Myzone MZ-Switch review
Out on a limb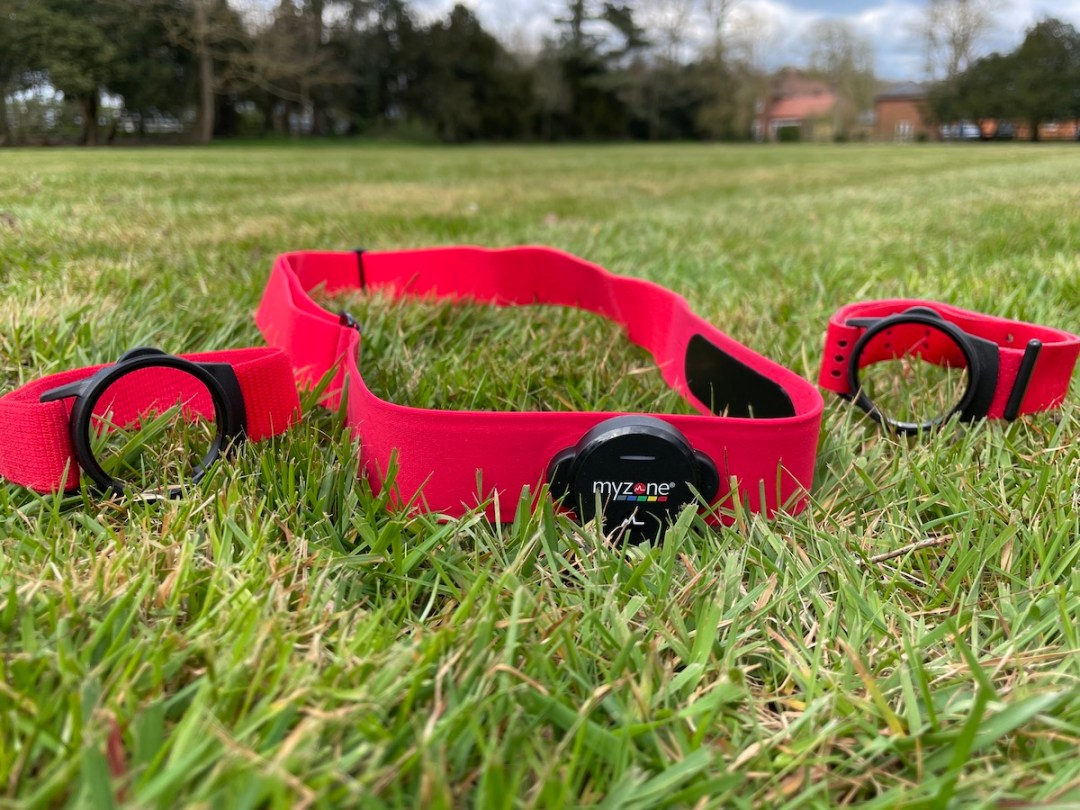 It's a debate that rages like ketchup or mayo, Sonic or Mario, and which Fun House twin you fancy more: is a chest strap or wrist-based heart rate monitor better? Myzone swore by the former, but now its interchangeable MZ-Switch embraces the latter.
The answers to these searching questions are, of course, mayonnaise, and Sega will always be cooler than Nintendo, but how could you ever pick between Melanie and Martina? The heart rate tracker argument is equally tough to settle, so the Myzone MZ-Switch is out to please everyone.
Instead of choosing between an electrocardiogram (ECG) chest strap to measure the electrical conduction of your heart, or a photoplethysmography sensor (PPG) shining a light into your wrist or arm to measure blood flow, the MZ-Switch does both.
Myzone claims this is a world-first, and has been transparent enough to admit that while the ECG is accurate to 99.4%, the PPG sensor only hits around 95%. But as you're about to discover, it's all about the balance between accuracy and convenience depending on your chosen activity – and that includes swimming. Fittingly, let's dive in.
Design: à la module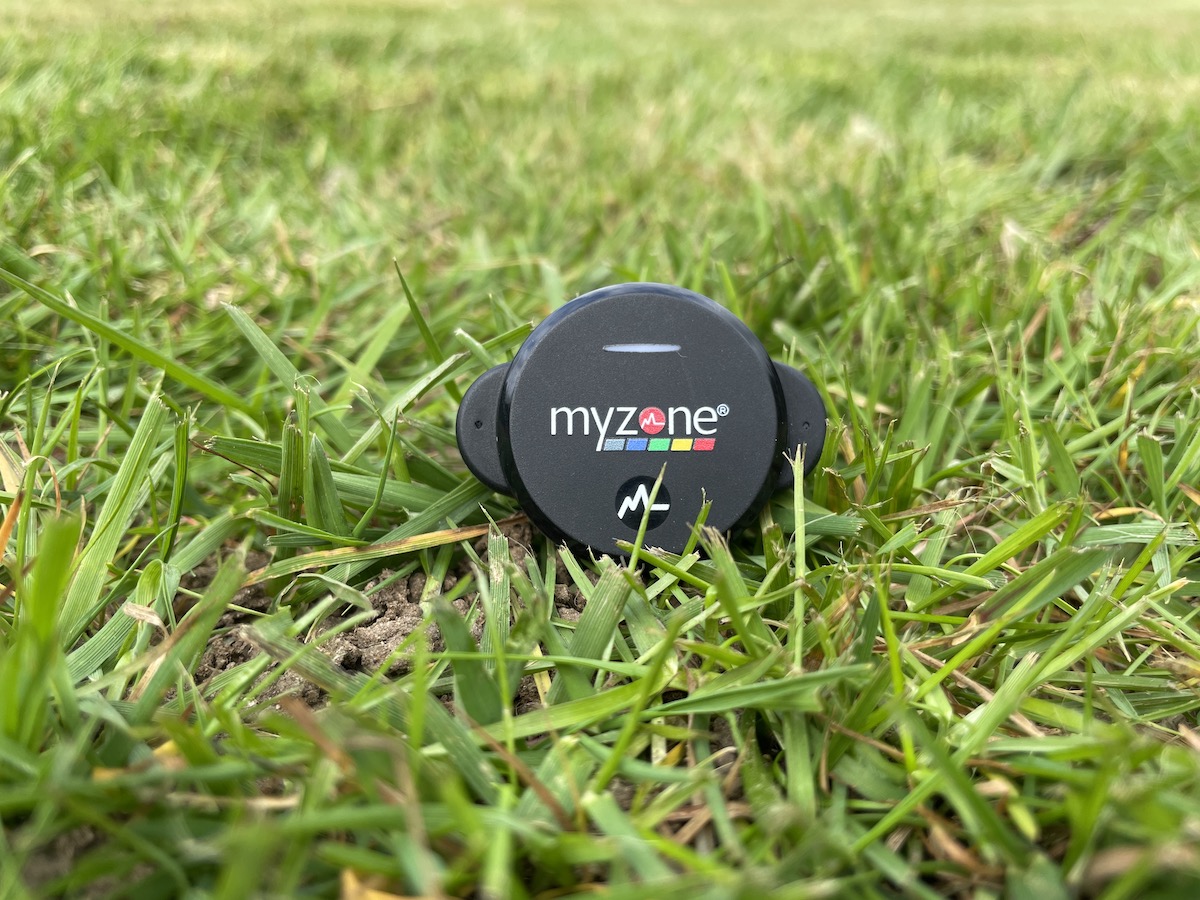 The MZ-Switch is split into four key parts: the main sensor module, along with adjustable chest, arm and wrist straps. They come in in-yer-face red, although Myzone does offer a range of other colour options.
The black plastic module is about the size of a £2 coin and super-light compared to a smartwatch, while the straps are made from a mix of flexible and conductive soft-touch materials that represent a notable improvement over the Myzone MZ-3, which became uncomfortable during longer workouts.
On the front of the module you'll find an LED strip for at-a-glance real-time notifications of your Myzone status (more on that later), and a button for switching between ECG and PPG operations.
On the back are press-stud poppers for attaching to the chest strap, optical sensors, and a serial number needed to connect to the companion app.
Features: Heart to heart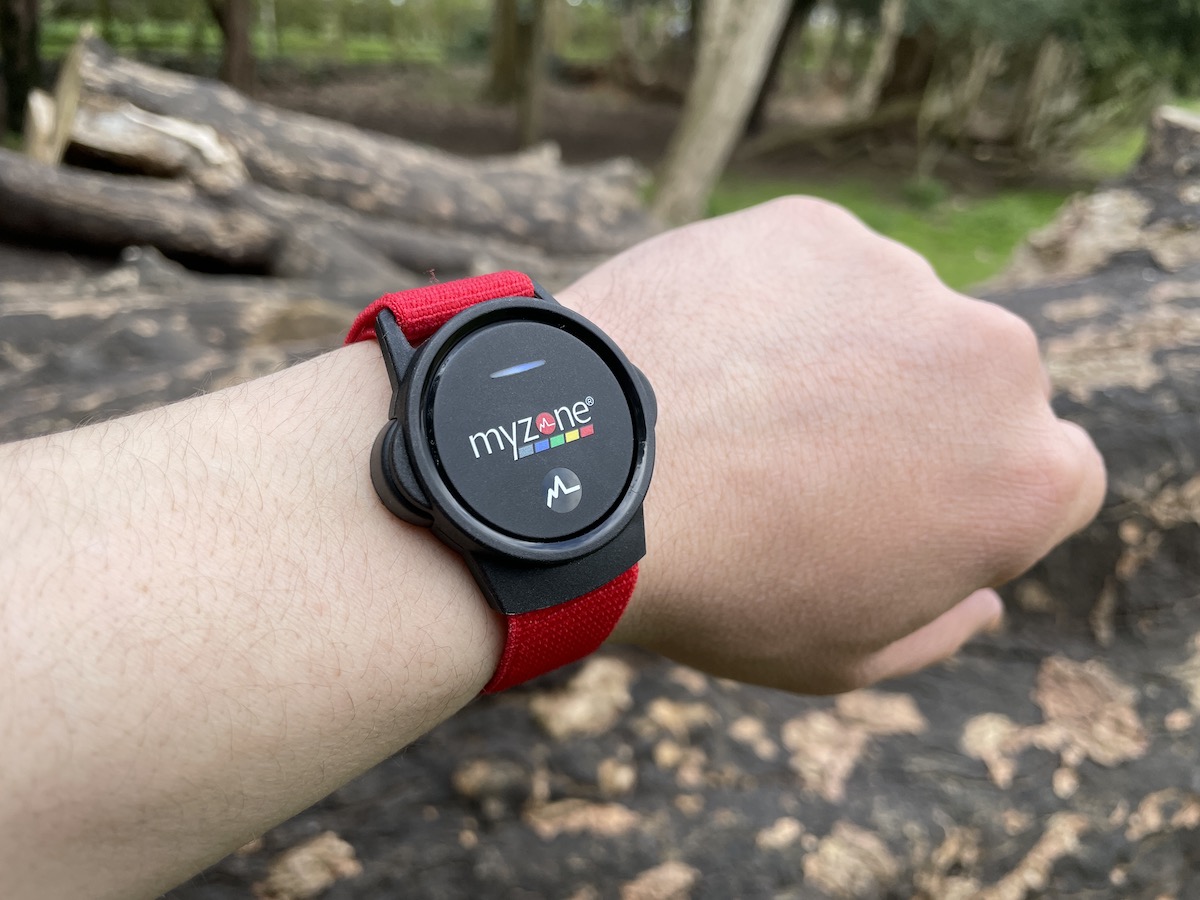 If there's one criticism we could level at chest straps it's that they feel like you're being kitted out for a game of Laser Quest everytime you want to record the results of a lockdown walk. The MZ-Switch makes you feel like far less of a twonk.
That's because the non-intrusive PPG wrist strap is for activities that don't involve gripping things, like walkies, running and swimming. For exercises involving heavy wrist movements, like rowing, strength training, HIIT workouts or, er, fire spinning, switch to the PPG forearm or ECG chest strap.
If you're mixing things up with a wrist-based PPG run to get the blood pumping, before switching to the ECG chest strap for a nifty club pump to look tonk before hitting the pub, a quick press of the module's button switches between modes.
In theory this means no downtime between the switch in activities. In practice it can be a little fiddly – especially as the conductive patches on the chest strap sometimes need moistoining before the ECG connection kicks in – but you'll get the hang of it.
Quick bit of housekeeping: wild swimmers can revel in 100% waterproofing to depths of 10 metres, everything connects via Bluetooth and ANT+, it'll store 36 hours of exercise data, and the battery lasts from three to six months between USB charges.
Interface: Putting in the effort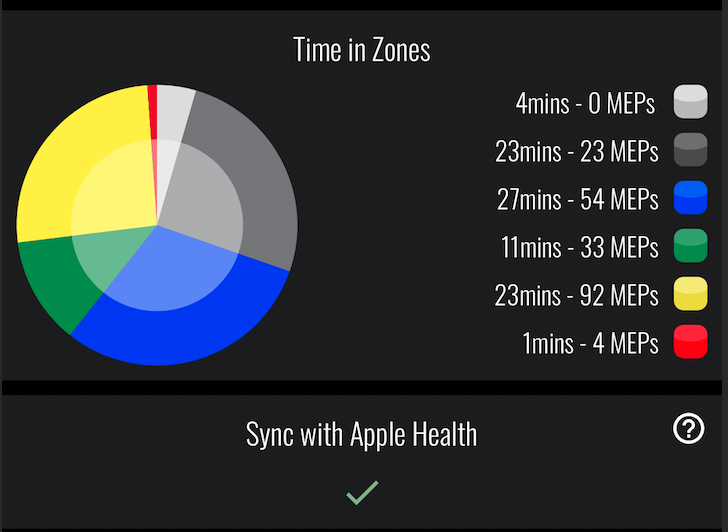 Interchangeable heart rate tracking might be the newest feature, but it isn't the only unique selling point with the MZ-Switch – and that's thanks to Myzone's gamification of exercise, which creates a level playing field regardless of your fitness.
Connect your MZ-Switch to the Myzone app and you score Myzone Effort Points (MEPs), which are linked to how hard you and your heart are working at any given time. Rather than being meaningless, the points are marked against the World Health Organisation's guidelines for physical activity.
After assessing your heart rate capacity, Myzone sets every user a golf-style handicap, which effectively means you can compete with anyone equally… unless you've bagged a sparring session with Mike Tyson, in which case pray to the gods.
Myzone points are separated into five coloured zones from grey to red (see the Myzone logo) and while the app is your best bet for keeping tabs on things, the MZ-Switch module includes an LED strip that displays your current zone.
The Myzone app is Android and iOS compatible and has undergone a number of cosmetic and feature-rich upgrades over the years, including chat and comment functionality, league tables, zone matches and fitness tests for extra competitive action.
Performance: Wristy business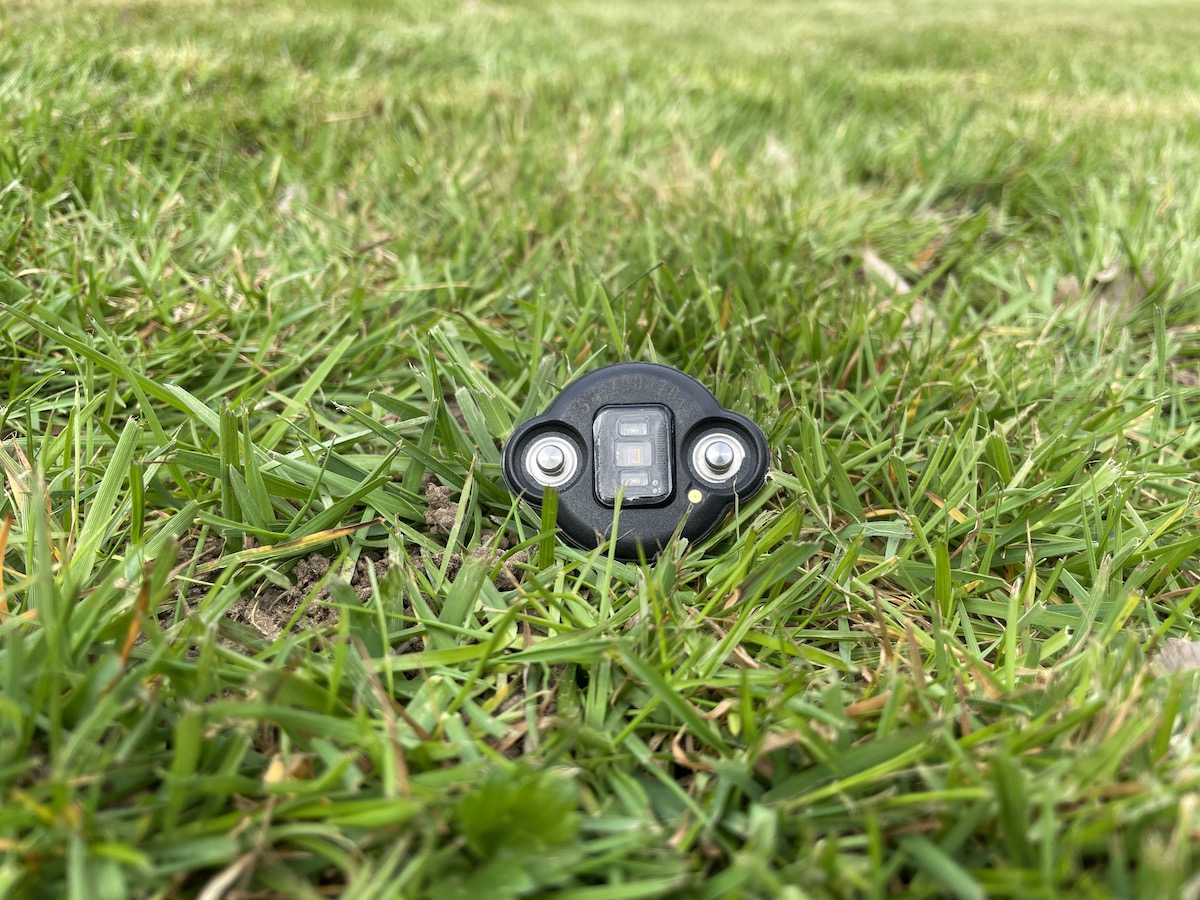 The Myzone app makes you feel like part of a right little community that gets massively addictive – and therefore motivational – the more you use it. Forget to strap up with your MZ-Switch before a workout and it hardly feels worth carrying on if you're not amassing points. The level of regret can be formidable; a bit like forgetting to swap your fantasy football team captain when injured or suspended.
It does have its limitations, however. Go for a run and Myzone won't map it, so no pace, distance, cadence or any of that malarky, just points scored, calories burned and how hard your heart has been worked.
Myzone's antidote to this is to let others take the strain, so it'll play nicely with apps such as Strava, MapMyRun, Apple Health and Garmin Connect that are there to fill in the gaps. You can also use an Apple Watch with it, while Samsung's Tizen and Wear OS are also supported.
Over the past fortnight we've used the MZ-Switch for park runs, football games, home HIIT sessions, lockdown walks, even DJing (which didn't really work), and on all occasions found it accurate, easy to use, and totally addictive. We definitely got into a habit of having the MZ-Switch on one wrist and an Apple Watch Series 6 on the other.
Downsides? The forearm strap is fiddly, although in fairness we barely felt the need to touch it, and overall the build quality feels a little cheap, but at £140 it sits in a neat little window of affordability wedged between activity bands and full-blown smartwatches.
Verdict: Myzone MZ-Switch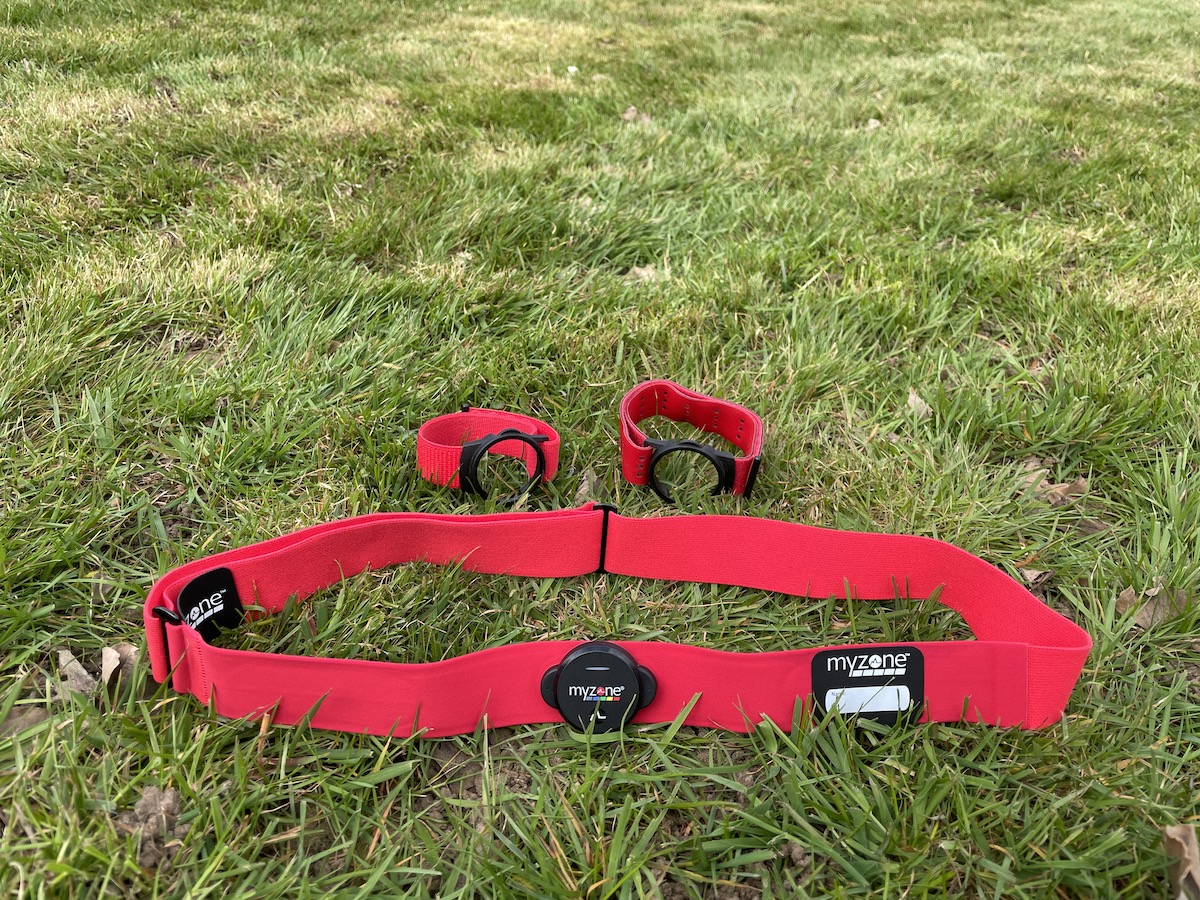 If you're a peacocking gym poser rather than a workout grafter, the Myzone MZ-Switch is not for you. It doesn't look particularly cool, it doesn't have an OLED display with countless fancy metrics to show off to the Johnny Bravos, and app integration doesn't extend to TikTok.
It's an activity tracker that pushes you to roll up your sleeves and go further without intimidation, and that makes it impossible not to recommend.
With the MZ-Switch specifically, Myzone has taken its already addictive USP and added some much-needed convenience with the PPG wrist option, while also increasing the comfort of its ECG chest strap. It's something existing users were crying out for and should be enough to push procrastinating newbies to join the revolution.
Stuff Says…
Addictive, convenient and motivational fitness tracking without a Peloton PT crowing in your ear
Good Stuff
Versatile fitness tracking
Accurate heart rate readings
Massively motivational
Bad Stuff
Design still a bit 'meh'
Forearm strap can be fiddly
Reliant on other apps for maps and metrics