Naim Mu-so Qb 2nd Generation review
Naim corners the cube-shaped speaker market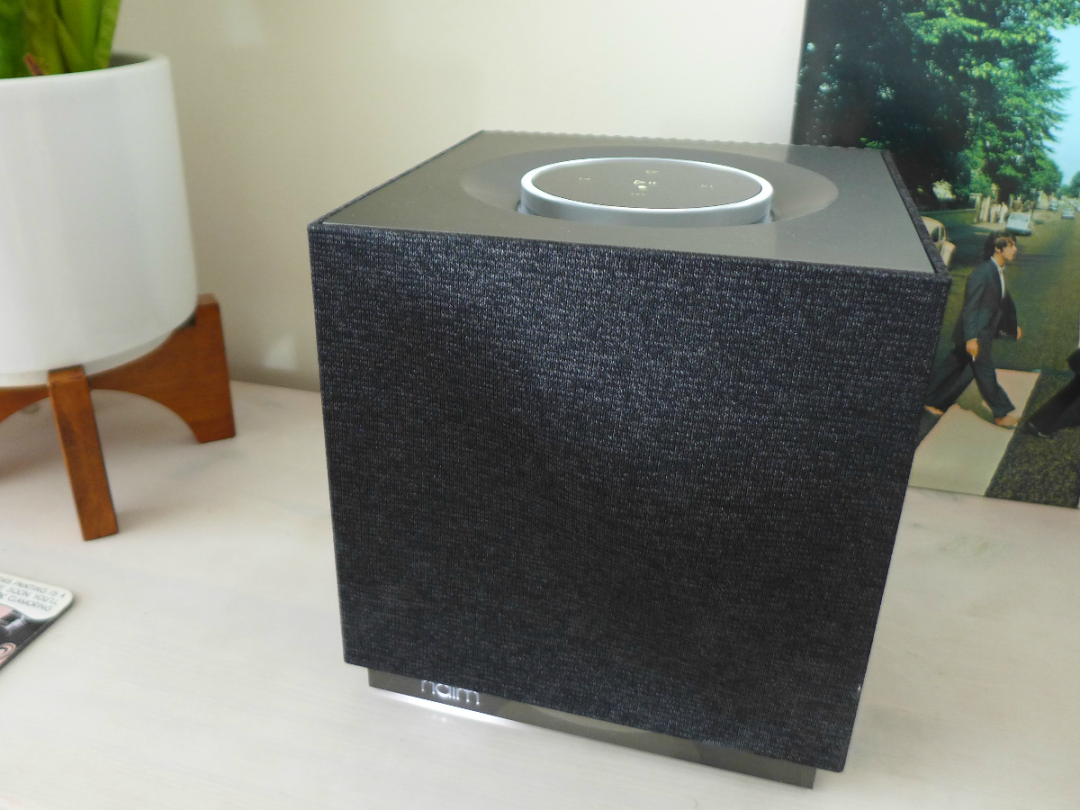 Hot on the heels of the large, rectangular Mu-So 2, Naim has given its compact, cube-shaped speaker a refresh.
Landing more than three years after the original Qb, which we absolutely loved, the new Naim Mu-so Qb 2nd Generation boasts a similar speaker-in-a-box aesthetic, but with some added goodies.
The latest addition to Naim's Mu-so wireless music system family works with a whole smorgasbord of services from Spotify to Chromecast, while the added upgrades mean the six-sided speaker will set you back £749, a £100 jump from the previous model's price tag. But is it worth the extra pennies? Let's find out…
DESIGN AND BUILD: BEAUTIFUL BLOCK
Why would you mess with the design of a great-looking speaker like the original Qb? You wouldn't. That's why the new Qb 2 features the familiar cube-shaped chassis that appears to hover on top of a transparent, illuminated acrylic base.
While keeping the gorgeous look of the original, Naim has nevertheless made some neat tweaks to its squared-off speaker to make sure everyone knows you've shelled out for the latest model. For starters, the illuminated volume dial has been completely revamped with a new tactile interface with more controls than before.
What's more, the grey aluminium chassis is a darker shade than the original model, while the updated speaker grille design is now a slightly mottled dark grey, rather than black. It's all devilishly slick. If you're feeling frivolous you might want to go for one of the colourful replacement grilles in Olive, Terracotta or Peacock, but they'll cost you an extra £50 each.
FEATURES: ALL BASES COVERED
Naim's unique music streaming platform, which also features in the brand's Uniti hi-fi range, means you'll get top-notch performance whether you're playing music from your own collection, internet radio or streaming services like Spotify and TIDAL.
Covering pretty much all the bases, the Qb also works with Apple AirPlay 2 and unlike the original model, it now has Chromecast built-in. You can also stream in high-resolution via UPnP.
Connections haven't changed since the first model – there's a USB input, 3.5mm port and an optical input round the back. The onboard Wi-Fi connectivity has been upgraded for extra slickness and there's also an Ethernet port in case you're a big fan of wires.
Setting up a multiroom system using the Naim app is a cinch. You can link the speaker with other compatible Naim products, including the first-gen Qb, or with other AirPlay 2-compatible speakers using the Apple Home app.
INTERFACE: SUPER SWISH AND SMOOTH
The squat speaker is incredibly easy to set up. There's Bluetooth onboard but for full functionality you'll want to hook it up to Wi-Fi, using the idiot-proof app. Like the Muso 2nd Gen, the new Qb features a new proximity sensor. This lets you power up the speaker with a pleasing flourish of the hand above the dial, like some sort of Jedi mind trick.
As before, the illuminated dial can be turned to control the volume with a gloriously smooth action. The redesigned interface is superb and now packs 15 touch-sensitive buttons, including your usual playback controls and the ability to access playlists, radio stations and multiroom with one touch. When the speaker is turned off, the slightly annoying power icon no longer remains illuminated as it did on the OG Qb. This is good news if the speaker is anywhere near your bed and you don't want to be disturbed by a constant beam of light.
The updated Naim app lets you control volume and light settings as well as browse by artist, album or genre. There's even an alarm clock function in case there weren't already enough features packed into this neat little package for you.
Unlike its predecessor, the new Qb comes with a remote control. Considering you can control the speaker using the Naim app or whatever device you're playing from, we're not convinced that it needs its own remote. Having said that, the zapper is neatly designed and easy to use, so the needs of remote control enthusiasts should be well met.
PERFORMANCE: SMALL SPEAKER, BIG SOUND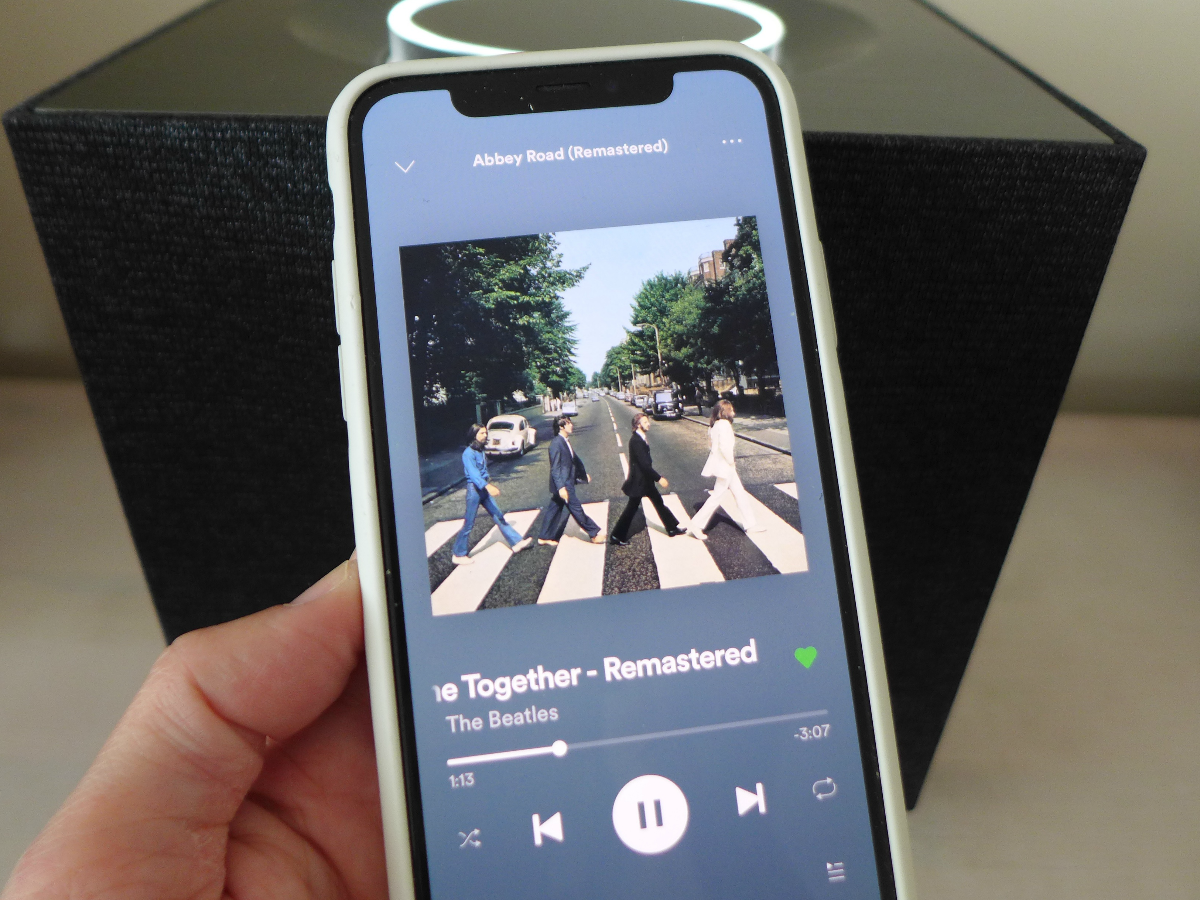 Not only does it look arrogantly good, the compact Qb also packs a mighty punch for a speaker of its size. Sporting all-new speaker drivers, developed in conjunction with acoustic specialist Focal, the unit also features a new chip with more than 10 times extra processing power.
The result is incredible musical accuracy, whether you're listening to Beethoven, The Beatles or Beyoncé. The speaker really kicks up the audio a notch since the last model, giving us an equally punchy and precise streaming performance from a MacBook Air and iPhone X while also doing justice to the warmth of vinyl played via Audio-Technica's LP5.
With 300 watts of power under the bonnet, the Qb 2 delivers genuinely room-filling sound and meatier bass than you've got any right to expect from a speaker with such a dainty footprint.
Naim Mu-so Qb 2nd Gen verdict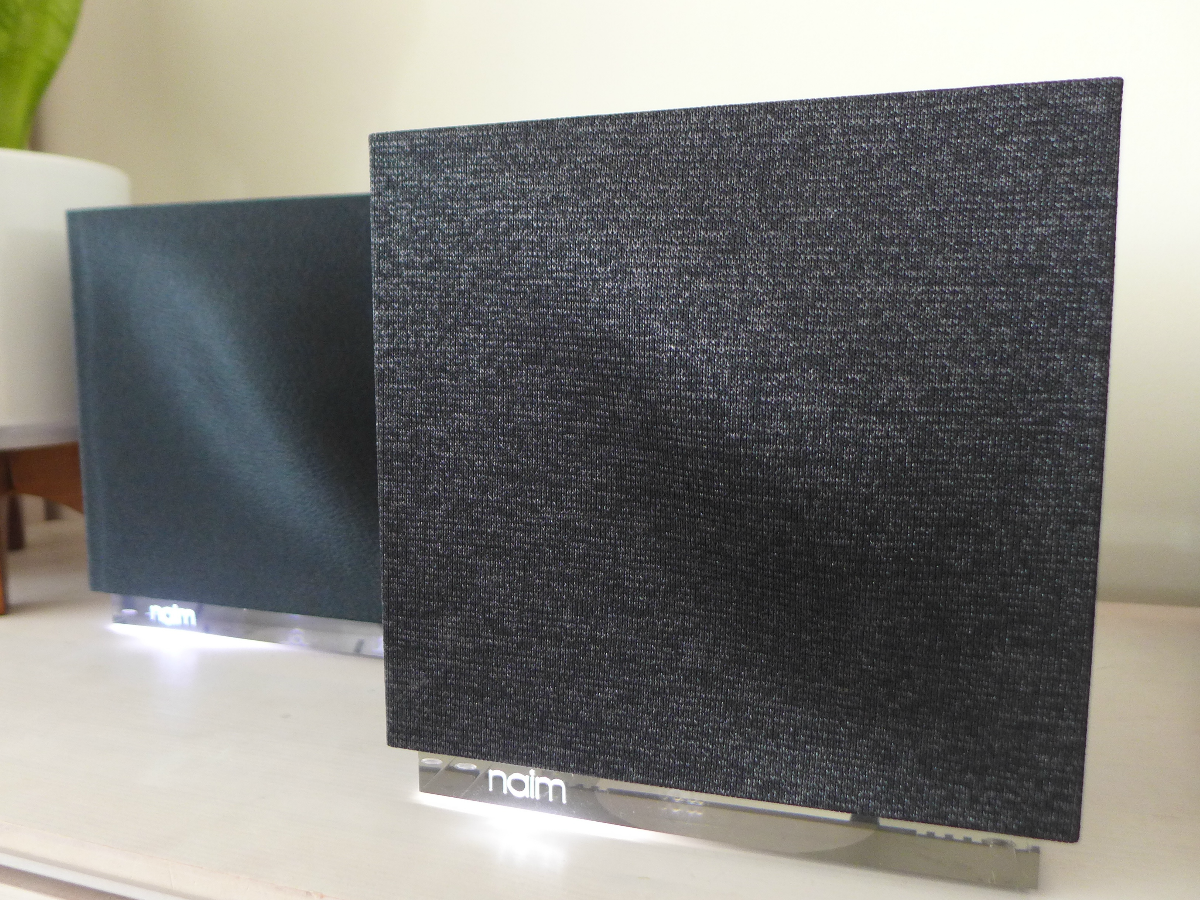 For a little guy, the new Qb has got some serious swagger. It's an absolute lad of a speaker, albeit one with a very pretty little see-through plinth.
We like the fact that the design has been tweaked for 2019 without spoiling the distinctive look introduced by the original model. But make no mistake, this is a proper upgrade, not just a lazy re-release. Naim's audio boffins have spent three years working on this speaker and it really shows.
The original Qb is still a mighty fine little speaker, but if you have the cash to spare, you won't be disappointed by taking the step up. And for Qb newbies, you're in for a real treat.
Stuff Says…
The best compact wireless speaker around just got better
Good Stuff
Gorgeous design
Great for compact spaces
Slick, revamped interface
Powerful, room-filling sound
Bad Stuff
Pricier than the (already steep) original Qb
Additional speaker grilles cost extra