Naim Uniti Atom review
Hi-fi has never looked so good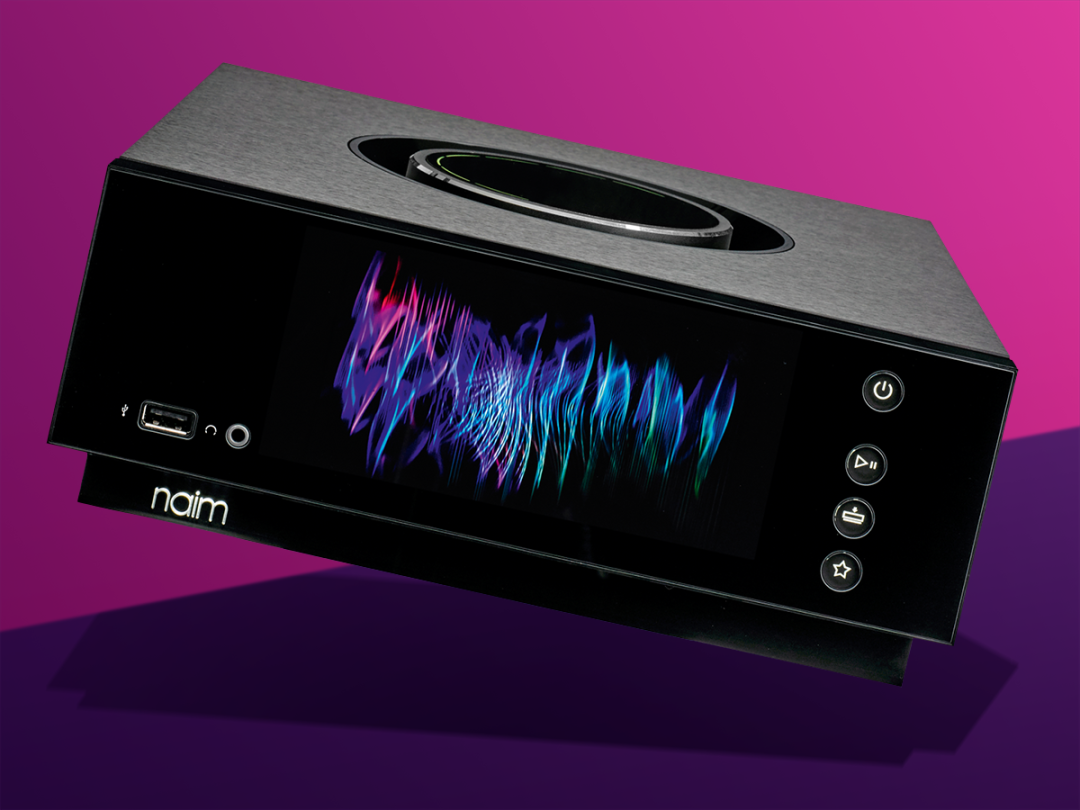 Corduroy, a beard and thick-rimmed glasses. It's as much the uniform of Hackney on a Friday afternoon as it is the stereotypical audiophile these days.
But hi-fi itself has been celebrating a similar resurgence of late. As the renewed interest in vinyl shows, caring about how your music sounds is cool again, and hi-fi manufacturers are taking note.
Traditional hi-fi company Naim is one of them. It's already cracked the mainstream with its excellent Mu-So and Qb wireless speakers, but now it's tackling a more traditional hi-fi area, with a modern twist.
The Uniti Atom is a stylish music streaming system – a just-add-speakers, one-box-does-it-all bit of kit that'll transform your music listening, and look good while it does. It doesn't come cheap, but with a performance as good as this, you shouldn't expect it to.
Design – party outside, business inside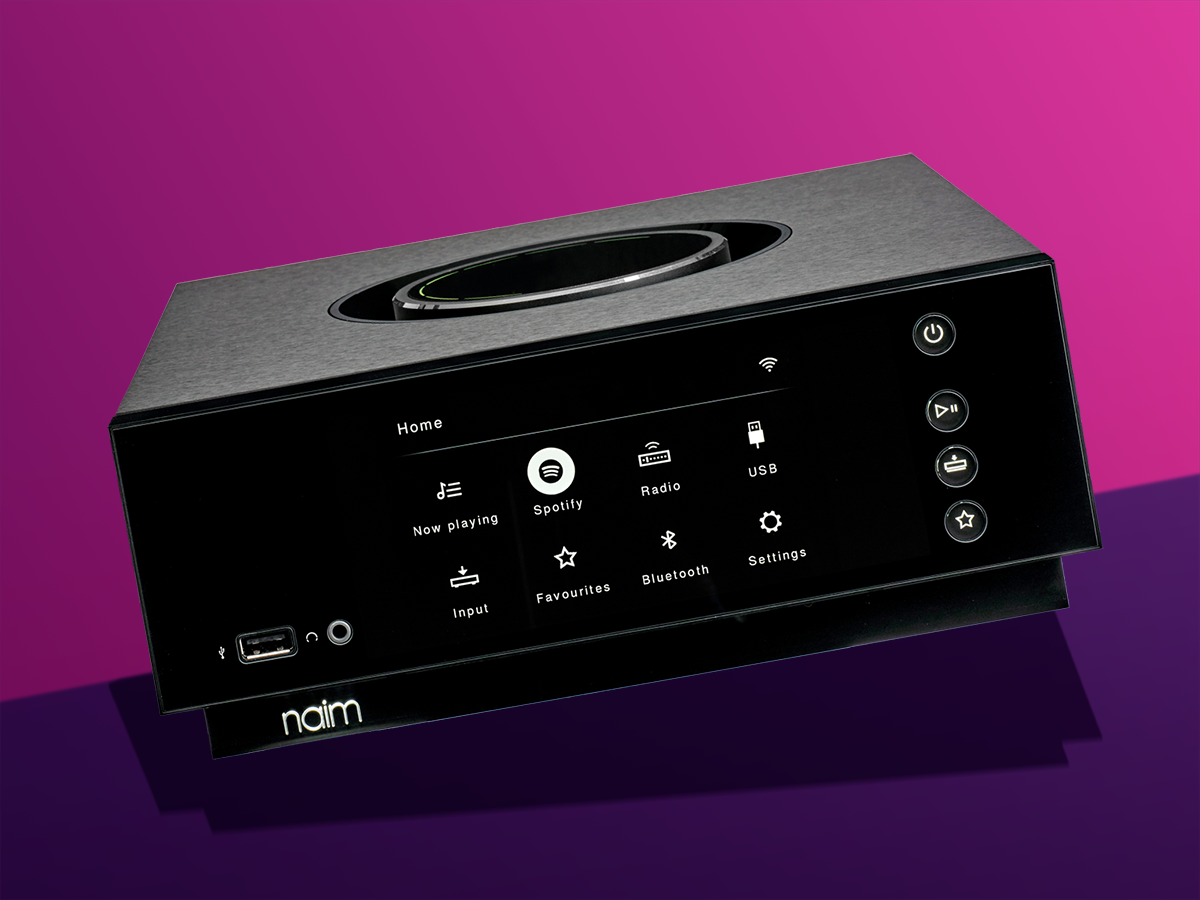 The Naim Uniti Atom has taken some style tips from its Mu-So cousin, ditching the more traditional hi-fi look of its Uniti Qute 2 predecessor for a brushed aluminium casing, oversized volume control and statement heat sinks.
Its large bright LCD screen is a welcome upgrade from the smaller green and black option on the Uniti Qute 2 too, making things clearer and the whole system easier to navigate.
Underneath its showy exterior, the Naim Uniti Atom has got all the makings of an excellent bit of hi-fi.
Every element has been included with absolute sound quality in mind. This means the high-quality 40-watt Class A/B amplifier is borrowed from Naim's pricey NAIT integrated amplifier line, the streaming panel has been made more powerful than before and it has the most recent wi-fi technology built-in, for sturdy, stutter-free playback.
The system comes with a glossy black remote which is backlit for easy low-light use, but its shiny finish a bit of a fingerprint haven for our liking. You may well find it easier to use the excellent Naim control app anyway (for iOS and Android).
As well as giving you control over playback across all its inputs, the app also lets you pair up the Uniti Atom with up to five more connected Naim products in your home, for a top-quality multi-room system.
Features – you name it, this'll play it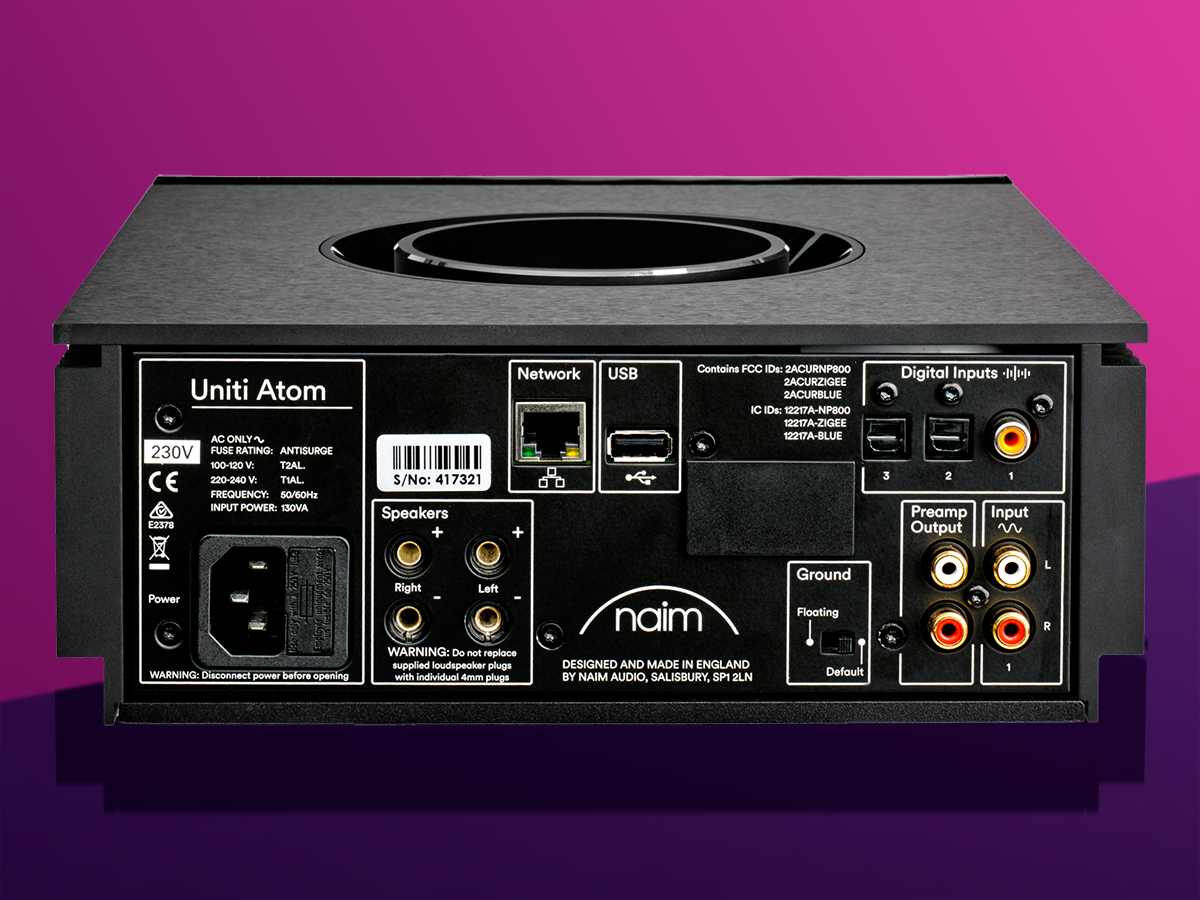 It may well be a case of just adding speakers to the Uniti Atom (and we'd suggest a pair of standmounters around £600 should do the trick), but what it's capable of is far more involved.
Put simply, if you've got music, the Naim Uniti Atom will play it. Got other hi-fi kit you want to hook it up to? The Uniti Atom can do that, with a choice of two optical inputs or single coaxial and analogue ins.
There are also two USB inputs for plugging in a portable music library of up to 20,000 tracks, plus an analogue out for connecting the Atom to a power amp for a bit of extra whallop.
For streaming, aptX Bluetooth and Airplay are built in for slinging your tunes to the Atom over the air, but Spotify Connect, Tidal, Chromecast and internet radio also feature for direct access via the Atom, rather than via your device.
Those lower quality tracks are safe in the hands of the Atom's 40-bit DSP processor too, which will upscale everything that comes its way.
Performance – simply stunning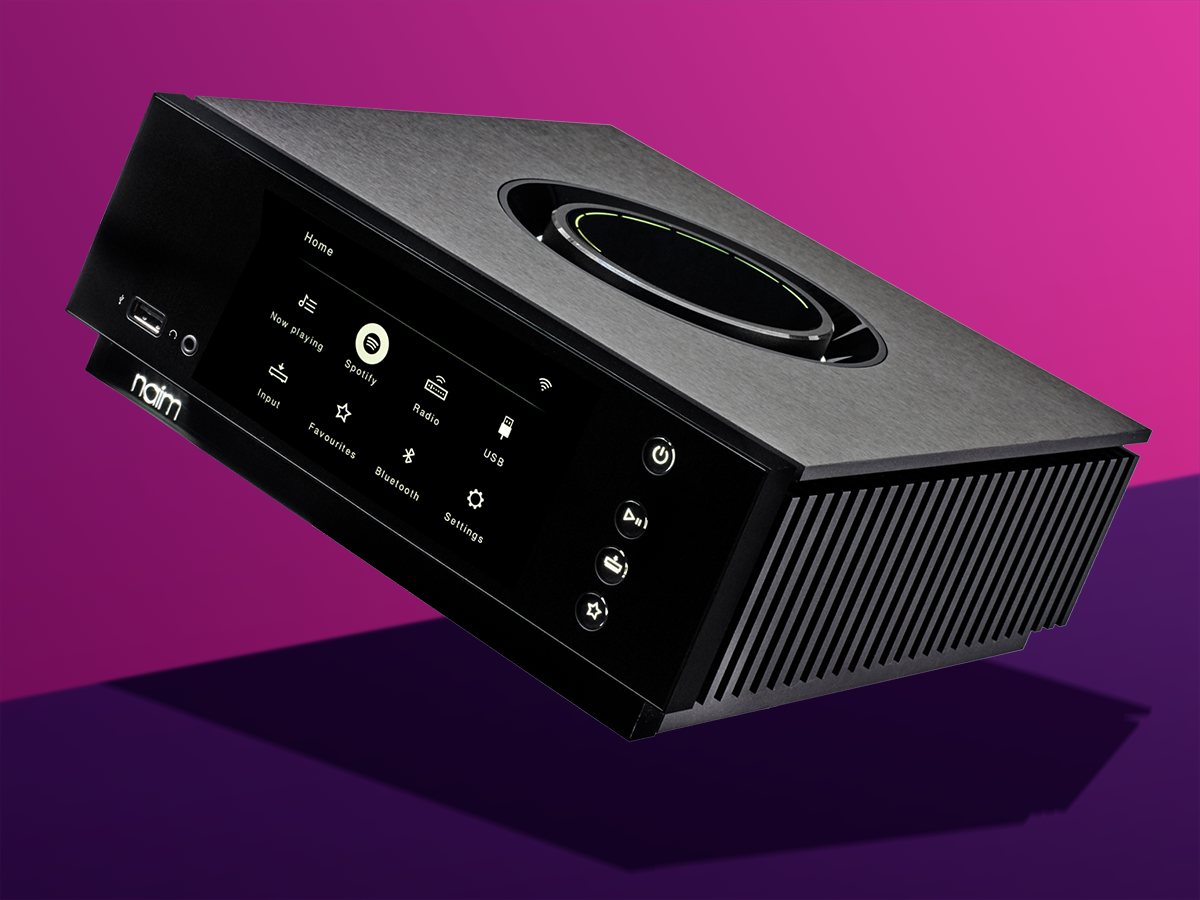 If this is your first foray into hi-fi, the Atom delivers an absolute masterclass in it. Even old hands will find the way the Atom is able to do so much, so well mightily impressive.
The clarity and insight on offer here digs up the details that lesser systems gloss over. Whether it's the crack of emotion in a voice or the extended reverb of a piano note, the Atom laps it all up and lays it bare.
There's a very hi-fi balance here, with no part of the frequency range pushing its way to the fore to steal the show over others.
That means it doesn't offer the really weighty low-end that's become the go-to for lesser priced kit, but that doesn't mean it's lacking either. What's there is detailed and controlled, and is just enough to ensure the Atom is still capable of solidity and authority with beefier basslines.
Timing is top notch too, and rhythmically it doesn't miss a beat. Even when we try to catch it out with more complicated tracks, it keeps vocals and instruments weaving around one other with absolute cohesion and is never flustered once.
It's equally adept with dynamics too, and is precise in its voicing of a song's peaks and troughs, without sounding too straitlaced in the process.
In fact it's hugely engaging no matter the genre, not to mention powerful. At 40w per channel, the Atom will power most speakers with headroom to spare, meaning you can expect room-filling sound without cranking the volume up to the max.
Naim Uniti Atom verdict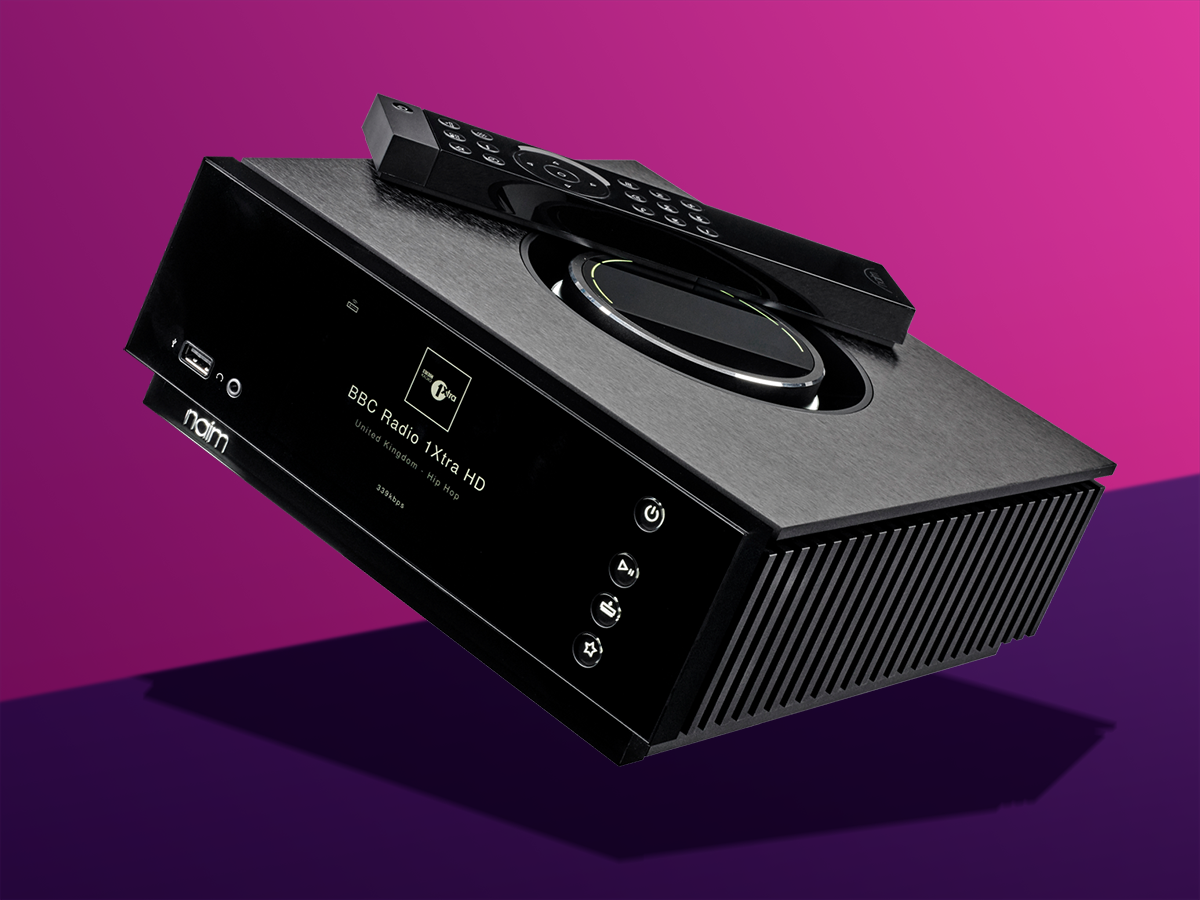 The Naim Uniti Atom is the perfect crossover product between lifestyle and hi-fi, offering Naim's superb family sound in a stylish and modern design.
Its price tag means it's still likely to appeal to someone with more than a passing interest in upping their music ante, but its outstanding combination of fantastic sound, broad functionality and simple usability can't be overstated.
Hi-fi may never have looked so good. But it sounds even better.
Stuff Says…
A masterclass in style and substance. This is hi-fi for the 21st Century
Good Stuff
Outstanding clarity and insight
Precise and well-balanced
Great handle on timing and dynamics
Great connectivity
Stylish design