Nest Cam IQ review
Nest's pricey security cam is a little too clever for its own good...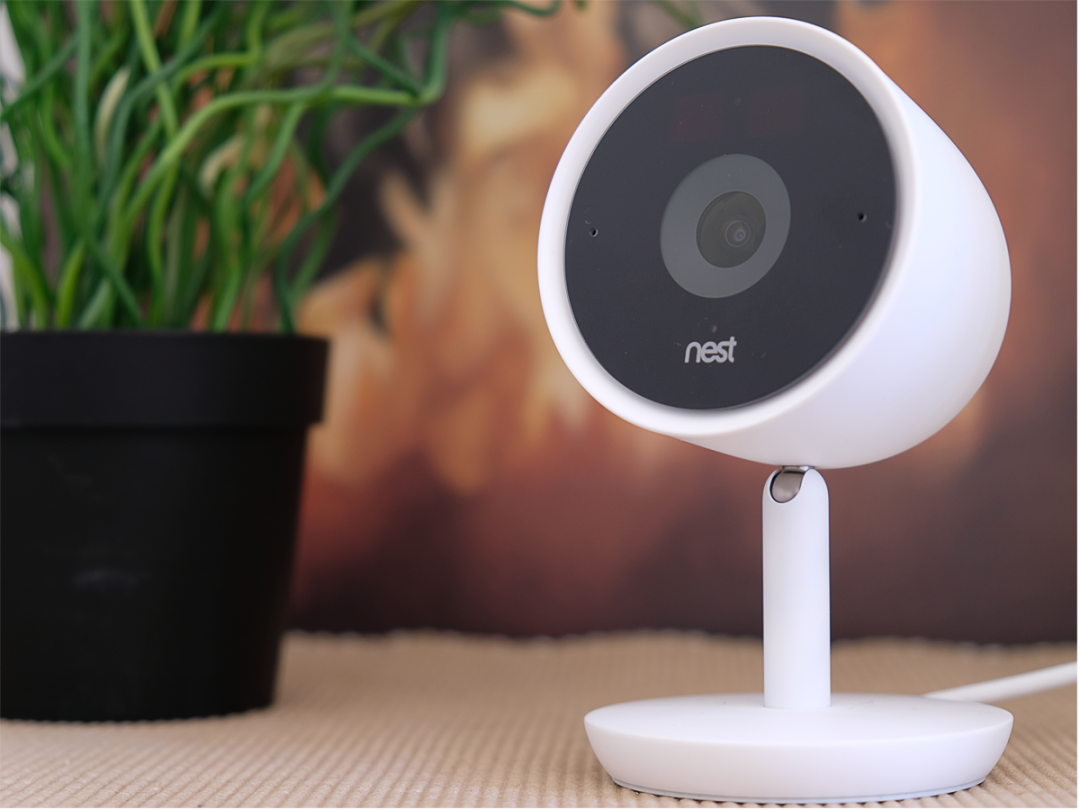 Today's home security cams are certainly bright, but not many feel genuinely smart. Right now, they're more Milhouse than Lisa Simpson.
That's because, without extra skills like face recognition or zone monitoring, they often end up bombarding you with nagging alerts. And just like the office fire drill, you'll probably ignore the one that counts.
Still, some brighter indoor cams have started solving these issues. Netatmo's Welcome and Nest's Cam Indoor both have face recognition, with the latter albeit locking it behind an £80 per year Nest Aware subscription.
And now Nest claims to have made something properly next-gen: a 4K security cam with a CSI-style 'zoom, enhance' feature and a design that'll see it happily sit alongside your favourite mantelpiece ornaments.
If you're prepared to shell out some big bucks and wait for some its features to mature a bit, the Nest Cam IQ is, for better or worse, the most capable security cam out there…
Design: the friendly face of home surveillance
The Cam IQ is a beautifully designed, Apple-like gadget. I haven't felt the urge to play around with any other security cam before setting it up, but this one is satisfyingly weighty and perfectly formed.
Thanks to its hinge, you can turn it 180 degrees in either direction horizontally, or 160 degrees vertically, and it never feels close to being off balance. It'd probably make a great five-a-side footballer.
Bolstering the friendly look is a new LED ring, which glows solid green light when camera is capturing video, and blinks when someone is remotely watching the stream. Though you can turn this off if you want to stalk your home in peace.
Throw in a very long cable and a screw thread in the base for wall-mounting and you have a very flexible security cam that'll happily sit pretty much anywhere in your home. That hinge means you could even use it as a baby monitor but, as we'll see, that's a job for which it's surely over-qualified…
Features and performance: the smartest cam in the room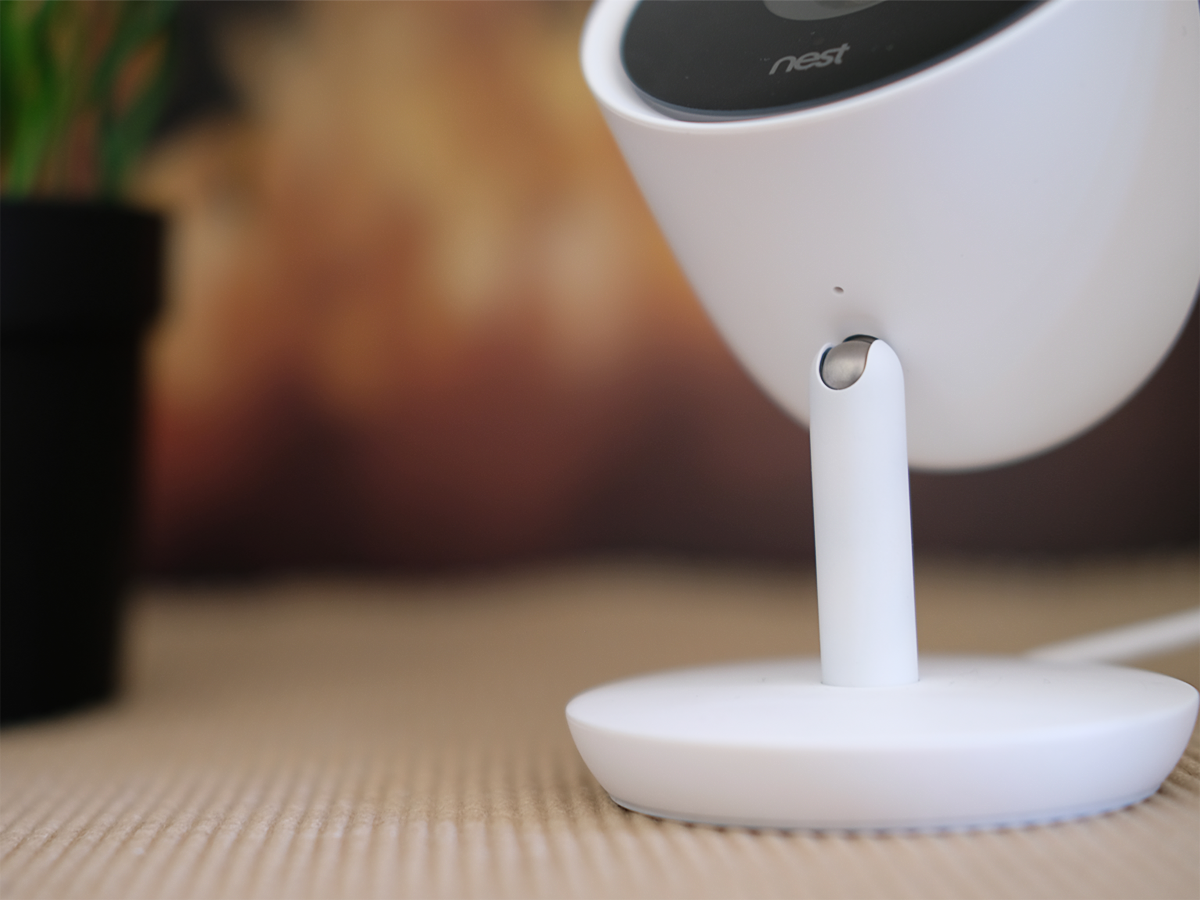 So other than a fancy design, what makes the Cam IQ so special that it costs almost twice the price of its rivals? A mixture of hardware and software trickery that almost, but not quite, justifies its hefty price tag.
The Cam IQ's big calling card is that it has a 4K sensor with HDR. It doesn't actually record or stream in 4K, because your home network would immediately buckle like a wet Ryvita. Instead, it uses that extra resolution to do some image fine-tuning and next-gen tricks.
Unlike Nest's other security cams, 'person alerts' are built into the camera, which means it can distinguish between a human and your dog wandering into the living room, without you needing a Nest Aware subscription.
And that 4K sensor also gives it another subscription-free trick called 'Supersight'. If the camera detects a person when you're out, it'll automatically zoom in on their face and give you a dramatic, 1080p close-up. Sadly, it doesn't also overlay the Pink Panther theme tune, but the cool thing is that you also simultaneously get a zoomed out 1080p feed.
This is useful because, while Supersight is undeniably cool in action, I found it to be a little hit and miss. On a couple of occasions, it zoomed in dramatically on my lounge curtains (which aren't covered in faces), and other times the movement of my 'burglar' was simply too quick for it to keep up with.
I'm also not sure how many people will genuinely need the Cam IQ's extra picture quality. It's certainly the best I've seen from a security cam, and the option of being able to manually do a 12x zoom without everything turning into pixelated mush is a bonus if you're using it as an always-on family cam.
But unless you live in a Batcave or have particularly cavernous rooms, we've found the current Cam Indoor to be perfectly capable of picking out a face. Which means that, in order to get the most from your expensive security cam, you also need to sign up for a fairly pricey subscription…
Extra features: be Aware of the cost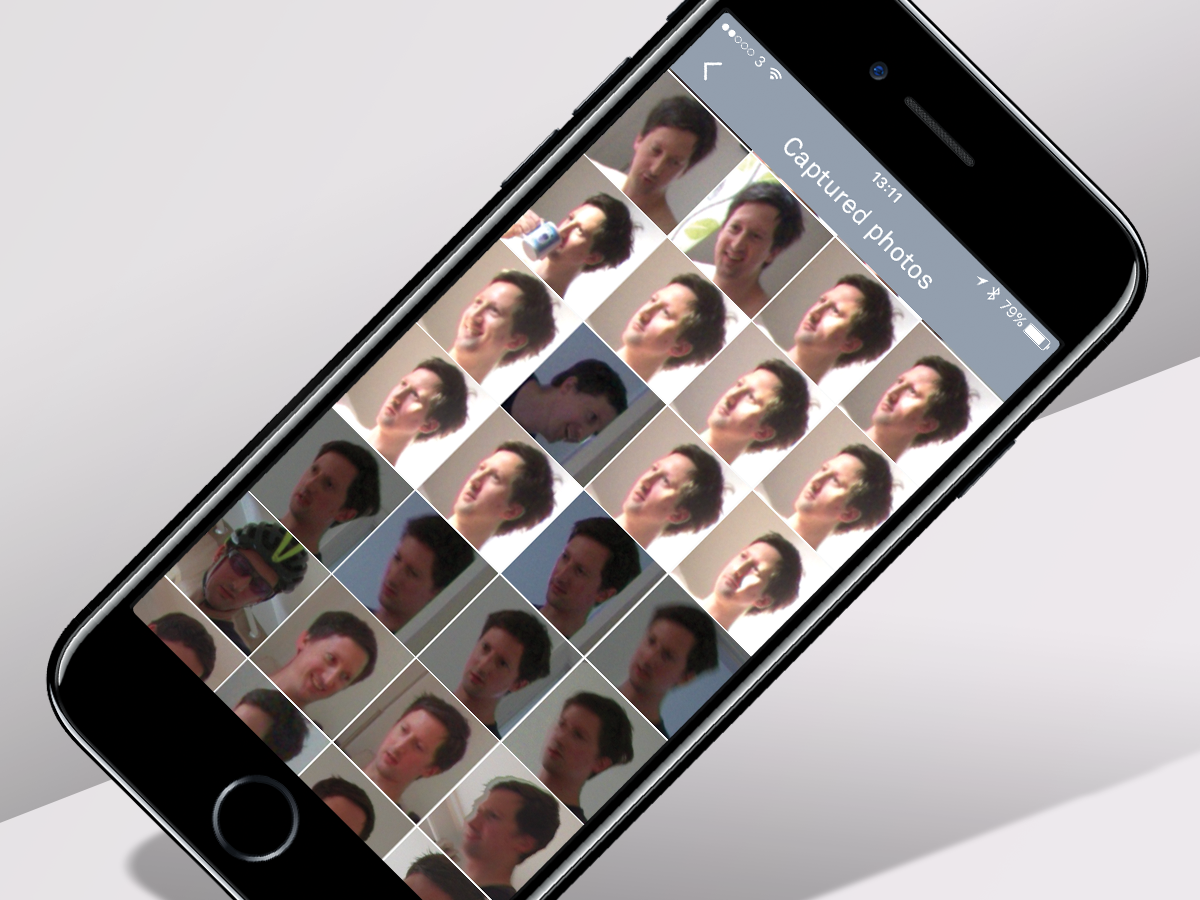 Getting the Cam IQ without a Nest Aware subscription (which costs from £80 per year) would be like buying an expensive DSLR with only a plastic fisheye lens. In other words, It's pretty much essential.
The benefit isn't just being able to watch more than the last three hours of recordings (the standard plan gives you 10-day video history, while the £240 p/year Extended version unlocks a 30-day video library).
Nest Aware also provides what are probably the Cam IQ's most useful two features: familiar face alerts and activity zones. Because the face recognition is based on the same tech that powers Google Photos, it's amazingly (and terrifyingly) accurate. After just a day, it could pick out my face from every angle, even recognising me while I was wearing a cycling helmet and sunglasses.
The benefit of this, other than getting a gallery of thumbnails that's effectively a library of every single one of your facial expressions, is that the Cam IQ can send your alerts based on whether the person is 'familiar' or 'unfamiliar'. The downside is that you strangely can't yet tell it to only send alerts if it spots an unfamiliar face.
Still, you can at least tailor its alerts using activity zones, which you can set manually in the web app. Thanks to a recent update, all Nest cams can now recognise doors and send you custom alerts around them. Again, this kind of feature should really come free with a camera as pricey as the Nest Cam IQ.
The app: polished but occasionally a pain
Nest's app is typical of the Cam IQ overall: it's mostly very polished, but with some odd restrictions and rough edges.
On the plus side, its Timeline view is superb, letting you scroll through time and watch a strangely beguiling timelapse of the day's sunlight moving around your lounge. The geolocation, called 'Home/Away assist', also worked well. Unlike other security cams I've tried, which have started sending panicked alerts five minutes after you've returned home, the Cam IQ seamlessly turned off as soon as I come through the front door.
The app also lets you talk to family (or startled burglars) with very little lag. The Cam IQ's three, room-filling speakers make it excellent for doing this, and later this year there'll be an update that'll let you talk and listen to someone simultaneously, rather than pressing a button then releasing to hear.
But the app isn't perfect. For example, it lets you set schedules for turning the camera on and off, while keeping the geolocation on. But the two often don't work very well together. And unlike the Canary cam, there's no option of pressing a button to sound an alarm or call the police if you see someone stealing your beloved library of Stuff magazines.
You can add a little extra functionality with IFTTT (for example, getting the lights to turn on when someone's spotted), but Nest's channel only has triggers rather than actions. So there's no way to, for example, get it to match the Netatmo Welcome's ability to save videos locally. And I did encounter the odd bug in the app, like the camera refusing to turn off for a while, even though I'd turned on Home/Away assist and it recognised me as being at home. Maybe it just wanted to get to know me a bit better.
And this, really, is the Marmite aspect of the app. My girlfriend found its continuous recording (when you have it turned on) and face recognition libraries to be creepy, bordering on an invasion of privacy. If you're going to set one up in your family home, you'll need to make sure everyone's on board with having Google's eye intermittently peering into your daily lives.
Nest Cam IQ verdict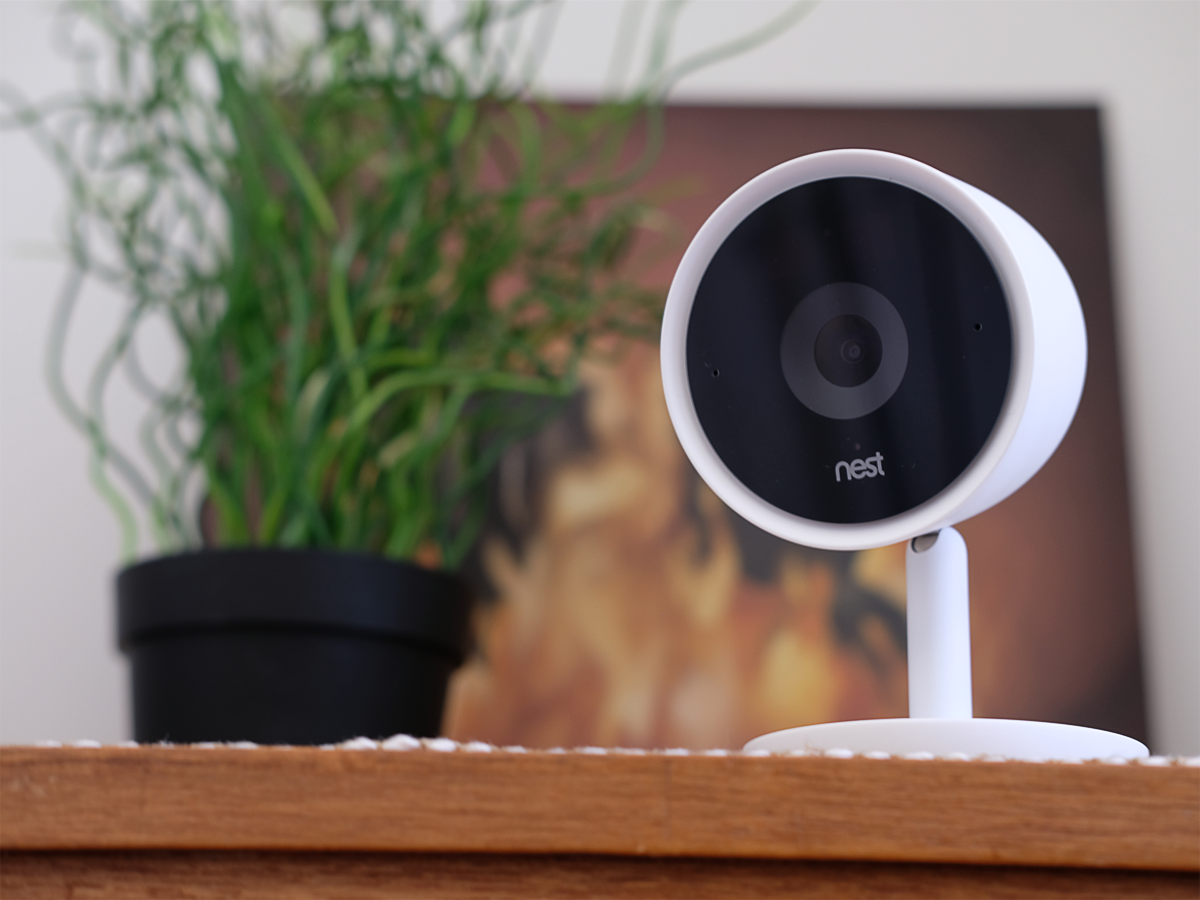 Though I'm loathe to praise a gadget that has the gall to call itself 'IQ', I have to admit that this Nest Cam is the smartest one I've seen. But that doesn't necessarily mean you should buy it.
Unless you plan to use the Cam IQ as an always-on family cam, the benefits you get from its 4K sensor and clever software are luxuries at this point. At least for an indoor camera – it feels like this hardware might be most useful in an outdoor cam, where it could really zoom into that person breaking into your shed. No doubt that'll be Nest's next move.
There's also the fairly hefty cost to consider. Without an £80 per year Nest Aware subscription, the Cam IQ is hobbled to the extent that you may as well get the perfectly decent Cam Indoor or Netatmo Welcome. Particularly as its software still has a few strange restrictions and rough edges.
On the other hand, the Cam IQ's raw power and timeless design make it the most future-proofed security cam around. It also has Thread, the Google-backed open source smart home protocol, and Nest's track record of regular software updates on its side.
Throw in the gadgety goodness of features like Supersight, and you have an impressive little smart home protector, if not quite a guard dog replacement. The Netatmo Welcome remains our favourite all-round home security cam, but the Cam IQ is a worthy alternative – if you're prepared to pay its hefty premium.
Stuff Says…
A futuristic security cam that can't quite justify its price tag today
Good Stuff
Excellent image quality
Person detection is built-in
Face detection works incredibly well (subscription-only)
Best-looking security cam around
Bad Stuff
Pricey, particularly with Nest Aware subscription
No option to save footage locally
No alarm function
Software has a few rough edges