Nikon Coolpix AW120 review
A rugged camera that'll document your wild exploits and live to tell the tale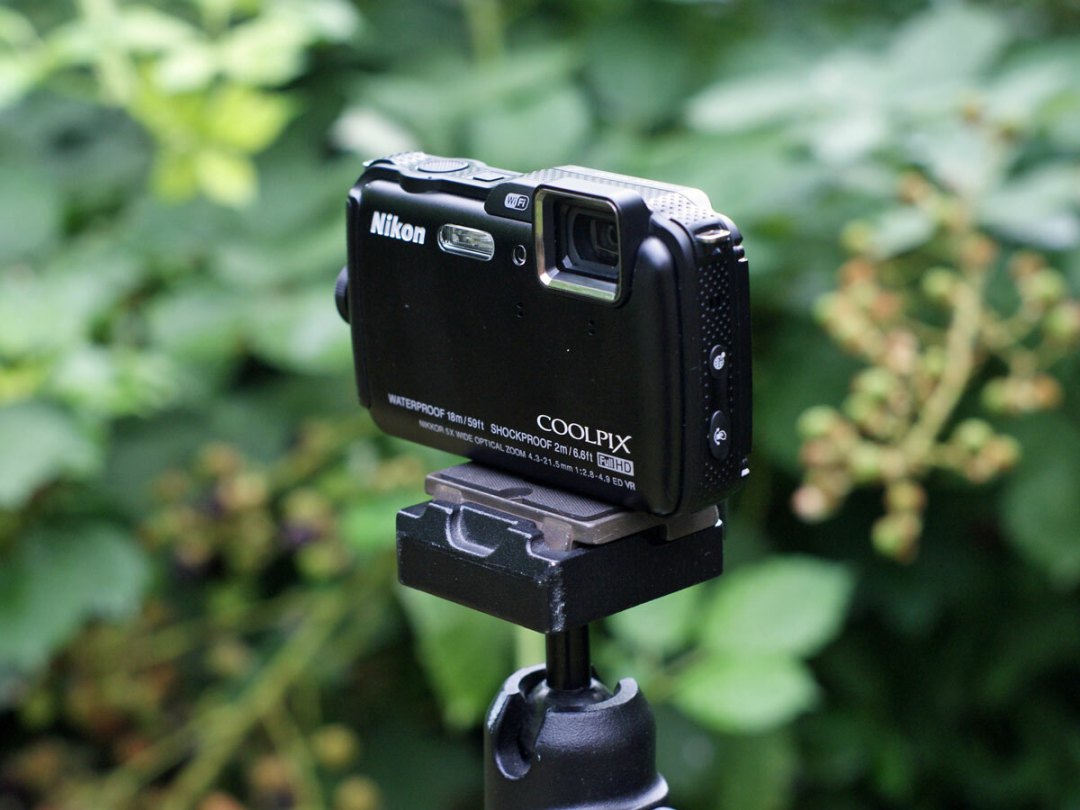 A replacement for last year's AW110 (which we liked very much), the Nikon Coolpix AW120 is a rugged, all-weather compact camera designed to be as comfortable documenting your extreme outdoor exploits as it is snapping photos of a condensation-covered cocktail glass or your cat asleep in an amusing pose.
While the AW120 is outwardly extremely similar to its predecessor, it offers a number of additional features – more than enough of an excuse for us to take it out into the wilds of alpine France (not to mention into the wilds of our kitchen's dishwasher) to see how it held up against the elements. Allons-y!
Build: ruggedness personified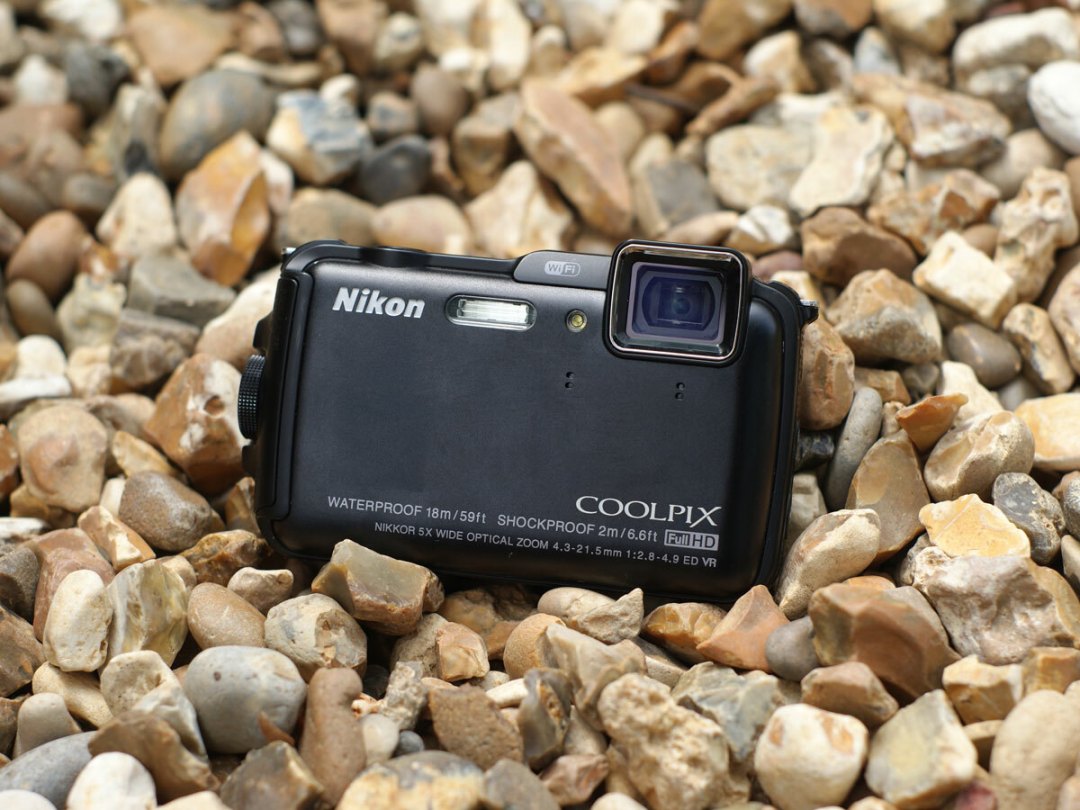 The AW120 is truly one of the toughest cameras on the market: its armoured hide means it can withstand a two-metre fall onto a hard surface. We dropped it onto a hardwood floor to test this and it suffered no ill effects bar a small chip in the paintwork – the locking latch on the battery/card door ensures that it won't pop open in the impact too.
It doesn't stop there. Rubber sealing around the buttons and battery/SD card hatch makes the AW120 fully dust-proof and waterproof to a depth of 18m. While we didn't take it that far below the surface, we did subject the camera to a fairly rigorous bout of rinsing in the dishwasher. After eight solid minutes of intense spraying, it emerged in perfect working order (not to mention markedly cleaner).
Finally, Nikon claims the camera can withstand temperatures as low as -10 degrees celsius. Even British summertime and the snowcapped peak of French mountain l'Aiguille du Midi couldn't furnish us with that, but we did whack it in the freezer (substantially colder than -10, it should be said) for a few minutes. Again, it emerged unscathed.
Aside from its powers of survival, the AW120 impresses with its size and weight: it's very pocket friendly, and will slip into jeans or a jacket without causing any discomfort.
Image quality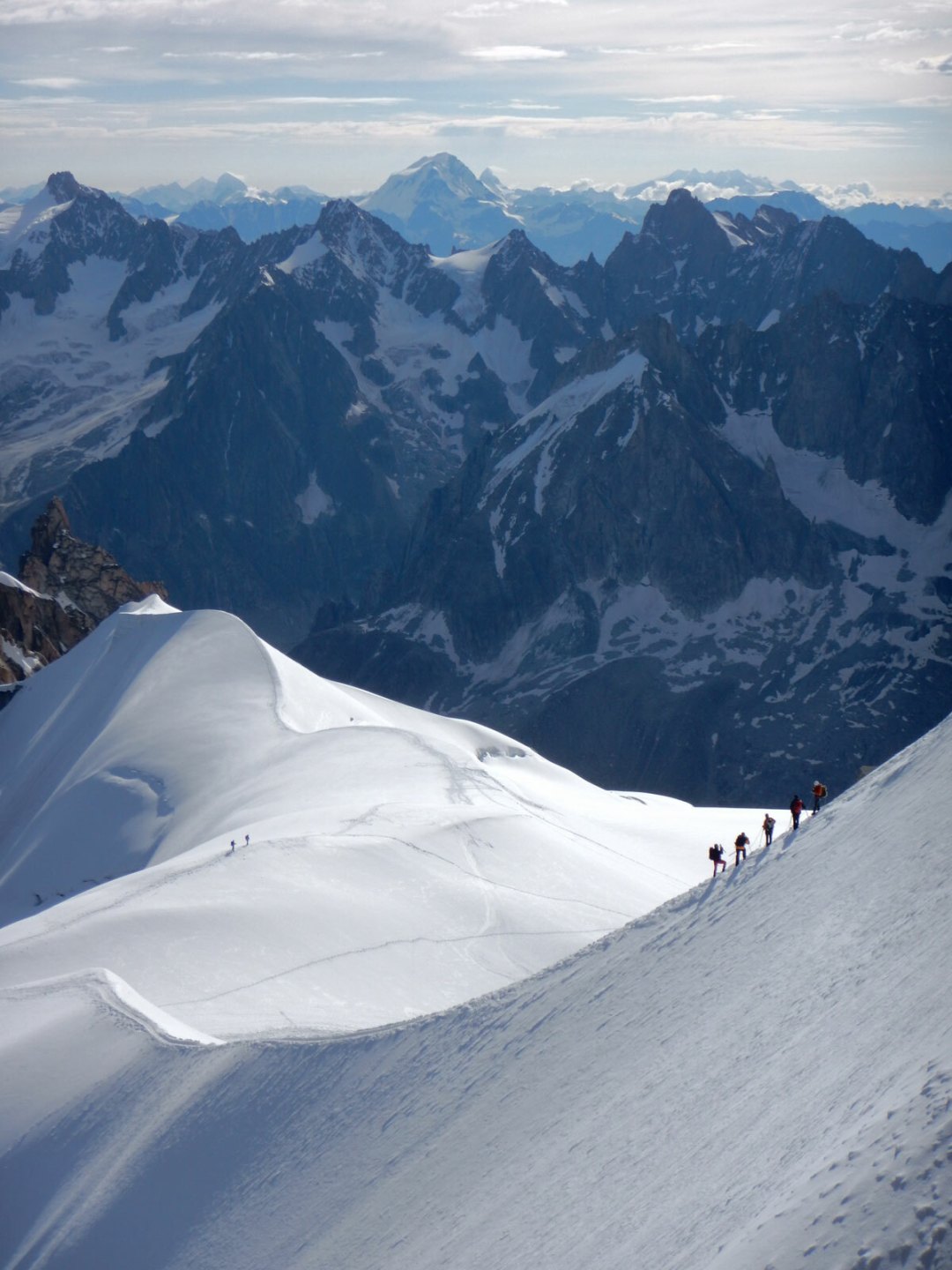 Rugged compact cameras aren't generally the go-to snappers for people seeking excellent photo and video quality. There's generally a feeling of compromise when you buy one: you're paying for a decent quality camera that's nigh-on impossible to break rather than a camera built primarily for superb picture quality. They're tough, but the tradeoffs are that the sensors are small, the lenses don't offer much in the way of zoom, the controls are somewhat stripped back etc. etc.
The AW120 doesn't do much to dispel this feeling. While we found it offered the best still images out of the three tough cameras we recently reviewed, it won't outperform or match compacts like the Sony HX60V or Fujifilm X20 (try dropping those in the bath, though). We found the metering can be a little off when you zoom in, and the low light performance (sans flash) is a tad disappointing, even with the aperture fully open at f/2.8 (while this setting is only available with the lens fully zoomed out, it's a sizeable upgrade from the AW110, which had a maximum aperture of f/3.9).
That said, it has a decent (for a rugged camera) x5 optical zoom range and photos and videos taken in good lighting look lovely: detailed and clean. The HDR mode works well in tricky scenes where there's both bright and dark areas to expose, and full HD 1080p videos are crisp and smooth. Basically, it's an above average compact, and that's about as good as you can expect in a ruggedised model.
GP-Yes and Why-oh-Wi-Fi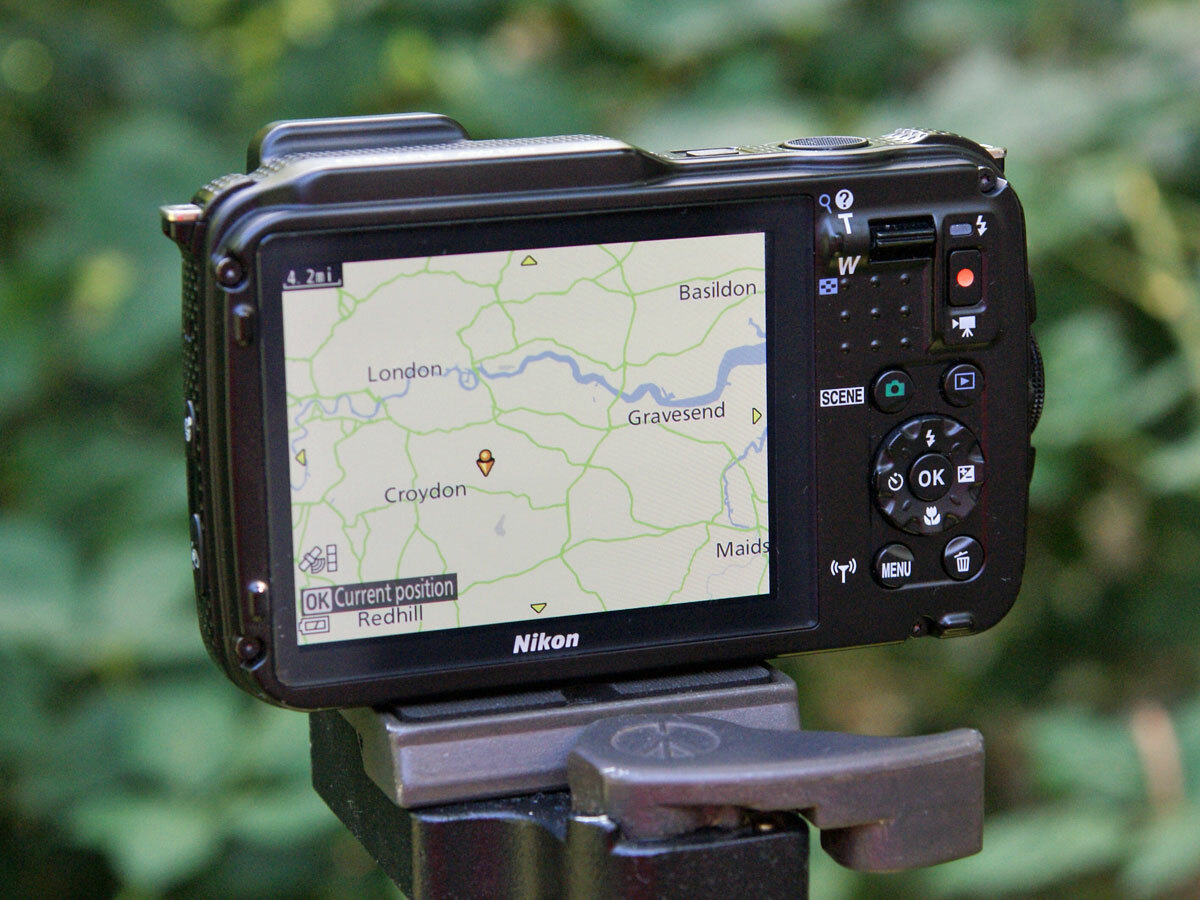 One of the main differences between the AW120 and its predecessor the AW110 is a bevy of additional sensors. The AW110 had GPS and could automatically tag photos and videos with location data, but the AW120 adds an electronic compass (so you'll know which way you were facing as well as where you were when you took that shot), Points of Interest (which it plots for you on a viewable map) and functionality for measuring water depth, water pressure, altitude and atmospheric pressure. That might sound overkill, not to mention a surefire way to drain the battery, but we're certain that a lot of adventurous shutterbugs will see them as useful. And if you're not one of them, you can simply turn them all off.
There's also built-in Wi-Fi, which allows you to connect wirelessly to a computer or mobile device. Now, Wi-Fi on compact cameras tends to be a bit hit-and-miss, and that's the case here – at least as far as our experience goes. The AW120 did not want to connect to anything we tried to pair it with, and after 10 minutes of poring over the menu settings to try and work out how to remedy that we gave up in a rage. It's a good thing this camera is difficult to break, because we feel a lot of potential Wi-Fi users are going to be hurling it across the room after similar experiences.
Nikon Coolpix AW120 tech specs
Useful USB charging
The AW120 is USB rechargeable (another upgrade over its predecessor), which will mean you can more easily top up the battery in the field (solar chargers etc. will work), features an acceptably sharp screen and offers a potentially useful (if unintuitive) motion control system which could come in handy when you're wearing thick gloves.
Nikon Coolpix AW120 verdict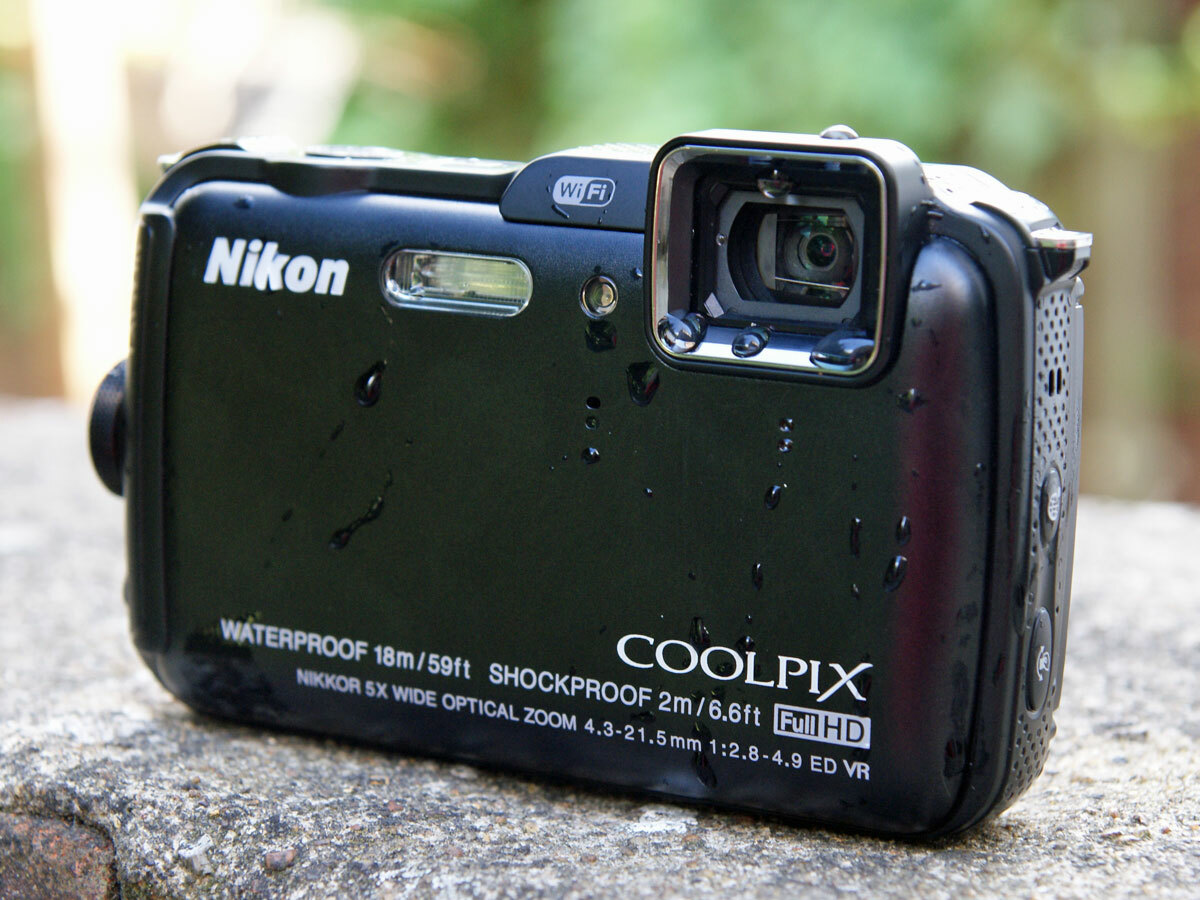 While the AW120 is far from a perfect compact camera, it's important to remember that it's going after a different market than the image quality-focussed premium point-and-shoots that currently populate our Top Ten. This is a camera designed primarily for survival in harsh conditions and risky situations, and image quality comes second to that. Image quality, as it happens, isn't too bad, so adventurers seeking a companion that'll document their exploits and live to tell the tale should put Nikon's hard case on their pre-expedition shopping list.
READ MORE: The 10 best compact cameras right now
Stuff Says…
Want a compact camera that'll withstand some serious rough and tumble? This is the one to get
Good Stuff
(Mostly) good picture and video
Almost indestructible
Compact and light
Bad Stuff
Occasional metering issues
Near-unusable Wi-Fi