Nikon D750 review
A full-frame DSLR that anyone can get on with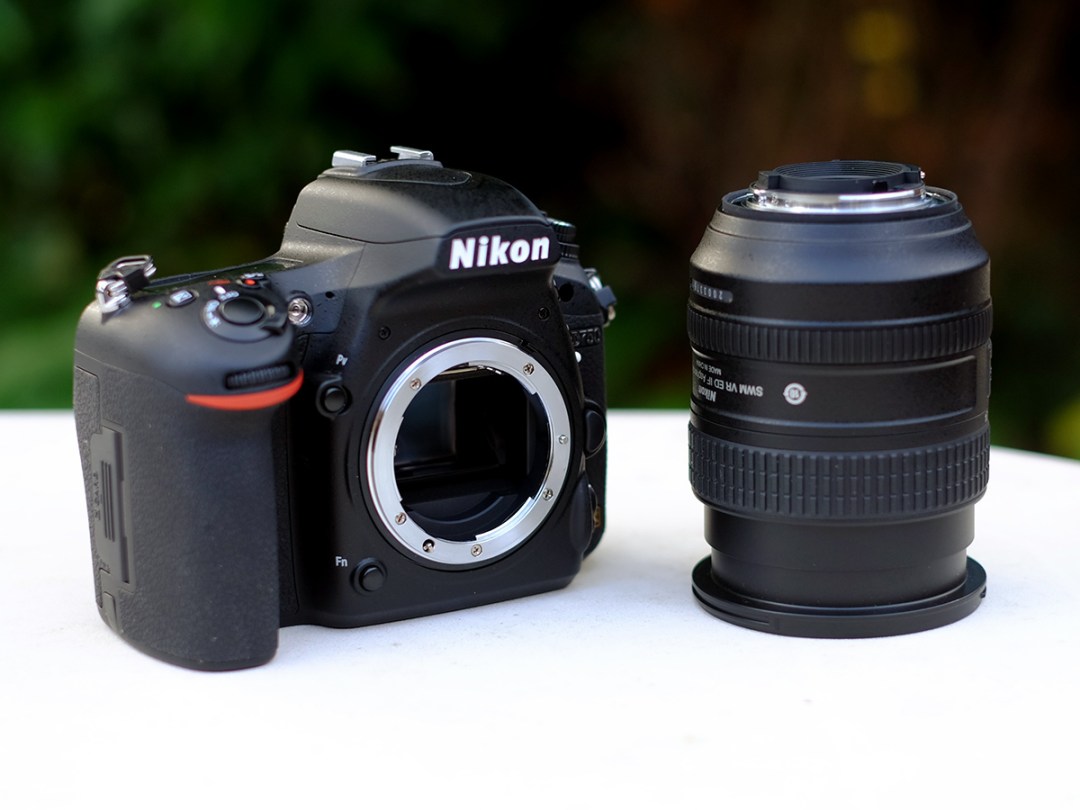 With phone cameras getting better every year and compact system cameras able to challenge DSLRs, models such as this Nikon D750 have to do an awful lot to justify their bulk.
And it does just that – start using this camera and it effortlessly slides its chunky frame into your affections.
At £1800 it's a good deal cheaper than the higher-end Nikon D810, while offering that camera's brain and some features the top dog turns its nose up at. For those who already have a selection of compatible Nikon lenses in their photographic treasure trove, it's an especially fantastic choice.
Love those lovehandles
The Nikon D750 has quintessential DSLR design. With cameras such as the Sony A7R showing you don't have to be this big to use a full-frame sensor, it's not a 'cool' look anymore. But the sort of shooting confidence it provides is great.
Its rubberised grip is terrific, and has been hugely improved since the D610, which is the step-down model in Nikon's current line-up. With a deep smooth curve that cuddles your fingers like a long-lost friend, the ergonomics are fantastic. Better even than the Nikon D810, in fact.
As usual with a high-end Nikon DSLR, build quality is beyond reproach. While much of what you'll actually touch has a rubbery finish, the D750 is made with a combination of magnesium alloy and carbon fibre. It's not showy, but feels like it could withstand wars.
Just make sure you're ready to handle the weight. With an FX-series lens attached, the Nikon D750 is a good deal heavier than any compact system camera or an entry-level APS-C DSLR with a plastic lens attached. We used the camera with the 24-85mm Nikon lens, and the combo weighs in at just over 1280g. It's heavy.
You're buying into quality over true convenience here.
The big easy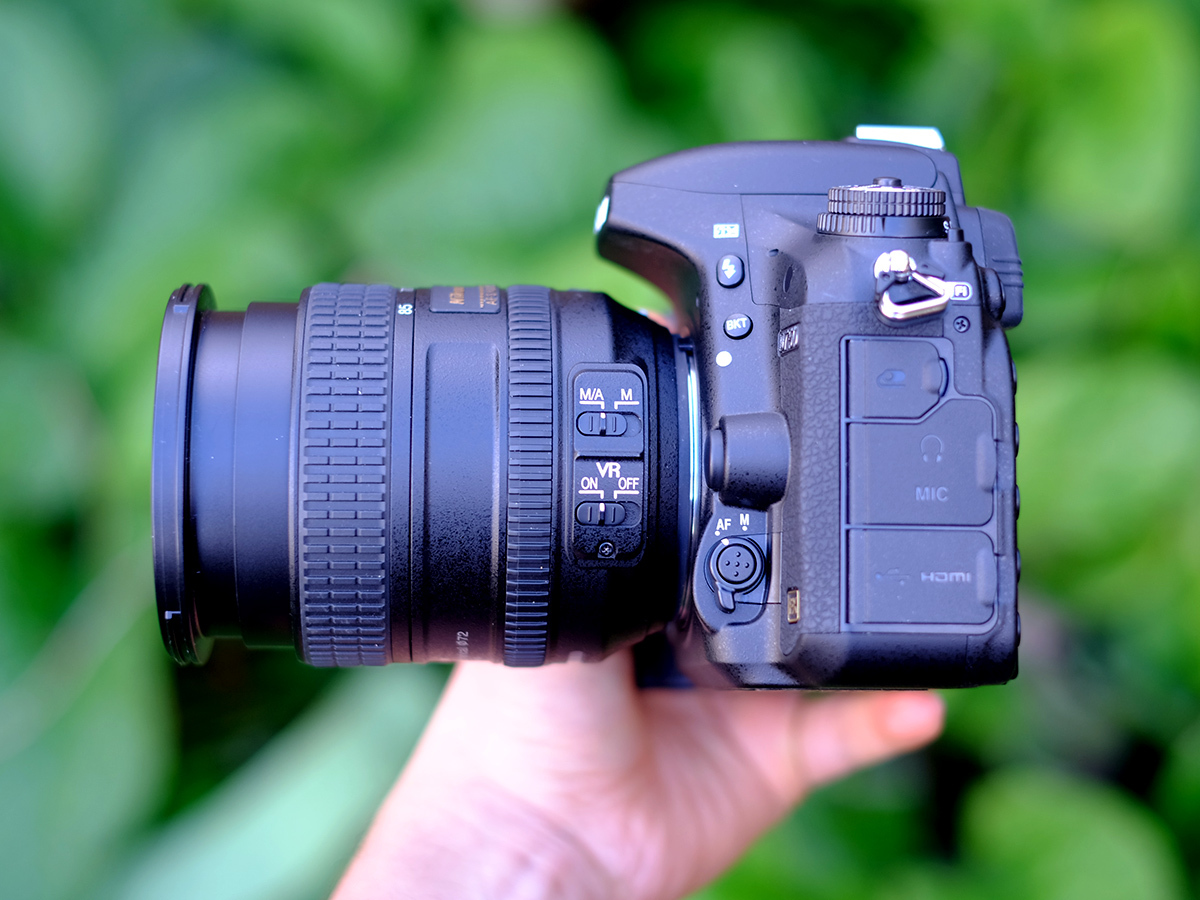 However, there's nothing too intimidating about using the Nikon D750. Its mode dial is much the same as many more entry-level cameras, giving you a much more familiar interface than the pro-geared Nikon D810. While certainly capable of creating pro-quality photos, you don't need to have studied any weighty photography tomes to get on with it.
You see this mix of high-end chops and accessibility elsewhere too. For example, this is the highest-end DSLR Nikon produces to offer a tilting screen. The Nikon D4S and D810 have fixed screens because, well, it's simply what super-serious high-end DSLRs do, but here the screen moves out on a hinge, able to tilt both up and down to help when shooting above or below head level.
It's a wee bit heavy to do this too often, but that extra flexibility is entirely welcome. And no, you can't flip it around for selfies. It may be easy to use, but it's still a DSLR.
It fares pretty well in adverse conditions, though. The Nikon D750's body is fully weather-sealed meaning rainy days are no issue. You just need to make sure the three side panels are in place. These cover the various ports, including the headphone jack and mic inputs — two important extras for video fans.
See the world from a different angle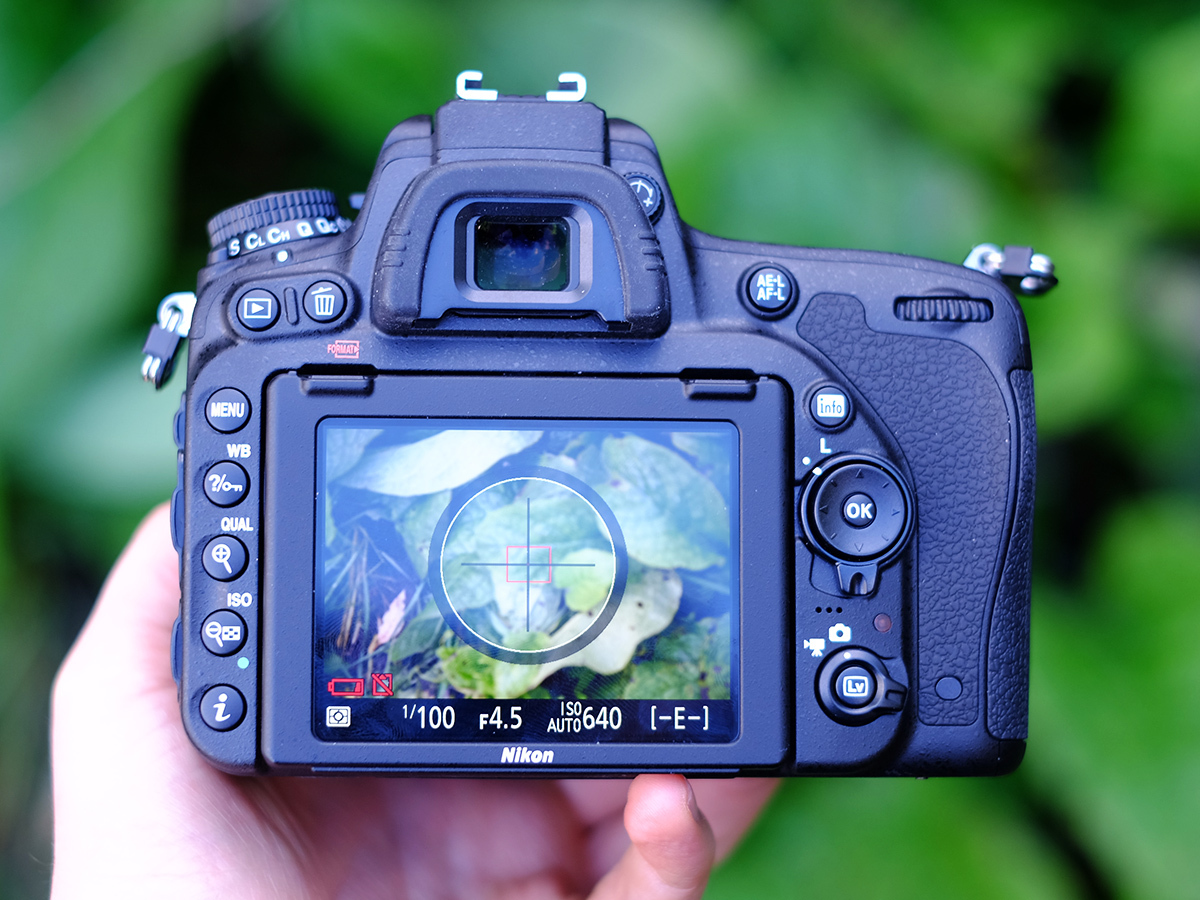 The rear screen is 3.2 inches across, with a resolution of 1.23 million dots. That's a healthy upgrade over the Nikon D610's 921k dots, but those extra pixels are there because the screen has gone from an RGB display to an RGBW one. What this means is that each pixel has an extra pure white dot/sub-pixel there to boost brightness without going through battery like a ravenous dog that's found its way into the treats cupboard.
The screen is great, with expertly calibrated colour, reasonably good contrast and a sharp image. Of course, with a camera such as the Nikon D750 you'll want to use the optical viewfinder a lot of the time.
The viewfinder offers a clear and simple read-out of settings, and a much more natural look than any EVF. You'll also need to use the viewfinder to get the best performance out of the camera — in Live View mode the D750 is restricted to using contrast detect focus rather than the rather special phase detection module you get in this camera.
Keeping focus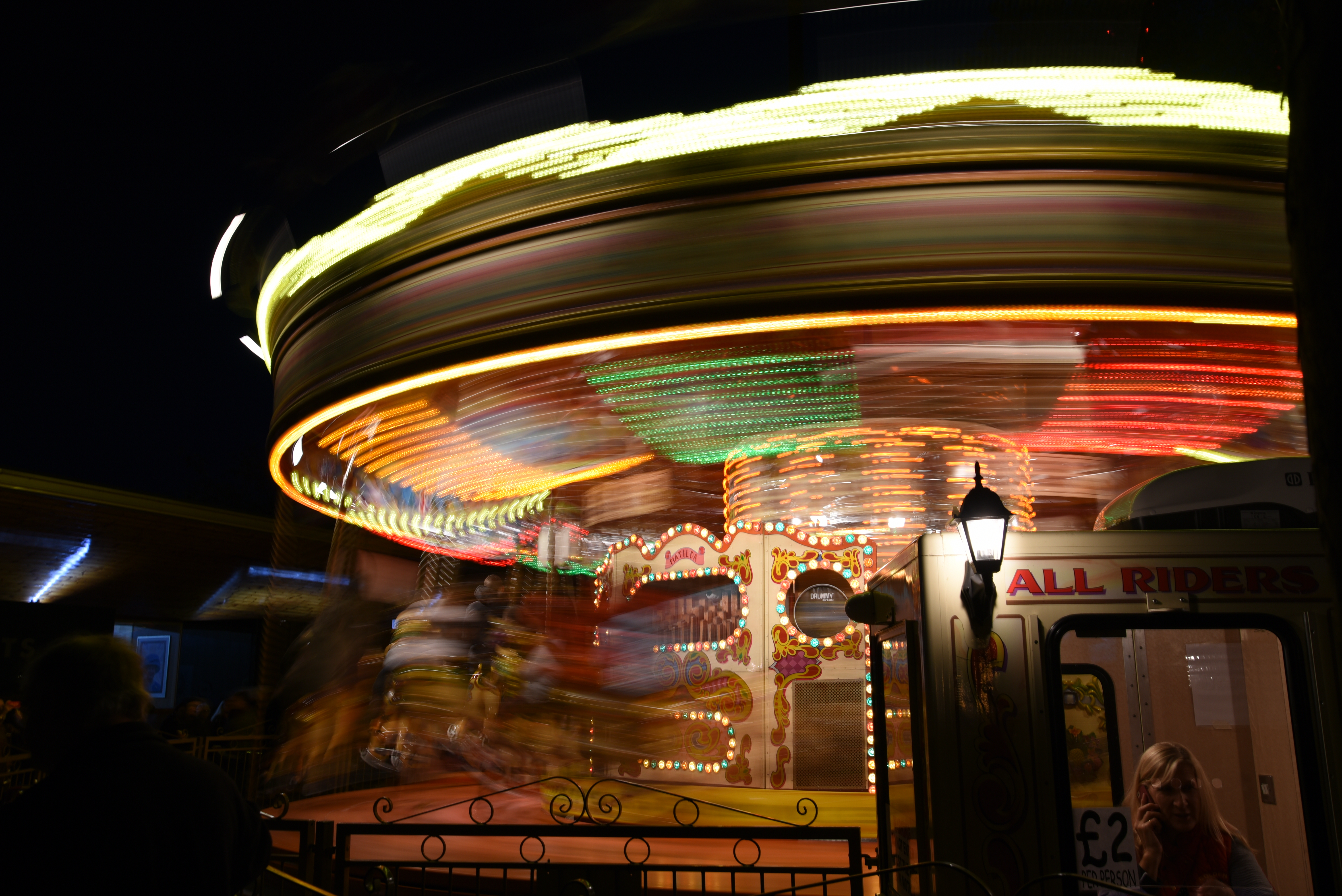 The Nikon D750 uses the Multi-CAM 3500FX II focus system, the same found in the pricier Nikon D810. It's designed to be able to work very well in near-darkness (-3EV), and, well, it does. It's very fast indeed, and a good deal better than the AF of the Nikon D610.
You get 51 AF points, 15 of which are cross-type. Performance becomes a lot more ordinary in lower lighting when you use contrast detection in Live View, though, so learn to rely on the viewfinder to get the most out of the Nikon D750's excellent focusing skills.
The viewfinder offers a clear and simple read-out of settings, and a much more natural look than any EVF. You'll also need to use the viewfinder to get the best performance out of the camera — in Live View mode the D750 is restricted to using contrast detect focus rather than the rather special phase detection module you get in this camera.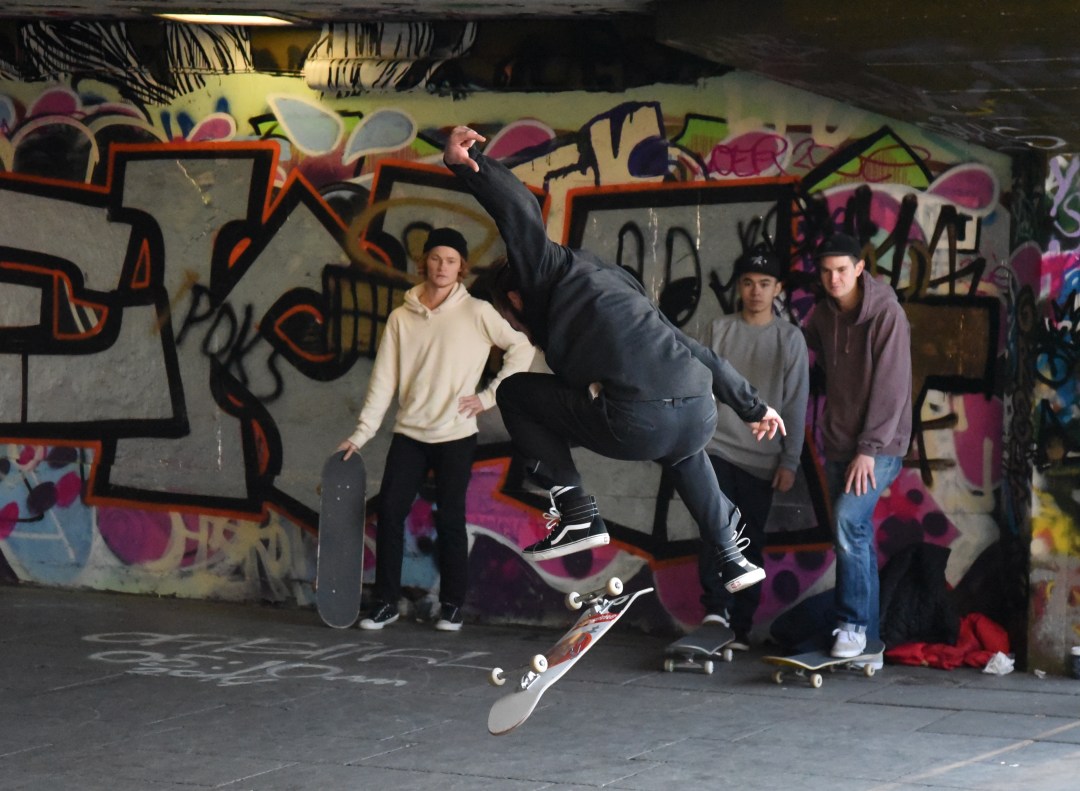 Shooting performance is great too. You can burst shoot at up to 6.5fps even when shooting RAW and JPEGs at the same time, although due to buffer limitations when you're capturing RAW the D750 will have a little break after 40 shots in order to process them. It's even faster than the D810, only beaten by the Nikon D4S. Let's not forget: the D4S is more than twice the price. Not to mention absolutely massive.
For a full-frame camera, the D750 is incredibly quick. Add in the great ease of use, the wonderful handling and the ego-squishing additions for people who might not want to shoot with the viewfinder 24/7 and you have a camera that's pure joy to use. As long as you don't mind the size and weight: but they're hardly surprises you uncover after buying.
We don't want to paint the Nikon D750 as a wimpier 'simpler' D810, though. While the control layout is conventional, the manual control dials that sit under the thumb and forefinger of your right hand are more-or-less identical to those of the D810. It just puts the Auto mode in easier reach, for those days when the idea of juggling aperture, shutter speed and ISO just gives you a headache.
There's also a secondary monochrome display on the top plate. It displays the current aperture and shutter speed settings in a big, clear font, and is also the quickest way to check on battery level and how much space is left on your SD cards (there are two slots).
The Nikon D750 has Wi-Fi too, which bafflingly continues to be left out of some top-end Nikon cameras. There's no GPS or NFC, but apparently you can't have everything if you want a traditional DSLR. Even if you pay upwards of £1500 for it.
A clear picture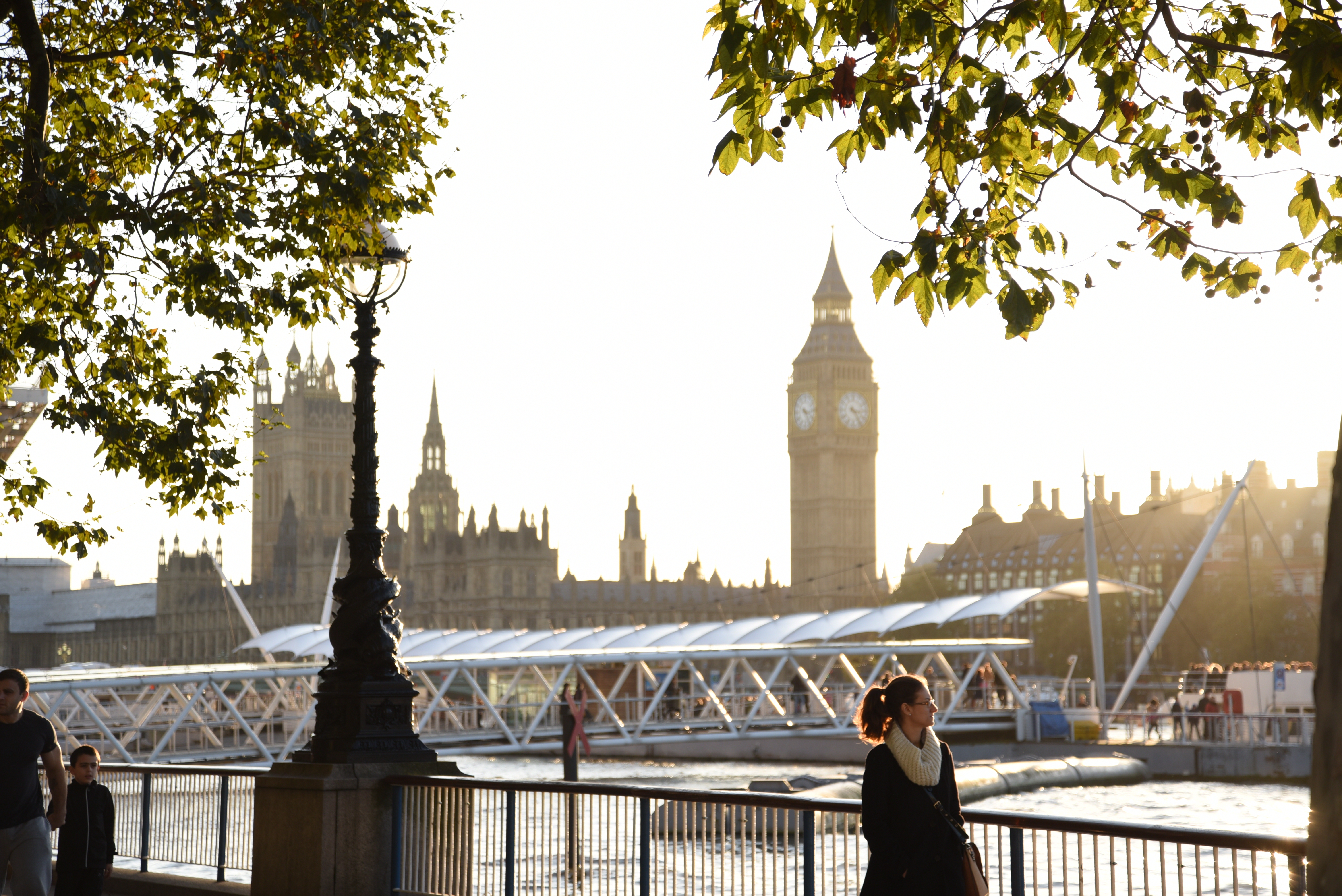 Still we're happy to forget NFC when we start taking photos with the Nikon D750. Its shots are excellent, with great dynamic range and fantastic colour reproduction. Things such as detail and sharpness are going to depend largely on the lens you use, but the 24.3-megapixel sensor is not going to hold you back. With the very best lenses, the D810's higher-res 36.3-megapixel sensor will obviously get you a bit more detail, but unless you're a pro photographer or are looking to create giant photo canvases for your living room, that extra detail is arguably not all that important.
The Nikon D750's sensor is either the same or very similar to the D610's, and so is the quality of the resulting photos. It's performance and handling that are better in the D750, not pure photo quality.
What's really to be celebrated about the Nikon D750 is the flexibility it gives you. Pair it with a good VR (Nikon's take on optical image stabilisation, built into lenses rather than camera bodies) lens and the low-light results you can get without using a tripod are great.
Native ISO sensitivity goes from 100 to 12800, and even at the top 12800 setting photos still hold up remarkably well. There's some noise, naturally, but photos are nothing like the noisy mess they'd be from a smaller-sensor camera.
You can also switch on extra noise cancelling for high ISO shots too, which cleans up some of the issues without affecting detail much. Naturally, you're going to want to stay off the highest sensitivities most of the time, but it means that in low light you virtually never need to use the flash. There is one, though — a standard Xenon unit that pops up when needed and is otherwise locked pretty firmly in place.
What's missing?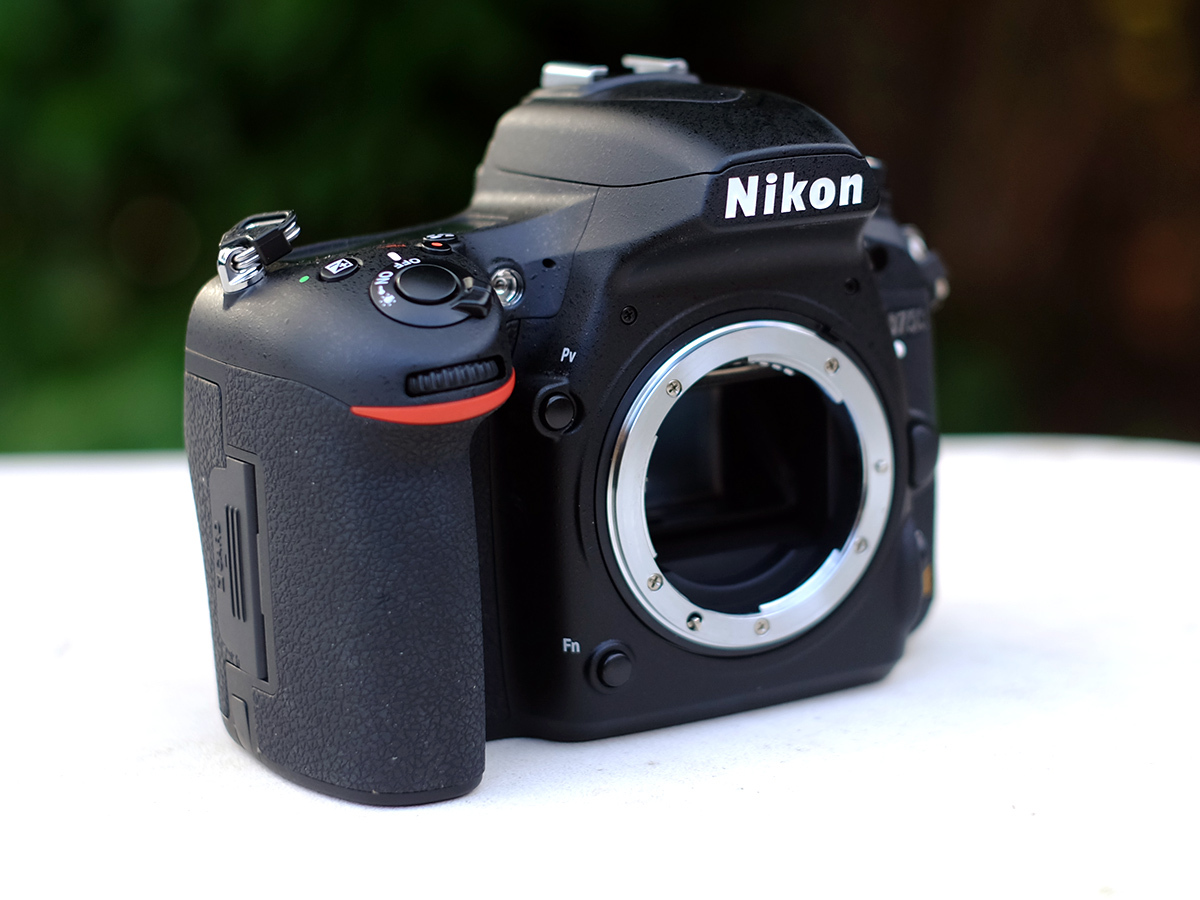 There are things that Nikon could improve here, but they're generally not things big photo fans need to worry about too much. For example, the HDR mode looks quite synthetic. It's not quite as smart as the best HDR modes in phones, and we recommend you stay away from its more intense settings.
And there's no 4K video. Video capture tops out at 60 frames per second at 1080p resolution. 4K is yet to come to the main full-frame DSLR series, but with the Sony Alpha A7s having proved it can be done, it seems we can't be all that far off it becoming more common — plenty of phones and a growing number of lower-end cameras have it already, after all.
Videographers shouldn't necessarily ignore the D750, though. It has a mic input plus a headphone jack for monitoring audio, and a hotshoe, onto which you can mount a mic. There's a dedicated video button too.
We did wish the Nikon D750 had in-body stabilisation at times, but this just isn't how Nikon rolls. The moral of the story: make sure to get hold of a VR lens if you want the most flexible tripod-free shooting.
Verdict
The Nikon D750 is the perfect storm of ease, comfort and image quality. It's easily the comfiest-to-hold high-end DSLR Nikon has made to date. As long as you can stomach the size and weight, the design is great.
Image quality is terrific too, while performance of both AF and burst capture makes shooting action a breeze.
The only imposing things about the Nikon D750 are the size and its price. This is otherwise a camera that's tremendously easy to get on with. And with a tilt screen and some wireless connectivity features, there's none of the purist snootiness that we saw in the D810. Tilt screens may be looked down on at the local camera club, but they aren't half handy sometimes.
READ MORE: The 10 Best DSLRs in the World Right Now
Stuff Says…
It's big and bulky, but this is one of the most comfortable, intuitive DSLRs money can buy
Good Stuff
Superb handling
Great performance
Great image quality
Bad Stuff
Quite big and heavy
No in-body stabilisation
No 4K video