Nikon Df review
The full-frame Nikon Df looks and feels like an old-school film SLR... but costs as much as a pro DSLR. Is this retro-cam worth the cash, or is it a nostalgic flop?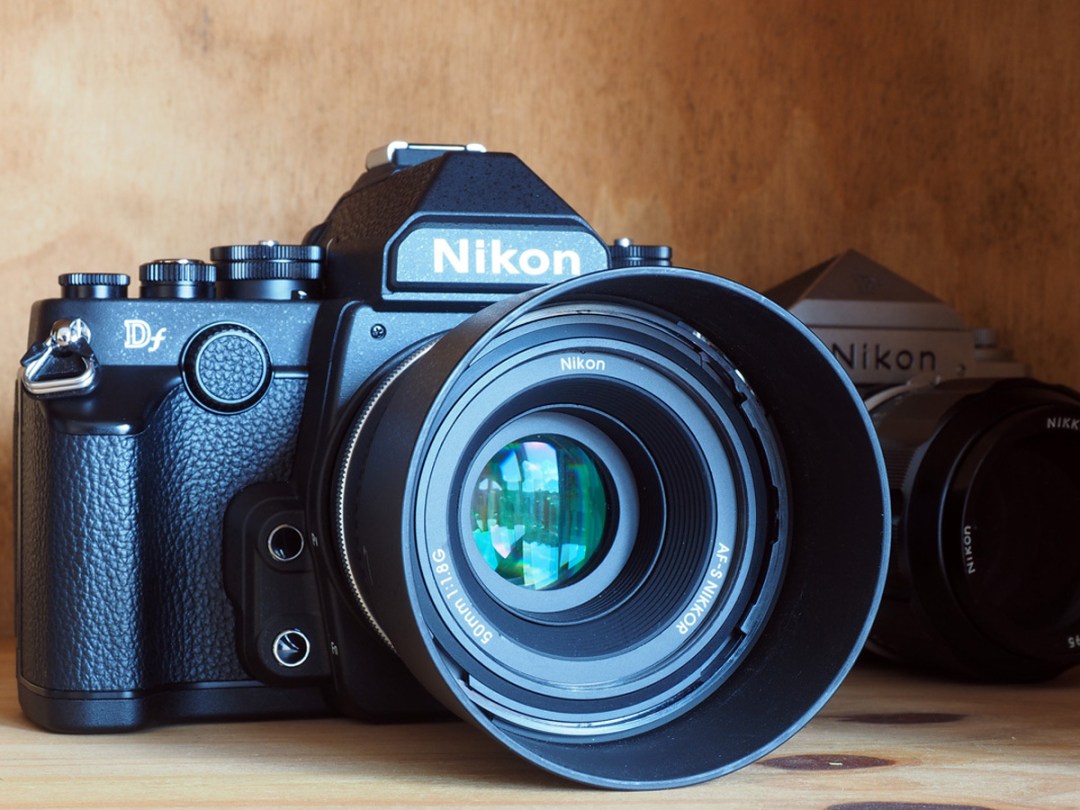 Retro is now, right? Especially in the camera world, where it's de rigueur to dream of running around Paris like you're Henri Cartier-Bresson in the '50s, over-privileged and free to bum around with a Leica and a dented box of Gitanes.
The Nikon Df is another tap into photographers' love for Yesteryear, offering a full-frame FX sensor and modern autofocus smarts in a body that looks like an overgrown Nikon FM film camera of old.
FAMILIAR IN THE FINGERS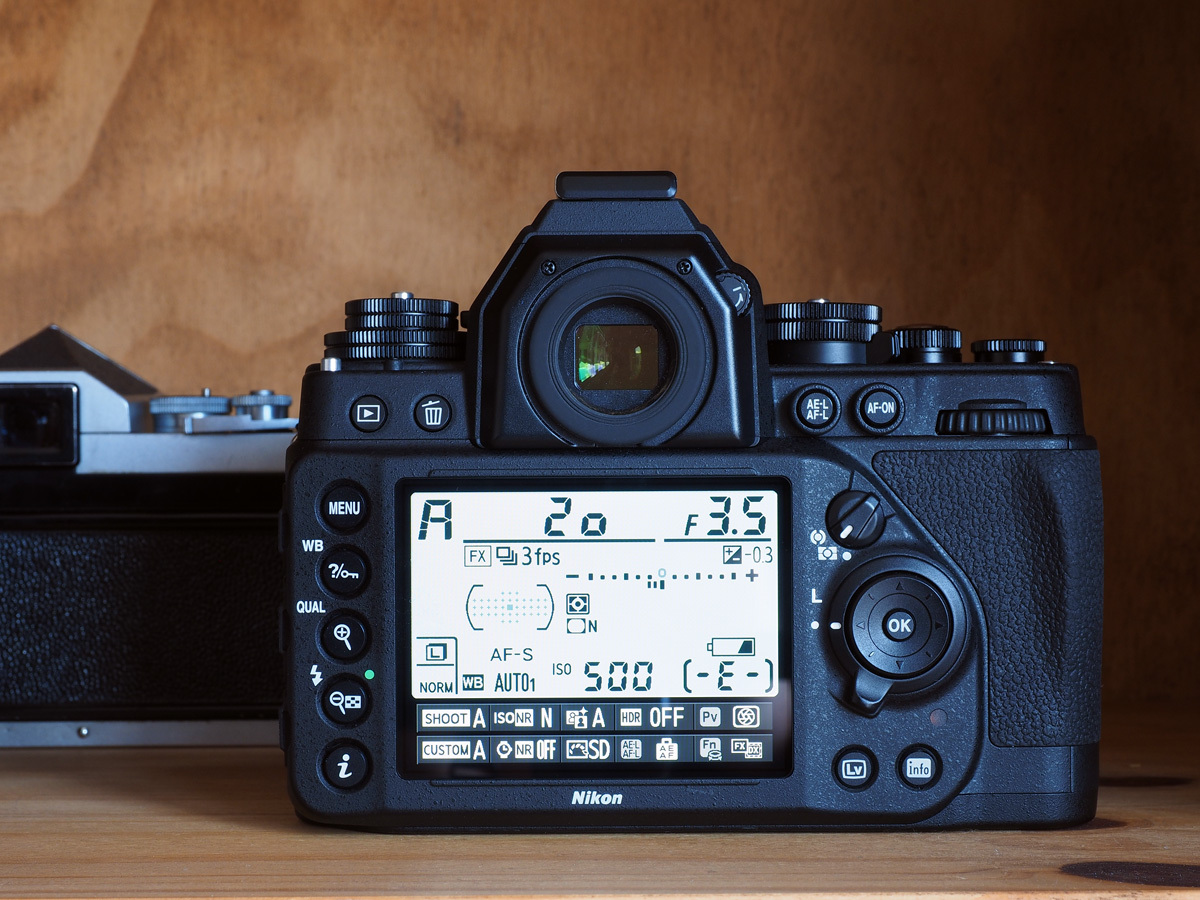 Nikon's done a grand job with the retro looks and they-knew-how-to-make-'em-back-then build quality.
In addition to the black model we tested, there's a silver version that's yet more old-school, but that seems a little try-hard – the Fujifilm X100 started the vintage-silver thing a few years back, and what was quaint now feels tired. We'll stick with anti-hipster black, thanks.
Experienced snappers will slaver over the array of dials and buttons that offer tons of control over imaging. Those of us who grew up with manual SLRs might also gaze longingly at the kit lens – a 50mm f1.8 prime, just like standard issue on most SLRs from the glory days of film. Except this one has autofocus. In our opinion it's the perfect focal length, able to flit between landscape and portrait, but you can feel free to fit almost any Nikon lens ever made.
COMPLETE CONTROL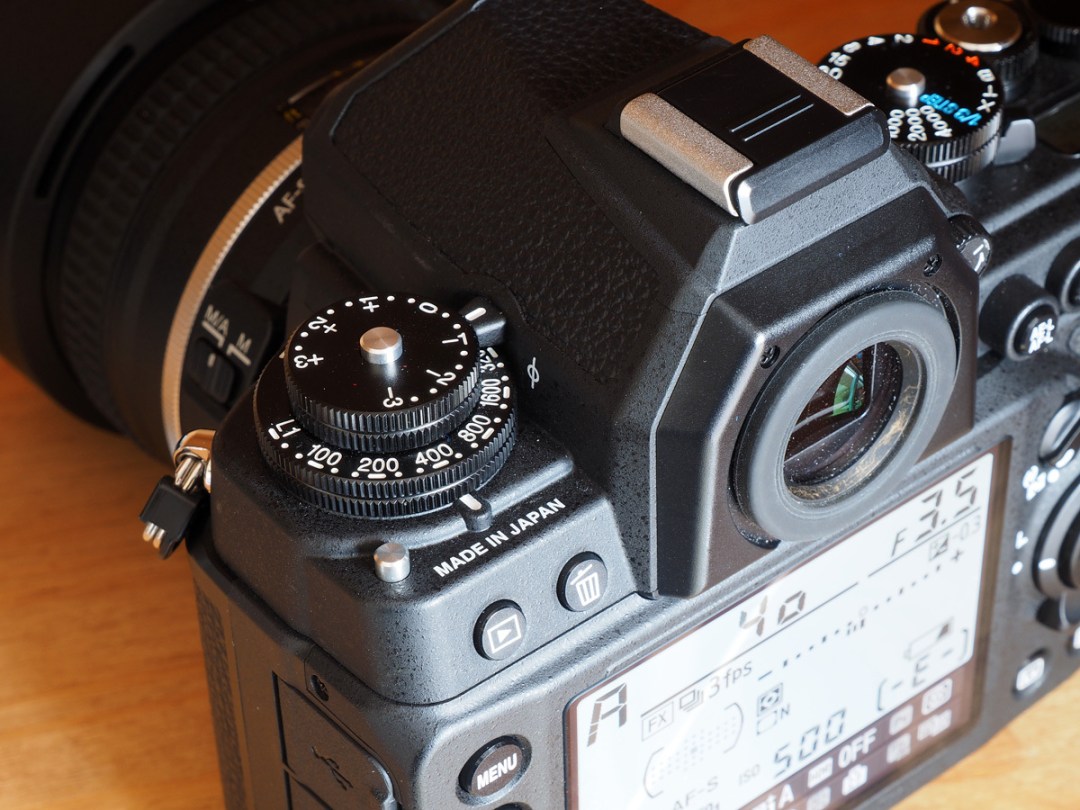 You want manual control? You got it, you lil' twiddler. On the top plate there are twistables for ISO sensitivity, exposure compensation, shutter speed and shooting modes, while front and rear there are control dials and assignable function buttons aplenty. There's even – get this – a threaded shutter button, so you can screw in a mechanical plunger-style shutter-release cable. Who'd o' thunk Nikon would jump in the time machine with such gay abandon?
It's not all rose-tinted perfection, though. The lock buttons on the main dials feel a little unnecessary, since none of the dials protrude off the edges of the body, but worse still is the lock for the ISO, which requires a little finger contortion to operate (and was the one we used most often).
Also, switching to manual focus is all well and good, but the standard SLR viewfinder has no focusing aids like the split-prism method found on ye olde cameras the Df imitates. Seems like a missed opportunity to us, and anyone wanting to embrace full-manual shooting will end up frustrated with some hit-and-miss focusing.
AUTOFOCUS ISSUES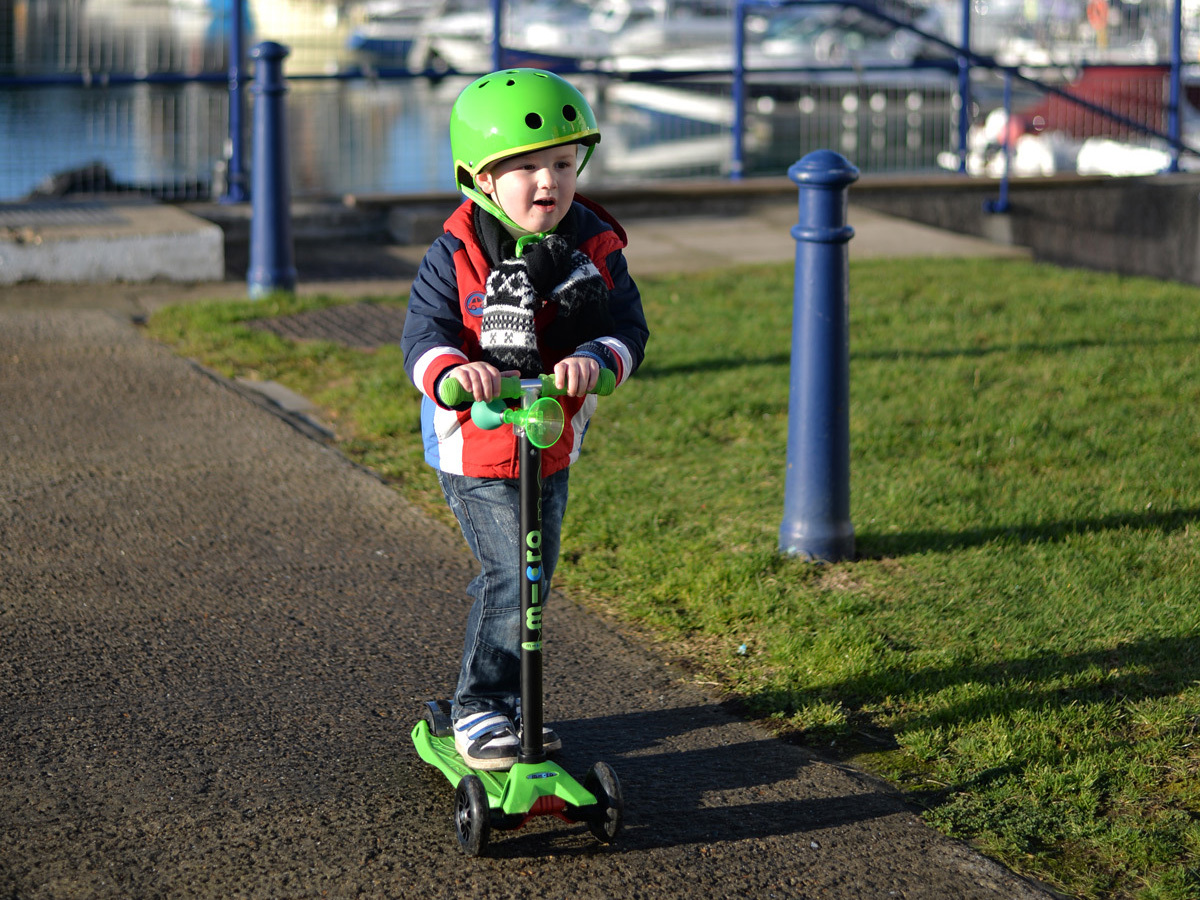 Relying on the autofocus, in the Df's case, means needing good light. Sadly, we spent a lot of time shooting indoors on rainy, miserable days, and the autofocus spent half the time hunting. It didn't often miss completely, but sometimes the photo opportunity was missed by the time the focus locked.
Shame, because in decent light the AF was as snappy as you could hope for, and the continuous shooting speed of 5fps will be quick enough for all but the most dedicated of action and wildlife photographers.
PICTURE QUALITY
Pixel-peeping at the shots from the full-frame FX sensor – the same size as a 35mm film frame – reveals them to be breathtaking. Colours are vibrant, with Nikon's trademark saturation, and the detail is staggering. Without spending the cost of a new 4×4, this is as good as it gets. Yes, really.
Warning: this is a serious old-school photographer's tool – no videographers need apply. That's right, it doesn't capture video in any form. Again, we applaud Nikon's commitment to retro, but it's worth bearing in mind before you slap your credit card down.
You won't find flash or touchscreen control here, either – although, to be fair, you also won't find those on today's full-on professional cameras, so that's less of a surprise.
Verdict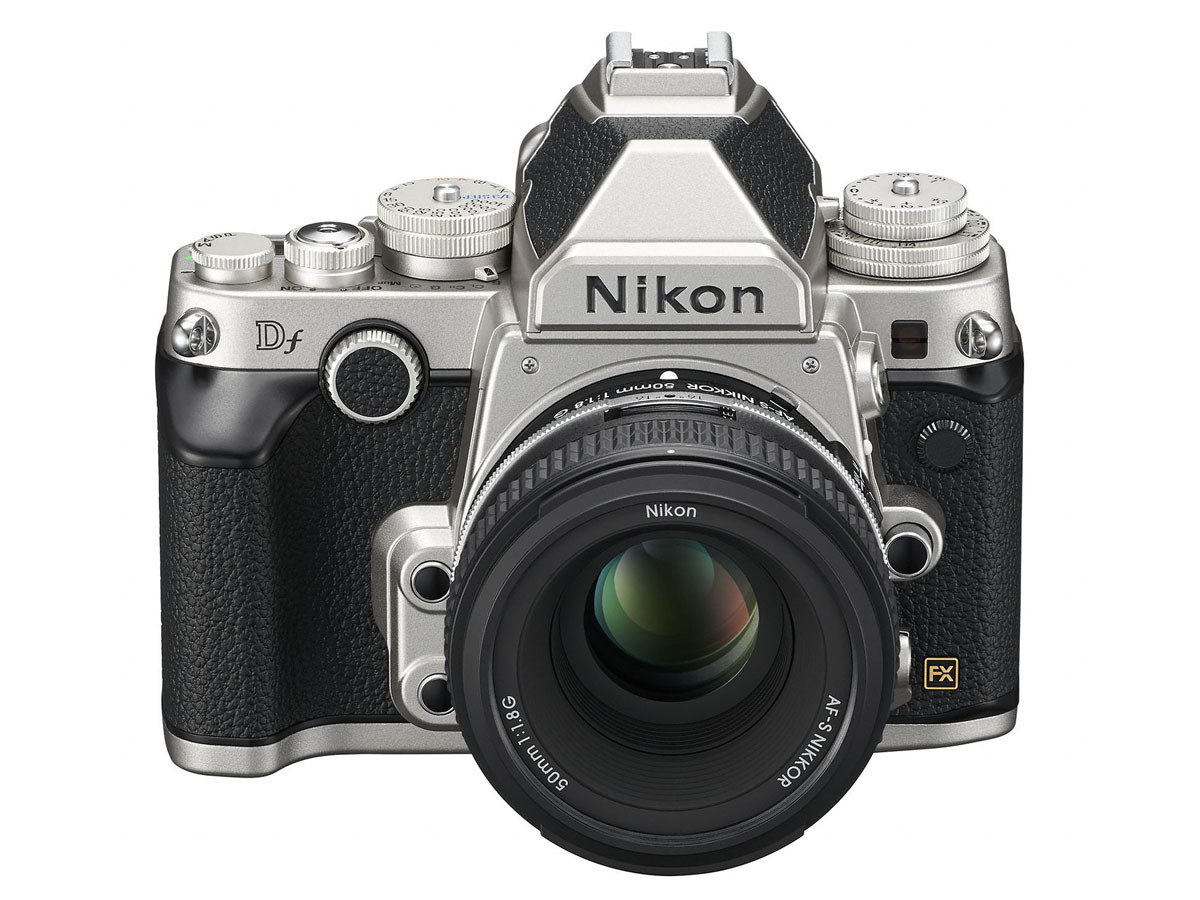 The Nikon Df seems to achieve most of what it sets out to: it's suitably classic-looking without compromising too much on handling, it takes amazing photos, and it's taken a very clear aim at purist photo enthusiasts. We'd question the worth of dropping video capture, but it's a statement of intent.
Is it worth almost £3k for the kit? Almost. The autofocus just shouldn't hunt for so long in low light on a camera of this calibre. If Nikon could fix that (and maybe ditch the ISO dial lock), we'd happily have the Df surgically grafted to our face.
READ MORE: The 10 Best System Cameras in the World right now
Stuff Says…
A sumptuous retro SLR that just needs focusing improvements to justify the price
Good Stuff
Solid retro style and build
The best image quality around
Awesome manual control
Bad Stuff
Sluggish focus in low light
Some fiddly ergonomics
No video capture