Ninety7 Vaux review
This might just be your Echo Dot's new best friend...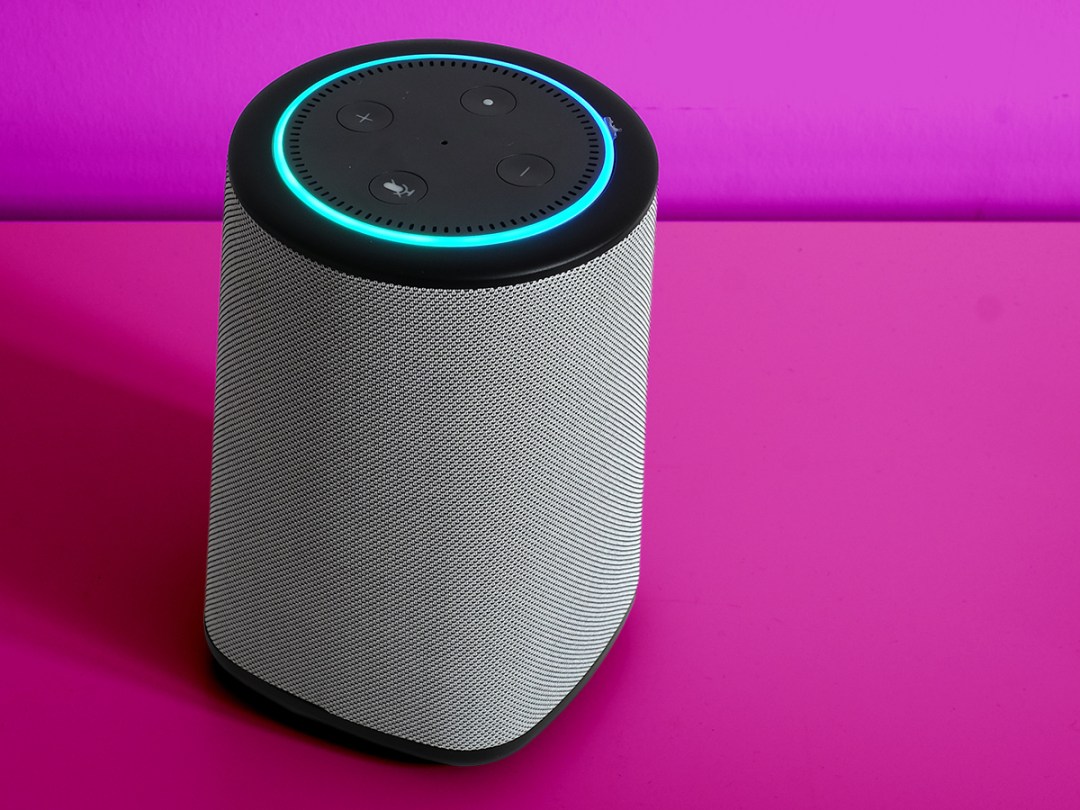 So you've bought an Amazon Echo Dot. You've had some chats with Alexa, told a few jokes. You're getting on great. But a week in you realise the Echo Dot makes Alexa sound like a friend you keep in a matchbox.
Spotify through a Dot is about as good as the sound you get from a £10 bedside radio. Love affair over? The Vaux gets you a major sound upgrade for a reasonable £60, even if it doesn't have anywhere near the bass of the full-size Echo or a top Bluetooth speaker like the Jam Heavy Metal.
Forget sound quality for a moment, though, because the Vaux's best feature is something else. It makes your Dot, and Alexa, portable.
Design: show your Dot the world
Both the Echo Dot and Echo usually need to be plugged-in all the time to work, but this speaker powers the Dot using its own battery, for up to six hours of use.
Just make sure you turn it off – the Echo Dot needs power to listen for your voice, so the battery slow-drains whenever it's on.
Alexa isn't much good without Wi-Fi, so it's unlikely you'll be trotting off for a picnic with the Vaux like a trailer for the sequel to Her. You could potentially use smartphone tethering for outdoor Alexa, but it's a slighty faff due to the Echo Dot's setup.
Still, you can take it from bathroom to kitchen to bedroom, easy. This isn't what Amazon wants, of course. It'd rather you buy a half-dozen Dots, one for every room in your house.
The way the Vaux integrates with the Echo Dot is neat too. You slide the Dot into the top of the speaker, and then plug in the little power and 3.5mm jack cables hidden behind a rubber flap on the back.
At this point you realise quite how lo-fi the Vaux is. It's not a Bluetooth speaker at all, just a rather dumb dock for the Echo Dot. But this makes it absolutely perfect for the job.
It also looks more expensive than a lot of cheap Bluetooth speakers. Around its sides there's a fabric grille, and there's a rubber plate on the bottom to stop it vibrating should you max-out the volume.
I'd recommend getting the black Echo Dot, as the white one I'm using has a slightly lighter top than the 'ash' version of the Vaux.
Sound quality: bedside radio, rather than Bluetooth speaker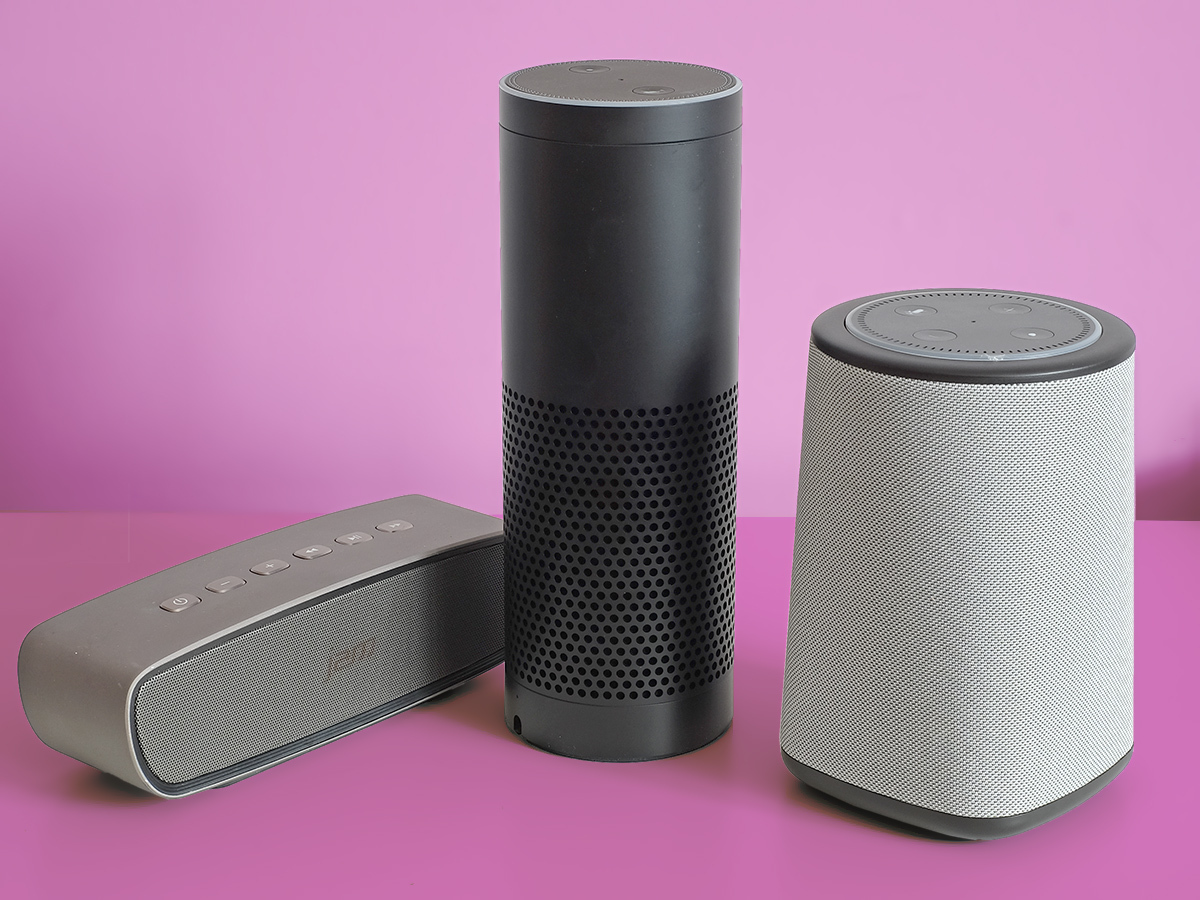 How about the sound? The Vaux bins the Echo Dot's tiny speaker driver and uses its own pair of 52mm active drivers and a bass radiator.
It's a classic small speaker setup, and sounds radically better than the Echo Dot, as you'd hope.
The treble is much clearer, and the sense that you're actually listening to a very large phone speaker disappears. Still, I'd compare it to the sound of a bedside radio rather than the small Bluetooth speakers that can trick you into thinking they're pint-size hifis, though.
Listening to the Vaux next to the Echo, Jam Heavy Metal and Bose SoundLink Mini II, the Vaux has much poorer bass depth and power, and sounds a lot smaller. While it can go very loud, it doesn't sound all that comfortable beyond 50 per cent volume, and the Echo is a much better room-filler.
The Vaux isn't tinny but the best sub-£100 wireless speakers can make it seem at least tin-plated.
As such, it works best if you're going to use it for polite listening. On the kitchen-top? The bedside table? Sure. But if you want to dance around your living room to your Echo speaker, you might want to consider sacrificing some convenience and pairing your Dot with a Jam Heavy Metal or Creative Muvo 2 instead.
That said, the Vaux is much better than Jam Audio's own Echo Dot rival, the Jam Voice.
Ninety7 Vaux Verdict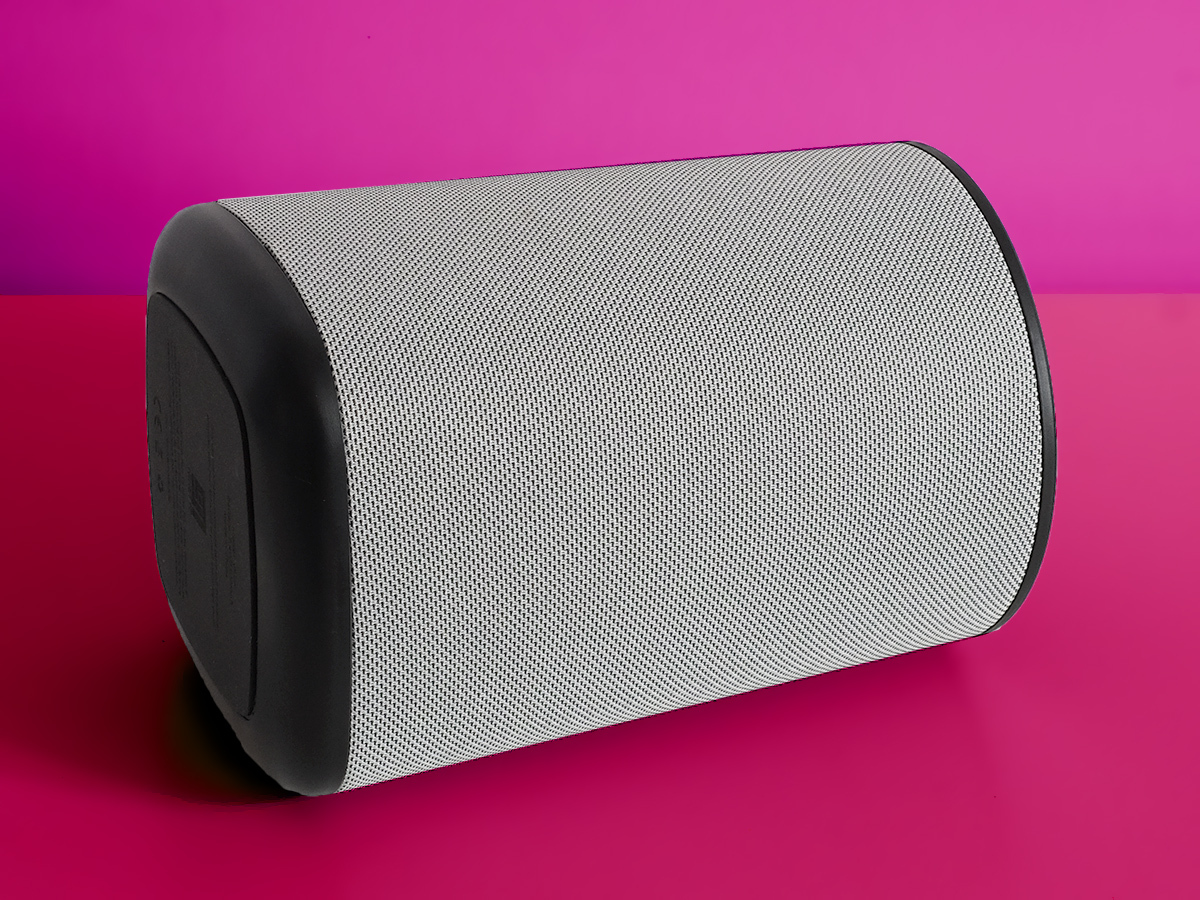 The Vaux Ninety7 is a great upgrade for Echo Dot owners tried of the rubbish sound quality of Amazon's smart puck. And the fact that it makes Alexa portable is a brilliant extra.
Just don't expect this speaker to be as much of a party animal as wireless speakers of this size. While it'll make a nice futuristic bedside radio, it won't get the walls shaking like some of the best sub-£100 speakers.
Stuff Says…
An affordable way to make your Echo Dot a portable and much better music player
Good Stuff
Makes your Echo Dot portable
Clever Dot-integrating design
Smart look
Bad Stuff
Less power and scale than rival Bluetooth speakers