Nokia Lumia Icon review
This may well be the best Windows Phone on the market - well, until the rest of Nokia's 2014 phones arrive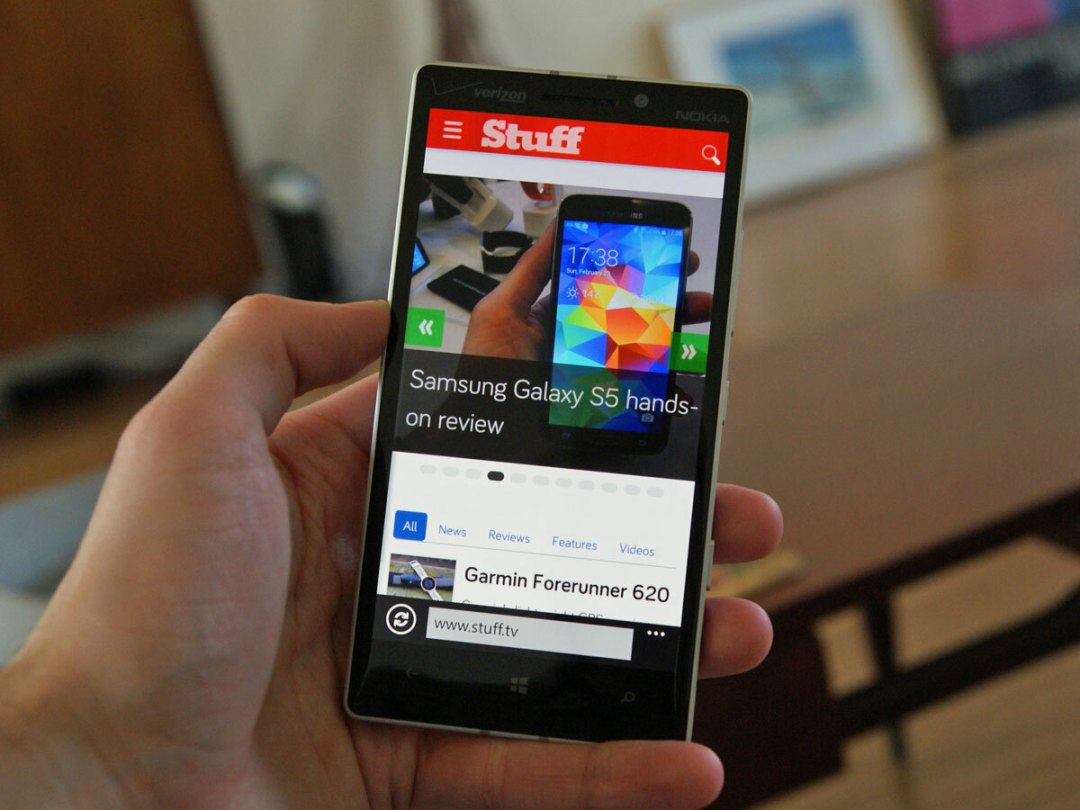 The Nokia Lumia Icon is one of the company's most powerful and well-equipped Windows Phone 8 handsets yet, boasting a quad-core processor, huge full HD screen and 20MP camera.
It's exclusive to the Verizon network in the US, but a very, very similar phone has just been released under the Lumia 930 moniker in Europe. The phones are essentially the same, with the only real differences being the fact that the 930 launches with Windows Phone 8.1, comes in several colours, and also gets the new 'Sensor'Core' feature – which brings low-power motion-sensing for fitness applications. We'll be reviewing the 930 soon, but until then, most of the information in this review will apply equally.
Classy build but not that stylish
The Lumia Icon is a large phone and, at almost a centimetre in depth, isn't especially slim, but it doesn't feel particularly hefty in your hand or uncomfortable in your jeans pocket.
It's well built, too, with a metal-rimmed body and Gorilla Glass 3 screen that curves slightly at the edges. True to Nokia's reputation, there's not a hint of creakiness to it. The only thing we're not too hot on is the white matte plastic back, which feels quite nice to touch but looks somewhat naff, especially with the large "4G" logo and Verizon branding.
There are three hardware buttons on the right edge of the phone (volume, power and camera shutter, the latter of which can be half-pressed to focus), a nano SIM tray on the top edge next to a 3.5mm headphone jack, and three capacitive buttons underneath the screen (back, home and search).
A screening success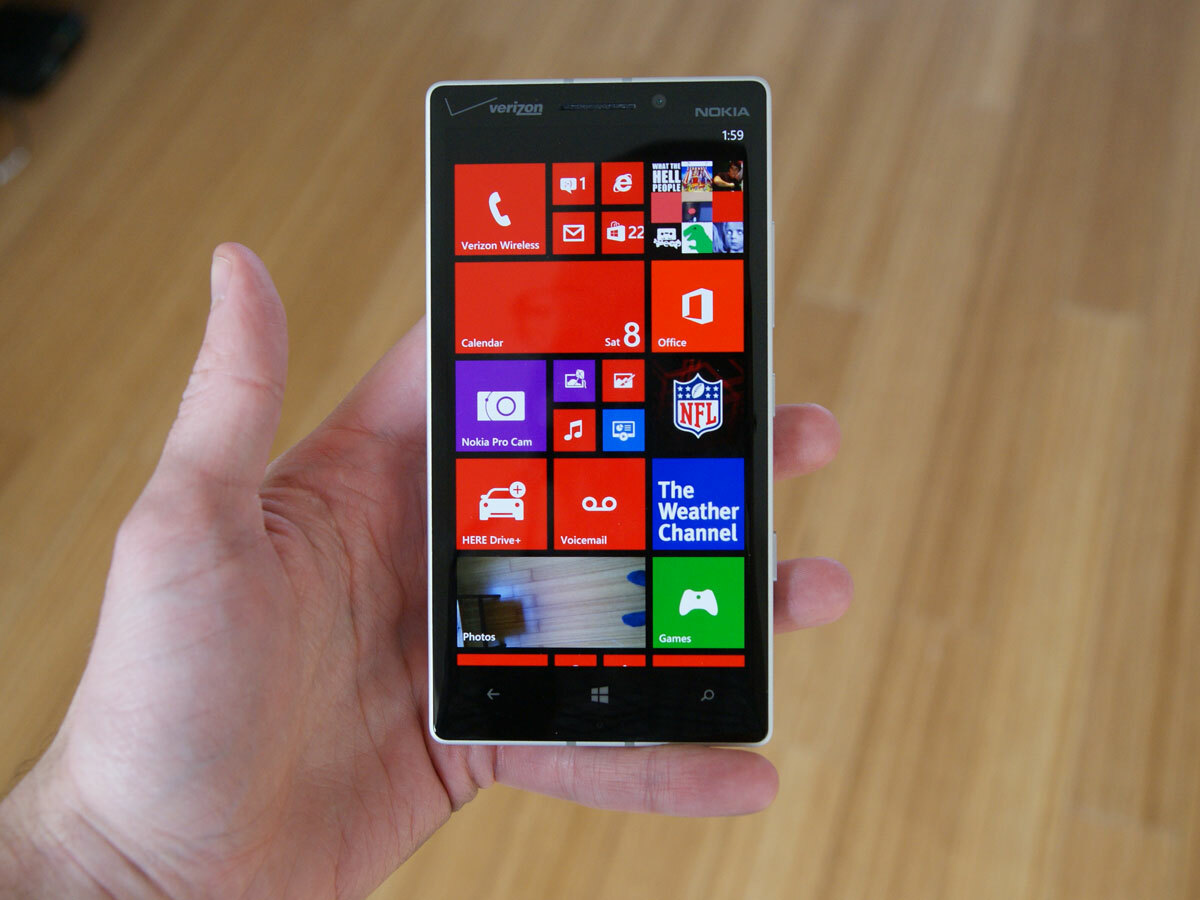 The Lumia Icon sports a 5in full HD LCD screen, which works out to 441 pixels per inch. It's exceptionally vivid and bright, with gloriously juicy colours and sharp detail, and we had no problems using it outdoors in bright sunlight. The image quality remains vivid even at wide viewing angles, too.
While 1080p 5in screens have become almost the standard for higher-end smartphones these days, not all are born equal. The Icon's display is mostly excellent for whatever you're watching on it, from games to photos, videos, but there is some slightly off-putting smearing while scrolling quickly down web pages – the only bum note.
As powerful as the best of 2013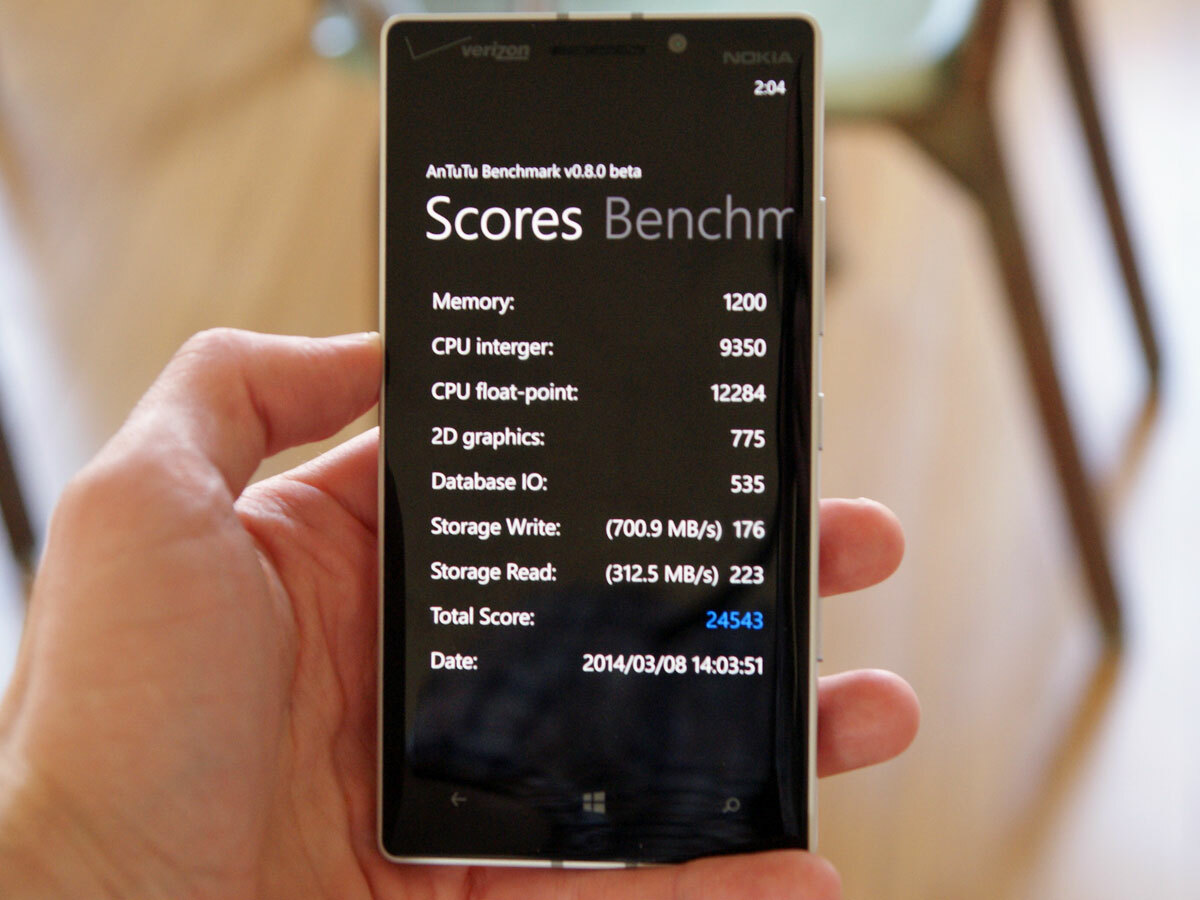 There's the beefy quad-core Qualcomm Snapdragon 800 processor on board, along with 2GB of RAM, and this makes the Lumia Icon a truly powerful phone. We benchmarked it with AnTuTu and it scored 25,302, putting it roughly in line with the LG G2.
While the Samsung Galaxy S5 and Sony Xperia Z2 are speedier (we'd expect upcoming LG G3 and HTC One replacement to be, too), the Icon should certainly be considered a top-tier smartphone when it comes to processing grunt, and we never once noticed any performance-related sluggishness with apps, games or general UI shenanigans.
Nokia Lumia Icon tech specs
Another cracking Nokia camera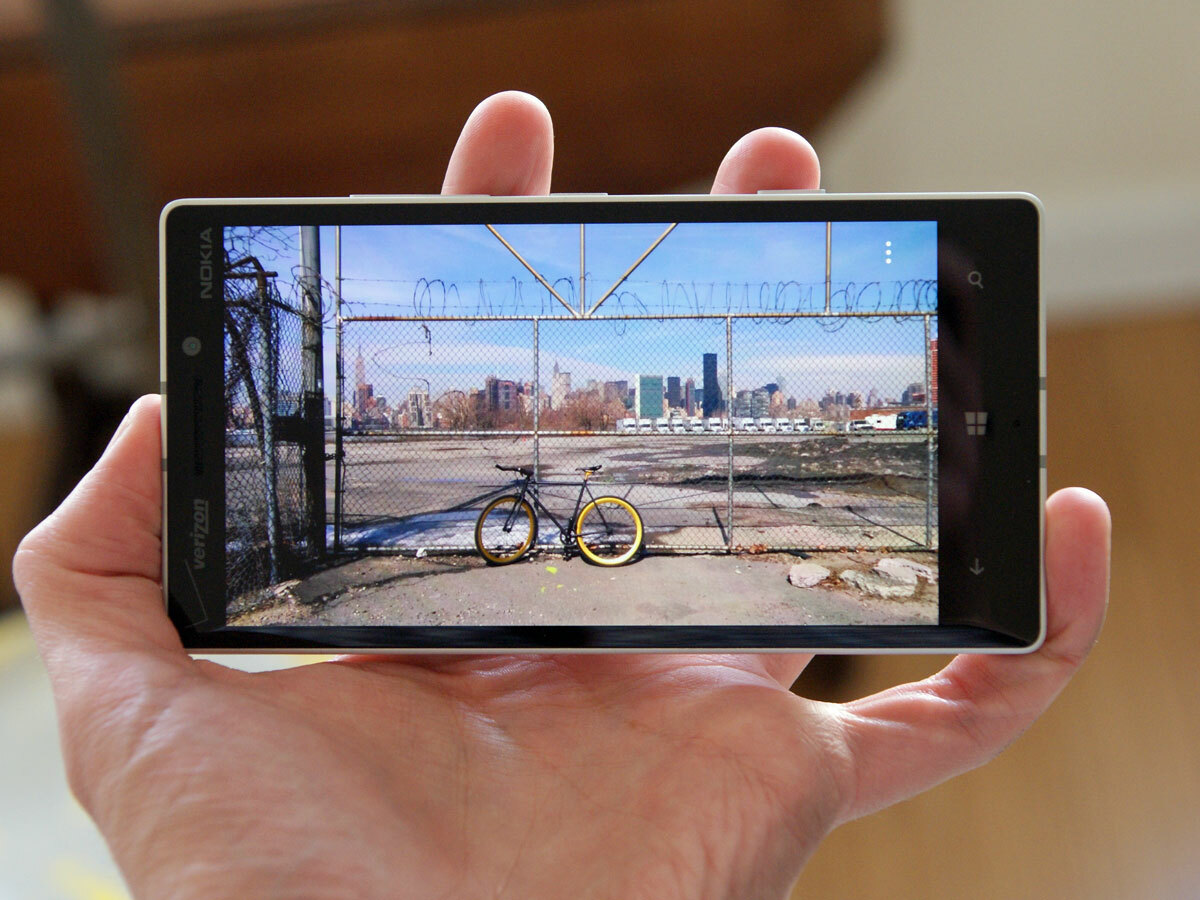 There's a PureView camera, but it's not the excellent 41MP version used on the Lumia 1020. It boasts instead a (still very respectable) 20MP sensor that takes either 19MP 4:3 ratio images or 16MP 16:9 ratio images, and makes a 5MP copy of any photos you take for quicker sharing. The camera comes with a wide aperture of F2.4, a dual LED flash and Carl Zeiss optics, and all these things fit together to make it a superb snapper by mobile phone standards: images are clear and sharp, and you can get good, crisp results even in very low light conditions.
The default Pro Cam app (which you can bring up straight away by holding down the hardware shutter button, even when the phone is in screen lock mode) offers a host of manual shooting options: focus, exposure, white balance, shutter speed and ISO can all be tweaked, should you wish. It also lets you crop and reframe photos after you've taken them.
Video can be captured at 1080p HD quality and either 30, 25 or 24fps, and looks excellent for a phone. We'd have liked a slo-mo 120fps mode, too, but there is one bonus in the inclusion of four separate microphones and thus clearer audio quality than most smartphone videos. We found it picks up gusts of wind quite easily, which is a somewhat unfortunate side effect (at least if you like shooting on moors, rooftops and the like).
Windows Phone is still an issue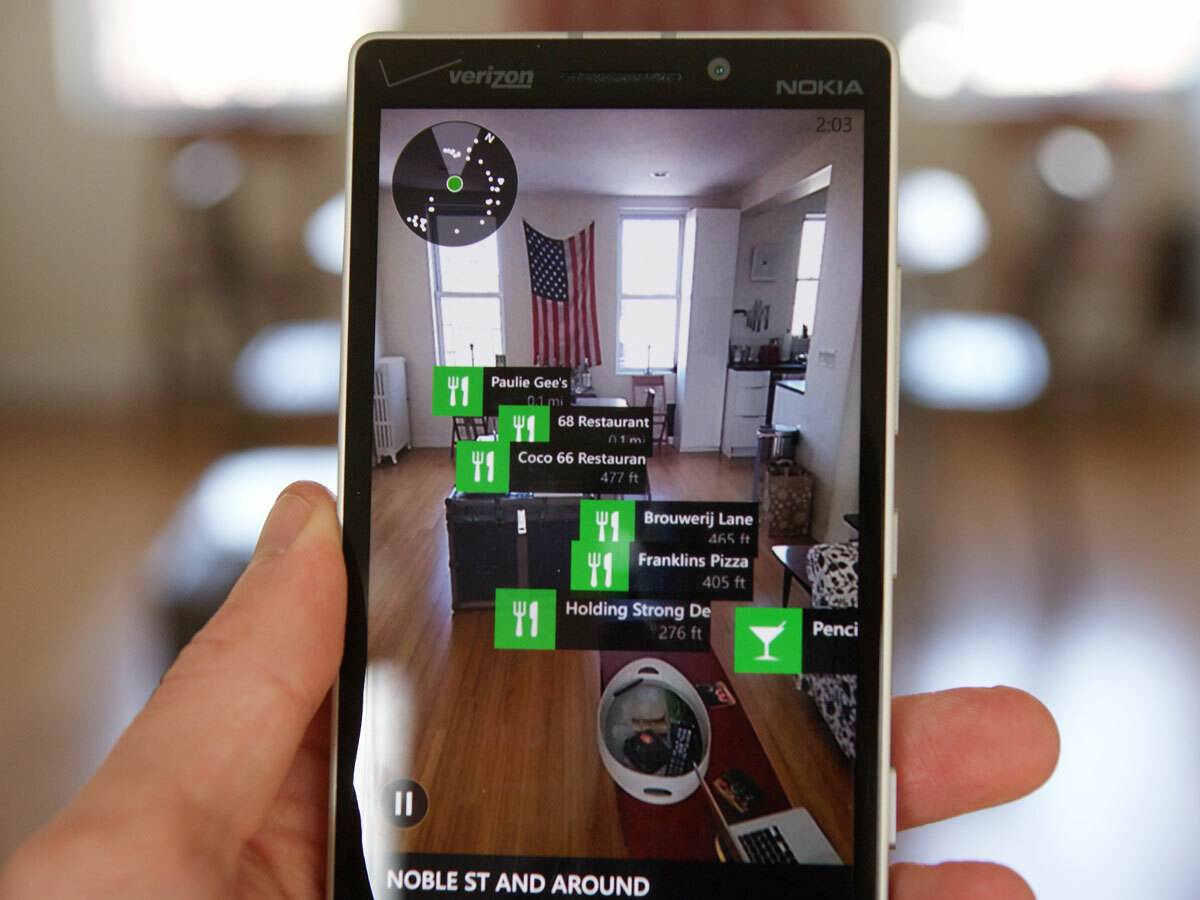 There's no nice way of saying this – but like all Windows handsets, the Icon suffers from a paucity of apps in comparison to iOS and Android. While a lot of the more popular big name apps are available (Spotify, WhatsApp, Facebook Messenger, Twitter, Instagram, Angry Birds), many are nowhere to be found and it's far from the first choice platform for developers with pioneering software. There are no signs of that changing anytime soon, either.

The tile-based Windows Phone UI itself is a joy to use, and despite its different approach to other smartphone interfaces it doesn't feel particularly unfamiliar or confusing – a clear sign of good design.
Another plus side of Windows Phone is the inclusion of handy, well-made native apps such as Here, Here Drive+, Office and Local Scout. Here, in particular, makes for an excellent alternative to Google and Apple Maps. There's also a handy 7GB of free OneDrive cloud storage.
Nokia Lumia Icon verdict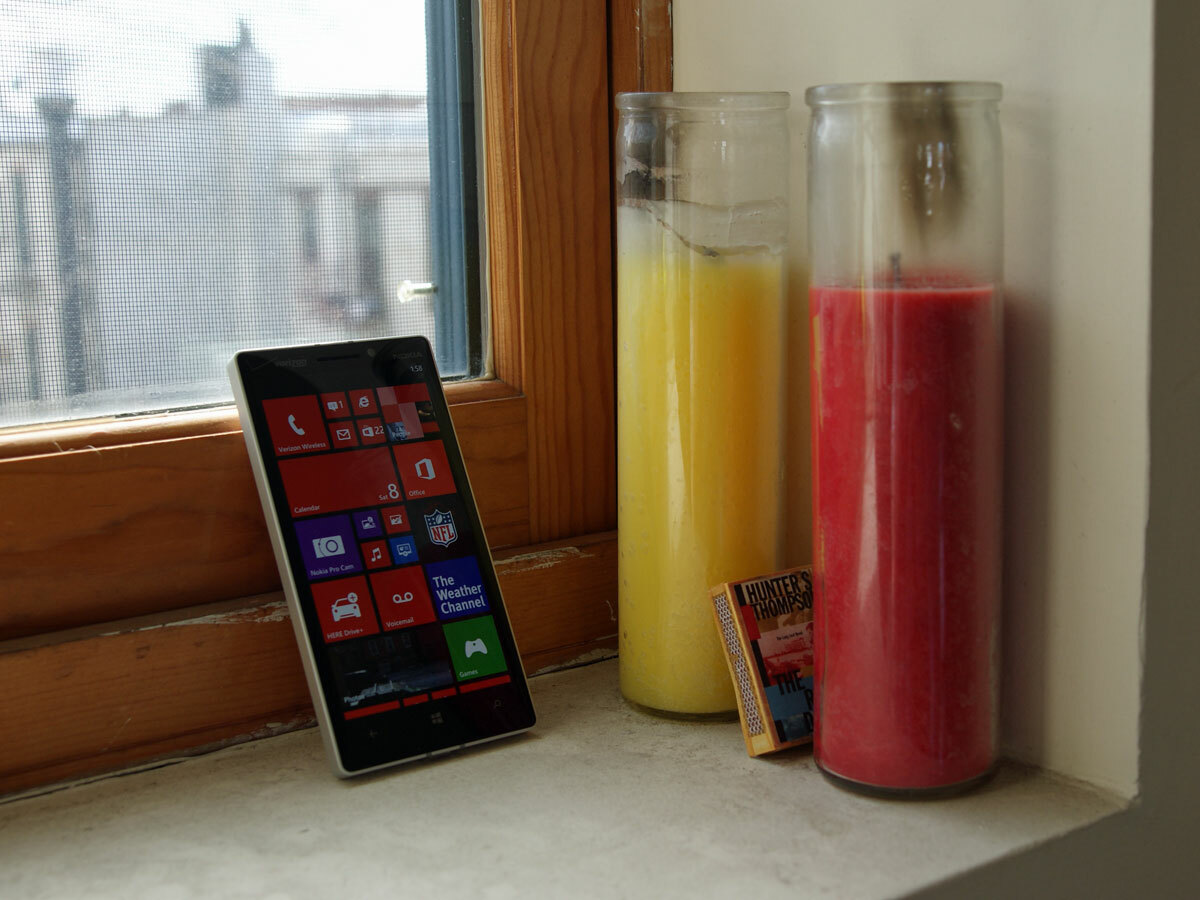 The Nokia Lumia Icon is probably the best Windows Phone around at the moment: it bests the Lumia 1020 in every major respect except looks and camera skills, boasts quad-core power and a fantastic screen. And it isn't even particularly pricey.
Like any Windows Phone, it's slightly hampered by its app selection, but if it were available in the UK we'd suggest it over any other Windows handset. All of which means that the Lumia 930, which will hopefully be available in the £350-£400 price bracket, could well be better still, if only because it will launch with Windows Phone 8.1.
That being said, the Icon's spec is just a little bit "best of 2013", and we have little doubt the coming 2014 crop of new Windows smartphones from Nokia and elsewhere may surpass it on specs and design. So watch this space.
Stuff Says…
Powerful, sturdy and equipped with a fine screen and camera, the Icon is the most appealing Windows Phone available right now
Good Stuff
Excellent camera
Big, crisp, vivid screen
Powerful processor
Bad Stuff
Not a pretty phone
Some screen blur during motion
App offering still comparatively weak