Nokia Steel HR review
This reborn Withings tracker is still a fine marriage of analogue looks and digital smarts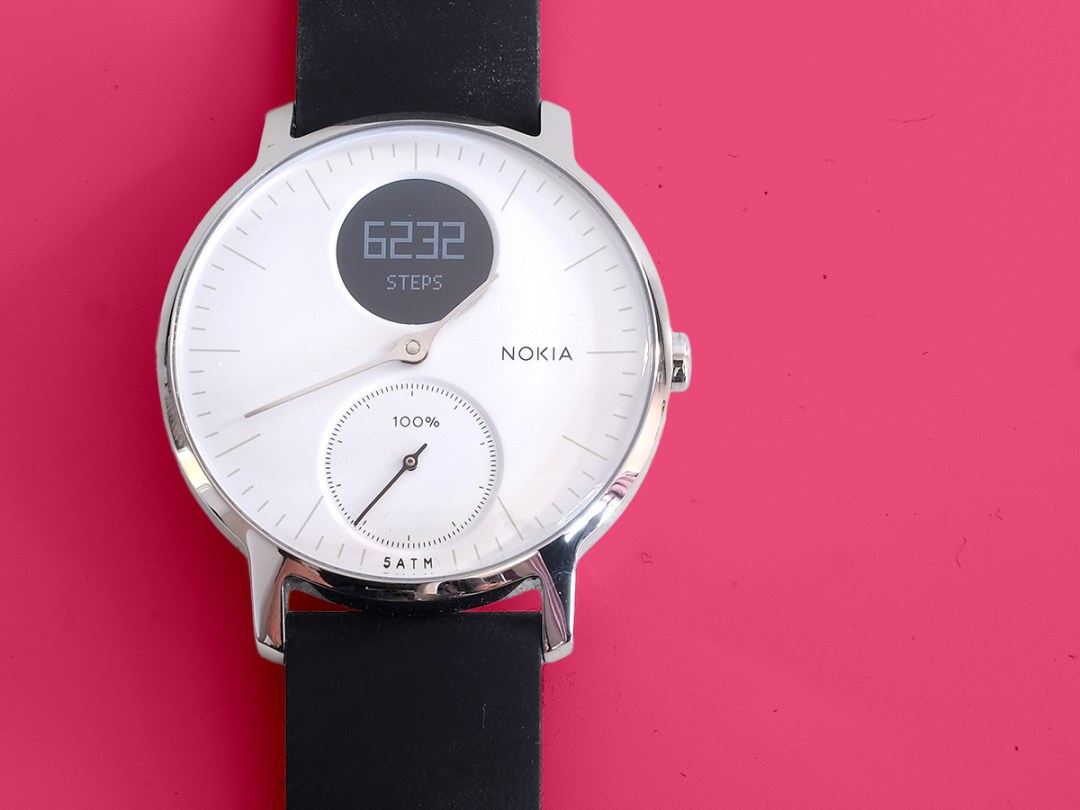 Shortly after the current era of smartwatches began, a new species sprang up: hybrid watches.
Hybrids are for people who don't want yet another thing they have to charge every day, or a smartwatch that makes them look like a card-carrying nerd.
The Nokia Steel HR is a hybrid, but one that shows the gap between real smartwatches and, let's be honest, dumb hybrids is getting narrower.
It looks like a normal watch and lasts for weeks, but also flings out notifications and has a heart rate sensor. It's not perfect, but many of you will be charmed.
Design: a different kind of smart
If, like us, you are a bit of a card-carrying nerd, you may notice the Nokia Steel HR looks very, very similar to the Withings Steel HR.
That's because this is almost a straight rebrand of that watch. However, Nokia has ditched the etched numbers around the bezel for an even smarter, more minimalist look.
This thing looks great to my eyes. It has a screen but when it's not displaying anything you could think it's just a sun/moon, yin-yang design motif, like you might see on a normal analogue watch.
The stainless steel bezel is ultra-slim, the watch face petite, and the curved glass that's a staple of the series is back.
There's no major use for its curviness, but it does play with reflections in a manner that makes the Nokia Steel HR look that bit more special.
This is also a watch you can wear 24/7. It has 5ATM water resistance, which means it can hack the swimming pool as well as a shower.
Battery life: serious stamina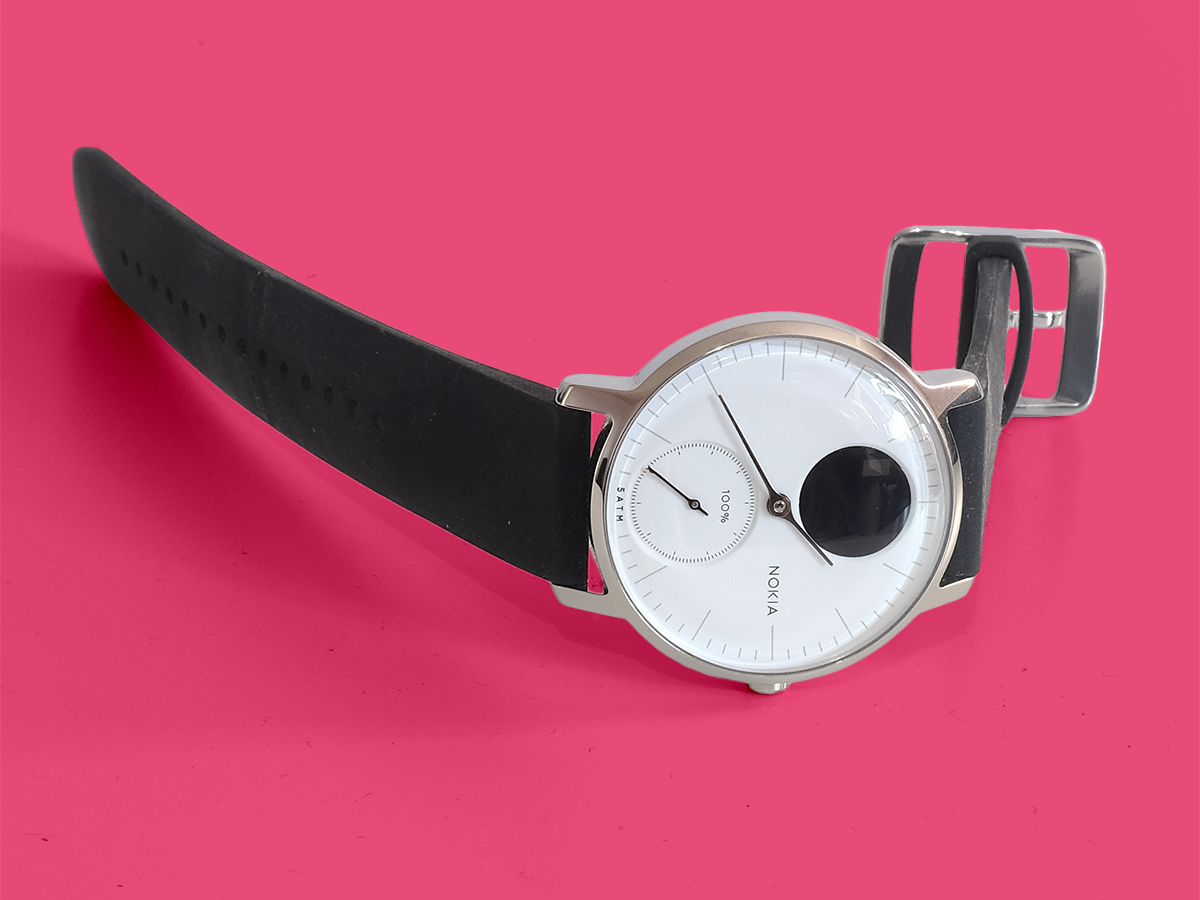 Other than looks, the main appeal of Withings/Nokia watches has always been battery life.
They'd run for up to six months off a standard watch battery. That's gone out the window thanks to the extra smarts and display, but I actually prefer what has rocked up in its place.
The Nokia Steel HR has a rechargeable lithium battery that lasts 25 days of basic watch work, or, judging by my use, around ten days if you use the heart rate sensor a good amount.
This is the kind of smartwatch stamina I'm after. When the battery dies you just attach the Nokia Steel HR up to its little charger dock for an hour or so, as with so many other alternatives.
Features: halfway to smartville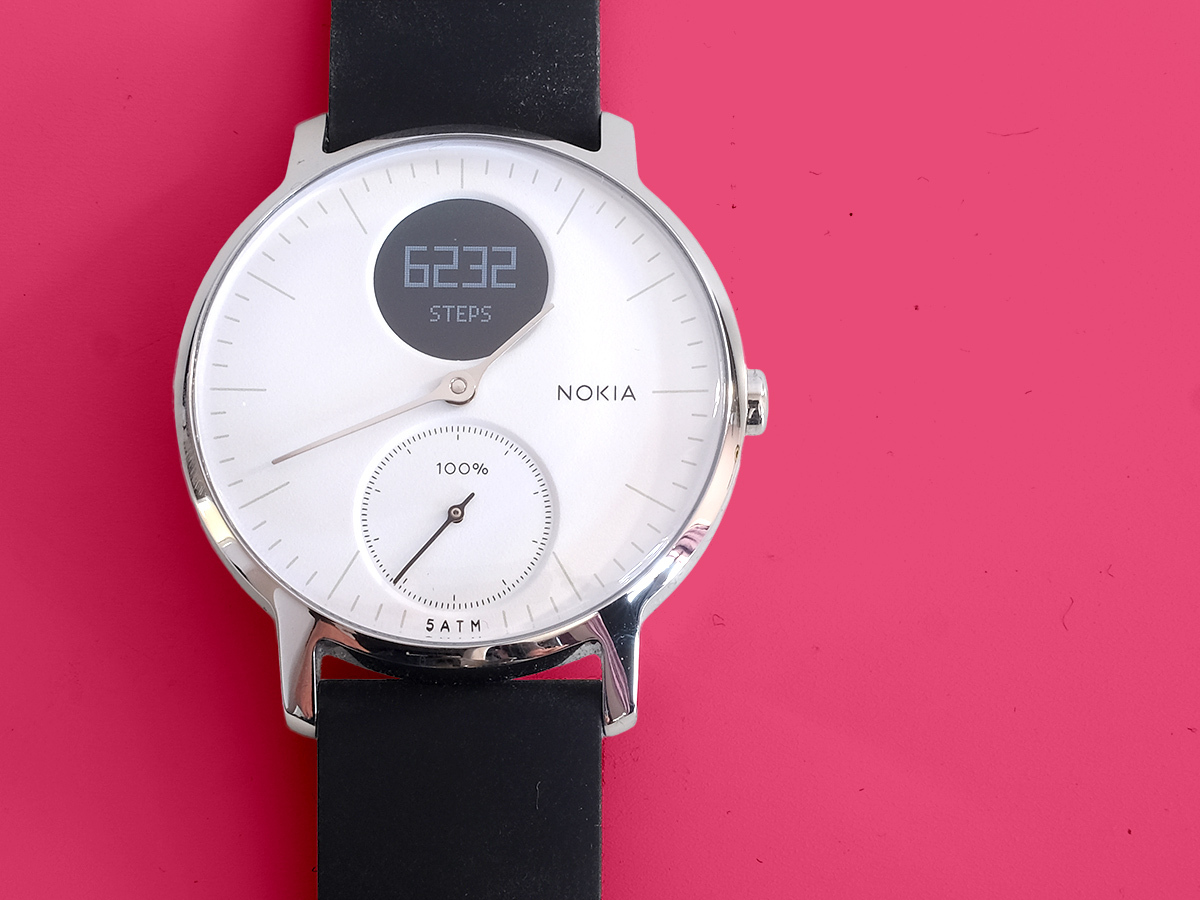 Until you start fiddling with the display, this watch also feels much like its non-smart, lower-IQ brothers.
The skinny watch arms operate just like those of a normal analogue watch, while the even skinnier dial at the bottom counts your steps for the day, based on your pre-set goal.
Press the crown and the display comes to life. It's a tiny little round OLED display, with little monochrome blueish-white pixels.
Further presses on the crown cycle through its 'home' screens. There's the time (for those who still struggle with reading an analogue watch), the date, your heart rate, daily steps, distance, alarm status and battery level.
Is this really just a very pretty fitness tracker? Sort of, but it can also deliver notifications.
Unlike the simpler Nokia watches, there's a vibrate motor that alerts you of SMSs, calls and calendar events, along with a prompt on the screen.
It's a great feature, but is also the one part of the Nokia Steel HR I wish was more advanced. Where are the notifications for WhatsApp and other apps? Even my retired parents don't send me SMSs anymore.
App and fitness: work in progress
The other warning notice is that you probably shouldn't buy a Nokia Steel HR if what you really want is a run tracker watch.
All of its distance data comes from the accelerometer step counter. This ain't a GPS watch, so its distance estimates are okay at best. There's no altimeter either, so you don't get a stair/ascent count.
And while the heart rate sensor does take readings through the day, without you asking for them manually, you will just see one registered every now and then in the Health Mate app.
It makes your daily heart rate graph look like a rollercoaster track design rather than the series of peaks amid a dull resting rate trough, which is probably closer to the truth.
HR accuracy is only fair, lacking the reliability of the Apple Watch Series 3 or Garmin Forerunner 935. The Health Mate app is also not quite at Fitbit level yet, but does seem to be getting better by the month.
There are now "programs", for example, with a few different modes for competitive types and pregnant women. One focused on weight loss is coming soon too: let's hope this is a goodie given it is much less of a niche feature than the pregnancy mode.
There's work to be done, but the app is already clean and clear, and can share data with other apps like Google Fit and MyFitnessPal. It will also log exercise automatically, siphoning off walks and runs just like a good low-key fitness tracker should.
With slightly better smarts and software the Nokia Steel HR would be a five-star watch. But it's already a beauty, a breeze to use and needs far less upkeep than most of the competition, including even your average fitness tracker.
Nokia Steel HR verdict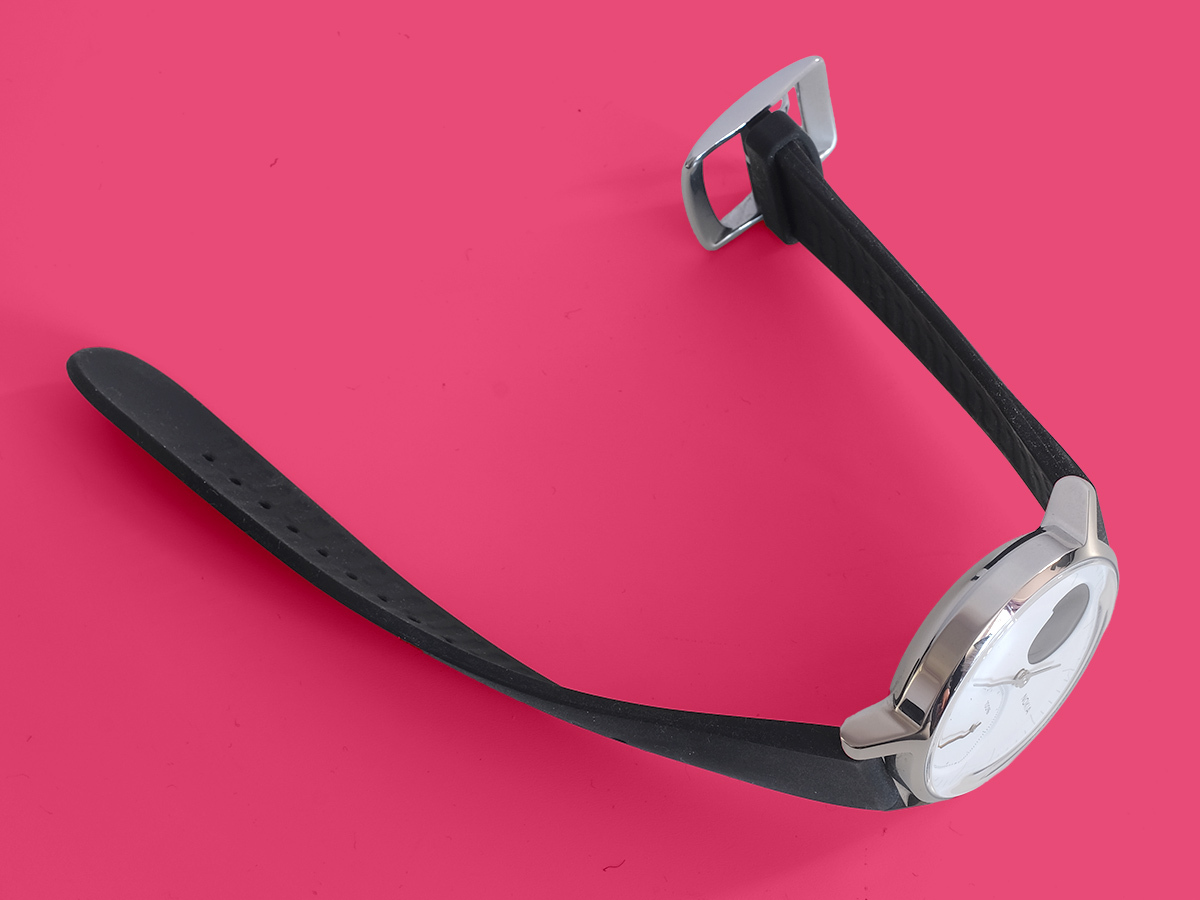 The Nokia Steel HR is a great watch for people who love the idea of a hybrid watch but hate that such watches do virtually nothing.
This one, well, it doesn't have apps or GPS, but does track your heart rate and deliver basic notifications.
As usual with these Nokia watches, though, the key appeals are truly pretty looks and Apple Watch-shaming battery life.
Stuff Says…
More than just a pretty face, the Steel HR is smarter than your average hybrid watch
Good Stuff
Great battery life
Attractive looks
Neat screen
Bad Stuff
Very basic notifications
Not perfect for fitness training