Olympus OM-D E-M1 Mark II review
Olympus' new flagship CSC is fast and furious
Since it launched the PEN E-P1 way back in 2009, Olympus has been a leading light of the compact system camera world.
Back then, CSCs were a whole new category of snapper, still scorned by many DSLR-wielding "serious" photographers who saw them as inevitably inferior to larger "real" cameras.

And eight years on, here we are: while DSLRs may still be the category of choice for those who make a living from photography, the critics' and consumers' consensus is that CSCs are "serious" cameras too. And the Olympus OM-D E-M1 II – like the Fujifilm X-T2 or Sony A7R before it – is living proof.
Design and build quality: made for the great outdoors
Let's start with the exterior. The E-M1 II is a tank of a camera, with a tough magnesium alloy body that's fully weatherproofed. During my time with it I was hit by the splash of a rogue ocean wave and drenched by a rainstorm; this camera did not care one bit.
Sure, it's a heavy beast by CSC standards, tipping the scales at almost 600g before you've even attached a lens. But it's still lighter than any flagship DSLR, and not so hefty that you won't be able to carry it around all day. The "mini DSLR" shape, meanwhile, means there's a large, rubberised grip to wrap your right hand around, making the E-M1 II easy to hold steadily and firmly.
When composing your shots, you get a choice between a large, detailed electronic viewfinder and a flip-out screen that can be twisted all the way around the side to face fully forward (handy for selfies), or to face inwards when storing the camera, protecting the display surface. The 3in screen features touch controls too, so you can tap it with your finger to set a focus point and take a shot.
Design and build: too much control
There's no pop-up flash, but the box includes a small external one that can be fitted onto the hot shoe. It's not as bright or powerful as a full-size external flash, but it'll come in useful in a pinch when shooting subjects that are indoors or heavily backlit.
The DSLR-like design extends to the control layout, a bevy of buttons and dials (two of which are fully customisable) that allow you to quickly shift settings for full creative control. Once you've got it these buttons set up to your satisfaction, you shouldn't need to fiddle around in the camera's on-screen menus too often – which is a good thing, because they're a huge labyrinthine system that I found more than a little confusing. Sometimes, Olympus, less is more.
Features and specs: speed demon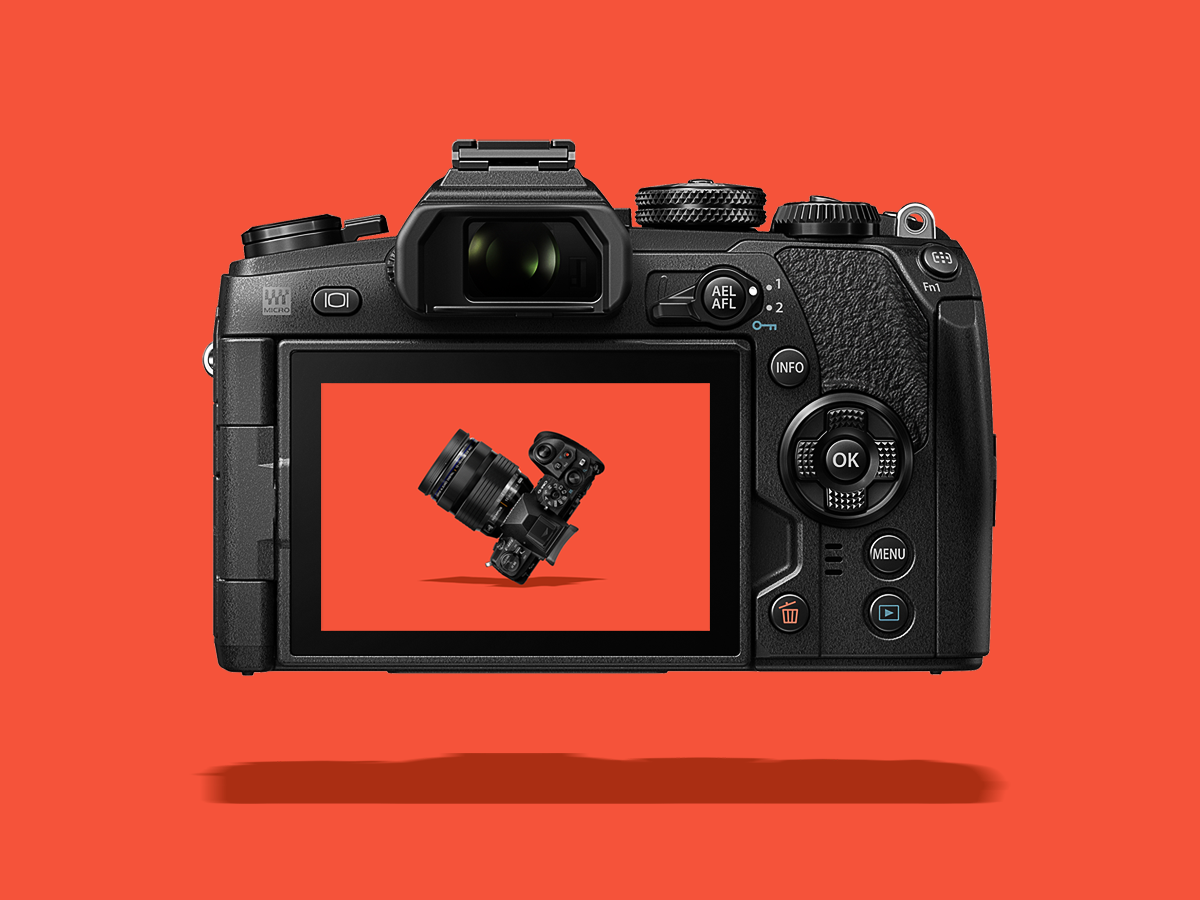 The E-M1 II replaces the original E-M1 released in 2013; there are several key changes and additions to the spec and feature line-up, and arguably the most eye-catching of all is the injection of pure speed. With two quad-core processors inside, the E-M1 II is capable of burst shooting at an incredible 60fps, or 18fps with continuous autofocus. The original could only manage 11fps, and that without autofocus, so you can see it's a major bump in raw power.
There's also Pro Capture mode, which buffers full resolution shots while you're half-pressing the shutter button. When you press it down fully, it'll retain some of the buffered shots, so that you can effectively capture something after it's happened. It's a brilliant feature for capturing those brief, unpredictable moments you might otherwise have missed.
The hybrid autofocus system has also undergone an overhaul, now sporting 121 focus points (an increase from 81). It's fast and accurate, even in low light, which jives nicely with the camera's high speed shooting skills. Should you want to shoot tricky, fast moving subjects, the E-M1 II is a tool fit for the job.
Photo quality: Thrives in good lighting
If the E-M1 II has an Achilles' heel, it's the fact that it's tied to the Micro Four Thirds system. On the one hand, that means there are more directly compatible lenses than on other CSC mount systems (see boxout below), but the Micro Four Thirds sensor is also physically smaller than the APS-C and full frame sensors used by most CSCs.
In good lighting conditions, that's not really a problem, but when the sun dips below the horizon or you head indoors to do some shooting, the small size of the sensor's pixels means that it needs to use longer exposures than many rivals. One way to get around this is to up the sensitivity, but pushing the E-M1 II to higher ISOs quickly results in grainy noise entering your photos, lessening sharpness, detail and contrast. 

The E-M1 II, like its predecessor, does have 5-axis image stabilisation (in fact, it's been slightly improved here), which means you can take longer exposures without your hands' unsteadiness causing too much movement. But this only really works if your subject stays still.

For a camera this expensive, I'd expect low light performance to be better. Otherwise, it's a solid performer, capturing fine detail and replicating colour well.
Lens is more
The OM-D E-M1 II uses the Micro Four Thirds lens mount system that Olympus co-developed with Panasonic. That means you can use lenses made by both companies, as well as third parties like Sigma, Tamron and Samyang – and that's before you've started thinking about adapters that let you attach other companies' glass. In short, there's no shortage of amazing lenses (both affordable and premium) to use with this camera.
Video quality: 4K riches
Another upgrade from the original E-M1 is 4K video recording. You can capture 4K footage at two resolutions: the "normal" 3840 x 2160 UHD arrangement, and the wider 4096 x 2160 Cinema 4K format. Footage looks fantastically rich and detailed, and there's a choice between 30fps and 24fps.
If you dial the resolution down to 1080p, you can increase the frame rate to a much smoother 50 or 60fps, while still retaining a decent level of detail. There's also a wide range of tweakable video settings, allowing you a welcome measure of control over how your footage turns out.
Olympus OM-D E-M1 Mark II verdict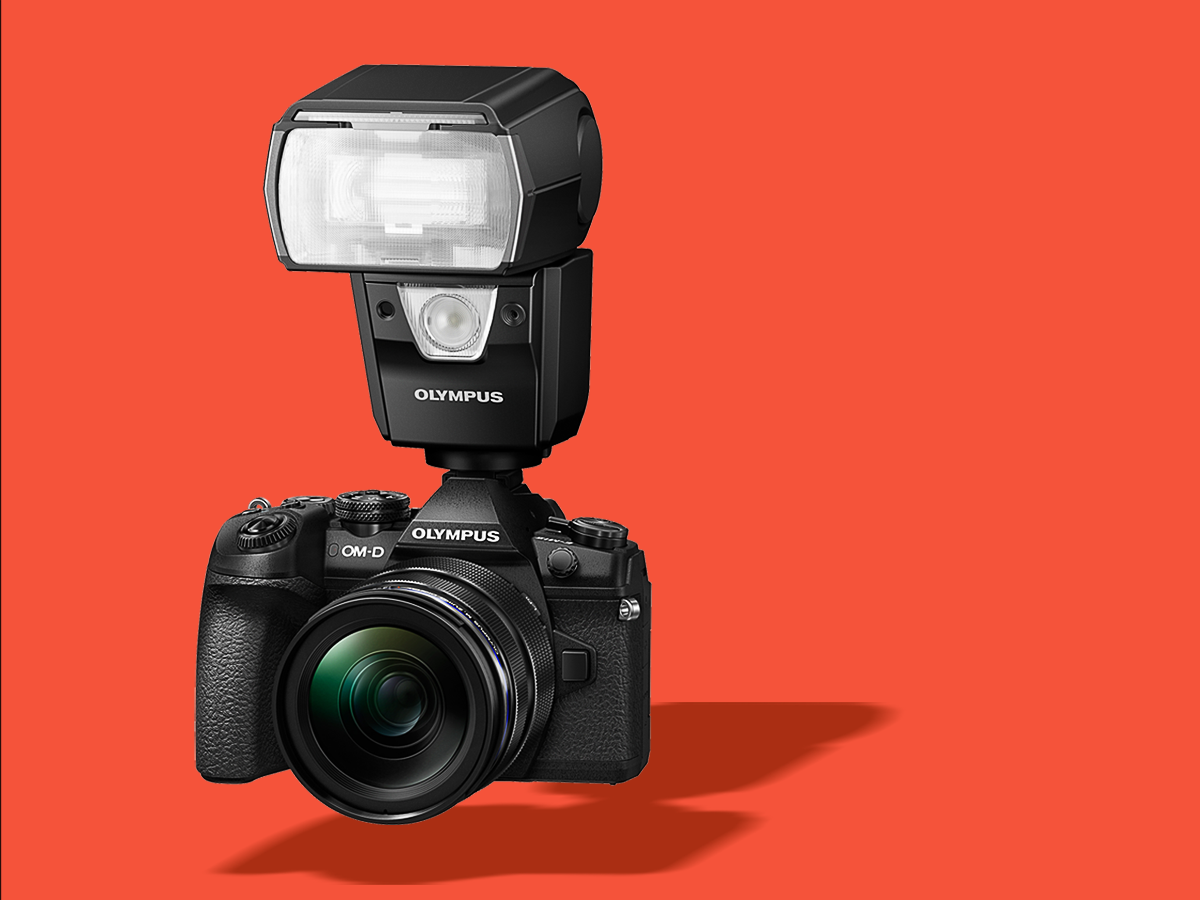 There's no getting around the fact that the OM-D E-M1 Mark II is expensive. Yes, it's Olympus' flagship CSC and built like a tank but the £1,850 you'll pay for just the body could get you a Fujifilm X-T2 (also weatherproof, also offering 4K recording) and a great lens – and the X-T2 is a better low light performer with a larger sensor.
The one thing Olympus offers that no other CSC out there can match is its speed. With Pro Capture and 60fps bursts married to laser-accurate autofocus, this is the perfect mirrorless camera for anybody who wants to shoot sport or wildlife. It's a pretty decent at everything else too, but you might want to wait until that price drops a little before reaching for your wallet.
Buy the Olympus OM-D E-M1 Mark II here from Wex Photographic
Stuff Says…
The perfect system camera for shooting sport and wildlife, albeit at the cost of a luxury safari
Good Stuff
High speed capture
Tough and weatherproof
Fast, accurate autofocus
4K video capture
Bad Stuff
Small sensor
Painful price tag
Labyrinthine menu system