Olympus OM-D E-M5 Mark III review
Olympus' mid-range marvel has been a long time coming, but we're glad it's finally here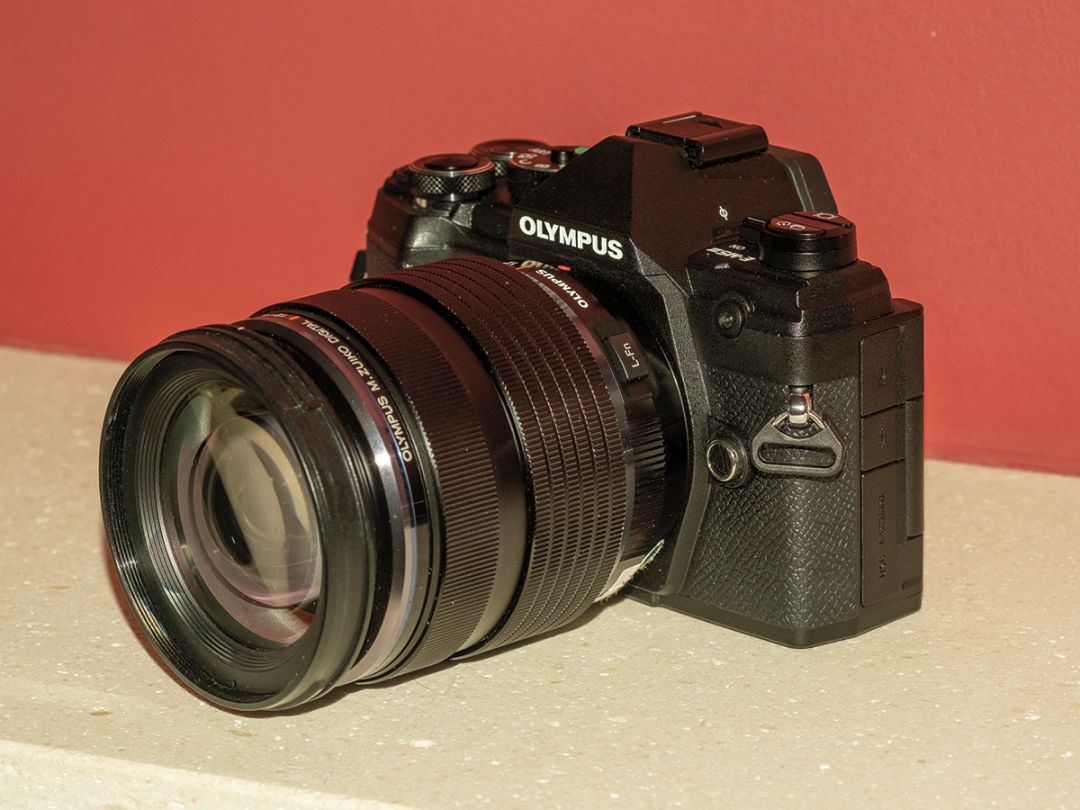 Five years is a long time in the camera world.
Since the Olympus OM-D E-M5 Mark II launched in early 2015, Sony has given us five A7 cameras, Fujifilm has wowed with first the X-T2 and then the X-T3, Canon has taken the sensor wars to new heights and Panasonic has mastered the art of 4K video. In short, things have moved on a tad – leaving the poor old E-M5 looking like the last slice of bread in a loaf that really should have been thrown away a week ago.
Fortunately, just when we thought Olympus had forgotten its mid-range marvel entirely, here's the new Mark III model ready to remind us all why we fell in love with it so long ago.
And fall in love with it you will, because the Olympus O-MD E-M5 Mark III is a cracking little Micro Four Thirds camera that packs a lot of tech into a tiny body and serves up images as good as the best of them.
Welcome back, E-M5 – we've missed you.
DESIGN AND BUILD: TOY STORY
One of the benefits of the Micro Four Thirds sensor is that it allows for smaller camera bodies and lenses than APS-C or full frame. This is immediately apparent with the O-MD E-M5 III, which is so dinky it almost resembles a toy camera – well, until you take photos with it.
It's easily small enough to fit in a jacket pocket without a lens on, or to nestle inside a small bag with one on. The lenses are also teeny-tiny little things – and in fact it's here that MFT really wins over APS-C and full frame. Compared to the Fujifilm X-T3, which I own and use regularly, it's only slightly smaller in body size but with the lenses there's no comparison. My test sample came with Olympus' standard pro zoom, a 12-40mm affair which has roughly the same focal range as my Fuji 16-55mm – but the Olympus lens is way smaller and more manageable.
Both the body and lenses are incredibly light, too, so you won't need to worry about having aching shoulders after a long shooting session. The flipside to that is that Olympus has kept the weight down by giving the E-M5 III a mainly polycarbonate body, as opposed to using lots of metal, and it definitely doesn't feel as premium as some rivals. That's not helped by the use of a rather tacky-looking faux-leather material. Materials aside, the E-M5 III is an attractive camera which wears its retro style with an easy familiarity. And more importantly, it remains fully weatherproof: it's protected against dust and splashes of water and can withstand -10℃ temperatures.
Surprisingly for such a small camera, the OM-D E-M5 III is really easy to handle, thanks to a plethora of well-placed manual controls. On the top you get three main dials – a nice big mode selector with a locking button plus two customisable dials for shutter speed, aperture, exposure compensation or other settings. One neat touch is that there's a little switch which lets you toggle between two modes for these latter two dials, meaning you can easily switch between setups in a second.
In fact there are loads of well-thought-out touches here. On the left of the top plate, for instance, there's a button which manages to combine drive settings with the on/off switch and live view, but without being in any way confusing.
I wish the same could be said for Olympus' menu system, which is fiddly and overcomplicated and about as much fun as a day out with Jacob Rees-Mogg. With so many manual controls you shouldn't have to use it too much, but when you do you'll likely spend several minutes hunting around for the option you need. Fortunately, the excellent Super Control Panel makes things a lot simpler, giving you the most commonly used functions with just a tap of the 'OK' button in the centre of the four-way controller.
The rear LCD is a standard-these-days 1.04k-dot touchscreen affair. Sensibly, touch control is disabled in the main menus but works with the SCP, and it can also be used to swipe through images you've taken or, of course, to set autofocus and shoot. I'm pleased to report that it's a fully articulating display, so you can flip it right around in 180-degrees to take a selfie or fold it flat against the body to keep the screen safe when you're travelling.
The electronic viewfinder is a bit of a mixed bag. On the plus side, it's an OLED panel – and therefore clear and bright. The resolution is merely adequate though, at 2360k dots, and it's also a bit small. Coupled with the rather flat eye cup, it can be difficult to properly immerse yourself in shooting through it. Others in this price bracket definitely beat it on this front.
FEATURES: THE INCREDIBLES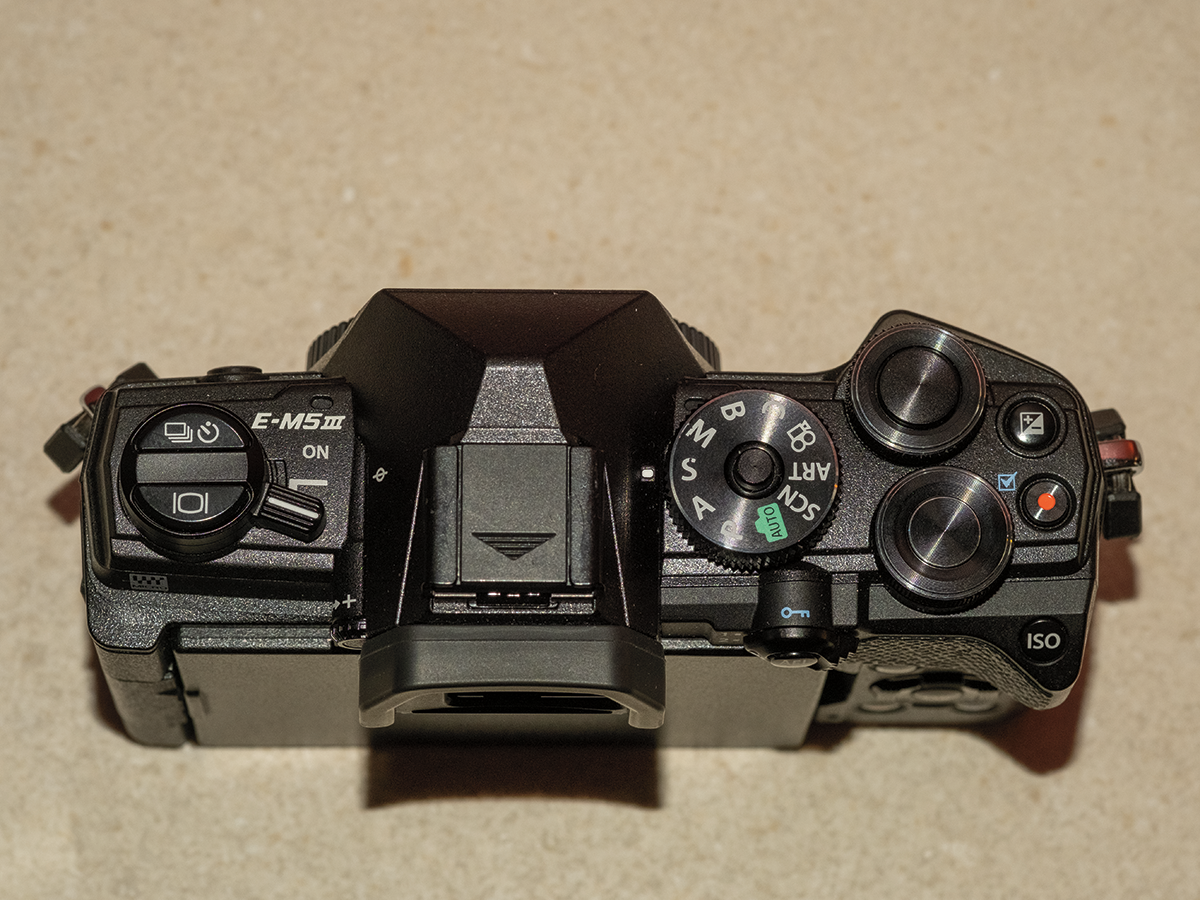 Bearing in mind how small the E-M5 III is, the amount of tech stuffed inside it is quite astonishing. For starters, it has one of the most effective in-body image stabilisation systems we've used, giving you 5.5 stops of stabilisation or 6.5 with specific lenses. How they fit it in a camera this size is a mystery, but I'm not complaining.
The upshot is that you can shoot handheld down to ¼ second or even slower with good results, and in murky conditions that can be a real bonus.
That's far from the E-M5 III's only trick, though. The autofocus system has been extensively upgraded from that on the Mark II and is now a 121-point all-cross-type phase-detection affair that covers most of the sensor area. There's also fast burst shooting of 10fps in standard mode and up to 30fps in the Pro Capture mode, which uses the electronic shutter.
Pro Capture also has another trick up its sleeve, in that it takes photos before you actually start shooting. This is a trick we've seen elsewhere – it works by buffering images as soon as you half-press the shutter then, when you hold down fully, it writes the last 14 of them to memory. The result is that if you're waiting for something exciting to happen – for a baby to smile or whatever – you can be sure that you'll capture it even if you're a little slow to react.
Olympus' spooky Live Composite and Live Bulb modes, which have been around since the first E-M5 back in 2012, also return here. These let you capture long exposures while watching the image slowly build on the screen in real-time. They're perfect for fireworks, light trails and the like.
Another Olympus regular that makes an appearance is the High Res Shot mode, which takes eight photos with a half-pixel shift between each one then stacks them together for a super-high-res 50MP final image. Obviously you'll need a tripod for this one.
Battery life is so-so – Olympus reckons it's good for 310 shots or an hour of video recording, but you'll certainly want a second one if you're out for a day. On the plus side, you can charge it while it's in the camera via USB, meaning it's easy to give it a little extra juice on the go.
There's no built-in flash, but the OM-D E-M5 III does come with an external one that does a great job in most situations. It's weather-sealed and can flip and rotate, too, making it far more flexible than most built-in efforts.
Finally, you get all of the connectivity options you'd expect these days, such as Bluetooth and Wi-Fi for transferring images and remote control via smartphone app.
IMAGE QUALITY AND VIDEO: A slug's life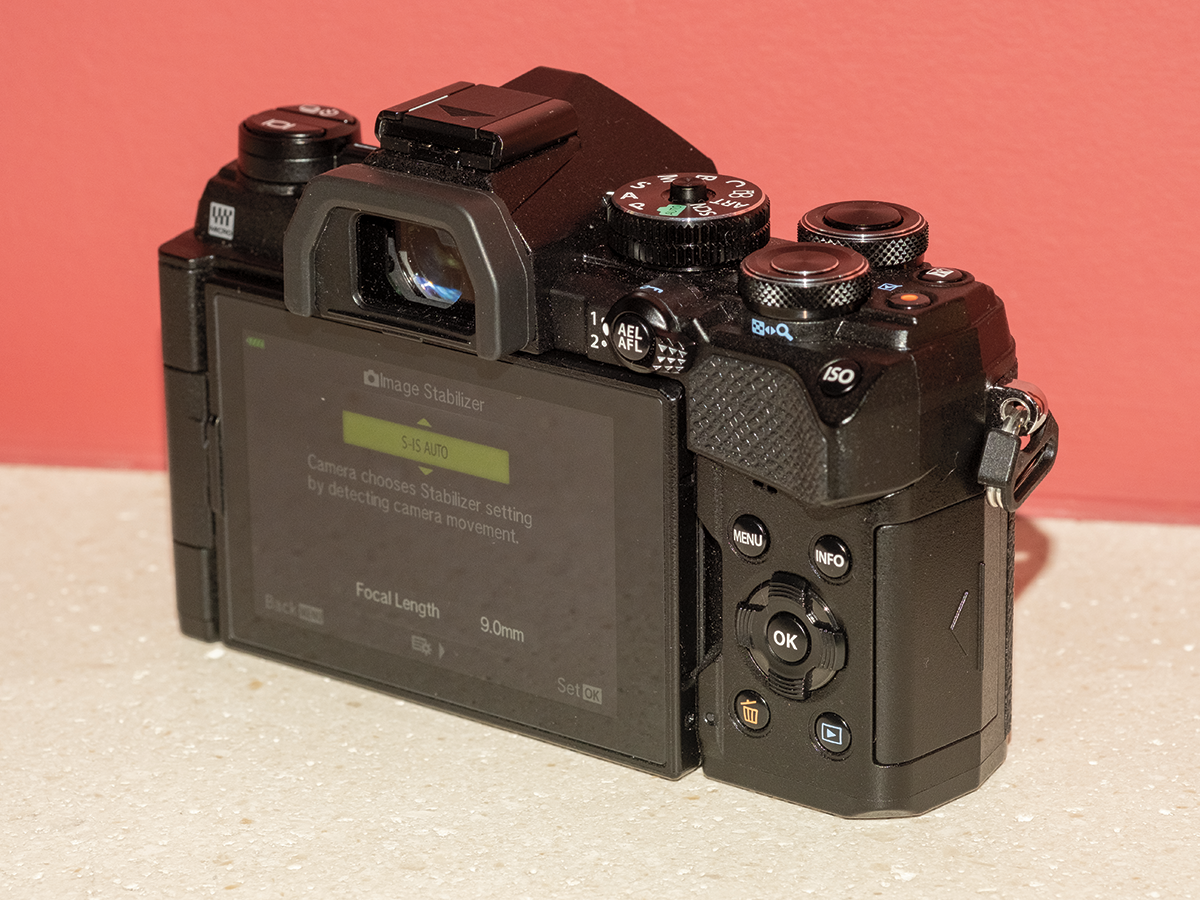 The days when Micro Four Thirds lagged behind bigger sensors are no more, and for the most part the EM-5 easily keeps pace with its rivals. It's certainly capable of taking fantastic images in the right conditions – which admittedly I didn't see much of, testing it as I was in the December gloom.
The E-M5 Mark III inherits the 20.4MP sensor and TruePic VIII processor-and-sensor-combo that is also found in Olympus' top-of-the-range E-M1X and E-M1 II, and it shows. Both JPEGs and RAW files are impressively sharp and colourful, with bags of detail and the camera generally does a great job of managing exposure and white balance. Noise is traditionally where MFT suffers compared to bigger sensors, but here it's well controlled. Up to ISO800 there's generally no noise at all, and you can shoot at ISO3200 or 6400 with perfectly usable results; the settings beyond that are best used only in emergencies. It's not going to outperform a full-frame camera, or even an APS-C snapper such as the similarly priced Fujifilm X-T30, but the difference isn't so great that it's a major factor here.
I was also impressed by Olympus' Art Filters: there are 16 of these, ranging from Grainy Film to Bleach Bypass and Instant Film and some of them are actually good rather than gimmicky.
In fact the only criticism I have of the E-M5 III when it comes to shooting is that it struggled slightly to keep up with fast action. That's surprising, given the spec sheet, but for whatever reason, it missed focus a few too many times when tracking subjects. Again, it wasn't terrible on this front, but if you specifically want a camera for shooting action then look elsewhere. That said, it's only really when tracking that you'll notice any issues – when locking on to static subjects the E-M5 III is a speedy and accurate performer.
As you might expect, the E-M5's video capabilities have been massively improved over the Mark II and you now get proper 4K shooting in true C4K resolution at 24fps or in UHD at 30fps.
Autofocus and stabilisation work across all the video modes, which makes for incredibly smooth footage even when you're walking around and there are semi-pro features such as a special 'flat' mode for colour-grading in post-process and a microphone socket.
As with autofocus, it's not quite a class-leading camera on the video front – there's no microphone port and no Log profiles, for instance – but if you're primarily a stills snapper who also wants excellent video options, you'll be well covered here. Footage is generally excellent, with plenty of detail, and the IS makes a massive difference if, like me, you're not the steadiest of shooters. Or if you've had one too many pints.
OLYMPUS OM-D E-M5 MARK III: VERDICT
The OM-D E-M5 III is the classic all-rounder: it excels across the board without ever quite being top dog at anything.
It doesn't quite beat the best for image quality, for instance, but it's not far behind, thanks to the combination of the latest Micro Four Thirds sensor and its superb in-body image stabilisation. Video is generally very good, autofocus is excellent in most situations and it has plenty of neat little tricks that you'll actually use.
Despite its small stature, it's also a really nice camera to shoot with – well laid out, nice in the hand and easy to use. Well, so long as you don't have to delve into the menus. If you're already invested in MFT as a system then the E-M5 Mark III would make a lovely upgrade. If you're not, then there are probably slightly better cameras out there for around the same price – but there's not much in it either way.
While not exactly cheap at just over £1000 body-only, you're getting a lot for your money here – and all crammed into an impressively compact package. So, if you're looking for a small system camera that doesn't skimp on the smarts, the OM-D E-M5 III is a fine choice.
Stuff Says…
The Olympus OM-D E-M5 Mark III is an excellent all-rounder that crams a load of smart skills into a tiny package
Good Stuff
Brilliant in-body stabilisation
Compact size
Excellent stills performance
Very good 4K video
Bad Stuff
Plasticky feel
Average battery life
Slightly under-par continuous autofocus