Olympus TG-5 review
Rough, rugged and ready to shoot 4K video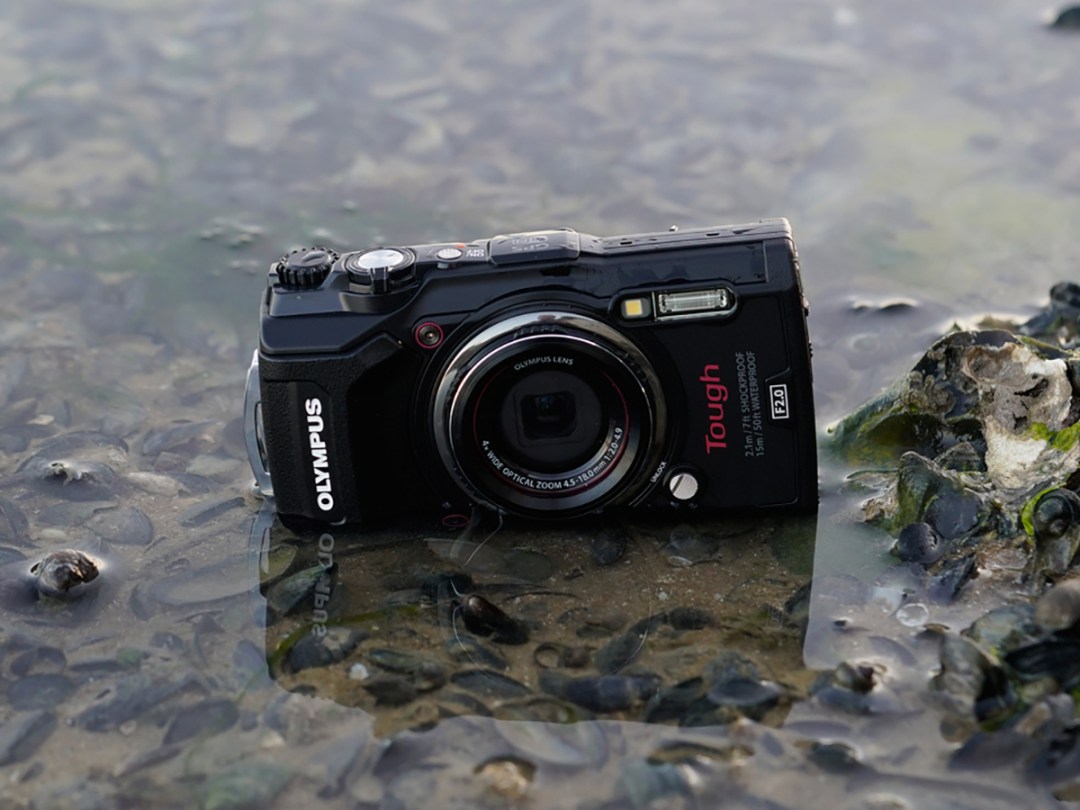 Olympus' Tough cams have long pitched themselves as the "premium" rugged compact option. And that continues with the latest TG-5 model, which costs a pretty penny.
The £400 price tag might seem a bit steep for a point-and-shoot, even one as hardy as this. But there's no doubt that the TG-5 comes with a lot more stuff than most of its competitors: built-in GPS and compass, 4K and slo-mo video recording, and RAW still photography.
How useful that extra stuff is depends on how much variety you want in your adventure holiday snaps…
Build and design: a real tough guy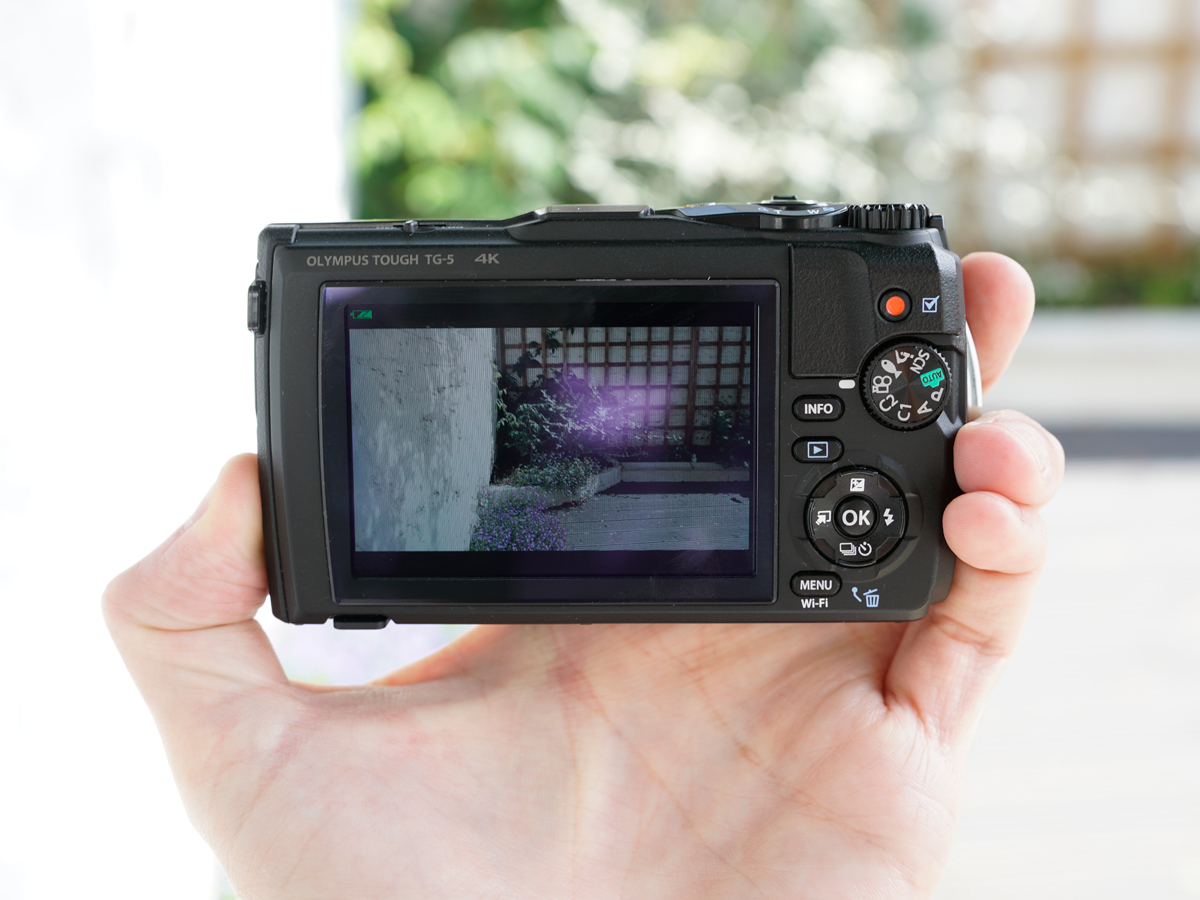 There's no doubt about it: this Tough lives up to its name. Waterproof to 15m, freeze-proof to -10 degrees C, crushproof to 100kg and able to shrug off drops of up to 2.1m, it's a hard snapper to break.
It's also been designed to cope better with sudden shifts in temperature than most, with a double-layer of glass over the lens preventing it from fogging up when you move from the cold outdoors to a warm interior.
While it's clearly a rugged camera, it also looks nicely understated, particularly in the black finish of our review sample. If you're not a fan of the frequent fluorescent colours and OTT G-Shock-esque chunkiness of many rugged cameras, it offers a toned-down alternative.
Olympus makes a huge range of accessories for the TG-5, including a macro ring light and fisheye lens add-on. We haven't tested these, but they promise to extend the shooting skills beyond the base offering.
Image quality: ready for its close-ups
The TG-5's lens has an aperture of f/2.0 at its widest zoom, and the camera's 12MP JPEGs are detailed and punchy in both good and poor lighting conditions. As you can see from our test shot, underwater performance isn't at all bad either.
There's some softening towards the edges of the frame, but in the centre the seaweed is sharp and crisply detailed. Macro photography is often overlooked on compacts, but Olympus has put a lot of work into the TG-5's up close shooting skills, making it easy to capture beautiful, crisply focussed shots of flowers and the like.
The camera comes with big video appeal too, with both 4K and slo-mo video covered. 4K clips are finely detailed, as long as the lighting is on point, but I actually enjoyed using the 120fps (1080p) and 240fps (720p) high-speed shooting modes more, which capture smooth slow motion far better than most phones (and with optical zoom too).
Olympus Tough TG-5: verdict
The TG-5 feels and performs like a premium rugged compact, delivering high quality stills and videos as well as the nigh-on unbreakable build quality of an adventurer's tool.
While the price is fairly high in comparison to rivals like the £150 Fujifilm XP120, the TG-5's talents go above and beyond the basics – look no further than the slo-mo, 4K video capabilities and the gorgeous macro mode.
If those are important to you, it might just be the perfect photographic sidekick for your extreme holiday.
Tech specs
| | |
| --- | --- |
| Sensor | 12MP CMOS |
| Optical zoom | 4x |
| Max. aperture | f/2.0 to f/4.9 |
| Video modes | 2160p/30fps, 1080p/120fps, 720p/240fps, 360p/480fps |
| Connectivity | USB 2.0, micro HDMI, Wi-Fi, GPS |
| Dimensions/weight | 113 x 66 x 31.9mm/250g |
Stuff Says…
Pricey, but outdoorsy types will appreciate the TG-5's versatile skill set
Good Stuff
Great image quality
4K video recording
Expandable design
Bad Stuff
Expensive compared to rivals
Limited zoom reach