OnePlus 6T McLaren Edition review
It's a OnePlus 6T in the fast lane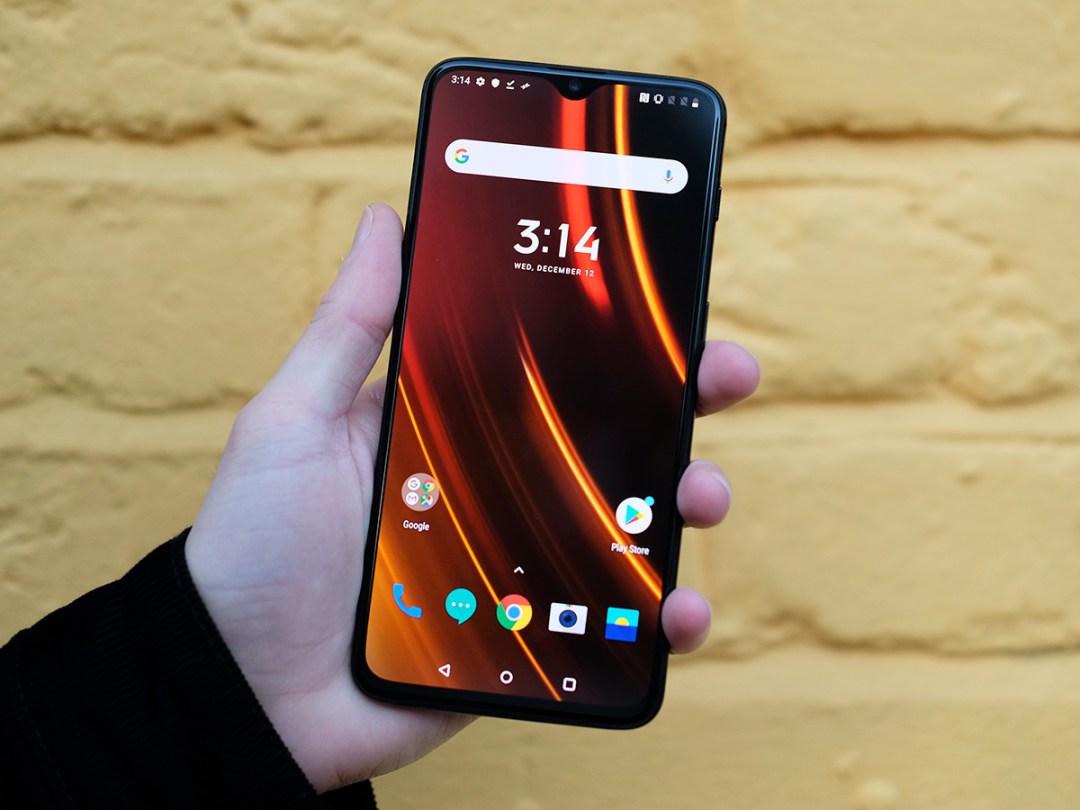 Usually when a brand comes up with a slogan it's a bit vacuous.
'Life's good' – is it? Maybe sometimes. 'Think different' – but it looks a bit like the last one. 'Advancement through technology' – well we were hoping it wouldn't be advancement through oology.
OnePlus has been hammering home 'Never Settle' since its humble beginnings in 2013 when it was comprised of a six person team, and the company is honoring this mantra when the OnePlus 6T is still box fresh, even in smartphone terms, announced only a couple of months ago.
We've seen car-branded smartphones from Oppo and Huawei partnering with Porsche and Lamborghini. And usually, we can expect a re-skin and a huge price hike.
The 6T McLaren Edition is almost a carbon copy of the 6T, aside from a sprinkle of design tweaks and the inclusion of fast charging through 'Warp Charge 30′ technology, plus a colossal 10 GB of RAM.
Design: Papaya spice
There's no ground-breaking design changes to the OnePlus 6T. And that's no bad thing because the curved Gorilla Glass back, flat glass front (with tiny notch) was just the ticket.
Under the glass back though, there's a lovely, and very subtle pattern reminiscent of the carbon fibre used by McLaren. A McLaren logo sits pride of place at the back and has a lovely faint shine as the light hits it.
There's also a subtle orange tint around the bottom edges of the phone which fades and narrows as it stretches to the top of the phone.
In the box, there's also a McLaren logo made from F1AA grade carbon fibre cast in perspex. And the phone itself is nestled inside a book documenting McLaren and OnePlus' history, or rather, a few sentences and then a smattering of standalone quotes about innovation, and speed, and of course – performance.
In the wonderfully orange box there's a USB-C charging unit with a lovely bright tangerine woven cord and the plug is larger than the OnePlus 6T's – housing that new charging technology pressumably. There's no headphone jack of course, so there's a 3.5mm adapter too in McLaren orange too.
Screen: Same deal
We loved the 6.42in Super AMOLED screen on the OnePlus 6T and this is exactly the same, so feels familiar.
Contrast is excellent, and you have a choice of sRGB or DCI-P3 colour modes as well as the unrestrained oversaturated default one. Having the option of a more natural look is great, especially for those who aren't fans of the saturated look.
Ambient display was a very welcome update we saw in the OnePlus 6T. This shows you the time, battery level and a few recent notification icons whenever you move the OnePlus 6T.
Just like the 6T, there's a little drop notch and there's an option in the setting to block it out if you prefer a more traditional look.
The blacked-out bits surrounding the notch are used to show notification icons and there's more free space here for them than in almost every other notched phone too. The in-display finger scanner is superb and one of the speediest ones we've come across. As you potion your finger o nthe sensor, an animation of multi-coloured sqiggly rings expand from the centre and it's quite electic – the kind of extravagance that fans of extreme speed will appeciate.
Software and performance: all the way to 10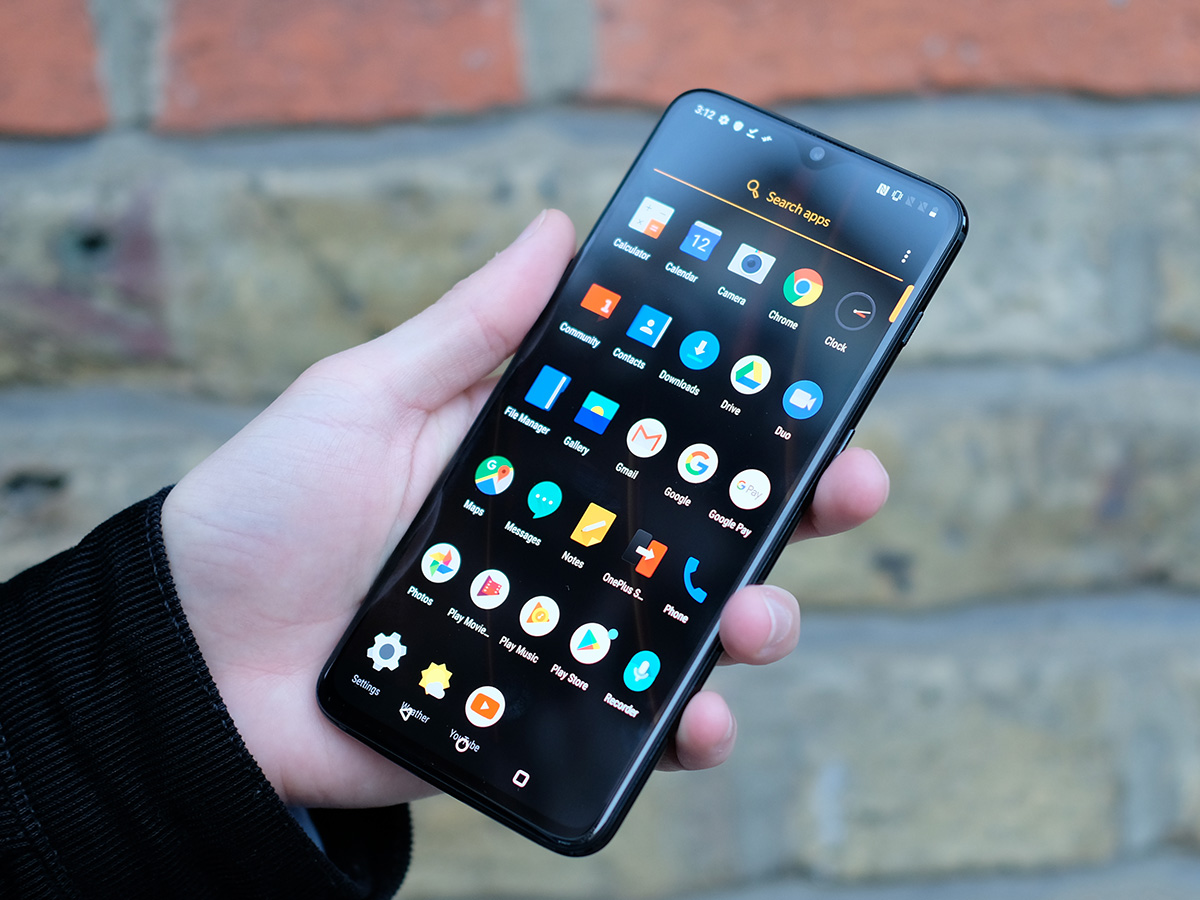 The OnePlus 6T McLaren Edition runs Android 9.0 and has a new version of OnePlus's ColorOS interface. Following on from the McLaren design principles on the exterior of the phone, there's also a black and orange theme on text and icons.
Fundamental parts of this UI are pretty clean-looking. There's an added homescreen that's just a scroll of widgets too. Hidden away in the settings are: shortcut gestures, a game mode that tweaks the phone's behavior when you play and a handful of other extras are there for the enthusiasts.
This phone runs, unsurprisingly, just like the OnePlus 6T. It has the Snapdragon 845 CPU and 10GB RAM, rather than 8GB as we saw with the 6T. We're not far off the arrival of the next generation of Qualcomm phone chipsets now, but at launch this is the fastest Snapdragon you can get for phones.
Whether there's a need for 10GB RAM is debatable, but it's impressive nonetheless and the OnePlus 6T is built for performance and hasn't let us down during our short testing period. Android runs smoothly, and there's now even more power to handle the trickiest games – even at "Epic" graphics settings.
Camera: steady over speed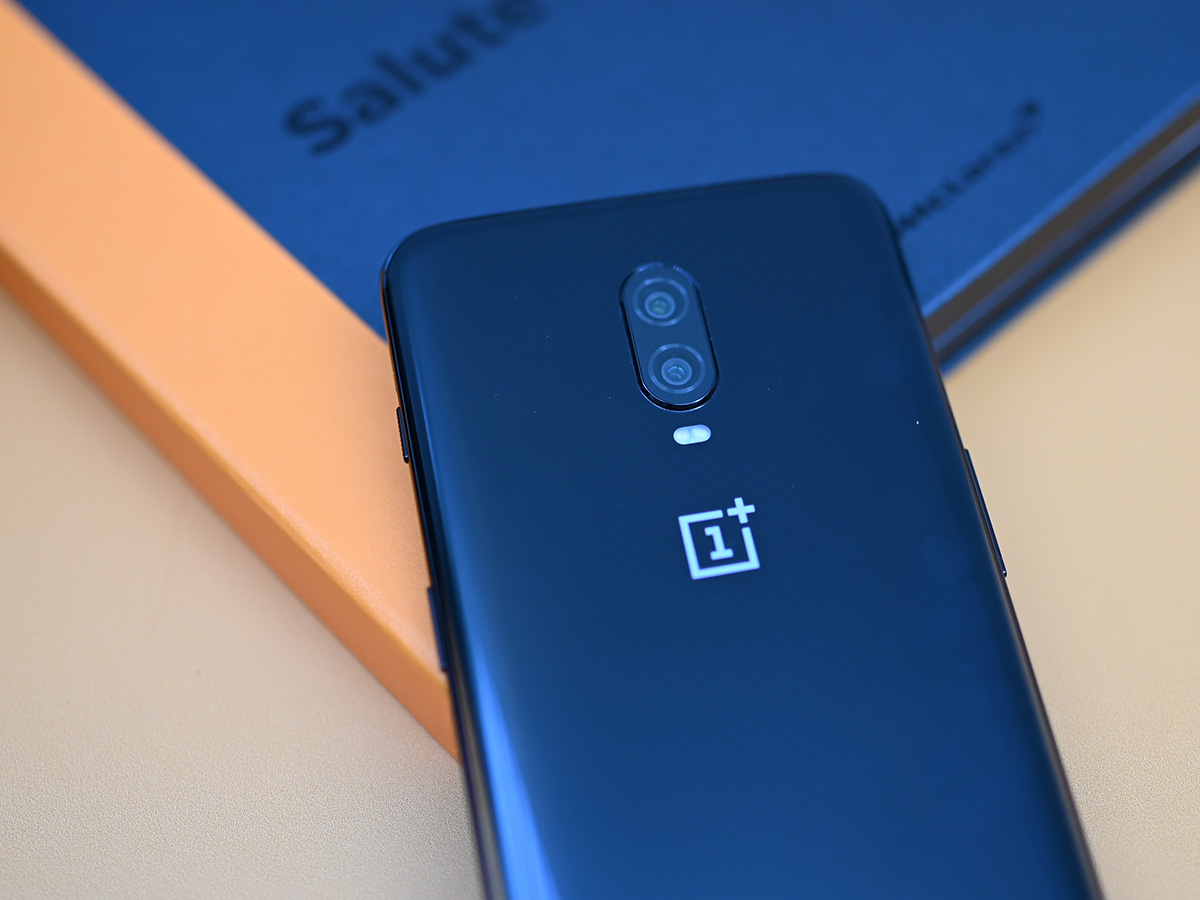 It comes as no surprise that the camera is the same as the OnePlus 6T: A 16-megapixel main sensor on the back is matched with a 20-megapixel secondary one.
The depth mode works reasonably well, to add a touch of DSLR-esque flair. OnePlus has even has a handheld ultra night mode which Huawei introduced in the P20 Pro. This is great for long exposures with no tripod – handy as we tend to not carry those around us all the time.
This special edition has the OnePlus 6T's new selfie sensor, with 20 megapixels up from 16. There's also the option to use background blur with the front camera, despite it being only a signle sensor and the results were good.
Shoot at up to 4K resolution, 60 frames per second, even 4K/60 makes use of the optical stabilisation to take the edge of the handshake wobble. You can also shoot slo-mo footage at 480fps (720p) or 240fps at Full HD.
Head to our OnePlus 6T review to read more about the camera and see sample images.
Battery life and fast charging: Race to the finish
Whilst we'd have to put this car-themed 6T through more rigorous testing to see if that extra 2GB RAM takes the edge, but there's no denying that speedy charging is genuinely better.
A day's power in 20 minutes sounds great doesn't it? 50% power in 20 minutes sounds less catchy, but that is the truth.
Despite this, it's the fastest charging we've seen on any smartphone and what's more important is that the battery doesn't seem to drain half as quickly as the iPhone XS or any other flagship smartphones.
In conclusion Warp Charge 30 is blisteringly fast and the phone doesn't overheat either during feeding time, meaning you can tap away and not have your productivity come to a hot-handed halt.
Whilst Dash charging was good with previous OnePlus models, this pushes it that extra bit further, which, is exactly what this collaboration is all about.
One Plus 6T McLaren Edition
The Oneplus 6T McLAren Edition is a beautiful phone for those who might want a bit of McLaren suave, but not wish to burn a gaping hole in their wallets, and for the McLaren dedicatees of course.
It's essentially the OnePlus 6T with a few deisgn alternations, faster charging and 10GM of RAM which seems a touch superfluous.
Regardless, it's our favorite car phone mash-up, and whether you want to pay the extra £150 really depends on whether you wish to spice up a OnePlus 6T with a touch of papaya tones and race-winning speedy charging.
Stuff Says…
Pay £150 extra for a OnePlus 6T with a touch of McLaren style, speedy charging and 10GB of RAM
Good Stuff
Speedy charging
Subtle branding
Bad Stuff
£150 more than standard 6T