OnePlus 8T review
Two weeks with the OnePlus 8T
Maybe coronavirus has compressed time but it only seems five minutes ago we were all excited about the OnePlus 8.
The OnePlus 8T follow-up is already here, and we've barely had time to scratch the old one. However, you then remember OnePlus now releases new phones every six months. This is a tweaked take on the existing favourite, not a huge generational shift.
For more proof, there isn't even a new Pro phone this time. The OnePlus 8 Pro lives on. So if you're looking for a late 2020 OnePlus fix, the OnePlus 8T is it.
Changes include a 120Hz screen, a thunderously pointless monochrome camera, a better macro camera and ultra-snappy charging that tears past the Samsung Galaxy Note 20 Ultra like a Maserati racing a clown on a unicycle.
Worth the upgrade from the OnePlus 8? Of course it's not. We're not fans of how quickly the 120Hz mode drains the battery or how a flat glass front makes the OnePlus 8T seem less fancy than its predecessor either. But it ain't bad at all.
Warp-speed charging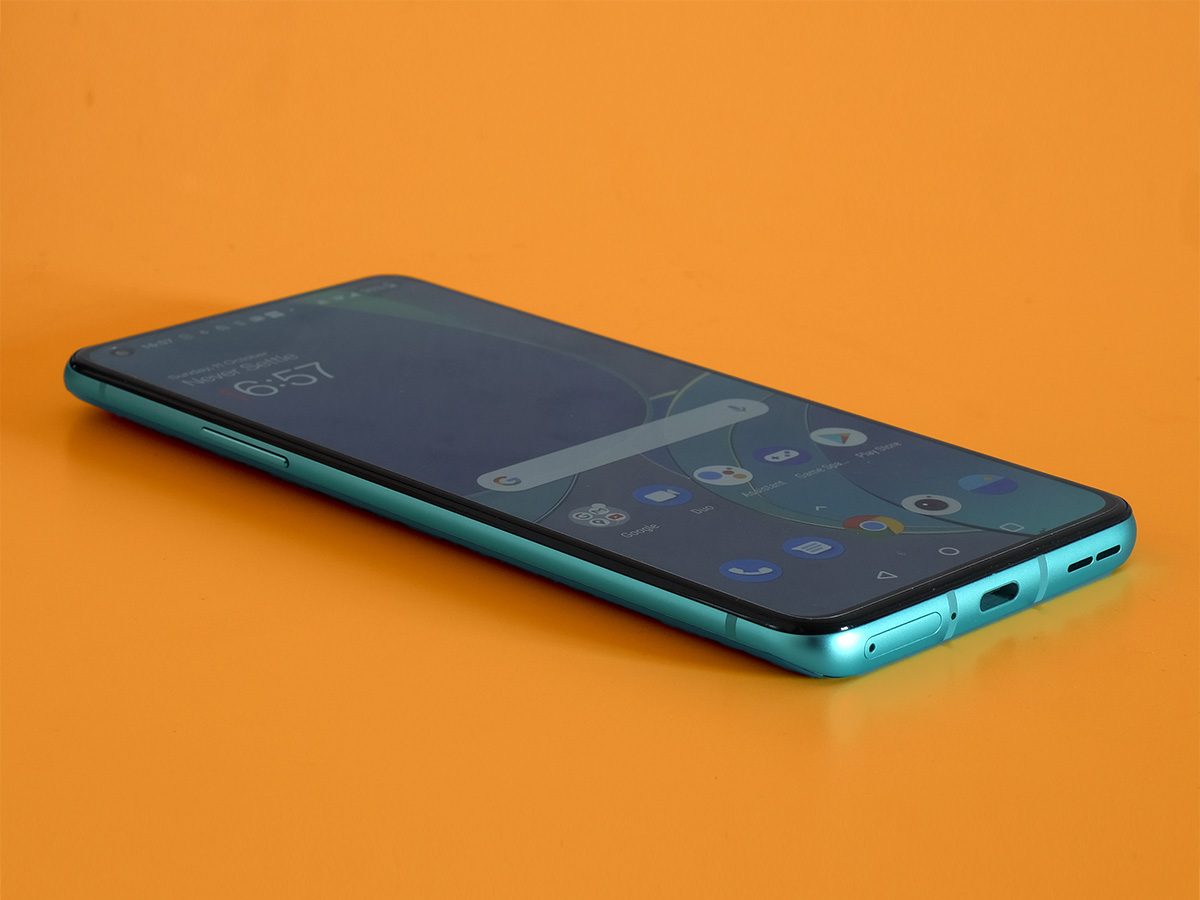 Let's start with one of the OnePlus 8T's highlights – like the insane battery charging speed. OnePlus has worked hard on quick charge tech for years, and the OnePlus 8T gets a bump to 65W Warp charging, from 35W.
Sound pretty dull, right? However, it means the OnePlus 8T charges far faster than almost anything else at the price, as well as all iPhones and Samsung flagships. It gets from flat to 93% in just 30 minutes. And a quick top-up while you have a shower provides a massive boost. Phone and charger don't even get particularly hot while doing so.
The OnePlus 8T needs it, because its battery life is, at best, nothing special. It has a 4500mAh battery. Switching from a Poco X3 NFC, a much cheaper phone with a larger battery, the difference was obvious.
One of the phone's most important features, a 120Hz refresh rate, makes the situation significantly worse. On an ordinary day at 60Hz refresh, without too much use outdoors that makes the display brightness go into overdrive, we had around 30% left by 11pm. That is perfectly sound. However, every day we switched 120Hz on we needed to give the OnePlus 8T an afternoon top up. The battery is out of whack with the 120Hz screen.
Display: Hertz that hurt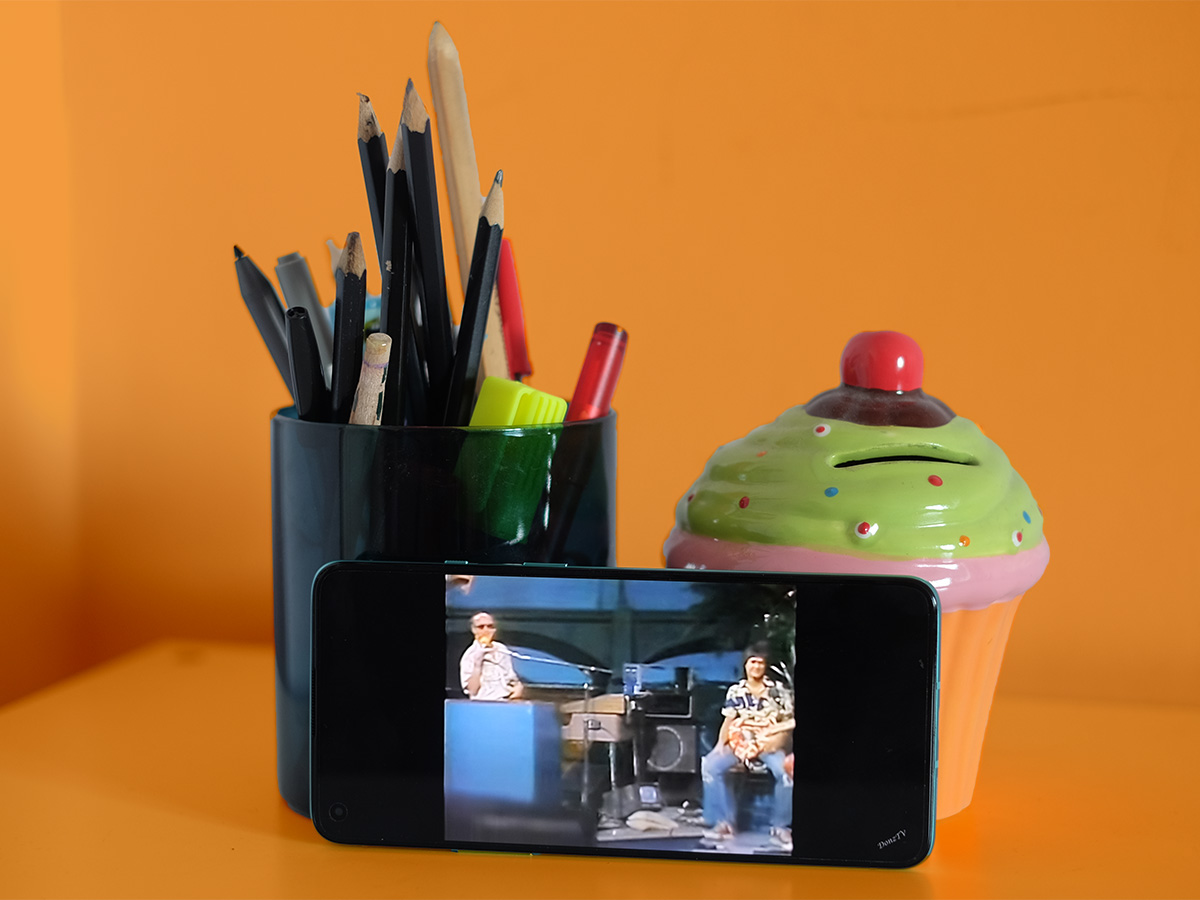 You should consider downgrading the phone to 60Hz on out-and-about days. That's a shame, because the OnePlus 8T has an uncanny smoothness when set to 120Hz.
The phone uses smart refresh rate handling to switch down when a higher rate isn't needed. But you'll see 120Hz in the interface, in Chrome and Twitter, among others, hence the battery life hit.
Other parts of the screen are excellent. Peak brightness of 1100 nits, just like the OnePlus 8, makes the phone clear and bright even outdoors in the sun. And there are nerd-friendly screen modes that let you switch to pro colour standards on top of the two easy-to-understand "vivid" and "natural" modes.
This is a Full HD-grade screen, not an ultra-high res one. But the difference is not obvious.
Camera: At home in the dark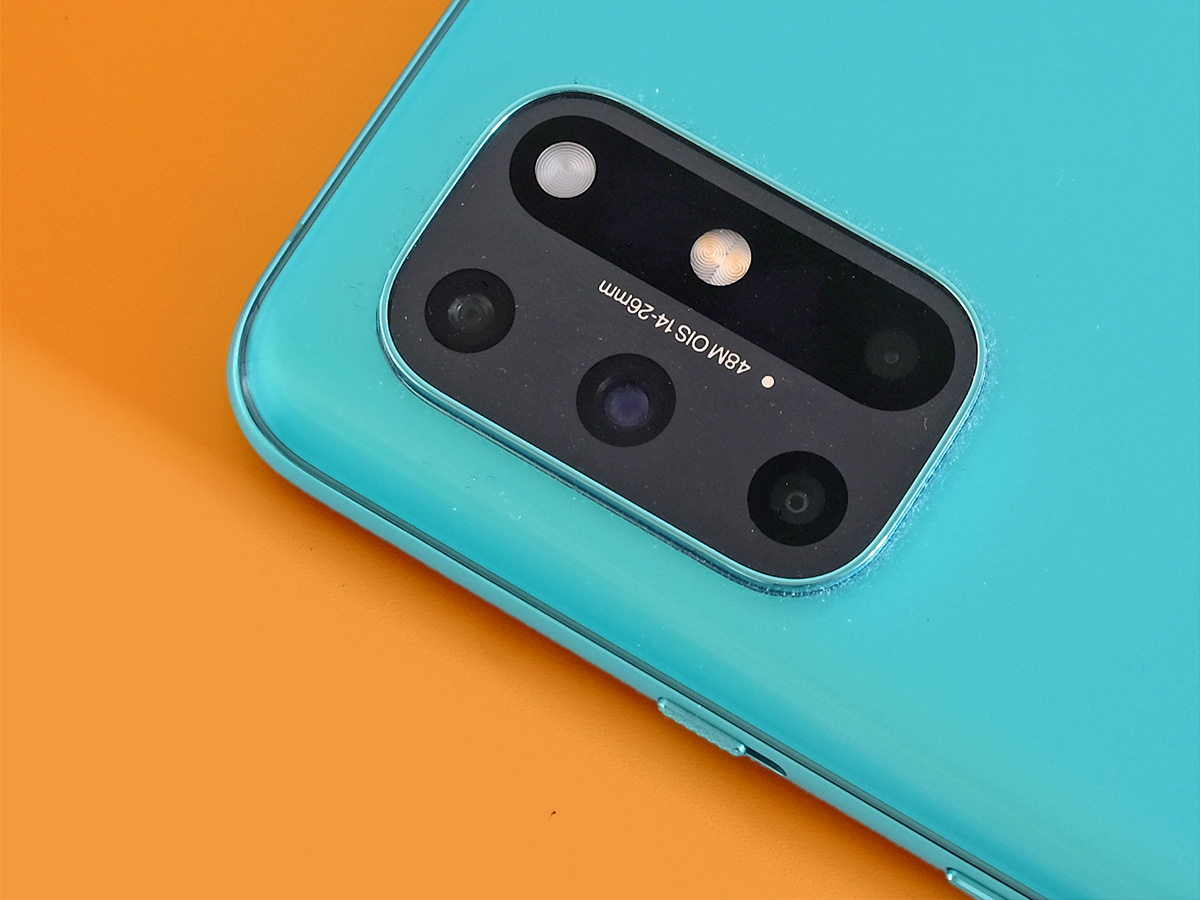 What else is new? OnePlus has changed the camera array so it looks more advanced. There are now six little round dots on the back, making the OnePlus 8T look like a camera Swiss Army knife. But the hardware changes are not huge.
The OnePlus 8T keeps the 48MP IMX586 sensor of its predecessor, and the 16MP IMX471/481 sensors for the ultra-wide and selfie camera. Its macro camera brings the biggest change. The last OnePlus had a terrible 2MP macro, this one a respectable enough 5MP one. Its ultra-close-up shots are far better, and do a fair job of showing off the surprising intricacy of plants and, if you can get close enough, animals. You need to get just a few centimetres from your subject, though, so watch out when shooting wasps.
Image quality in other areas is mostly the same as before. The OnePlus 8T's main camera shoots lovely image during the day, and has excellent dynamics range optimisation, handy when you want to shoot images rolling orange clouds at sunset.
OnePlus has made big improvements to its Nightscape mode. You use this at night. It takes a little longer than a normal image, but brightens everything up brilliantly. We compared the OnePlus 8T's night shots with ones taken with the OnePlus 8. There was no contest: the 8T's are much better. Shadowy areas of scrub that look like a splodge of vague pixels through the OnePlus 8's eyes are much more likely to be rendered as legit, well-realised detail by the OnePlus 8T.
By some feat of techy black magic, Nightscape now even works with video. This is a head-scratcher because it physically can't use the same techniques the stills mode employs. How do you spent seconds optimising each frame when you need to paint at least 30 a second? We wonder if it uses both the wide and standard cameras at the same time, merging the information they see at two different exposure levels to make the up the final result, which — hats off to OnePlus — looks far brighter than the standard video mode.
Still, we're not quite at Pixel 5 night image quality standard yet. There's still a slightly scraggly appearance to some very low light images down at pixel level, but the OnePlus 8T is one of the better low-light shooters at the price.
It still doesn't have a good zoom, though. There's no actual zoom camera here, so 2x images are based on a digital crop of the standard view. Bummer. The OnePlus 8T's fourth camera is a monochrome B&W sensor. It's only used in one of the filter modes. We imagine 90 per cent of buyers may never use this mode, as it's hidden away like a middle aged person's teenage love poetry. And it's a bit pointless anyway.
The Mono filter uses the B&W sensor to inform the tone mapping of monochrome shots, while the standard 48MP sensor still does most of the imaging legwork. OnePlus's B&W camera has a 2MP sensor, so it's a bit like saying a 3-year-old's stickman drawing was used to improve the oil painting of a professional artist. Still, if the B&W sensor is used somehow in Nightscape mode, all is forgiven. We take back all those nasty things we said about this little Poundland camera.
A few hundred shots in, the biggest OnePlus 8T camera change is the improvement made to NightScape. And the OnePlus 8 may get similar boosts in a software updates.
Performance: Processing the lack of change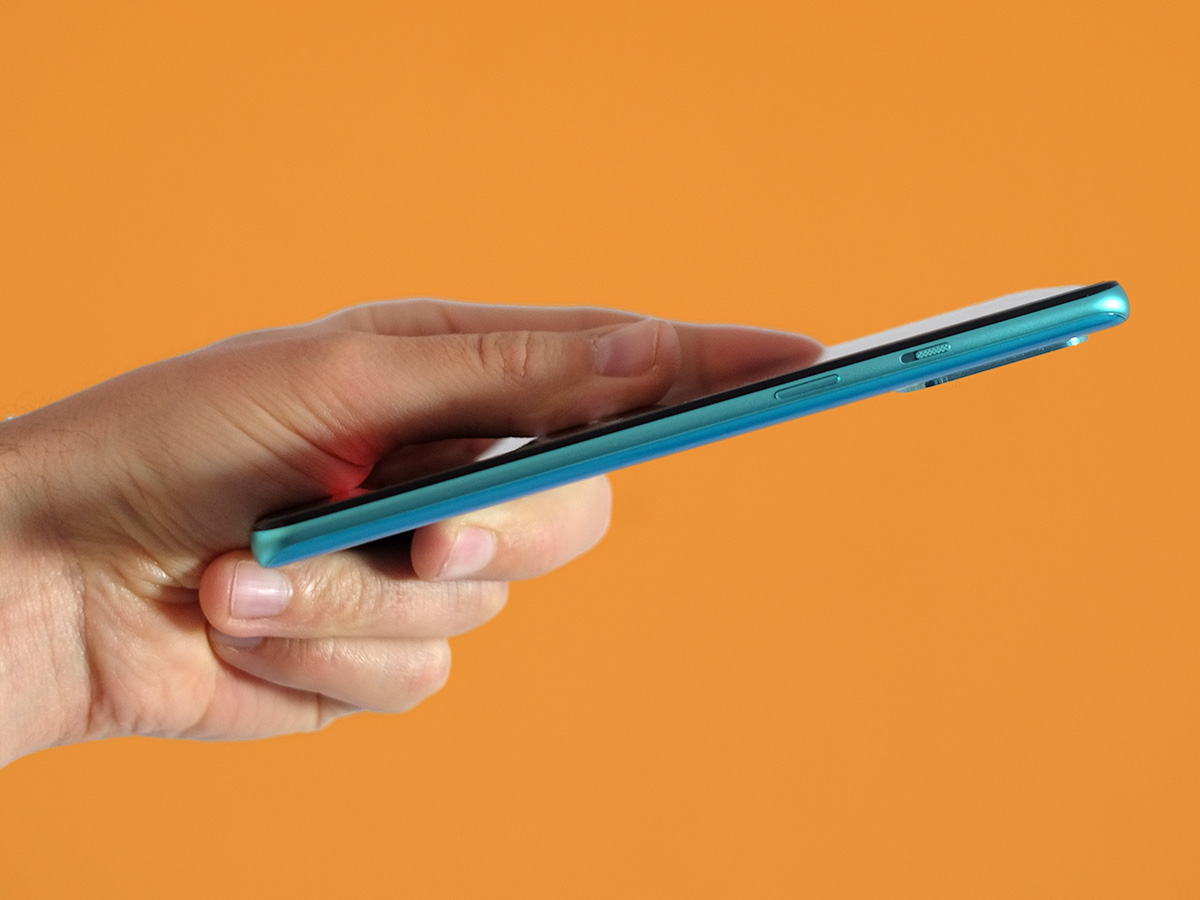 There's little reason for it not to, because the two generations of phone have the very same processor. It's the Snapdragon 865, which sits one step below the Snapdragon 865+ CPU used in some of the very best (and most expensive) 2020 Androids.
Is OnePlus stiffing us with an out-of-date CPU? Nah. The two are pretty similar, the "plus" version just has higher clock speeds to keep the wagon of tech progress rolling along. If using the older chipset saves us phone buyers £50 or so, that's fine by us.
Any differences in performance at this level are going to be down to how the software juggles resources, how its transition animations feel, rather than a disparity in raw megahertz/gigaflops/janglepips. Fortnite won't play at 60fps, as it will on some phones. But, again, this is just because Epic hasn't flipped that particularly switch in the game's settings. It still plays great at 30fps.
The OnePlus 8T is an excellent gaming phone, one given a boost by a pair of solid speakers. There's a driver above the screen and another on the bottom edge. You get stereo sound, good left/right channel balance and enough volume to listen to a podcast while you sauté some onions.
Design: the same but slightly worse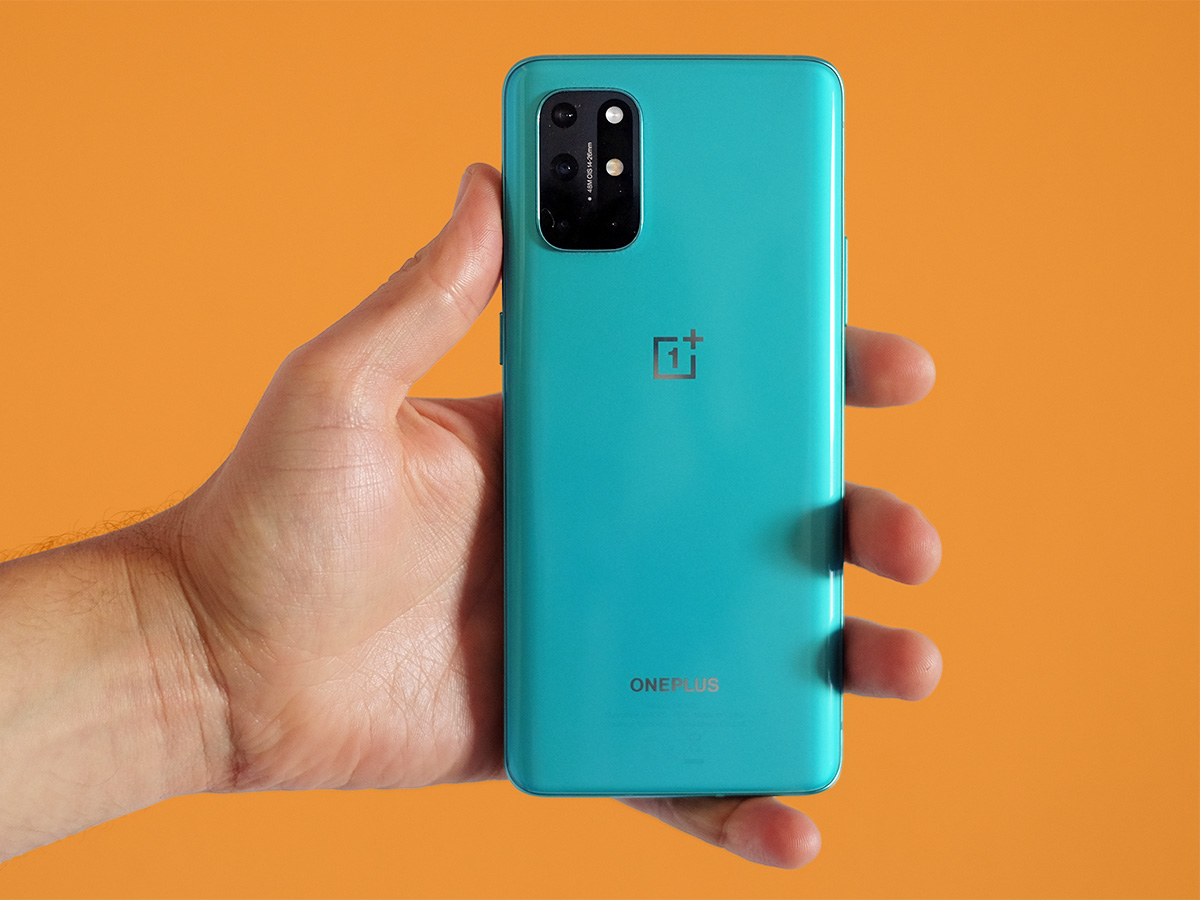 We often start our phone reviews talking about how pretty a phone is. Or isn't. We didn't this time because, camera housing aside, the OnePlus 8T offers nothing particularly new apart from a slight and largely uninteresting downgrade. Its front and back are glass. The front is flat glass rather than a curved panel, as see in the OnePlus 8.
Using flat glass is a way to make the phone cheaper to produce, but it makes it seem cheaper too. The OnePlus 8T arguably feels more like the OnePlus Nord than the OnePlus 8, even though OnePlus's affordable Nord has plastic sides. Sure, there's zero functional benefit to a curved-sided phone these days.
But as cheap phones get better and better by the month, you'd better care about the surface-level guff if you're going to spend £500 or more on an Android. Other parts of the OnePlus blueprint remain.
The in-screen fingerprint scanner feels the same as ever. It's quick and reliable. And the signature physical silent mode switch is here too. Still love it. And there's no official water resistance rating, which do you get with the OnePlus 8 Pro
OnePlus 8T Verdict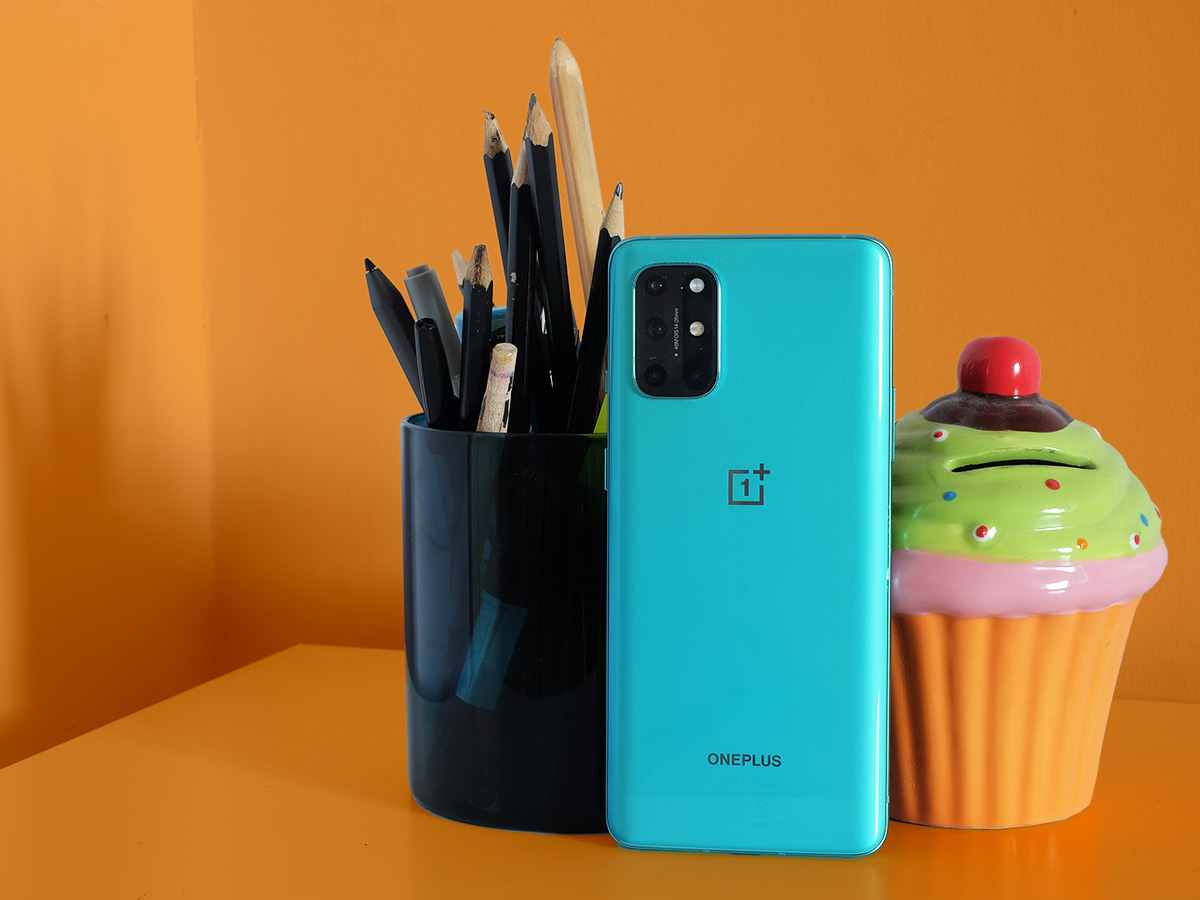 Already have a OnePlus 8? There's no need to upgrade to the OnePlus 8T. It's a similar phone. The back has been fiddled with a little, the macro camera is less useless than it was, and the B&W takes on the job of "redundant camera sensor" position that seems to be mandatory in every mid-price phone if 2020.
OnePlus's jump to a 120Hz screen is only half welcome. It looks great in action but we're not too pleased by how battery-hungry it is, based on real-world testing. That added gloss isn't always worth the cost for those who use their phone a lot and need it to actually last 'til midnight.
OnePlus has lost most of the value mojo had back in its early years. If that's what you want, you'll find some of it in cheaper phones from Realme and Xiaomi Poco. Still, if only a top-tier processor and fancy glass back design will hit the spot, the OnePlus 8T is still a great buy.
Tech specs
| | |
| --- | --- |
| Screen | 6.55in 120Hz OLED 2400 x 1080 |
| Processor | Snapdragon 865 CPU |
| Camera | 48/16/5/2MP rear cameras, 16MP front camera128/256GB |
| Storage | 128/256GB |
| Charging | 65W Warp charging |
| OS | Android 11 |
Stuff Says…
It's not much of an upgrade but the OnePlus 8T is a solid phone, and software tweaks see a marked jump in low-light camera image quality.
Good Stuff
Plenty of power and a sensible enough price
Improved low-light photography and video
Crowd-pleasing size
Super-fast charging
Bad Stuff
Disappointing battery life in 120Hz mode
Less fancy design than older OnePlus 8