Oppo F5 review
A selfie-centric, skinny screen curio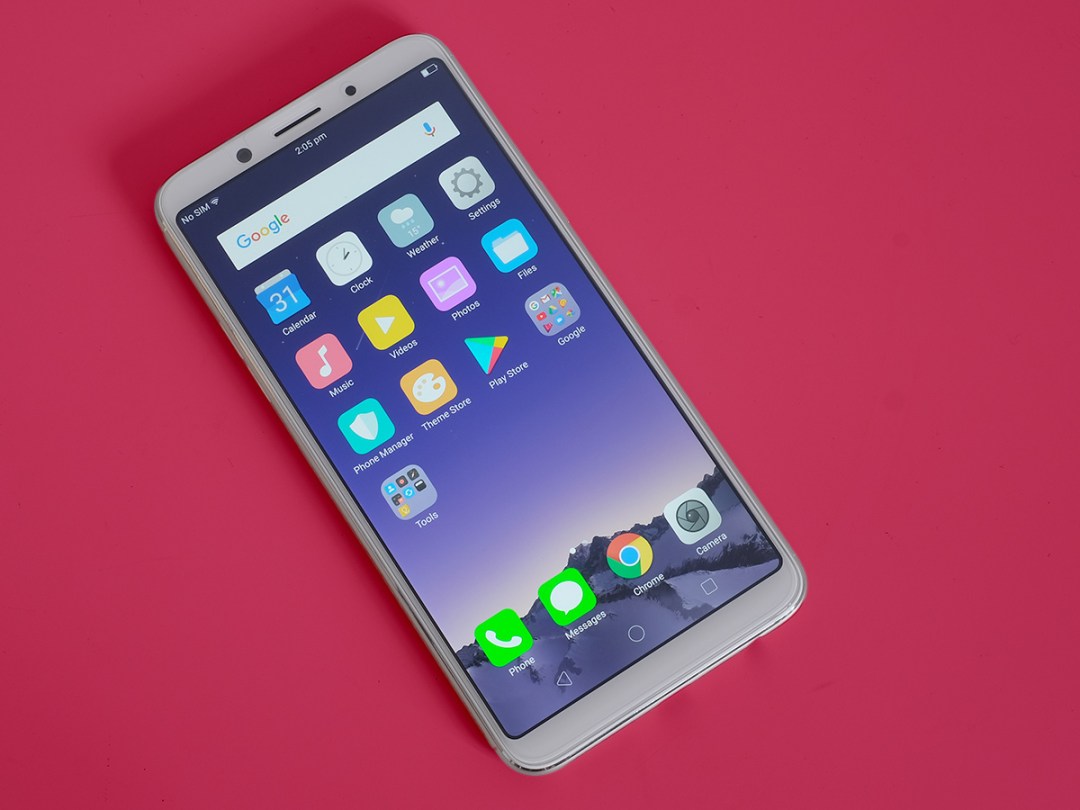 The Oppo F5 is a cheeky phone. It deliberately flings out features Apple wants us to get excited about in the iPhone X while costing around a quarter price.
Face unlock? Check. Tiny screen surround? Yep. There's even background blurring in the selfie camera.
This wallet-friendly handset isn't quite as classy as the Moto G5S Plus, but it does have fun little gadgety bits dripping out of its pores.
Oppo F5 Design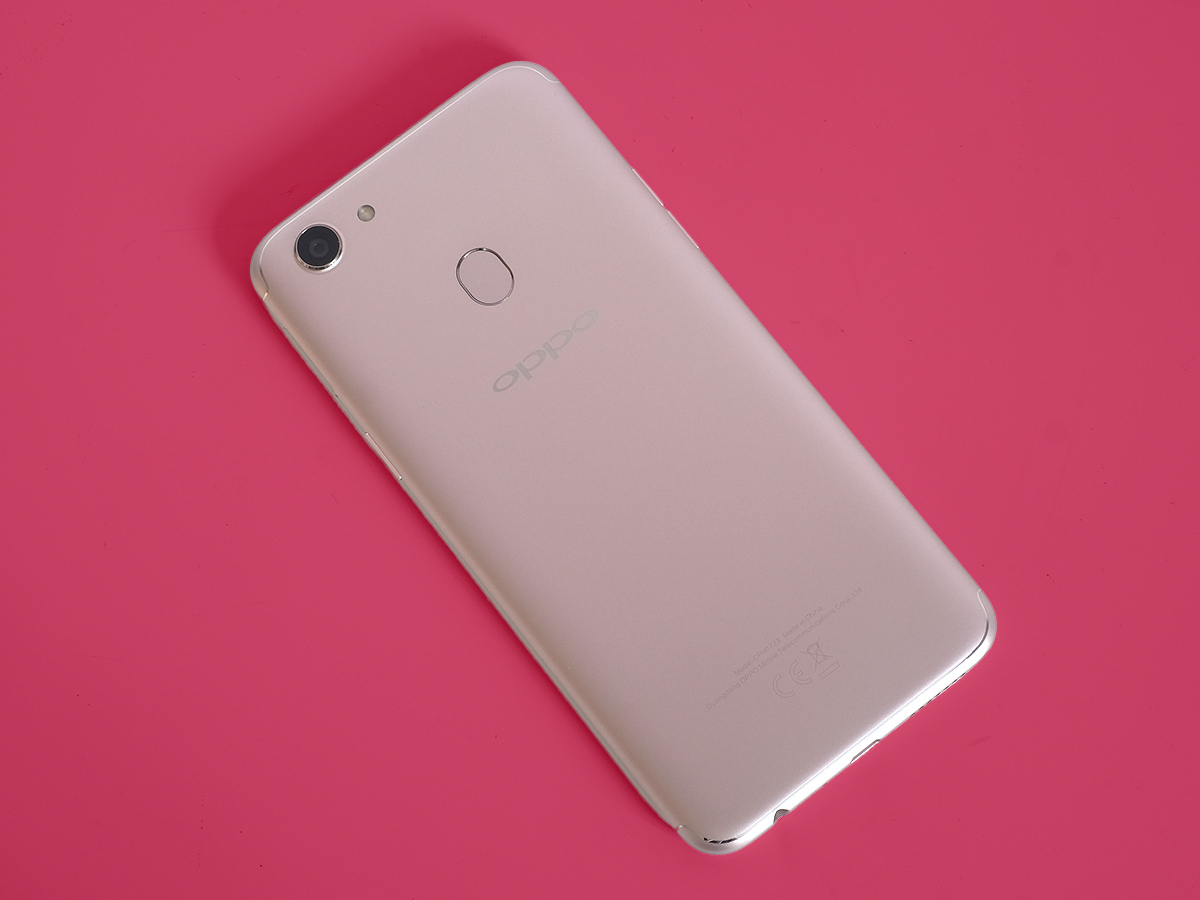 Your Apple fan friends might talk about these features as if they're brand new. But they're not, of course. Tiny bezels and face unlocking have been popping up in Android phones for a while.
However, the Oppo F5 is one of the first more affordable phones to barely have any screen surround at all. There's no room for a front finger scanner or soft keys, and although pricier phones go ever further, it's a new look for what is a relatively inexpensive phone.
It also makes the Oppo F5 easy to handle given the size of its screen: 6in, although that figure is only so high because the display is ultra-wide.
This isn't an ultra-premium design either, despite the cutting edge look: the back looks like aluminium but is actually plastic. I'll admit for a while I thought it was metal, just one of those metal phones that feels a bit rubbish, like the LG G5.
Still, for plastic is feels great.
Unlike the iPhone X, the Oppo F5 has a finger scanner on the back, which unlocks the phone quick-smart. However, there's also face unlocking if you really want to be on-trend.
I haven't been trying on fake noses to see if I can trick the software, but it seems to work really rather well. The phone unlocks within a second after pressing the power button and it doesn't get confused by low light or glasses.
Face unlock: definitely not worth a grand, but otherwise neat.
The Oppo F5 has plenty of extras but seems to miss out on a few things Android fans take for granted, like a notification LED. The Settings menu suggests there's one, but no matter how I fiddled in the menus, no LED would pop up above the screen. Oh well.
Oppo F5 Screen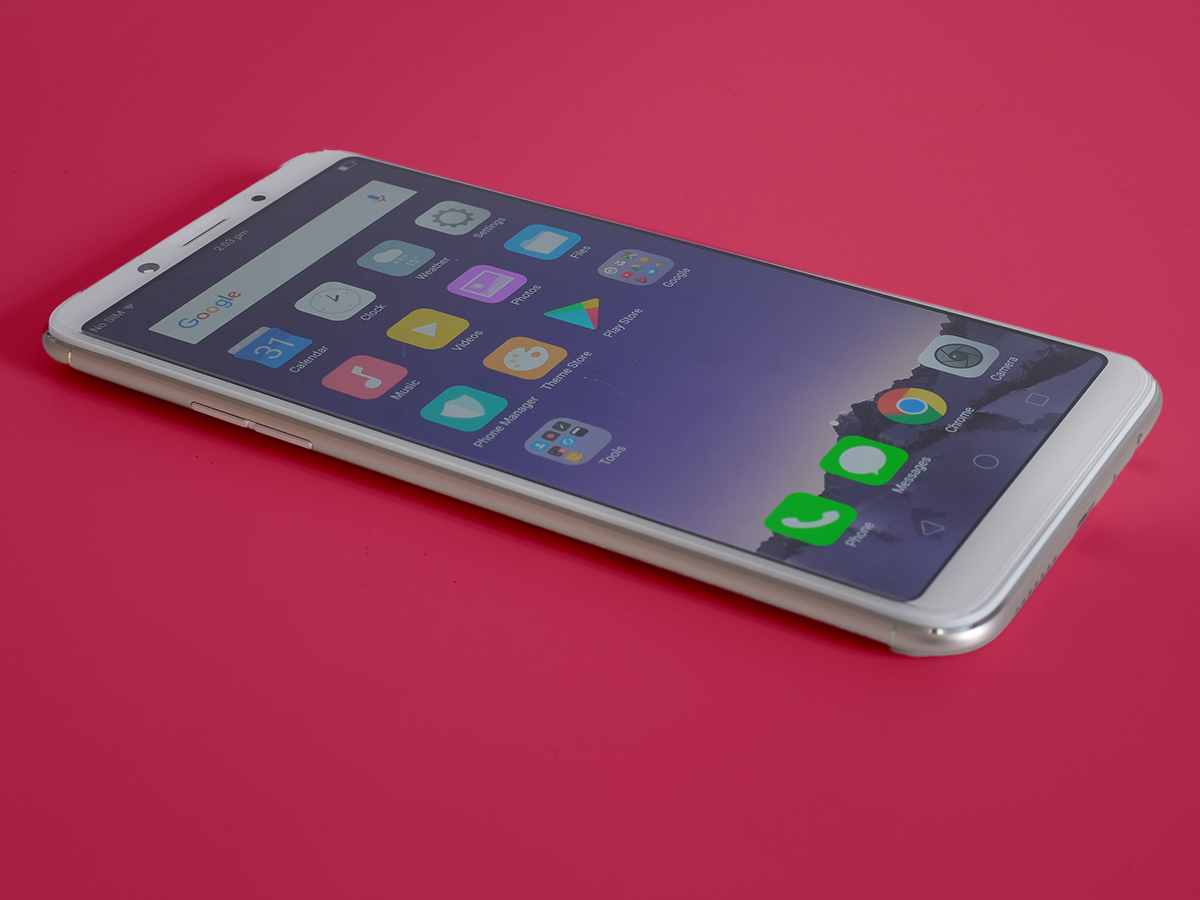 Aside from being unusually long, the Oppo F5 screen is a classic mid-range fodder in its specs. It's an IPS LCD with 1080p resolution, stretched out to 2160 pixel height thanks to its shape.
I'm not a fan of what Oppo does to its display colour, though – and I've seen a similar effect in older Oppos, too. Vibrant greens look a bit sickly, and the tone in general just isn't as contrasty and natural-looking as, say, the Moto X4.
There's also no control over the colour, or any other element of the screen's look. It's not bad, but the tuning could be better.
That said, the 6in screen size is great for gaming and there's just enough space to the top and bottom of the screen to rest your thumbs when playing a landscape title. The aspect ratio is also great for movies, leaving smaller black bars when you watch a cinema-style 2:35 flick.
Slim surround screens: we're on-board. The screen also has excellent viewing angles, telling us the panel is high-quality.
Oppo F5 Software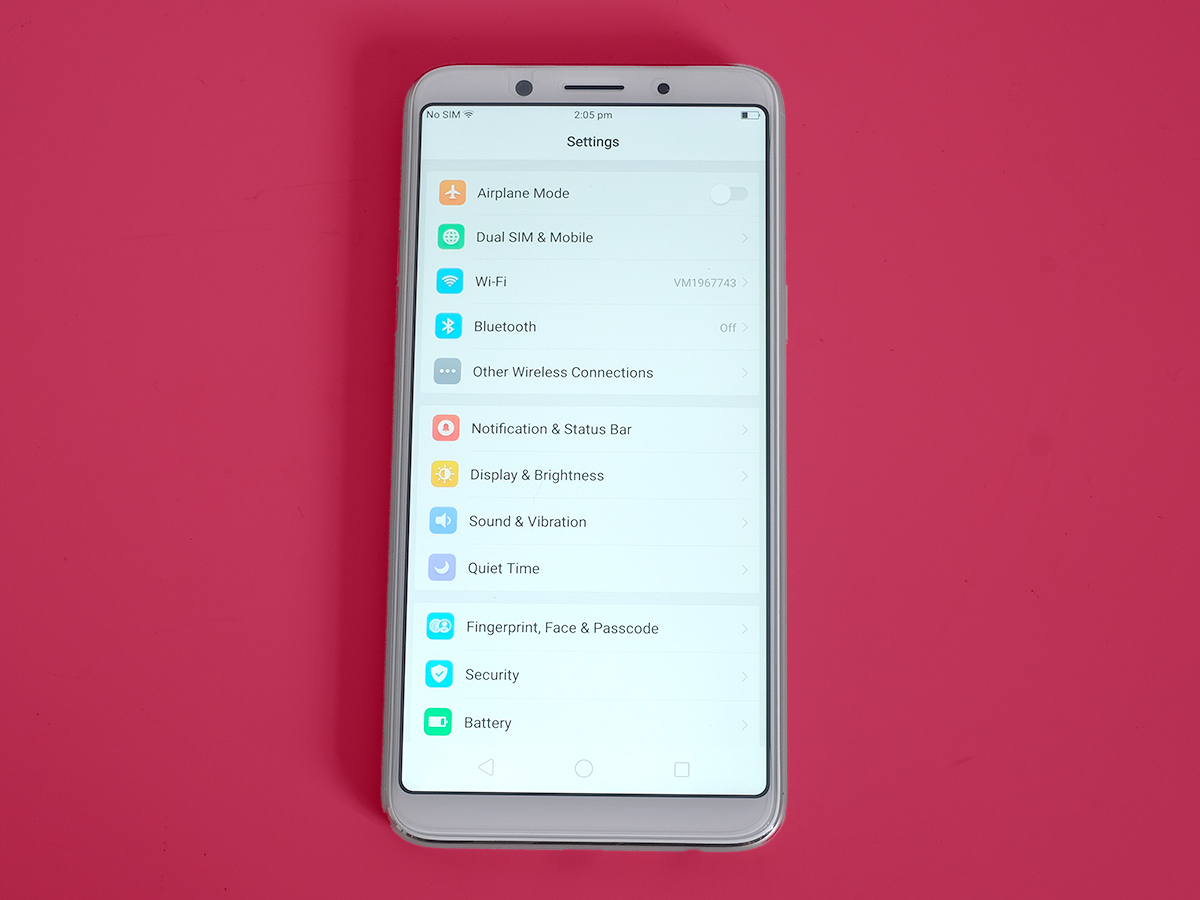 It might take you a while to get used to Oppo's take on Android. It's an interface without an apps menu, called ColorOS, reducing Android to a flat series of homescreens. This means you'll have to start organising your apps into folders if you want to avoid having to flick between too many pages.
However, there are none of the weird visual quirks of older versions of Huawei's EmotionUI, which had similar layout. The Oppo F5 feels almost oddly plain and bare until you get used to the style.
Dig into Settings and you'll find an unusual extra or two, mind. Like Clone apps. This strange feature lets you install two instances of certain apps, including WhatsApp. I'm fine with just the one thanks, but it might come in handy if you live a double life like Nicholas Lyndhurst in Goodnight Sweetheart.
The interface also supports themes. These change the background, the icons and fonts. Lots have an Indian flavour, because Oppo is dead popular over there. Time to get your mandalas on.
Oppo F5 Performance and Gaming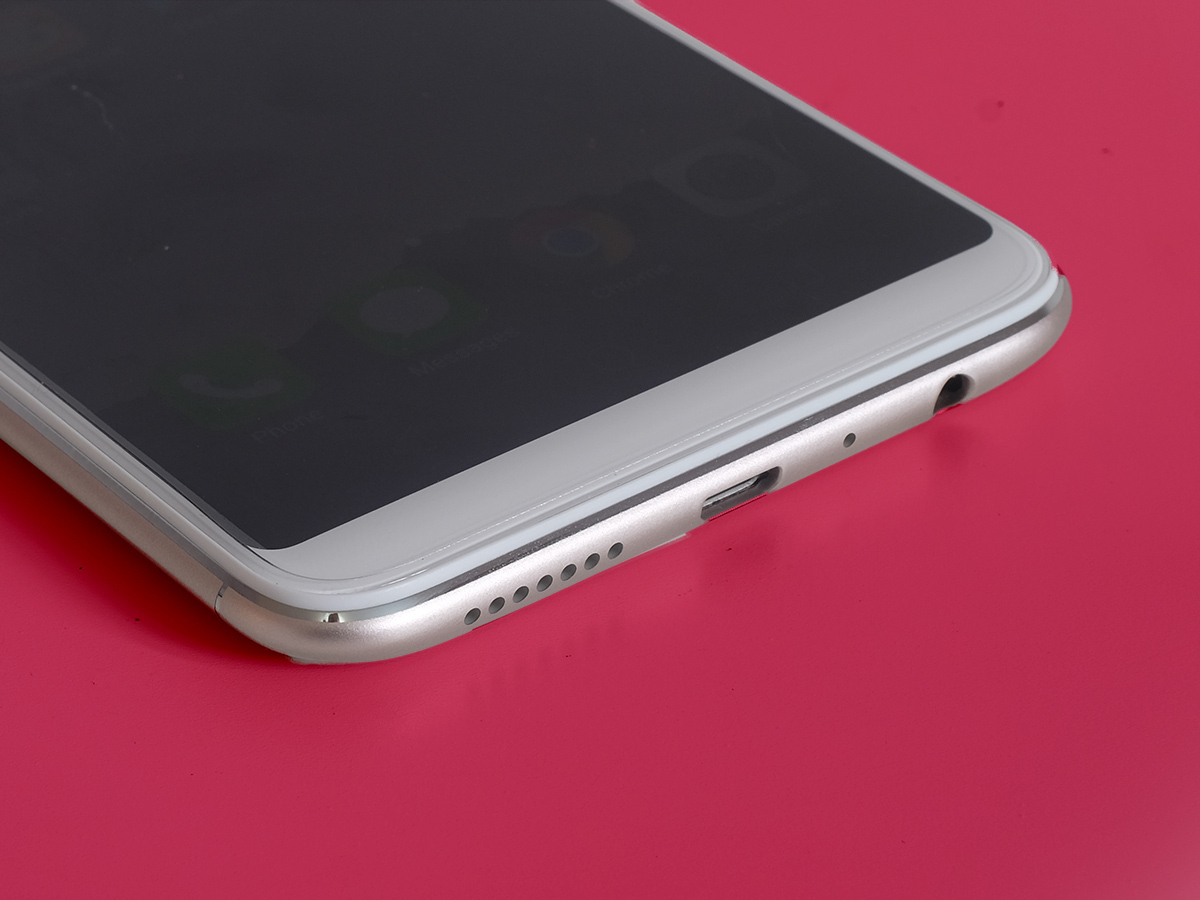 The Oppo F5 has a MediaTek CPU, Oppo's favourite brand for more affordable chipsets. It's the Helio P23, an octa-core processor with eight Cortex-A53s, like many mid-rangers. This is paired with the Mali-G71 MP2 graphics chipset. You'll find phones with the 20-core version of this. The Oppo F5 has the two-core version. Ouch.
It just about scrapes by, although in high-end games like Asphalt 8 you'll want to cut down the graphics a little to get the smooth frames rates needed to make these games run as intended. Geekbench 4 refuses to run on the phone, seemingly because the interface is so obsessed with saving data and power it doesn't let the app use the network connection. Strange.
However, 3DMark works, and it shows how far behind the Moto G5S Plus it lags. The Oppo F5 scores a pretty pathetic 65 points in Sling Shot Extreme, the Moto a much better 460 points. Looking at the graphs the app spits out, the Helio P23 doesn't seem able to use all its cores at the same time. Either that or it's a problem specific to this benchmark app.
Raw performance isn't really the Oppo F5's focus, though. Unusually, the selfie camera is. Oppo is the company that calls a bunch off its phones "selfie expert", plastering the term all over their adverts. Not that we see many of them in the UK.
Oppo F5 Cameras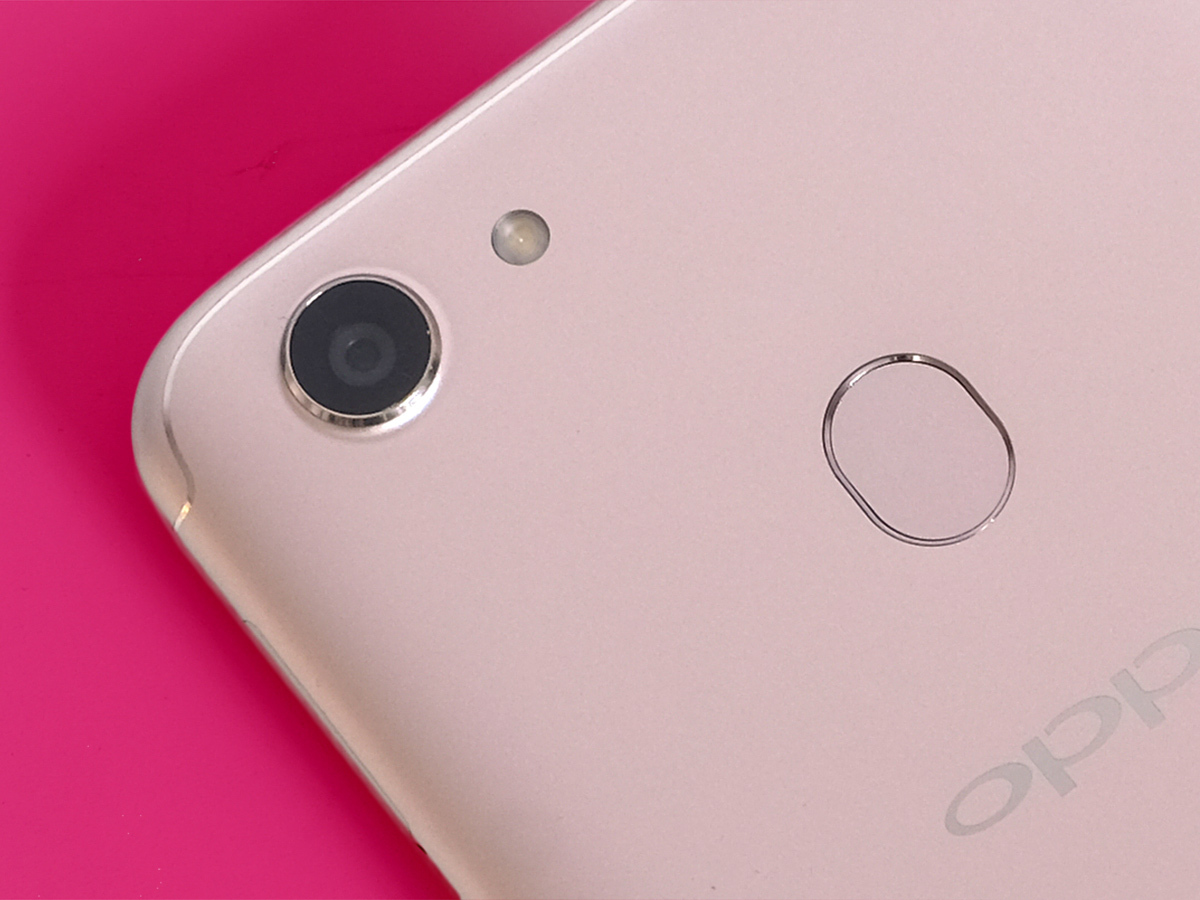 As promised, the Oppo F5's selfie camera is alarmingly good, with fantastic detail rendering even in moody indoors lighting. It has a mammoth 20-megapixel sensor on the front, higher-res than the one on the back.
This must be one of the only phones that lets you use a depth effect on the front camera, but not the back one. It's not as good as the best dual-camera depth modes, but does work well. There's also a beauty "AI" mode that smoothes-out your crinkles, makes you look a bit less tired. It also avoids the bizarre eye-widening and cheekbone-chiselling of some other beauty modes.
The rear camera is more familiar, offering decent performance in most areas with a couple of caveats. Autofocus is the big one. The Oppo F5's focusing is borderline broken in certain situations, refusing to register when a shot requires distant "infinity" focus, making the entire image blurry.
Image quality is good, with the usual limitations of a camera sensor that isn't massive but has loads of pixels: 16 million of them. Detail capture is great in daylight, colour is well-saturated and aside from the focusing issue the camera is quick and fun to use. The Auto HDR mode is also effective, if a little unsubtle.
However, in lower lighting you'll see an increase in noise, which turns into fairly severe image softening when you drop down to a truly dark scene.
Despite waving around a lot of pixels, both the front and rear cameras top out at 1080p video recording. As in previous Oppo phones, the camera app more-or-less steals Apple's layout, letting each of your thumbs handle the mode and setting selection respectively.
The Oppo F5's selfie obsession is there to appeal to kids and the social media-obsessed classes. Which seems to cover more of us with each month. However, not every part is up with the trends.
Oppo F5 verdict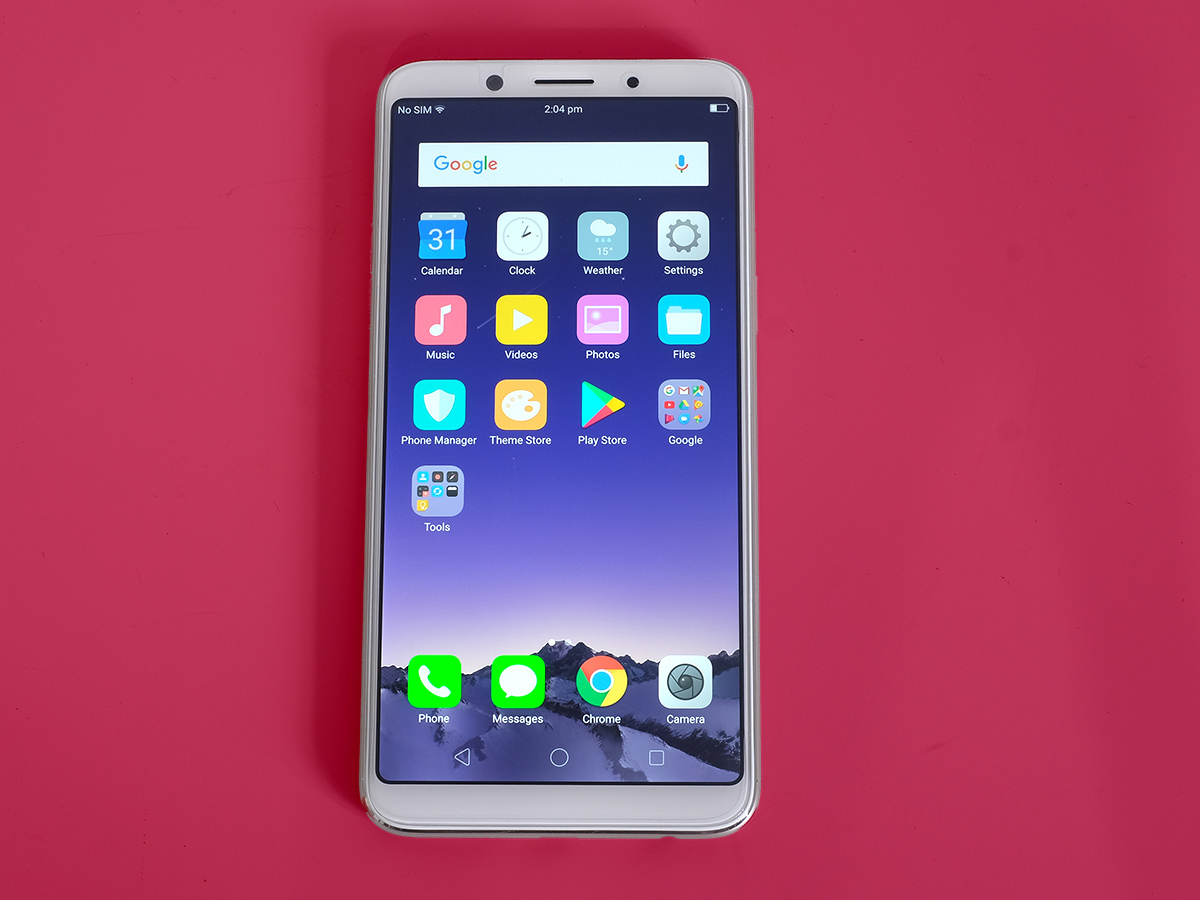 The Oppo F5 is a phone with plenty to show off. An ultra-slim surround and face unlocking are on-trend and not the sort of thing you tend to get in an affordable phone yet.
As promised it's the selfie king of its class, with fantastic detail and a decent background blur for extra arty Instagram likes.
Not a fan of face photos? The Moto G5S Plus is a tasty alternative, with a better-looking metal shell and a processor that handles games with ease.
Tech specs
| | |
| --- | --- |
| SCREEN | 6in 2160×1080 LCD |
| CPU | MediaTek Helio P23 octa-core |
| MEMORY | 4GB RAM |
| CAMERAS | 16MP, f/1.8 rear w/ phase detection autofocus, LED flash. 20MP, f/2.0 front |
| STORAGE | 32GB on-board, microSD expansion |
| OPERATING SYSTEM | Android 7.1 Nougat |
| BATTERY | 3200mAh non-removable |
| DIMENSIONS | 157x76x7.5mm, 152g |
Stuff Says…
A mid-range phone with fun extras, including a baller selfie camera
Good Stuff
Narrow screen surround
Ultra-detailed selfies
Good price
Bad Stuff
Dodgy camera focus
High quality plastic build is still a plastic build
Weak-sauce GPU