Oppo Find X5 Pro review: ticking all the boxes
An absolute stunner of a smartphone with an Achilles' heel that may (or may not) be a dealbreaker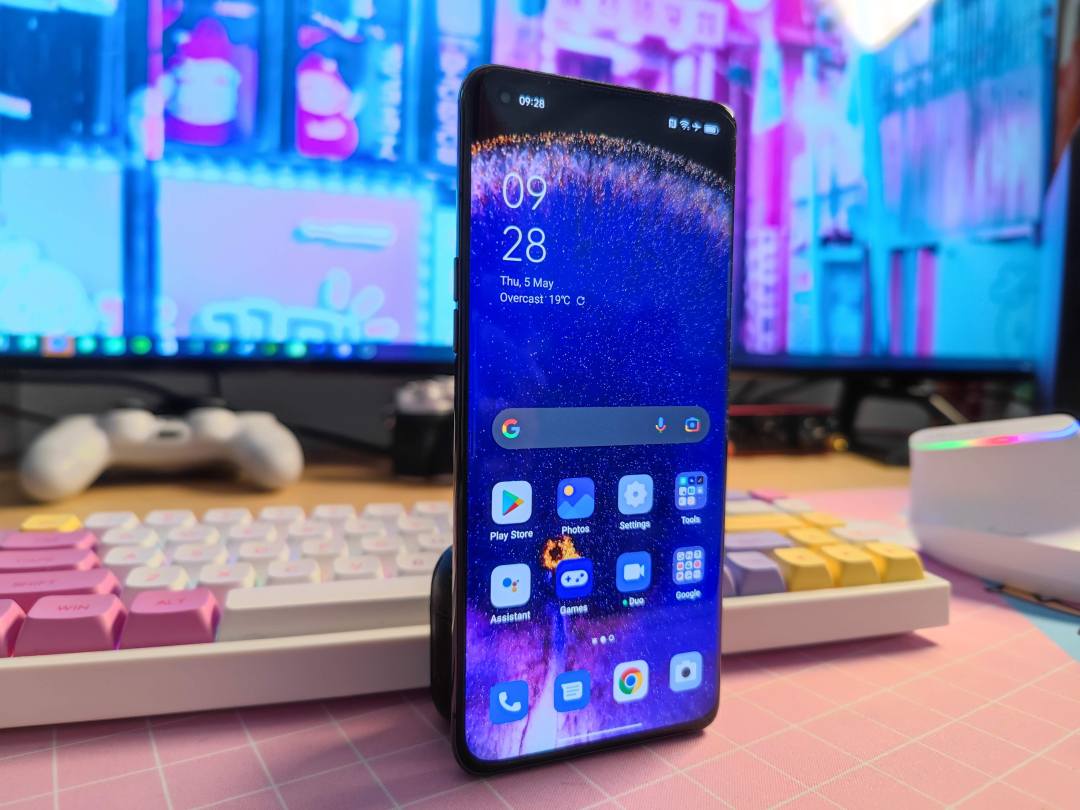 Choosing a new smartphone these days is no easy task. Every company assures the world that their tech-packed glass rectangle is the best tech-packed glass rectangle. In reality, there's no such thing as a perfect phone, but with a bit of effort, you can track down the one that's best for your needs.
Enter the Oppo Find X5 Pro — a smartphone flagship that follows up on last year's Find X3 Pro and ticks a plethora of important boxes, from slick design and bleeding-edge cameras, to insanely fast charging and powerful innards.
It does have a few weaknesses, namely its disappointing camera zoom level and a few software bugs, but the upshot is that if you're not fussed about snapping subjects from afar, it could very well be the handset that deserves that coveted space in your pocket.
At £1,049, it matches the asking price of the base level Apple iPhone 13 Pro Max, and is £100 short of the formidable Samsung Galaxy S22 Ultra's asking price. At these prices expectations are rightfully high, so with the scene set, let's dive into our thoughts after using the Find X5 Pro for a few weeks.
Design and display: a delicate work of art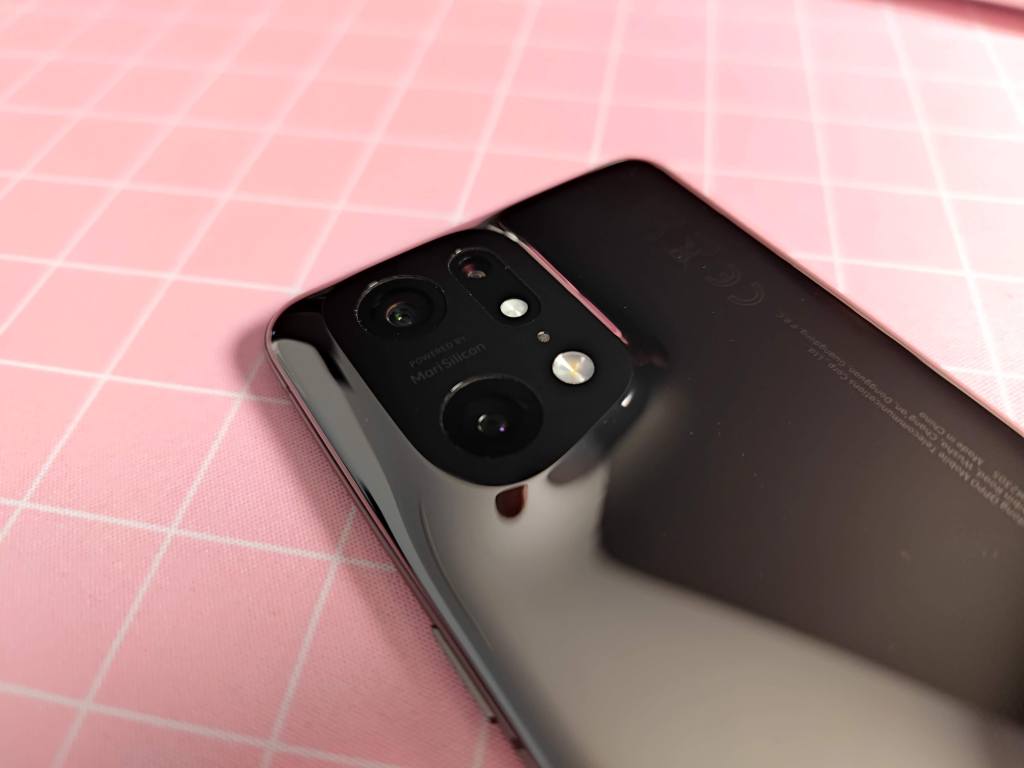 These days smartphone design is all about the rear. From the instantly recognisable iPhone lens setup, to the standout camera strip of the Pixel 6 and bright paint jobs from the likes of Redmi and Xiaomi, the success of a handset's design rests almost entirely on what you see when you flip it round. By this metric, the Find X5 Pro is, simply put, gorgeous.
Crafted from ceramic — a material that's hardier than glass — our black review unit is a joy to behold, though whoever tested it before clearly took some keys to it for a vigorous longevity test, so our model has some scratches. That aside, it manages to stand out from the crowd with ease, mostly thanks to the seamless way the ceramic panel organically curves around the camera lens array. It feels suitably premium in the hands, but there's one major downside. It's one of the most effective fingerprint magnets we've ever seen, showing up smears and smudges with insatiable gusto. And we have clean hands, honest.
It's likely that the black model suffers from this more than the white version, and there is a rather fetching silicon case included in the box which negates the problem. Whether or not you want to cover up Oppo's gorgeous design efforts though, is up to you. More adventurous gadgeteers will probably settle for a caseless life with regular wiping to ensure a pristine finish. Or, we suppose, white cotton gloves.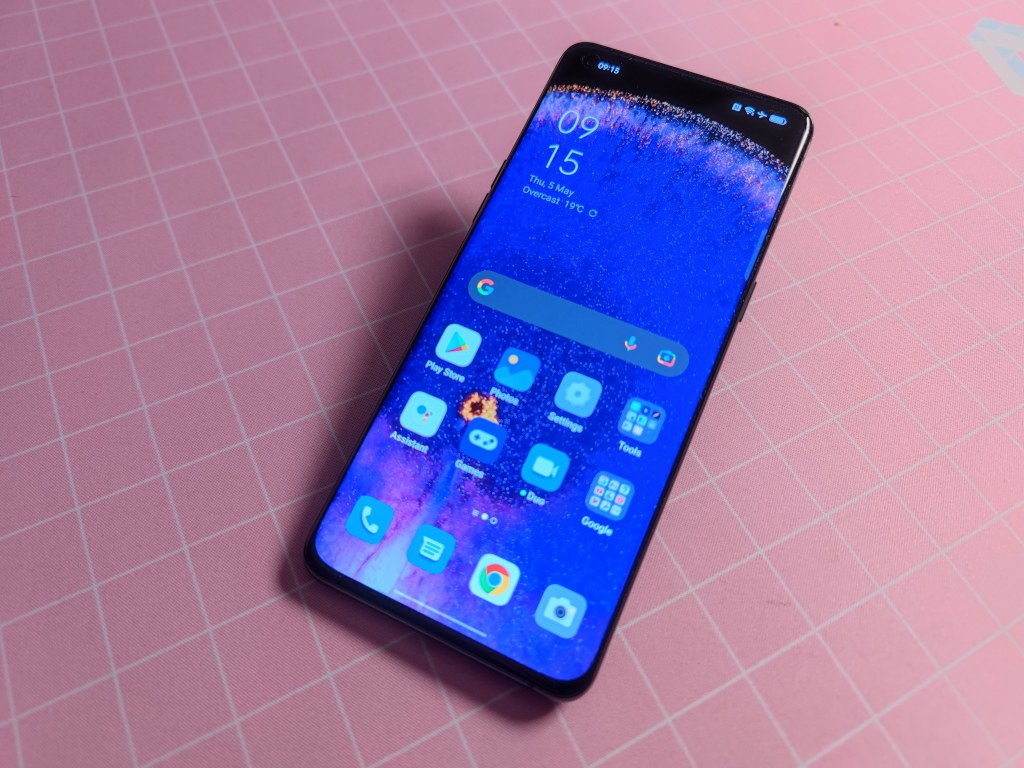 Round the front, you'll find a generous 6.7in 1440 x 3216 AMOLED screen with a pin-hole selfie cam in the top left corner. It's a 120Hz affair for super-slick scrolling, and its peak brightness of 1300 nits comfortably handled what little direct, bright sunlight we saw during our testing.
In terms of pixel peeping, you'll be unsurprised to hear that the screen is sharp, responsive, and serves up the delicious true blacks and punchy, vivid colours that AMOLED so dutifully delivers. The in-display fingerprint scanner is nippy too, with no notable hiccups.
Camera: superb snaps with a single glaring weakness
The Find X5 Pro has one of the best cameras we've seen to date, taking stunning photos in almost any conditions we throw at it, and that goes for its ultrawide lens too — an aspect which traditionally lets phone cameras down.
Specs-wise, it's toting a main 50MP f/1.7 camera, 50MP f/2.2 ultrawide, and 13MP f/2.4 telephoto camera. In well-lit conditions, shots taken with the main and ultrawide cameras are superb. Bright, detailed, with balanced lighting to capture shadows and highlights, they deliver shots you'll feel proud to share.
The lavish praise continues at night time, with its impressive ability to brighten up even very dim conditions. It's here too, where the ultrawide lens shines, as it manages to create the same low-light performance magic as the main lens. Pitted against another phone we had on hand — the still-top-tier Xiaomi Mi 11 Ultra — the ultrawide camera on the Find X5 Pro served up buckets more detail than its rival at night.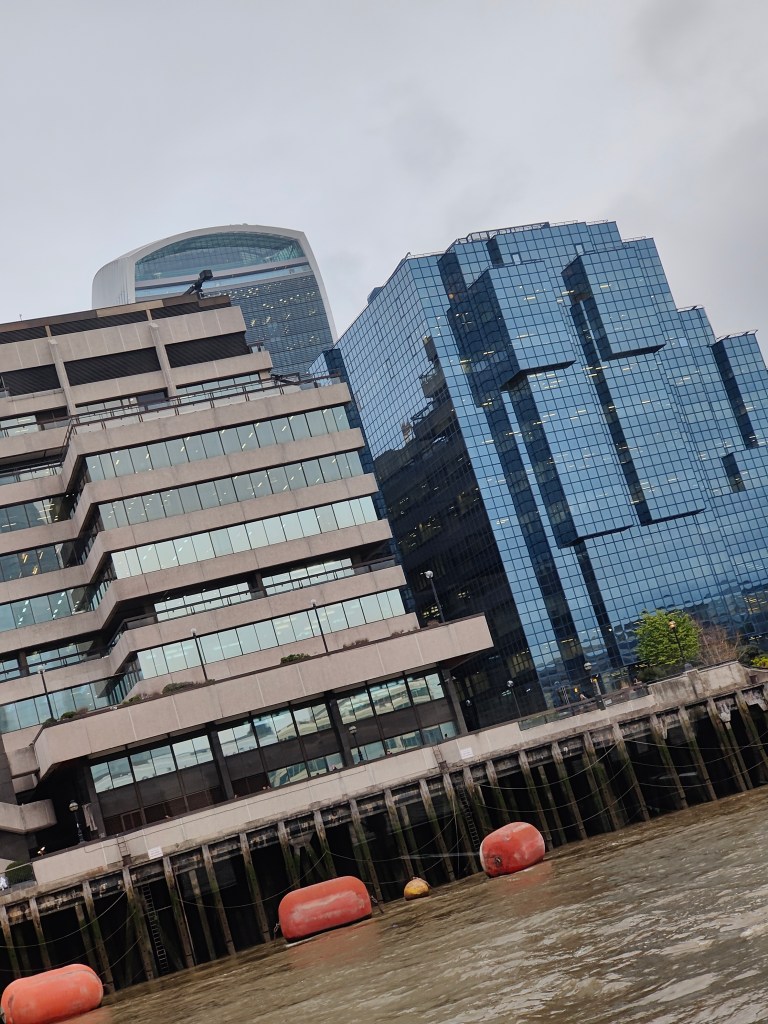 Throw in crisp selfies and portraits with impressive background blur, and a new MariSilicon X neural processing chip dedicated to perfect and enhance photos with machine learning and optimisation, and the Find X5 Pro could be absolutely perfect for avid smartphone photographers.
We say "could be", because there's one weakness — the telephoto lens only offers a paltry 2x optical zoom, rather than the high-zoom periscope lens setup we'd have expected to see. For context, flagship handsets like the Xiaomi Mi 11 Ultra, Huawei P50 Pro and Samsung Galaxy S22 Ultra can comfortably churn out 10-20x zoom shots without sacrificing much quality. You can push beyond 2x zoom on the Find X5 Pro of course, and we'd say you can get away with up to 10/15x hybrid zoom in bright lighting, but be prepared for some hefty grain and loss of detail.
Depending on your point of view, the lack of a periscope zoom lens is a negligible or devastating omission. For this particular reviewer, it's the latter, as zooming into subjects from far away without sacrificing on quality is a priority. From architectural shots to the sheer convenience of taking photos of animals without having to traverse across fields, a powerful zoom camera is hard to give up once you've got used to it. Still, if that all sounds like overkill or a feature you'd barely used, you'll be blown away by the Find X5 Pro's overall camera performance.
One thing worth mentioning is Oppo's partnership with Hasselblad, which serves up a few software features like filters and retro aspect ratios. There's also a pro mode with a Hasselblad-orange button and shutter sound. Overall, as in most cases like this, these are probably nothing more than low-impact, branded gimmicks for most users. Still, no harm done.
On the video front you can shoot up to 4K 60 fps with good results, and stabilisation, particularly if you drop down to Full HD, is particularly impressive. There's no 8K recording, but we don't see that being a problem until 8K screens become more readily available.
Performance and battery life: power in spades, charges in a blaze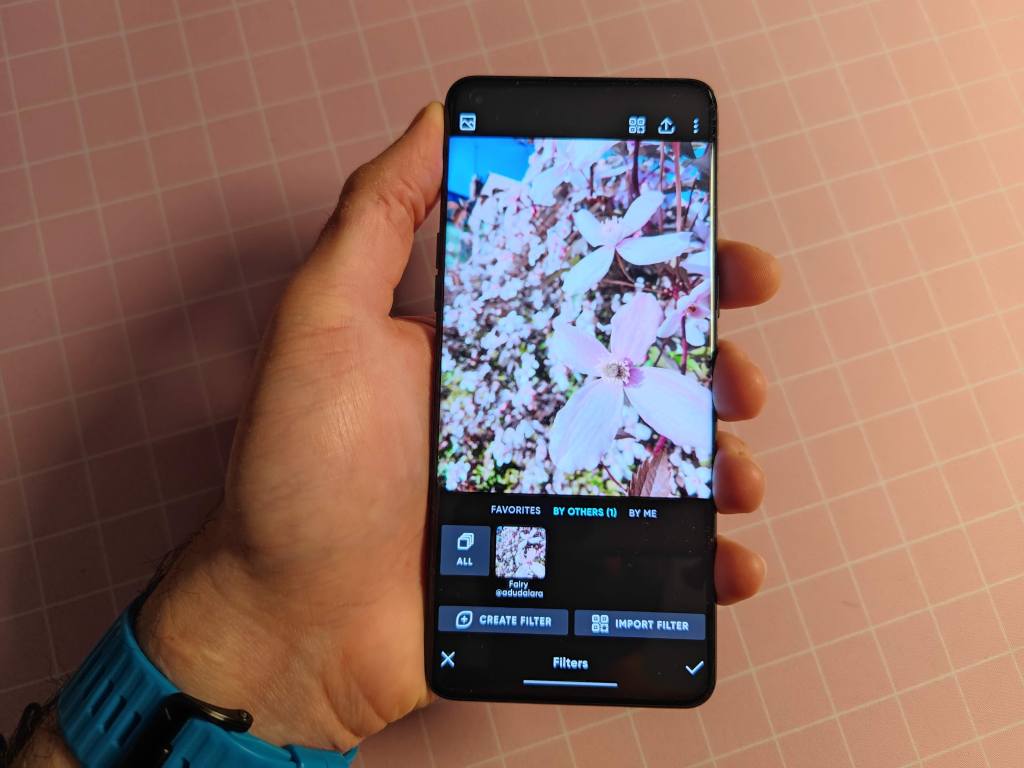 The Find X5 Pro is rocking the most powerful Android processor currently available — the Qualcomm Snapdragon 8 Gen 1 — paired with 12GB of RAM which can be boosted with up to an additional 7GB extra with some fancy storage-to-RAM conversion tricks.
Needless to say, it's extremely nippy, matching all other high-end flagships in real-world performance, with multiple apps and top-tier games running with no problems (bar some extra heat generated during some heavier intense gaming sessions).
On the software-front we've got Android 12, spiced up with Oppo's ColorOS. There's plenty to love here, with some slick wallpapers, customisation options and fancy Always-On display options, but there are also a few bugs too.
As with a few other reviewers we noticed the occasional rotation delays when moving from portrait to landscape, along with a strange bug which kept taking us to an older photo in our gallery every time we pressed the gallery button in the camera app to see our last-taken shot. A recent software update appears to have put these niggles to rest though, which is promising.
Lastly, battery life. You'll get a day out of the generous 5,000mAh battery even with pretty heavy use, unless you're gaming away for hours and hours on end. That's more than enough for most people and on par with other flagships, but where the Find X5 Pro really shines, is its charging speed.
Wireless charging at 50W trounces even the wired charging speeds of rivals like the Samsung Galaxy S22 Ultra (45W), Apple iPhone 13 Pro Max (20W) and Google Pixel 6 Pro (23W). Wired charging is even more insane, with the included 80W plug capable of juicing up the Find X5 Pro from dead to 50 percent in around 12 minutes.
Charging speeds like this are truly game-changing. During our test to see how long it would take to charge the Find X5 Pro from complete zero to max, we took a shower, had a coffee, and it was fully charged by the time we got back. Truly impressive stuff.
Oppo Find X5 Pro verdict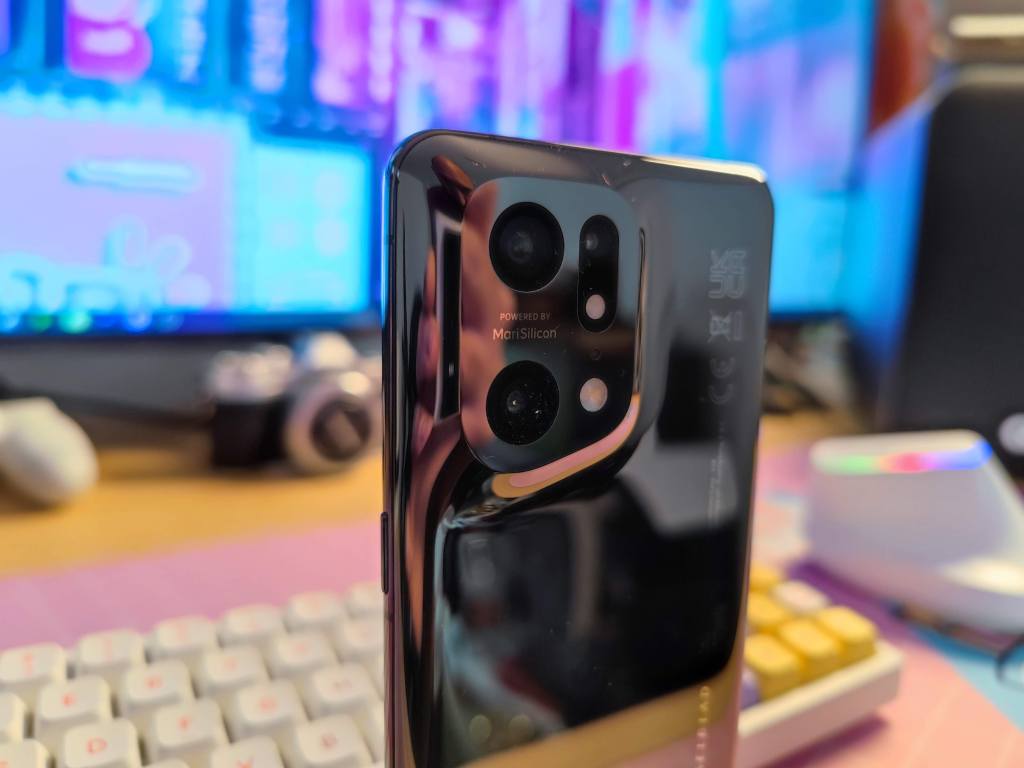 There's no doubt that the Find X5 Pro is one of the best phones released this year. From its eye-catching (albeit, fingerprint-gathering) ceramic design, to a superb screen, powerful innards, insanely fast charging and extremely impressive camera performance, it's nearly the perfect phone. In fact, if you're not fussed about its 2x optical zoom, we wholeheartedly recommend it.
If, however, zoom performance is important, then you too, will feel our frustration. Ultimately it's still a five-star handset given its overall performance and specs, but if you're after shots from afar, it's best to look elsewhere. Needless to say, we're very much looking forward to its successor…
Stuff Says…
The Oppo Find X5 is one of the best phones we've used to date and ticks almost every box imaginable. With a slick design, punchy screen, formidable camera and fast-charging, it's got power in spades too. Only its 2x zoom camera lets it down.
Good Stuff
Eye-catching design
Sharp, bright screen
Superb day and night camera performance
Incredibly quick charging
Bad Stuff
Ceramic back is a fingerprint magnet
2x optical zoom is disappointingly low
Oppo Find X5 Pro tech specs
| | |
| --- | --- |
| Screen | 6.7in, 3216×1440 AMOLED w/ 120Hz refresh rate, HDR10+ |
| Processor | Qualcomm Snapdragon 8 Gen 1 octa-core |
| Memory | 8/12GB RAM |
| Camera | 50MP, f/1.7 + 50MP, f/2.2 + 13MP f/2.4 rear w/ LED flash. 32MP front |
| Storage | 128/256GB on-board |
| Software | Android 12 w/ ColorOS 12.1 |
| Battery | 5000mAh non-removable, w/ 80W wired charging |
| Dimensions | 163.7×73.9×8.5mm, 218g |