Orange O Bones review: loud and proud
Amplification experts take a turn with bone conduction tech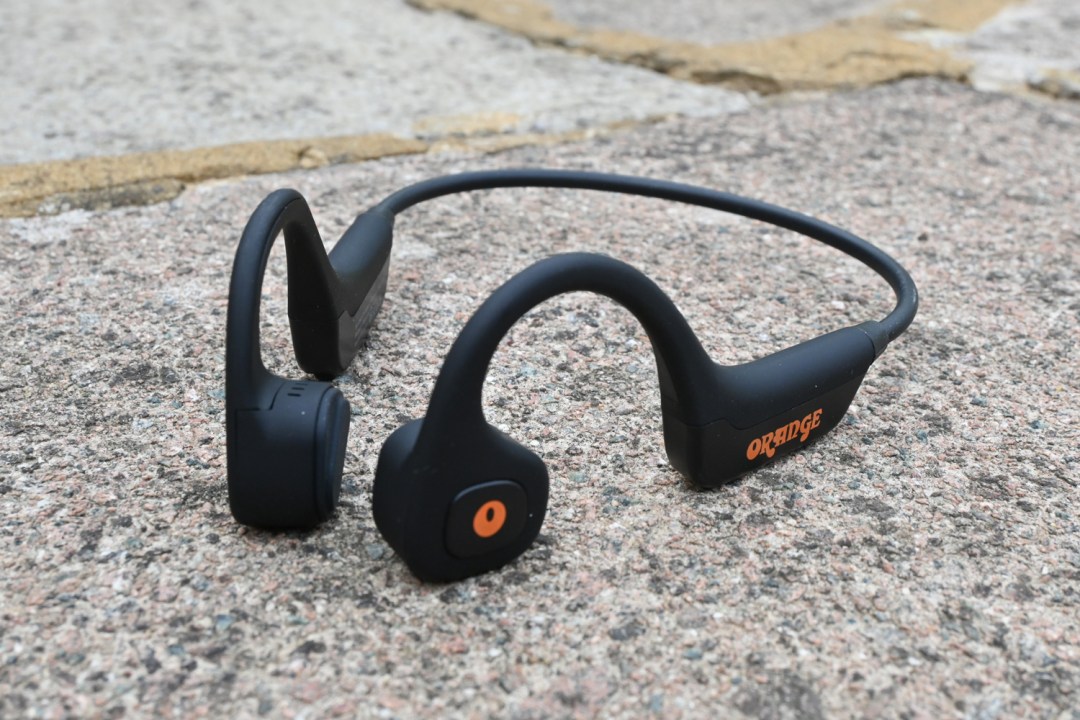 Bone conduction headphones are great for jamming out while also staying aware of your surroundings, but the technology isn't exactly first in line when it comes to sound quality. Orange Amps, on the other hand, is a firm that most certainly is. The British speaker specialists reckon extra volume gives the Orange O Bones a sonic step up over rivals from the likes of Shokz and Philips.
Elsewhere it's packing a sizeable battery and fitness-friendly sweat resistance, plays nicely with virtual assistants both Apple- and Android-flavoured, and a flexible neckband that should major on comfort. The real eye-opener, though, is the £79 price. That's a whole lot more wallet-friendly than the competition.
Time to find out if it hits all the right notes everywhere else.
Design & build: back to black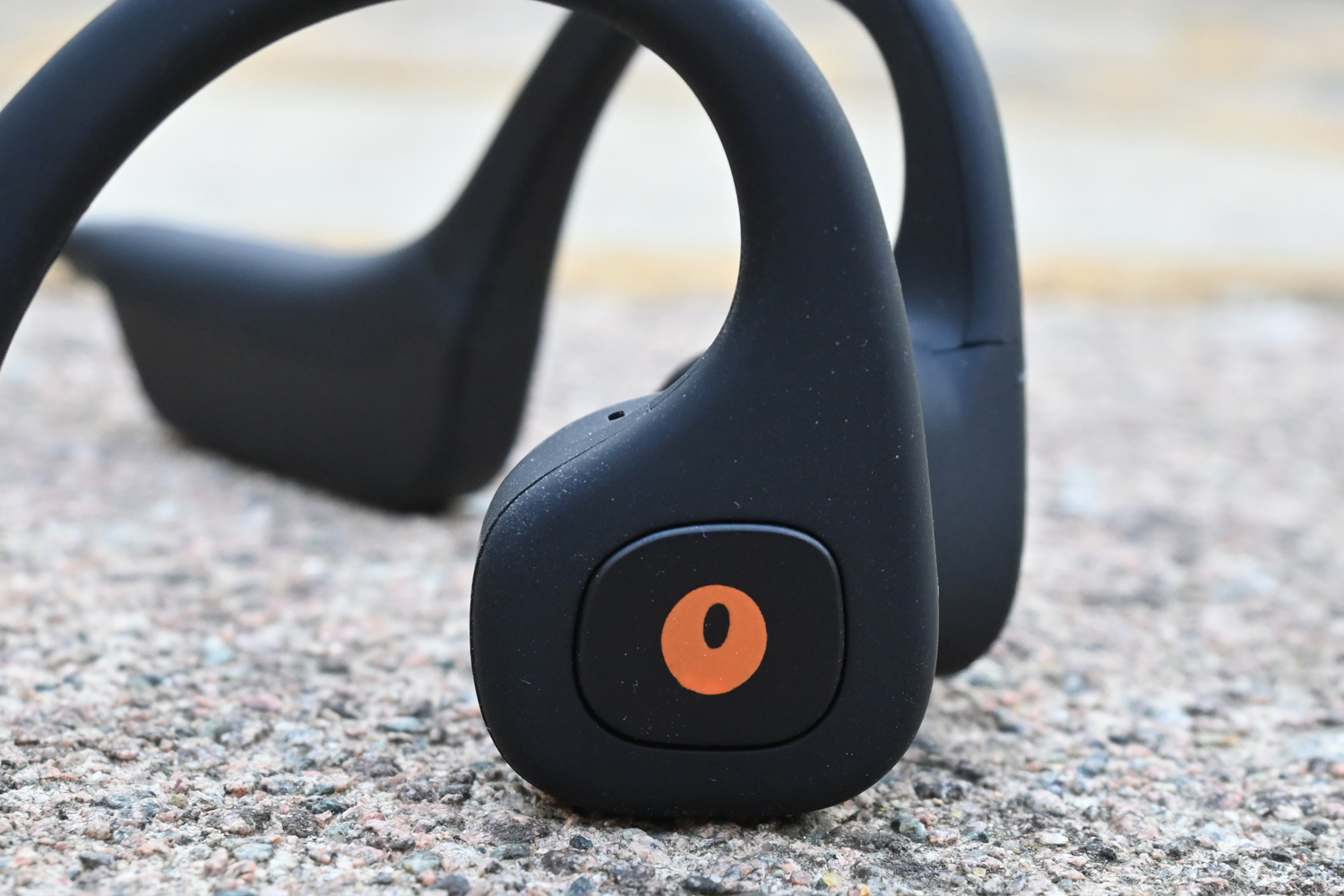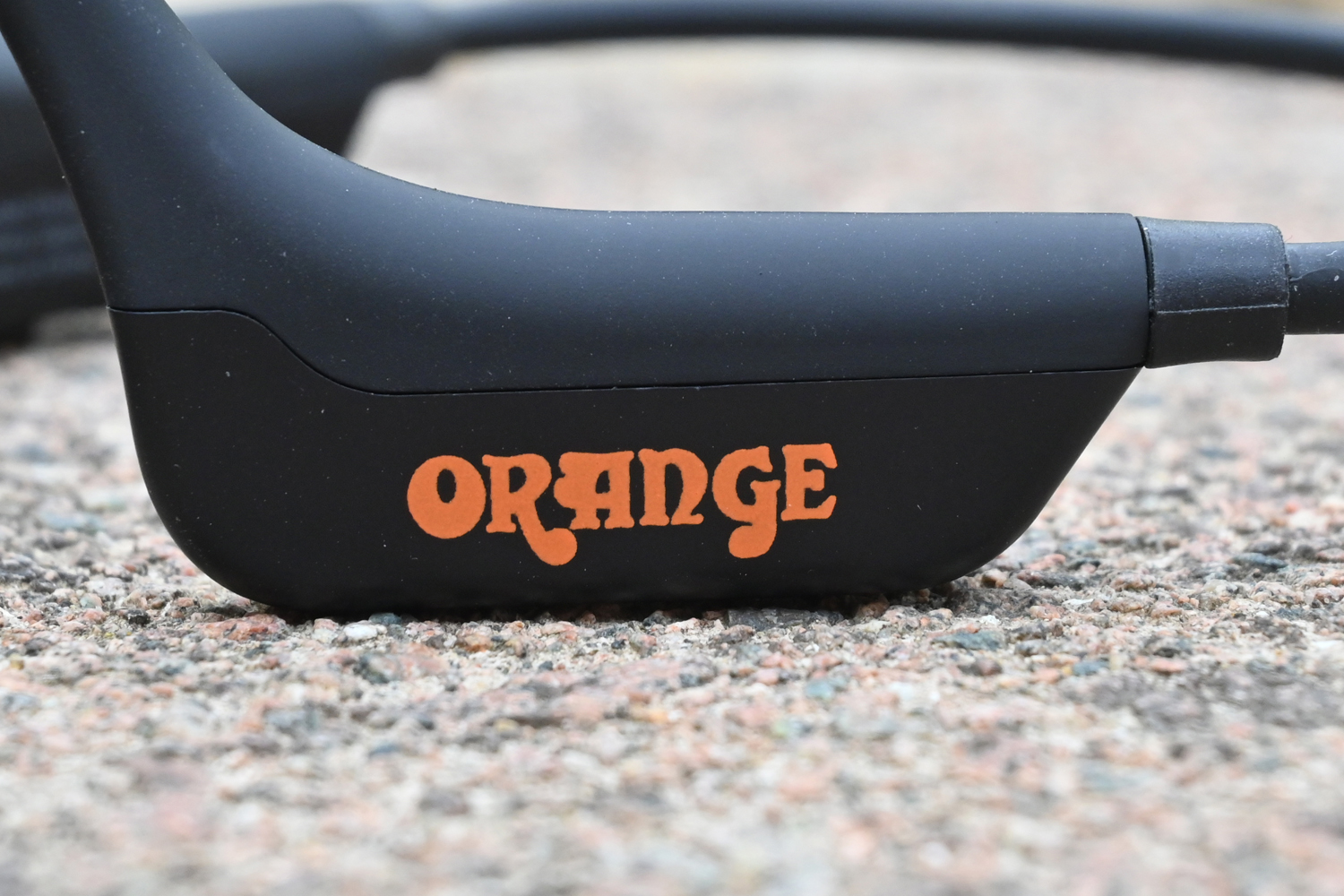 Retro-tastic Orange logos aside, the O Bones largely tread the same path as the rest of the bone conduction world. It's a neckband design, with buttons and batteries at the sides and vibration drivers hanging off ear hooks. Everything's a little chunkier here than the more fitness-focused Shokz OpenRun Pro, and the orange-on-black colour scheme doesn't do much for subtlety either. It's barely any heavier though, weighing in at just 32g.
The neckband isn't adjustable at all, but isn't as rigid as some rivals so tends not to get in the way. It's the inward-angled drivers that keep everything in place by squeezing your cheek bones with just the right amount of pressure. You'll always know you're wearing 'em, but they won't feel uncomfortable even after an entire day of tunes.
Orange reckons the O Bones are IPX4 water resistant, which is a step or two behind that of pricier rivals. Essentially you'll be fine if you get caught out in a light rain shower, or if you get especially sweaty while working out, but you should ride out heavier storms under cover. And definitely don't expect to be able to head into the pool with a pair on your bonce.
Bundling a pair of foam earplugs in the box seems like an odd move: surely the one reason you'd want bone conduction headphones is to hear the outside world?
Features & battery life: plug-in baby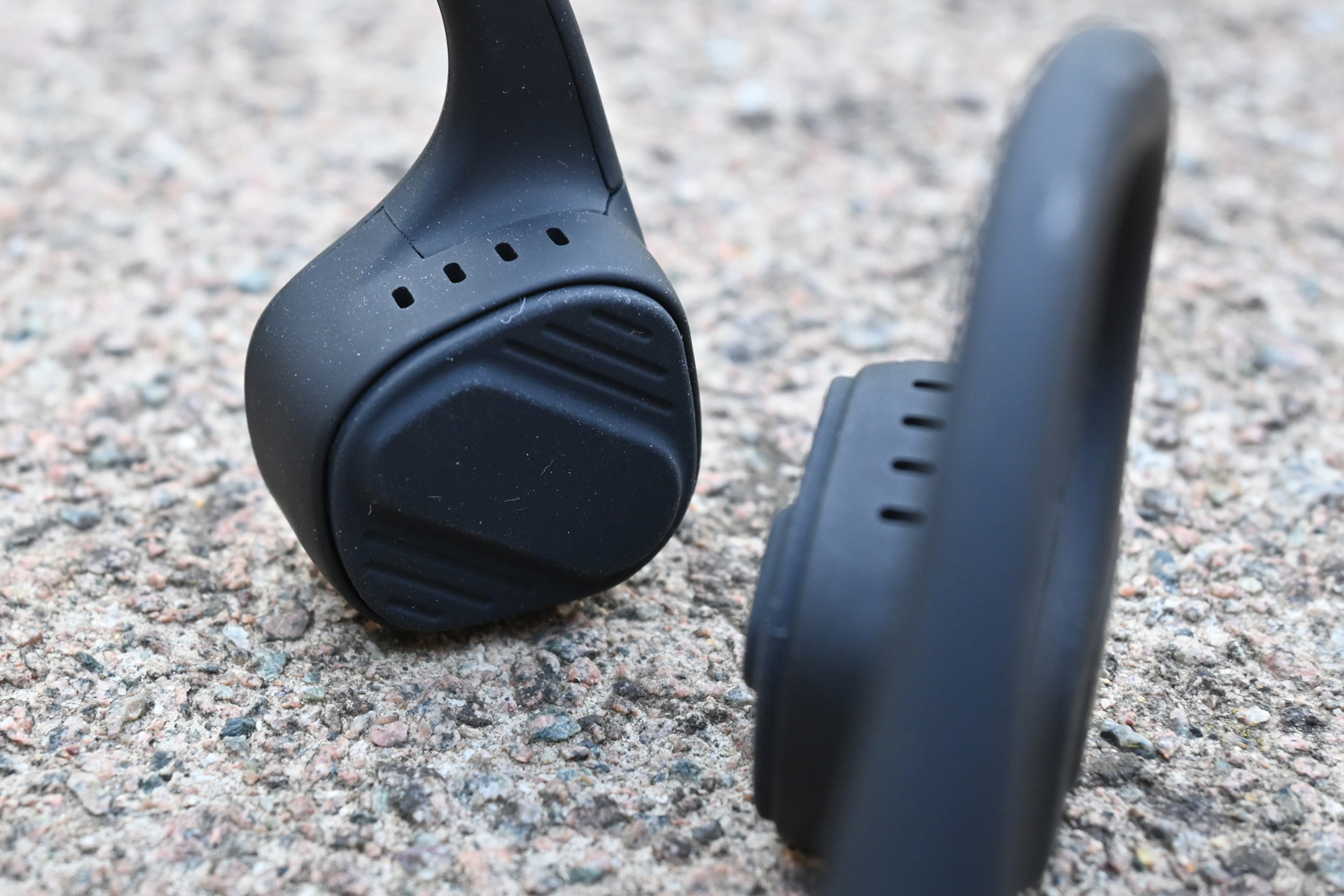 Only one of the buttons on the bone conduction drivers is real, but fair dues to Orange for the symmetrical looks. It's a multifunction effort, handling power, pairing and playback with a combination of presses and double-taps. It can also wake your phone's virtual helper, be it Siri or Google Assistant.
Annoyingly, however, it can't skip tracks. You've got to reach back behind your ear to the second set of buttons, which tweak volume on the fly with each press, or skip your playlists forwards and backwards when you hold them down. It's not as convenient as as having everything on one button, and there's no smartphone companion app for rebinding the button combos either.
A rubber cover protects the USB-C charging port, which is a welcome inclusion. There's no need to faff about with proprietary cables, and can probably top up using your smartphone's cable and power brick.
Remembering to plug in isn't always a given, though. There's a red LED that flashes when you're running low, but it's impossible to see while you're wearing the headphones – something we tend to do before actually turning them on. Shokz does it far better by audibly confirming how much charge you've got left every time you power them on.
Battery life is generally OK, averaging between six and seven hours with the volume cranked to about 80%. That falls short of Orange's eight hour estimate, and can't compete with the pricier Shokz OpenRun Pro and its near nine-hour runtime. Turn down the volume and it'll last a little longer, but that also defeats the object of buying a pair in the first place.
Sound quality: feel the vibe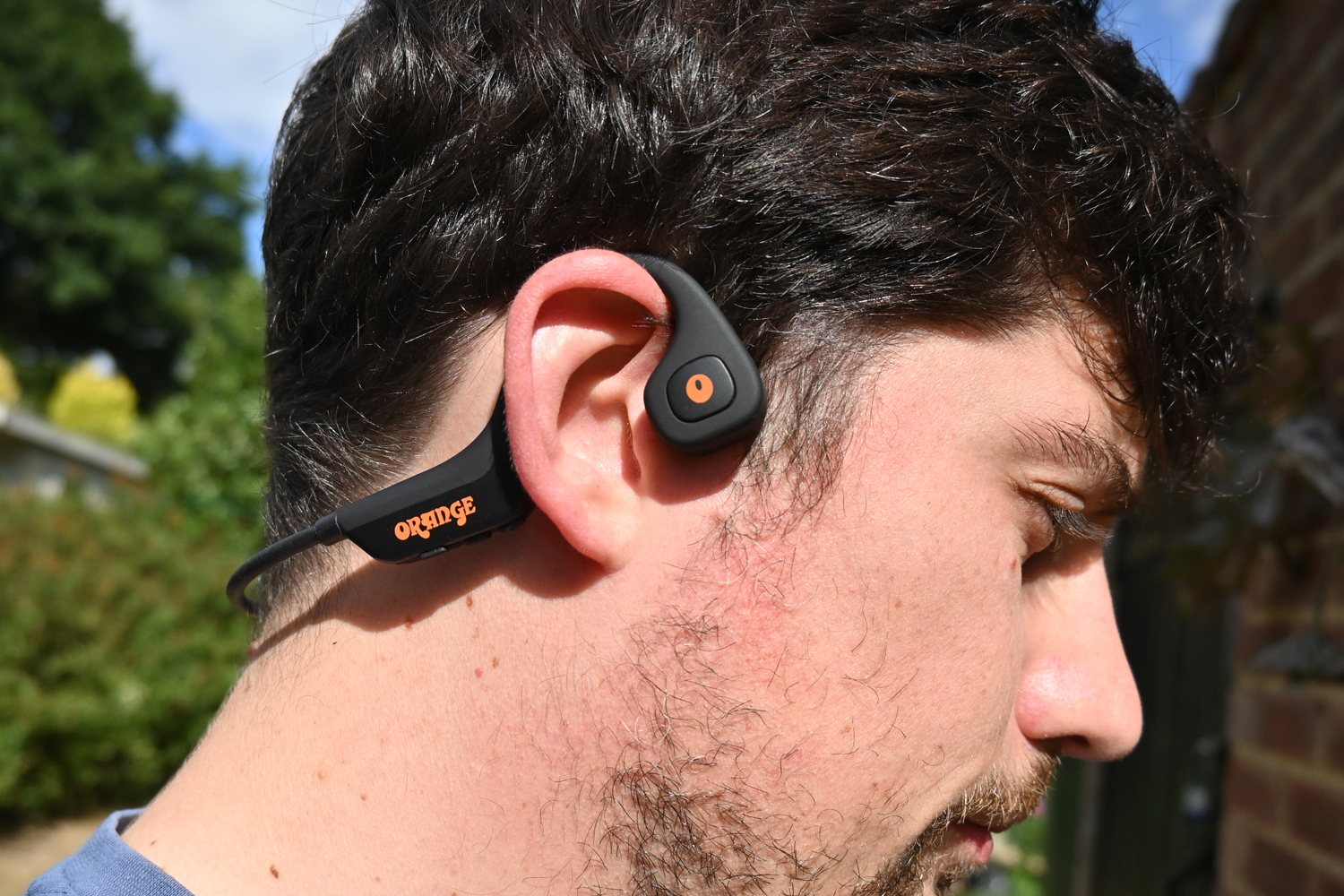 That's because when you turn them up, the O Bones get properly loud. So much so that 100% volume was uncomfortable to listen to, with a particularly sharp high-end. Dial things down a notch or two, though, and they really are quite impressive given the limitations of the tech.
Dance tracks have proper presence, with Hot Chip's Over and Over delivering a thumping bassline. Vocals and cymbals are rather crisp, and tend to overpower the mid-range a bit, but overall presentation is more well-rounded than most bone conducting rivals. Any pair of regular in-ears will have more precision and greater coherence, but fair play: the O Bones aren't nearly as muddy and vague as the direct competition.
Step outside and overall clarity takes a hit as background noise increases. It's worse while cycling, with passing cars essentially drowning out your tunes. That's great for safety, but not so useful if you're listening along to a podcast.
You've absolutely got to crank the volume up to get the best sound, at which point the drivers vibrate like you're stood in front of a speaker stack at a live gig – only concentrated entirely on your cheekbones. A shame, then, that making liberal use of the +VOL button also lets everyone in the vicinity listen to your tunes as well. Sound leakage is very high, and turning it down so as not to disturb your work colleagues, fellow commuters and gym buddies strips out almost all the bass.
Orange O Bones verdict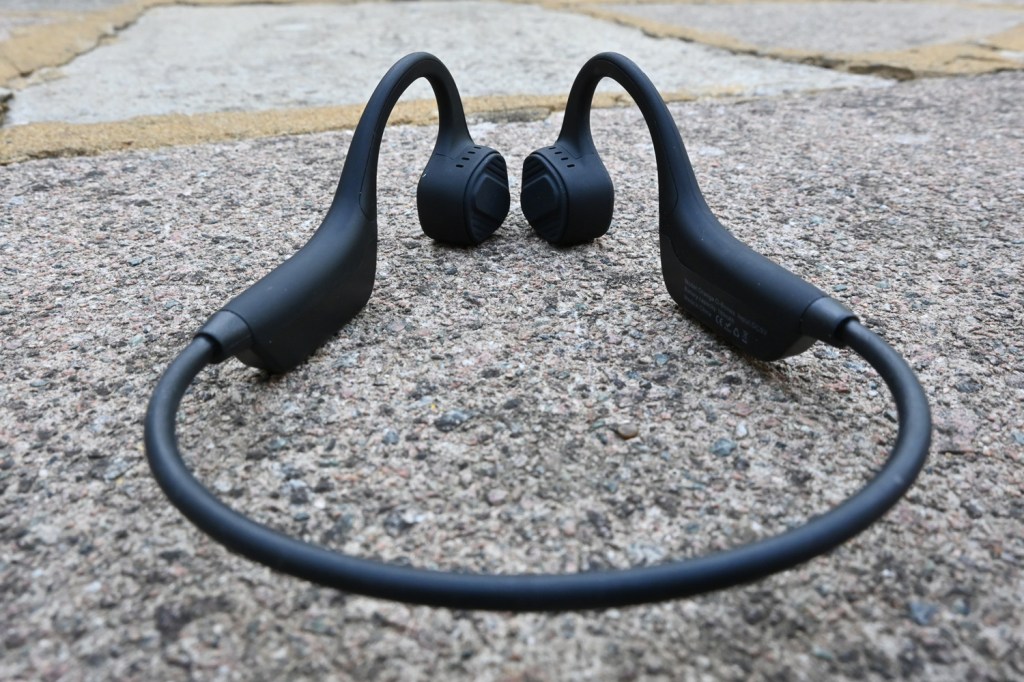 Bone conduction seemed like an odd direction for a company that prioritises audio quality to take, but Orange has done well with its debut effort. The O Bones make the same compromises as every rival that uses the tech, but manages to deliver a better all-round sound – and at a very reasonable price.
Battery life is merely OK, and for the best audio you've really got to listen loud – at which point anyone nearby will be listening in as well. Ergonomics could also be a little better, and the competition promises better water resistance too.
Still, if you like to work out solo, the O Bones could be worth a look.
Stuff Says…
Reasonably-priced bone conduction headphones that get surprisingly loud. That isn't enough to overcome the limitations of the tech, though, and skinnier rivals are a better choice for fitness fans.
Good Stuff
Impressively loud sound
Competitively priced
Convenient USB-C charging
Bad Stuff
Sound bleeds out when you crank the volume
Not the slimmest bone conductors out there
Battery life only OK
Orange O Bones technical specifications
| | |
| --- | --- |
| Drivers | 16mm bone conduction |
| Active noise cancellation | No |
| Battery | 7 hours |
| Wireless charging | no |
| Bluetooth version | Bluetooth 5.0 |
| Codecs supported | SBC/AAC |
| Durability | IP55 |
| Weight | 29g |