Panasonic EX750 hands-on review
4K Pro in an LED set - but can it match the blacks of OLED?
OLED might be the future, but it's also painfully spenny.
Sure, you can get a 65in panel with all the acronyms you could ever need – 4K, HDR, HLG, etc. – but you'll need to clear a space in your wallet before clearing a space on your wall.
What do you do if you want a properly pretty picture without the price tag? You go for LED – at least, that's what Panasonic is hoping with it's highly equipped EX750.
How does it stack up against OLED, though? We went eyes-on with the new set at the Panasonic Convention in Frankfurt to find out whether this slim screen can hold a candle to its higher-end friends.
And if you want to know where the EX750 fits into the full Panasonic 2017 line-up, check out our full breakdown of the range here.
Panasonic EX750 design: slim, silver and swivelling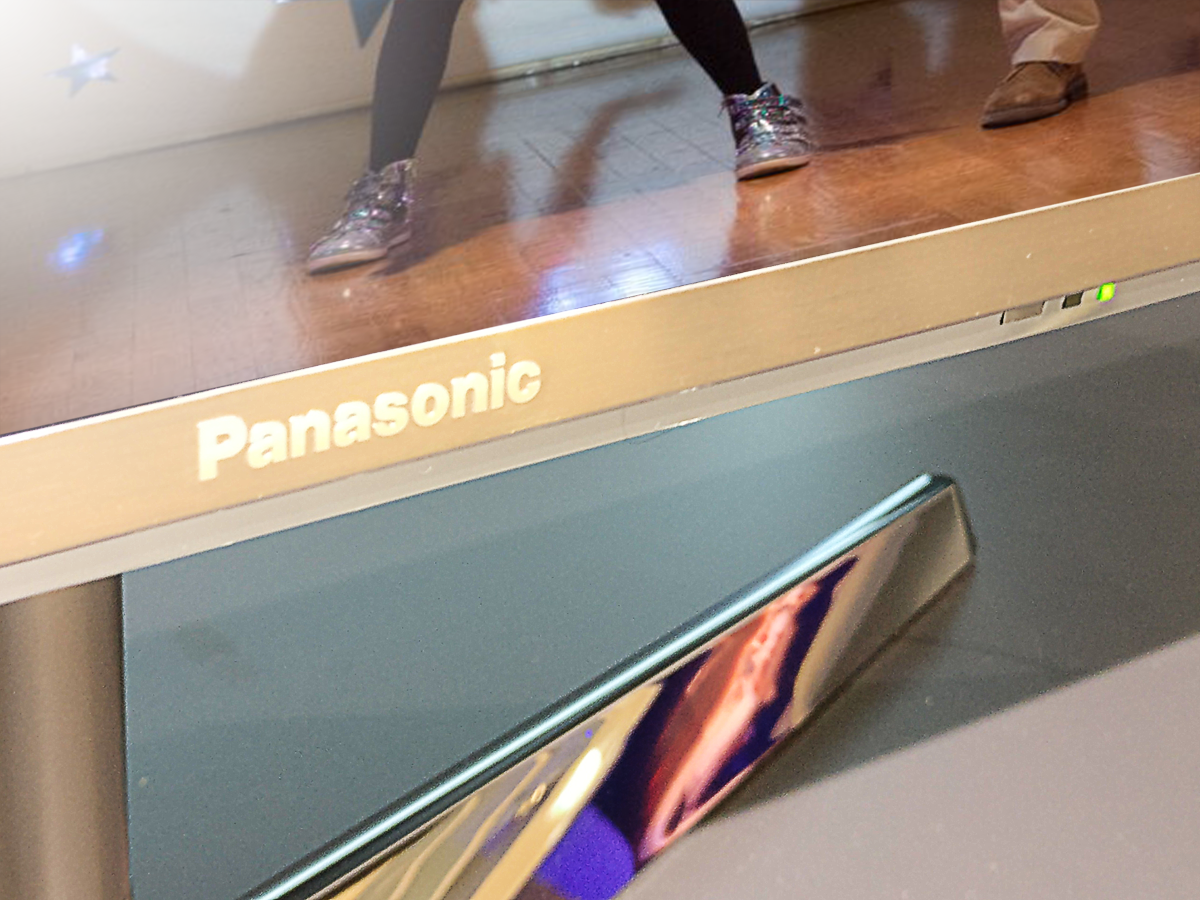 Some TVs will take your breath away – here's looking at you, LG Signature W – but usually a solid build and a slim design is enough, and that's very much the case with the EX750.
Panasonic hasn't tried to do anything new with the EX750's body and that's fine, because a premium-feeling silver surround, narrow bezels and a sturdy feel make it a set that you'll be happy to have on the wall when your mates come round.
It's not paper-thin, but it's no chunky box, either, and the metal stand adds to the high-end feel.
If easy adjustment matters to you, you'll want the 50in or 58in model: both of these come with the nifty swivel and lift stand, which does exactly what it suggests – allows you to effortlessly turn and raise the display.
The 65in version gets swivel abilities only, while the 75in whopper that tops the scale ships with a fixed stand for stability. Still, it looks nice enough – if less subtle than the central legs on Panasonic's EZ1002.
Panasonic EX750 picture: an imperfect pro package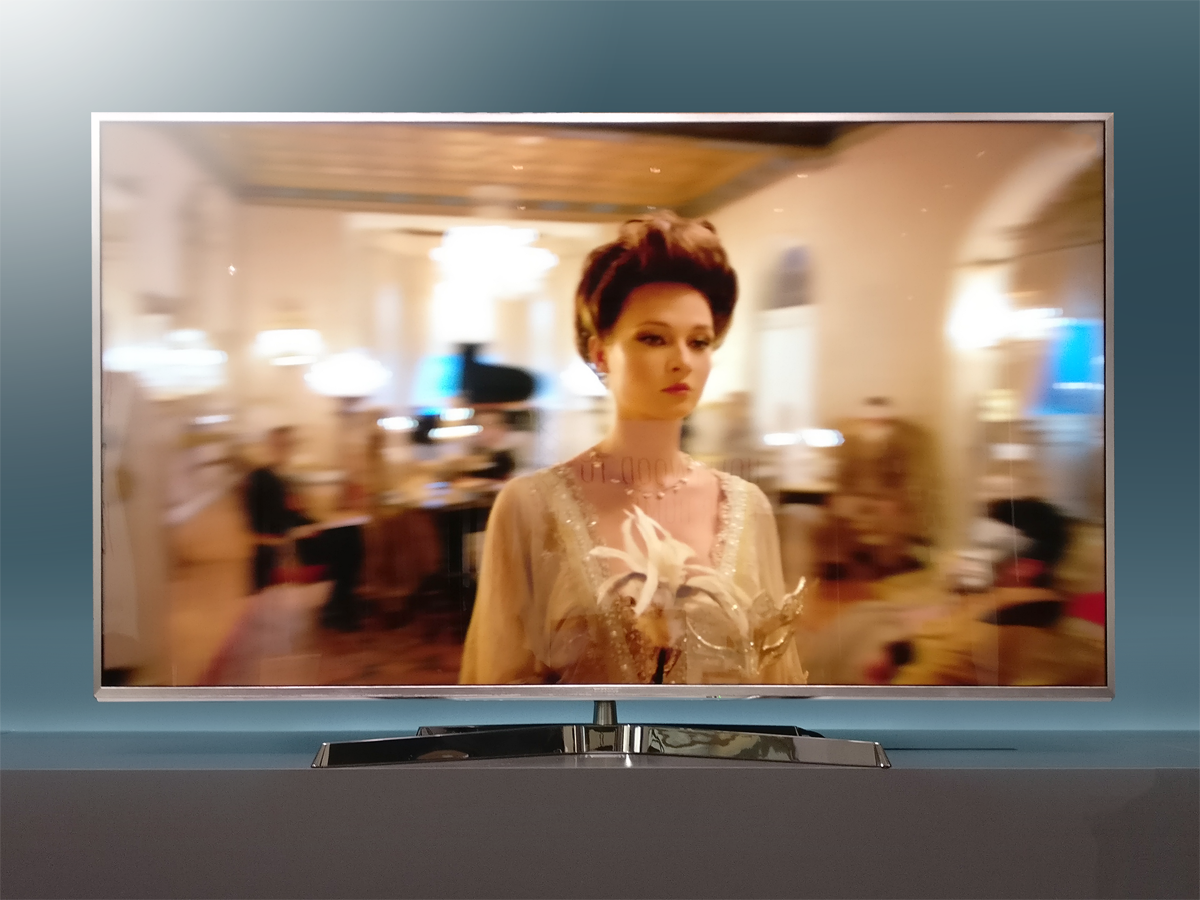 Despite being an LED set, the EX750 ships with almost every feature you could want from a high-end telly: 2400Hz processing, local dimming, HDR and HLG support and Panasonic's HCX2 cinematic colour processor. A lack of support for the more advanced Dolby Vision is the only real fly in the ointment.
The real question, of course, is what it looks like in reality – and the answer is very good.
As you'd expect, it's very bright. Side-by-side with Panasonic's new EX952 OLED TV, colours aren't as rich as the OLED – but saturation is still impressive, while the LED tech means the EX750 is actually the brighter screen.
Likewise, the images themselves are clear and sharp – as you'd expect from a 4K set – with no judder or noticeable motion blur, thanks to that speedy processor.
What about blacks? Well, we only had limited time with the EX750, but there was still a gulf between the contrast levels of the EX750 and its OLED neighbours.
That local dimming tech does work hard to deliver deep black levels (it basically times the backlight to work in sync with the LED shutters), but low-light scenes still looked a little washed out, even in a dark viewing room.
As a whole, images seem nicely balanced, but we'll need to put the EX750 through a full test to assess just how the blacks stack up.
Panasonic EX750 sound: wait and hear
Of course, TV isn't just about the picture – not any more. Sure, the EX750 is all about that '4K Pro' badge, with its ability to replicate colours with incredible accuracy using 3D lookup tables, but sound matters, too.
Admittedly, if you're buying this TV you'll probably have or want a decent speaker setup or soundbar – but that's no excuse for Panasonic not to make an effort.
So, how does the EX750 sound? The simple answer is that we don't know: there were no sound demos on offer in Frankfurt, and there was no mention of the speaker system on the EX750 – but, given its slim build, we doubt it'll consign your separates to the bin.
More interestingly, there was no mention made of Dolby Atmos – or anything equivalent – with the attention very clearly on picture.
Panasonic EX750 interface: a new home
As for the software onboard, Panasonic has taken up the reins from Firefox OS – since Mozilla pulled support – and crafted its own system, dubbed My Home Screen 2.0.
While the name isn't imaginative, the system itself is nice enough, with a couple of new features that feel as though they could be genuinely useful.
Custom folders, for example, mean you can group apps however you like, while Panasonic has added a new 'My App' button to the remote, which works as a custom shortcut to an app of your choice. It's not revolutionary, but it's the sort of everyday feature that makes the TV experience that bit more seamless.
Otherwise, the circle-based interface is very graphically similar to the previous iteration and, besides being a little laggy, is friendly enough.
As for 4K content, it'll take video from Amazon, Netflix and YouTube – complete with support for the latter's incoming 4K HDR app – so you shouldn't be short of binge-watch material.
Panasonic EX750 initial verdict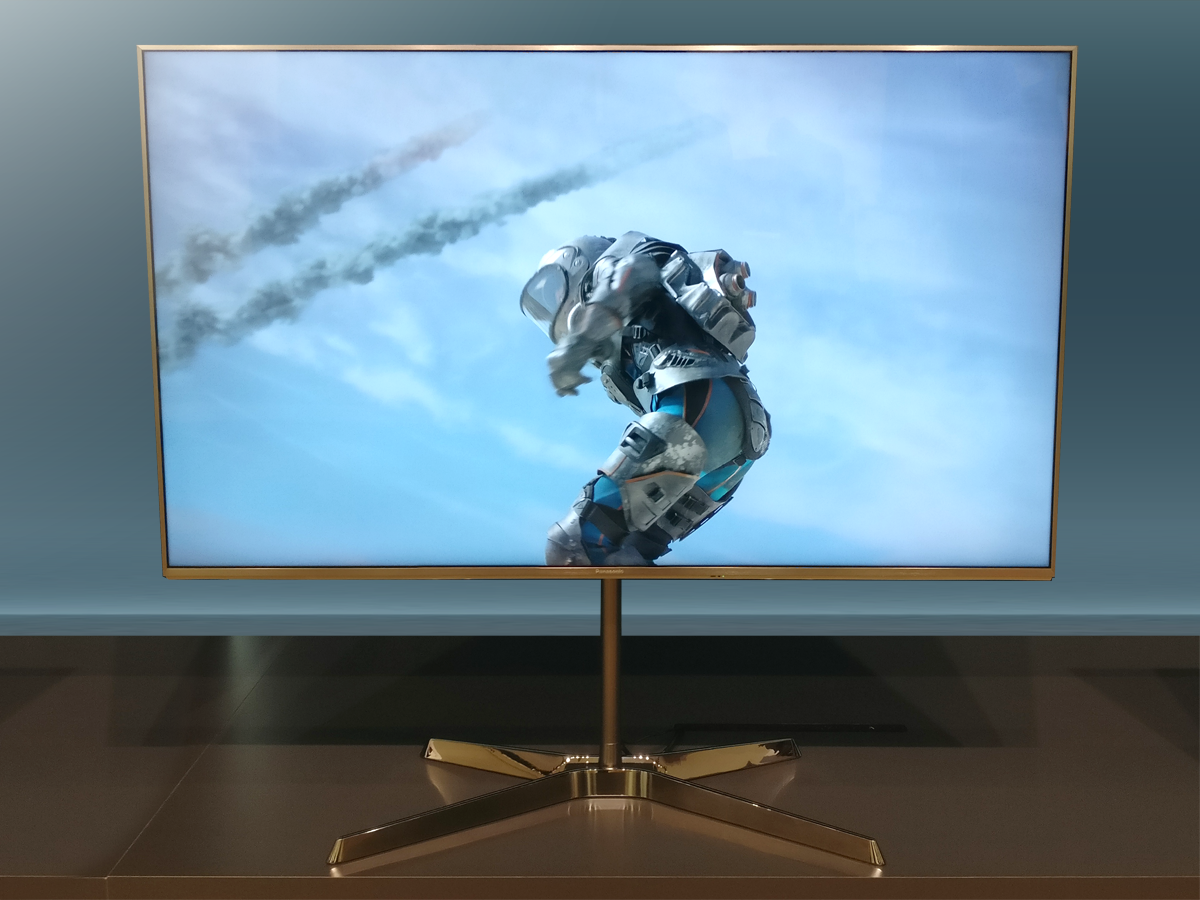 Until we spend some proper time with the EX750 we won't be able to say for sure just how it stacks up, both with its LED competition and the higher-end OLEDs on the market.
That said, first impressions can tell you a lot about a box – and this one is no shoddy screen.
If truly deep blacks matter, OLED is probably the only way to go – but for a set that's friendlier for your budget and looks stunning, the EX750 is stellar.
Yes, black levels looked less impressive than we'd hoped, but across colours, brightness and general clarity, the EX750 looks to be up there with the best LED displays. We'll deliver our full verdict just as soon as a review sample is available.