Panasonic EZ952 hands-on review
Does Panasonic's new, cheaper OLED range deliver the goods?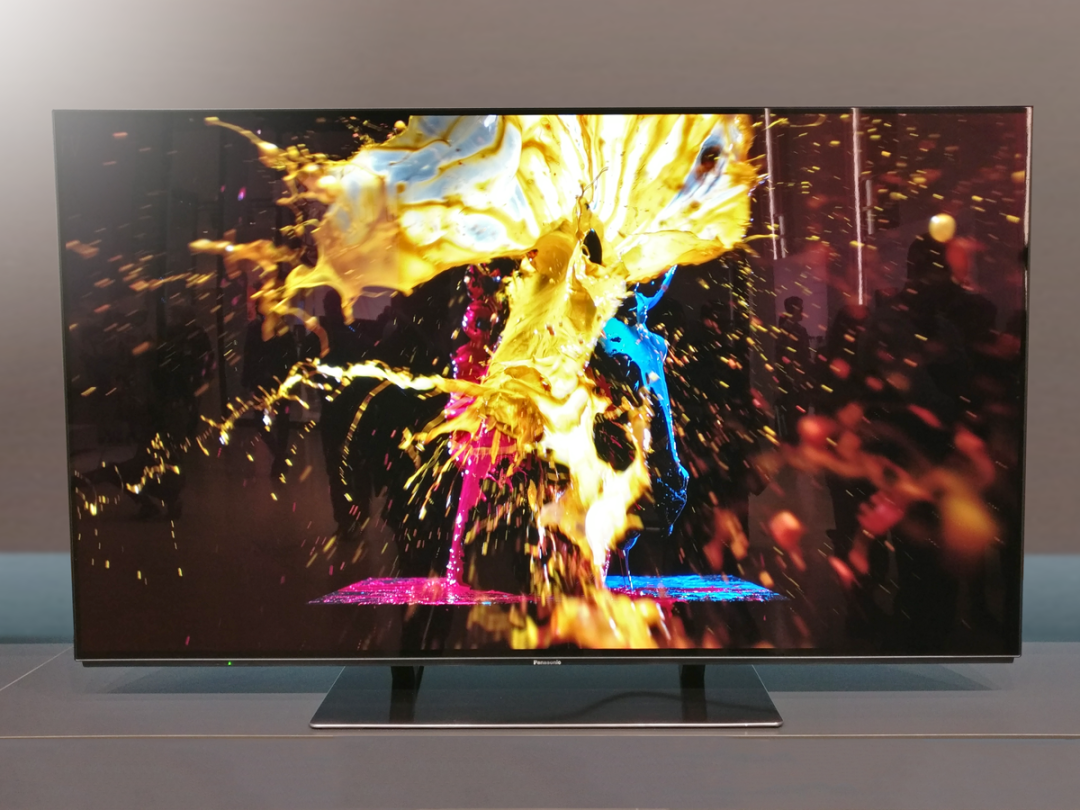 You want the true blacks and astounding saturation of OLED, but you're also sensible – and therefore you don't want to spend a ridiculous amount of cash to get it.
What do you do? According to Panasonic, you buy the EZ952, of course.
Before you yell, "the what now?", let us briefly introduce you: the EZ952 is sibling to the range-topping EZ1000-series that was unveiled at CES – and it packs a whole load of professional-level features, without punching such a hole in your pocket.
Sure, it'll still be expensive (there's no fixed word on pricing yet), but we know it'll be cheaper than the EZ1002.
Will it be good, though? We're yet to test it fully – but I have had a good chance to ogle it at the Panasonic Convention in Frankfurt. Here's the early verdict.
Panasonic EZ952 design: stylish as standard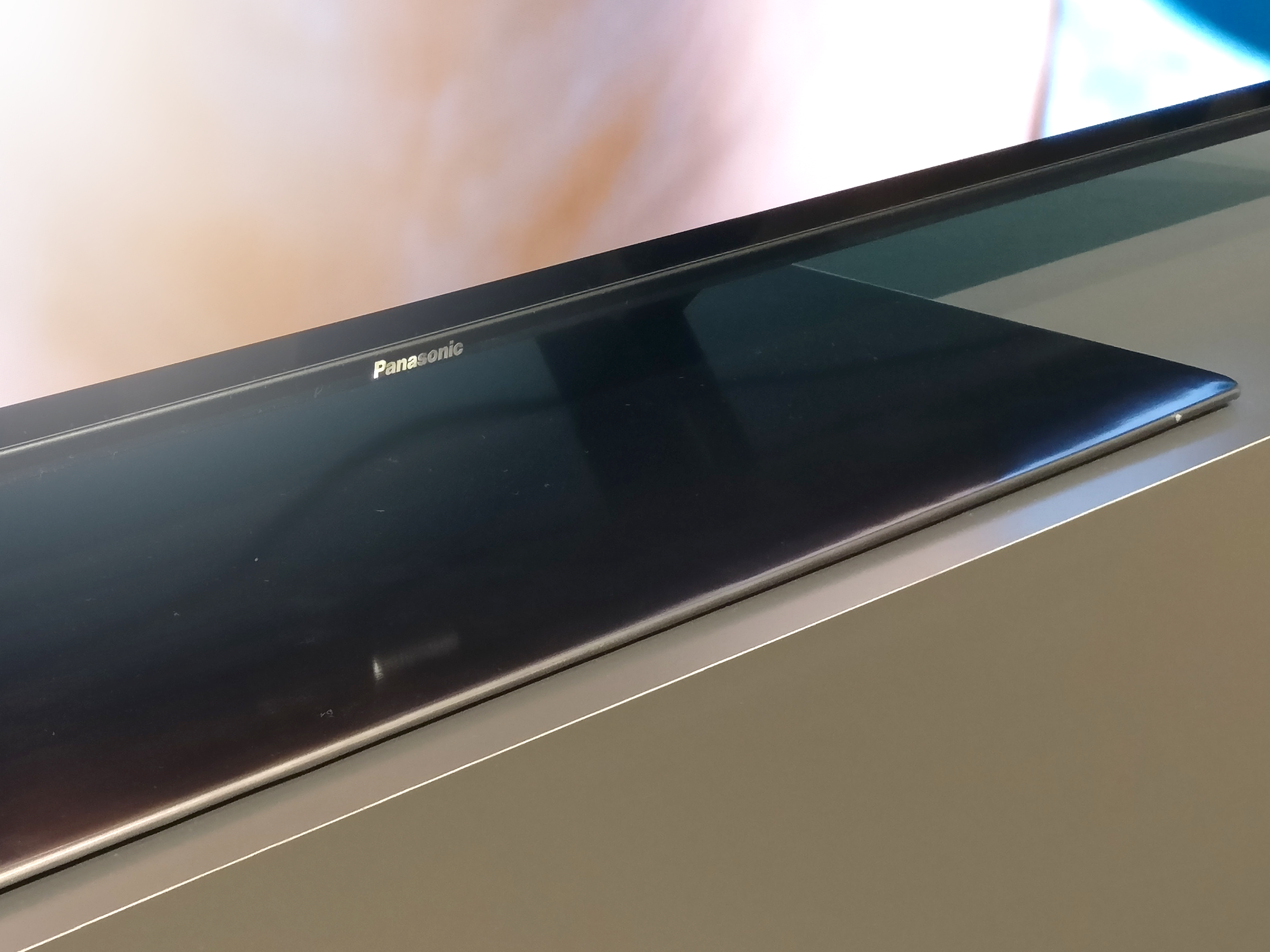 A pretty telly is a subtle telly – which makes the EZ952 beautiful indeed. Dark accents and a relatively slim bezel mean the focus is all on the picture (which is good, because it's a really, really nice picture) and, while it might lack the kind of Scandinavian speciality that gets people talking, it's something you'd be happy to have in you living room.
The stand, too, is nothing special – but it's not plastic and horrible, either. Only the top-end EZ1002 gets the cool central stand setup, supported by a soundbar, with the EZ952 treated to a more mainstream flat base and twin leg arrangement.
Still, the package as a whole is simple, uncluttered and continues Panasonic's trend of producing tellies that look good on the wall, thanks to a distraction-free frontage.
Whether or not you buy into the company's 'Art & Interior' design concept, the metallic finish paired with the pedestal stand gives the 65in model (the other is a 55in display) a real sense of poise, befitting a telly that delivers cinema-quality viewing.
Panasonic EZ952 picture: 4K and more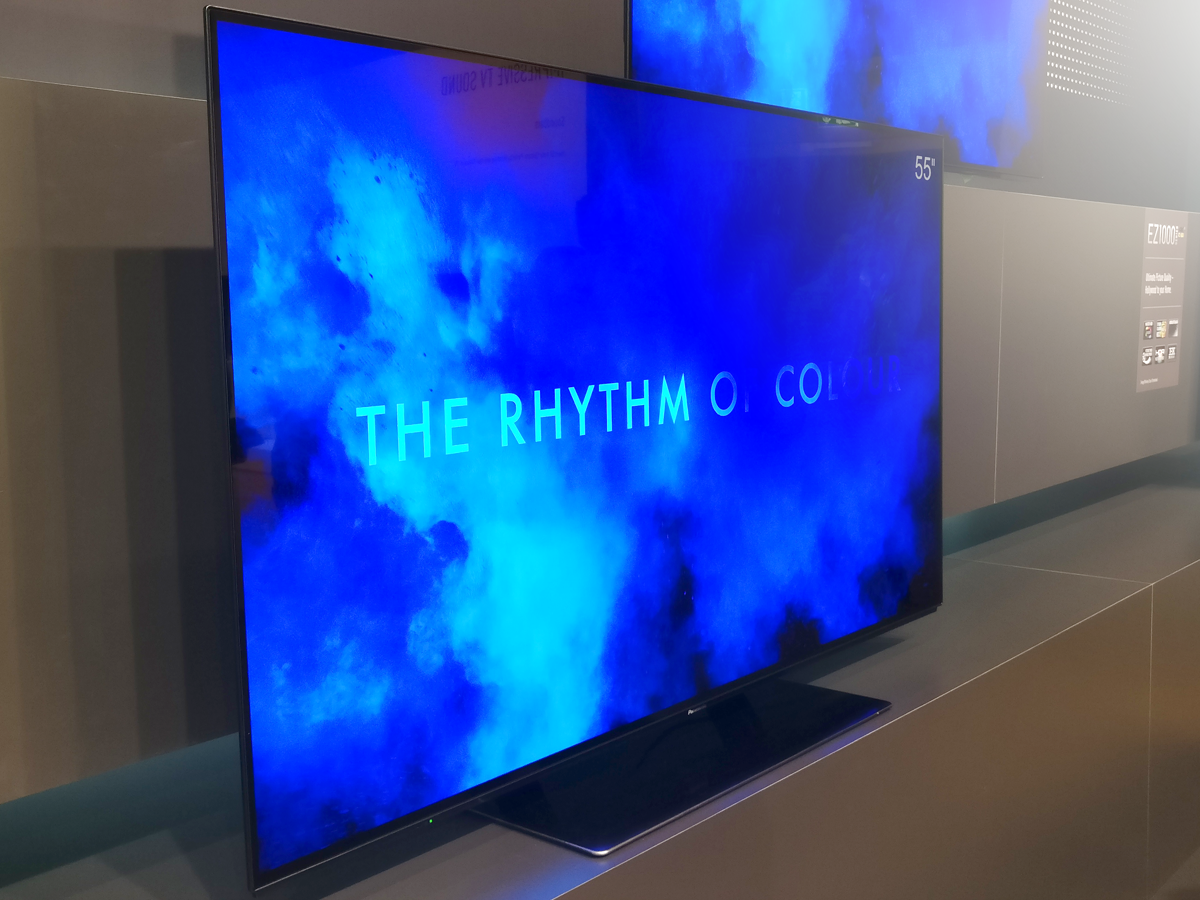 What of the all-important picture, then? Well, it doesn't disappoint. While the EZ1002 might bag the best collection of features, the EZ952 is hardly lacking. Besides its 4K resolution, it's compatible with HDR 10 and HLG (Hybrid Log Gamma, as used by the BBC), and carries an HDR brightness enhancer that optimises picture quality in bright rooms.
The Dolby Vision HDR standard is unfortunately not part of the spec on and of Panasonic's 2017 TVs, which is a shame, but the company has applied for (and expects to get) Ultra HD Premium and THX certifications, which gives you an extra indictation of the EZ952's credentials.
In person, the panel's colours are predictably rich, with stunning saturation and surprising brightness – in fact, Panasonic's new OLED displays have roughly double the peak brightness of last year's models which, paired with true blacks, makes for quite incredible dynamism.
Images appear both crystal clear and astoundingly deep, with the classic OLED contrast ratio improved further thanks to the same HCX2 cinematic imaging tech as can be found in the EZ1002. This clever bit of Panasonic tech fine-tunes how near-black tones appear – a traditionally tricky area for OLED TVs – as well as delivering colour accuracy that puts the EZ952 in professional territory.
Yes, everything we've seen on the telly so far has been has been test footage that's mastered specifically to make the set look its best, but this still very much seems a screen that will stop you in your tracks. Next to the EX750, it's clearly a cut above, with a sharpness and depth that the non-OLED rival just can't match.
Panasonic EZ952 sound: missing a bar
As for audio, the EZ952 sadly misses out on the Technics-tuned Dynamic Blade soundbar that sits beneath the EZ1002, making do with in-built speakers.
There was no word on whether Panasonic might sell a similar soundbar as an add-on for the former, but that seems unlikely given that the 14-speaker Blade is one of the EZ1002's big selling points. Boo.
I didn't get ears-on time at the event so can't say how the EZ952's own speakers will perform, but chances are you'll want to get a separate soundbar or speaker system – because a TV this slim is unlikely to deliver a punchy soundtrack.
Still, at least the picture alone is nice enough to look at – and a new 4K gaming mode means it'll work a treat for button-mashers, too. Stick the EZ952 into that setting and you'll get a higher processing rate that drastically reduces the lag that beset previous Panasonic OLEDs, making for big, beautiful play.
Panasonic EZ952 interface: Welcome home
Like the EX750, the EZ952 also benefits from Panasonic's rework of Firefox OS. Things look pretty much identical to before, with slightly laggy circles making up the majority of the interface, but it's a smooth enough thing to use and doesn't clutter the telly with unnecessary icons.
Newly added to the renamed My Home Screen 2.0 is the ability to create app folders, which is nifty if different members of your family frequent different apps, alongside a novel shortcut button on the remote than can be customised to launch an app of your choice. It's a small touch, but a handy one.
Wondering where you'll get your 4K fodder? There's support for Amazon, Netflix and YouTube – including the 4K HDR app that's coming soon – so you shouldn't be short of stuff to watch. Throw in that HDR10 and HLG support for Blu-ray, streaming and broadcast and – the aforementioned lack of Dolby Vision aside – you've got a pretty future-proofed bit of kit.
There's also an upgraded Freeview Play version on-board, with enhanced search and recommendation tools to rival the likes of Virgin's new V6 box. How well it'll work will require some proper review time, but it's clear that Panasonic is keen to put all kinds of content at your fingertips.
Panasonic EZ952 initial verdict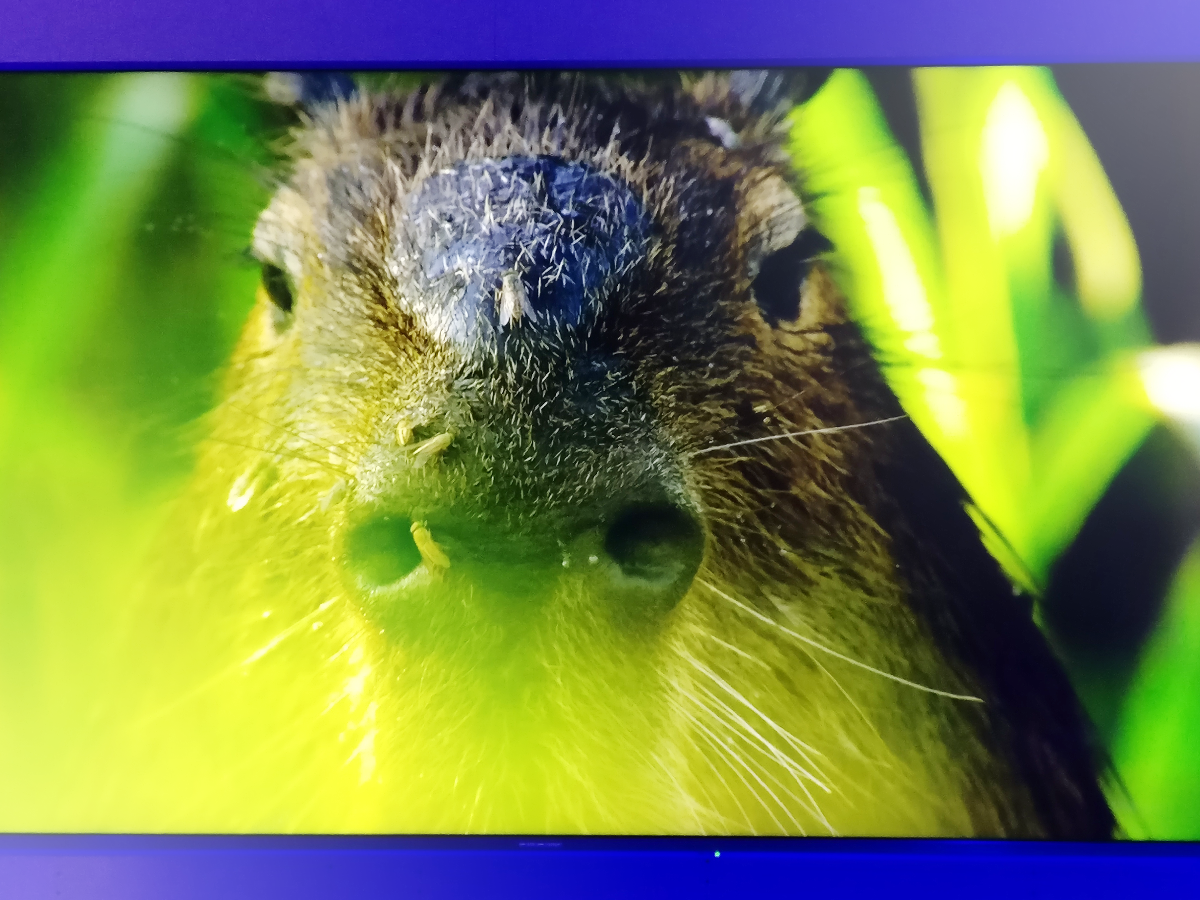 Yes, it'll still be expensive, but the EZ952 is a key step in the right direction for OLED TVs generally, bringing high-end features into a less expensive box.
With imaging tech that seems to deliver astounding images across the board – including brightness levels that might just end the LED vs OLED debate – as well as nifty additional features such as that 4K gaming mode, it's clear that the EZ952 has been designed as a telly to live with.
While Panasonic is pushing the 'Pro' aspect of the screen, what with its extreme colour accuracy, it's really the fact that this TV has the potential to be a proper package of home entertainment that makes it exciting.
From the 4K platform support to the new remote buttons to the everyday style of the thing, we're eager to see if the EZ952 can fulfil the expectations set by our first encounter.