Panasonic FZ950 OLED TV hands-on review
This soundbar-equipped set is shaping up to be a fine OLED all-rounder...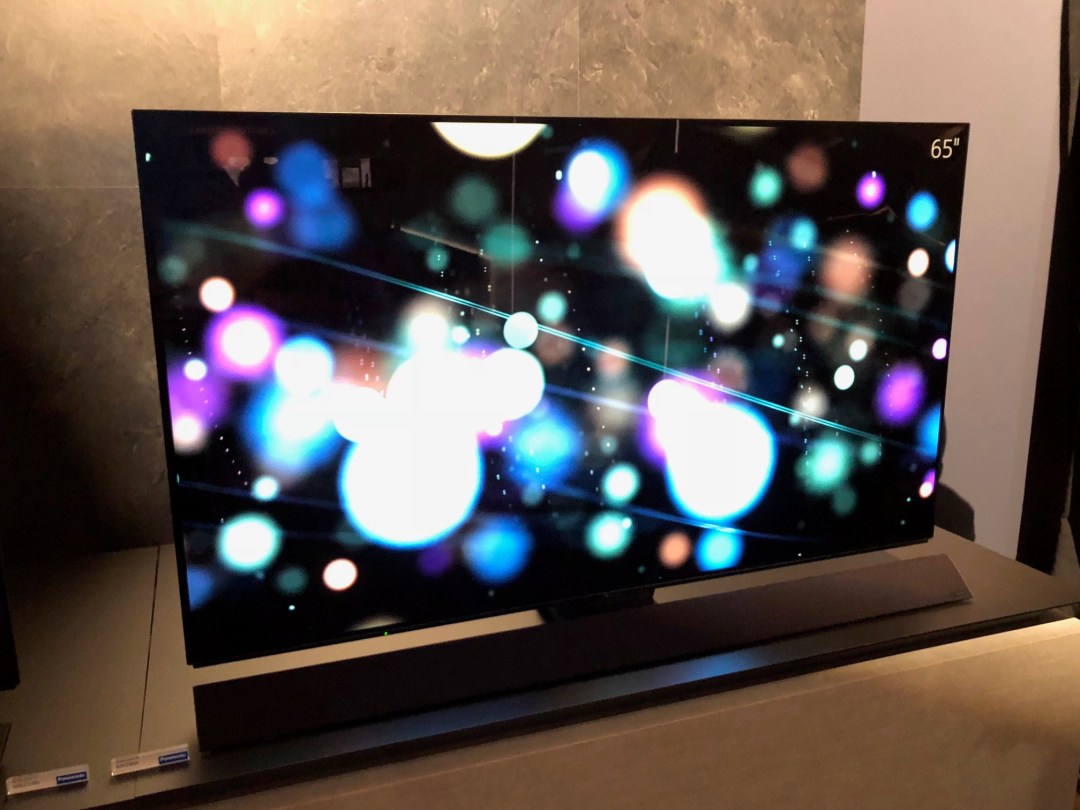 If you're going to trust anyone with how your TV picture should look, the guys who make the content you're watching are probably a good bet.
Take a peek inside some of Hollywood's biggest post-production firms, such as Deluxe and Technicolor, and you'll find them using Panasonic's EZ1002 2017 OLED screen as their consumer grading monitor. That's to make sure the colours you see are all looking just as they should.
Fine praise indeed, and this year, Panasonic is going one better. Its FZ950 and FZ800 OLED screens have an upgraded panel, better processor and updated picture processing to deliver a better-than-ever viewing experience.
While the FZ950 is the official flagship telly of the duo, it actually has the exact same screen as the FZ800 – the only thing that separates the two is that the FZ950 packs a Technics-tuned soundbar into its stand.
We got to take a first look at both screens in a behind-the-scenes demo at CES 2018 to see if you should be adding one of these OLEDs to your wishlist for 2018.
Features and picture quality: processor perks
While Panasonic's new OLEDs feature updated panels, sourced once again from LG Display, the big story here is what's powering them.
Panasonic has put its next-gen HCX processor behind the wheel, which controls a number of clever processing modes that are key to the TV's picture performance.
The most important of these is Panasonic's new 'Dynamic look-up table" (LUT), which helps to improve the contrast and colour of the picture by constantly checking and correcting it for accuracy.
Traditionally, a LUT is filled with information on what colours should look like in a piece of content, but it is only referred to once in a film's duration. Not only do Panasonic's new LUTs have more layers of information for more accurate colour handling, they are also constantly refreshed and updated (once every 100ms, fact fans) to ensure the best in colour, brightness and depth.
This is particularly notable in scenes with mid-brightness, where you'll notice bolder, but more natural colours. This helps make images look more realistic, particularly helping to improve the sense of depth in an image.
Blades of grass are distinguishable from one another and the texture of sand is more pronounced, which means you're all set for Olympic long jump and volleyball. Contrast is better too, with blacks looking deeper next to brighter whites like Jurgen Klopp's teeth.
Panasonic has also leant its support for a new HDR format, joining forces with Samsung to push the benefits of HDR10+, which is an advanced HDR format to rival Dolby Vision.
Similar to Dolby Vision, it uses dynamic metadata to ensure the most accurate HDR picture possible, and so far, has the support from the likes of Warner Bros., Fox and Amazon.
Having seen a side-by-side demonstration of HDR10+ versus HDR10, the benefits are clear, with punchier colours, better detail levels and more clarity and sharpness (assisted by Panasonic's new Dynamic LUTs).
If you've been groaning at the HDR format war that's been going on of late, this demo proves there's much more to it than marketing. As for getting the picture to its best, Panasonic's TVs last year proved to be a picture tweaker's paradise, and that isn't about to change with its 2018 range.
In fact, it's improved its calibration settings on its two new OLED ranges to give users extra tweaking capabilities in the darkest scenes, to bring out even more detail. Previously that made the menus slightly laborious for those not looking for quite so much control over their picture – it remains to be seen if it's been decluttered at all this year.
Sound quality: bigger and bolder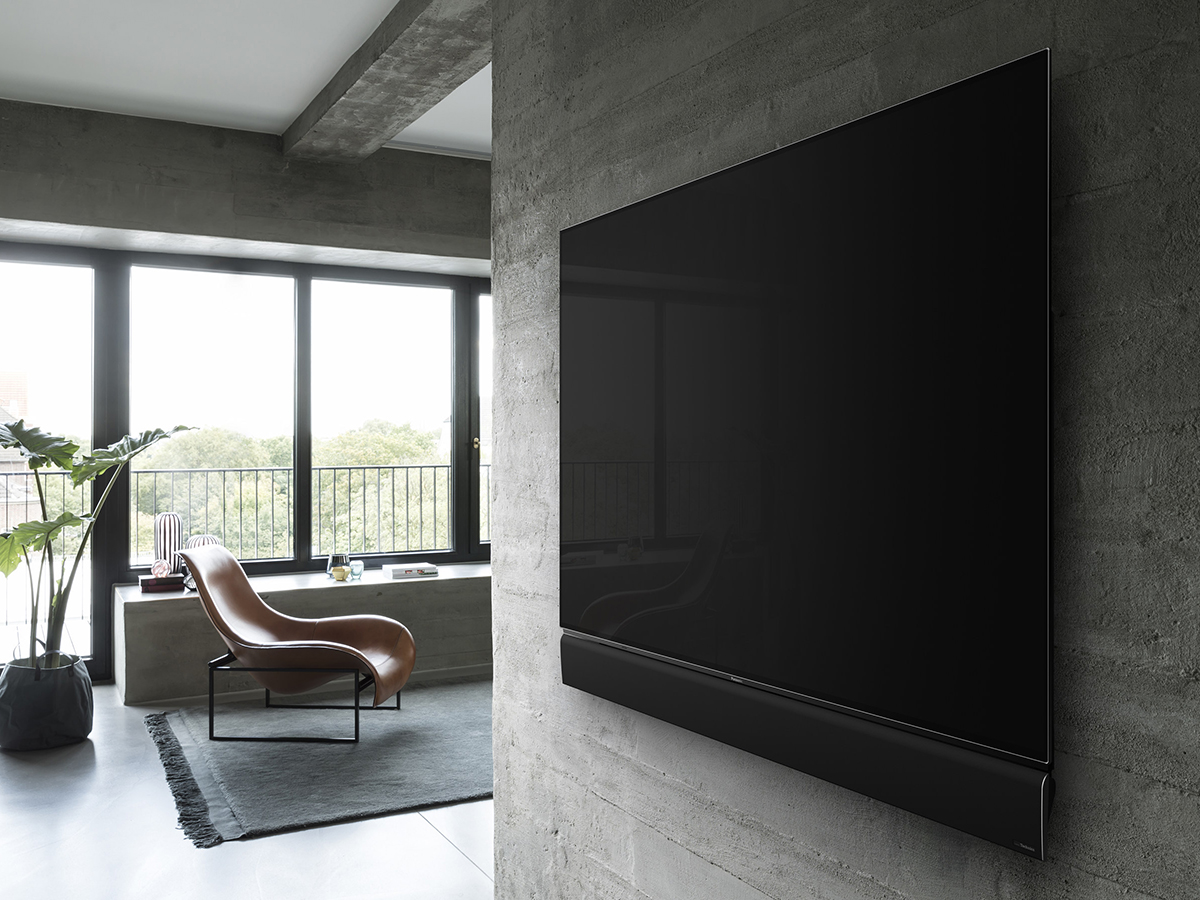 As we mentioned earlier, the only thing separating the FZ950 from the FZ800 is the soundbar built into the FZ950's stand, which this year is tuned by Technics.
Despite being slimmer than the soundbar found in last year's EZ1002 (which makes it better for wall mounting), there's actually 40% more space in the cabinet, which aims to create an airier and more confident bass response, with a total of 80W sound output.
We had a brief demo – albeit with music, rather than movies – and the speaker on the FZ950 sounded bigger and more solid than last year's effort. Sound is dispersed wider too, and midrange detail is more solid.
It'll be good to see what impact these improvements have on a movie-watching experience, though it's fair to say that if you have your own sound system already set up, the FZ800 will be the better bet.
Panasonic FZ950 first impressions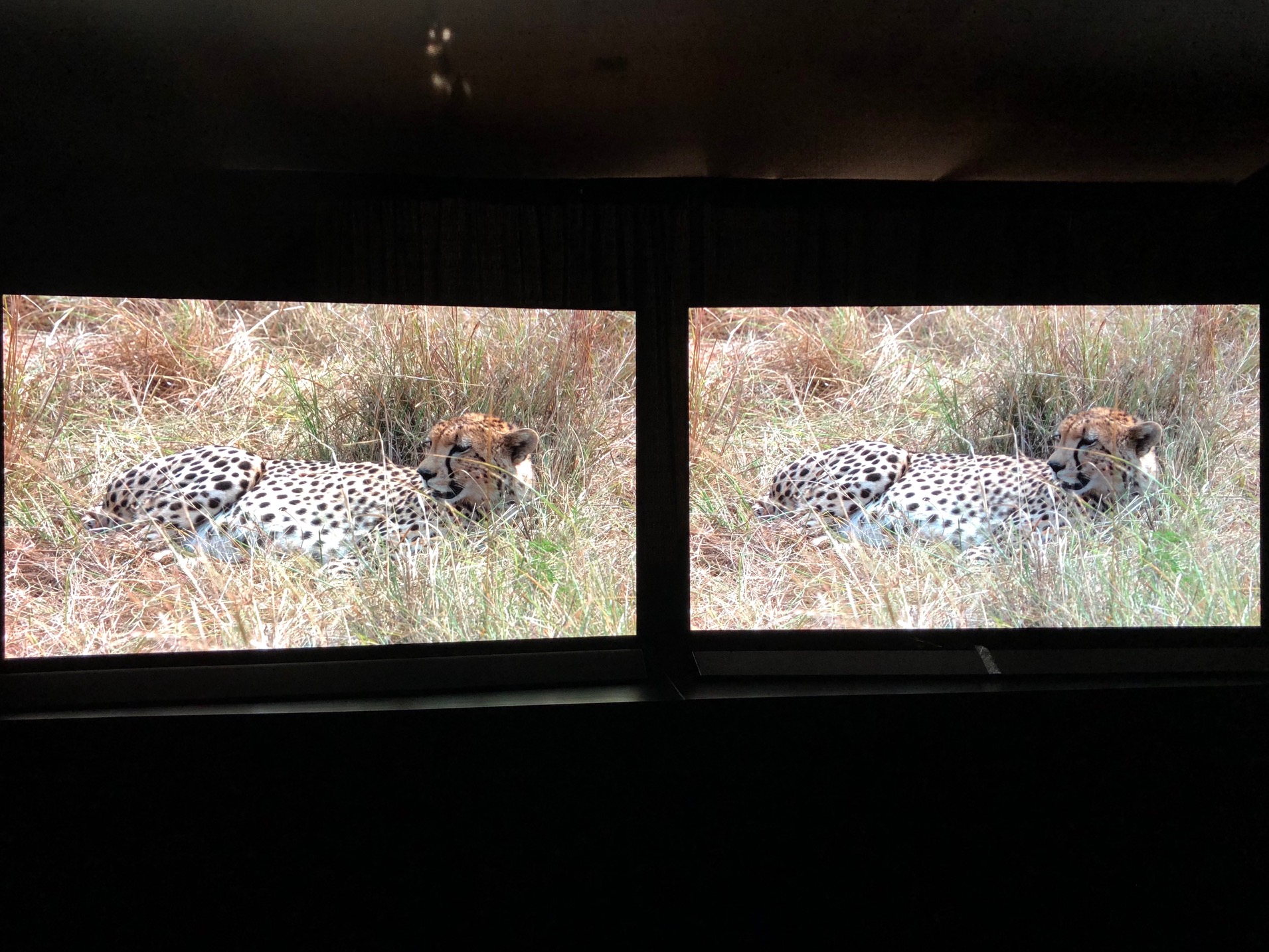 While still a little light on full details for Panasonic's new OLEDs, the demos we saw at CES 2018 looked very promising indeed, with some impressive improvements on last year's sets.
Contrast looked superb and detail levels outstanding, with a natural colour palette that managed realism and punch with equal confidence. It was a picture that just looked 'right', with nothing overdone or over emphasised for a balanced and believable picture.
Of course, it'll need deeper scrutiny in a full review, and price will play a factor too – Panasonic's OLEDs were among the priciest last year, so here's hoping they come a little more into line with their competition from LG and Sony.
Both the FZ950 and FZ800 will be available in 55in and 65in screen sizes, and we're expecting more news on pricing and availability at Panasonic's European Convention in February 2018.