Panasonic Lumix DC-GX800 review
Panasonic's latest entry-level lens-swapper is a pocket-sized delight
The Lumix GX800 is Panasonic's latest entry-level compact system camera, designed to provide the ideal introduction for anybody looking to up their photography game from smartphones and point-and-shoot snappers.
Affordably priced and compact, it still offers enough in the way of spec, features and performance to represent a big step-up from basic cameras. We're talking stuff like fast autofocus, touchscreen controls and 4K video, as well as interchangeable lenses, full manual controls and all the baseline bits and bobs you'd expect.
So is it worth the £500 asking price, or is it more of a side-step than a step up from what you're using right now?
Panny in your pocket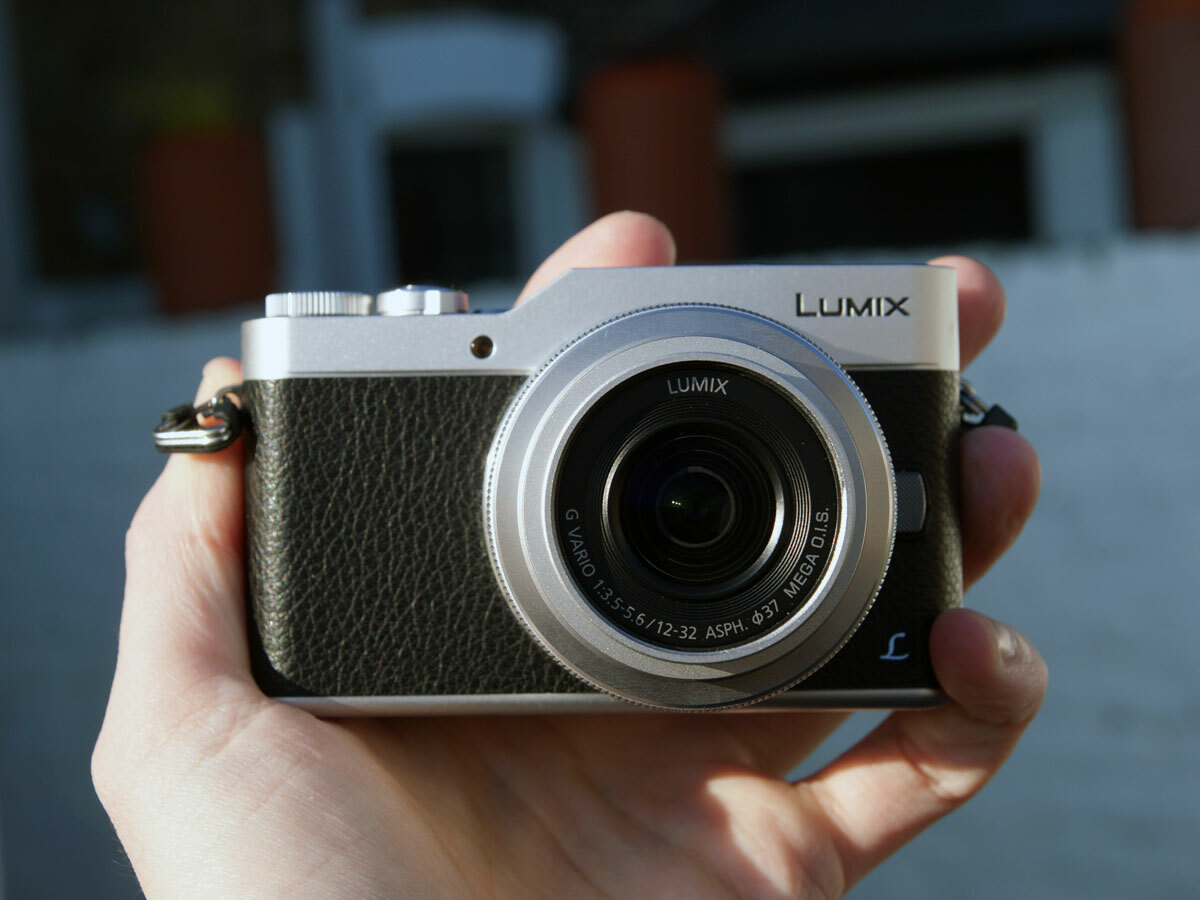 The most striking thing about the GX800's physical form is just how small and lightweight it is. Even with the included 12-32mm kit lens attached, it's barely bigger than premium compacts like the Sony RX100 V, Fujifilm X70 or Panasonic's own Lumix LX100.
The aforementioned lens twists down into a smaller size when not in use, barely protruding an inch from the body. In this form, the GX800 could almost be described as pocket-sized (we're talking coat pockets rather than skinny jean pockets), making it one of the easiest system cameras to carry around with you all day.
Have concessions been made? To some extent, yeah: there's no electronic viewfinder here (all Panasonic's other system cameras have one), and no hot shoe for mounting an external flash or microphone. If you're looking to add extra hardware to boost performance, or you want to use a viewfinder to compose your shots instead of just the rear screen, you'll be better off with one of Panasonic's pricier Lumix G offerings.
The screen is a decent one, though: sharply detailed for the price, bright enough to use outdoors on a sunny day, and equipped with touch control capabilities. I can take or leave these personally, but I'll admit the option to set your focus point by tapping an area of the screen is a useful one at times. The screen also flips up 180 degrees to face forward – perfect for anyone who plans to use the GX800 for snapping selfies.
Style-wise, the GX800 isn't among the most distinctive compact system cameras on the market, but it's no minger either: the leather-look textured band around the body is a neat nod to cameras of the distant past.
It's also worth noting that is one of the few full-size cameras that doesn't accept regular SD cards: if you don't already own a microSD card, you'll need to invest in one when you buy the GX800.
4K, all day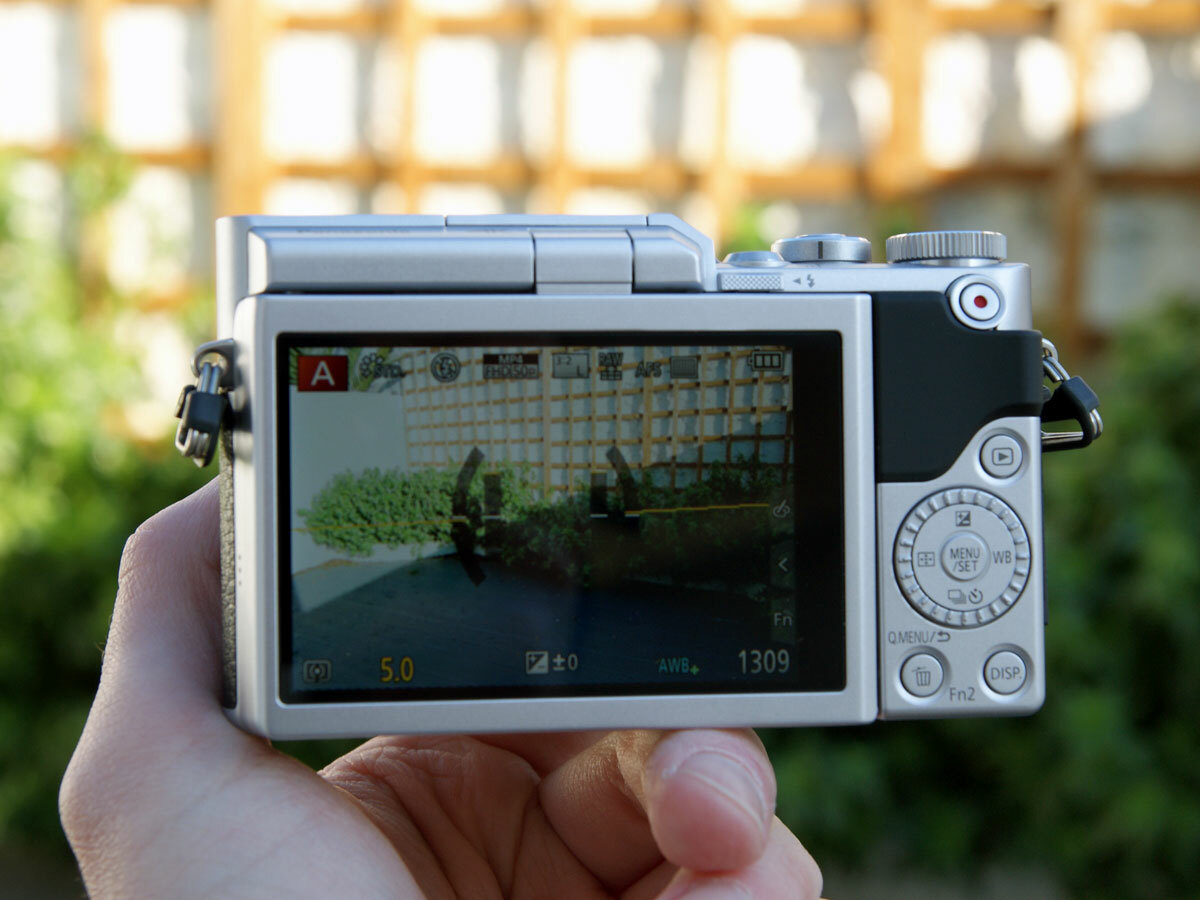 Going by Panasonic's marketing, the GX800's most prominent feature is its wide-ranging 4K capabilities.
Not only can it record videos in Ultra HD, 3840 x 2160 resolution, which makes it the cheapest system camera around that can do so (at the time of writing), it also features three "4K Photo" options, all accessible via a dedicated button on the top of the camera body. These let you capture super fast (up to 30fps) collections of stills at a reduced 8MP (i.e. 4K) resolution.
And then there's Post Focus, accessible via another dedicated button: while this also dials the resolution down to 8MP from the camera's native 16MP, it allows you to alter the focus point after the photograph has been taken; it's useful if you're taking close-up macro shots where the depth of field is tiny, but in most other situations you can probably trust yourself and the autofocus to get things right. 

Speaking of autofocus, the GX800's is very good for an entry-level model. Even indoors on a gloomy day, I found it sought out and locked onto subjects surprisingly accurately and quickly.
Still and video quality
Any fears I had about the GX800's diminutive size and low price meaning subpar performance were banished soon after I began snapping away with it on a cold, but bright day by the coast.
The 16MP sensor and its partner processor do a fine job of delivering punchy, sharp and clean stills with engagingly vivid colours, and while noise is evident when you zoom in really, really close, you're not going to notice without a magnifying glass.
There's an ISO range of 100 to 25600, and as long as you don't go anywhere near the latter number your photos won't look grainier than an off-duty flour mill. Keep it under 3200 and you'll avoid the worst.
The long and short is, the GX800 isn't a particularly notable low-light performer – at least with this lens – so if you're primarily a natural light indoor or late night photographer, you might want something a little pricier, or with a physically larger sensor.
As mentioned earlier, this is the cheapest interchangeable lens camera that can capture video at 4K resolution. The freedom to record in this pixel-rich format is a big deal, particularly if you've recently invested in a 4K TV or monitor, but while the footage looks fine, the GX800 is lacking the sort of in-depth tweaking options that video enthusiasts might crave.
You basically point and shoot, with settings like aperture controlled automatically; if you're planning on becoming a 4K YouTube superstar, something like the (much more expensive) Panasonic GH5 or Sony A7S would be more your speed.
For me, the GX800's 4K (and full HD, for that matter) footage lacks a bit of punch compared to pricier cameras, but it's much crisper and cleaner than any 4K video you'll record on a smartphone.
Panasonic Lumix GX800 verdict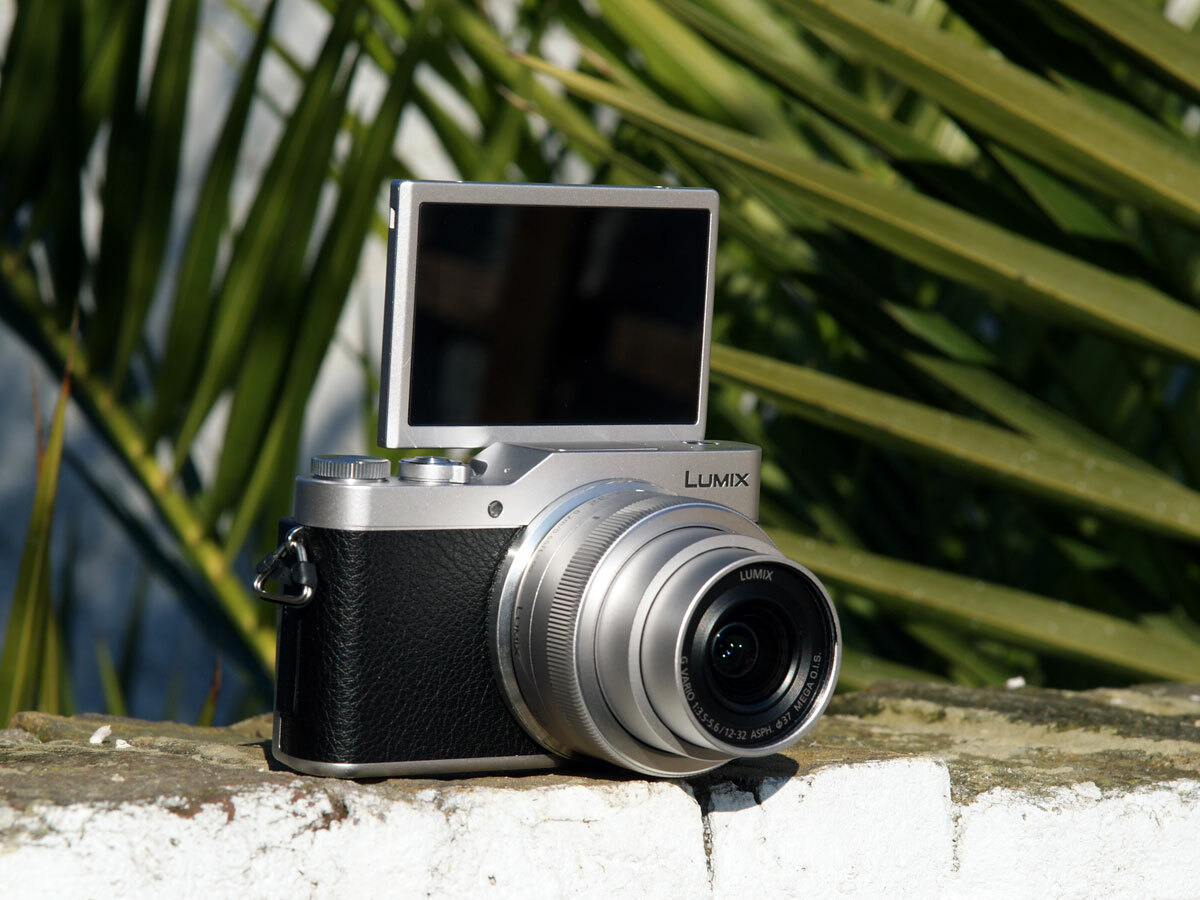 While the GX800's few imperfections – no viewfinder, no hot shoe, limited video controls – mean I can't recommend it unreservedly, it's still a great camera, particularly for those taking their first steps into advanced photography.
Reasonably powerful and versatile while remaining simple to use and compact enough to carry around all day, this is the ideal jumping off point into the world of Taking Better Photos.
Tech specs
| | |
| --- | --- |
| LENS SYSTEM | Micro four-thirds |
| SENSOR | 16MP Live MOS |
| ISO RANGE | 100-25600 |
| SHOOTING SPEED | 10fps |
| VIDEO MODES | 4K at 30/25fps; 1080p at 60/50/30/25/24fps |
| CONNECTIVITY | Wi-Fi, USB 2.0 (with charging), microHDMI |
| BATTERY LIFE | 210 shots |
| DIMENSIONS | 106.5×64.6×33.3mm, 336g |
Stuff Says…
An ideal compact system camera for beginners
Good Stuff
Tiny for a system camera
simple controls and usable touchscreen
Refreshingly affordable for a 4K-capable CSC
Bad Stuff
No viewfinder
Takes microSD cards