Panasonic Lumix GF7 review
Compact, simple and selfie-centric, this is Panasonic's most mainstream Lumix G camera yet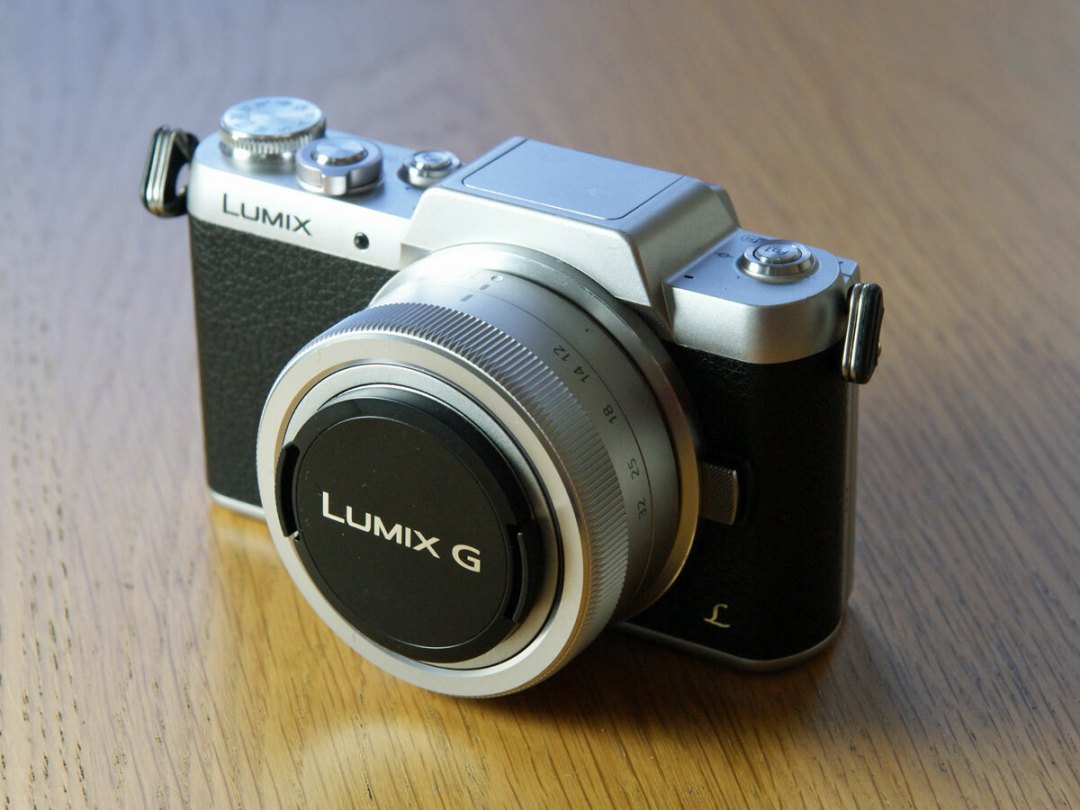 The mainstream can be a source of constant disappointment: think Pizza Express, One Direction, Dan Brown's literary works or anything broadcast on ITV.
But occasionally it throws up something pretty amazing: think Nando's, Beyoncé, Philip Pullman's literary works and anything broadcast on Channel 4 on Friday nights circa 1995. And maybe, just maybe, the Panasonic Lumix GF7 camera.
Panasonic's Lumix G range of compact system cameras has given us some of the most advanced consumer lens-swappers around, such as the incredible 4K video-shooting GH4. But it isn't all about the high-end snappers – the range is also aimed at people taking their initial steps into interchangeable lens photography. The mainstreamers. And that's where the GF7, Panasonic's new entry-level model, comes in.
With simple controls, an unbelievably compact body and a wallet-friendly price tag (almost £1000 cheaper than the GH4, in fact), this could be the ultimate "my first system camera" – and another example of the mainstream delivering the goods.
Build quality and design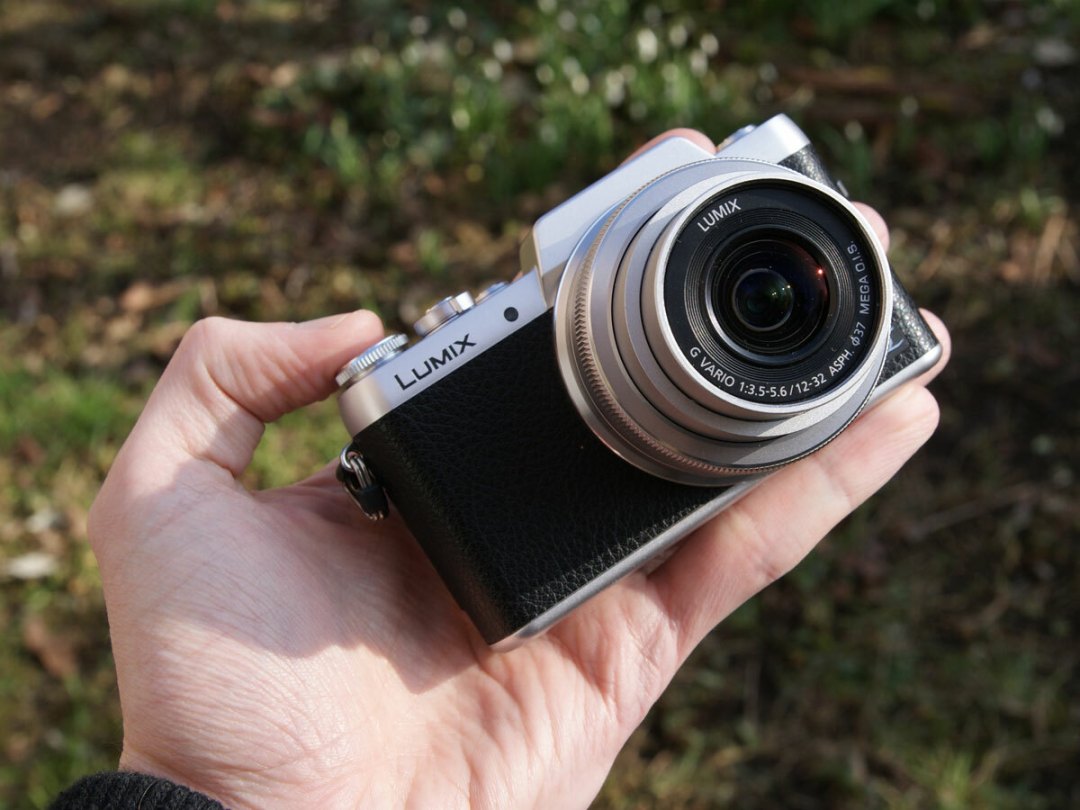 First things first: the GF7 is exceedingly small and light for a mirrorless camera. It's actually smaller than the Panasonic LX100 – a point-and-shoot compact, albeit a premium one – that we reviewed last week.
While we're not sure it qualifies as "pocket-sized", it could be stuffed into a large jacket without too much fuss, especially if you're using the supplied 12-32mm zoom lens, which concertinas down to around an inch in depth. We're not totally blown away by this lens' performance (as you'll see below), but in terms of keeping things tidy and tiny it does a fantastic job.
Our review sample was the silver and black model (it's also available in silver and tan), and it looks better from the front than the back. The black leather-effect grip (which we like) disappears at the back, and we found the abundance of semi-matte silver metal a tad cheap-looking. On the whole, however, the camera feels sturdy and well put together.
A screen for selfies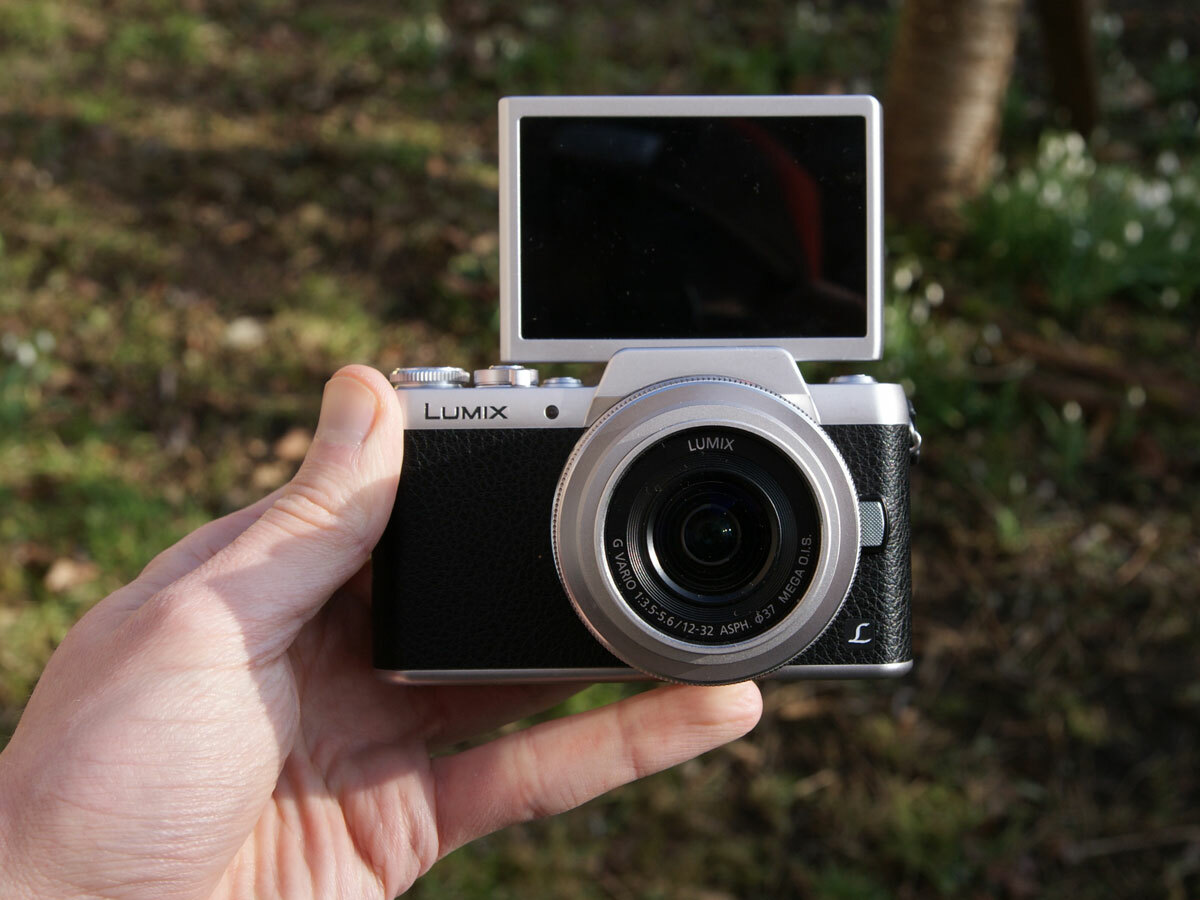 Yeah, selfies are a big deal, apparently – and so to appeal to those people who can't buy a coffee in the morning without taking a picture of themselves with the barista, the GF7 has a screen that flips up a full 180 degrees. All the better to frame yourself with. Said screen is touch sensitive, and you can easily shift the focus point by tapping on different areas.
Even if you're not of the selfie-taking persuasion, the flip-up screen can aid in framing shots when you're holding the camera below head height. It doesn't spin, so it's no help when framing shots with the camera held above your head.
There's no viewfinder on the GF7, which isn't a huge surprise on an entry-level model (and also serves to keep the size of the camera down).
Another feature worth mentioning is Wi-Fi, which allows you to hook the camera up to a smartphone or tablet for image transfer or remote control (you'll need the Panasonic Image App for Android or iOS for these functions), or display images on a compatible TV. Unlike most Wi-Fi cameras we've used, though, there's no NFC, so linking a phone and the camera can be a bit of a faff.
Image quality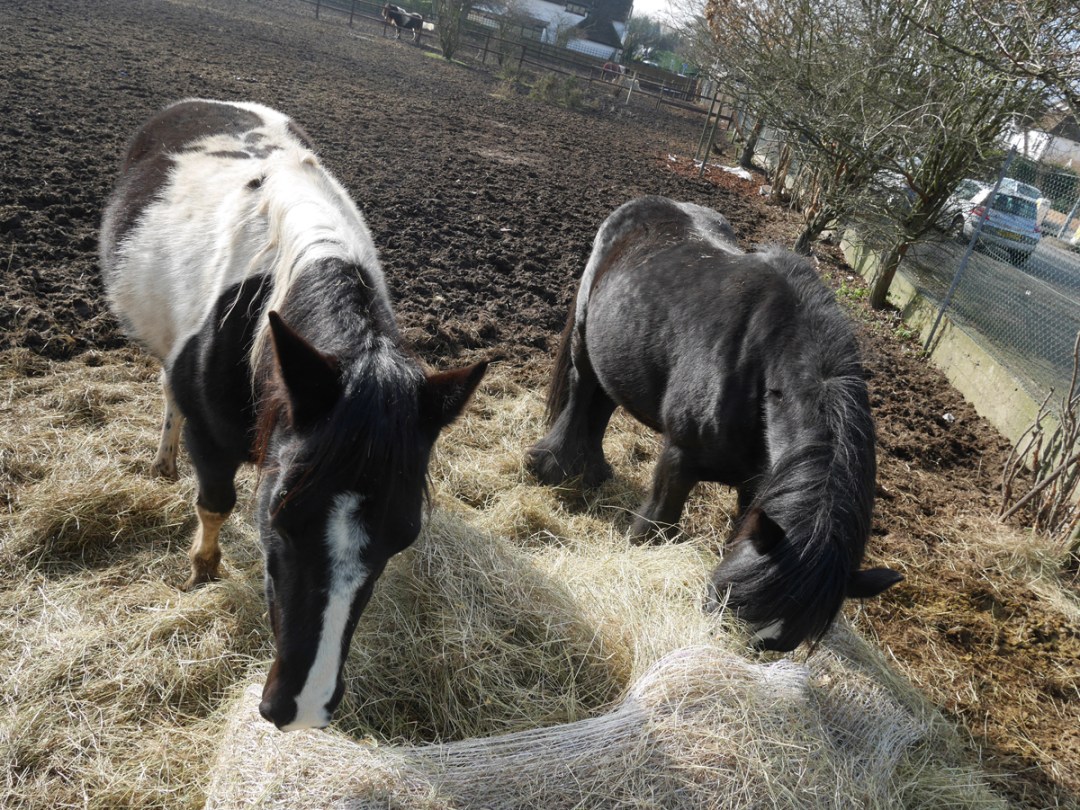 The GF7 is aimed primarily at entry-level photographers, and as such its controls are pretty simplified. Hit the iA (intelligent Auto) button and the camera's brain will take care of the settings, allowing you to point, zoom if necessary, and shoot.
The results in iA mode are mixed, but generally quite good (all the images above were shot in this way) – there's nice colour reproduction and a reasonable amount of sharp detail on show. Zooming in on your screen reveals a lot of detail falling off towards the edges of photos, which we'd attribute to the quality of the lens rather than the sensor.
More seasoned shutterbugs can use the manual modes to adjust aperture, shutter speed, ISO, focus points, metering and more, and we found the results here to be better – albeit requiring of more effort.
Noise-wise, photos remain quite clean and free of grain until you hit ISO 1600 – above that, detail starts to suffer quite badly, and at the highest ISO limit of 25,600 everything is a bit of a horror show.
We found the camera's autofocus to be a little temperamental, especially when attempting to shoot objects up close in iA mode – it would often focus on the background rather than the intended subject. So, while the AF is sufficiently speedy in most situations, it may require more time when shooting macro images.
Panasonic Lumix GF7 tech specs
Video quality
The GF7 can shoot 1920 x 1080 full HD video in either AVCHD or MP4 format (the former being more suited to playback on a TV, the latter for playback on PC).
Quality is good without being mind-blowing, and the lens' autofocus motor can be picked up by the stereo microphones during filming – suggesting that the camera, at least in this kit form, isn't really designed with video recording in mind.
Still, if you switch off the autofocus and mount the camera on a tripod, there's no reason you can't capture some clear, sharp and wobble-free HD footage.
Panasonic Lumix GF7 verdict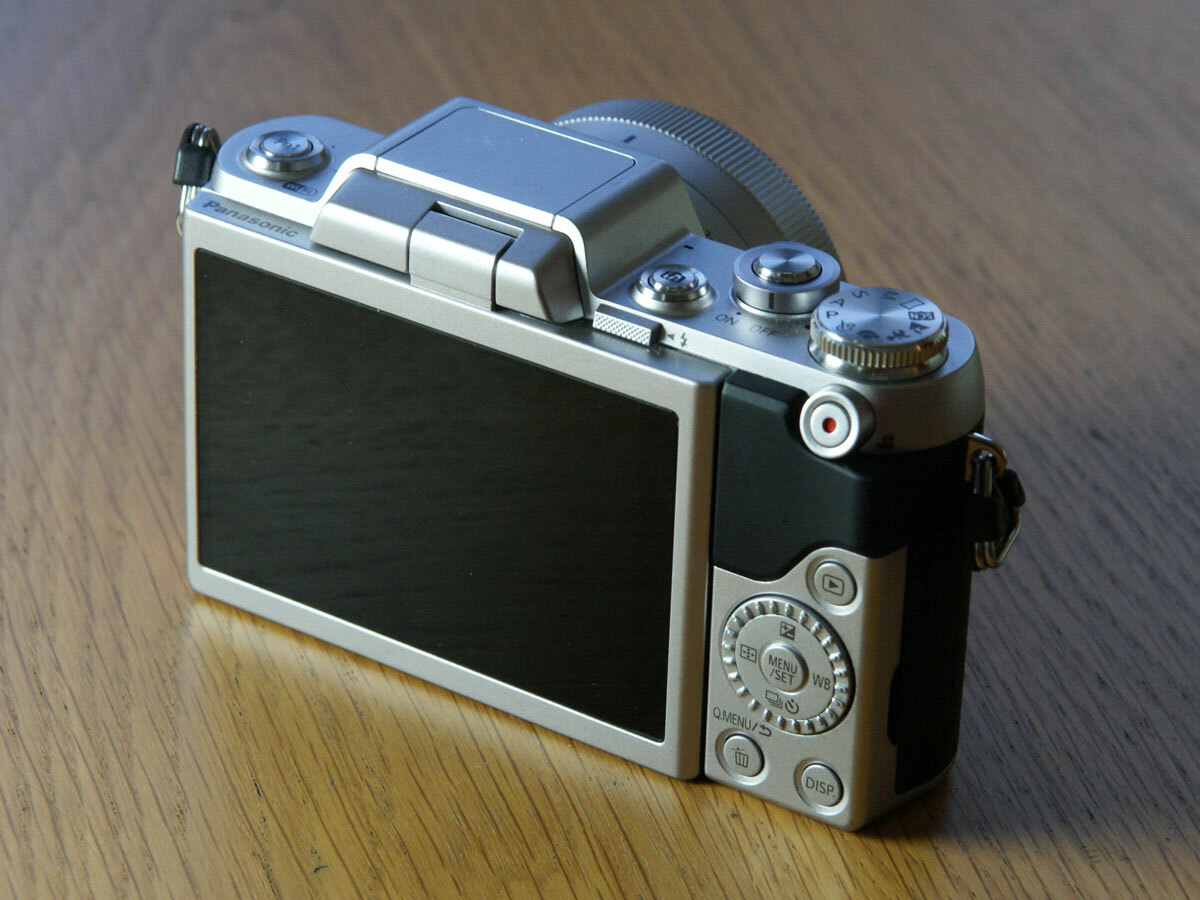 Not every system camera can be a top of the range world-beater, and if you buy it expecting it to work wonders and deliver incredibly sharp, colour-rich shots every time you press its shutter button, you might be a little disappointed by the Panasonic GF7.
When viewed for what it is, though – an entry point into interchangeable lens territory for anyone looking to make the step up into more "serious" photography – it's a fine little thing. Beautifully compact and easy to use (while maintaining enough advanced features to keep adventurous photographers happy), it's also very affordable at launch – and that price is likely to drop even further in the coming months.
Time to chalk up another mainstream success. Nice one, Panasonic.
Stuff Says…
Not the finest Lumix G around, but we love its size, simplicity and price
Good Stuff
Absolutely tiny for a system camera
Very affordable
Selfie-friendly screen
Bad Stuff
Temperamental autofocus
Stripped back feature-wise
No NFC