Panasonic Lumix GH5S review
Stunning 4K footage makes this the new video master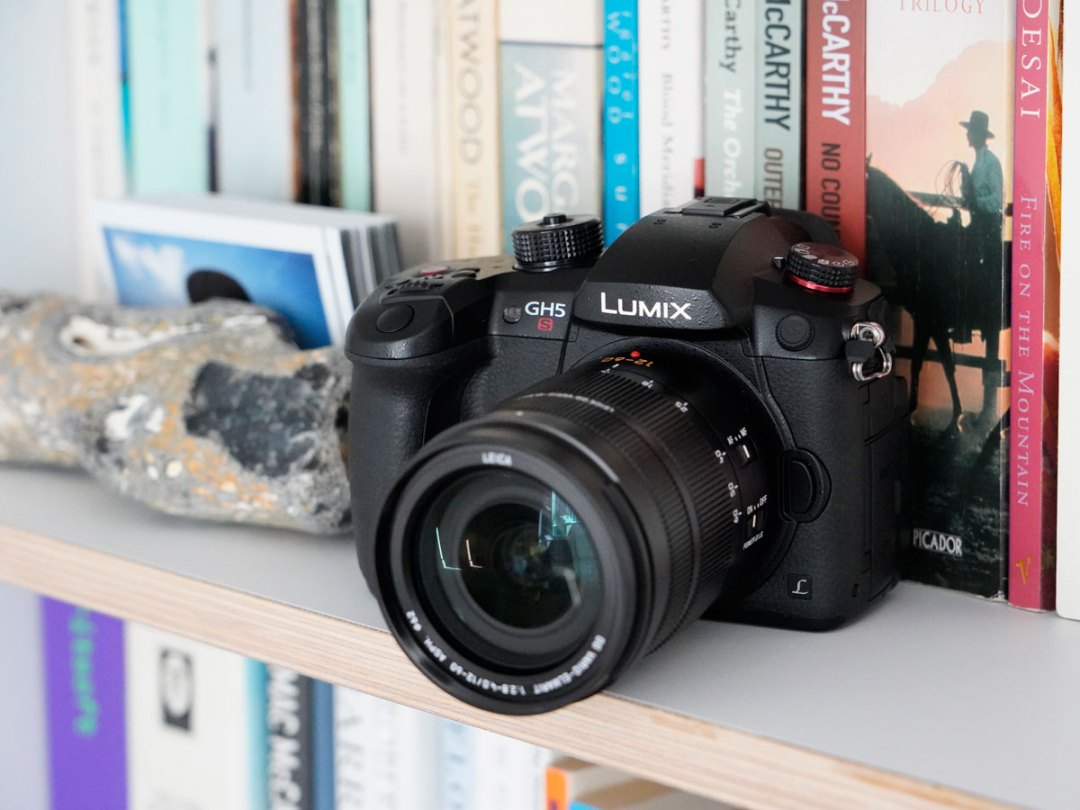 It's only been possible to record video on interchangeable lens cameras for a few years, but already DSLRs and CSCs are becoming the chosen tools of amateur and professional filmmakers all over the world – and after spending some time with Panasonic's latest CSC, it's easy to see why.
The Lumix GH5S is a mirrorless compact system camera designed with movie making in mind, delivering not only 4K video at a silky smooth 60fps, but HDR and more. In fact, unlike the vanilla Lumix GH5, stills shooting coming a very distant second in the list of priorities.
The asking price for all that? A hefty £2,200, plus whatever you shell out on lenses – which sounds like a heck of a lot for a camera with a 10 megapixel sensor. So has Panasonic created a worthy tool, or a pricey bauble?
Design: Small but strong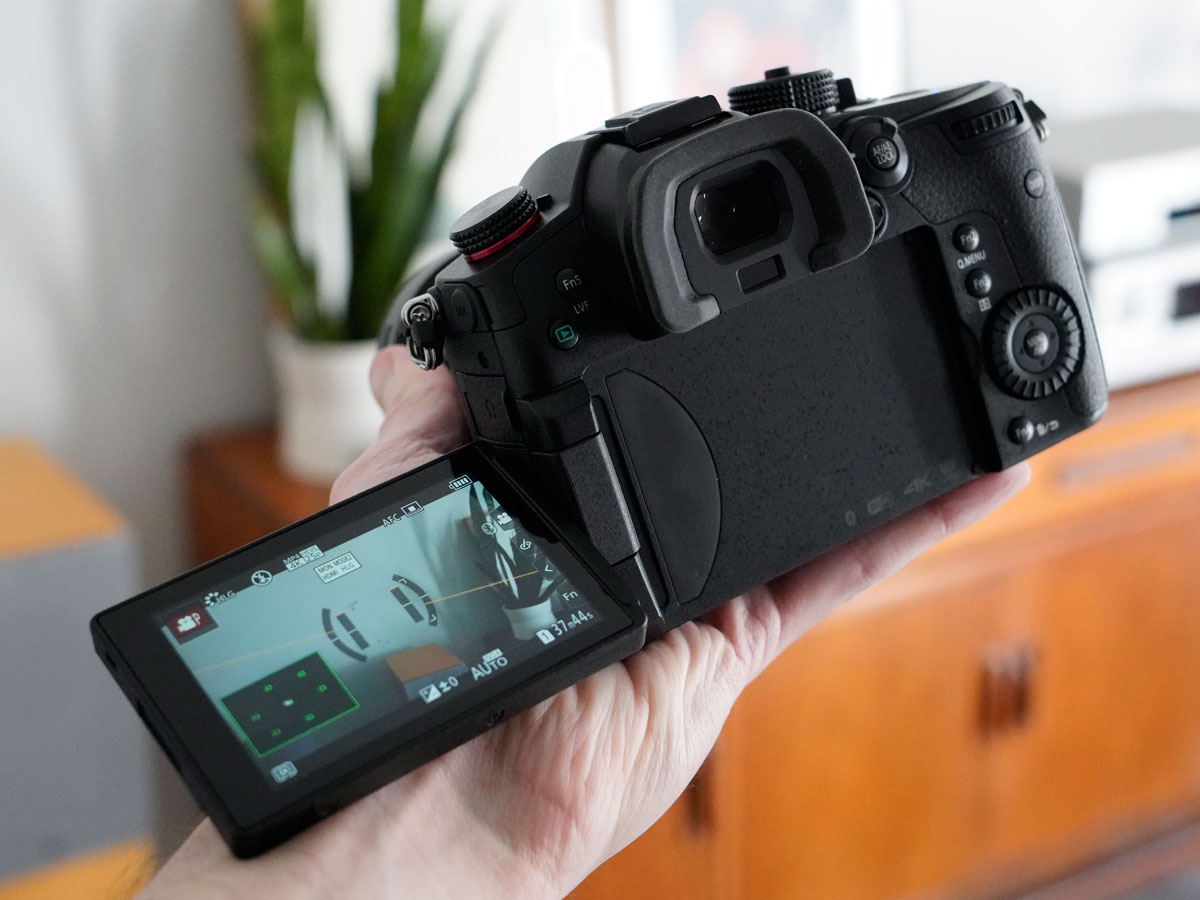 Shaped like a classic DSLR that's had an encounter with a shrink ray, the GH5S is something of a pocket battleship – although it won't actually fit in your pocket. Unless you're wearing very different clothes to us.
Despite making room for a decent-sized OLED electronic viewfinder, a 3in flip-and-swivel touchscreen, pleasingly chunky right-hand grip and a bounty of buttons and dials, it's small and light enough to carry around all day without giving your a sore neck – at least when paired with the 12-60mm f/2.8-4 zoom lens sent to us by Panasonic for the purposes of this review.
Both that lens and the camera body are constructed from metal, with the latter mostly clad in a rubbery finish to help you keep a firm hold on it in tricky conditions. And, given that the GH5S is dust-, water- and freeze-proof, you may well find yourself shooting in inclement weather conditions and in need of that extra grippiness.
The physical controls give the user's hands fast and easy access to almost any mode and setting they could want, with dedicated dials for drive and shooting modes (the latter being lockable with a button, to prevent it getting accidentally twisted in the middle of an important recording session), three adjustment wheels, a thumb stick and five customisable function buttons.
The aforementioned OLED viewfinder, meanwhile, is brilliantly bright and detailed, with a fast refresh rate – a joy to use, in other words. Given the camera's focus on video, though, you may find yourself using the screen more often than the finder – no bad thing, as it produces a clear image even outdoors on a sunny day, and features touch controls which come in especially useful for setting a focus point.
Features: Primed for video pros
Panasonic has designed the GH5S very much with videographers in mind – and professional videographers at that. It takes the basis laid out by the excellent GH5 (released in early 2017 and Panasonic's flagship Lumix G camera until now) but halves the number of megapixels in the Micro Four-Thirds sensor, while increasing its sensitivity for improved low light video capture.
The new setup gives the GH5S juicier video skills than its cousin: it can record 4096 x 2160 4K footage at 50/60fps (the GH5 could match the frame rate, but only at 3840 x 2160 resolution) and puts no limit on the recording time. Want to make that 90-minute, one-take movie? Here's your camera.
Other video-centric features include internal 4:2:2 10-bit recording, designed to offer far better tonal shifts in footage; the ability to record HDR footage in the Hybrid Log Gamma format; and up to 240fps shooting for smooth slow motion playback. The sensor is also able to shoot at different aspect ratios – 3:2, 4:3, 16:9 and 17:9 – without changing focal length.
On the hardware front, dual SD card slots mean you can kit your GH5S out with plenty of storage for all that video – handy when bitrates go up to 400Mbps. The full-size HDMI output makes it a piece of cake to connect to a screen for playback, or to an external device for recording.
It's a setup crafted to attract serious filmmakers who might otherwise opt for a Canon or Sony camera, but some thought has been spared for stills shooters. There's the usual crop of 4K stills shooting modes (which includes a 60fps burst mode), as well as full-size continuous shooting at up to 11fps. But overall, it's clear that the main innovation focus here has been on video, not stills.
Image quality: Grade A 4K
At just over 10MP, the camera sensor is tiny by today's standards – and that shows in still photos, which demonstrate good colour reproduction but little in the way of impressive detail or dynamic range. Zoom in just a little bit and the noise and compression shows.
Perhaps I've been spoiled by my recent time with the 43.4MP Sony A7R III, but I found the photos here decidedly underwhelming. Video, though, is an absolute revelation.
Watching its fresh-from-the-camera 10-bit C4K footage and Hybrid Log Gamma HDR material on my TV reminded me how astoundingly far the movie capabilities of consumer cameras have come in less than a decade. Even when watching from just two feet away from the screen, the 10-bit footage leaps out with clean tonal shifts and realistic detail, with no signs of compression anywhere – and that's before it's even been colour graded. It's very, very impressive – in fact, I can't remember seeing footage this clear, crisp and natural-looking from a camera so compact.
It also excels at low light recording, thanks to that ultra-sensitive sensor. ISO can be bumped all the way up to 204,800 in extended mode and 51,200 in normal mode and, while it does get fairly noisy when nudged too far that way, is able to capture smooth-looking, very usable footage (and still photos) in conditions that would flummox most competitors (the Sony A7S II is also very capable in this regard, though).
50 and 60fps material requires that 10-bit be reduced to 8-bit, which is a little more "digital" and compressed-looking, but still fine when viewed at a normal distance. And then you have slo-mo playback at 4K and 1080p to throw into the mix. It's just a fantastic package of video options that each offers something different – all of it impressive.
Panasonic Lumix GH5S Verdict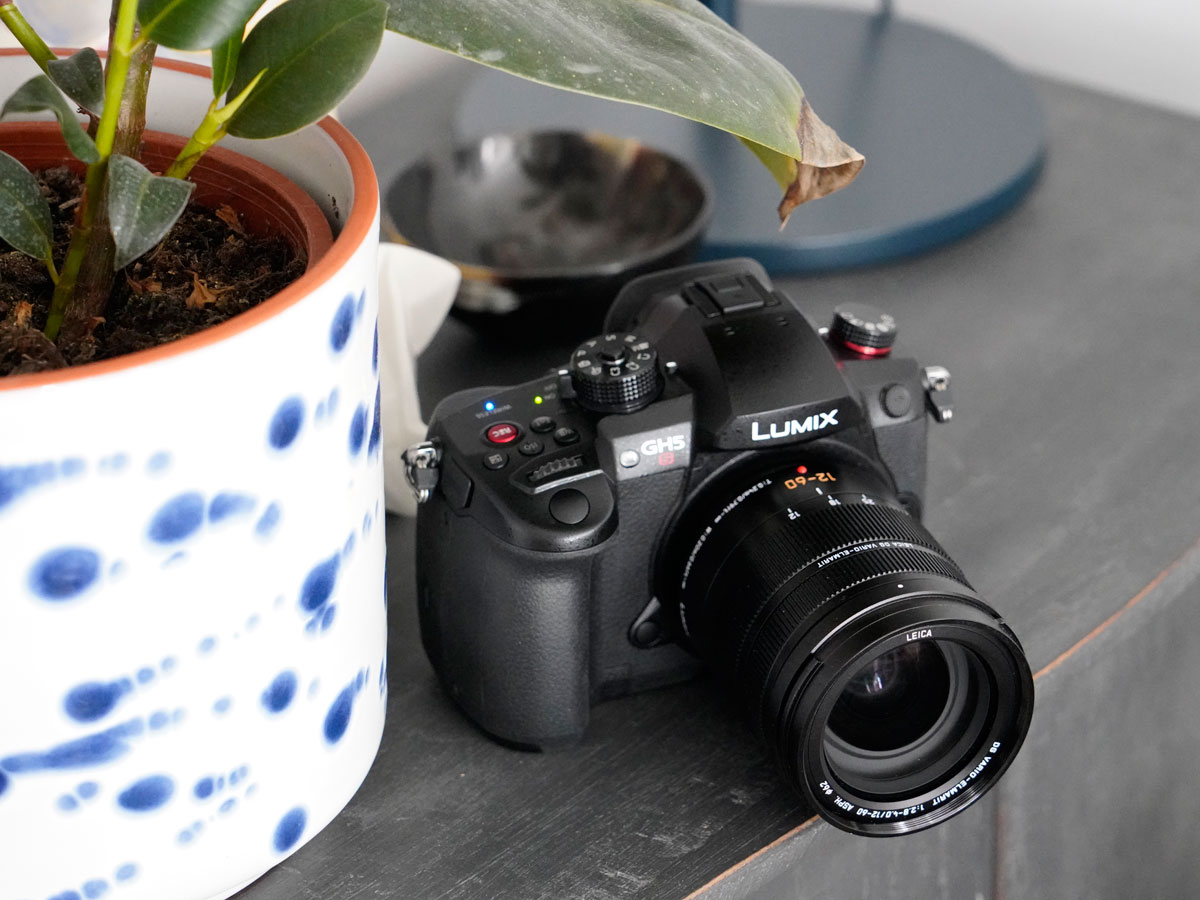 The GH5S delivers so much for filmmakers to get excited about. It's a combination that can't be found anywhere else, crammed into a compact body that's weatherproof and easy to use.
Looking at the alternatives, I don't think there's a better small camera out there for videographers and filmmakers right now: the GH5S is about £200 cheaper than the Sony A7S II (which offers 10-bit recording, similar levels of low light performance and better stills, but no 50/60fps 4K) and £2,000 cheaper than the Canon EOS 1D X Mark II, which are really the only models that deliver a similar set of features and functions.
I strongly suspect the Sony A7S III (still unannounced, but almost certain to appear at some point in 2018) will offer a similar range of video features, but for now the GH5S is comfortably the movie king for its price point.
It's not a great stills camera though – the Sony A7S II, with its full-frame 12MP sensor, is much better in this area. In fact, Panasonic's own GH5 is better at stills too. Steer clear if that's a concern, but if you've only got eyes for video, they should be fixed firmly on the GH5S.
Stuff Says…
There's no better CSC for serious filmmakers, but stills shooters will be disappointed
Good Stuff
Incredible 4K HDR video, 60fps recording
Great low light performance
Compact build
Bad Stuff
Average stills performance