Panasonic Lumix TZ200 review
Don't forget your passport - this camera is going to make you want to travel
When you think about it, the humble pocket travel camera is a real workhorse.
Pulled out of a pocket at any moment to capture the perfect holiday snap, flexible enough to get you close to the action without having a big bulky lens, and of course, a real quality upgrade from your smartphone.
Panasonic reckons the TZ200 does all those things, and more, with a 15x optical zoom, uprated viewfinder, USB recharging and Bluetooth photo sharing.
It's a welcome upgrade from last year's TZ100, but won't replace it; instead it'll sit alongside it, giving you the choice between 10x and 15x optical zoom.
The newer camera naturally comes at a price premium – but is it worth the extra cash?
Panasonic Lumix TZ200 design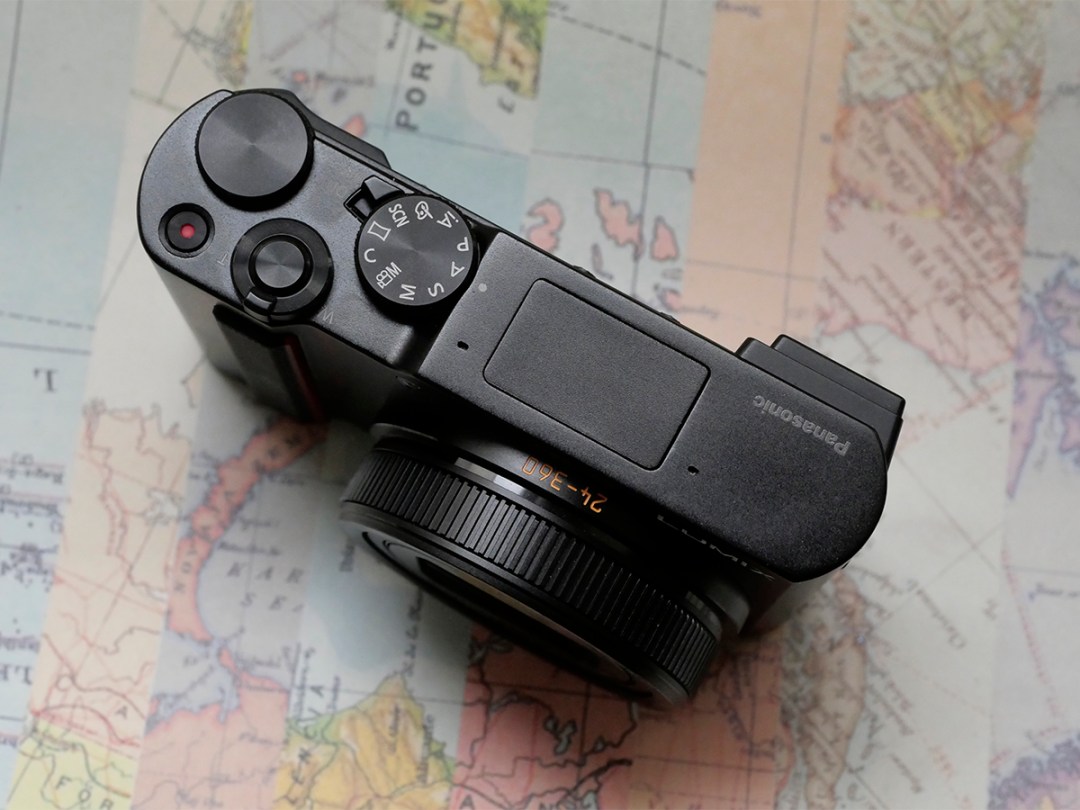 Panasonic hasn't strayed too far from the TZ100, sticking by and large with the same basic design.
The one relatively small but significant improvement is the new grip on the front of the camera. The TZ100 could be quite a slippery little thing, so this helps you keep it firmly in your mitts. The red strip along the side of this new grip gives the TZ200 a classy look.
It may be a little snug if you're wearing super skinny jeans, but otherwise you'll hardly notice once you slip it into your pocket – which is exactly what you want when travelling.
A longer zoom naturally necessitates a slightly larger lens, but Panasonic has done well to keep the camera streamlined. Switch it on and you'll see that the lens inside is quite bulky – making it even more impressive that it's able to retract so neatly inside the camera's body.
The TZ200 is by no means a cheap camera, but with a sleek metal design, it feels like you get good value for money.
A mode dial on the top lets enthusiasts wanting more than just an automatic point-and-shoot switch between various different exposure modes, including manual, and semi-automatic aperture and shutter priority.
You'll also find a dial which changes function depending on the shooting mode you're in – so you'll be able to use it to adjust aperture, for example.
Flip to the back and you've got a pretty standard layout of buttons, with a quick menu shortcut for making changes to your most frequently used settings, a dedicated white balance button, and the ability to switch to close-up focusing.
The base of the lens itself also features a ring which can control certain functions – use the main menu to customise which option you want – such as zoom or aperture.
Panasonic Lumix TZ200 features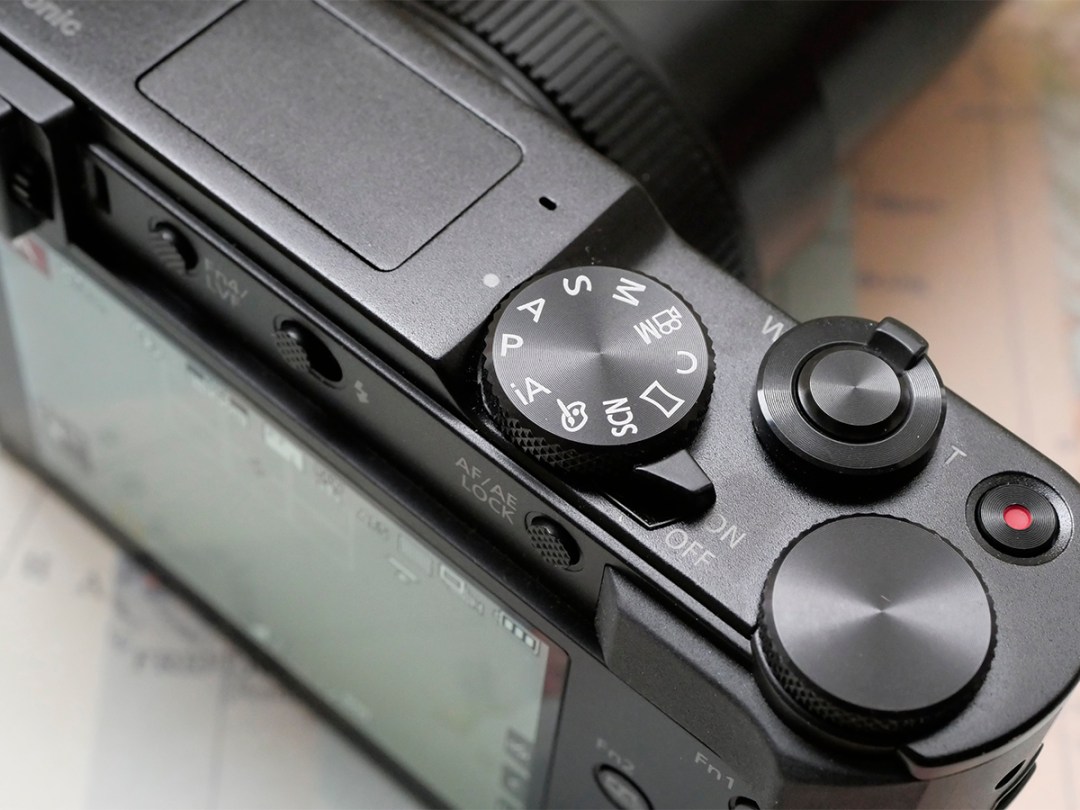 Pairing a 1in sensor with a 15x optical zoom is enough to make the TZ200 stand out amongst its peers. There are plenty of ultra-long zoom cameras out there, but almost all tend to have much smaller sensors.
Since life is full of compromises, there's still one here, and that's how fast the lens is. The maximum aperture of the TZ200's lens is f/3.3 at the widest point. That compares with f/2.8 for the TZ100's widest point, which is not too bad a loss. However, if you look at something like the RX100V, which has a maximum aperture of f/1.8 at its widest point (but only offers a 2.7x zoom) you can see why some people complain about lens speed.
The wider the aperture, the more light it lets in. How much you're shooting in the dark is therefore likely to alter your opinion of whether you can cope with an f/3.3 maximum option. As primarily a travel / holiday camera, it seems likely you'll be spending most of your time with the TZ200 outside in the daylight – but do give this particular feature some consideration if your idea of travel is visiting dungeons and basements (it takes all sorts).
One of the more noticeable changes to the TZ200 – certainly when you're using it anyway – is the electronic viewfinder's resolution bump. There's now almost double the number of pixels, and while it's still much smaller than something you'll find on a compact system camera, it still comes in very handy when bright sunshine precludes the use of the LCD screen.
Speaking of the screen, it's the one real niggle that we have with this camera. It's fixed – in other words it doesn't tilt or articulate. Not having full articulation is no big deal, but the ability to tilt would have been very handy for composing from awkward angles, such as from above.
On the positive side, it's a very responsive touch-screen. You can use the touch functions for various things, such as setting the autofocus point, as well as scrolling through various menus and so on. You can continue to use the screen to set AF point while using the viewfinder, which comes in very handy.
The TZ200 can record 4K video, but also lets you snap stills straight from your clips with its 4K Photo functionality. This can be a great boon for typical travel subjects, like hyperactive kids – and is also handy at home for capturing your dog while on the move (because everyone primarily uses their cameras to photograph their dogs, just like I do, right?).
Panasonic Lumix TZ200 IMAGE QUALITY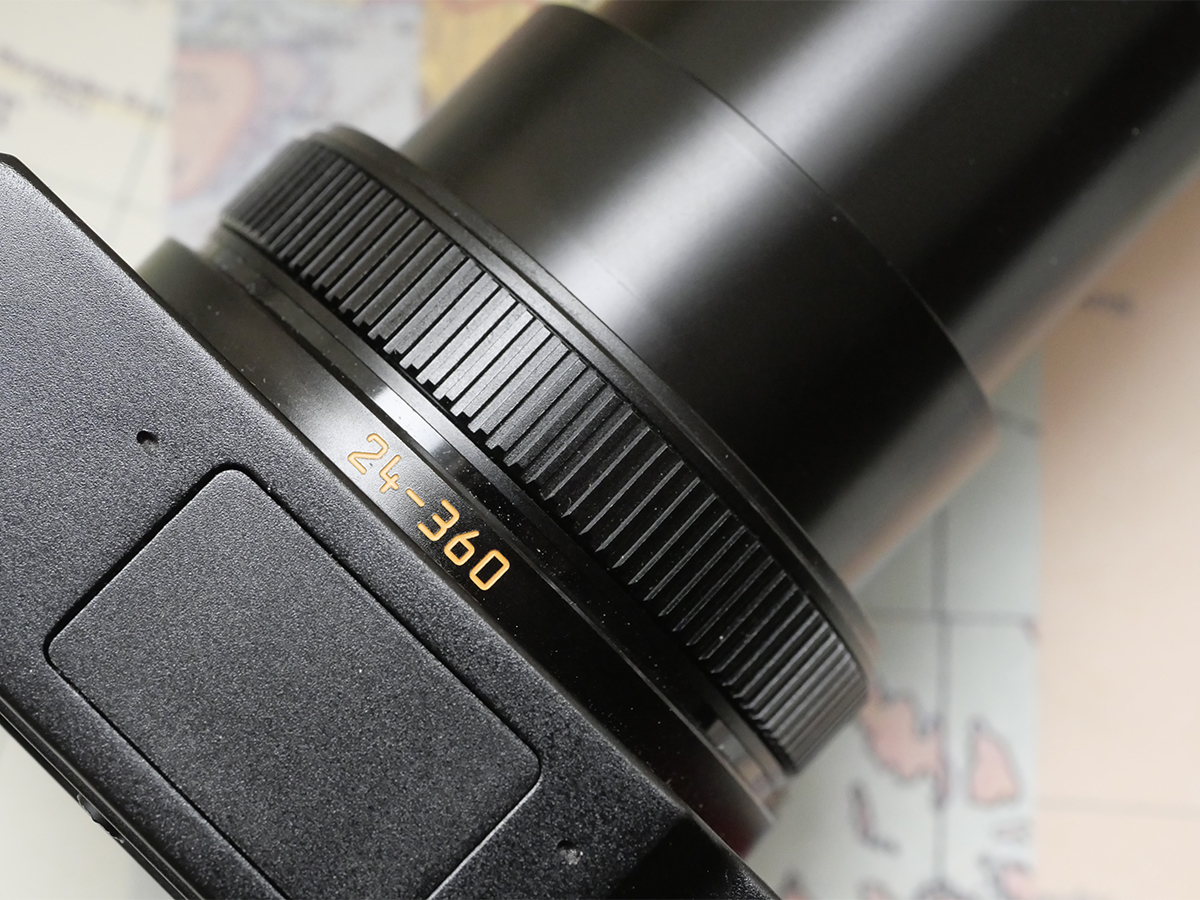 The TZ200 is capable of producing some excellent shots. In good light, images are very detailed, even giving you some wiggle room to crop after you've taken them, should you need to.
Colours are also very pleasing: vibrant, while not being too far from realistic so as to appear oversaturated. Overall you get a good sense of realism, without being faded or dull.
Noise is kept to a minimum up to around ISO 1600. It's not recommended that you use ISO 3200 unless absolutely desperate – this is where it becomes a "problem" having a narrower maximum aperture, but, unless you're consistently shooting in dark conditions, it's probably not something that's going to bother you all that much.
Adding the extra zoom is all well and good, but if the lens isn't particularly useable at the longer focal lengths, it becomes rather redundant. The good news here is that images taken at the furthest reach of the optical zoom are very good – not quite as good as those taken at the wide angle end, but certainly more than useable. We'd avoid the digital zoom unless again, you're particularly desperate to get closer to the action.
Automatic white balance does a decent job of keeping colours in check, only erring towards yellowish tones in very harsh artificial light. Similarly, all-purpose metering does a good job of keeping exposures well balanced in the majority of situations.
Panasonic Lumix TZ200 VERDICT
There are plenty of compact cameras with 1in sensors, which all offer a welcome step up from a smartphone in terms of image quality, and also add high-quality optical zoom into the mix.
Sony's RX100 series has long been the model to buy, but the latest RX100 V costs almost £1000 – and makes do with a 3x optical zoom. So while the TZ00 might not exactly be cheap at just over £700, at least you'll still have some change from a grand to book a few flights with.
The lack of a tilting screen for those slightly awkward shots is a shame, but there's always going to be a compromise with any camera. For our money, the fact that you can get a 1in sensor with a 15x optical zoom lens in your pocket is pretty good going.
It's also a significant upgrade from the TZ100, offering extra reach with the zoom lens, better colour reproduction, and a better experience when using the electronic viewfinder.
If you're somebody who likes to shoot a lot of low light stuff (and don't think you'll be needing a zoom), then you probably will be better off with a Sony, but otherwise, the TZ200 is a real winner.
Tech specs
| | |
| --- | --- |
| SENSOR | 20.1MP, 1in MOS Sensor |
| IMAGE PROCESSOR | Venus |
| ISO RANGE | ISO 200 – 12800 (native) 80-25600 (extended) |
| SCREEN | 1240k-dot, 3in LCD, touchscreen |
| VIEWFINDER | 2330k-dot equivalent Live Viewfinder |
| AUTOFOCUS | 49-area LightSpeed AF with DFD |
| SHUTTER SPEEDS | 60seconds – 1/2000 (mechanical shutter), 1 – 1/16000 (electronic shutter) |
| BURST SPEED | 10fps |
| DIMENSIONS | 111x66x45mm, 340g (including SD card and battery) |
Stuff Says…
Not without its compromises, but the TZ200 is small, neat and not dramatically overpriced. It's quite possibly the best travel camera you can buy
Good Stuff
Long zoom
high-resolution viewfinder
4K video recording w/ 4K photo mode
Bad Stuff
Fixed screen
narrow maximum aperture