Panasonic TX-50GX700B review
Proof that 'sensible' needn't mean 'dull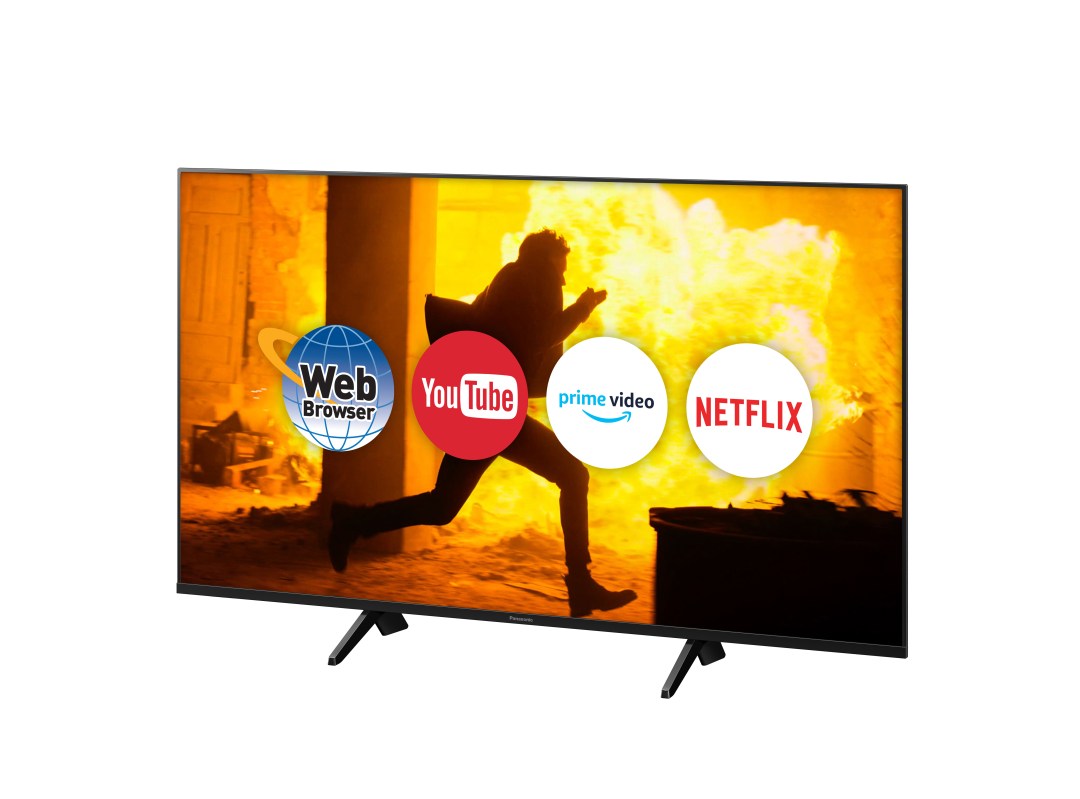 Panasonic's been pleasing the mainstream TV market no end just lately. Earlier this year we reviewed the 58in version of the GX800, and reckoned it was great value – and now here's the 50in model from the GX700 range. It looks like it might be an even more effective way to spend your money.
After all, you don't often see an LED TV from one of the biggest brands, with a really decent specification, for around a tenner per diagonal inch. Not when most TV manufacturers seem to be concentrating mostly on serving up bigger, more expensive and more extravagant TVs than their rivals.
So how has Panasonic pulled a 50in 4K HDR LED rabbit out of the hat marked 'under £550′? There's got to be a catch, right? A shortcoming or two? Well, not necessarily.
Design and build: Panasonic's Dark Materials
If there must be economies made, make them where design is concerned. It's just a TV, after all – very few are all that bothered about whether or not its design breaks any new ground.
And sure enough, in terms of design the TX-50GX700B is an absolutely bog-standard TV. That doesn't mean it looks like costs have been cut, though: the bezel is plastic, sure, but it's mildly shiny plastic and there's not a lot of it. So from straight ahead the 50GX700 is nearly all screen – and the way some of the bezel is stepped back from the screen itself makes the screen/bezel ratio look even better.
It stands on a couple of simple plastic feet – but, again, they don't feel cheap. And they're not at either end of the 112cm wide chassis, either, so the Panasonic doesn't need a massively wide surface to stand on.
And from the side, the GX700 actually looks quite expensive. That's thanks to the extraordinary slimness of its top half, which is barely deeper than that of an OLED TV costing three or four times as much as this. The bottom half is a much more usual 63mm deep – but that's not so deep that you wouldn't consider hanging the Panasonic on a wall. Nothing about the way the GX700 is put together is going to make you feel like you should have spent more money, either. As is the case with every Panasonic TV we've ever laid eyes on, it feels robustly constructed and built to last.
Features: Almost All Of Everything
Admittedly, the GX700 isn't as well specified as the more expensive GX800 we looked at a few months back. But that's not the same as saying it's badly specified, not at all.
From the top, then: this is a 3840 x 2160 4K LCD TV, backlit from the edge of the panel by LEDs. The panel is bossed by Panasonic's 4K Studio Colour picture processing engine – not quite the state of the art but very capable nevertheless. It has support for the HDR standards HLG (the broadcasters' choice), HDR10 and HDR10+ dynamic metadata. It goes without Dolby Vision HDR, unlike the GX800, but that's without doubt the most significant omission on its spec-sheet.
In terms of connectivity, there are three HDMI inputs (one with Audio Return Channel capability and all 4K 60/50p with HDCP 2.2) and a couple of USB slots (so the GX700 has some PVR skills too). Choose between the Ethernet socket or integrated WiFi to access the Panasonic's Smart TV interface.
There's also an RF aerial pole, a CI slot and component audio/video RCA sockets giving further options for getting content into the GX700. And in terms of outputs, there is a digital optical socket and a 3.5mm analogue socket too. In short, then, the TX-50GX700 has an overall set of features better than those found on a four-year-old flagship TV.
Interface: Just The Buttons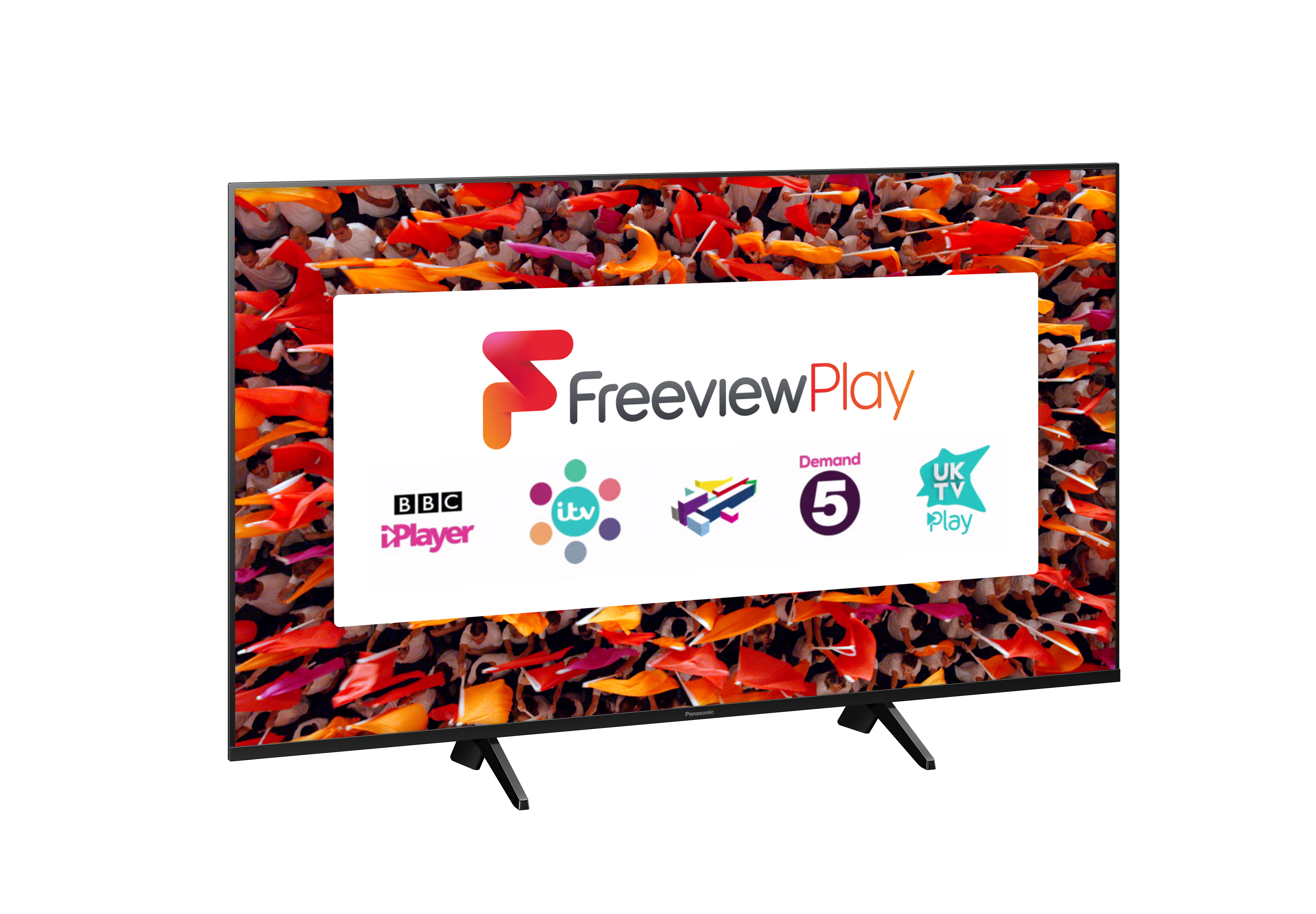 If you've owned a Panasonic TV during the 21st century, then you're broadly familiar with the remote control supplied with the GX700. It's on the large side, very logical and clear, with only a few of the buttons being unhelpfully tiny. Big, bold buttons for 'Freeview Play' and 'Netflix' don't do any harm, either.
The TV's set-up menus are just as logical and straightforward, so navigating around them to get the GX700 looking its best couldn't be much simpler. There's a nicely judged level of adjustability here – you won't find yourself lost down the rabbit-hole of sub-menu after sub-menu (this isn't a Philips screen, after all), but there's enough tweaking potential to get your picture looking just so.
Panasonic's Smart TV interface is almost, but not quite, as familiar as its remote control. 'My Home Screen' is a big-print, tidy and easily navigable effort that's straightforward enough to customise. It occupies too much of the screen when it's engaged, it's true, but thanks to its simplicity you won't need it open for ages at a time.
The GX700 range does without the GX800's voice-assistant potential, so if you simply refuse to adjust volume or change channel using anything but your voice this isn't the TV for you. The rest of us will look again at how much more affordable the GX700 range is and consider it no loss.
Performance: Making Everything Seem Bigger
For all the Panasonic's 4K HDR credentials, the chances it'll spend a lot of its time upscaling 1080p content (or even lower resolution than that) to fill its 50in panel. So in order to establish just what kind of job it will do, with start with a 1080p stream of His Dark Materials via BBC iPlayer.
And in broad terms, the GX700 does an admirable job. Oh, you'd never confuse the picture for something natively 4K – it's a little soft and a little noisy for that – but it's nevertheless thoroughly enjoyable. It serves up plenty of detail in all but the darkest scenes, handles motion with very few alarms and does good work with the tone and texture of skin and material alike.
Black tones and dark scenes can create a few problems – there's definite uniformity to the Panasonic's description of any level of black, and detail can go missing as a consequence. But on the whole the 50GX700 looks better with sub-4K content than its price suggests will be the case.
Give it more of a fighting chance, with an Amazon Prime Video 4K stream of Goliath, and the Panasonic turns in a really satisfying performance. Colours are balanced and natural, there's decent description of contrasts (even though the GX700 is far from the brightest TV you ever saw) and picture noise is reduced to little more than a rumour. There's a little more nuance to black tones than previously, and even the complex patterns of Billy Bob Thornton's unfailingly terrible collection of shirts are gripped securely.
In theory, the best the Panasonic can look is when receiving a hard-wired copy of a 4K HDR10+ Blu-ray disc. So will a due sense of occasion we put Godzilla: King of the Monsters into the player – and it looks a treat. It's detailed, colourful, high-contrast and entirely believable, even when all of the information on the screen is CGI-derived. Motion is tracked faithfully, and there's lots of information revealed even in the darkest scenes. Picture noise is at a minimum, and the HDR10+ -assisted images pop from the screen with more conviction than might seem likely.
The 21:9 image does betray some problems with the Panasonic's backlighting, though. The black bars at the top and bottom of the screen – especially the bottom – aren't quite uniform, and there's some clouding and lightening of what should be complete 'dark-as-in-off' black.
And it's a shame, although hardly a surprise, that the GX700's sound doesn't match up to the quality of its images. Two drivers, each powered by 10 watts, do a reasonable job of keeping dialogue distinct, but there's a rounding-off of the highest frequencies and an absence of the lowest. Even at this bargain price, it's worth considering budgeting for an affordable soundbar to sit between those plastic feet.
Verdict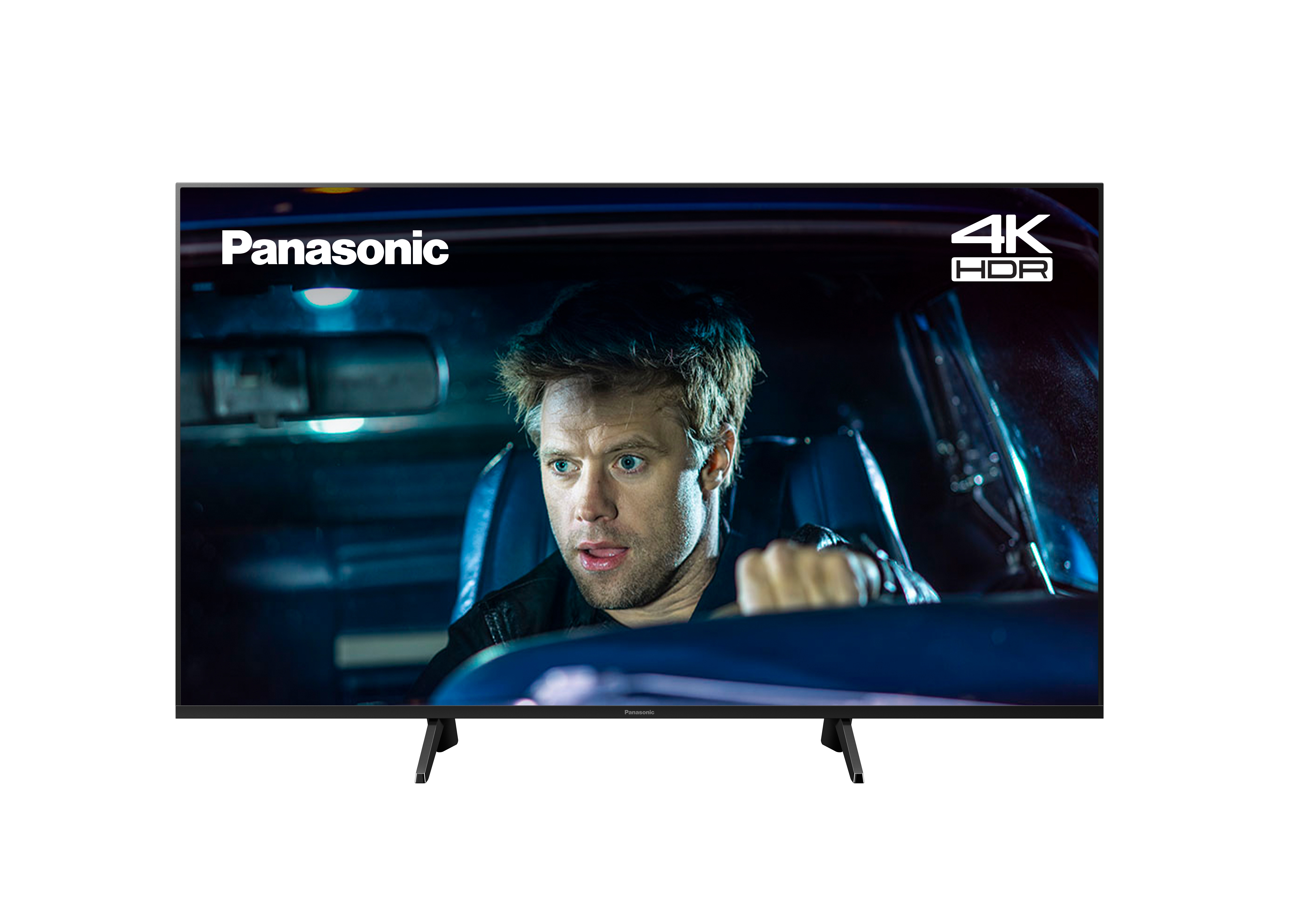 Stuff Says…
The TX-50GX700 isn't perfect. But then it's very affordable, very nicely put together and, on the whole, capable of very satisfying pictures indeed.
Good Stuff
3840 x 2160 resolution
HDR10+
Good Smart TV interface
Capable of really impressive pictures
Bad Stuff
So-so upscaler
Some backlighting issues
Impoverished sound