Panasonic TX-55GZ1500 review
Just shut up and take our money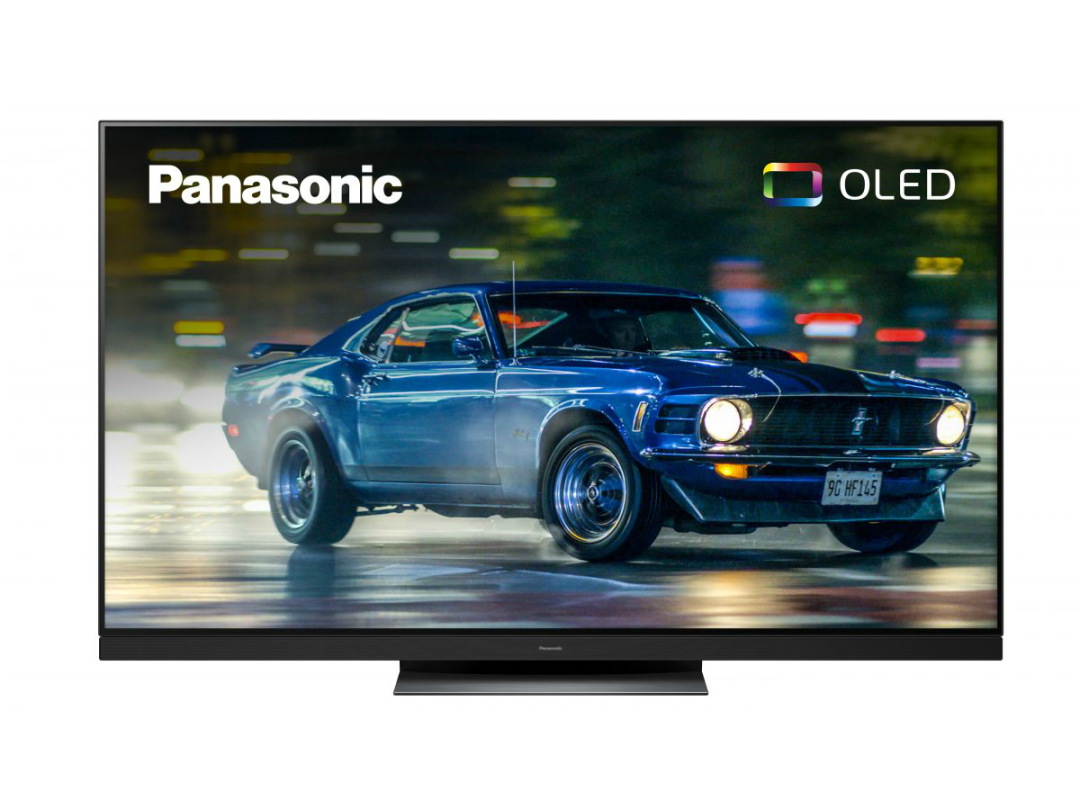 It's not the only brand ready to part you from a lot of money in exchange for big, flash OLED TV. But Panasonic is the only TV brand with the sort of Hollywood presence that makes its pro-grade monitors the default choice for the film industry's most celebrated colourists. It has authentic pedigree where the mastering of some of the most successful, most profitable, most celebrated movies you've ever seen is concerned.
Naturally enough, Panasonic's more than happy to sell you your own little slice of its glamour and expertise. The company may have taken longer than is ideal to get properly competitive where OLED technology is concerned, but now it's really starting to tear it up.
This TX-55GZ1500 isn't the biggest or most expensive Panasonic OLED you can buy. But on a quality versus price basis, it might be the single best OLED you can buy right now – regardless of which company built it.
Design and build: the thin end
You can't expect a lot where the design of a TV is concerned. As slim a profile as possible is nice (and is one of OLED's major selling points). Equally slim bezels surrounding the screen itself are good too. Ideally the stand won't be as wide as the TV – that way you won't need stupidly wide furniture to put it on. What more, realistically, can you ask for?
The GZ1500 ticks them all off. It's very slim indeed until about halfway down – then it bulges out a most unOLED-like 62mm or so to accommodate the necessary power, input sockets and what-have-you. The bezels are minimal, and nicely curved at the corners rather than hard right-angles. And the stand – hefty and functional – sits beneath the centre of the screen, so the Panasonic can be positioned on a modestly sized surface.
Build quality is unquestionable. From its substantial steel stand upwards, the GZ1500 is flawlessly built from high-quality materials. It feels like it will last until '4K OLED' is one of those quaint specifications you see in design museums.
Features: everything everything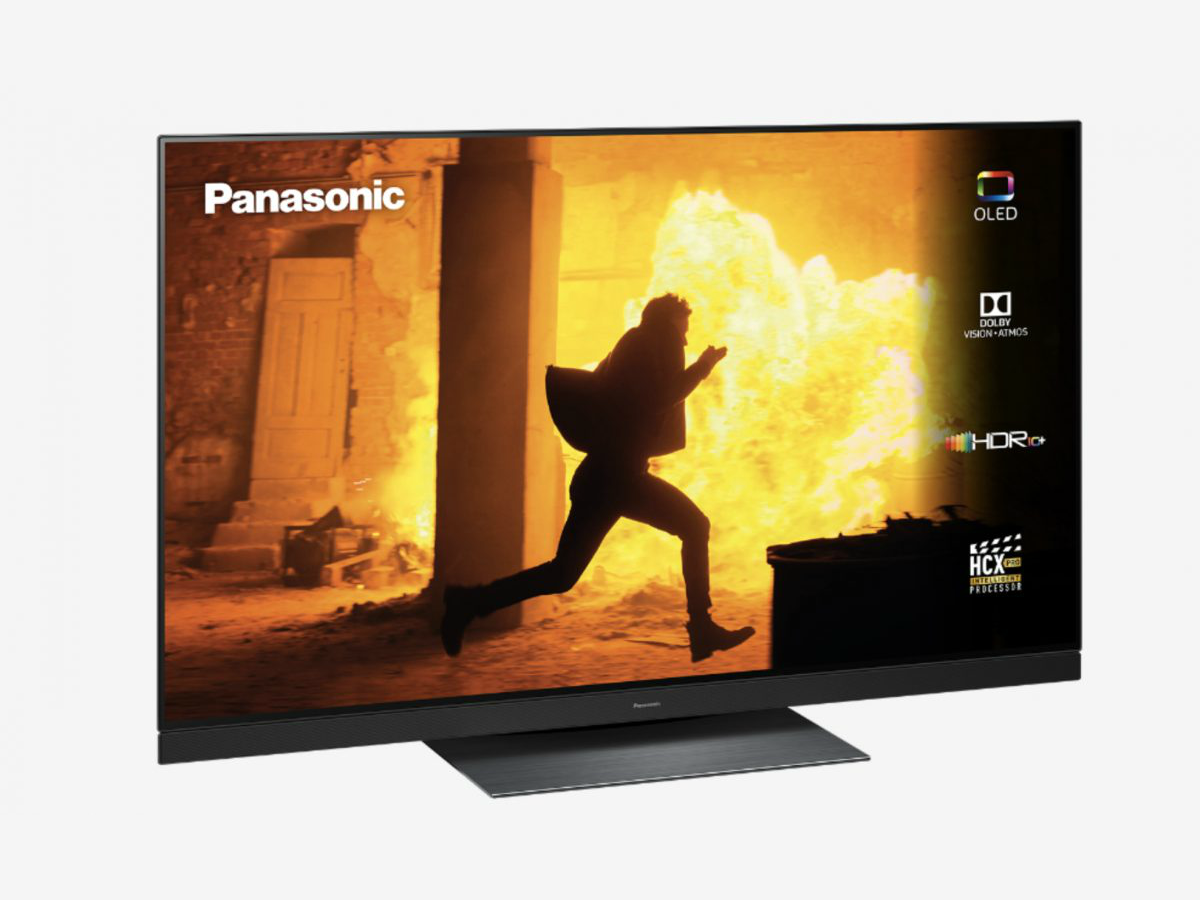 Unlike 'design', you're entitled to expect plenty where 'features' are concerned – and it's a foolish manufacturer who doesn't lay the features on with a trowel. Panasonic isn't a foolish operator.
First things first: this is a 4K ultra high-definition panel – and, significantly, it's equipped to deal with any HDR standard you care to mention. There are very few TVs available that are compatible with both HDR10+ and Dolby Vision dynamic metadata HDR formats, but the GZ1500 is one of them, so it's going to make the very best of any content you put into it, no matter from where or whom it originates. Amazon Prime movies in HDR10+? Netflix in Dolby Vision? No problem. If competing formats fill you with dread and/or boredom, this Panasonic's the OLED for you.
There are numerous ways of getting content into the Panasonic, too. In terms of physical connections, there are four 4K HDR-compliant HDMI inputs (though none of them are 2.1-ready, so next-gen gamers will want to think long and hard), three USB sockets, a digital optical input, an Ethernet socket, two satellite tuner connections and an RF aerial connection too.
And, of course, there's Wi-Fi on board, as well as a (fairly) comprehensive selection of streaming services in the My Home Screen 4.0 smart TV interface.
Panasonic is making a fairly big deal of the GZ1500's Dolby Atmos capability. Of course, there are no dedicated Atmos drivers involved here, but the Panasonic's neatly integrated little soundbar beneath the screen is capable of processing Dolby Atmos soundtracks. It's a nice feature to have if it saves you delving into the TV's set-up menus every time you want to watch an Atmos-soundtracked movie.
Interface: home is where the home screen is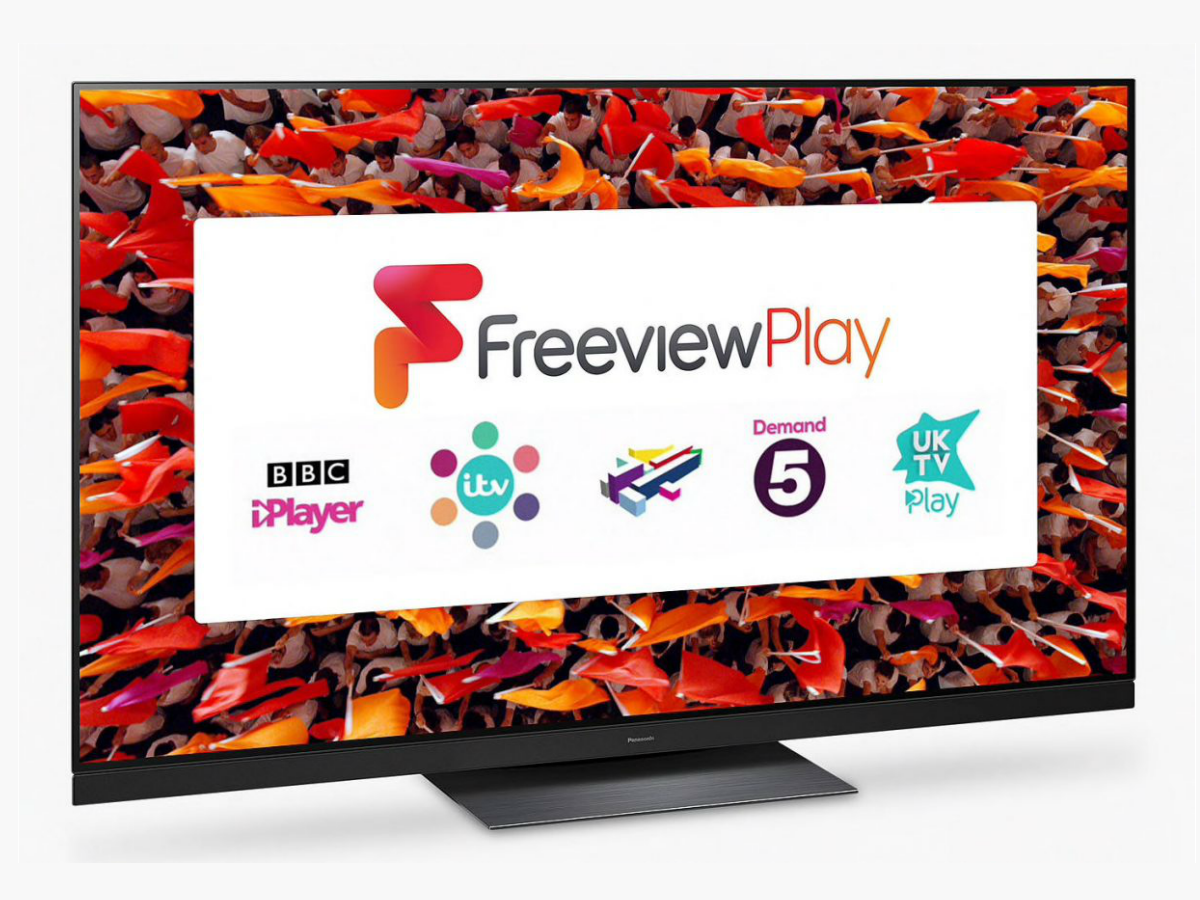 It's simple enough to control the GZ1500, though there's nothing particularly glamorous about any of your options.
Unlike most competitors at this sort of money, the Panasonic has no integrated voice control (though the basics can be controlled via an Alexa or Google Assistant device on the same network). And unlike quite a few fancy-pants alternatives, there's just one full-function remote control – no smart little four-button supplementary handset here.
The on-screen set-up menus are extensive but quite friendly and logical. And Panasonic's most recent Smart TV interface, My Home Screen 4.0, has been tweaked to give the multi-tier layout greater scope for customisation. A bit like the remote control itself, My Home Screen 4.0 is a big-button and legible interface.
Almost every catch-up and streaming service you'd like is here: Netflix, Amazon Prime Video, iPlayer (and all the other broadcasters via Freeview Play), YouTube, Rakuten and the like. But BT Sport and Now TV are both quite glaring absentees.
Performance: compare and contrast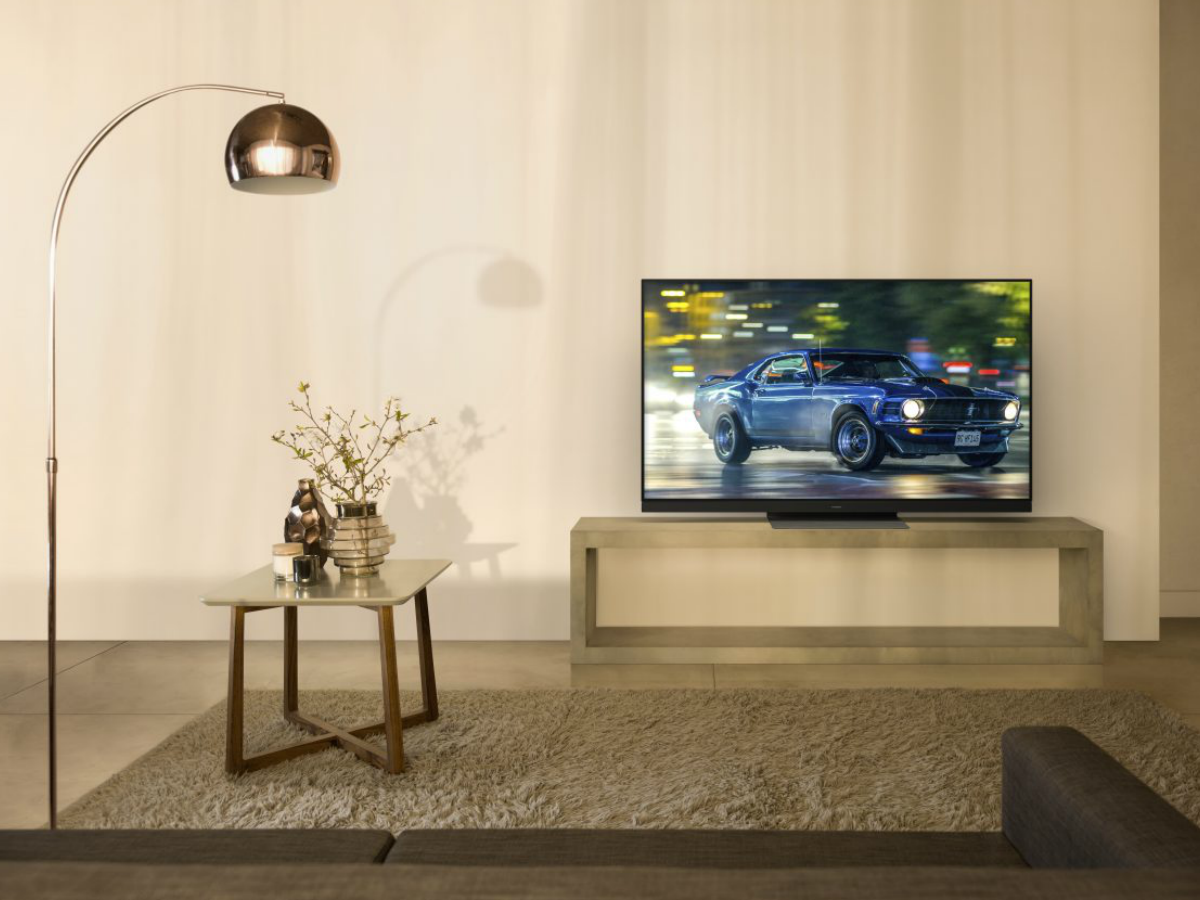 No one expects anything but great things from a £2000 TV. And there's no doubt there are some really impressive £2000 TVs out there right now. In most respects, the GZ1500 is as good as any of them – and in some ways it's better than all of them.
Given the best chance to show its stuff, with the Dolby Vision/Dolby Atmos extravaganza of Netflix's Lost in Space, the work the Panasonic does with contrasts and dark scenes has to be seen to be believed. Its ability with low-light detail its tremendous – the subtle differences between grey, dark grey, very dark grey and true black are made completely distinct. And these are all available even in scenes with bright white elements too. The GZ1500's light control is excellent so, in spite of the Panasonic's unremarkable peak light output numbers, it delivers amazingly convincing and accurate contrasts. They're as wide-ranging, vivid and cinematic as you'll see from an OLED TV.
It's a similarly impressive story where colours are concerned. The Panasonic's able to be natural and understated, or vibrant and intense, depending on the circumstances – and it's never less than convincing in any eventuality. The dynamism and nuance of the way the GZ1500 delivers pictures is as good as it currently gets. Stepping down in content quality to vanilla 4K or even Full HD doesn't stop the Panasonic being a detailed, lustrous, high-contrast and remarkably three-dimensional watch. Its HCX Pro picture processing engine is surely in line for some sort of award.
It's not the easiest screen to get unflustered motion out of. It can be a lengthy process to get the GZ1500 scrolling smoothly from each and every content variant, but it can be done. And once you've invested the time, you've a TV the picture quality of which can stack up against any similarly sized and priced rival.
There aren't that many TVs that sound this impressive, either. While decoding a Dolby Atmos soundtrack isn't quite the same thing as delivering Dolby Atmos in all its 3D glory, the modest little soundbar beneath the GZ1500's screen does admirable work. There's authentic width and depth to the Panasonic's sound, as well as a pleasing tonal balance and plenty of detail. No, it doesn't dig as deep or hit as hard as Philips' OLED903+ (which is the world's best-sounding TV right now), but it's more than adequate. Only a chunky investment in a chunky soundbar is going to make a radical difference to audio quality here.
And having put off gamers by pointing out the lack of HDMI 2.1 compatibility, Panasonic attempts to woo them back with a response time that's less than 20 milliseconds. Which is quick.
Panasonic TX-55GZ1500 verdict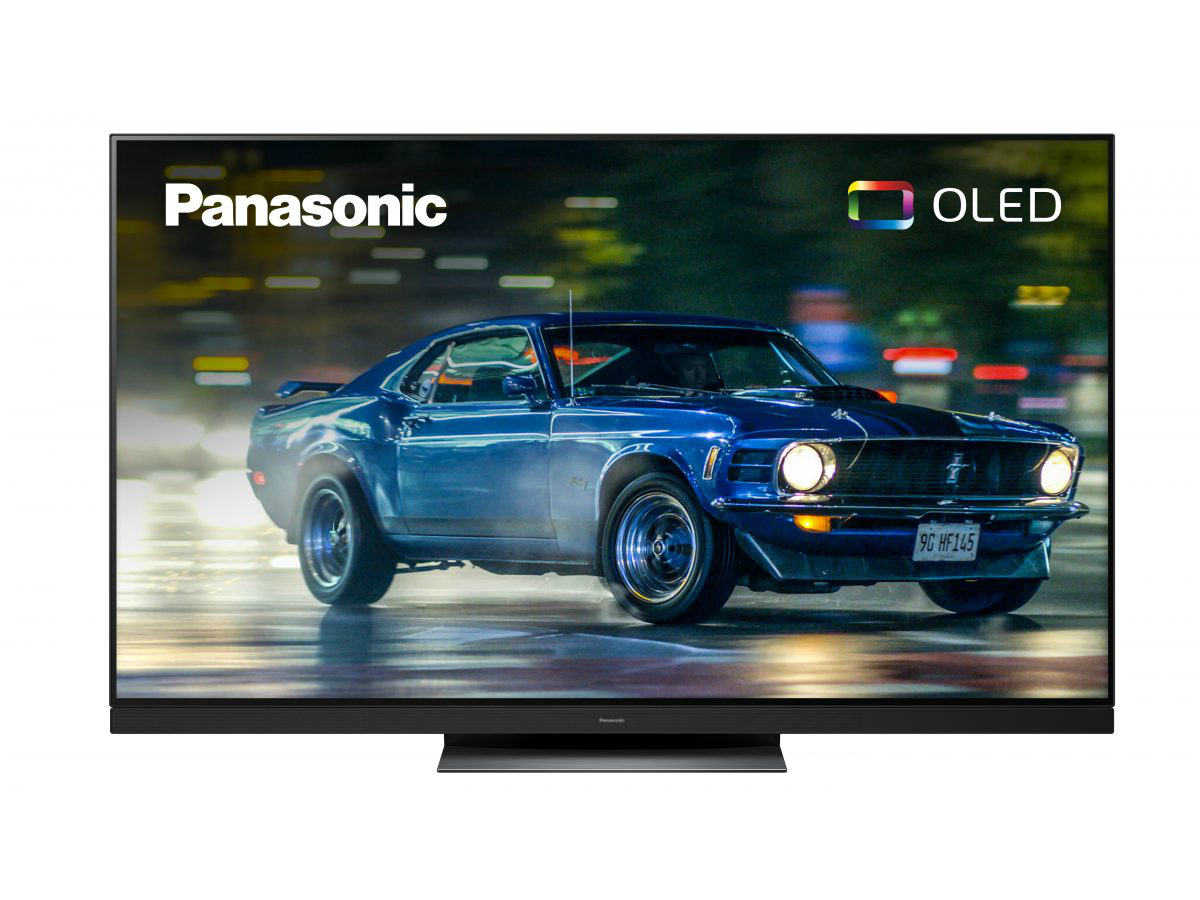 For the first time since the halcyon days of plasma TVs (remember them?), Panasonic is right at the front of the 'premium TV' pack. The GZ1500 is the complete package.
Stuff Says…
An excellent TV that's worth every penny. What more is there to be said?
Good Stuff
Superb HDR picture quality (with HDR10+ and Dolby Vision support)
Amazing contrasts, massive and convincing colour palette
Impressive sound, including Dolby Atmos processing
Bad Stuff
Humdrum control interfaces
Can be laborious to get the smoothest motion