Panasonic TX-65DX750 review
Forget about plasma. Panasonic's forging ahead with the 4K future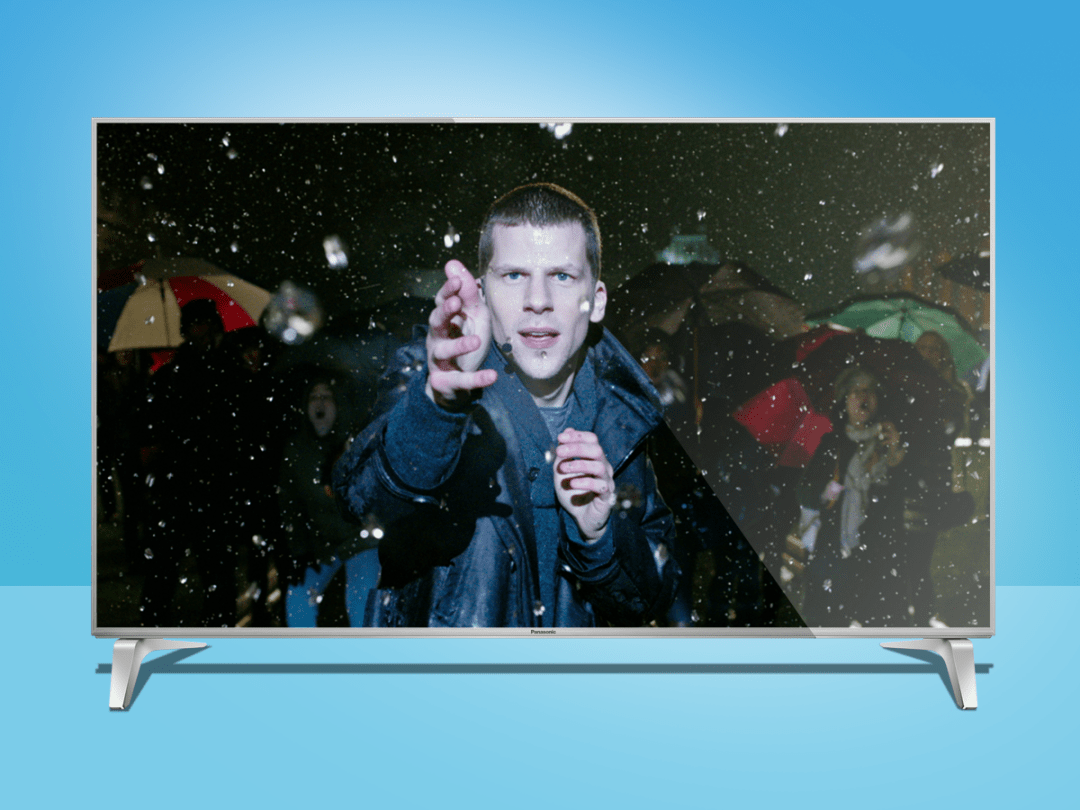 A few years ago, Panasonic was the boss of TVs. Its plasma tech swatted off the competition like flies, for it was mighty. But then plasma production stopped and Panasonic focussed on LCD TVs, losing its mojo in the process.
That wasn't the end, however, as Panasonic has been working hard in the background, regaining momentum and working on a big comeback. Is this the year that sees Panasonic knocking Samsung out of its place at the top? Cut to training montage.
On paper, it certainly looks like Panasonic has what it takes. The TX-65DX750 sits near the bottom of its top tier, where you get some of the fancy features of the best models without paying the fancy money. Consider it the far end of the VIP table.
Specs but no specs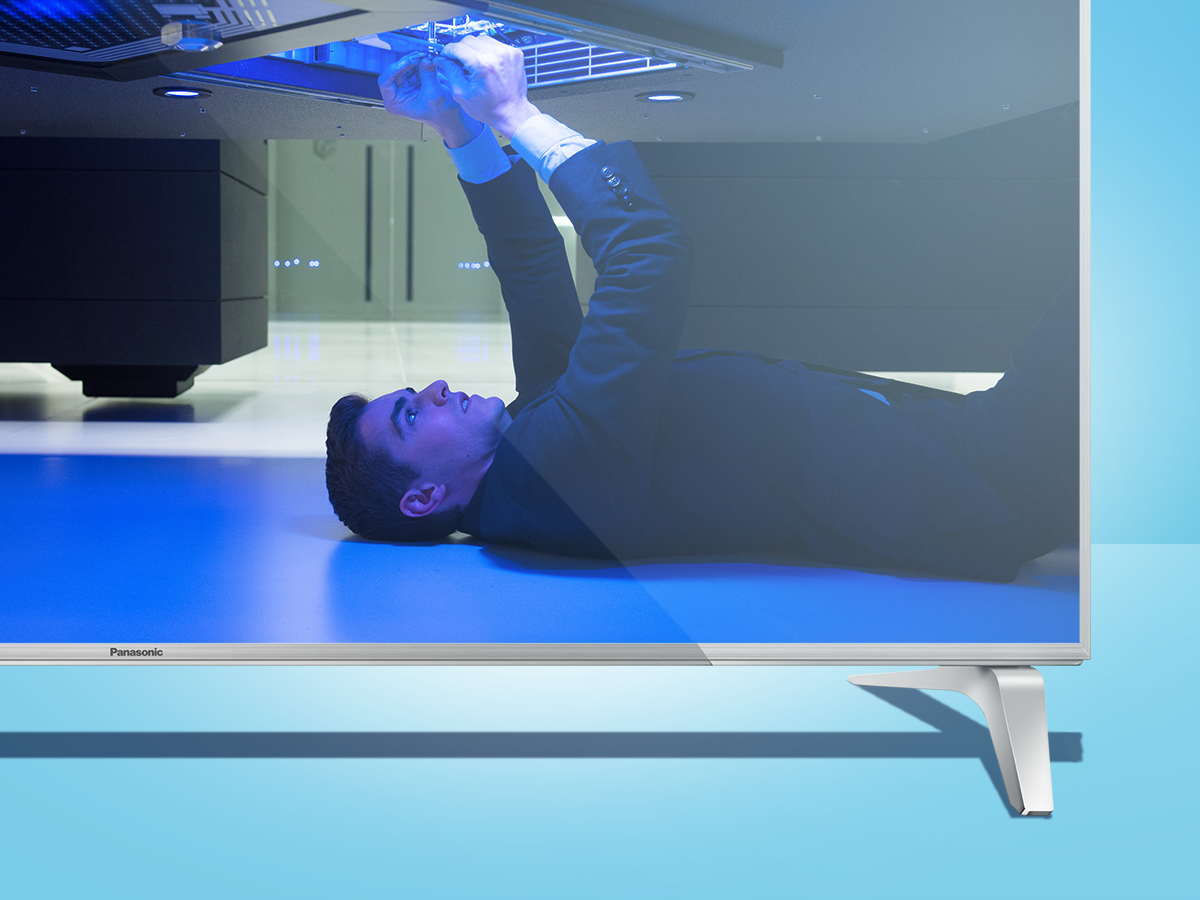 That means you get a 4K Ultra HD resolution (3840×2160), or about 8.3 million pixels. It supports HDR (high dynamic range), which is the next big thing in televisions, promising extra brightness, contrast and dynamism.
Not all 4K HDR TVs are created equal, however. This one doesn't conform to the UHD Premium standard, an industry gold star sticker that demands supercharged levels of peak brightness and colour bit depth. That means the DX750 doesn't have the same retina-massaging skills as some of the (much) more expensive models, but rest assured, it can handle the same video formats just fine.
Connections are decent, although not as generous as some of the premium models. There are three HDMI sockets, two of which have HDCP 2.2 certification. You'll need those for playing 4K 60/50p content from an external source, such as a UHD Blu-ray player.
It also boasts 3D, if you can still call it a boast these days. There has never been much love for the technology, but there are still plenty of people who did buy 3D Blu-rays, and Panasonic hasn't abandoned them in the way that Samsung and Philips have. That being said, Panasonic draws the line at giving you its active shutter 3D specs. You'll still have to pay extra to look silly.
Switch it up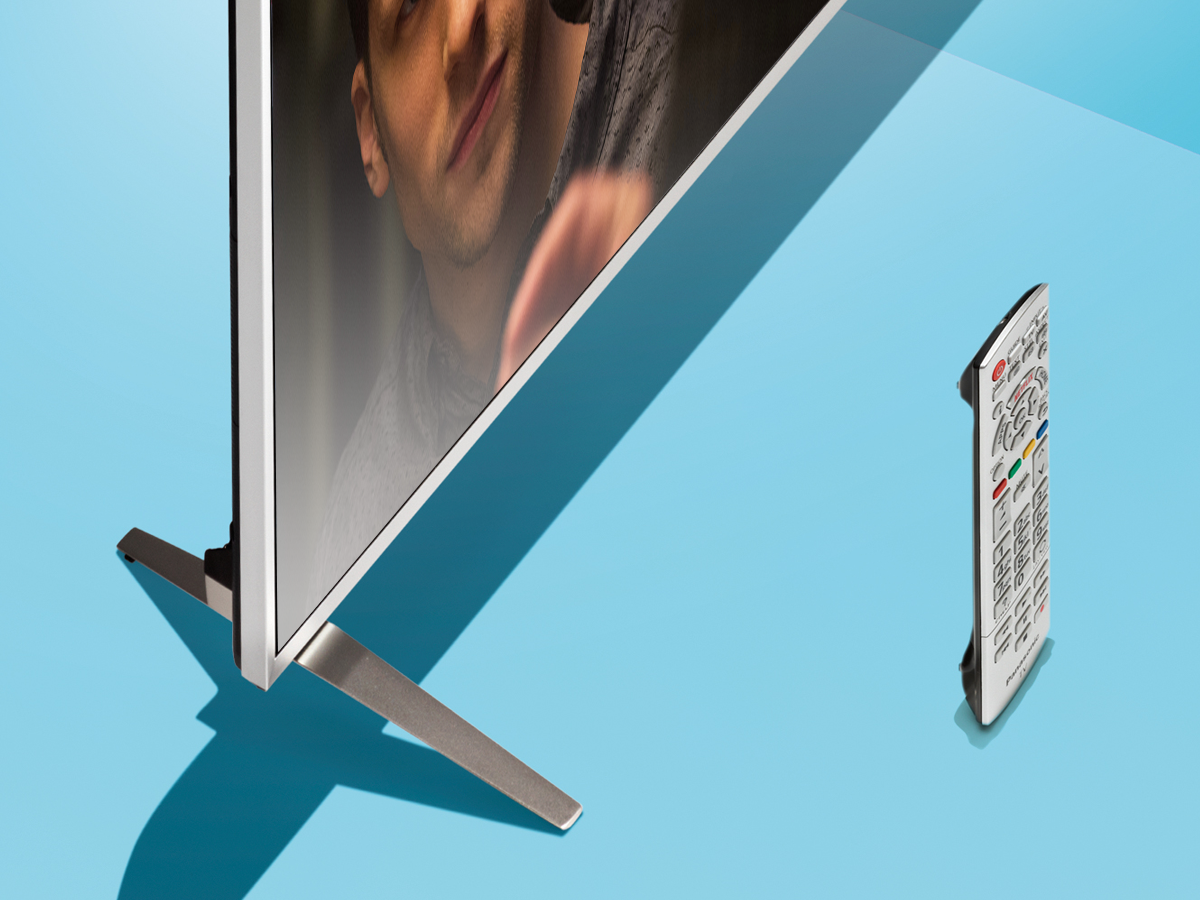 This year, Panasonic has come up with the snappily named 'Switch Design'. No, it doesn't mean more buttons, it means the feet can switch places. You can set them wide apart like a yoga stretch, or close together near the centre of the screen.
Why? This is Panasonic's way of catering for normal people with normal furniture, as well as those with showroom-style lounges and wide Scandinavian benches. It's one of the best things that Sony did in its 2015 range, and it's a good thing for Panasonic to, er, be inspired by.
Whichever configuration you choose, the TV is fairly stable. Curiously, this 65in model has straight feet while the smaller models stand on what look to be tiny scythes. It's worth noting this Panasonic stands upright, in contrast to the few odd models that lean back slightly. It's an aesthetic thing, with little effect on the picture performance.
Some of the fancier TVs give you two remotes, typically one with voice operation or motion tracking, which is a sure way to look and sound silly. The Panasonic TX-65DX750 isn't one of those. That leaves you with the standard button-stick type remote, which does the job nicely. And it means one less thing to lose to the god of cushions.
On the software front, Panasonic uses Firefox OS. It's a total overhaul of the old MyHomeScreen interface, which had too many options and usually looked cluttered. What you get now is a simple, intuitive layout, divided into three sections: Live TV, Apps and Devices.
It's pretty hard to get lost in there, but there are shortcuts anyway. The main page also lets you pin up your favourites for quick access, so you can get to Amazon Instant Video without going into the Apps page at all. It's speedy, responsive and generally a joy to use, although still not as slick and seamless as LG's multitasking WebOS.
Better than plasma?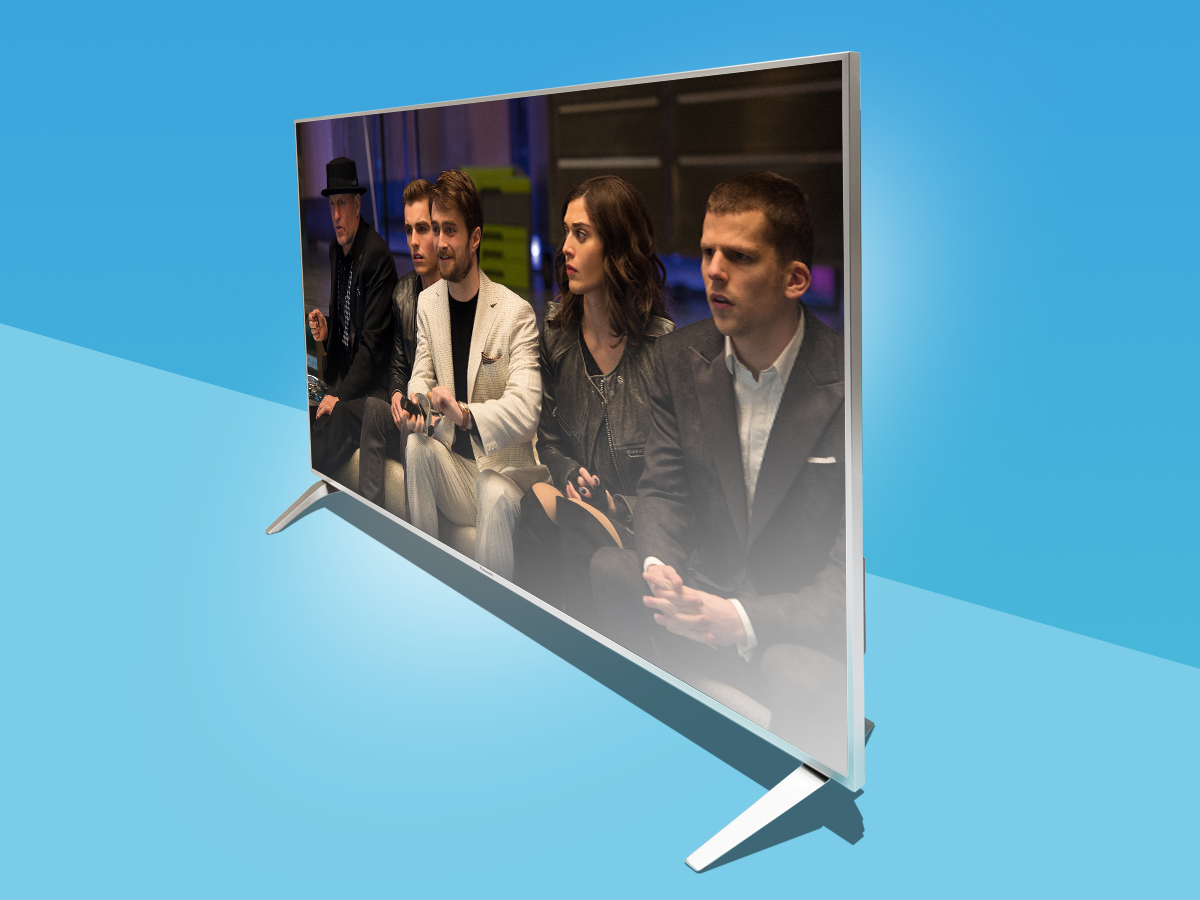 The main reason everybody used to (and continue to) bang on about plasma technology was its ability to go deeply, properly dark. After all, it's hard to take Batman seriously when he's grey as a pavement, which is the problem with some LCD TVs.
What Panasonic has achieved here is an LCD panel that gets really close to an absence of light. It's still not properly black, but it's not far off. Sadly, in chasing the deepest blacks, Panasonic has sacrificed the fine increments of shade needed to make out what lurks in the shadows. In scenes that juggle bright lights with shadow, the DX750 struggles: the blacks are a little overdone, meaning you lose out on detail, while bright areas have a slight blooming effect.
That aside, the HDR effect works a treat. It's not the night and day difference you get with UHD Premium TVs, but you do indeed get a high dynamic range. The key here is subtlety: you won't get blinding lights and psychedelic contrast, but you do get really nice shading, showing off the fact that Spider-Man's suit isn't just a flat blue and red.
You're gonna need a soundbar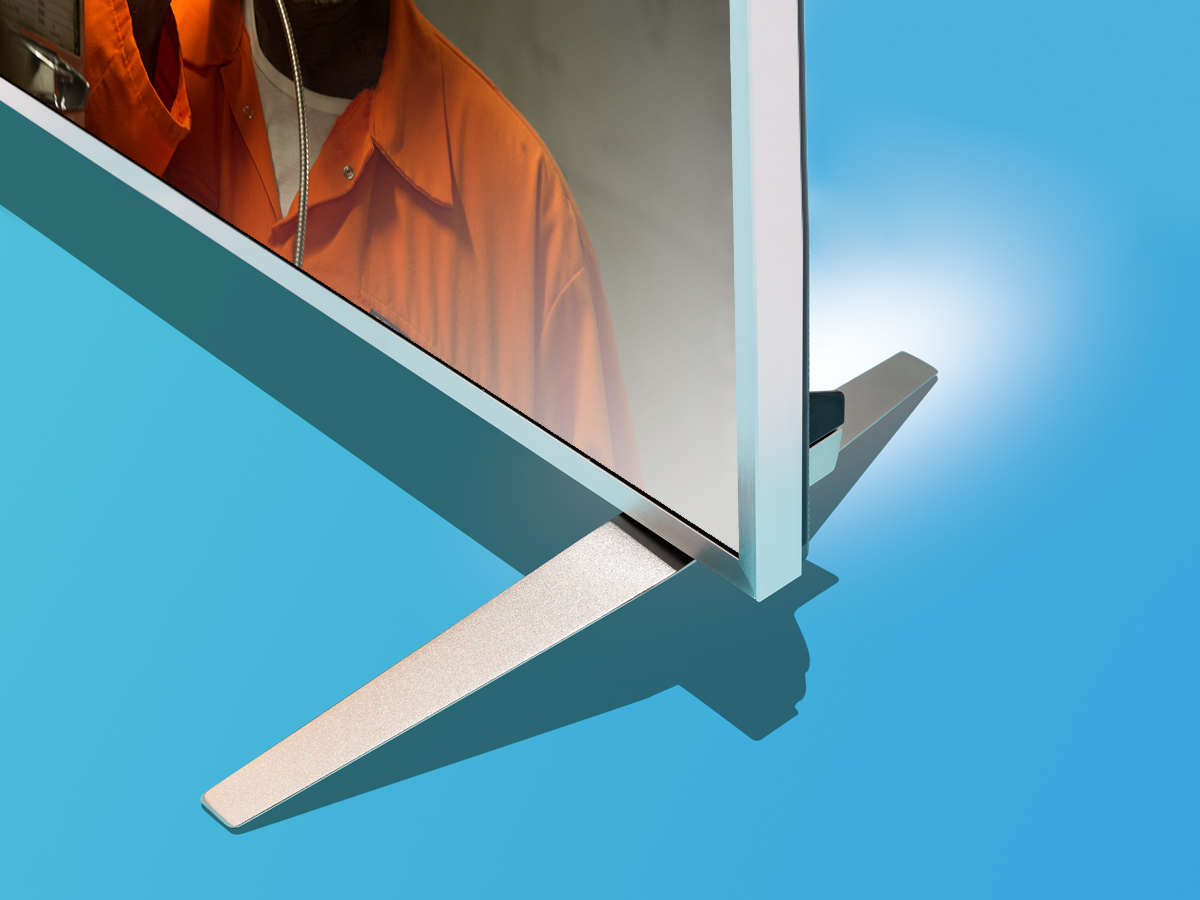 As for sound, TVs tend to get worse the slimmer they get – but the DX750 sounds pretty decent. It has no problems getting loud, the top end is never harsh, and the midrange is open and clear. There's little bass weight to speak of, but there's enough that you can watch Countdown without a headache.
For loud movies, however, consider investing in a proper pair of speakers. Otherwise, you'll lose out on that classic blockbuster oomph.
Panasonic TX-65DX750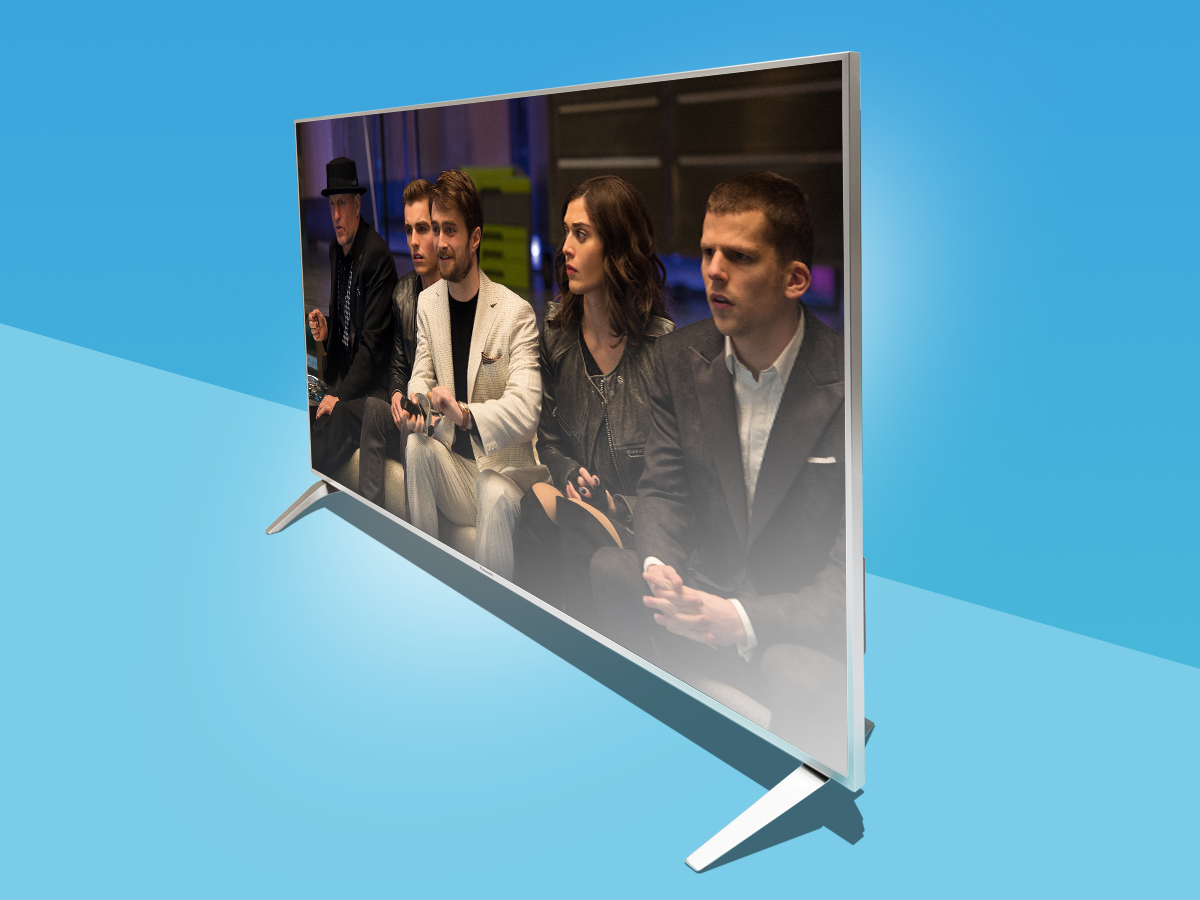 You know that bit in Rocky, where Stallone loses but everybody is cheering because he still did really well? It's a bit like that with the Panasonic TX-65DX750.
It's a hard-hitter that ultimately hasn't got what it takes to beat the best, but it's an impressive effort nonetheless. There are a couple of flaws, but they don't get in the way too much. If you're after an affordable top-end TV, this is a real contender.
Buy the Panasonic TX-65DX750 here
Stuff Says…
A good top-tier TV for less? Oh go on then.
Good Stuff
Good contrast
Lovely subtle colours
Flexible stand positioning;
Bad Stuff
Issues juggling light and shadow
Sound is average