Parrot Bebop 2 Power review
This souped-up drone outflies its predecessor, but doesn't fix all its problems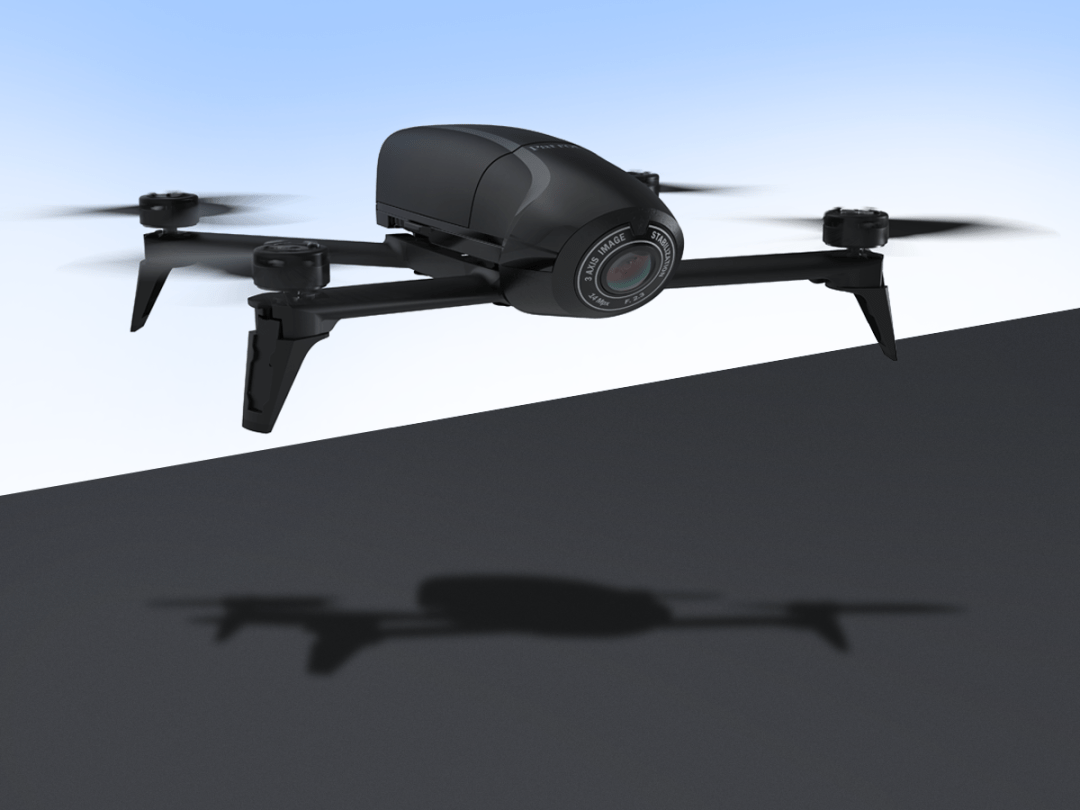 If you think you've seen this drone before, you're not wrong.
We first reviewed the Parrot Bebop 2 way back in 2016, awarding it four stars, and rather than a brand new model, the Bebop 2 Power is a new package. The base drone is the same (a 14MP camera with 3-axis stabilisation, 8GB of non-expandable storage) but there's a new paint job, new battery (two of them in fact) and a new controller in the box, as well as a headset for first-person view (FPV) flying.
In our original review, we bemoaned the Bebop 2's choppy connection and substandard camera quality, so we're eager to see if Parrot has remedied this issues in the 18 months since.
Design and build: Back in black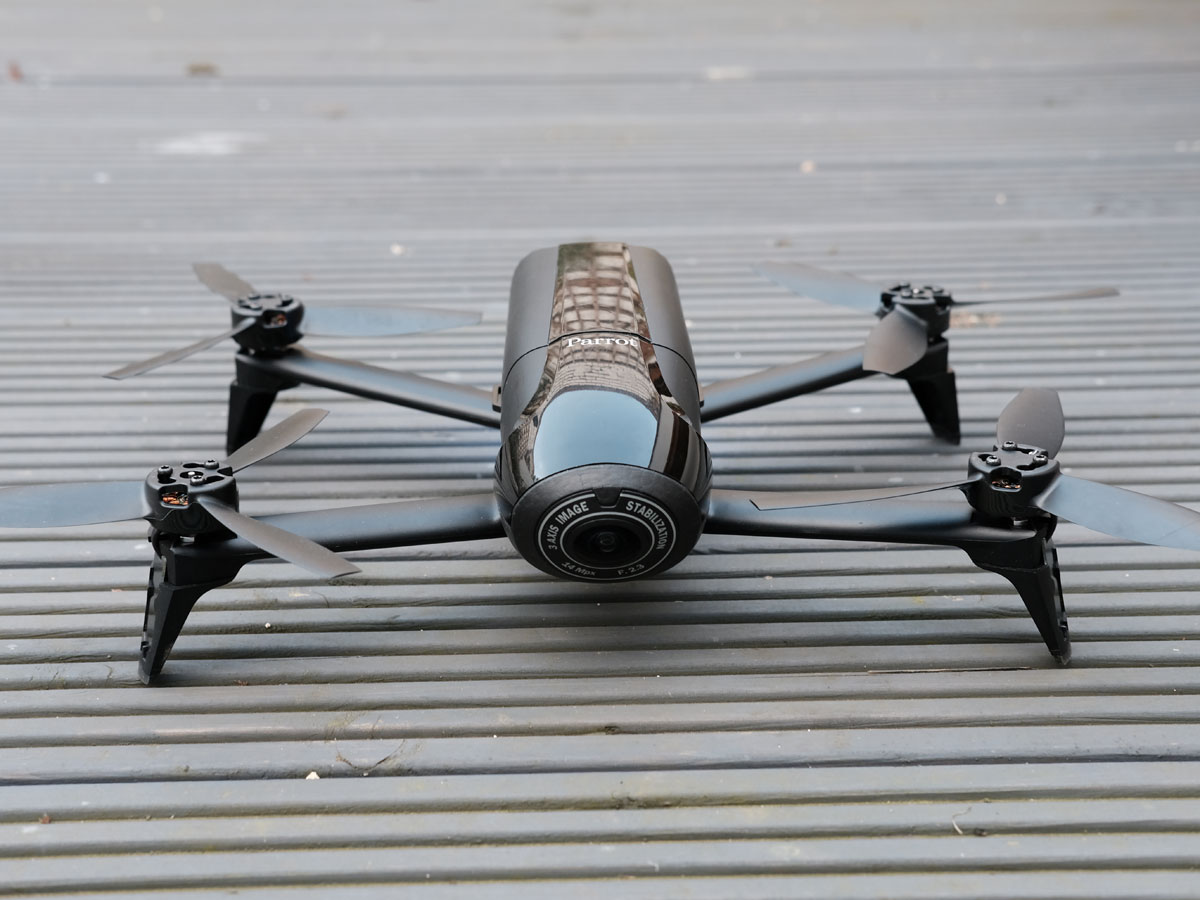 As far as we can tell, the quadcopter is mechanically the same as the 2016 Bebop 2, with one exception: the Power drone has a natty all matte black finish rather than the original's two-tone livery.
The lack of physical tweaks is no bad thing; the Bebop 2 is still a lightweight, sturdy and compact model, and flies well enough.
There are more portable drones that have become available since the release of the original Bebop 2, though – most notably the excellent DJI Mavic Air. This model's lack of folding rotor arms, plus the bulky size of the new controller's antenna, mean that it'll require a sizeable bag or carry case to lug around properly.
Flying: Far and long
With one-button take-off and landing, you just tap a button on the controller and the drone will start up its motors, rise to a height of about 1.5m and hover there. Tap it again while the drone's in flight and, wherever it is, it'll descend to the ground and cut out the rotors.
There's also a GPS-powered return-to-home button (not as accurate as DJI's system, but still acceptable as long as you set off from a reasonably open area), but nothing in the way of collision detection.
Our original review pointed out the Bebop 2's transmission problems, which meant that its signal became choppy once it got to about 50-100m from the user, and cut out completely a little further out. That's really not acceptable for a drone in this price bracket, but thankfully the new Sky Controller 2 is far better, extending the range so that you can fly at least 300m or so without wondering when it's all going to start failing. Kudos to Parrot for fixing that.
The twin-stick controls are easy to use and the drone responds swiftly to inputs, particularly in Sport mode (the other flight mode, Video, is slower and more stable).
The new batteries each provide up to 30 minutes of flight time per charge (about five minutes more than the original models), and there's two in the box. That's also impressive.
New features: Fussy FPV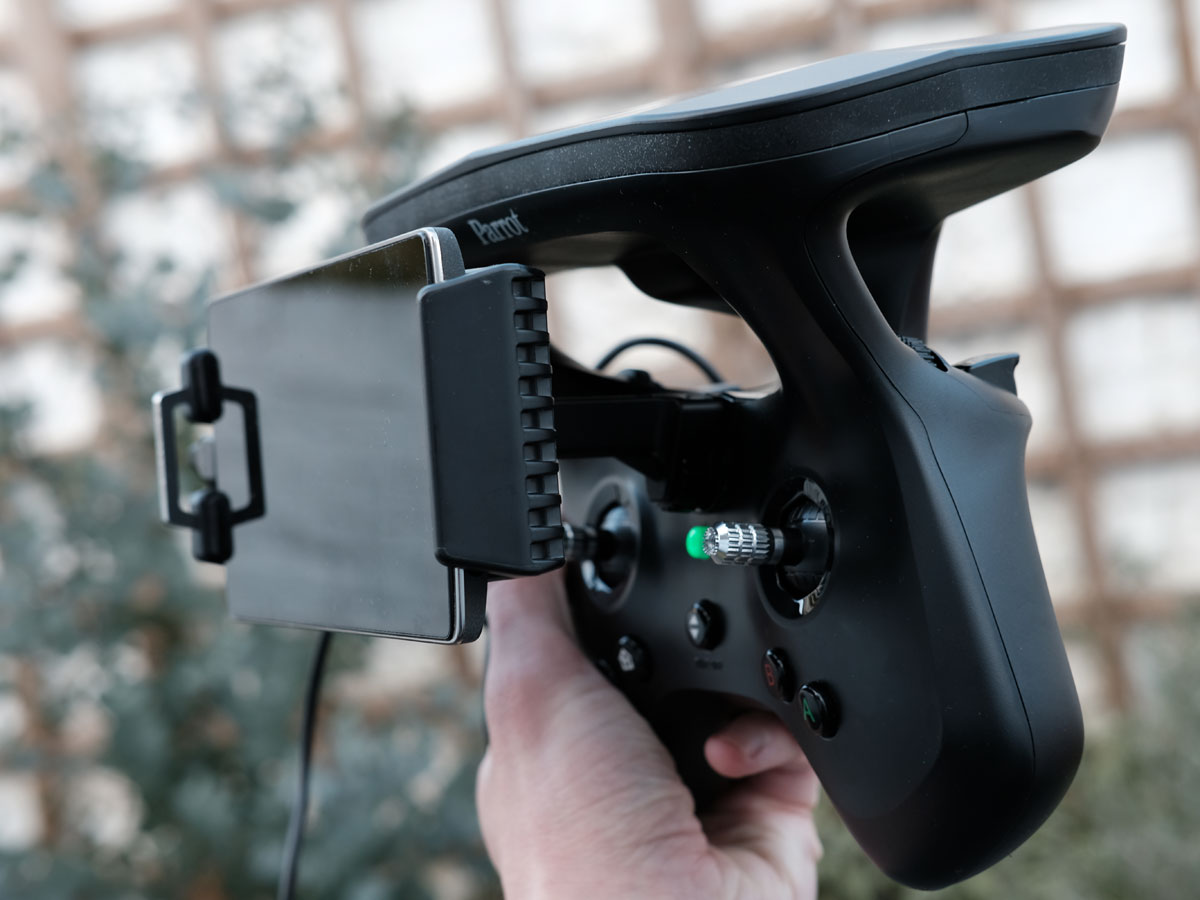 Aside from the new batteries and controller, the Power bundle also includes a pair of FPV goggles. Insert your smartphone (running the companion app, natch) into these, adjust the lenses until things are clear you'll get a view from the drone's nose beamed direct to your eyeballs.
It works well enough with smaller phones, but using a 5.7in OnePlus (hardly the largest of handsets) I couldn't get a clear image, no matter how much I fiddled with the pupillary distance sliders.
With FPV drone flight being legally dubious in the UK (at least in public places), it's hard to get either too excited or too upset by the performance of these simple, Google Cardboard-like goggles. Chances are, you won't be using them much either way.
Camera: Blur bother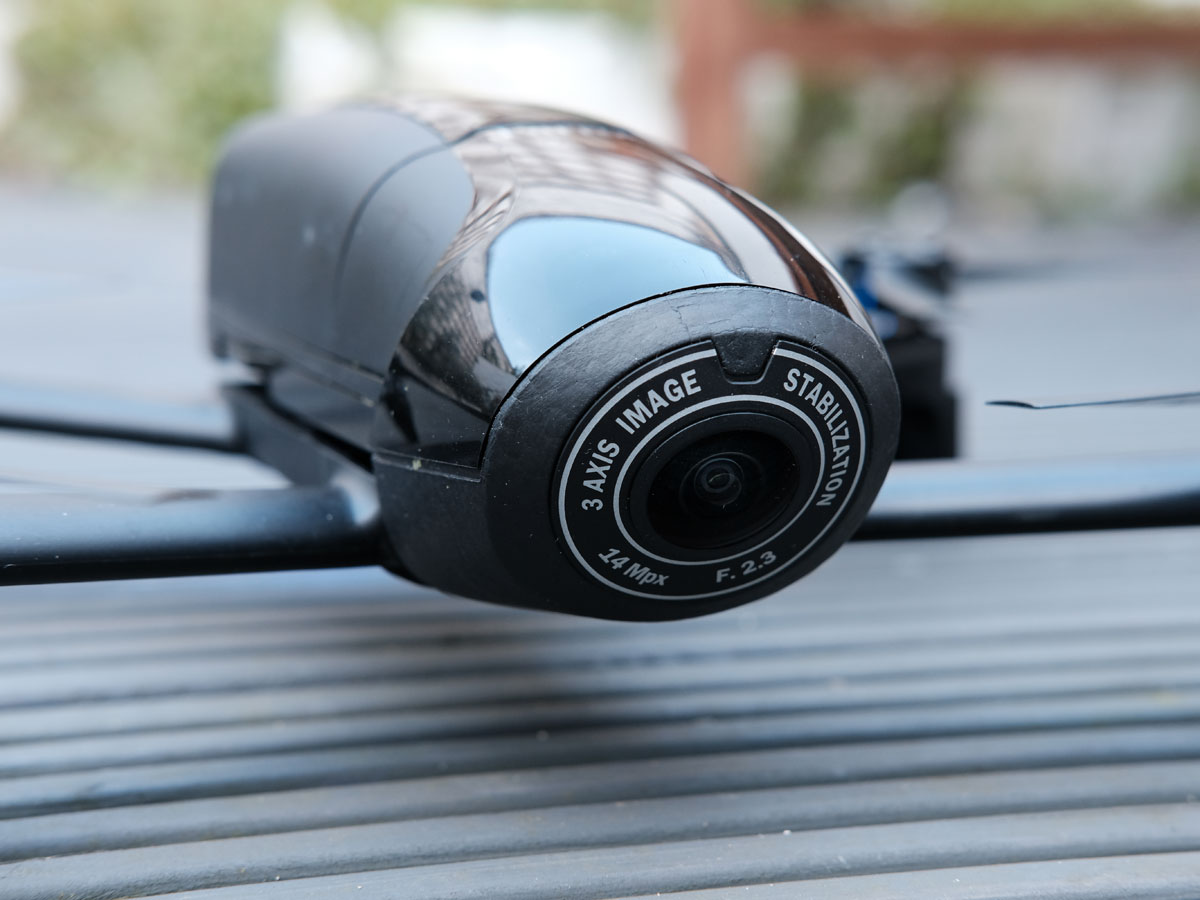 The camera, sadly, is far from impressive. While it might have attracted only mild criticism 18 months ago, it now feels a decade behind the times compared to what DJI is offering.
DJI's Phantom 3 SE (£600) records superb 4K video and 12MP stills and, while the Bebop 2's 1080p video and 14MP stills might sound fine on paper, the actual image quality is startlingly poor.
Videos look so out-of-focus they might as well be non-HD, photos are an indistinct, distorted fish-eye mess at full resolution, requiring judicious tinkering in post to look halfway decent. It's a huge disappointment.
Parrot Bebop 2 Power: Verdict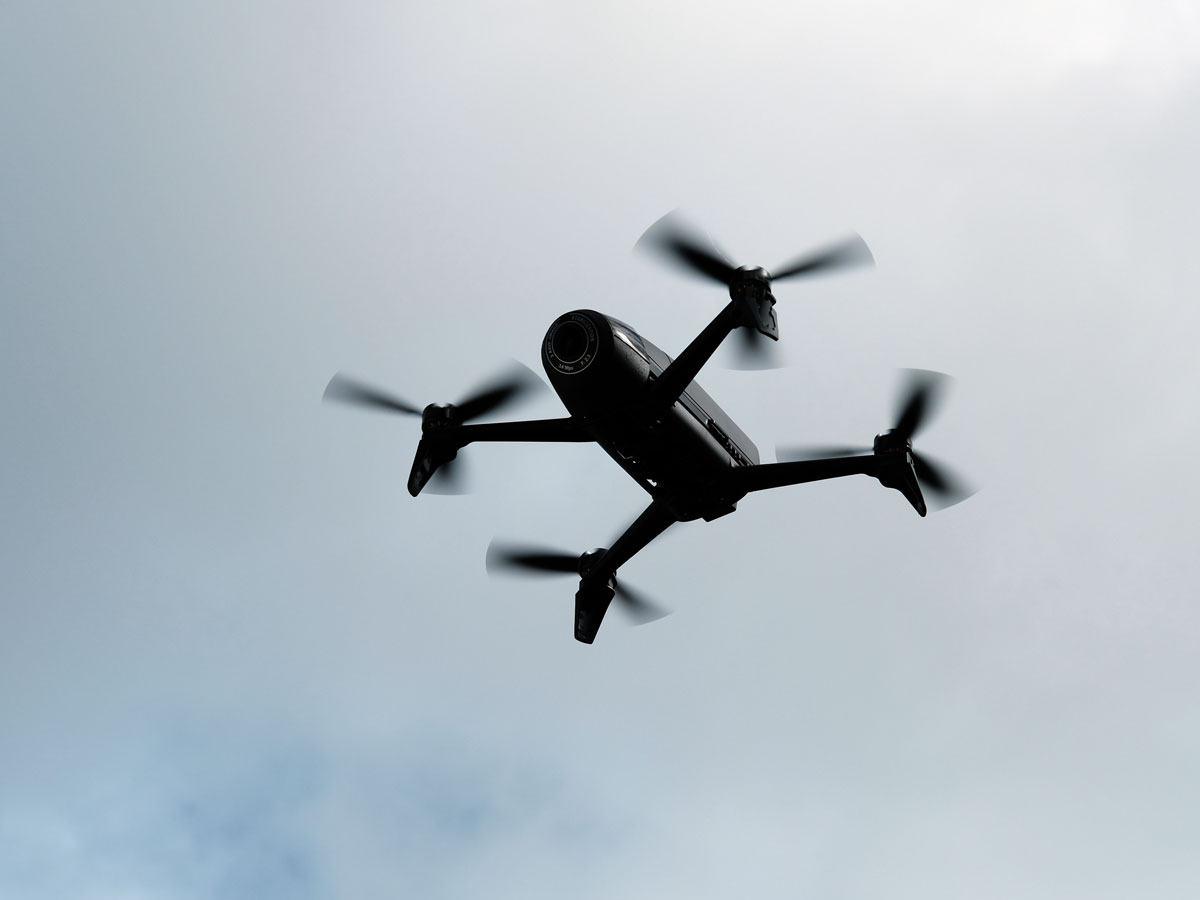 Parrot hasn't gone far enough here. While the company has fixed one of the Bebop 2's biggest issues, it hasn't addressed the other at all. Sure, the extra battery life and transmission range is nice, but the dreadful camera needed fixing too.
While DJI is going from strength to strength, Parrot is hovering in place. There's really no reason to buy the Bebop 2 over the similarly-priced DJI Phantom 3.
Stuff Says…
The Bebop 2's sub-par image quality lets down an otherwise decent drone
Good Stuff
Long battery life
Extended range
Zippy, responsive flight
Bad Stuff
Awful camera
Fussy FPV headset