Philips 65OLED+937 review: brilliant sound and vision
Bowers & Wilkins partnership produces another stunner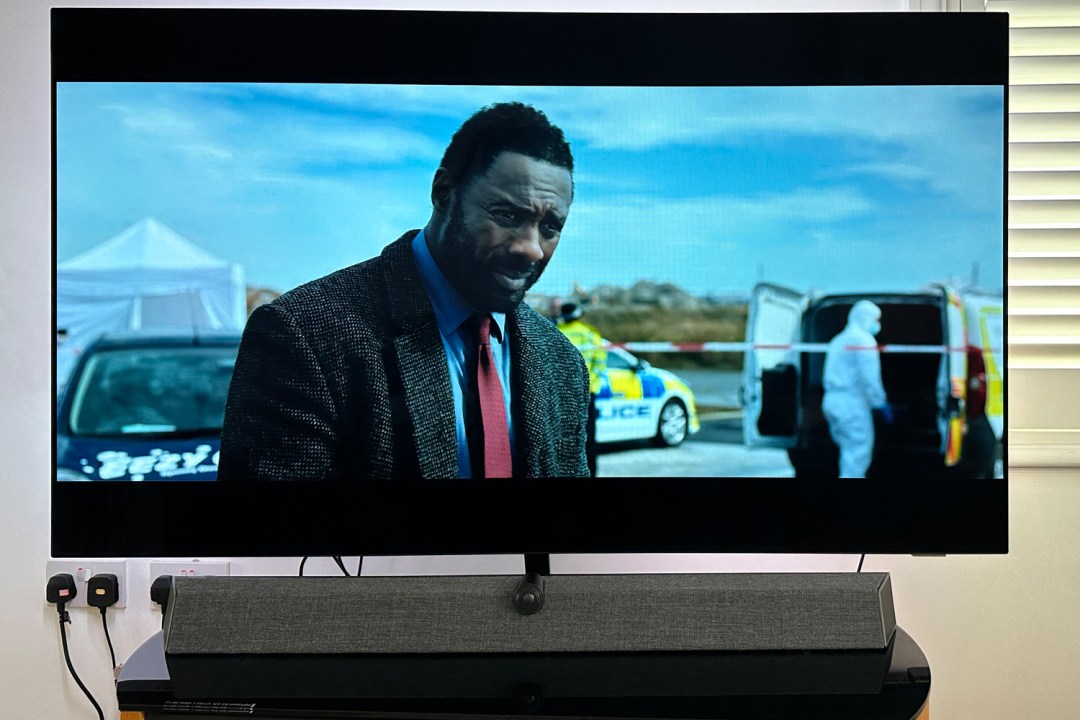 What's better than a unique selling point? Two unique selling points, that's what. And ever since Philips began collaborating with British hi-fi savant Bowers & Wilkins for its top-end TV audio systems, it has been able to count bespoke, high-quality sound along with the brilliant Ambilight as distinct points of difference. In a market where most televisions seem to be a facsimile of most others, that's a big deal.
Of course, this sort of differentiation doesn't come cheap. But if Philips is able to continue the pattern of excellence it busily established over the past few years with the 65OLED+937, there's every chance it'll end up seeming a bit of a bargain.
Design and build: sleeker and smarter than standard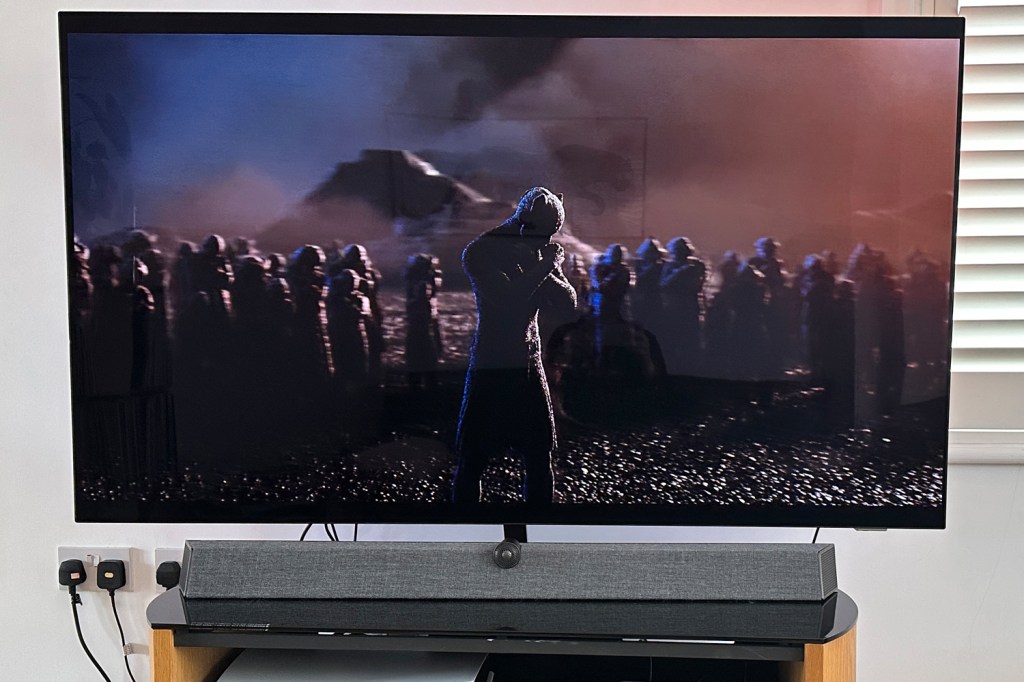 Where televisions are concerned, even a mild degree of 'design' is enough to make a product stand out – and it's safe to say the 65OLED+937 is an individual looker. Seen in profile, it's very slim indeed until it swells just a touch in order to accommodate its electronics and four-sided Ambilight gubbins. The finish is flawless, the materials upmarket and quite tactile.
The Bowers & Wilkins 'speaker enclosure' (because it's not a soundbar and B&W will argue with anyone who says it is), meanwhile, is equally well made and equally visually arresting. Its acoustic cloth feels as good as it looks, and the distinctive 'tweeter on top' configuration gives more than a hint of the properly expensive loudspeakers in the Bowers & Wilkins portfolio.
Philips provides two brackets in the 65OLED+937 packaging. One allows the speaker enclosure to act as a stand, the other allows the speaker enclosure to sit nice and close to the bottom of the screen if it's being wall-mounted. Either way, in OLED TV terms this Philips/Bowers & Wilkins combo looks and feels the business.
Features: a stand that delivers
The Philips 65OLED+937 is a game of two halves: sound and vision. Let's start with the 'vision' part, shall we? This TV is a 4K HDR OLED device, of course. It uses LG's top-of-the-shop 'Royal EX' OLED panel, which is designed to deliver much greater peak and full-screen brightness than your bog-standard OLED alternative. This panel is so much brighter, in fact, the OLED+937 is fitted with heatsinks to ensure the brightness doesn't fully translate into warmth when the screen is working.
Because this is a Philips device, and because Philips is a brand operated by grown-ups, the OLED+937 is compatible with every major HDR standard, including HDR10+ and Dolby Vision (in 'Bright' and 'Dark' flavours, as well as 'Game'). And because this is a Philips device, it's fitted with a staggeringly complex and capable picture processing engine to try and exploit the full potential of that panel and its HDR compatibility: the P5 (Gen 6). It's a twin-chip design, powerful enough to allow for AI learning, and to analyse the specific conditions of your room in order to optimise picture quality. Bear in mind the twin-chip arrangement does dictate the Philips can 'only' offer 4K @ 60Hz when accepting a 4K @ 120Hz signal from a current-gen games console, though as we shall see, that's hardly the end of the world.)
There are four HDMI inputs here, two of which operate at the full-fat HDMI 2.1 standard (which means 4K @ 120Hz, VRR, ALLM and eARC). In addition, the OLED+937 has an Ethernet socket, aerial posts for its TV tuners, a digital optical output and three USB slots. Wireless connectivity extends to Bluetooth 5.0 and dual-band wi-fi.
And, of course, the party-piece is four-sided Ambilight. It's never less than impressive, and when it's fitted to a screen as relatively large as this one, it turns a big viewing area into a vast viewing area while simultaneously creating a more relaxing, more immersive ambience.
As far as 'sound' goes, you're in very safe (and very accomplished) hands here. For the 65OLED+937, Bowers & Wilkins has created a 5.1.2 -channel system driven by almost 100 watts of power. Two up-firing drivers create the '.2' height channels, while a bass driver (backed up by a rear-firing reflex port) deals with the '.1'. Then there's that tweeter on top, along with two more forward-firing drivers, handling the front three channels, while another angled driver fires from each end of the cabinet to offer some sonic width.
It's an extremely thoroughly specified audio system by any standards, and doubly so when compared to the vast majority of OLED TVs. And it puts the asking price of the 65OLED+937 into some kind of context – after all, if you were to buy a third-party soundbar to accompany your nice new OLED TV, something similarly specified would cost Sonos Arc money at the very least. And it wouldn't act as a stand for your television, either.
Interface: do you have any questions about the menu?
The Big Philips Remote Control, backed with sustainable Muirhead leather, accompanies the 65OLED+937. Philips has been persevering with this handset for a while now, and it's certainly comprehensive and nice to hold. The button layout isn't the most intuitive you ever encountered, but equally there are plenty of worse alternatives. The fact that it has some backlighting is not to be sniffed at, either.
As well as navigating the tortuously extensive set-up menus (a Philips TV will inevitably take longer, and cause more aggravation, to set up than any alternative from any rival brand), the handset puts you in charge of an Android TV smart interface. Android TV has given way to Google TV in many areas now, which is an entirely good thing – but at least Philips has managed to implement Android TV pretty well here. Every major streaming service (as well as plenty of minor ones) is available, and Freeview Play is a nice inclusion too.
Performance: epic and expansive
Don't – and we can't emphasise this enough – judge the performance of the Philips 65OLED+937 after simply taking it out of its packaging and plugging it in. As is the case with all Philips TVs, there is a lot of leg-work to be done in the setup menu (and a lot of setup menu to be navigated) before you can possibly know what your expensive new television is capable of. If it's an easy life you're after, buy some other TV – there are plenty of good ones. But if you're prepared to do the necessary, the rewards are both obvious and significant. The OLED+937 is an extraordinarily capable device, where both sound and vision are concerned.
The most important aspect of 'the necessary' concerns the 'AI Picture Style' mode you select. Ideally you'll go into the 'Advanced' settings and make adjustments to the 'Personal' mode – certainly it's best to avoid 'Crystal Clear' and 'Filmmaker'. The former seems to be a mode for Philips to show off just how bright and colour-saturated this panel can be, while the latter (as usual) seems to be a mode designed to mimic the effects of cataracts. But get the picture settings just so, and the 65OLED+937 is a brilliant TV to watch.
As 4K UHD Blu-ray of Dune enjoys Dolby Vision HDR and Dolby Atmos sound – and it's safe to say the Philips/Bowers & Wilkins combination makes the most of this specification. Images are crisp and vivid, but never overcooked or unnatural – even in the film's numerous wide-open shots of almost uniform colour and intensity, pictures are sharp, detailed and dynamic. The control over contrast and colour the OLED+937 demonstrates is remarkable, its elimination of picture noise pretty much total, and its authority over on-screen motion and movement is complete. The difference between 'Dolby Vision Bright' and 'Dolby Vision Dark' is quite pronounced, though, and we'll bet our bottom dollar you'll go for 'Bright'. 'Dark' is a rather tentative description for how the Philips can make interior shots look when using the 'Dolby Vision Dark' HDR algorithm.
Despite the immense amount of processing the TV is getting through, the resulting images look natural and convincing, rather than edgy and/or processed – some new options in the motion-processing menus (keep looking, you'll find them eventually) help no end here. In conjunction with responsive four-sided Ambilight, the images the OLED+937 serves up are immersive, confident and endlessly watchable.
Switch to a game delivered by a Sony Playstation 5 and the news is, in relative terms at least, equally good. Dedicated gamers, it's safe to say, will look elsewhere – the OLED+937's fairly leisurely response times (20m/s or so! Almost glacial!) and the chop down to 4K @ 60Hz is guaranteed to put them off. The rest of us, though, will understand that 20m/s or so is plenty fast enough, and that even at 4K @ 60Hz, the images the Philips creates are – how best to put this? – bloody gorgeous. Lighting effects are outstanding, contrasts are as wide as we've ever seen from an OLED TV, the colour palette is extensive to the point of infinity, and motion control is absolute. For anyone who thinks the idea of a dedicated monitor for gaming is an affectation, the OLED+937 does the job in fine style.
As far as sound is concerned, it's difficult to come up with a meaningful criticism of the work Bowers & Wilkins has done here. The sound this integrated speaker enclosure generates is big, organised, tonally consistent, alive with detail and punchy to an almost unlikely degree.
Naturally it's not about to convince you there are speakers above you. But the width and height it creates from a Dolby Atmos soundtrack is considerable – taller than the 65in screen it's accompanying here, and far wider. Movement around the full-scale soundstage it generates is assured and easy to follow, which adds no end to the impression of sonic three-dimensionality the enclosure conjures.
Bass is smooth and deep, with plenty of variation both where detail and dynamics are concerned. The top end of the frequency range is crisp and assertive, but never gets close to tipping into hardness or edginess. And the midrange, so crucial to the cinematic experience, is alive with detail both broad and fine, projects well, and communicates crisply.
Where music is concerned, the Bowers & Wilkins heritage really comes to the fore. Punchy, pacy and controlled, it's a far more convincing speaker where music is concerned than quite a few well-regarded (and quite expensive) Dolby Atmos soundbars we could mention. And when you consider it in the round – its neat integration with the TV screen, its expansive movie sound and its effortless conviction with music – it's every bit as satisfying a solution as a third-party alternative with a four-figure price-tag attached.
Philips 65OLED+937 verdict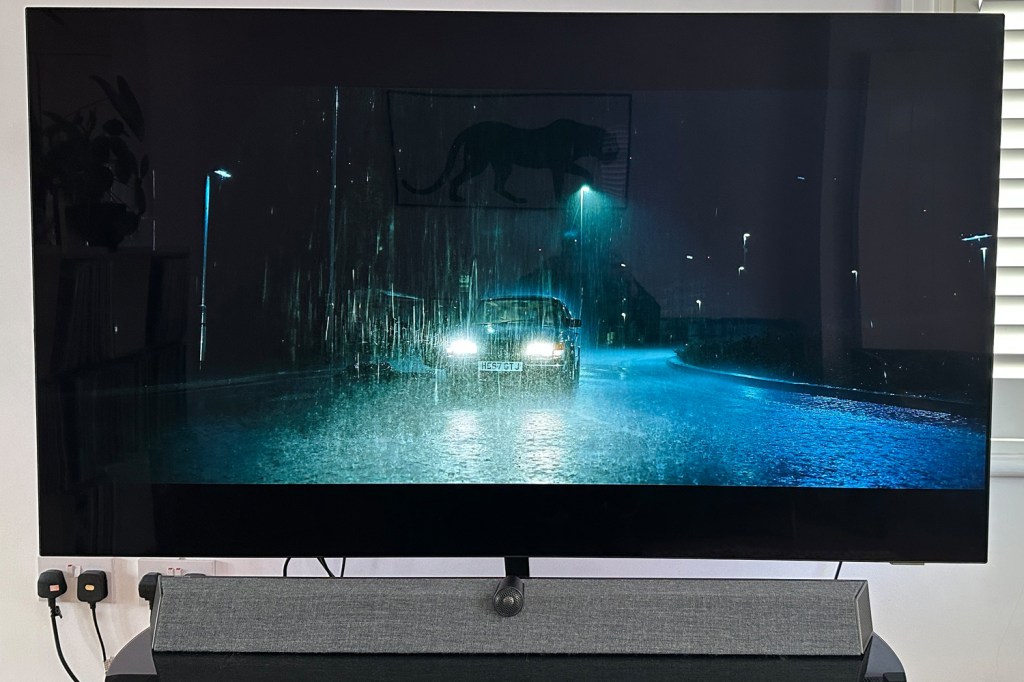 Yes, this is one of the most expensive 65in OLED TVs around that doesn't say 'Bang & Olufsen' on it somewhere. But when you factor in the outstanding picture quality, the equally impressive (and neatly integrated) audio system, and the Ambilight feature that continues to impress, the Philips OLED+937 looks like money unarguably well spent.
Stuff Says…
The Philips OLED+937 not only has it where it counts, it has it to an almost indecent degree
Good Stuff
Bright, vibrant, immersive images
Big, convincing, immersive sound
Impressive design
Bad Stuff
Takes forever and a day to set up
Android TV is an irritant
Remote control needs a refresh