Philips PH805 review
Moderate price, extreme performance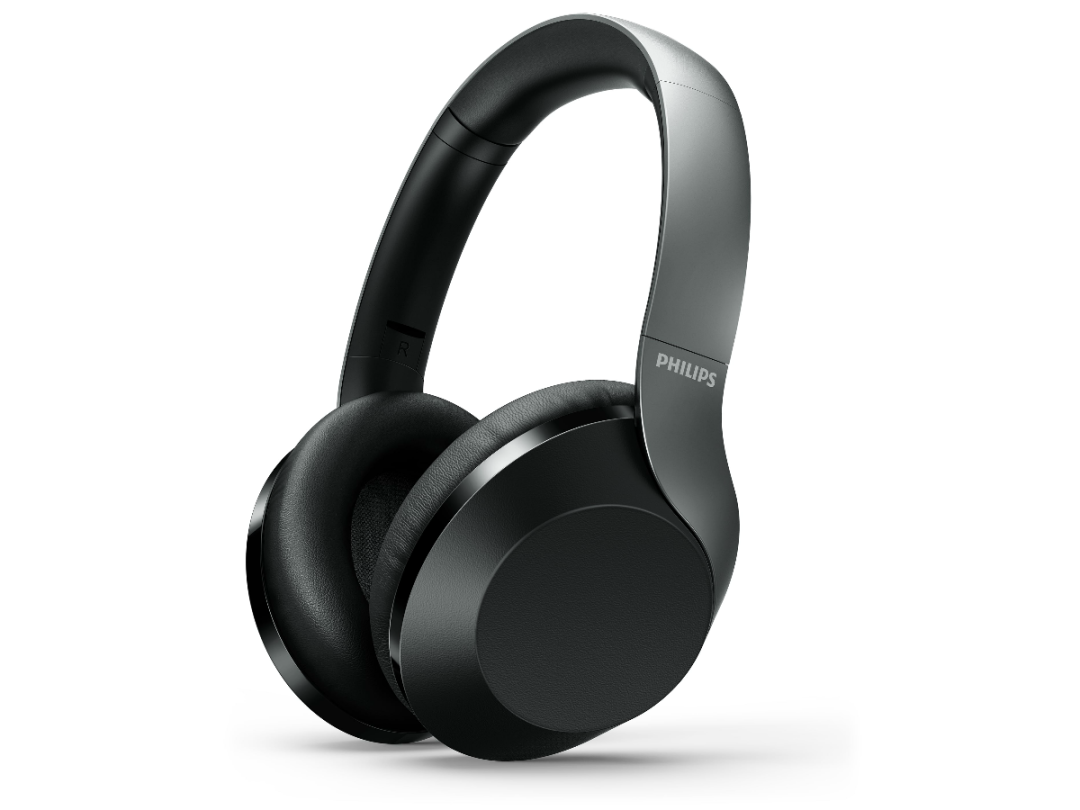 The middle ground may not be all that popular in political circles at the moment, but there's a lot to be said for it where things like wireless noise-cancelling headphones are concerned.
Oh sure, you can be an extremist when considering these things. Everyone from Bose and Bowers & Wilkins to Sony and Sennhesier are queuing up to part you from £350 or so for some premium wireless cans. Or you could go to the other end of the spectrum, and hand Amazon (or similar) £24.99 for some wireless headphones, from a brand you've never heard of, that may conceivably turn out to be a fire hazard.
No, the sensible, pragmatic thing to do is to occupy the centre. Panasonic, Beats and so on have many a wireless noise-cancelling pair of over-ear headphones that promise high performance but won't give your bank account too hard a time.
And now Philips has joined them.
Design and build: You Remind Me Of The Babe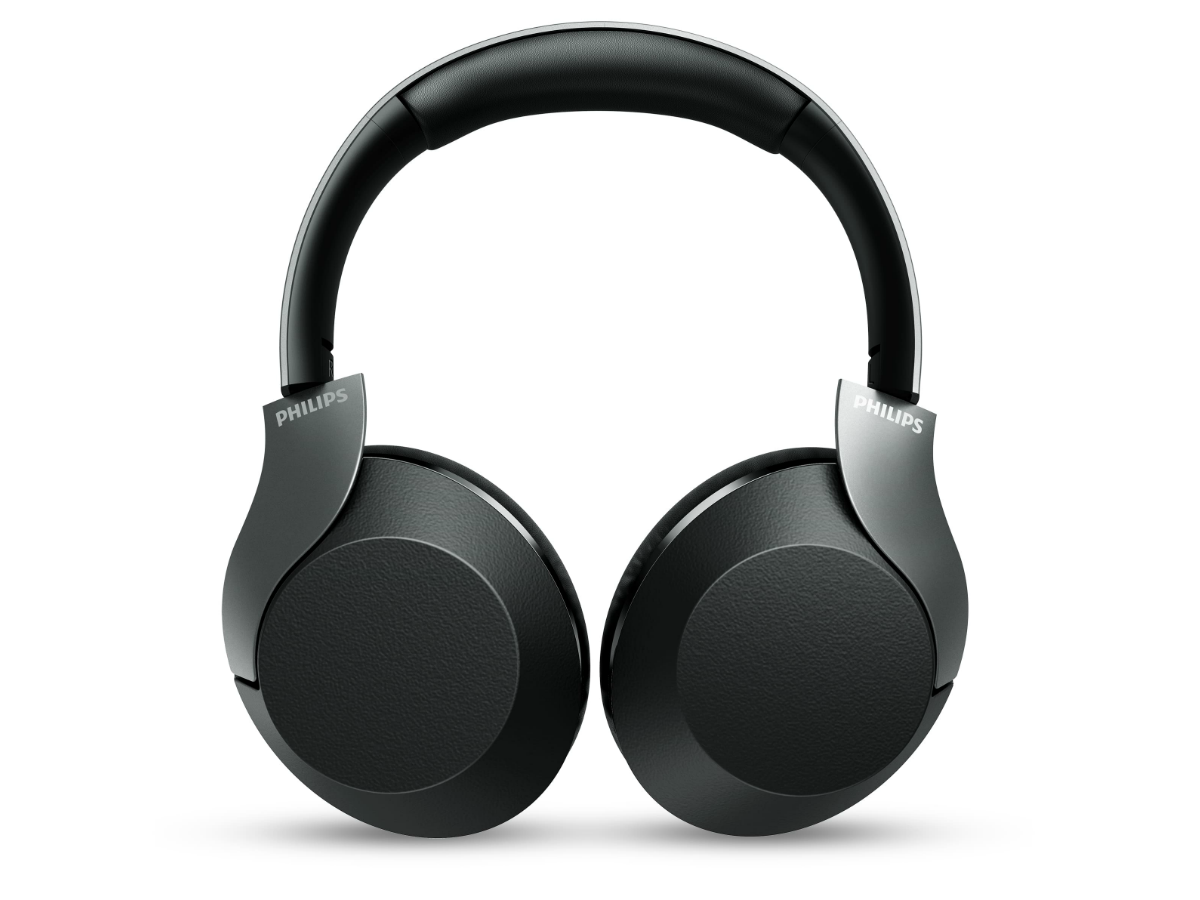 This isn't the only website that thinks Sony's WH-1000XM3 wireless noise-cancelling over-ears are a bit of all right, even though they still cost the thick end of £300. It seems the Philips design team likes them too, because the PH805 have more than a suggestion of the Sonys about the way they look.
Admittedly it's not easy to make a pair of headphones look unlike all the other pairs of headphones, but the mid-black finish and gently sculpted earcups of the PH805s are more reminiscent of the WH-1000XM3s than any other model. If they perform as much like the Sonys as they look, Philips is laughing.
The plastics are substantial enough and are reasonably tactile, and the synthetic leather covering the earpads (and a brief portion of the inside of the headband) is soft and pliant. There's plenty of adjustability in the headband, and altering the size happens with reassuring smoothness.
The hinges just above the earcups (with their discreet 'Philips' branding) allow the 'cups to swivel through slightly more than 180 degrees, so the PH805s can fold flat and inward, making them a properly portable pair of headphones. The 235g weight and soft travel pouch won't put the frequent flyer off, either.
Features: Use What You Got To Get What You Want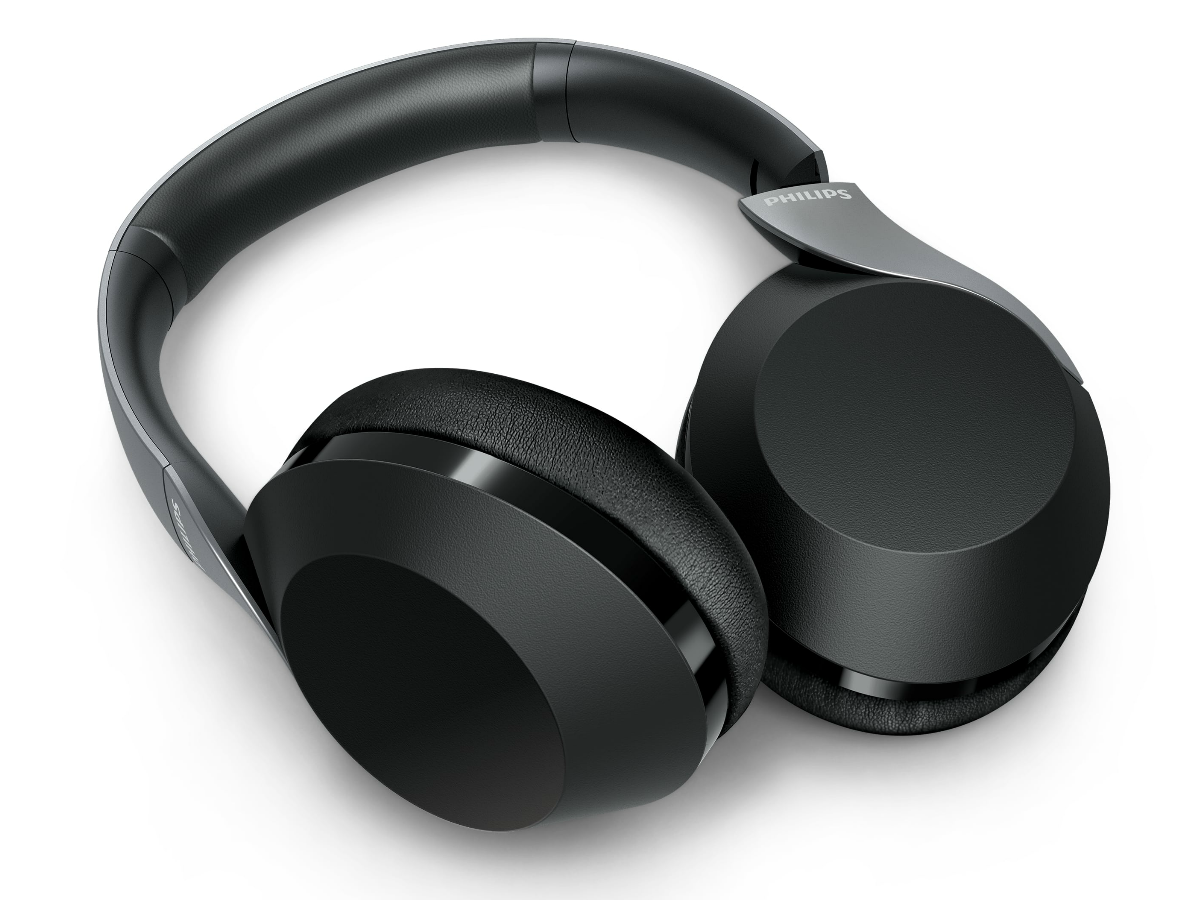 Here again, the Philips PH805 prove to be the sensible, moderate, centrist's choice. Philips hasn't got carried away where specification is concerned, but you won't feel short-changed by the 805s' features either.
The rechargeable lithium-ion battery is good for 30 hours of use from a single charge, or 25 if you have active noise-cancelling engaged the whole time. A five-minute charge ought to result in two hours of power. And, on the subject of active noise-cancelling, the 805s have three positions: 'off', 'on' or 'ambient sound' (which reduces the volume of your music while giving a little boost to the sound of the outside world.
The wireless connection uses Bluetooth 5.0, which is plenty good enough to put hi-res audio playback on the menu. And once you've got music onboard the 805s it's served up by a couple of 40mm full-range drivers. Philips reckons they're good for a frequency response of 7Hz – 40kHz, which seems frankly unlikely, but it does mean that the entire audible frequency range should be delivered. Which is nice.
There are a total of eight mics positioned on the PH805s, half on the left earcup and half on the right. Four of them are involved with the active noise-cancellation algorithms, while the other four deal with telephony and voice-control.
Interface: Staunchly Right-Wing
And, as we've mentioned voice-control, it's good to note a) there is a degree of voice-control available and b) the quality of the mics mean your instructions are generally understood and acted on. That's by no means a given where products like this are concerned.
As with most wireless headphones, the Philips' interface is all about the right earcup. On the left-hand side there's just a microUSB socket for battery charging, whereas it's party-time over on the right. The earcup has some touch control: swipe up for volume up, swipe down for volume down, or tap to cycle through the noise-cancellation modes. There's a slide/push button control which controls power on/off, skip track forward/backward, Bluetooth pairing and voice-assistant summoning, plus a 3.5mm analogue input in case you find yourself powerless at any point.
Performance: A Fairly Quiet Life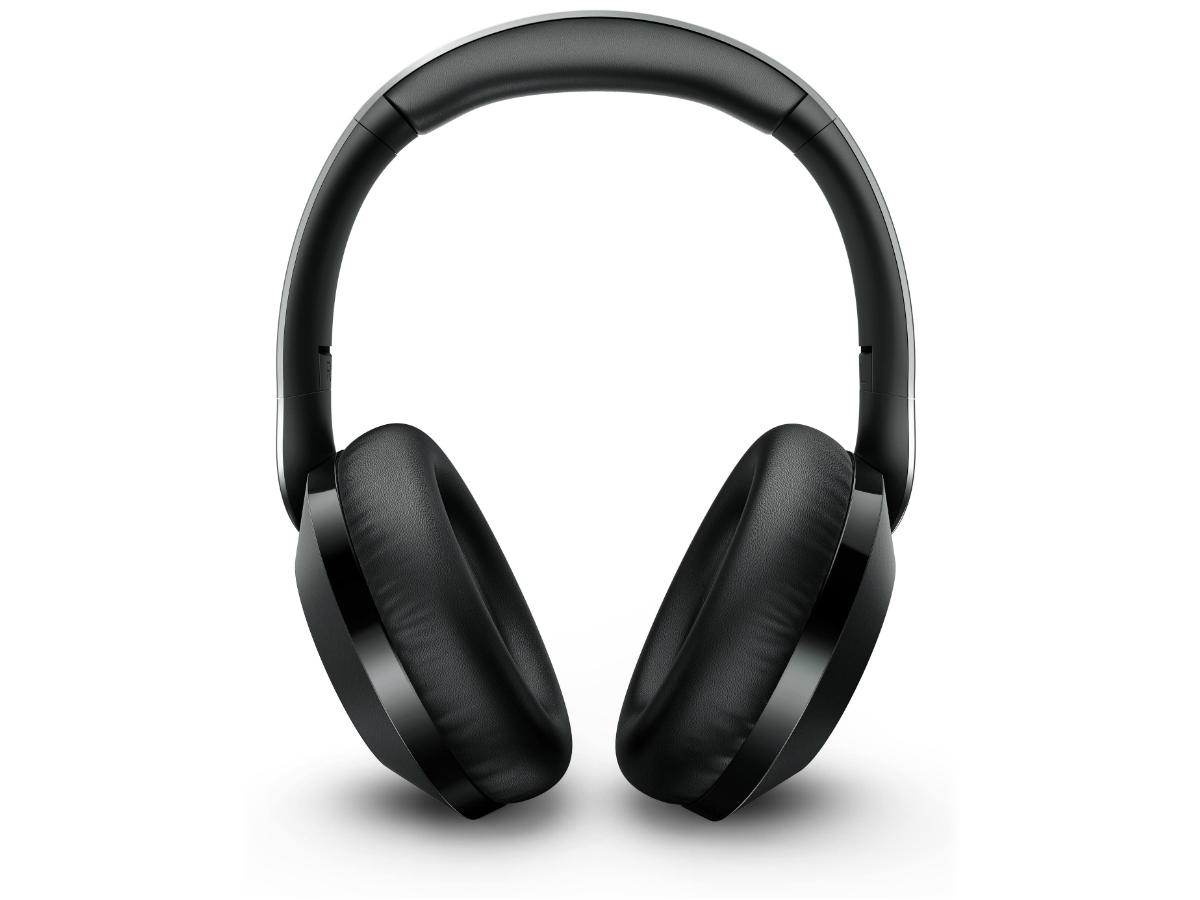 As we said, Bluetooth 5.0 equals hi-res audio. So it's with a due sense of anticipation that we stick a Tidal Masters file of Janelle Monae's Make Me Feel into the 805s via a Sony Xperia 5.
First things first: these headphones are capable of deep, detailed and really well-controlled bass frequencies. They don't drone, they don't crowd the midrange information above them, they just hit with power, depth and speed.
Up in the nicely spacious midrange, there's similar detail and, subsequently, character to the vocal. The singer's about as close to the mic as is possible for this recording, and the Philips' have no problem revealing the nuances of her technique and delivery. All the midrange sounds, in fact, have proper expression, which makes the overall presentation sound fully alive.
The highest frequencies are rounded off just a little (which is a pity, because the PH805s don't really go out-and-out loud enough for treble response to be an issue), but there is still a decent amount of presence at the top end. Some other, more expensive, alternatives have more bite and extension, but the Philips' are far from a dull listen.
The overall presentation is well defined, too, with a properly organised soundstage and decent three-dimensionality to music. The whole frequency range is balanced nicely, with no part of it getting over-excited or overwhelmed. There could certainly be more dynamism to the PH805s' sound, mind you – some rivals might extract more mileage from the 'quiet/LOUD/quiet' arrangement of Nirvana's In Bloom than these can muster.
It's true that some competitors feature more overt noise-cancelling than the PH805s, too. Undoubtedly things are quieter with ANC switched on, but not all that much quieter – you'll never find yourself completely isolated from the outside world. At least 'ambient sound' does exactly what it's meant to, though, so you can have a conversation, or safely cross the road, without removing your headphones.
Philips PH805 verdict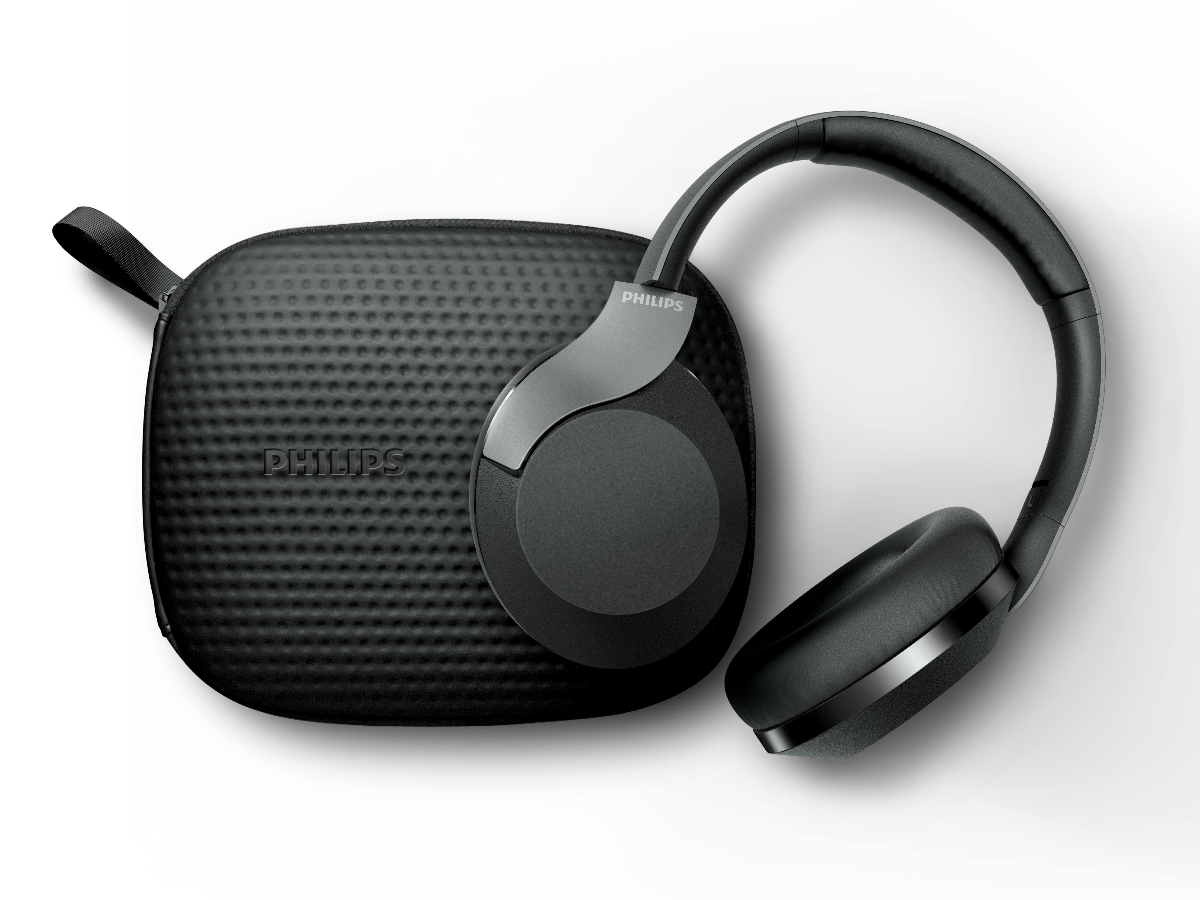 The PH805s look and feel more expensive than they are, and they get way more right (in sonic terms) than they get wrong. If you want a decisive step up in performance, get ready to double your money.
Stuff Says…
All of the looks, most of the performance and barely half the price of some of the best wireless headphones around
Good Stuff
Bluetooth 5.0
30-hour battery life
Active noise-cancelling
Punchy, expressive sound
Look the part
Bad Stuff
So-so noise-cancellation
Not the most dynamic listen