Polar Grit X review
Polar's first outdoor-ready multisport watch built for endurance junkies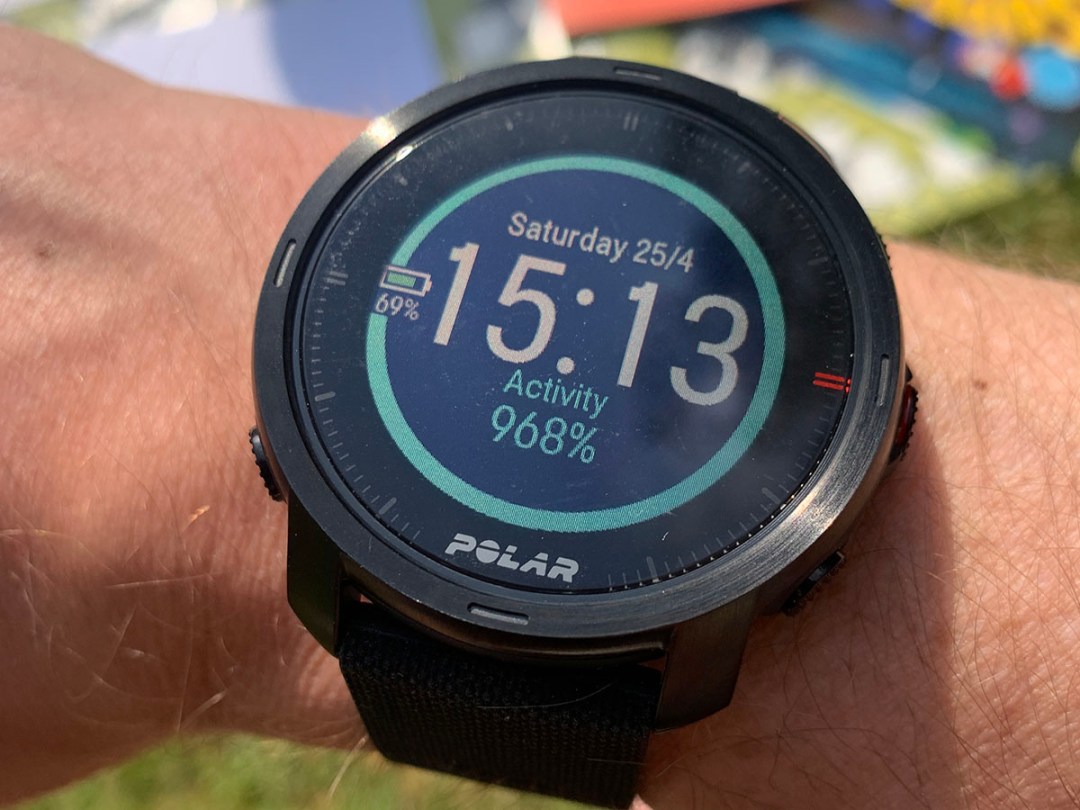 Launching a watch aimed at trail-going, ultra endurance outdoors types during a global pandemic with half the world in lockdown, is a bold move. But the Polar Grit X is exactly that – the first watch in Polar's line-up built for sports adventures beyond the urban streets.
It packs 40-hours GPS battery life – extendable up to 100 hours low GPS modes; heart-rate based fuelling guidance that helps you avoid hitting the wall on longer endurance feats; Komoot-powered route planning with turn-by-turn nav on the wrist and a Hill Splitter tool that unpicks your performance on the ups and downs. That's all wrapped up in a design that's as light as a Garmin Forerunner 945 and almost as rugged-looking as a Fenix 6 Pro.
But perhaps the most compelling detail of all, is that you get all this for £379 – a much more wallet-friendly price tag compared to other top-end watches. So is it really a Fenix-bothering bargain or a Vantage V wrapped up in a different jacket? We put it to the test in our Polar Grit X review.
Design and durability: Light for the long haul
Looks-wise the Grit X is a bit of a mash-up between Fenix 6 and a Forerunner 945 and with a 47mm stainless steel case, the Grit X is the most robust-looking Polar to date.
Despite its beefed up appearance it still sits comfortably enough on the wrist to be worn 24-7, mainly because at 64g, it's considerably lighter than most outdoors watches thanks to a carbon fibre reinforced polymer back cover. That weight saving becomes quite noticeable against the Garmin Fenix 6 Pro on longer runs, like the 10-hour ultra run test we put it through, though it does make the Grit X feel a little cheaper.
You get a 1.2in, 240 x 240 pixel, colour touchscreen display that's bright, sharp and easy to read, though it's oddly more scannable outdoors than in. There's a fairly big frame around the main data screens but still ample real estate to display a good range of stats. The touchscreen works in tandem with Polar's familiar five-button controls which are a big improvement on the stiff buttons we got on the Vantage V.
Under the hood, its selection of sensors includes Precision Prime optical heart rate sensor; GPS, Glonass and Galileo location tracking; a barometric altimeter for more accurate elevation stats and a magnetometer-based compass for non-GPS guidance. It comes with a military-grade durability rating – the same you'll find on the Vantage V – and a 100m water resistance rating that adds swimming to the Grit's sport tracking skills.
It's available in three colours black, green and silver and white and silver with 22mm interchangeable straps. Though the mechanism for swapping those straps is fiddly compared to Garmin and Apple.
Features: Big Outdoors?
The Polar Grit X carries the same 130 sport modes you'll find on the Vantage V, with everything from swimming, hiking, cycling and mountain biking, to running, downhill skiing and HIIT cardio covered with customisable screens.
You also get running power on the wrist, Strava Live Segments, training load insights in Training Load Pro to help you manage your training better and training benefit readouts post-workout so you can see what impact your time in the pain cave actually had.
However, its newest headline features focus firmly on outdoor endurance pursuits. Here's what we made of the three biggest.
FuelWise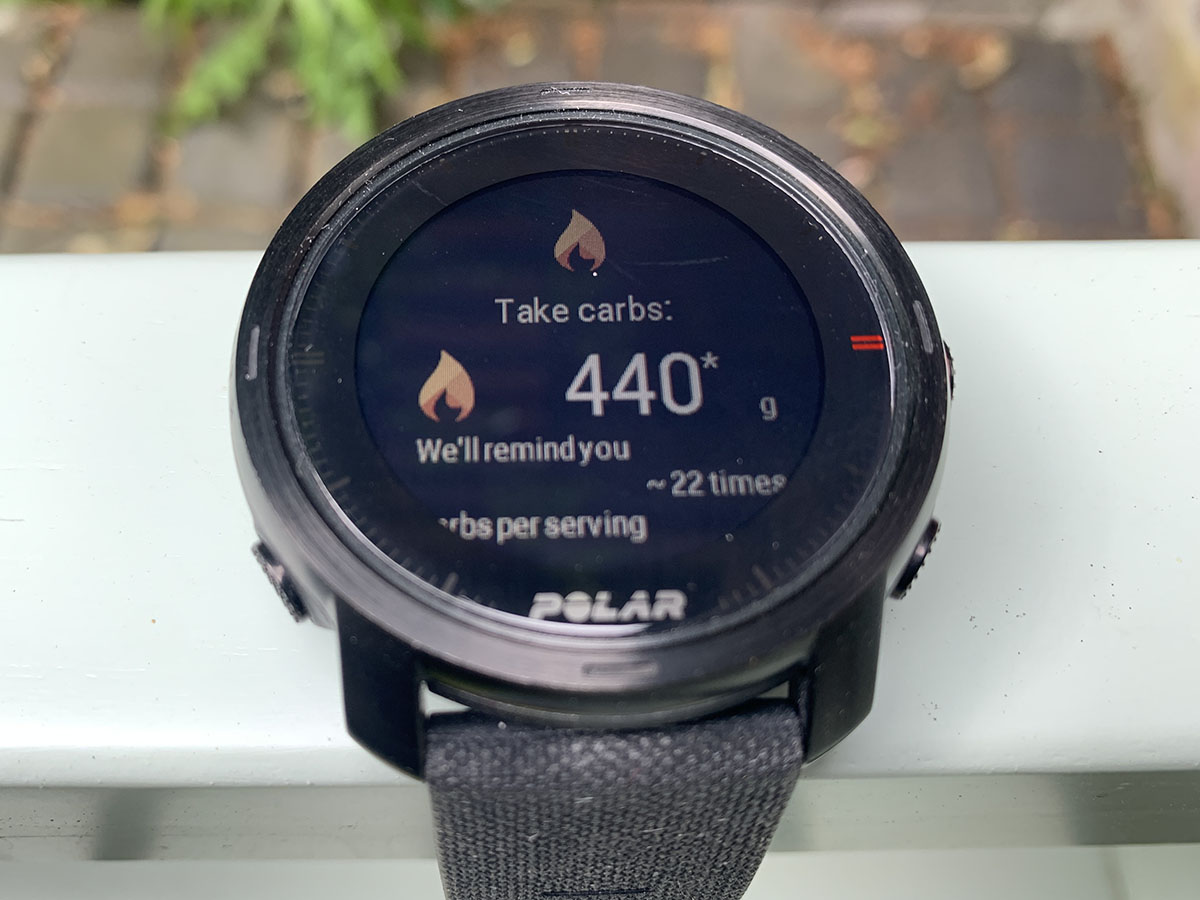 This feature wants to help you fuel your endurance efforts better and avoid the dreaded bonk. You tell the Grit the duration and the estimated intensity of your session based on heart rate zones, plus the portion size of your prefered source of carbs. It then uses your past training data along with other vitals including age, gender, height, weight, maximum heart rate, resting heart rate, VO2max, aerobic heart rate threshold and anaerobic heart rate threshold, to estimate your overall fuel needs for the session.
During your workout, you get smart alerts to remind you when to eat but based on the actual heart rate based intensity of your real time efforts. It's a much smarter tool than Garmin or Coros which simply offer time-based alerts and in our tests on a 45-mile ultra it was very impressive.
It responded well to changes in our effort, buzzed almost exactly the moment we felt hunger and definitely nudged us to eat at times when we might not have. The end result was a well-fuelled run with no wall, no GI issues and even energy levels throughout.
We would have liked the Grit X to force us to acknowledge when we ate with a button press and to have a mid-workout screen that showed the when and what we'd eaten but overall this is by far the best fuelling tool we've seen to date. Post-workout, FuelWise also provides a breakdown of the fuel sources used between fat, carbs and protein.
Hill Splitter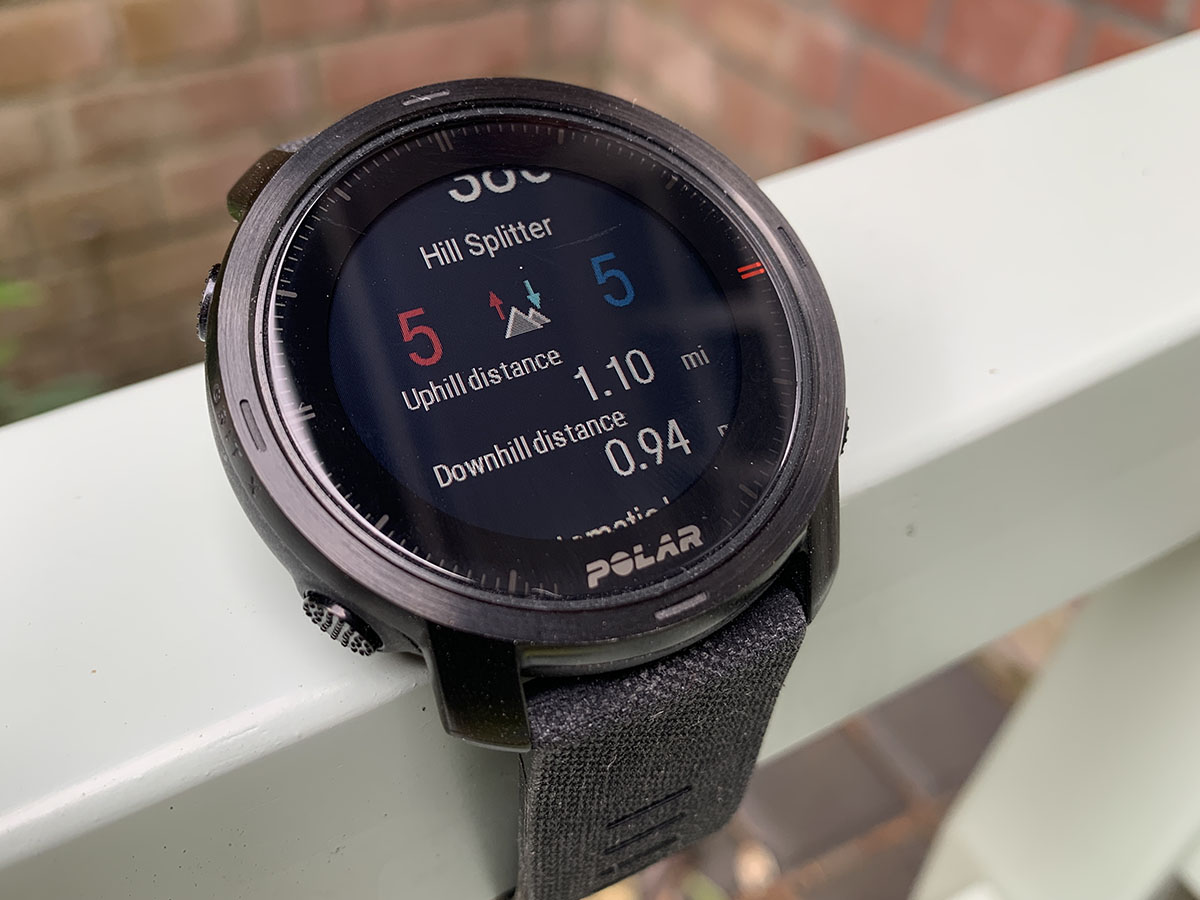 Hill Splitter automatically tracks and segments your ups and your downs, with a dedicated screen displaying how many climbs and descents you've done plus your current speed, ascent/descent and distance for that segment. Post-run you can see your total mileage on the ups and downs and review splits for each section in the Polar Flow app. This feature was a bit of a let down.
We couldn't put it to the test on mountain trails but we gave it a workout on hill repeats and longer runs with rolling elevation. There's a considerable delay before the Grit acknowledges you're on a hill and often we'd topped a climb before the stats appeared on screen. It also doesn't flick automatically the Hill Splitter screen as you get with ClimbPro on Garmin. The Hill Splitter stats are also really limited by comparison, for example there's no average heart rate or running power readouts for that segment. These would be really useful to help you understand how hard you're working.
Overall it felt a bit basic and even the post-workout info for analysis wasn't that useful.
Komoot turn-by-turn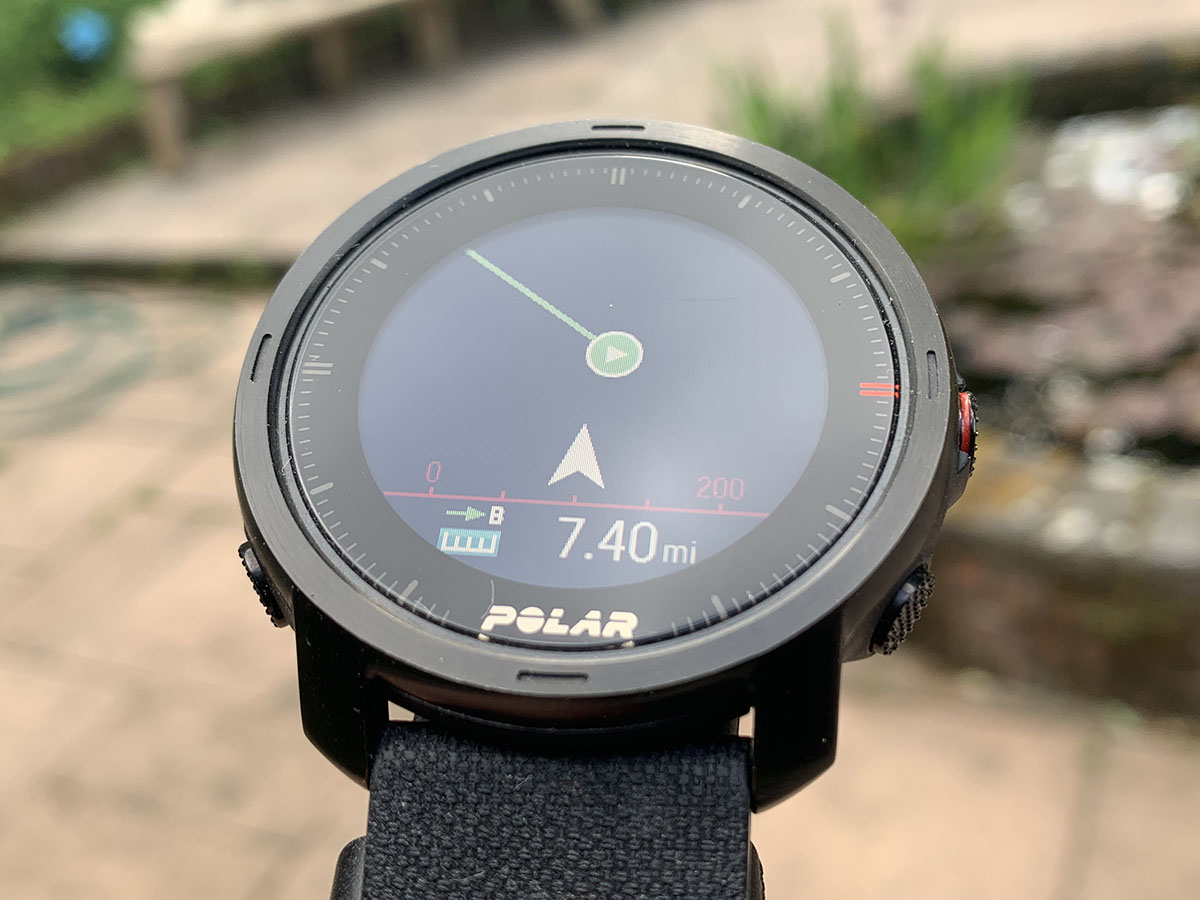 Grit X users can use Komoot's route planning app and web tools to create routes and sync them automatically to their watch via Polar Flow. Komoot also lets you discover routes other users rave about and even see the terrain breakdown of the adventure they're about to embark on.
Getting Komoot and Polar connected was a bit of a muddle but once it's linked, you can sync existing routes or your own creations easily to the watch – without having to meddle with GPX files.
Once you're on the move, you get turn-by-turn guidance with ample advance warning of each move you need to make. We found the Grit X did a great job keeping us on track even in trickier areas where paths weren't well trodden.
Unfortunately you don't get maps like you do with Garmin's own route navigation and unfortunately, if you want to discover routes outside of your region, you'll have to pay an extra subscription fee to Komoot.
Not so great if you're planning to plug in the route from your next long run or ride somewhere else in the UK or Europe.
Extra smarts: A capable all-rounder
Beyond those outdoor features, the Grit X has a strong package of features that's as comprehensive as the pricier Polar Vantage V.
You get in-depth sleep tracking that's up there with the Fibit tracking for its detail and range of useful insights including wake and sleep times, total sleep duration and sleep stages – all of which are crunched into a sleep score. In terms of sleep accuracy, the Polar often struggled to spot the difference between being super-chilled on the sofa watching Netflix and actually being asleep. So it often over-clocked total sleep by a number of hours. It was much better at recognising when we were awake and was able to identify when we woke up as opposed to Garmin which only stopped sleep tracking when we got up.
You also get Nightly Recharge, a score that combines your sleep score with a reading on how well your body recovers on a deeper level over night by tracking Autonomic Nervous System.
The FitSpark workout tool, uses your Nightly Recharge overnight recovery score to recommend workouts for the day ahead, complete with duration and intensity for mobility, cardio and strength. Each workout coms with move-by-move animations on the watch to guide you through the workout.
The Grit X also does step and activity tracking with inactivity reminders, offers guided breathing exercises on the wrist, a bit like you'll find on the Apple Watch.
There's a really simple stationary fitness test that estimates your VO2 Max for a useful fitness benchmark. In terms of smartwatch skills you can also pair if with your phone and get basic updates for key apps and there are weather reports, though these sync once daily from your phone rather than updating.
Accuracy: Missing a beat
The Polar Grit X features Polar's most advanced Precision Prime set-up that combines optical heart rate sensors with skin-contact sensors and algorithms, aiming to weed out any pesky inaccuracies. The Grit X actually has a 10-LED array compared to the Vantage V's 9-LED which Polar says is supposed to improve its ability to spot rogue movement artefacts.
We tested the Grit X on runs, walks, rides and cardio workouts up against the Garmin Fenix 6 Pro, a Polar Vantage V and Polar's own H10 chest strap – the gold standard of BPM tracking.
The Grit X was often laggy, taking longer than the Garmin and the H10 to respond to peaks in pace and effort on hill climbs. It also surged when it finally tried to catch up shooting higher and dropping faster than the other trackers.
On the GPS and distance accuracy, the Grit X fared much better. We put it up against the Fenix 6 Pro and a Stryd Running footpad and it came within 0.05 miles of the Stryd and read almost identical to the Garmin.
Battery life
In our run tests, we didn't quite have the stamina to run non-stop for 40 hours in full GPS mode, but we did put in a 10-hour ultra, where the Grit used 30% battery.
Crunching the numbers, we'd predict around 30-35 hours workout time in full GPS mode with heart rate tracking on.
During a week of normal usage with four workouts, we got 4.5 days total battery life so you're looking at weekly chargingOn paper the Grit X claims seven days normal smartwatch usage and an impressive 40 hours full GPS battery life, with low GPS modes that extend that up to 100 hours.
You can set the power mode preferences – essentially telling the watch to pulse the satellite less frequently – for different sports modes and you can also switch modes in the middle of a session to extend the battery life. In our tests, it came up short. We found the normal usage battery burn rate was around 20% per day and only just eked out five days, without any exercise or GPS activity.
That dropped slightly quicker than the Garmin Fenix 6 Pro and the Polar Vantage V.
Polar Grit X verdict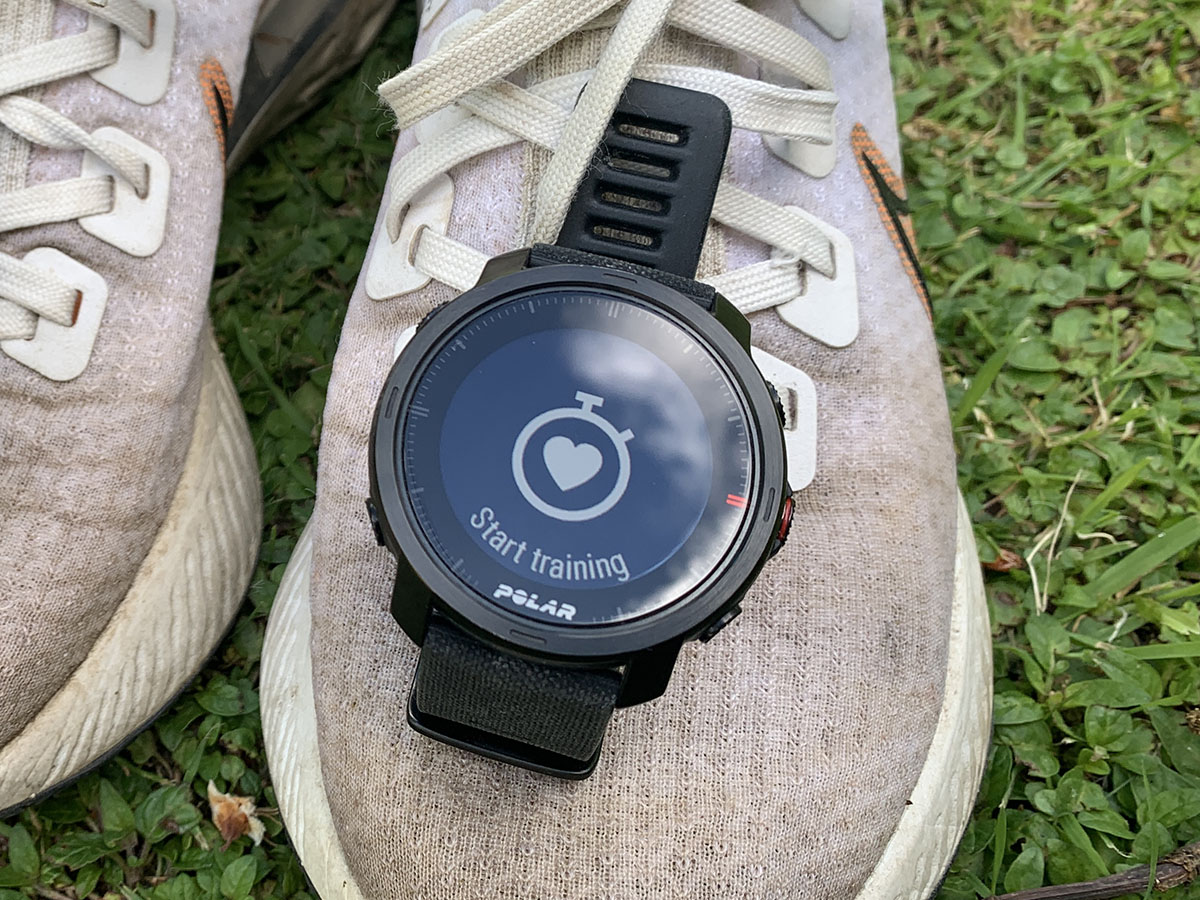 The Polar Grit X is a well-built, sharp looking watch that offers a very compelling package of tools, tracking and insights for the price.
It will inevitably be compared to the Garmin Fenix 6 though it lacks the range and depth of outdoors skills you find on Garmin's range toppers. And it's not really a fair comparison.
At £200 cheaper than the cheapest Fenix 6, the Grit almost sits in a space all on its own, straddling the world of outdoor trail adventure and more traditional urban pursuits. It's as capable as a Polar Vantage V but cheaper, far easier to use than any Suunto and that unique and innovative fuelling feature is one of the best new tools we've seen on a watch in a while.
If you're a road marathon runner stepping up to trail and ultra, an Ironman triathlete or just an occasional ultra endurance type, this is well worth considering.
Stuff Says…
If you're an urban dweller who occasionally ventures into the wild for longer endurance adventures, the Grit X packs a lot of strong features for the price
Good Stuff
Excellent fuelling recommendations
Best sleep and recovery insights going
Recovery-based workout recommendations
Bad Stuff
No maps for navigation
Heart rate lags and surges
Limited every day battery life