Polaroid OneStep 2 review
Polaroid's resurrected instant camera is a real square - and proud of it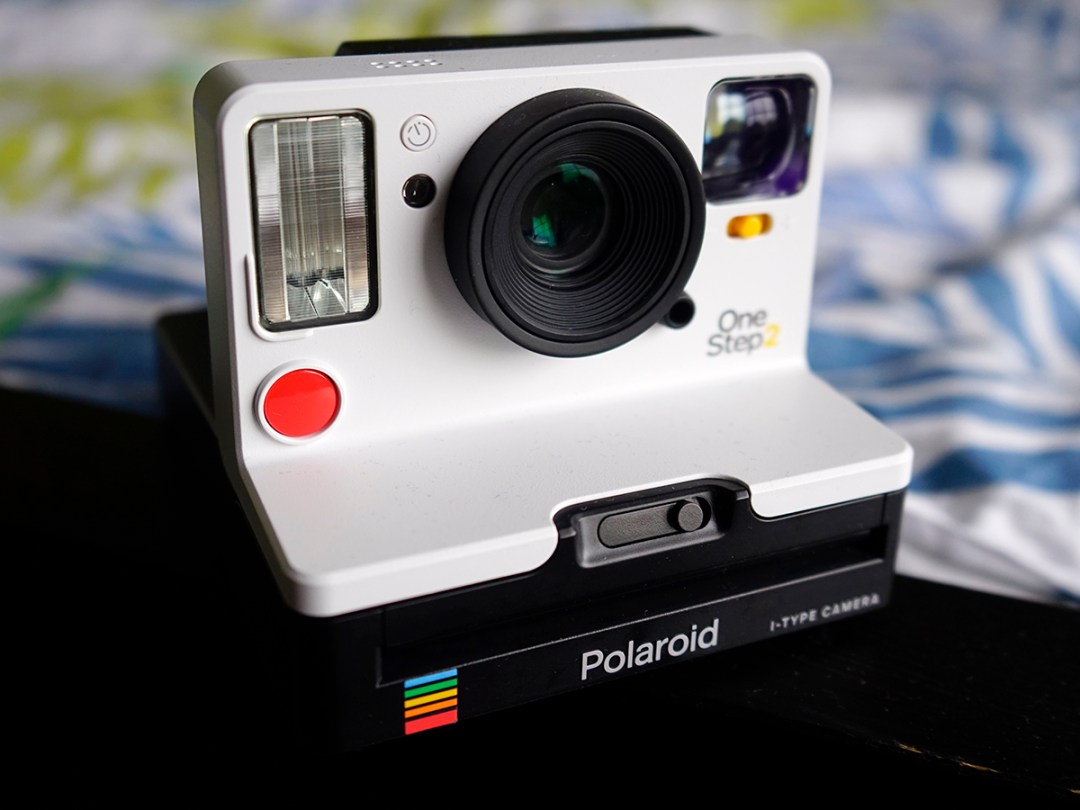 The fact that the OneStep 2 exists at all is a minor miracle.
Polaroid was the poster-boy for instant cameras back in the '70s, but times were so tough in 2008 that the company stopped producing instant film altogether. Luckily, film aficionados The Impossible Project stepped in to snap up Polaroid's old equipment – and began pumping out new film almost as quickly as arty photography fans could buy the stuff.
Lots of film and several new cameras like the Impossible I-1 later, and the fledgling company had enough cash to snap up official rights to the Polaroid brand. Now called Polaroid Originals, the OneStep 2 is the first "real" Polaroid camera we've seen in what feels like decades.
It's a modern reimagining of the original, which is now a cult classic that goes for hundreds of pounds – only this one costs £99. What's not to like?
HEY THERE, GOOD LOOKING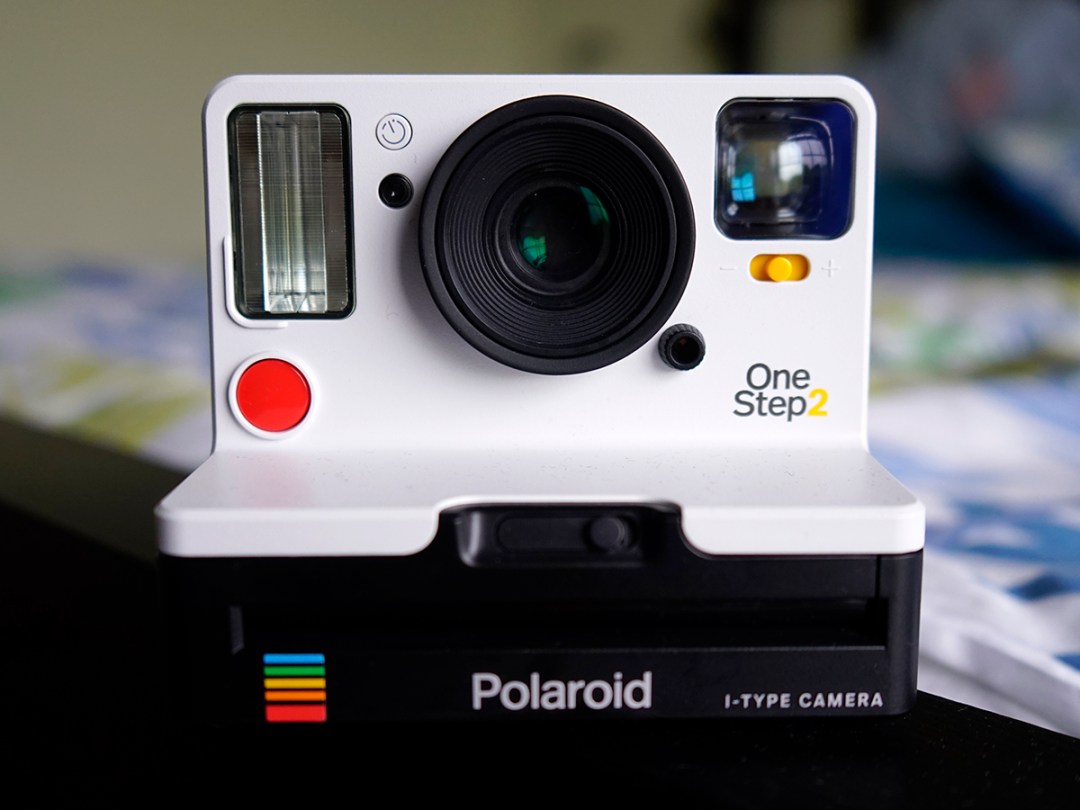 There's something unmistakeable about the way the OneStep2 looks – and it's not just because of that familiar multi-colour logo on the front. There's a sloped back, a simple cutout for the viewfinder, and a big ol' slot at the front where your photos are spat out, almost as soon as you press the big red shutter button.
So far, so familiar – only this new model has a microUSB port for charging the flash and orange LEDs that show you how many shots you've got left in your current pack of film. Don't expect to need to have to plug it in very often. You can tweak the strength of the flash with a flip switch up front, and there's a timer button for getting yourself into family photos, in combination with the tripod thread on the bottom.
But that's really it – simplicity is the name of the game, unlike the former Impossible Project's first camera. The I-1 had a smartphone controlled ring flash that could add creative effects to your photos, which would have just felt out of place here. Just point, shoot, print, repeat.
FILM FUNDS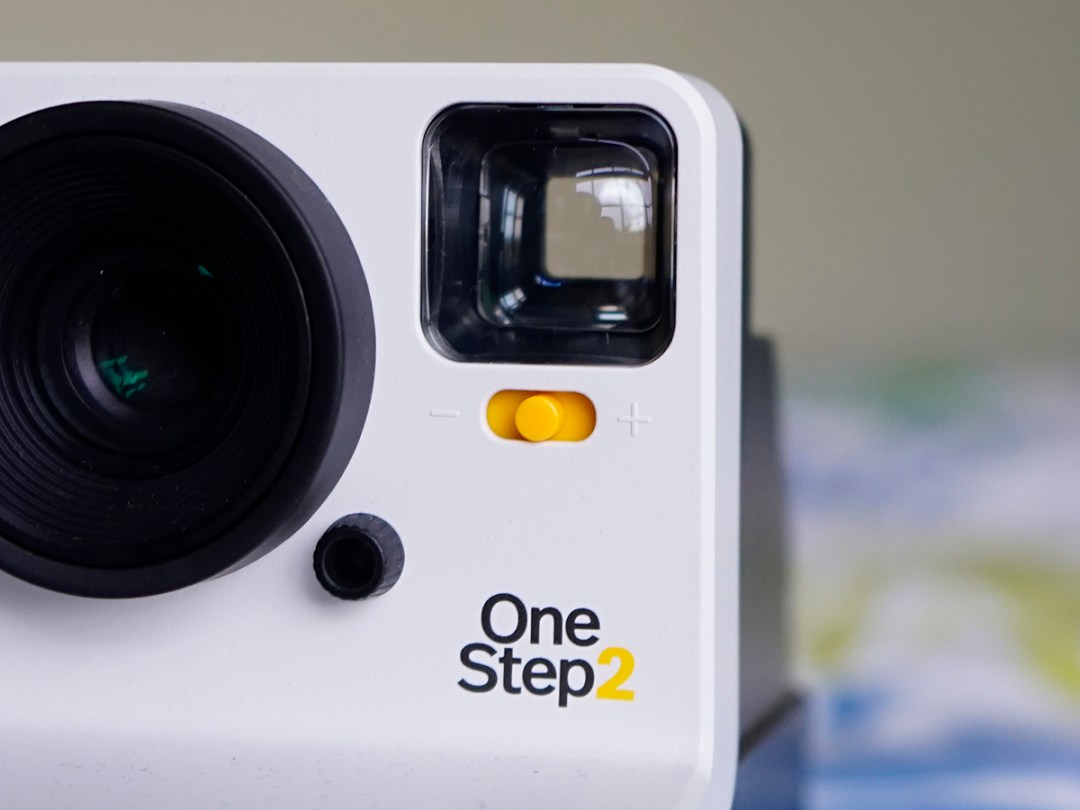 I would have liked to see a retro-inspired Polaroid with more easy-to-use ergonomics, admittedly. The OneStep 2 is awkward to hold, with the front-facing power button forcing you to adopt a claw-like grip that's in danger of obscuring the viewfinder.
The giant pack of film slotted into the front of the camera is at fault here. A switch flips the cassette holder open, and you shove the pack home until it locks into place. Flip the cover back and you're good for eight shots of colour or black-and-white film.
These packs aren't cheap, either. Right now, an 8 pack of colour shots will set you back £15 – roughly £1.85 a shot. Black and white is the same price, too – there's no discount for sticking to mono shooting. Fuji's smaller Instax Mini prints work out at roughly 75p each – if you're taking lots of photos, the difference will quickly add up.
PHOTO FINISH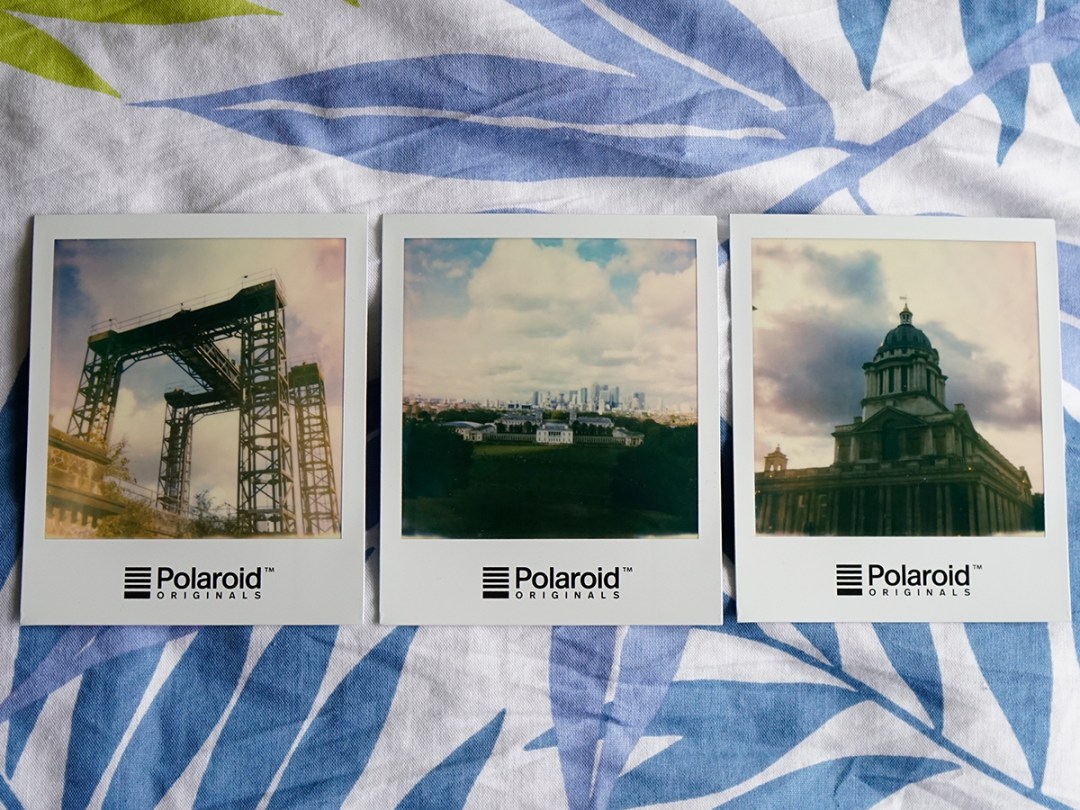 Each shot slides out the front of the camera with a satisfying mechanical whirr, and takes a couple of minutes to properly develop. The only problem? The photos themselves look like, well, like Polaroids.
Colour photos look desaturated, with light that creeps into the edges of the shot creating psychedelic pink and orange hues. Sharpness only really exists in the centre of the frame, with the outer edges looking blurred and out-of-focus. It's a similar story with monochrome shots, where exposure can vary wildly – leaving parts of the frame in total darkness and the rest of it ghost-white.
How your shot will look once it develops is nothing short of unpredictable. It'll take many packs of film (and much money spent) before you'll get an idea of how your photos will look once they develop, and even then, the camera's simple nature means a lot of shots will be down to the luck of the draw.
But then, isn't that the point? I love the unique Polaroid style, and here you're getting the real deal – not a digital approximation of it like you'd find on Instagram circa 2013. If you're old enough to have family photo albums filled with slowly fading Polaroid snaps, you'll appreciate this authenticity, and if you're too young, you'll dig the retro charm.
Polaroid Originals OneStep 2 verdict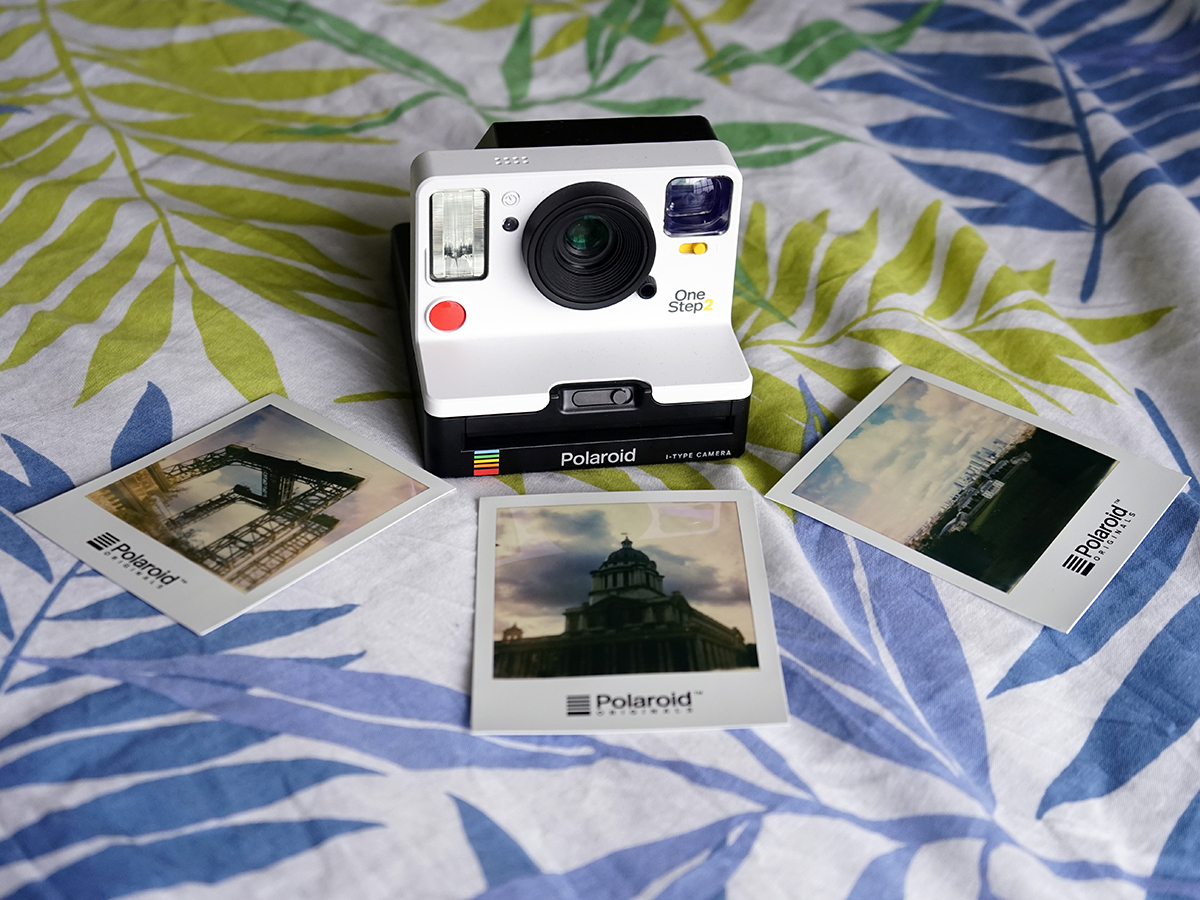 The OneStep 2 is fun, no doubt. Is it a great camera? Nah, not really. It's that little bit too awkward to use, and the 'unique' photos it takes are more arty than accurate.
If it's quality you're after, a Fuji Instax is still your best bet – it simply takes sharper, more defined photos. It also costs less, and a pack of film works out at about 50p per shot, too – not the £2 seen here. Although yeah, they are admittedly half the size.
The Lomo'Instant Automat is more expensive, but has attachments and accessories that make it more flexible – and while the photos it takes are smaller again, they have a similar retro look to them.
For the sheer fun factor, though, the OneStep is recognisable, takes some of the largest instant photos around, and is undeniably simple to use. If you can stomach the cost of film, the camera itself is pretty reasonable first step into instant.
Stuff Says…
A charming instant camera reborn from an iconic original – which still produces the same 'unique' style of photo
Good Stuff
Funky retro looks
Simple controls
Photos look 'arty'
Bad Stuff
Controls are in awkward positions
Film is expensive
Photos look 'arty'