Polestar 2 review: awesomely quick all-rounder
A refined EV that'll get you from 0-60 before you know it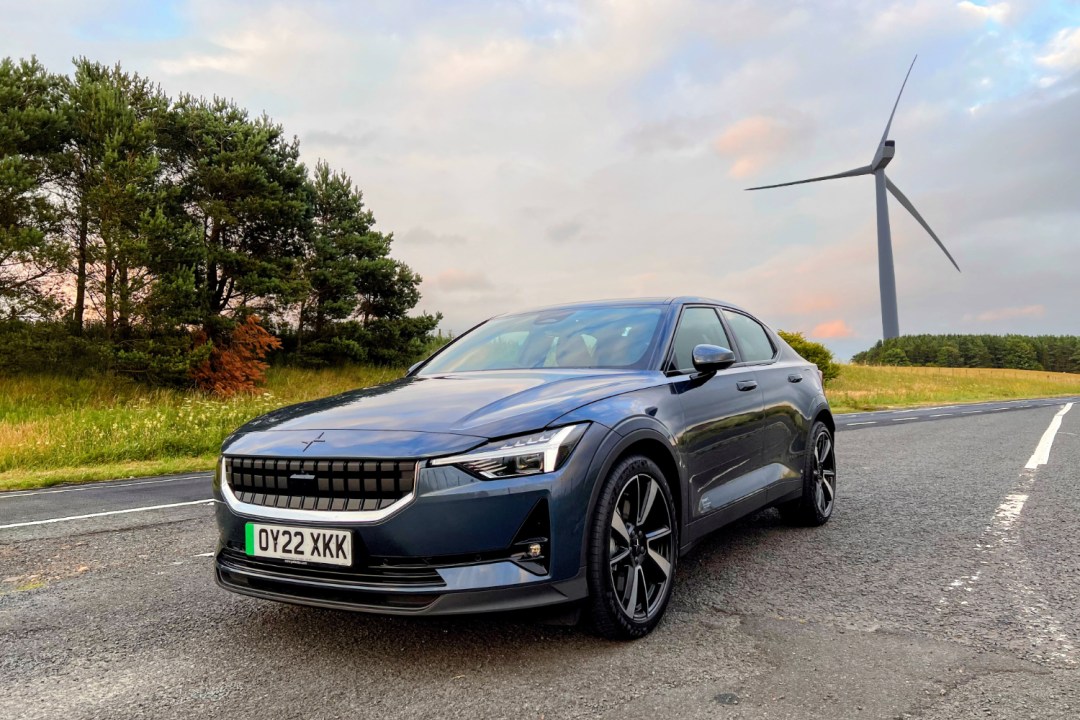 There might only be a single Polestar model on sale in the UK, but it's one that's rising in popularity and serving as a great introduction to a fledgling brand.
The Volvo-owned electric carmaker has embraced modern design for the Polestar 2, without straying too far from the traditional so as to provide some familiarity to anyone switching to an EV for the first time. It's packed with tech, and the dual-motor variant has push-you-back-in-your-seat performance.
Competition at this end of the market is strong, though. Does the all-electric hatchback do enough to earn its candidacy for your next car?
The styling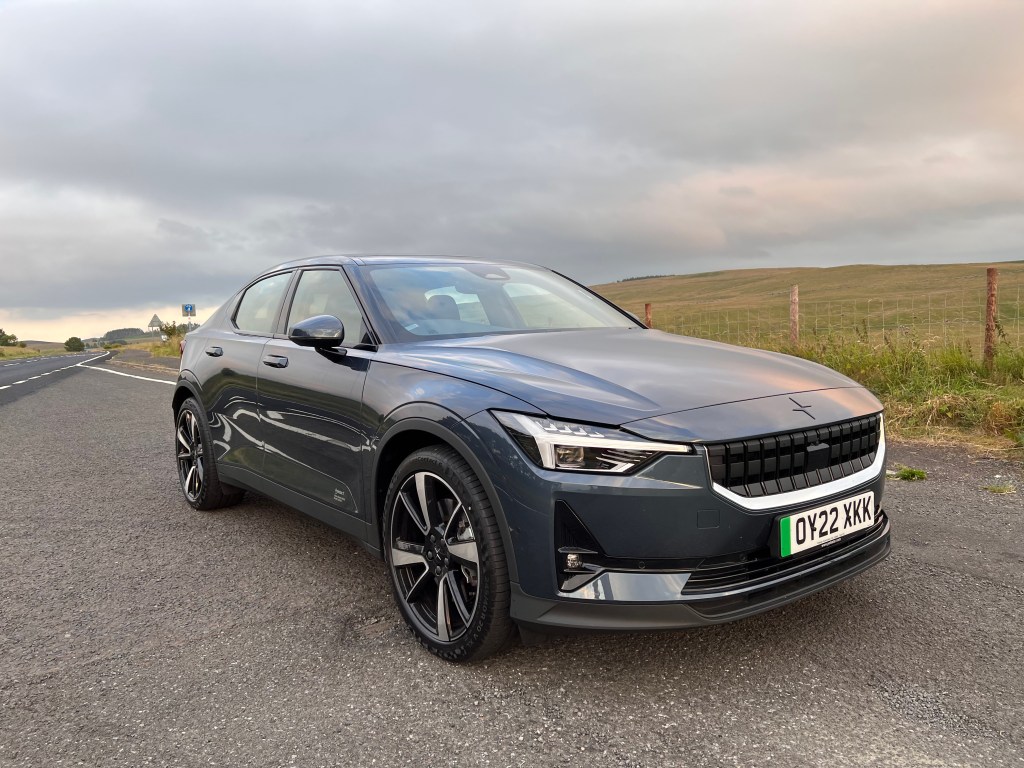 The Polestar 2's Scandinavian lines offer a more traditional look than the curves featured on many new EVs. It treads a middle-ground between saloons and SUVs, which in itself makes it quite a distinctive car. The clear-cut shapes give a sense of modern cleanliness, although you certainly notice Volvo's influence in the overall body shape. That's not to say Polestar has merely plonked its badge on one of the family automaker's other models – but there are certainly some similarities.
We appreciate Polestar's attention to detail and minimal approach, like how the wing mirrors don't have any plastic clutching at the sides of the glass. It's is reminiscent of a bezel-less display on a smartphone. Polestar carries this look to the interior rearview mirror, too. The wrap-around single strip for the brake light also looks great. On the other hand, the door handles are traditional sticky-out ones, not hidden away like many new cars – but they do support keyless entry. It's not new, but is reliable and useful tech, which we love to see.
Coming in at 4606mm long, 1859mm wide, and 1479mm tall with a 2735mm wheelbase, the Polestar 2 is slightly wider than the related Volvo C40 Recharge. You notice it when driving on narrower B roads, but those exterior dimensions don't translate to great interior space. Up front, a large centre console leaves both driver and passenger feeling a little constrained, and the front footwells are rather compact too. Heading into the back, you'll find more room to spread out, with decent legroom spanning across the car.
Inside, fabric upholstery covers the seats and door trims, while the dashboard blends the usual plastic with wood panels. It makes for a stylish interior – albeit one that doesn't take advantage of the lack of transmission tunnel like rival EVs do.
A sweeping sunroof more-or-less spans the entire length of the car, letting in so much light that even clouded-over conditions can't gloom down your ride. Motorised front seats allow for plenty of adjustment, but we found the pesky centre console made it tricky to get a truly comfortable position. It's a very glossy black – so much so that Polestar includes a polishing cloth to keep the fingerprints at bay.
There's a respectable 446 litres of storage space in the boot, with a lift-up partition to keep shopping bags from sliding around and a side compartment with mesh to keep smaller items in check. You can waggle a foot underneath the tailgate to open it, but we didn't find it very reliable. Being able to adjust the height it opens to is a nice touch though.
At the front of the car you'll also find a frunk, but it's the one part that feels truly copy-and-pasted from a Volvo. That's because it still requires a tug at a lever in the footwell to open it; a remarkable inconvenience for the designated cable space.
The drive
It's available as a single-motor variant, but our model is the more powerful dual-motor variant. Much more powerful, in fact, with 402bhp and 486lb ft of torque. This isn't a light car, but it'll still break 0-60mph in just 4.5 seconds. We're not talking Tesla-levels of acceleration, but it's still raring to go if you put your foot down. Beating gas-guzzlers to speed is something that never gets old, and the Polestar does that perfectly well. We also like the subtle whirring of the electric motor; it's like you can hear the electricity coursing through the car, and is a sound we'll take over the thrum of a combustion engine any day.
You may not have time to notice the speed, because you'll be busy ogling at the smoothness of the ride. This car covers ground like soft butter spreads on toast – with ease. Smooth roads, rough roads, potholes, speed bumps, corners, roundabout warning lines. It's far more refined than other EVs, which either lean too hard towards 'dynamism' and end up being rock hard, or go soft in the name of 'comfort' at the expense of steering feel.
The Polestar 2 clings to the road through corners, even at speed. The suspension is fixed, rather than adaptive, and even the optional Performance Pack (a £5000 option) requires breaking out the spanners to make any adjustments. Still, in vanilla form, the Polestar 2 is very well-judged.
In theory, the 78kWh battery should deliver around 245 miles of range. The reality is a little different, with 200 miles being more realistic, especially if clocking up motorway miles (where EVs can struggle with efficiency). You can improve matters by turning off the A/C and using a lighter foot, but this is merely the class average now. Polestar's range estimator also seemed to be all over the shop, but the one inside Google Maps was pretty spot on.
The battery charges at a respectable 150kW maximum, which falls short of newer rivals like the Hyundai Ioniq 5, but is still a step up from the current crop of mainstream VW Group EVs. It took us close to two hours to get from 10% to 100% on a 50kWh charger.
The technology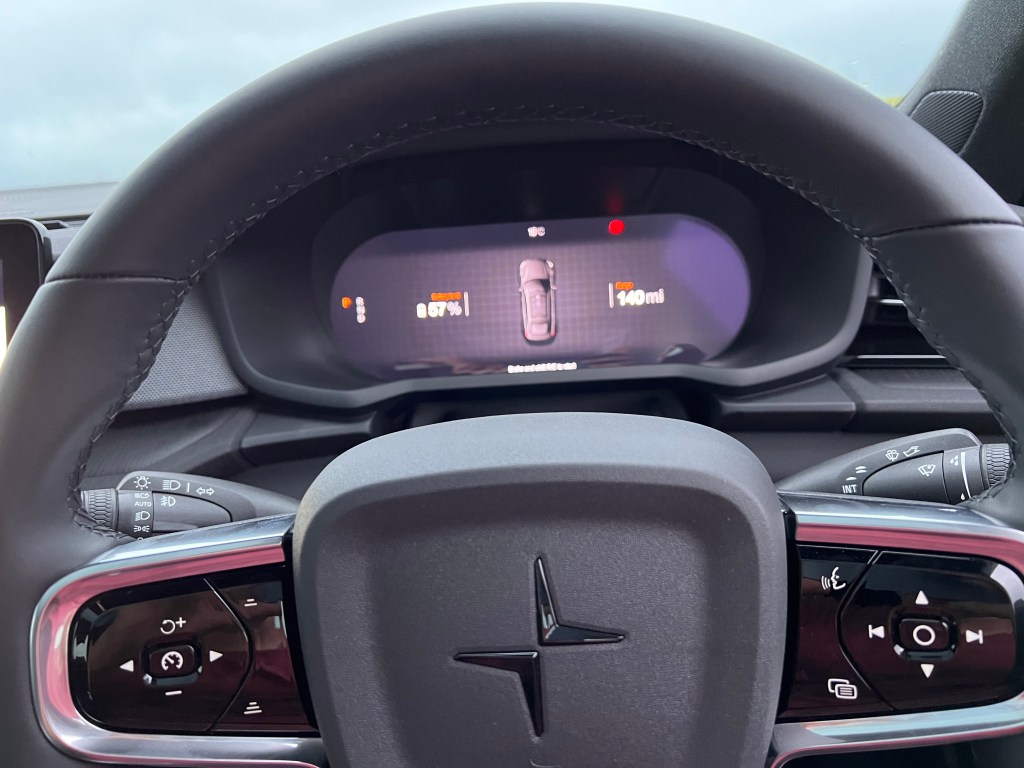 Polestar's infotainment system is based on Android Automotive, essentially a car-centric version of Android. It was one of the first brands to go all-in with Google, and unfortunately the transition hasn't been a smooth one. Options are hidden away in clunky menus, and the app drawer reminds you of long-gone versions of Android on phones. Over-the-air updates might help in the future, but it feels like a work in progress right now. iPhone fans will appreciate the option of Apple CarPlay.
The driver's display, on the other hand, is an example of tech done right. It shows your speed, power consumption, and estimated range, like you'd expect from any old dash. But in the middle is built-in Google Maps. It's on all the time, so you can check directions whenever, and means you can turn the shouty lady off when using navigation. Always a plus. You can also turn off the map and have the plain old numbers – but who's doing that? It would be nice to be able to change the app in the middle to a music player, for example. But perhaps we're just getting a little greedy. You can already control music from the steering wheel, as you'd expect.
Speaking of music, the Polestar 2's speakers are well worth a mention. Made by Harman/Kardon, they're smooth, full of bass, and crystal clear. A surround sound effect should play nicely with any Dolby Atmos tracks you have. It's subtle, but it is there. These speakers also get loud. Like, blast your ears off loud.
It's no surprise to see plenty of driver assist features here, given Polestar's connection to safety-conscious Volvo. There's adaptive cruise control, which changes based on the cars in front of you, but the big ticket feature is Pilot Assist. As long as you keep your hands on the steering wheel, it's able to adjust your positioning on the road, adjust speed based on traffic, and help when turning. It's pretty nifty, but tends to brake very quickly at the slightest glimpse of a slower car ahead.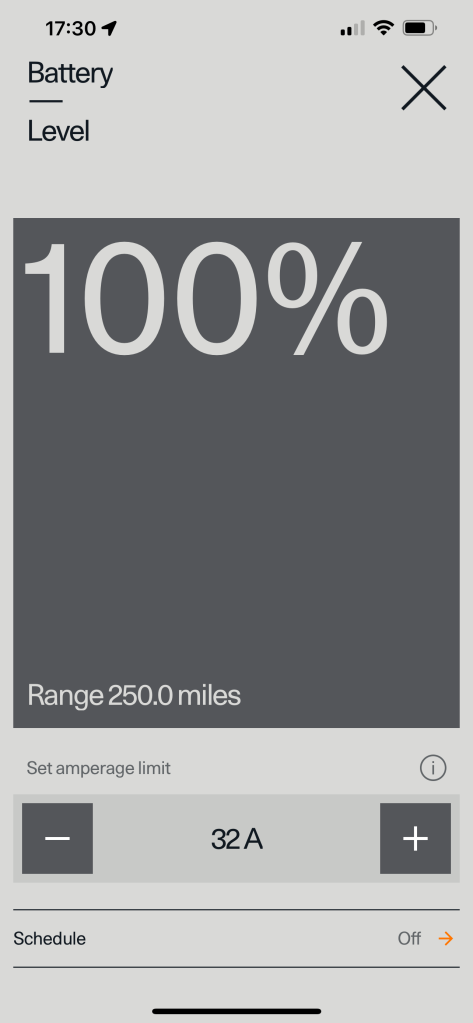 Polestar's companion app sits very much in the middle of the road. Visually, the app is miles beyond any other automaker's smartphone app. It looks clean, classy, and stylish – just what you'd expect given the rest of the Polestar experience.
On the functionality front, it's a whole other story. The app has just three options: lock/unlock the doors, turn the climate on/off, and control the battery max charge level. No adjusting the climate, just on and off. And ff the four pages available, one of them is dedicated to purchasing a Polestar… from the Polestar you already have. This is definitely a miss.
You can at least see where the vehicle is at all times, which could be handy if it ever got stolen.
Polestar 2 verdict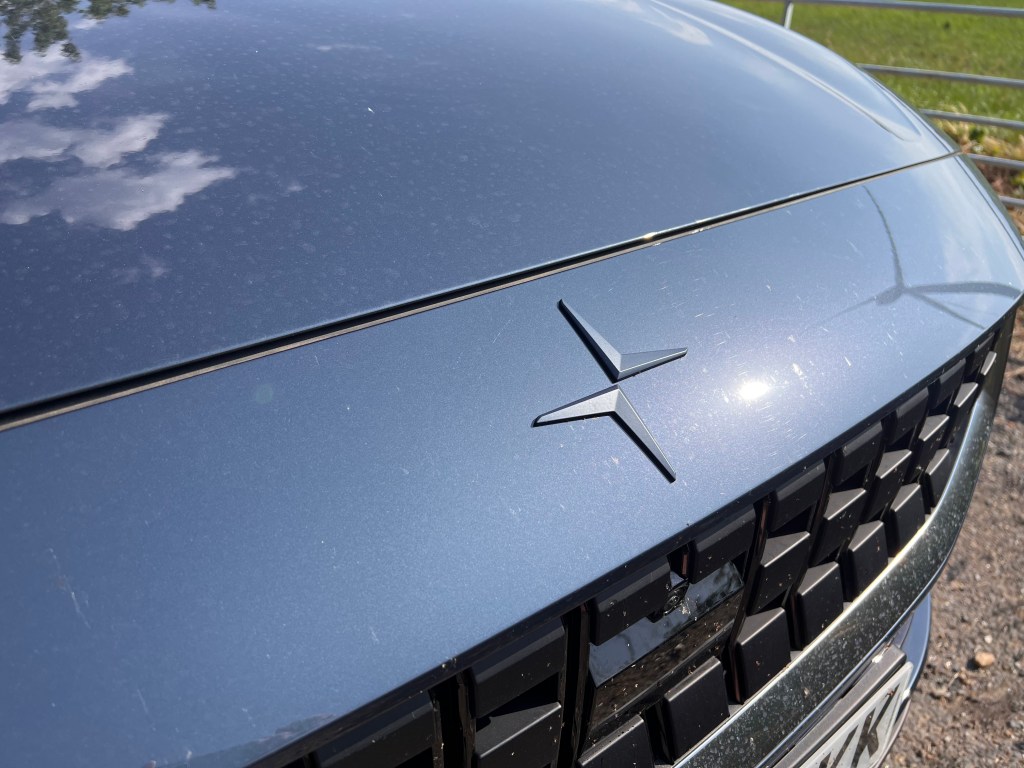 The Polestar 2 offers properly punchy acceleration, but also delivers a smooth driving experience. Despite the family connection, it manages to feel distinct and not like you're driving a Volvo. The overall in-car experience also goes a long way to justify the premium pricing, even if the layout is a lot more traditional than rival EVs.
While its driver assist features are less advanced than competitors like Tesla's Autopilot, bunging them in for free is a welcome move in this increasingly competitive market. We think the Android-based software still needs refinement, and the enclosed nature of the cockpit leaves a few question marks over comfort.
It's easy to look past them once you set off, though. The more traditional elements might play it safe, but make you feel instantly familiar. As a first EV, it's a commendable option.
Stuff Says…
Despite some flaws, the Polestar 2 is a solid all-rounder. It's a fine EV, with rapid acceleration, driver assist features, and a modern design.
Good Stuff
Dual Motor model is incredibly quick
Driver assist features as standard
Looks the business
Bad Stuff
Front cabin comfort could be better
Infotainment not as finessed as some rivals
"Frunk" is a normal bonnet
Tech specs
| | |
| --- | --- |
| Motor | 2x aynchronous electric motor |
| Battery | 78kWh |
| Power | 402bhp |
| Torque | 486lb ft |
| 0-60mph | 4.5sec |
| Top speed | 127mph |
| Efficiency | 306Wh per mile |
| Charge rate | 155kW |
| Cargo volume | 446 litres |