Pro Evolution Soccer 2017 review
One step forward, two steps back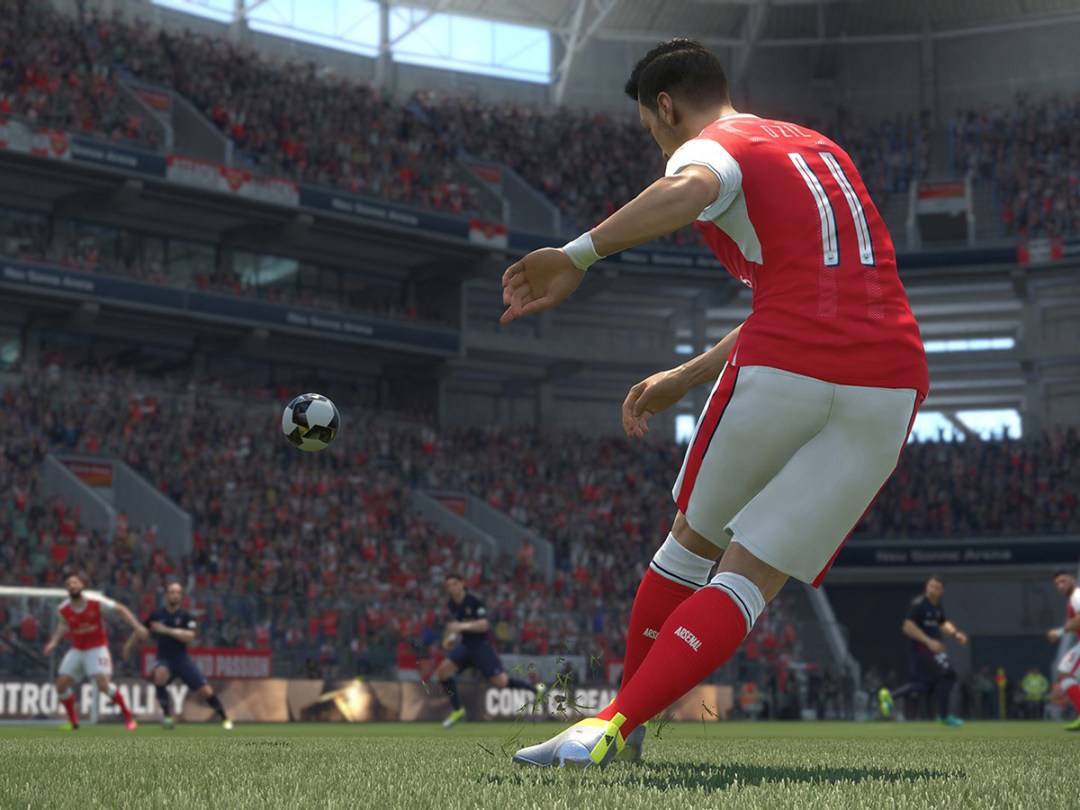 Much like the football matches it attempts to replicate, Pro Evolution Soccer 2017 is a game of two halves.
The first is a snappy, responsive, and exhilarating example of attacking football done oh so right. This year's entry in Konami's long-running franchise builds firmly on the success of its near-perfect predecessor.
Unfortunately, the second half is where things fumble. Just like the way AC Milan gave away a three goal lead against Liverpool on that famous Champions League night in Istanbul, PES 2017's shortcomings regularly crop up to snatch defeat from the jaws of victory.
The sheer amount of late own goals the developers have scored here left me wondering whether Konami has been in touch with Shane Duffy.
The beautiful game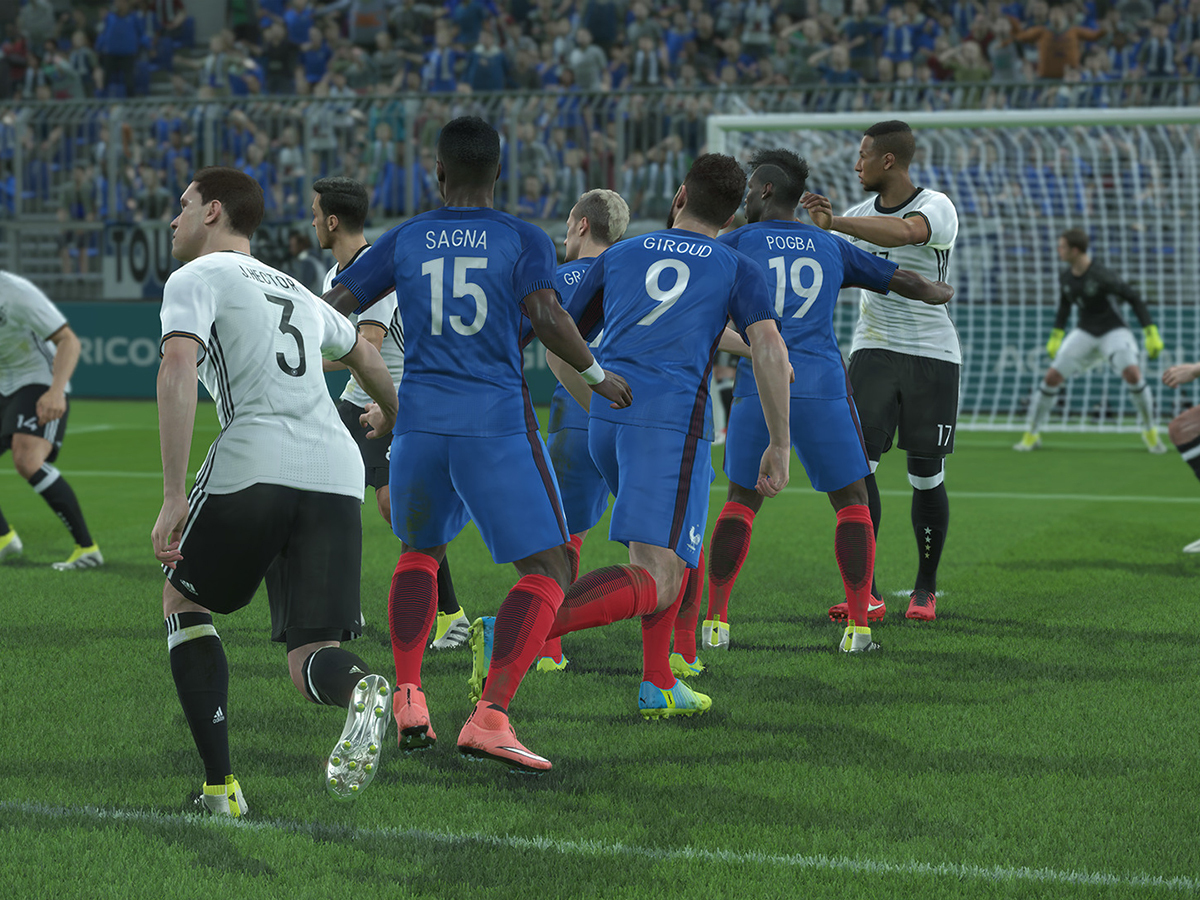 Before I pick apart what PES gets wrong, let's take a closer look at what it gets right.
For starters, the attention to detail when it comes to player models, stadiums, and kits — at least, the ones that are actually in the game — is incredible. Konami's Fox Engine continues to shine here like it did in Metal Gear Solid V last year, and there no question about it; PES looks the part.
Fortunately, it also feels the part too. Players move and behave exactly as you'd expect thanks to the 'Player ID' and 'Real Touch' systems.
Nimble dribblers like Messi and Neymar trickle through defences just like their real-world counterparts, while powerful wingers like Madrid pairing Ronaldo and Bale will regularly embarrass full backs with sharp turns and explosive bursts of speed.
But that's enough about individuals. Football is a team game, after all, which is why I'm pleased to report that build up play is a responsive, intricate affair.
There's nothing more rewarding that biding your time, fizzing passes around the middle of the park, and then looking on as your team erupts into life, taking out player after player with some inspired interplay before smashing the ball into the roof of the net.
Indeed, when PES 2017's individual components come together they create magical moments worthy of footballing folklore.
A spirited defence
If the attacking play is just as good as you remember, the defending is even better.
Last year, PES' more defensive minded players would far too often make costly mistakes. Giving away possession, losing their mark, and mistiming tackles to prove one and for all that Jamie Carragher was right: no one wants to grow up and be a Gary Neville.
Realising their mistake, Konami has set about making defenders more perceptive. They'll now make smarter decisions both on and off the ball, reading the game with the level of intelligence you'd expect. That means more completed tackles and interceptions, feeding the ball back up the field to attacking teammates.
It's also an improvement that makes the game slightly slower. Those shored up back lines mean you won't be scoring as many goals as you were last year, but you also won't be conceding them either. That's because of another notable change: competent keepers.
In fact, keepers in PES 2017 aren't just competent. They're spectacular. Unlike their younger cousins, this year's batch of lanky shot-stoppers are perhaps too hard to beat, batting away shot after shot with eyebrow-raising ease. I know for a fact that some of my close-run wins in PES 2017, would have been absolute goalfests last year.
It's not a cause for complaint, it's just different. Although some might find they need more time to adjust to PES' new look defences.
Familiar failings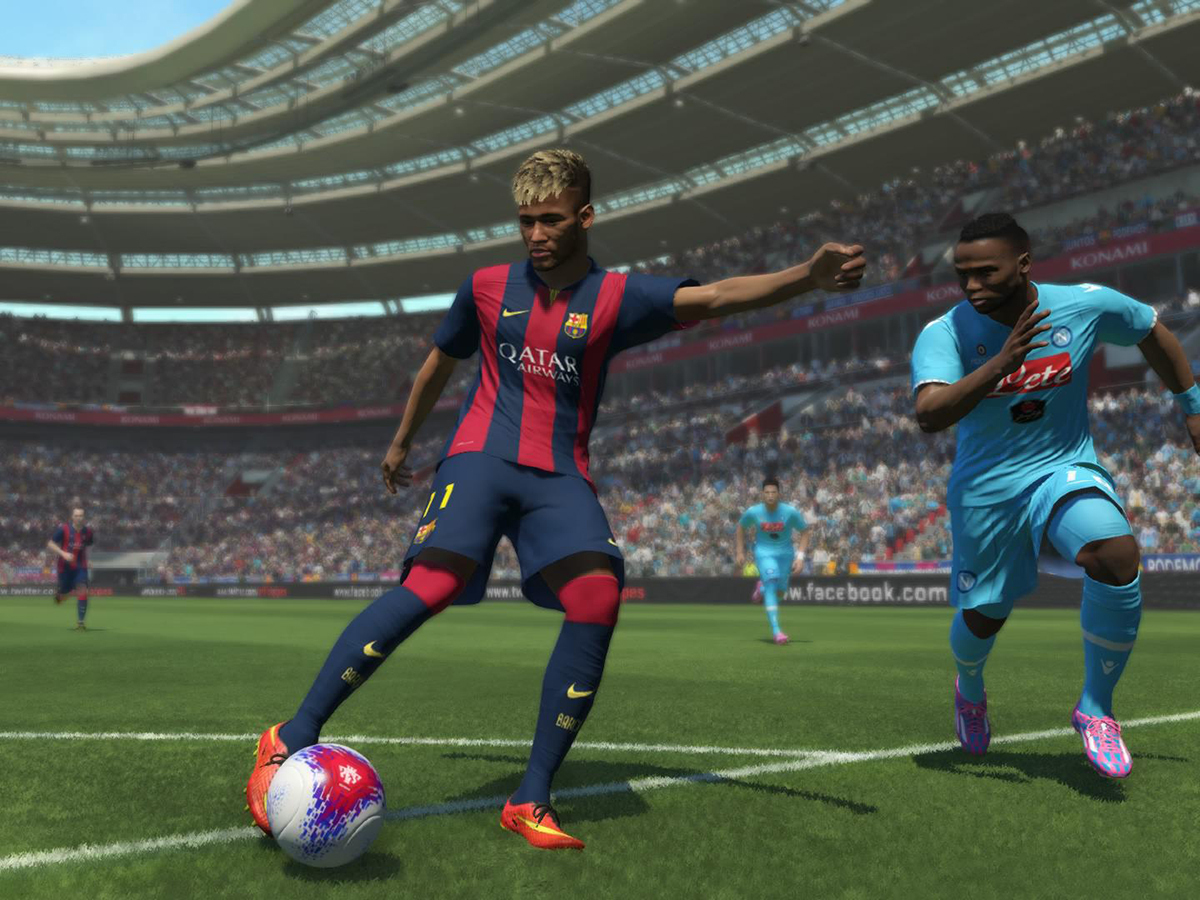 You might be a bit confused at the moment. After all, I said PES 2017 doesn't measure up to its predecessor, but as it stands there isn't a cloud in sight. To wheel back around to my previous metaphor, then. PES 2017 is AC Milan. It's three goals up in the final, and nobody's even whispering the world comeback.
Then calamity strikes. In PES' case, the unthinkable capitulation comes takes the form of sloppy mechanics, endlessly frustrating UIs, and all too familiar licensing issues.
It feels like I'm flogging a dead horse, but for all of PES' undeniable polish, Champions and Europa League licenses, and exclusive partnerships with clubs like Liverpool and Barcelona; there's still nothing more laughable than starting a Master League campaign against opponents including London FC (Chelsea), PM Black White (Juventus), and MD White (Real Madrid).
Sure, you can edit teams with an easily-downloaded Option file to match their real-life logos and rosters, but it's still one of the franchise's most glaring flaws. Although saying that, it only just pips Peter Drury and Jim Beglin's insipid commentary to the post. For the love of God, Konami, change the record.
Then there's the unforgivable UI, which looks like it's been ripped straight out of the '90s.
Menus, team selection screens, and everything in between feel bloated. They're an affront to the PES' slick in-game presentation, and Master League, while just as good as last year's offering, ends up suffering the most as a result.
More dropped points
Mechanical niggles are even worse. Player switching feels off, working as intended 80 percent of the time before making awkward choices that force players out of position and perhaps costing you a goal in the process.
The pass assist systems, which are meant to delicately course correct wayward balls to keep games flowing, also pick the wrong targets far too often. It might only happen four to five times a match, but it's enough to sour the experience — particularly in those end-to-end games where every attack is crucial.
Shot and pass sensitivity is all over the place too. For example, while a simple tap of the X button will usually result in a soft, direct pass, every now and again the game will misinterpret your command and send the ball careering out of play.
It might sound I'm being picky, but it's a big drawback. Not only because it fragments gameplay, but because it's going to leave some players feeling cheated by the game itself. Problems persisted once I switched to manual controls, so casual and hardcore players alike will pick up on the issues.
Unless Konami tightens the screws in an update, you're going to notice these problems in the long run.
Pro Evolution Soccer 2017 verdict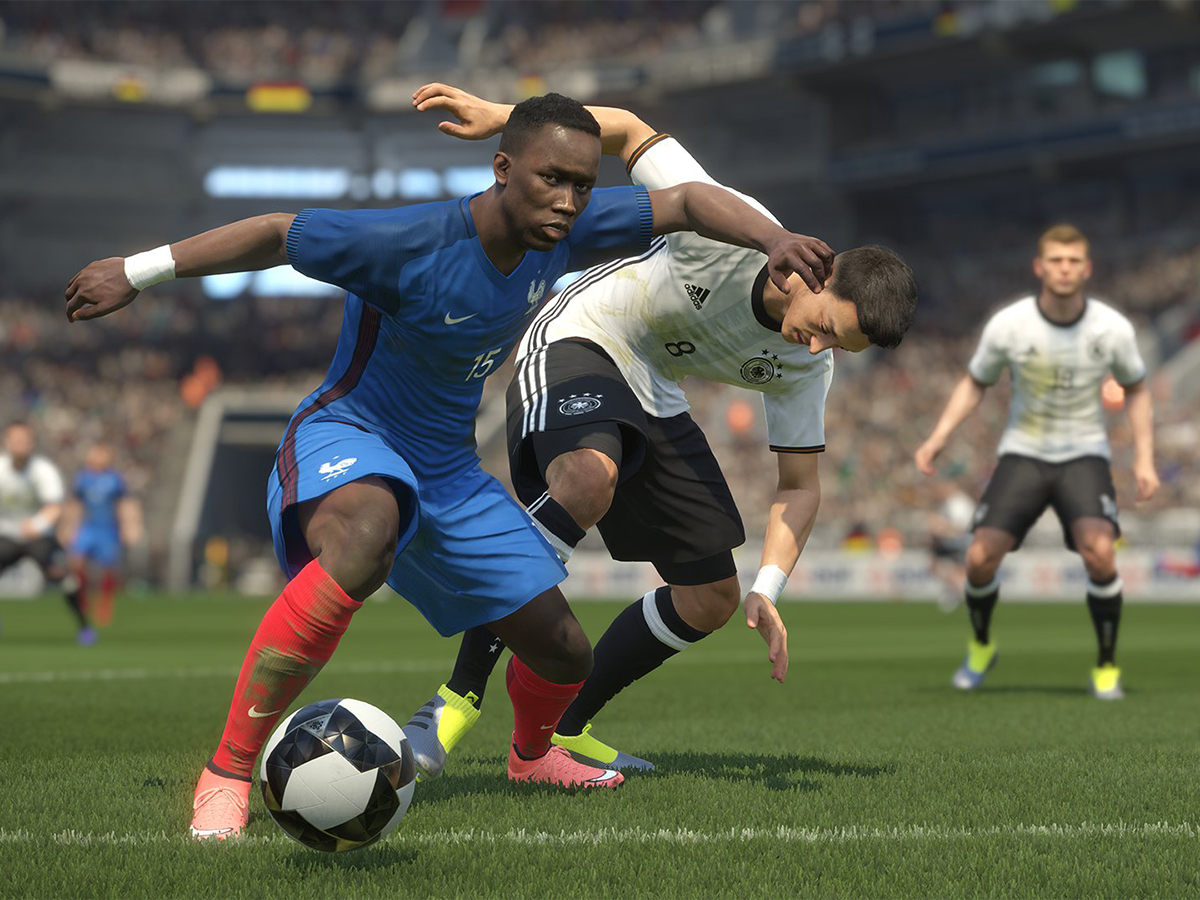 Do those problems mean you shouldn't pick up PES 2017?
Well, no. If you're a long time fan of the series and prefer Konami's arcadey take on football to EA's ultra-realistic rendition, there's still a lot to love. Goalkeepers and defenders are genuinely improved this year, and games can still be a blast – even if they're more low-scoring than in previous editions.
Just don't go in expecting something profoundly different, because PES 2017 isn't a giant leap forward for the series.
Stuff Says…
A solid entry in the series, but scores a few too many own goals to be great.
Good Stuff
Excellent player models
Snappy passing
Improved defending
Bad Stuff
Frustrating UI
Hit-and-miss mechanics
Familiar licensing issues