Propel Star Wars X-Wing Battling Drone review
This sure beats bullseyeing womp rats in a T-16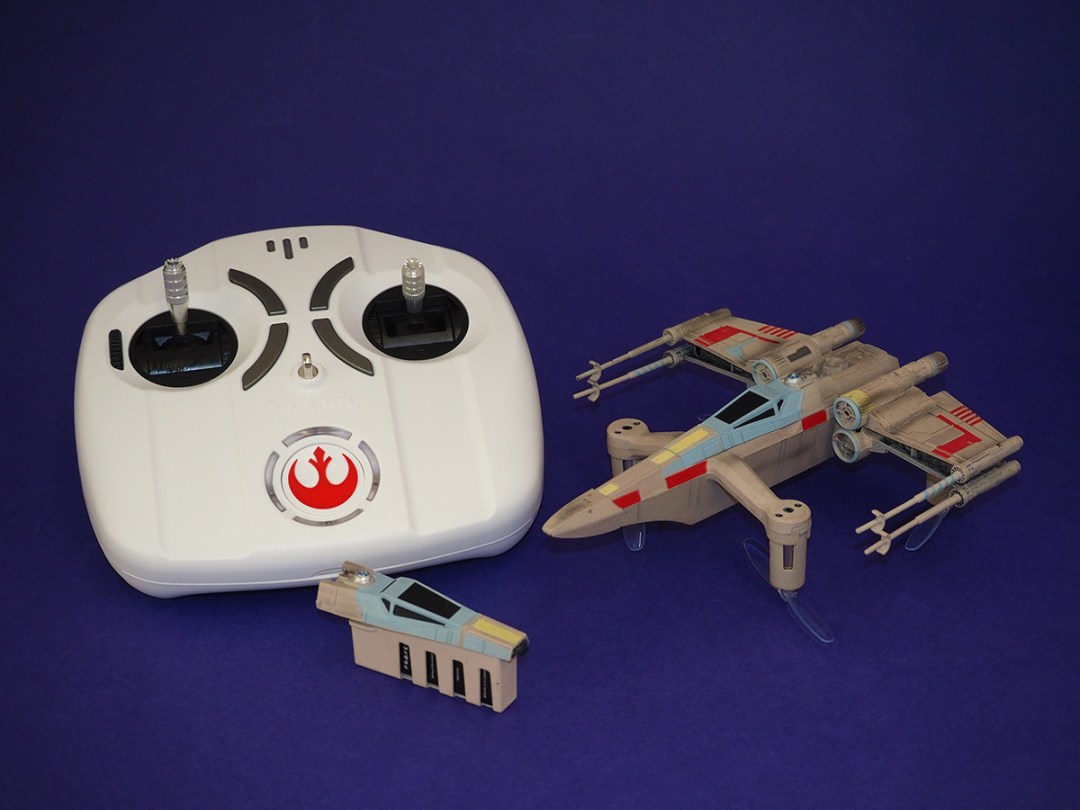 Novelty drone toys are great fun, but they're usually something you fly a couple of times and then stick back on the shelf to gather dust.
So why would you want to fork out £230 of your squirrelled-away Great British Pounds on yet another Star Wars-branded piece of flying plastic – especially one from a relatively new company?
Propel is best known for its £50 Batman micro stunt drone, and a handful of small camera drones, but with this Star Wars quadcopter range, it's looking to join the drone big leagues.
And boy, does it show in the attention to detail. This is a drone built for Star Wars geeks, by Star Wars geeks.
CLEARED FOR TAKE-OFF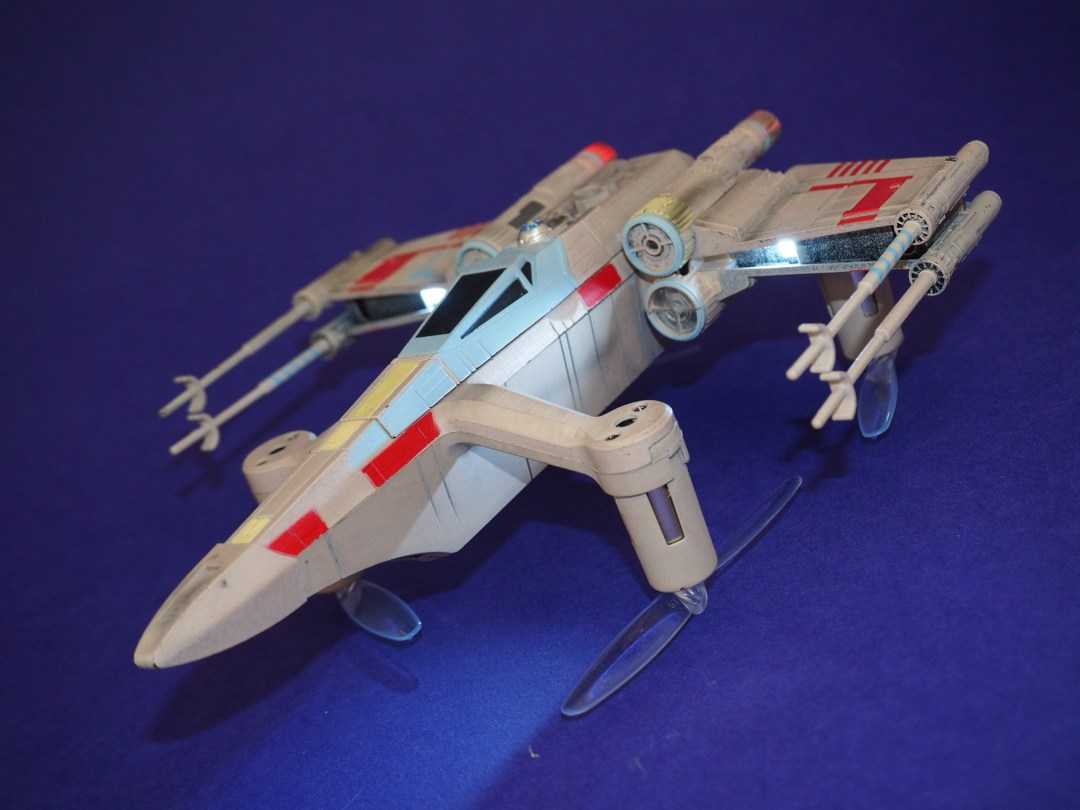 Even the packaging is fancy, with a beautiful 3D relief of the drone on the front, and a wax seal on the side. They're not messing about. This is already classy.
Remove the lid you get treated to a sound-and-light show, featuring John Williams' classic themes. Darth Vader's TIE Fighter looks suitably imposing, backlit and enshrouded in the Imperial March.
There are 3 mini quadcopters in the range: a T-65 X-Wing, a TIE Advanced x1, and a Speeder Bike (as seen racing through the Ewok's forest moon of Endor) – we've had a go with all three, and they all fly the same, but for this review, we've been flying the X-Wing.
It's solidly built, and although it's light, it doesn't feel flimsy. It's hand-painted, too, so each one will be slightly different if collectibility is important to you.
The drone is made of polypropylene, which is slightly flexible, and designed to take a lot of shunts during battle. You get 12 identical-looking propellors in the box, enough for 2 complete swap-outs after your first major crash. Make sure you get the right blade on the right corner, though.
The 800mAh battery (there are 2 in the box) locks into the cockpit space, and lasts about 6-8 minutes (a full charge takes about 40mins). Once the battery is in, the drone is on, and there are no switches to worry about. Lights start to flash as your ship waits for you to pair your controller. Little chance of an uncontrolled flyaway, then.
It's worth reading the manual – we know, it goes against your nature to do so – but it'll show you how to change flying modes, adjust the music volume (or switch it off), and give you battling tips.
There are a few printed inconsistencies or, you know, mistakes – at least in our review unit's booklet. For instance, to access 'music mode' on the controller, the manual instructs that you press buttons 2&4 for a couple of seconds. It's actually 3&4, like the illustration shows, but like the old days of building Meccano, you need to be alert. Hopefully by the next pressing, those errors will be sorted.
FLIGHT OR FIGHT – WHY NOT BOTH?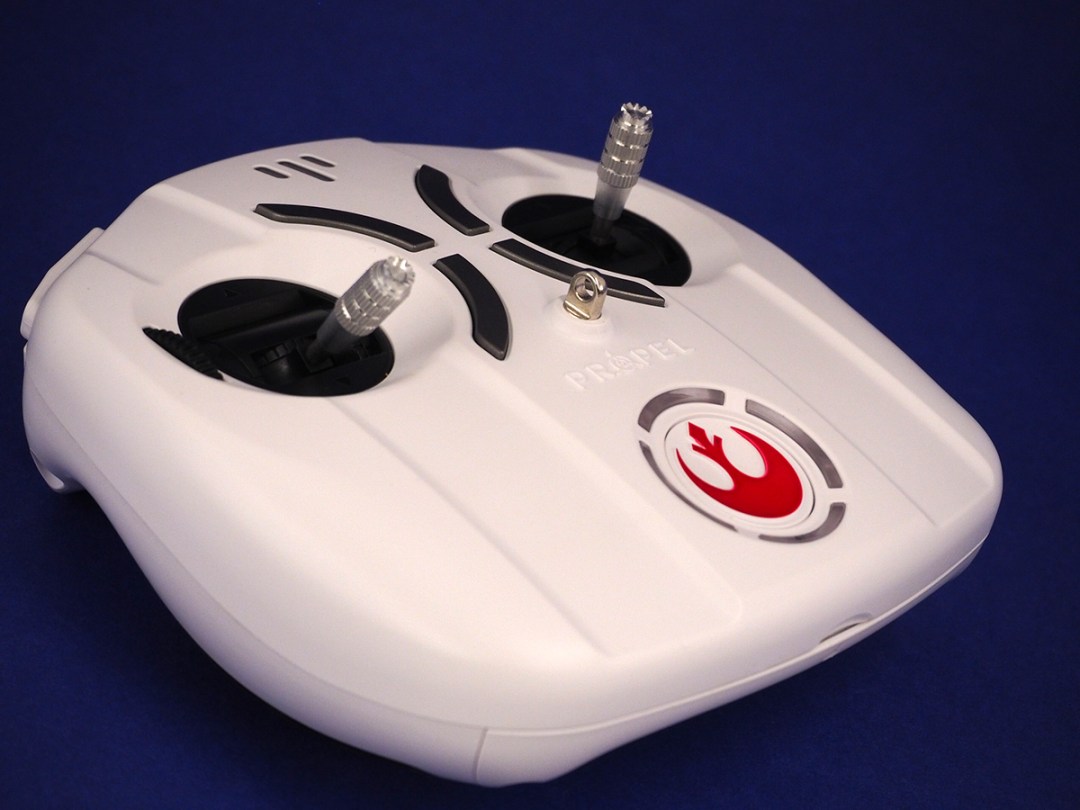 If you've flown drones before, you'll understand the controls very quickly. You can fly with the barometric pressure sensor on, which feels like DJI's popular self-centring controls, or switch it off for more nippy old-school left stick, which makes you more manoeuvrable during a dogfight.
If, on the other hand, this is your first flying experience, then don't worry. Switch it into training mode, and the speed is reduced, the controls are made less responsive, and your maximum altitude is reduced. It's more like dusting crops than making it through an asteroid field, and you'll progress to speed mode 1 in no time.
Once you've got the hang of basic flight with your X-Wing, persuade a friend to buy one as well. It's good to do it at this stage, so you have the upper hand for what comes next.
Dogfighting.
Aerial close combat is the main reason to splash out on this toy, and it's amazing fun. You and your opponent have IR cannons on the front of your craft, and 4 small target zones (two front and two rear).
You have three lives, and when you lose your final life, the drone disconnects from the controller and slowly spirals to the floor in defeat, ready for a rematch. Just don't go battling over a lake – these drones don't work on water.
You and up to 11 friends can take part in a battle, which would make an epic event, and when the Millennium Falcon is released in 2017, it'll add to a great visual experience, too.
Star Wars Battling Drones verdict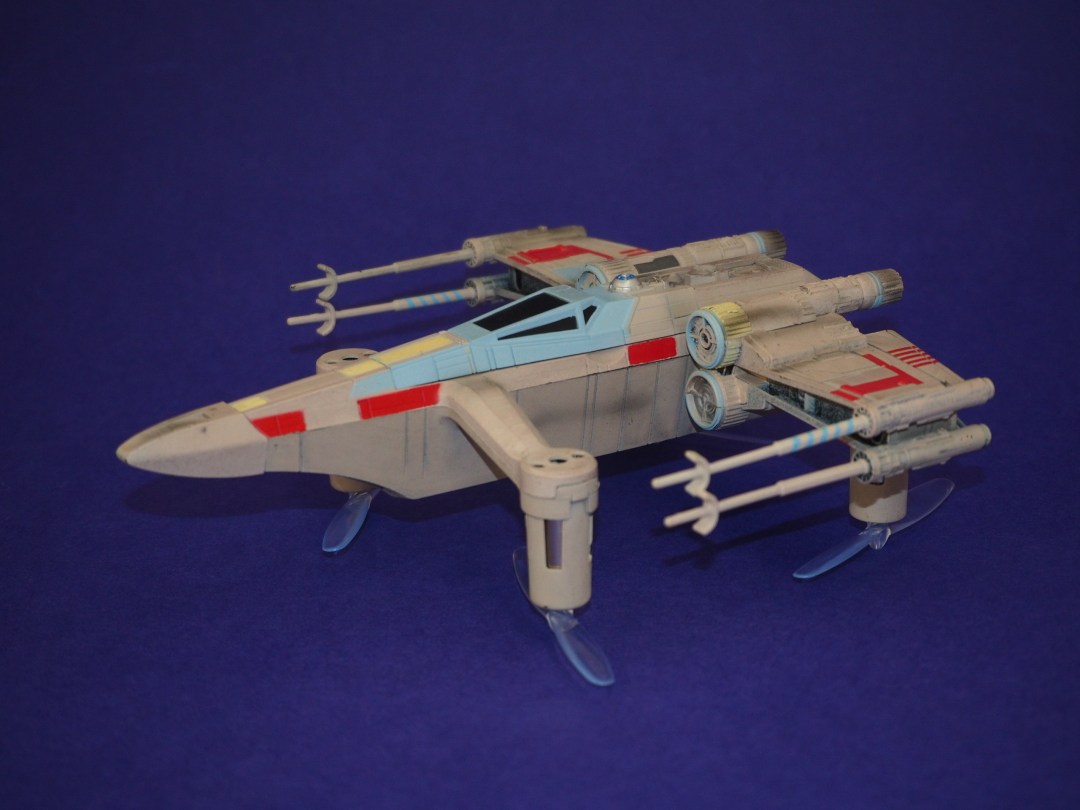 The Star Wars Battling Drones work indoors and outdoors, and don't require a license or CAA permit to fly, which is a very good thing. It's still worth checking the CAA website on where you can and can't fly, though, so you don't fall foul of their ever-tightening laws.
Downsides? There's no on-board camera (although you could add your own), and there's no accompanying app – at the minute.
There is a phone holder on the controller, though, so that might signify something special next year. We've heard of possible laser upgrades for finer targeting, and there's certainly space underneath to mount and power a frickin' laser beam.
We'd love to see more drones in the range – there are loads of Star Wars vehicles that would look ace flying in formation above the local park, and with Rogue One out at the cinema this Christmas, we'll be seeing even more potential for flying toys.
Stuff Says…
Is the Force strong with this one? You bet'cha!
Good Stuff
Easy to set up
Durable
Battling your Imperial scum friends is great fun
Bad Stuff
No FPV option
No smartphone connectivity
Seriously expensive toys