Renault Austral review: semi-frugal hybrid SUV
A full hybrid premium SUV with a really practical tech-tastic interior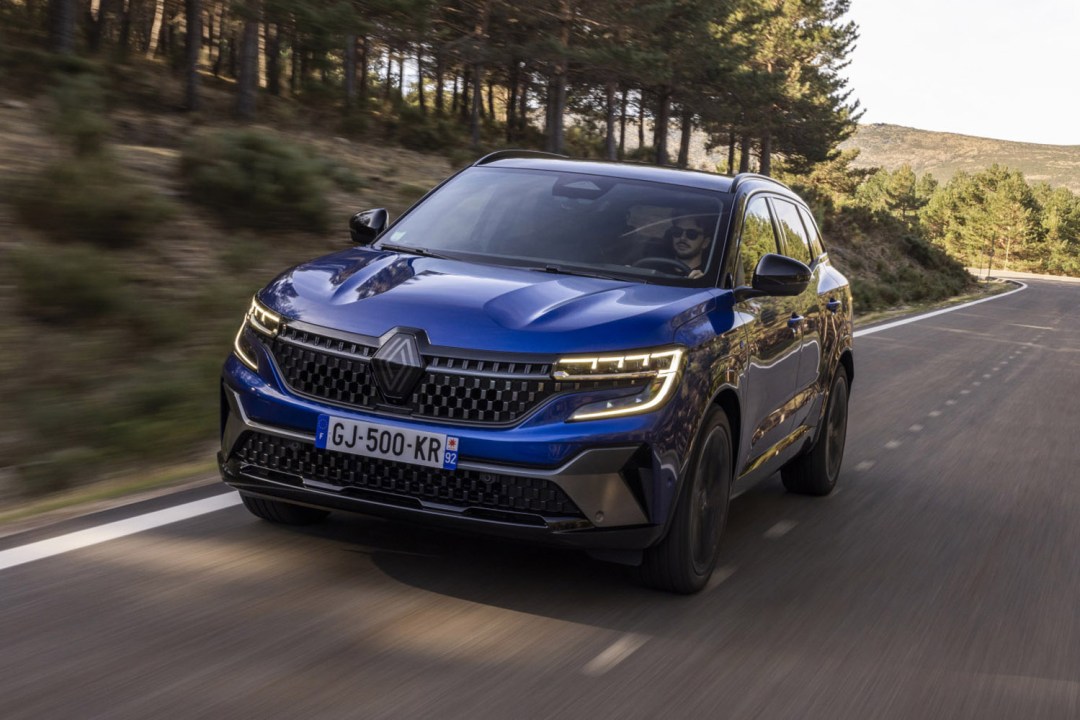 Renault has come up with the all-new Austral SUV to replace the slightly tired (though still popular enough) Kadjar. It really is all-new too, being based on the CMF-CD platform as used for the most recent Nissan Qashqai, while packing in an innovative three-cylinder, turbocharged powerplant and electric motor hybrid system for good measure. Mated to a seven speed automatic gearbox, the Austral is aimed at families who have no time for any plug-in shenanigans but still want semi-frugal motoring.
Along with the new engineering, there's a fresh approach for the styling, with hints of Nissan Qashqai in evidence and plenty that could steer folks away from rivals like the Kia Sportage, Skoda Kodiaq or, perhaps, the Toyota RAV4. Indeed, the 'Esprit Alpine' trim edition you see here features some neat highlights, mainly once you're sat inside it, and the overall effect is more premium than most other current models in the Renault portfolio.
So, it's a step up for sure, but is it a success?
The styling
It's hard to stand out from the crowd if you're creating a new SUV for a market that's already dripping in the things. Renault has done an impressive job with the new Austral though, and there are just enough features to set it apart from the opposition – although as it mingles with a motorway full of other SUVs those subtle differences are harder to spot.
We drove the Austral in 'Esprit Alpine', a new trim level which suggests you'll get some influence from the sports car brand and badging to match. The first car boasted a matte Satin Shale Grey finish, while the other was finished in a fantastic Iron Blue that really popped. This was nicely contrasted by 20in alloys with LED headlights, refreshed badging front and rear, plus a cool-looking taillight array that offer up subtle design treats as you make your way around the exterior of the car.
On the inside there was black, and lots of it. Seats, dash, headlining, door cards… the black was everywhere. This was diffused slightly by some cool blue stitching that lent a little bit of contrast, but along with lashings of shiny piano black plastic the overall effect was certainly great for your eyes compared to the dazzling sunshine outside. Quite how the effect will work under relentless gloomy grey skies here in UK is another thing, mind. The angular steering wheel works okay, and the way it's been trimmed with Alcantara on the bottom half makes it a joy to work with.
There's some great use of ambient lighting going in inside the Austral too, and the excellent screens, which are great to look at, bolster this cheering effect. While they're quite unforgiving, and seemingly not very deep, the front seats are comfy and accommodating. In the back there are three proper seats, just as you'd expect from an SUV aimed at families. The boot is solid enough too, with 555 litres rising to 1,455 litres by popping the rear seats right down.
The drive
We got to drive two Australs, with only the colour being different. Curiously, the first car felt much less refined than the second, although both test cars were pre-production models. The first Austral offered up a rather laboured power delivery, with the engine frequently sounding rather frantic and not always sure which of the automatic gears it wanted to select. Drive modes are selected using a column shifter and there's also a MultiSense button on the steering wheel that can be used to personalise other settings, including the colour and density of the ambient lighting.
The second car felt much more rounded, with a smoother delivery of power and a seamless transition of the hybrid system between the turbocharged petrol engine and EV mode, via a seven-speed transmission. The Austral is super silent when it's all-electric and this works best when you're easing your way around city streets. Column-mounted paddles allow you to alter regenerative braking levels. Interestingly, the Austral also features four-wheel steering, which delivers a 10.1-metre turning circle and adds to the feeling of agility.
Pick up the pace as you hit the highway and the petrol power comes into play nicely, though you'll experience that little three-pot, rev-tastic lump going mad if you push the accelerator right to the floor. The Michelin tyres on our car tended to grumble a bit when pushed through tight corners on mountain roads too, but considering this is a high-up SUV it rolls a lot less than you'd expect.
The Renault Austral isn't a fast car, with a top speed of 109 mph making it sensible rather than scary. Once you've nursed it up to cruising speed the drive is smooth and there's not much to do apart from sit back and revel in all that blackness. The fact that it's a hybrid means there's the potential for decent economy – Renault reckons you can manage up to 61 mpg. More importantly (if you're lazy) it doesn't need to be plugged in, which is perhaps one of the more tiring aspects of owning a PHEV.
The technology
Renault has created an interior that revolves around some great new tech. The main attraction is the centrally located, 12in portrait-orientated infotainment screen. It's angled slightly towards the driver and has a row of real buttons at its base allowing for fingertip control of core functions. This is the best blend of touchscreen and buttons to have, with easy access for things like heating and cooling.
That leaves the screen to deliver the goods, in very impressive fashion, especially where the satellite navigation is concerned. Considering host how many people use Google Maps on their phones, we love that this system utilises the very same thing. It means there's very little to learn and, best of all, it works.
The screen has been cleverly designed to feature other widgets, like Spotify, placed underneath the maps so you can pick through your music collection at leisure. Apple CarPlay and Android Auto are present too. Renault's designers have added a neat little rest for your arm on the centre console, which allows for pinpoint, relaxed prodding as and when you need it. There's an inductive phone charger in close proximity too, plus USB Type-C ports.
A head-up display tops things off and is wonderfully clear and easy to use, with the 12.3in instrument panel soon playing second fiddle to the view ahead for the most part. The former can be customised using five different widget options if preferred.
Renault Austral verdict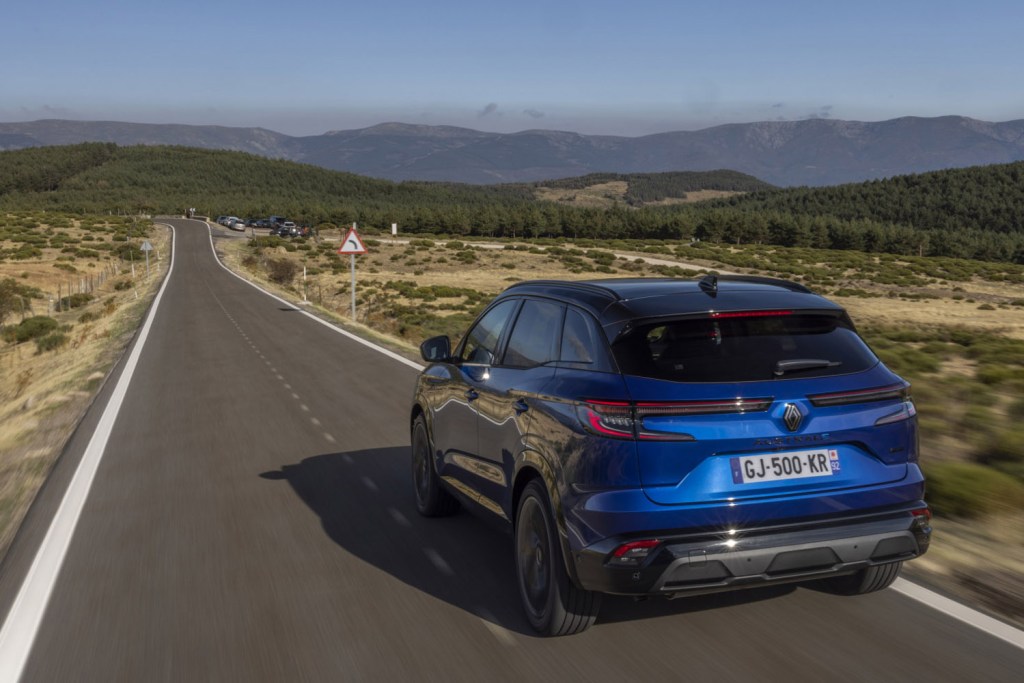 Initial reservations about the powerplant in this workmanlike SUV quickly dissipated after spending more time behind the wheel and, overall, it seems like a success. While there's not a huge amount of power on offer, the way it's distributed works to great effect, but best of all in EV mode. You'll get quiet, efficient petrol-powered motorway miles too, but the Austral needs to be driven modestly to get the best from it.
Elsewhere, the cockpit definitely grows on you, with premium materials and level of tech that just works. Given the on-board Google automotive technology and plenty of well thought out interior trimmings, the SUV will definitely appeal to UK families, even though we've only driven one specification model so far.
It might not be a head-turner, per se, but the Alpine badging could help to pique the interest of folks who might otherwise stroll past it without so much as a cursory glance.
Stuff Says…
The interior and tech make this hybrid SUV one to watch when it arrives here next year
Renault Austral technical specifications
| | |
| --- | --- |
| Engine | 1.2-litre petrol, plus electric motor |
| Battery | 2kWh |
| Power | 196bhp |
| Torque | 188lb ft |
| 0-62mph | 8.2sec |
| Top speed | 109mph |
| Fuel economy | 61mpg |
| Kerb weight | 1700kg |
| Cargo volume | 555 litres |