RHA TrueConnect review
Best in class for in-ears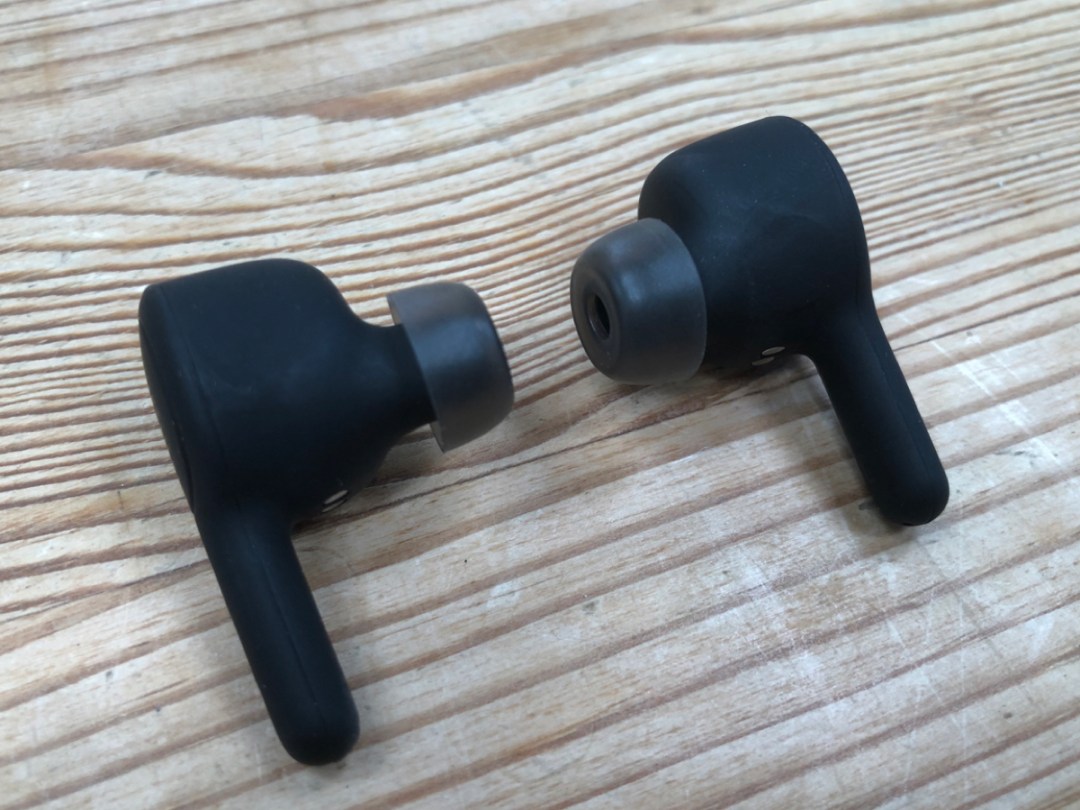 Truly wireless headphones usually come with some compromises.
Great sound, poor fit. Great design, no waterproofing. And that's before we even start on the biggest bugbear – connection stability.
But the RHA TrueConnect buds seem to nail all the important stuff , and arguably better than any other pair we've tested to date.
Audio fans will know this Glasgow-based audio company has long gone toe-to-toe with the bigger name brands in the headphone space, but the merit of the TrueConnect buds is likely to spread the company's name much further afield. And deservedly so too
Design and features: All black eary-thing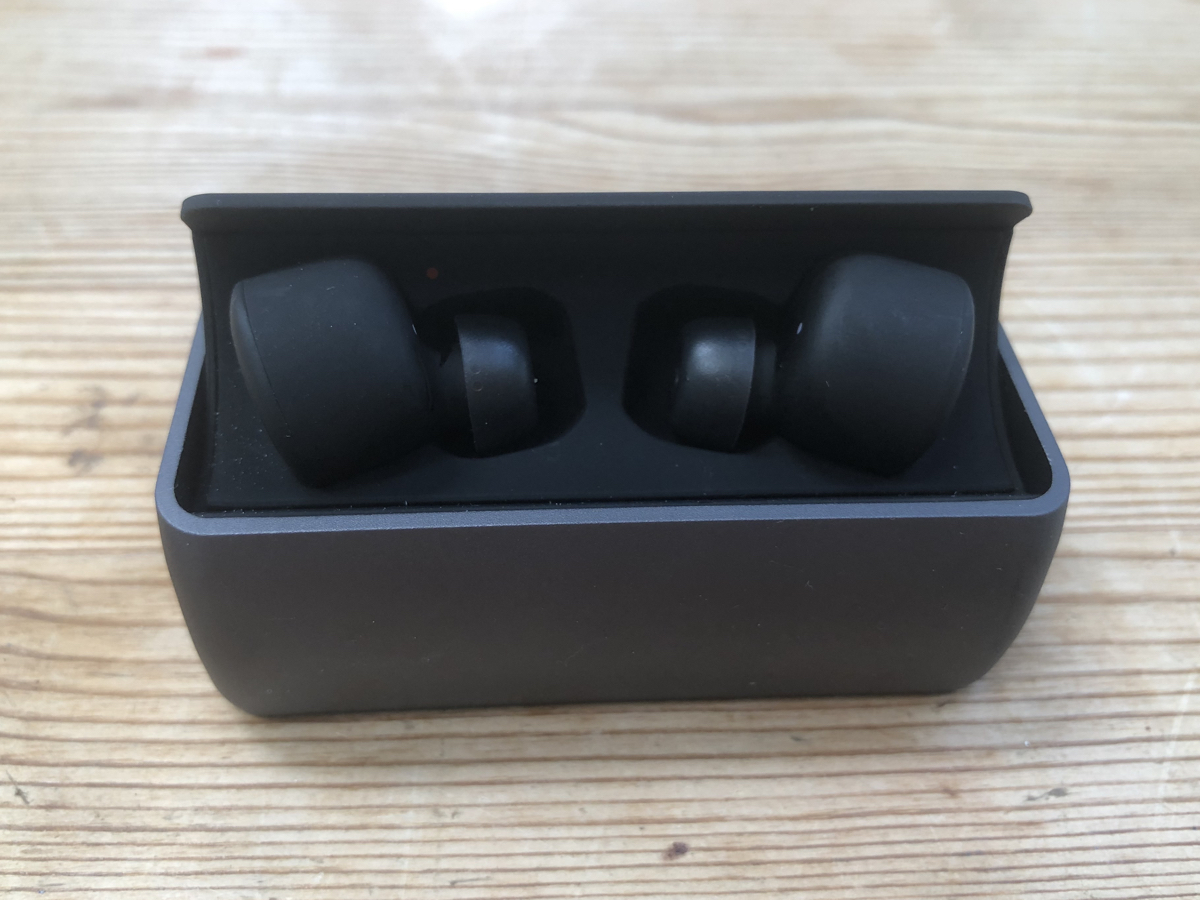 For starters, the design is lovely.
Their lollipop shape mean they can't escape comparisons with the AirPods, but their matte black soft-touch finish does help them to stand apart from their rivals. At just 7g per earbud, they're lightweight and comfortable to wear, with a choice of seven silicone tips and three Comply foam tips to help you get a snug fit.
The little tail of the design helps them to sit securely too, almost anchoring them in place, even during exercise.
For controlling music, RHA has steered clear of unpredictable touch-sensitive controls and has opted for physical buttons on each bud instead.
While you can control playback and incoming calls with a single click on either ear, the right bud is in charge of volume and the left in charge of track. You'll need to press twice to go louder or skip forwards and three times to lower the volume or go back on the respective earbud.
This series of clicks takes a little time to get used to, but once you have, they're responsive enough to use confidently.
Connecting via Bluetooth requires a long hold on the right earbud (which has a small red dot on, for ease of telling them apart at a glance), and you're ready to pair.
The Bluetooth 5.0 connection is rock solid – even moving between rooms without my phone is dropout free, which isn't always a given with wireless headphones.
Battery life comes in at a generous five hours, with 20 extra hours available from the sturdy stainless steel-edged case, which is quite the fingerprint magnet .
The USB-C connection allows you to charge the case to full within two hours, and built-in fast-charge functionality sees the buds charging to 50% in just 15 minutes. There's also waterproofing to IPX5, allowing you to use them for exercise without worry. Tick and tick.
Performance: Solid as a rock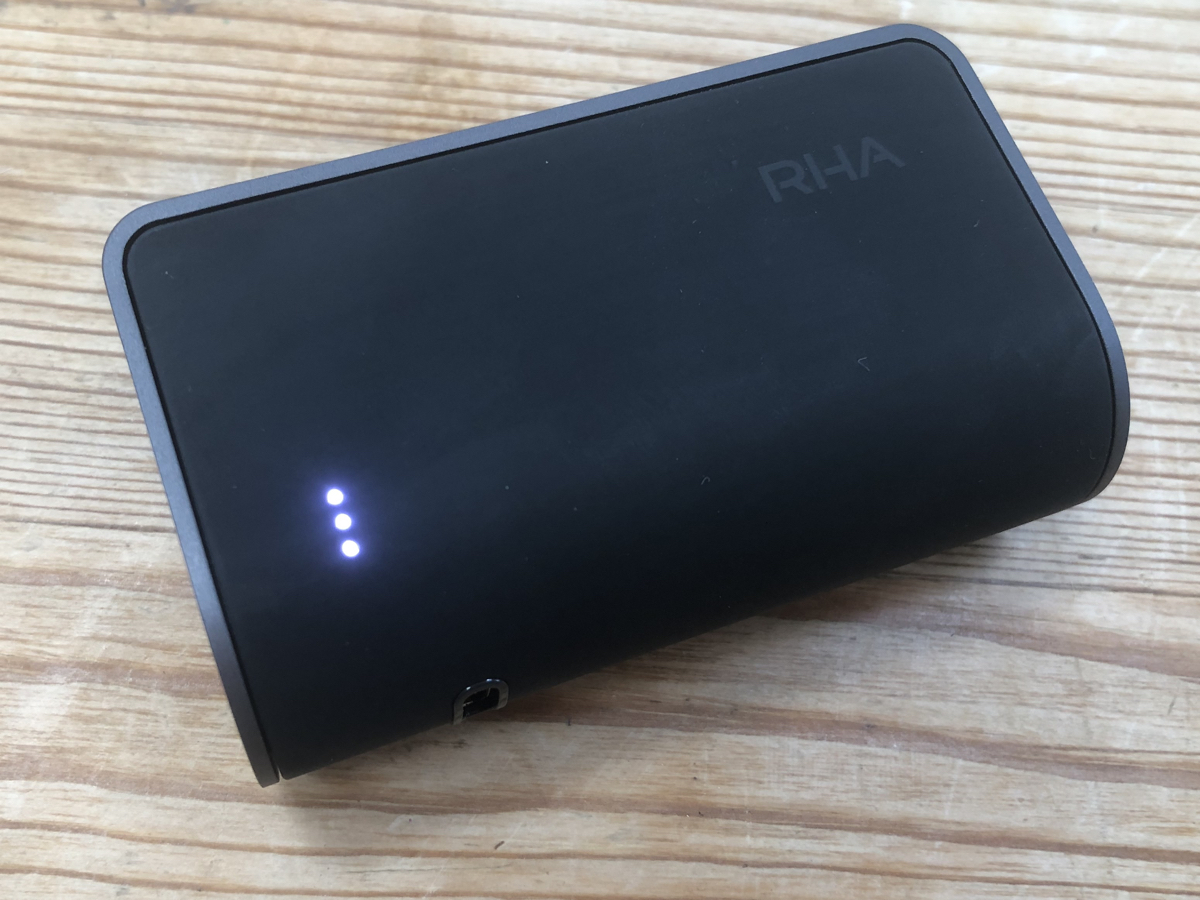 Before we start on sound quality, one of the big reasons to love the TrueConnects is their connection stability. That might sound about as exciting as starting a Lamborghini review with chat about fuel efficiency but bear with us.
If you've tried a pair of truly wireless in-ears before, you'll have discovered that reliability is one of their biggest bugbears, but the RHA TrueConnect are easily as reliable as the unshakeable Airpods.
You can move away from your device into another room and the connection isn't interrupted, so staying connected from your bag or pocket is no big ask.
The connection between the buds themselves is rock solid too, which helps them to remain in sync for watching video – another big issue we have noticed, even in some of the priciest truly wireless in-ears.
Of course, none of this would matter if the audio performance wasn't there to back it up, but it is, and they sound great.
For such small in-ear buds, the bass response is superb, without being boomy or overpowering. Instead, it's punchy, textured and detailed, without taking the shine away from anything else.
It does give their overall tonality a degree of warmth, but this also helps them to sound solid, assured and easy to listen to for longer periods.
Such confidence makes them a fun listen too, and their weightier bassline doesn't slow them down one bit, with plenty of energy to cope with up-tempo tracks. They work well with most genres we chuck at them, but certainly lend themselves best to pop, EDM and hip hop.
The midrange could have a touch more clarity for more vocal-focused music, but it's far from a deal breaker with all the other good stuff that's going on. There's still a decent amount of insight and some bite in the upper mids and treble that stops them sounding sluggish.
They also have a pretty wide soundstage for a pair of in-ears, with a good amount of depth to their presentation and the ability to perform some pretty impressive dynamic sweeps too.
As for how they shape up against Apple's buds, there's certainly more detail at play here and they do a better job at blocking out surrounding noise too. Blaring tube announcements will still make themselves known, but chit chat and more general traffic hubbub is fairly negligible once you get the right ear tips to fit your ear.
RHA TrueConnect Verdict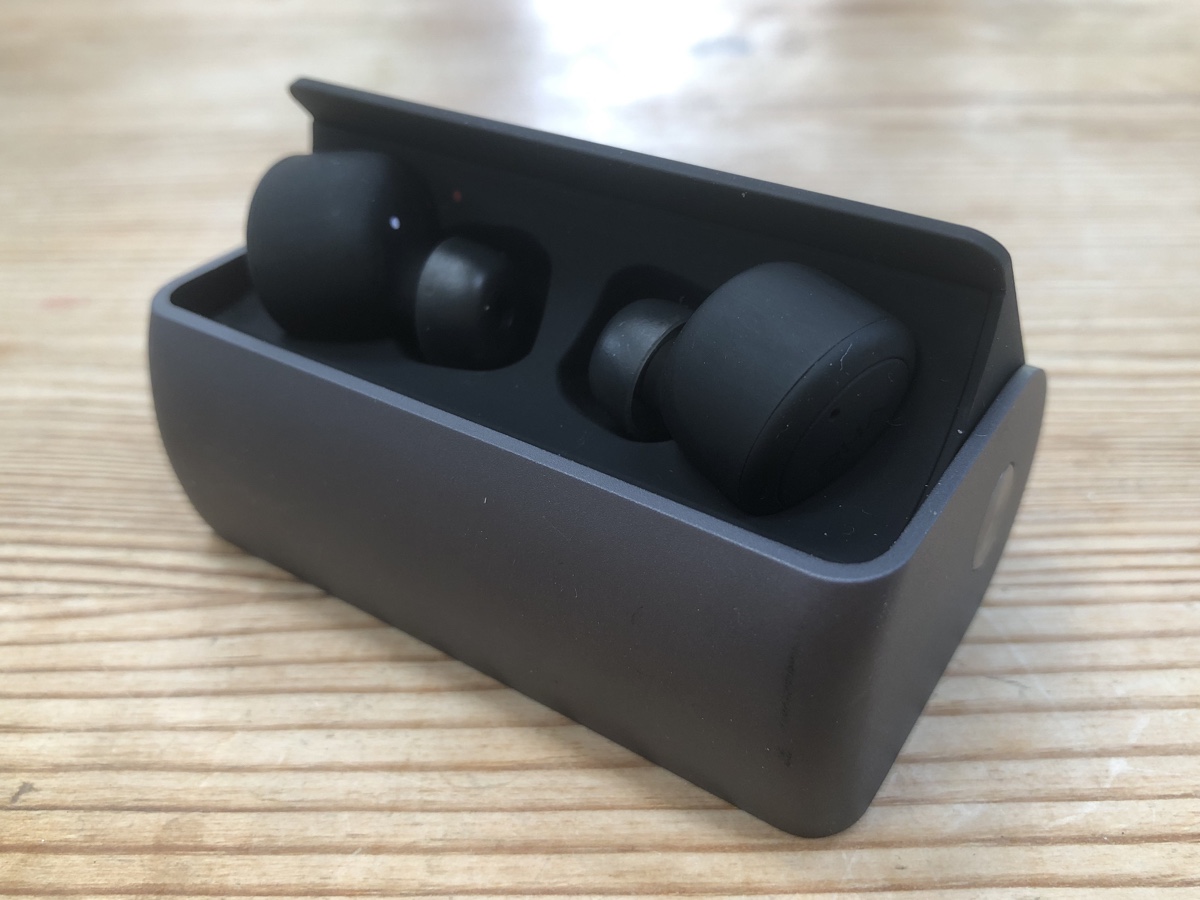 For those people that aren't a fan of compromise, the RHA TrueConnect make sense of the truly wireless in-ear market better than most – and that includes the Airpods.
With great sound quality, stellar battery life and an unshakeable connection, there's little to be mad at them about, especially when they come in at only £150.
There are others out there that have a few more bells and whistles should you need them, but in terms of doing what's important, well? The RHA TrueConnect have it nailed.
Stuff Says…
Doing what's important very well indeed, the RHA TrueConnect are superb all-rounders in the truly wireless category
Good Stuff
Great, comfortable design
Energetic sound
Solid connectivity
Waterproofing
Bad Stuff
Bass-led sound might be too warm for neutral ears