Roku 1 review
Free your TV from the tyranny of the schedules with this £40 streaming superstar
We love video streaming – bending television to your every viewing whim is the future. But only the newest, smartest TVs let you do that, and that's where Roku comes in.
Its various streaming devices – boxes with apps, basically – give your TV all the smarts it needs for entertainment on demand, even if your set is older than a Michael McIntyre joke.
The Roku 1 is the entry-level model, while the Roku 2 (£80) adds a headphone socket to the remote and dual-band wireless and the Roku 3 (£100) brings such treats as motion gaming, SD card slot and faster processor. The Roku Streaming Stick (£50), meanwhile, has finally arrived in the UK and does much the same as the Roku 2 but in an even smaller, USB-powered stick form.
We'll be reviewing that soon, but today it's the Roku 1's turn. And a very good job it does too.
Good things, tiny package
Imagine a really smart hockey puck and you won't be far off. This thing is tiny. It's also very basic in its design: you won't even find a power button, as Roku claims the device draws less power than a nightlight. The back of the box has a handful of sockets: mains, HDMI (cable not included) and RCA connectors. Power up, turn on your TV, and follow the prompts.
Getting connected is easy, and you'll be done in minutes. Hooking up to Wi-Fi is just a matter of entering your router's password. Next you activate your Roku 1 online from a computer, a process that also lets you shop for apps. Finally, the box will configure itself, rebooting with the latest updates along with all the apps you asked for.
READ MORE: Amazon's Fire TV is a movie streamer, games console and babysitter all in one
Pretty, simple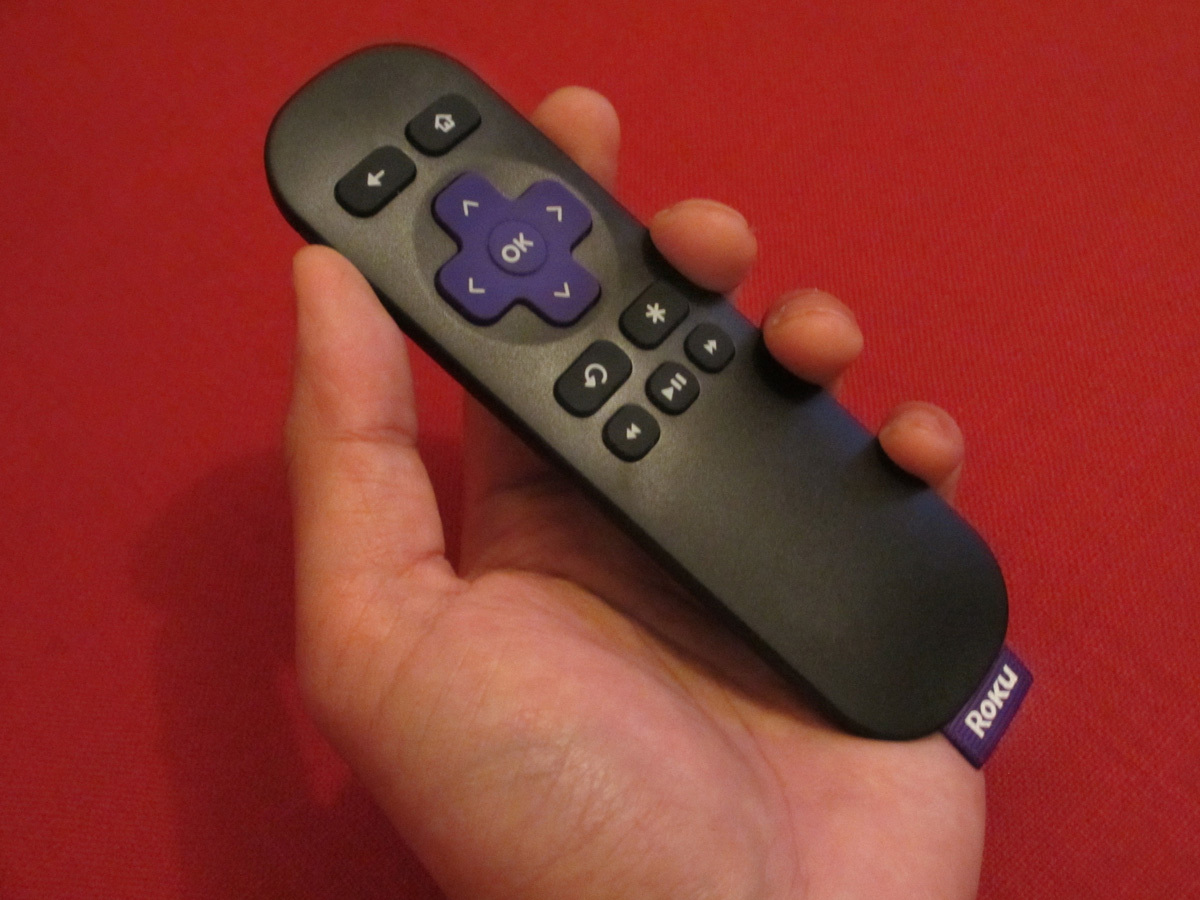 Once set up, you're free to look around, although you won't find much to explore at first – the only three options are a settings menu, an app market, and a page of your selections.
That's fine by us, because it makes for a simple, attractive system in which you can't possibly get lost. Head into the app market and the good news continues – it's all well laid out, making flicking through it a joy. The process is smooth and rarely ever crashes too; impressive at this price point.
The remote control is small, simple and ergonomic, but if you don't get on with it (or lose it altogether) there's a free Android/iOS remote app. This does everything the normal remote can, but adds a QWERTY keyboard – handy for those tedious, alphanumerical passwords.
Roku 1 – tech specs
Channels available 450+ including Netflix, Sky Now TV, BBC iPlayer, ITV Player, Demand 5
Video Output 1080p, 720p
, 480p

Audio Output Digital – HDMI (7.1 and 5.1 surround pass through); analog – stereo (left/right/composite video RCA)
Networking 802.11 (a/b/g/n compatible) with WEP, WPA, and WPA2 support
Power consumption
Less than 4.5W (typical) when streaming HD video
Dimensions 94x94x30mm; 128g
Trigger-appy TV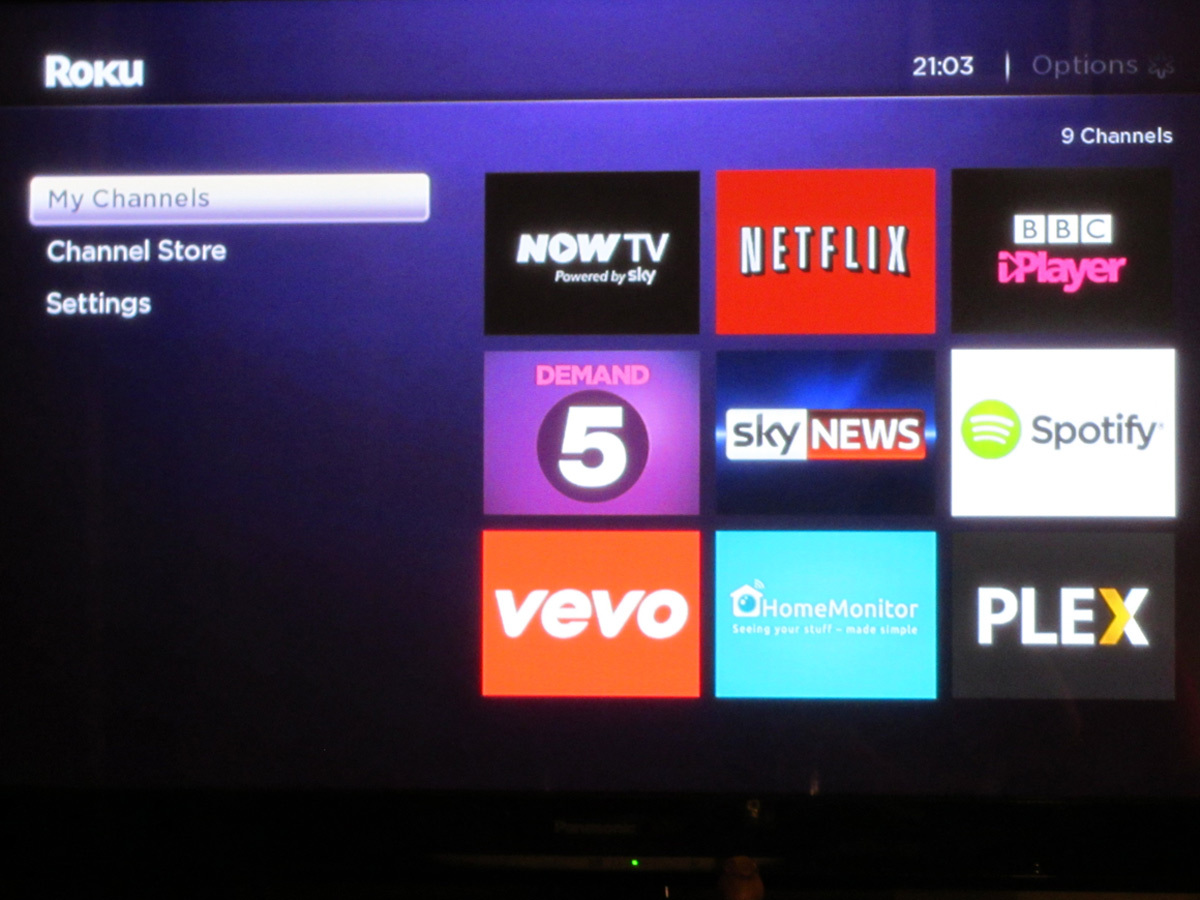 Content is king, and the Roku 1 has more apps than you could ask for. The list is constantly being updated, but you might as well start off with big ones such as Netflix, BBC iPlayer, Spotify and Now TV. We're still waiting on 4oD, but given its appearance on other Roku boxes, it shouldn't be long in coming.
There's no sign of Amazon Prime Instant Video either, but you do get Plex, which enables you to stream from a networked computer. Besides the usual suspects, there's more here than you could (or would) ever use. There are useful ones such as Y-Cam's HomeMonitor, which turns your Roku into a CCTV system, but sadly most of the boasted 450+ channels are somewhere between baffling and utterly useless. Take the Stop It Or You'll Go Blind channel, for instance. Yes, that's a thing.
Once you've picked your channel and chosen what to watch, you can settle back and enjoy 1080p video and 7.1-channel surround sound (where the source provides it). And enjoy it you most surely will; a mini-binge of House Of Cards demonstrated a stable feed with a picture to rival that of a Blu-ray. Again, not bad for £50.
READ MORE: Google Chromecast review
Verdict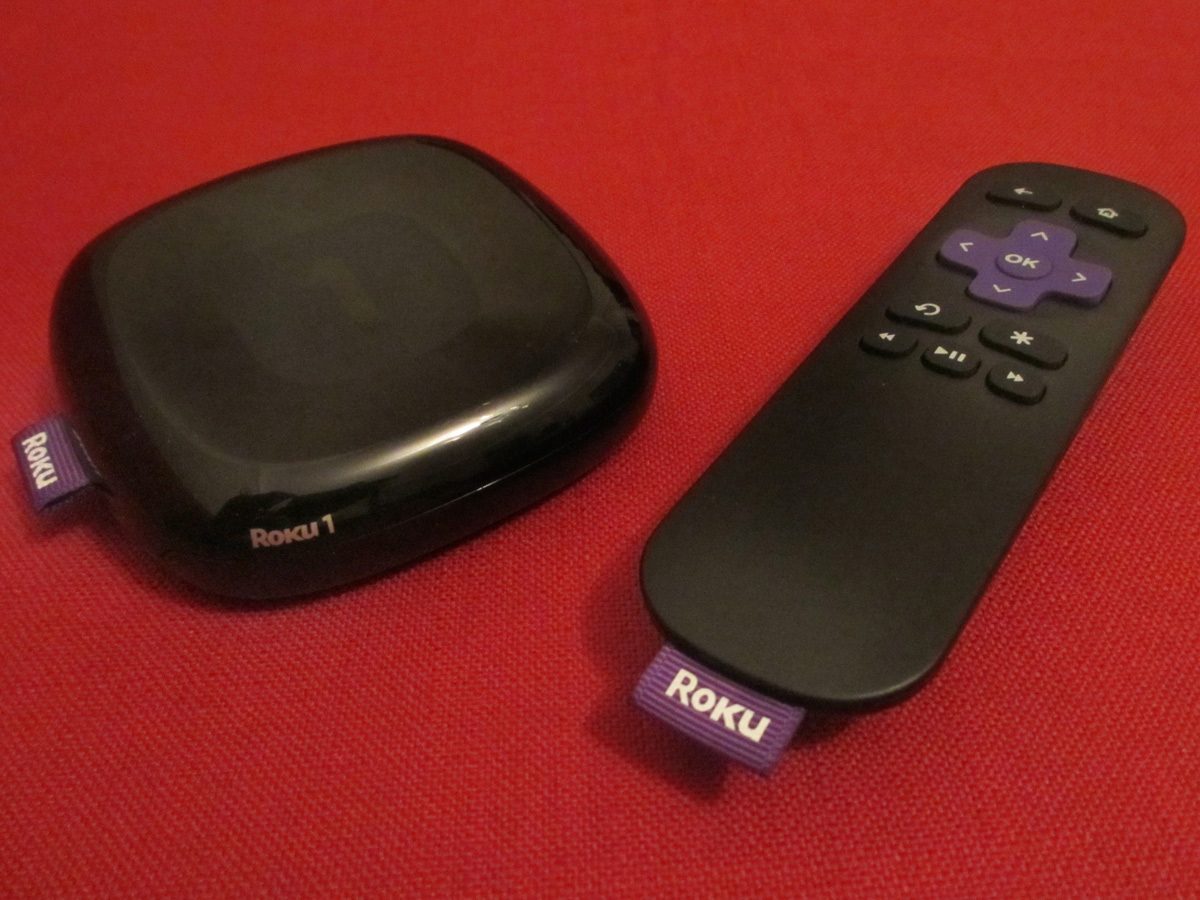 For the most part, the Roku 1 is a tiny Liam Neeson – it has a particular set of skills, gets the job done effectively and packs one hell of a punch.
Sure, there's competition out there: many games consoles, smart TVs and Blu-ray players now offer some apps, while the likes of Google's Chromecast and Amazon's (hopefully) forthcoming Fire TV offer a similar service too.
But the Roku offers a neat one-stop package with a lot more variety than most of its rivals, and only stands to get better with time. If you're looking for your first step into video streaming and are cursed with an older TV, the Roku 1 is a little box of wonders.
Stuff Says…
A tiny box to make your TV smarter, and a great first step into the world of video streaming
Good Stuff
Neat design
Ease of use
Remote app
Bad Stuff
No HDMI cable bundled
Could do with more apps, more quickly