Roku Streaming Stick+ review
Roku's first 4K HDR streaming stick is a breath of fresh air compared to its more restrictive competitors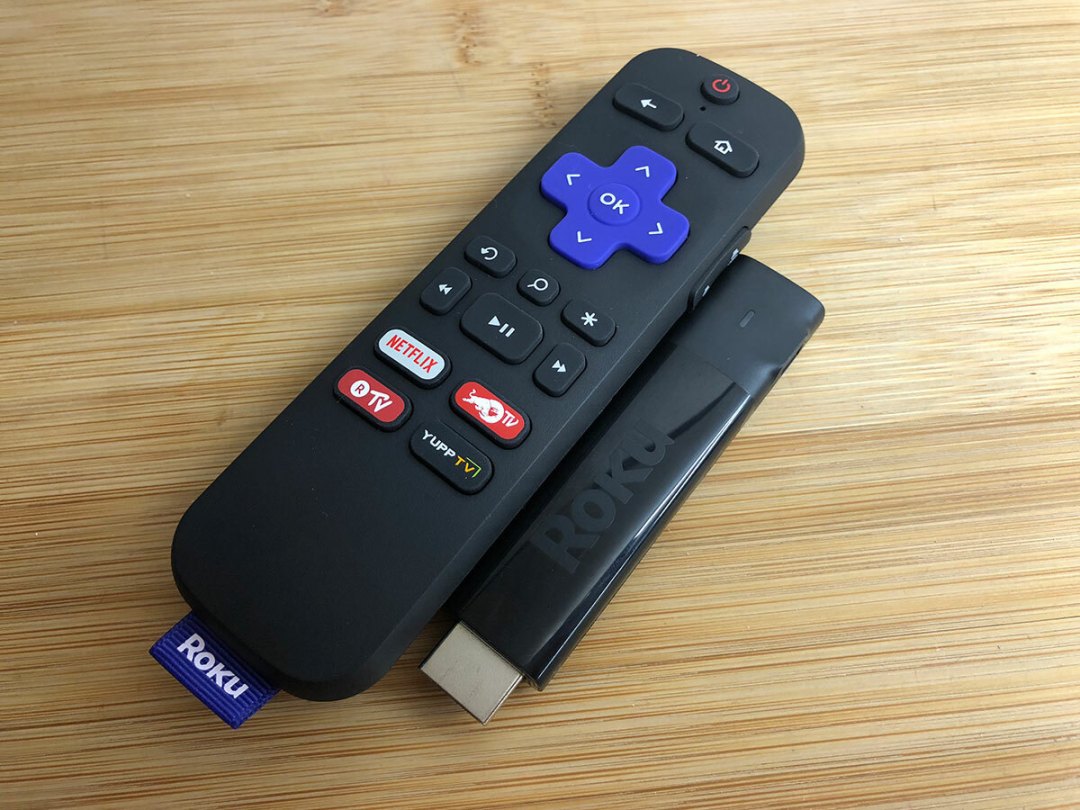 Upgrade your Netflix subscription now! Sign up to Amazon Prime immediately! 4K content has arrived in 2017 and there's now stacks of it waiting to be streamed online.
While discs are still arguably the best showcase for the wonders of 4K video, creating a library of titles is a pretty pricey affair. But team a 4K streaming subscription with a device such as the new Roku Streaming Stick+ and you've got enough 4K boxsets to last a lifetime of bingeing.
But is it worth forking out for the Stick+ if your 4K telly already has those apps installed? After spending a week with one, I'm convinced that it is. 
Design – streaming stick by nature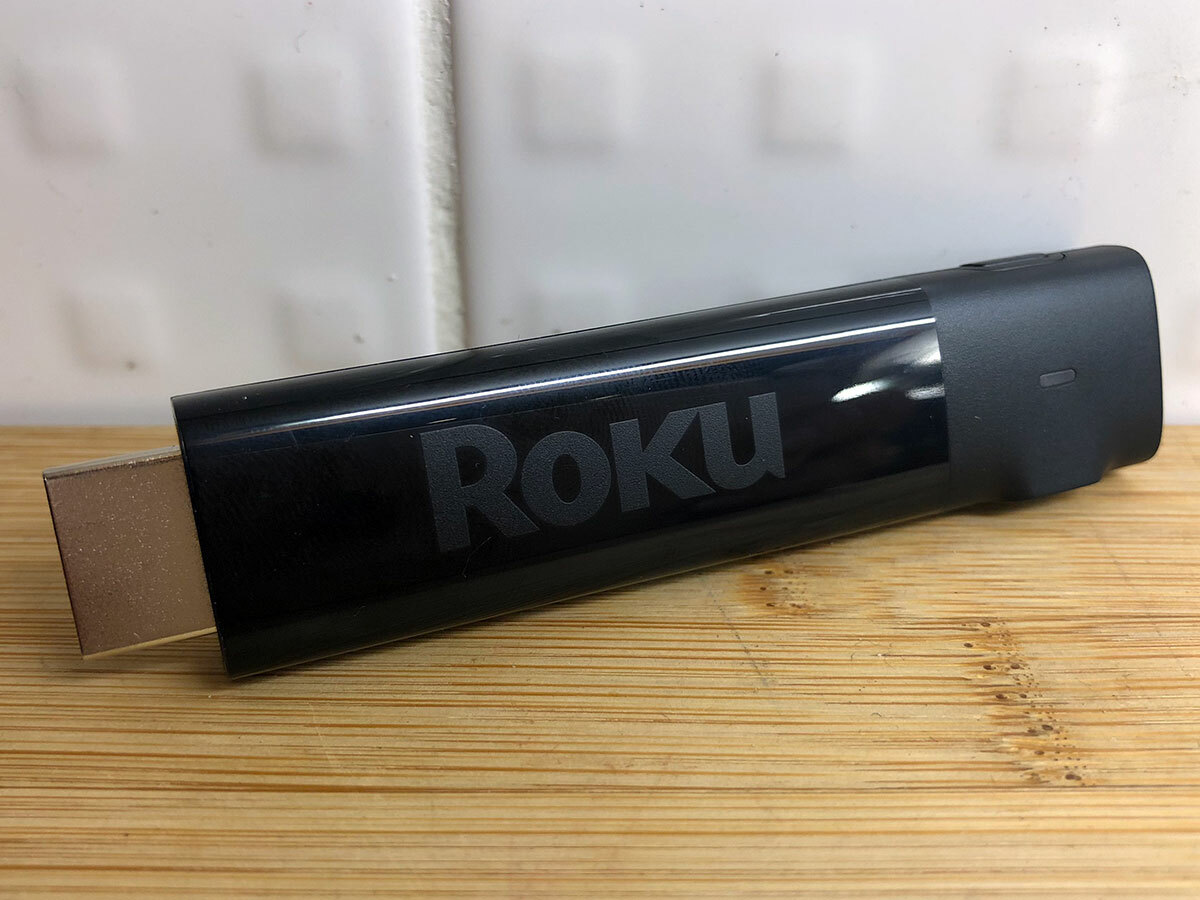 As you might have guessed from the name, the Roku Streaming Stick+ is a stick. Which streams. So, unlike its HD sibling the Roku Express – which has gone down the box route – the Streaming Stick+ keeps the familar USB pen-drive form factor.
It's slimmer than the Amazon Fire TV, which is just as well, as there is no HDMI extender if your TV's back panel is a little snug. You can get one (for free) from Roku's website, but that's annoying if you've ripped open the packaging to get streaming ASAP.
For power, it comes with a USB cable that can be plugged into your TV's USB socket for a nice tidy solution, though there is a plug if you prefer. Both the Amazon Fire TV and Chromecast Ultra require mains power without question, which can be a pain when you're struggling for spare sockets.
The USB cable it comes with is a little on the chunky side, but with good reason: it houses a wireless amplifier that will help to increase Wi-Fi strength, and that's important if you're after a stable 4K picture. It's a nice touch, as there's no Ethernet for a more assured wired connection.
It comes with a small remote that covers all the basics, and even automatically programs itself to be able to control your TV's volume. There are four shortcut buttons too, with Netflix joined by buttons for the lesser-known YuppTV, Red Bull TV and Rakuten.
Setup & interface – clean, clear and impartial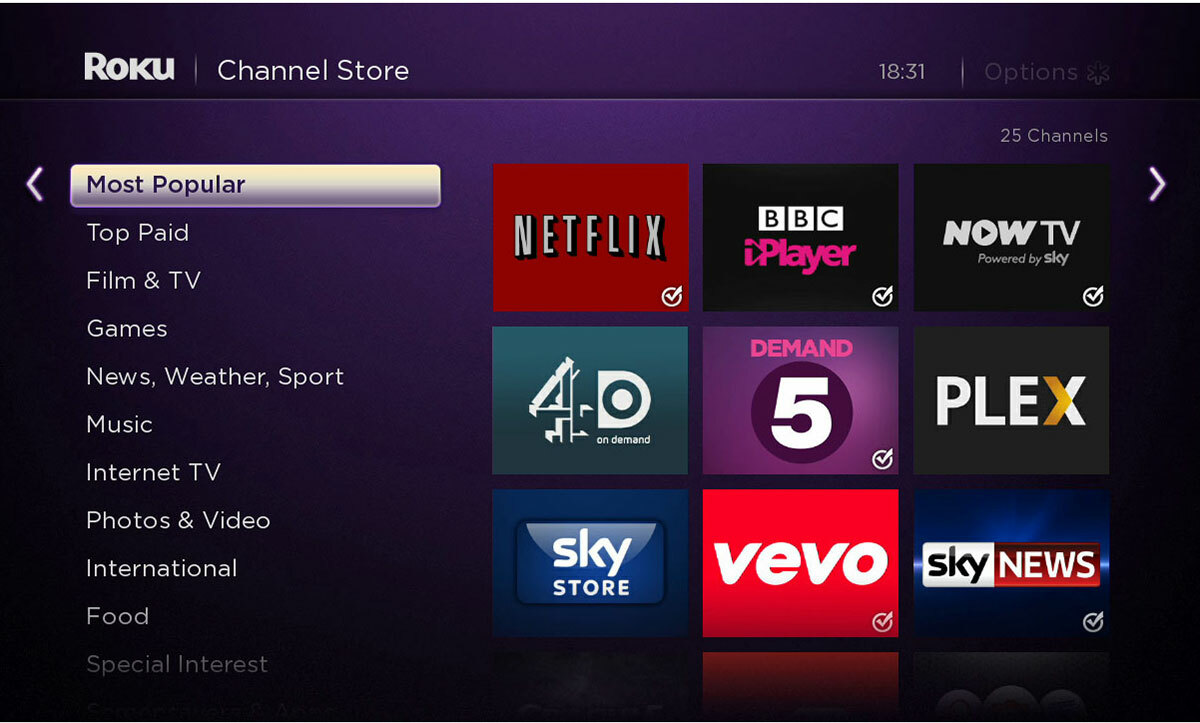 Setting up the Roku Streaming Stick+ is as easy as following the instructions that pop up on your TV screen when you plug it in.
It'll walk you through getting it on to your preferred Wi-Fi network, before checking your connection and display to determine the video quality your setup is capable of. You'll want to make sure you've connected it to an HDCP2.2-capable HDMI input in order to get 4K (at 30fps or 60fps).
You'll then be asked to visit Roku's website to register the device and load it up with the apps you want – you can do that on a laptop or mobile device and you'll need to create a Roku account if you don't already have one. It doesn't take long, though, and I was up and running with five minutes or so.
The interface is the same as that on the Roku Express – it might not be the most inspiring, but it's clean, clear and completely impartial. That means you'll get the same experience no matter which of the streaming apps you subscribe to, which most definitely is not the case when using Amazon Fire TV.
That said, I did notice that the Amazon Prime Video app is rather out of date, which means that Prime subscribers will get a much better experience on Fire TV. The Spotify app is also over-simplified compared to the experience on my Samsung TV, with no access to my playlists or artist radio stations.
The homepage is well laid out, displaying your downloaded apps in grid form alongside a simple menu which allows you to search, go into settings or browse for more apps. There are thousands of the latter to choose from (or "channels" as Roku calls them), split into genre, as well as over a hundred games.
Once you're through the big hitters, though, the choices on offer are pretty poor. There are a few excellent services you might not be aware of, for instance Crunchyroll, Mubi and Disney Life, but I can't imagine many others are worth further exploration.
If you're stuck for inspiration as to what to watch, head to "My Feed", which has a selection of recent TV shows and movies that can be viewed on your Roku stick (usually for an extra fee).
Annoyingly though, this content is only plucked from Now TV, Google Video and Amazon Video, which means Netflix or iPlayer content needs to be searched for directly.
Performance – maximum 4K, minimal buffering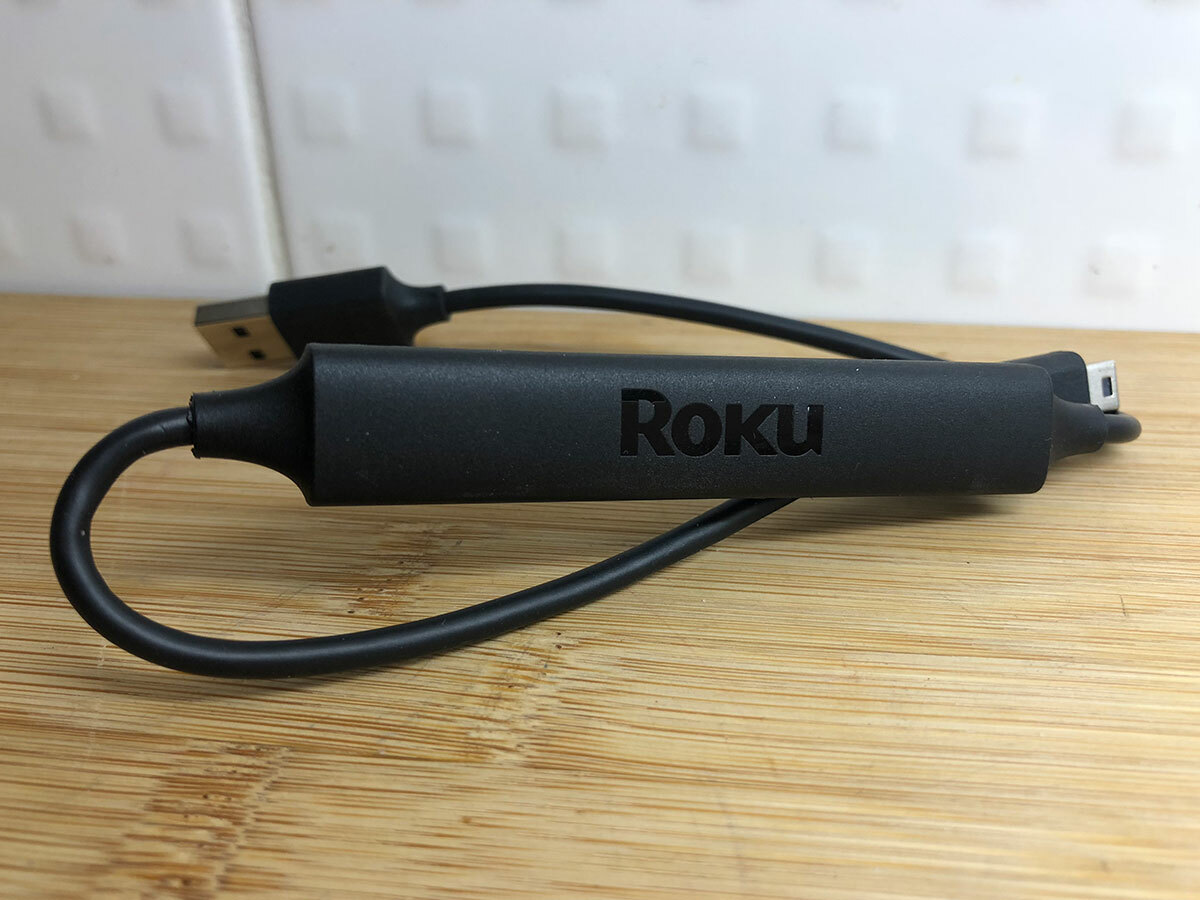 Currently, the majority of streamed 4K content comes from Amazon, Netflix and YouTube, and the Streaming Stick+ gives you access to them all, alongside HDR support for HDR10.
Other apps include the full line-up of catch up services from BBC iPlayer, ITV Player, All 4, and Demand 5, plus Sky content from the Sky Store and Now TV. From my experience, that's the widest selection of apps going on a streaming device. Oh, and you can even cast to the Roku Streaming Stick should you wish; you just need to stick your phone or tablet on the same network and it'll appear as an option to cast to in YouTube and the like, just as it does on Chromecast.
From a picture perspective, the 4K step up from the full HD Roku Express is clear. The picture is so much crisper and more detailed, immediately giving you more insight, while HDR images are much more impactful too.
While a 4K stream from Netflix took a little longer to load than the same stream on our Samsung TV, when it did, it buffered up to 4K much quicker. That was the same with skipping forward or backwards when in content, too.
Browsing the interface is generally good, with no noticeable lag when scrolling. However, we did find that channel thumbnail graphics weren't always as fast to load if you were scrolling through very quickly, and in pure speed terms, Amazon's Fire TV probably just about bests it.
The Roku mobile app offers some extra functionality of note, including a basic voice search by movies or actor, and the ability to browse content on your device and play it on the TV.
There's also a "private listening" mode, which will throw the audio from your streamed show to a pair of headphones connected to your device. We noticed some latency issues with a pair of Bluetooth headphones though, so would recommend a wired pair for a more enjoyable experience.
Roku Streaming Stick+ verdict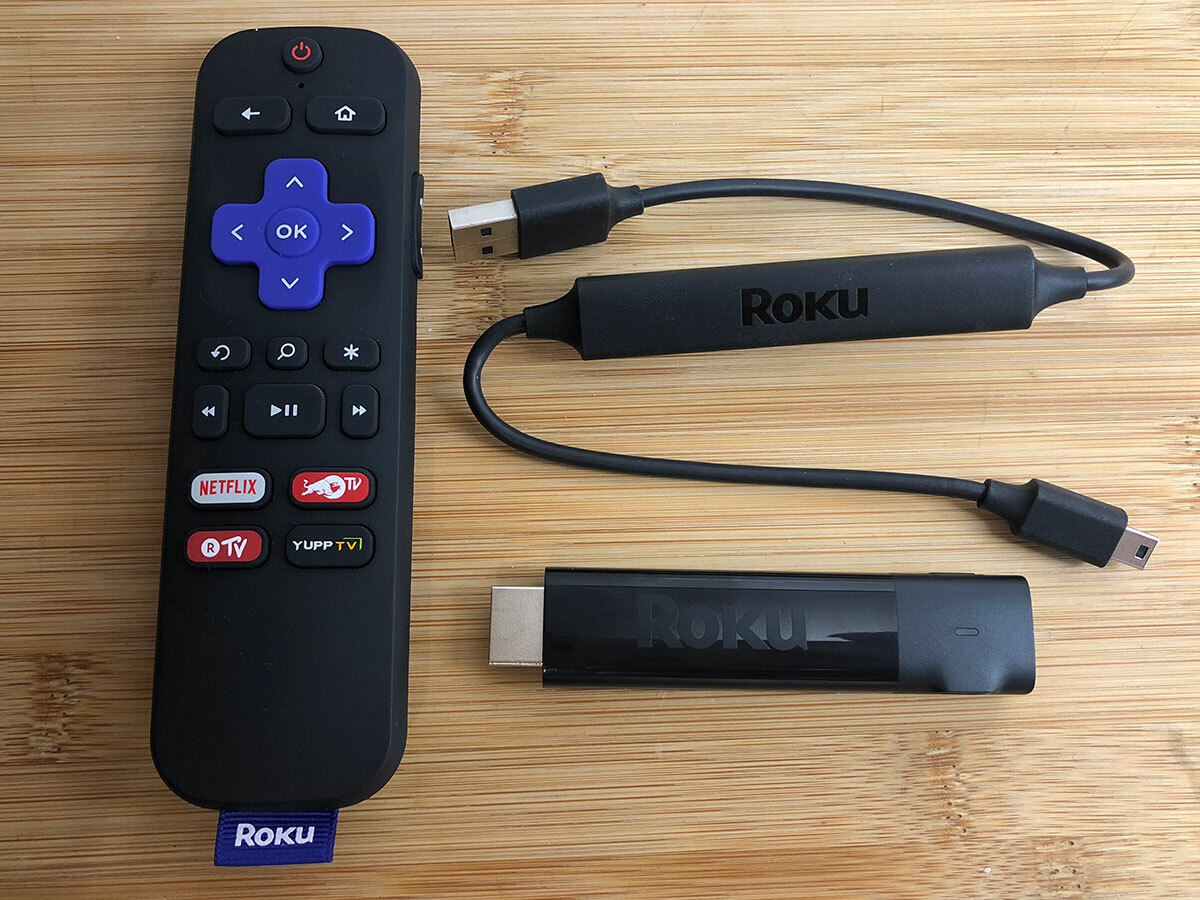 The Roku Streaming Stick+ is a simple way of getting pretty much every streaming app you could want on your TV, making up for any holes in your 4K TV's smart offering and providing a clean and easy interface in the process.
At £80, you will want to be sure you need it, of course. If it's just Netflix and Amazon you'll be using, there's a very good chance your TV will have those already installed (and the Prime experience will likely be better than it is via Roku's dated app). It's more expensive than Fire TV too, making it a hard sell for big Prime users.
However, if you fancy streaming Sky content as well, or enjoy some of the smaller apps such as Mubi or Crunchyroll, the Streaming Stick+ is a great way of bringing all of it together in a compact, reliable and easy-to-use package.
Stuff Says…
The open-minded nature of the Streaming Stick+ makes it a great choice for the agnostic 4K connoisseur
Good Stuff
Best app selection
Fast in use
Stable performance
Simple interface
Bad Stuff
Some dated app design
No included HDMI adapter
No Ethernet port