Samsung 50AU9000 review
An affordable 4K HDR TV with a fair few premium features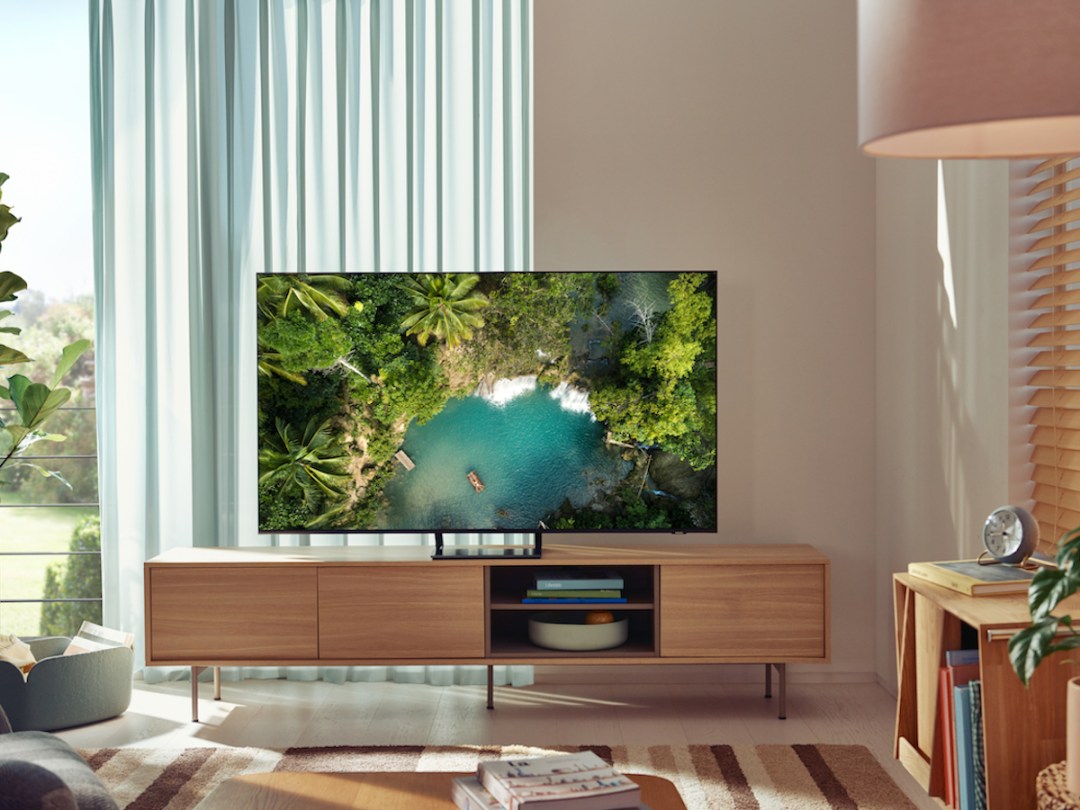 Samsung is not just 'some' TV brand – the 50AU9000 is the latest proof of that. Some TV brands seem to think 'the mainstream' is beneath them, so they only need to launch a massive, massively expensive and massively overspecified television for 'the mainstream' to assume the rest of its TVs are somehow works of art too. Which means some TV brands don't pay the attention to its 'mainstream' televisions that it really should.
The new AU9000 range is as mainstream as they come – but Samsung has quite obviously invested as much time and effort here as it has on its enormous 8K screens. Which means you can buy a 50in 4K HDR television that has had as much care and attention paid to it as one costing ten times this amount.
And because this is a mainstream screen, it's also available in 43in, 55in, 65in and 75in versions. Which means there really oughtn't be any mainstream customers who can't find an AU9000 to suit them.
Samsung 50AU9000: Price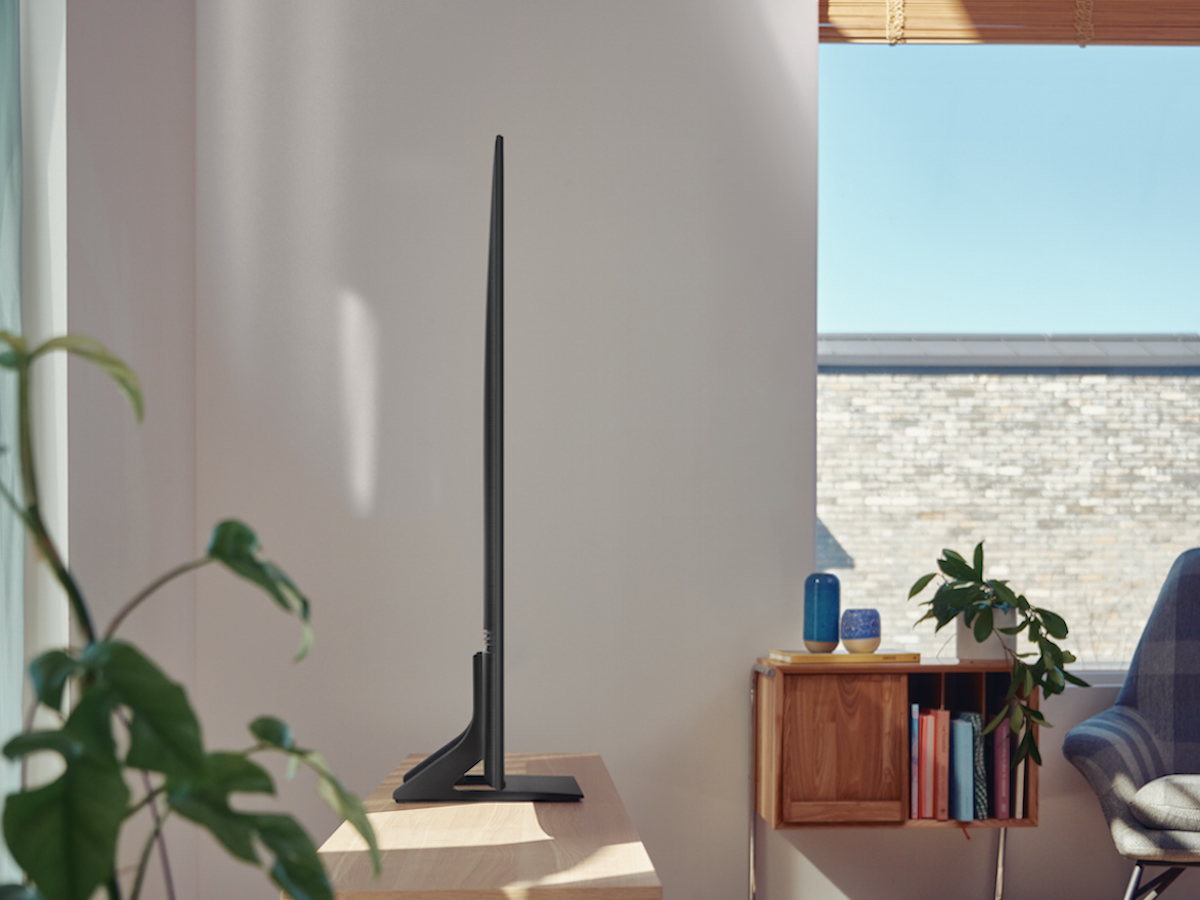 The 50in version of the Samsung AU9000 we're testing here is priced at £699 in the UK, although if our experience with Samsung's mass-market mainstream models has taught us anything, it's that the price will become even more attractive sooner rather than later.
Even at the full whack, though, the Samsung 50AU9000 offers prodigious value for money. It's as well made as you'd expect from Samsung, and at just 26mm is quite a bit shallower in profile than the price might lead you to believe.
The LED backlighting arranged around the edge of the screen, rather than covering the whole of the rear of the panel, helps in this respect, but even so, this is a far slimmer (and, consequently more expensive-looking) screen that we were expecting.
Line it up against some similarly specified models from the likes of Sony at one end of the scale and Hisense at the other, for instance, and the Samsung 50AU9000 only looks more attractively priced.
A screen this sort of size and with this sort of spec with a Sony badge on will set you back over £800, and while £400 for a 50in Hisense looks aggressive on paper, we think this Samsung represents better value.
Samsung 50AU9000: Features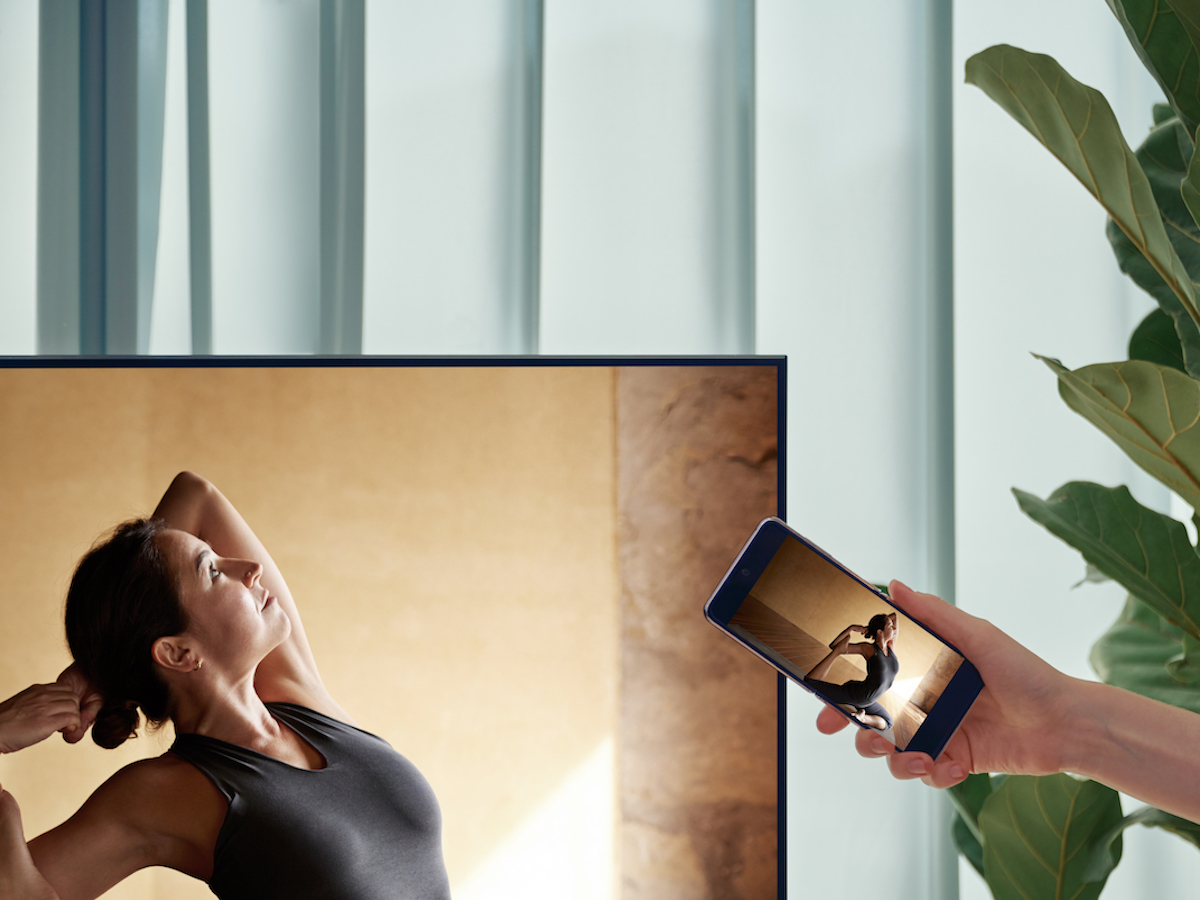 First things first: the Samsung 50AU9000 (like every 4K HDR Samsung TV ever made) goes without Dolby Vision HDR. This is a pity, no two ways about it, if for no other reason than the Netflix app is front-and-centre on the Samsung's Tizen Smart TV interface – and Netflix is a big believer in Dolby Vision.
Still, now that's out of the way we can concentrate on what the Samsung 50AU9000 does feature – and that Tizen interface is as good a place as any to start. It's basically a brilliant interface – comprehensive, logical and easy to navigate. It hasn't changed in a while, but that only demonstrates just how right Samsung got it in the first place.
Three HDMI inputs (one of them eARC-enabled for use with any worthwhile soundbar), a couple of USB 2.0 sockets, a CI card slot, an Ethernet socket and an aerial post for the integrated TV tuner should be enough connectivity for most people. And there's dual-band wi-fi and Bluetooth 5.2 (which is a decent upgrade on last year's connectivity) for wireless content too.
All three HDMI inputs here go further in accommodating next-gen consoles than the model the 50AU9000 replaces. Auto Low Latency Mode and FreeSync are catered for – and Samsung also claims some faux-4K @ 120Hz picture processing trickery. PC gamers will be surprised to hear there's a facility to simulate the ultra-wide 32:9 aspect ratio some games run at, too.
The 50AU9000 comes with not one but two remote controls. One is a bog-standard handset with too many buttons, but the other is swisher, feels nicer and has fewer buttons. If you don't fancy either, though, there's always Samsung's Smart Things app. Or you can use voice-control – the 50AU9000 is compatible with Amazon Alexa, Google Assistant or, for the profoundly weird, Bixby.
Samsung 50AU9000: Comparisons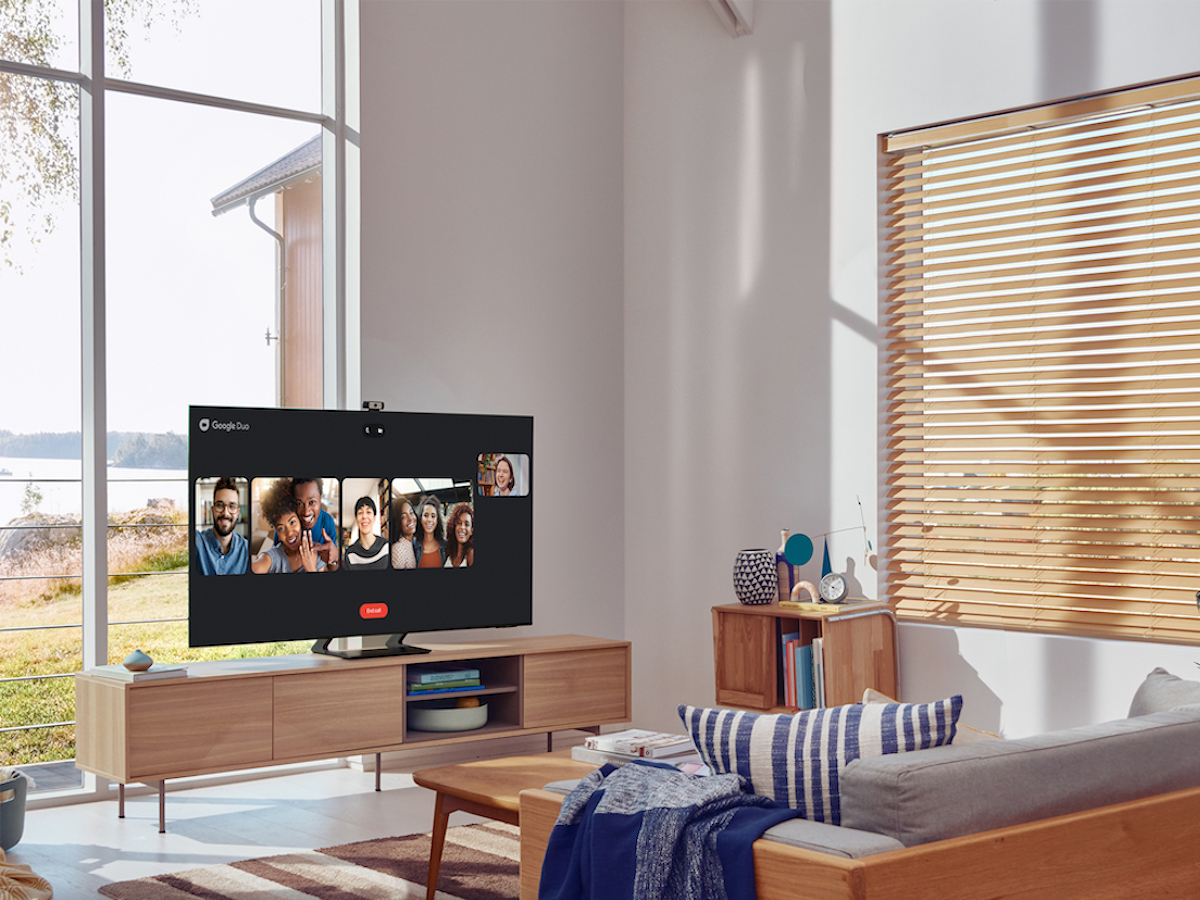 As far as televisions are concerned, 2021 has hardly begun. But while we're not exactly overloaded with comparisons to the Samsung 50AU9000 just yet, there are a couple of TVs we've looked at lately that put this product quite sharply into perspective.
Because as far as picture quality is concerned – and that's pretty much across the board, with motion-handling, contrast, edge definition, low-light detail and all the rest taken into account – the Samsung 50AU9000 is currently the outstanding mainstream proposition.
A company with the resources of Huawei, which will be launching its first-ever TV (the Vision S) any day now, can't lay a glove on the 50AU9000 where these picture-quality disciplines are concerned. And until the likes of LG, Panasonic and Sony bring their sub-£1000 4K HDR models to market, we've only their 2020 ranges to go on – and none of them represent the value for money this Samsung does where picture quality is concerned.
No, it's not the first choice for next-gen gamers – Sony's KD-55XH9005 (now down to the £800 mark) has wide-ranging HDMI 2.1 support as well as Dolby Vision HDR. Yes, it sounds a bit weak – something like the (slightly pricier) Sony KD-49XH9505 is in less need of an external soundbar. But if what you want a new TV for is to watch movies and television programmes, the Samsung 50AU9000 is, on a pound-for-pound basis, among the very best TVs around.
Samsung 50AU9000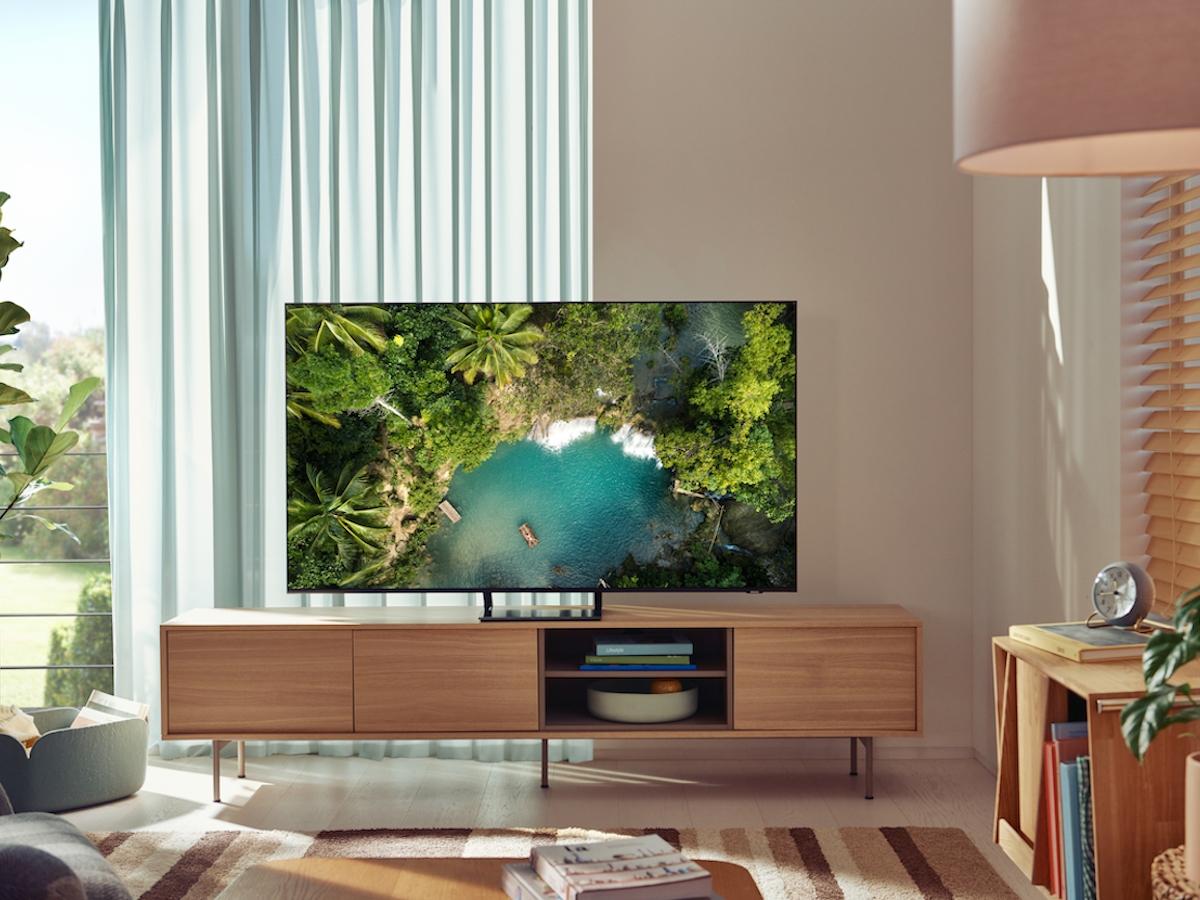 Note to self: never doubt Samsung's deep understanding of what makes a great mainstream television.
The 50AU9000 is a complete demonstration of what can be achieved at a realistic price – ignore its rather vague and boneless sound and concentrate instead on the detail, stability and lifelike nature of its pictures.
Admire how flush to the wall its skinny frame sits when it's hanging up. Then enjoy the straightforward brilliance of its user interface. And then double-check the price to make sure it isn't a misprint.
Tech specs
| | |
| --- | --- |
| Screen | 50in 3840 x 2160 LED |
| OS | Samsung Tizen |
| Connectivity | Wi-Fi, Bluetooth, 3 x HDMI, 2 x USB, Ethernet, optical, |
| HDR formats | HLG, HDR10, HDR10+ |
| Dimensions | 1119.1 x 644.9 x 25.7mm |
| Weight | 11.5kg |
Stuff Says…
As much television as most people will ever need, at a price most people will consider reasonable. Don't forget to budget a few quid for a soundbar, though
Good Stuff
Great picture quality at the price
Slim, elegant build
Outstanding smart TV interface
Bad Stuff
No Dolby Vision
Sounds rather weak
Can struggle to upscale properly vintage content