Samsung 75Q950TS 8K QLED review
A grand 8K TV, even at eight grand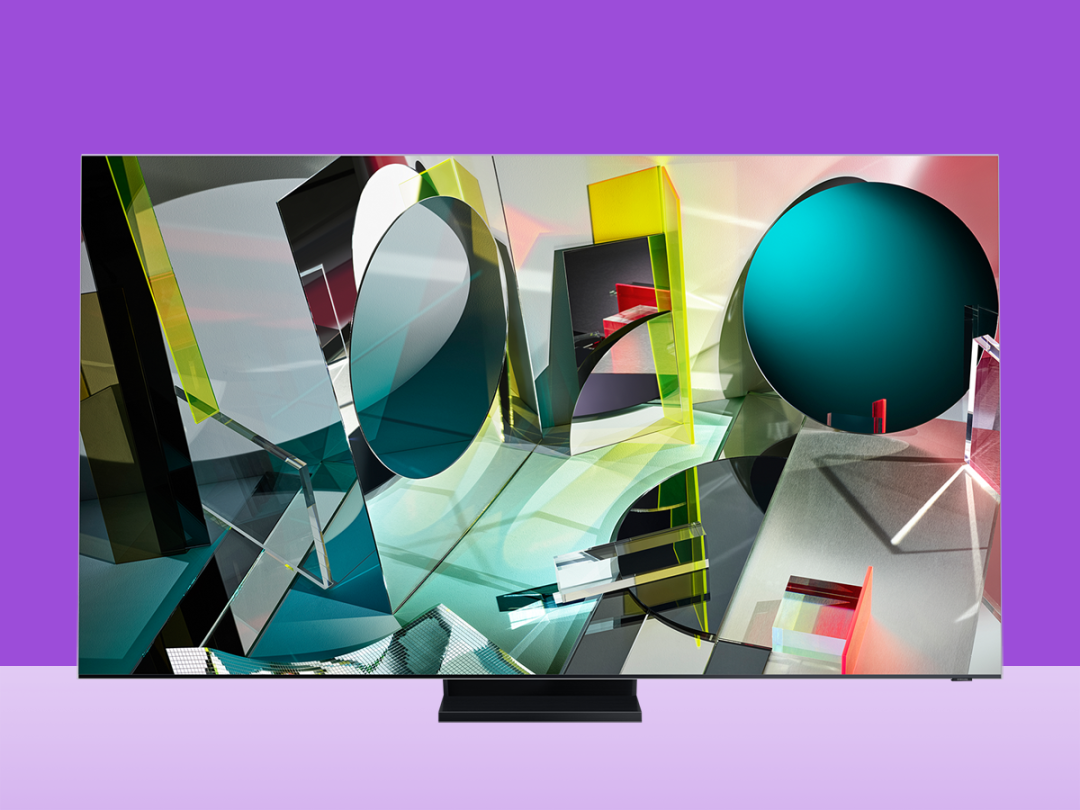 As reasons to splurge on a new TV go, the UK launch of Disney+ coinciding with the Prime Minister telling us to stay indoors is a pretty compelling one. Coming up with an excuse to spend eight thousand pounds on said new TV is a little trickier. Unless, of course, the eight grand TV in question turns out to be somewhat future-proofed and sounds incredible.
Samsung has been one of the major pushers of 8K TVs for a couple of years now, yet its 2020 range seems – at first glance, at least – to be no more compelling than last years'. 8K TVs are still expensive, there's next-to no native content around (Japanese broadcaster NHK had planned to broadcast the 2020 Tokyo Olympics in 8K) and it's not like every home has even taken up 4K, yet.
But taken on its own terms, and with all the obvious excuses made for it, this is one of the most accomplished TVs ever seen. If you have to stay at home watching TV for the next who knows how long, you couldn't do it in any more style.
Design and build: Something and nothing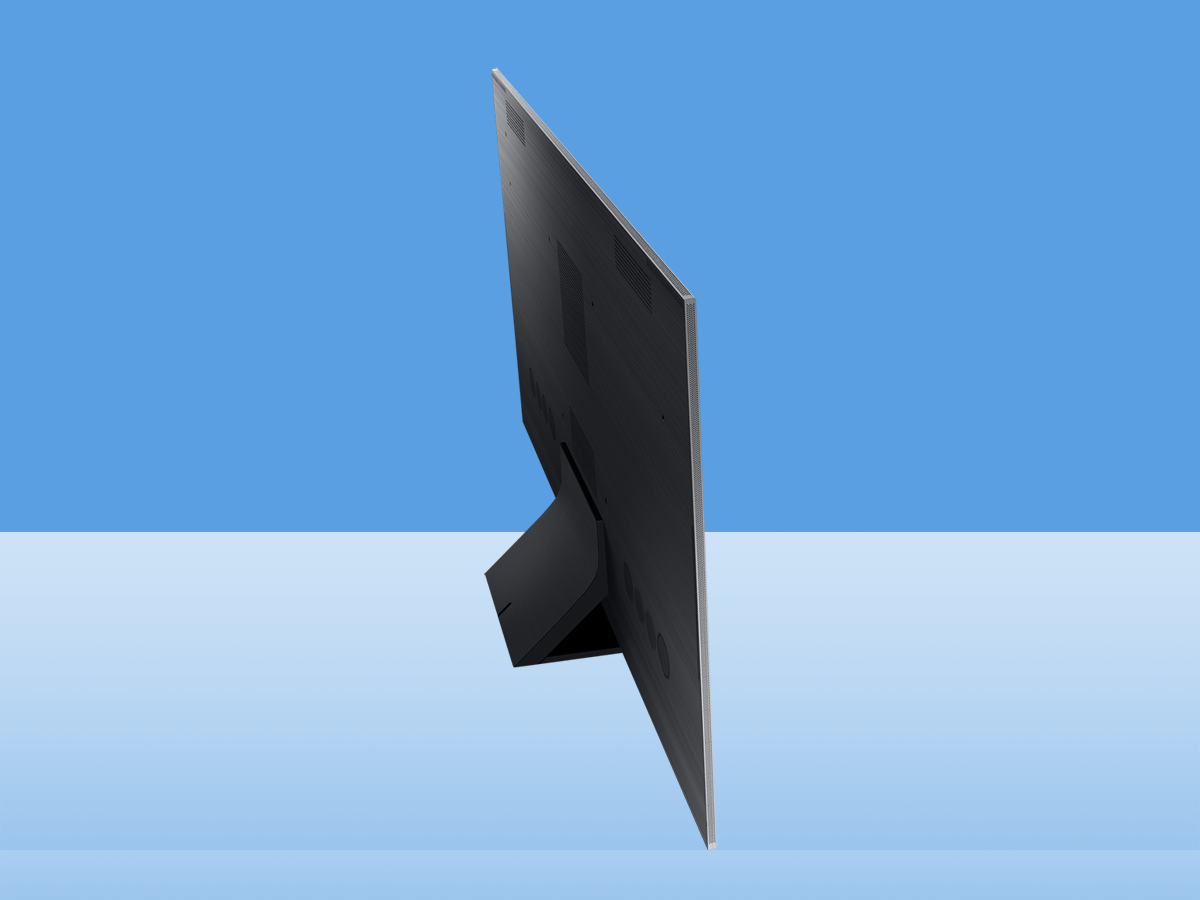 The 75Q950TS is as close to TV design nirvana as you can get. It's basically perfect: a massive screen, hardly any bezel, and slim enough hang almost flush to the wall.
At just 2mm, the Samsung's bezel is astonishingly narrow – if you sit a sensible three metres or more from the screen, it pretty much disappears. And while Samsung's QLED screen technology requires backlighting, and so will never be as slim as its OLED rival, at 15mm deep the 75Q950TS is hardly porky. And because Samsung has taken all connectivity away from the screen and put it in a separate, remote box, this TV has none of the bulges OLED TVs have where they keep their sockets and a lot of their electronic hardware.
Yet despite housing a huge screen in a virtually non-existent bezel, the Samsung feels solidly built and flawlessly finished. Unlike most televisions, the 75Q950TS looks the money's-worth almost before there's a picture on its screen.
Features: Touching from a distance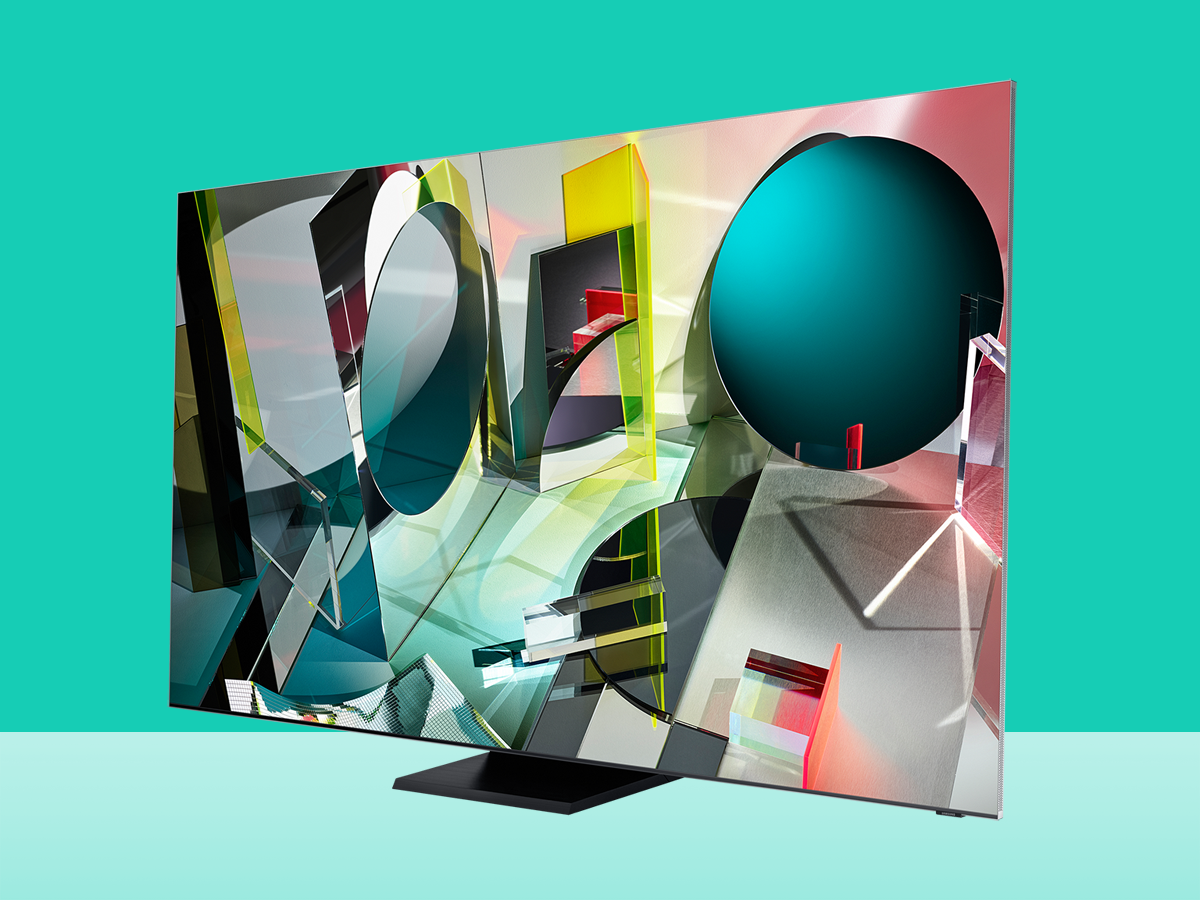 Well, first things first. This is an 8K TV, with a resolution of 7680 x 4320 – that's a total of well over 33 million individual pixels. Compare that to the 8.3 million pixels of a 4K TV, or the 2 million-or-so of a Full HD television, and it becomes pretty obvious pretty quickly that a) 8K has the potential to be hugely more detailed than any other standard and b) an 8K TV has an awful lot of work to do when upscaling lower-resolution stuff to fill its screen.
Then there's the One Connect box. As mentioned, Samsung manages to keep the 75Q950TS so enviably slim by moving all the stuff that requires cabling – that's all inputs and even mains power – out of the screen entirely into a separate off-board box. So the TV's four HDMI inputs (one of which is HDMI 2.1), three USB sockets, ethernet input, RF and satellite tuner connections, digital optical output and mains socket can all be neatly hidden away, leaving this massive television needing just one slim cable running to it in order to fully do its thing. No other 75in TV looks as clean and uncluttered, and as a consequence no other 75in TV looks quite so elegant when hung on the wall.
(You may not have the wall-space to spare, of course. In that case the Samsung can sit on its central stand, where it leans back just a little to make sure it's facing your eyes rather than your knees.)
Elsewhere, the 75Q950TS is specified to the sort of standard you'd expect from a TV at this sort of money. It's a full-array screen in backlighting terms – there are 480 discrete lighting/dimming zones behind those many millions of pixels. These are controllable down to an individual zone, so the Samsung has every chance of keeping black tones detailed and deep, even if they're sharing the screen with brightly lit areas. And though Samsung still refuses to play nicely with Dolby Vision, it covers every other HDR standard – which only increases the chances of getting vibrant, life-like images from appropriate source material.
If you're thinking of paying eight thousand pounds for a TV but haven't set any money aside for a sound system to go along with it, well… that's a bold strategy. But nevertheless, Samsung has made a big effort where the 75Q950TS's audio performance is concerned. 'Object Tracking Sound +' is an array of eight speaker drivers, powered by a total of 70 watts of oomph – two midrange units and two low-frequency drivers sit near the bottom of the frame, two midrange near the top and one tweeter one either side of the chassis, around halfway up. The intention is to deliver a bigger overall sound that TVs normally provide, and to give some impression of the sound tracking the on-screen action.
Interface: Smooth operation
Samsung's Tizen-based operating system is, basically, the best around – it's straightforward, simple in the best way, and responsive. Set-up menus are comprehensive but not intimidating, and there's enough adjustability to let you have worthwhile input into the way the 75Q950TS serves up its images but not so much that you can spend days doing so.
The OS incorporates all the highest-profile streaming and catch-up TV services, including Disney+, as well as plenty of the lower-profile alternatives too. Of course Netflix, YouTube and all the rest are currently operating at reduced resolution while their services are subject to unprecedented demand, but that won't always be the case (he said hopefully).
Control is via a small, weighty remote control that manages to feel as good as it looks – even the action of the buttons is somehow expensive-feeling. Or there's Alexa built-in for voice control, and Google Assistant to follow 'soon'.
Performance: AI need a hero
At this stage of the 8K game, it hardly matters how good the 75Q950TS looks when displaying native 8K content. There's hardly any of it, after all, and what there is isn't designed to be 'watched' in the traditional manner so much as 'admired' as a demonstration of what this Samsung is capable of. No, what really matters here is how good an upscaler of lesser resolution stuff this TV is.
And when you consider that even when the 75Q950TS is displaying the exquisite-looking 4K HDR Blu-ray of Le Mans '66 it's fundamentally making up 75% of the information on the screen in order to fill its enormous pixel-count, it looks dazzling. The way the Samsung displays images is completely confident: the colour-palette it uses is amazingly wide-ranging, its ability to make black tones really deep and yet fill them with detail at the same time is extraordinary.
And even when there are deep, detailed blacks on screen, any white tones accompanying them stay clean, bright and equally meticulous. The 75Q950TS is capable of generating the sort of brightness levels that could attract moths, yet it does so without compromising on-screen contrasts in the slightest. Its full-array backlighting control really is something.
Movement – and there's plenty of movement in this movie – is controlled and believable, no matter if it's fast or slow. The level of grip on display is staggering, as is the smoothness and clarity of the edges the Samsung draws.
Despite the heroic amount of work the upscaling engine is getting through, the 75Q950TS looks better with this 4K content than the overwhelming majority of native 4K TVs. And most of that is down to Samsung's efforts with AI and machine learning – the TV has access to a humongous database of images against which it can cross-reference the content it's being asked to display, and will become ever-more adept at identifying images and thus upscale them ever-more accurately.
Step down to some Full HD content – BBC iPlayer is a good test here, even if my usual go-to of Match of the Day is painfully absent – and the news continues to be good. Oh, there's a drop-off in detail, the arrival of some mild picture noise and a little less certainty where movement is concerned – but picture quality remains deeply impressive. The colour balance is convincing, contrasts are strong and brilliantly composed, and while a few jagged edges creep in during slower motion it's hardly the end of the world.
The sound the Samsung makes is a considerably more qualified success. There's no doubt the 75Q950TS's speaker array generates a far larger sound field than you'd ordinarily associate with a flatscreen TV, but its tonal character is hard, thin and actually quite strident. As already suggested, spending this sort of money on state-of-the-art images basically demands a biggish spend on the accompanying audio too – so don't be tempted to scrimp. As economies go, this would be falser than most.
Samsung 75Q950TS verdict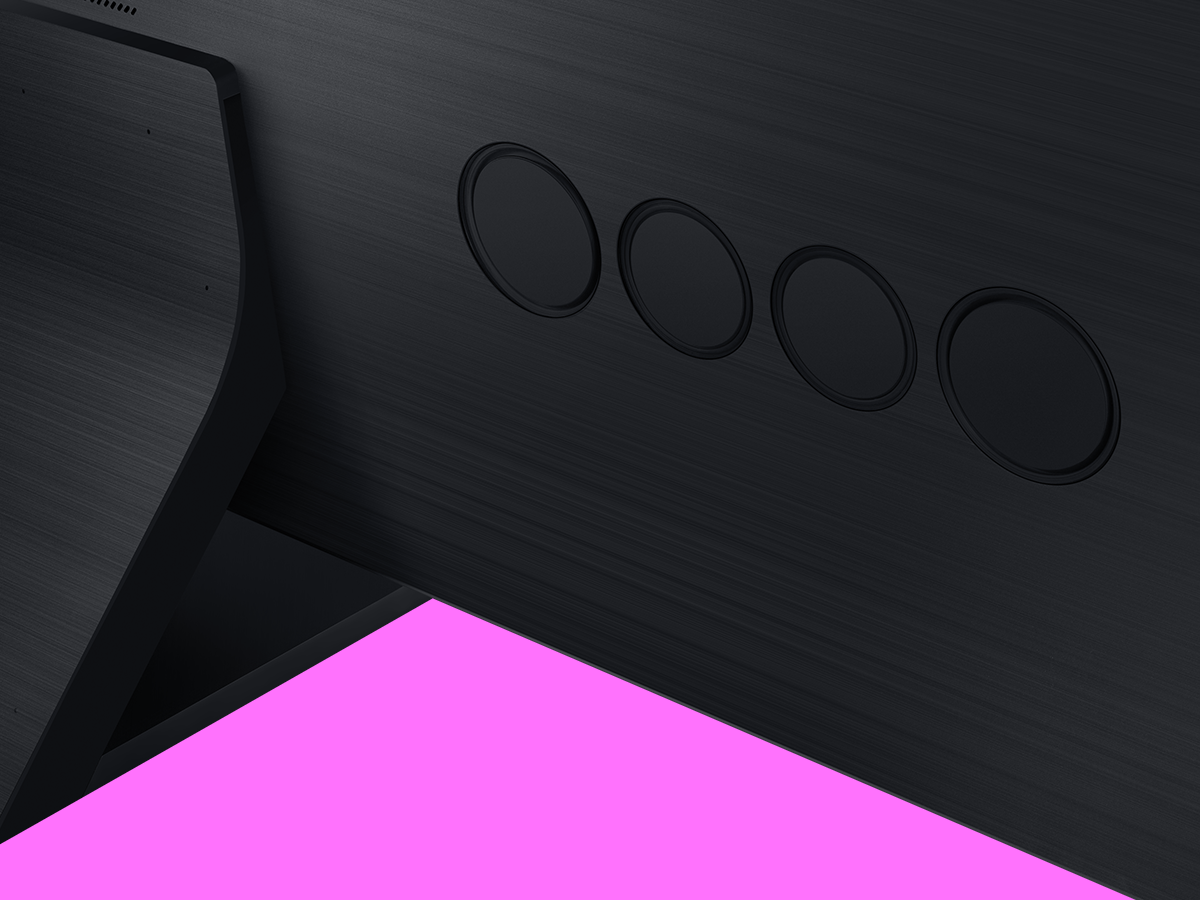 Despite everything – the price, the lack of native content, the price again – the Samsung 75Q950TS is an absolute stormer. If you positively must have the best 4K images you can buy, along with as much future-proofing as possible, this is the TV for you.
Tech specs
| | |
| --- | --- |
| Screen | 75in, 7860 x 4320 |
| OS | Samsung/Tizen |
| Connectivity | HDMI x 4, USB x 3, Bluetooth, WiFi, Ethernet, RF and satellite, digital optical |
| Dimensions (hwd) | 940x1650x15mm, 36kg |
Stuff Says…
Hmm, £8K for 8K with no native content and questionable sound… but no other 75in TV looks quite so elegant
Good Stuff
Superb upscaler of 4K content
Bright, detailed, high-contrast pictures
Brilliantly minimal design
Big, open sound
Bad Stuff
Dizzyingly expensive
No Dolby Vision
Hard, thin sound