Samsung Android Wireless Gamepad review
Samsung's started taking smartphone gaming seriously with its GamePad controller, but can it turn your Android into a Vita rival?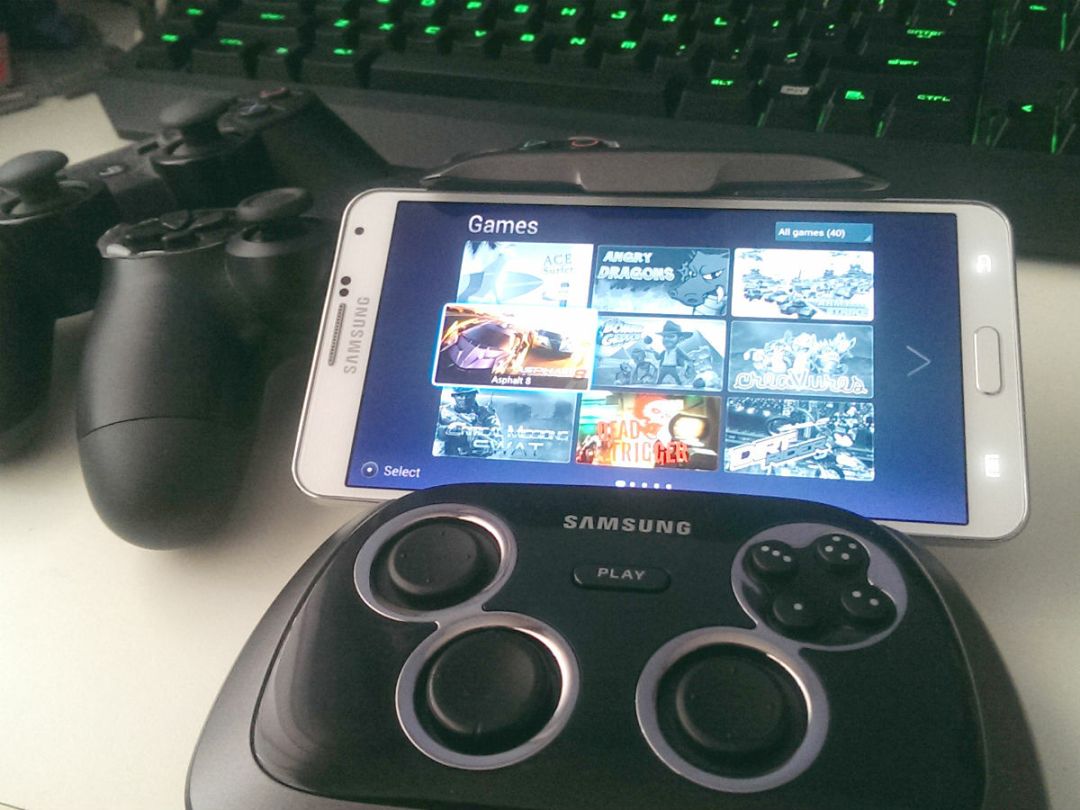 We've lost count of how many times our heads have been chomped off by a zombie hiding in the corner, simply because our fat thumb blocked our phone screen's edges.
Death by misplaced digit is a Hulk rage-inducing event, which is why smartphone control pads are such an awesome invention that can save a phone from a frustration-fueled flight through a window. And now even Samsung's getting in on the act with its own GamePad.
But while a combination of Galaxy Note 3 and GamePad makes for a less frustrating gaming experience in many ways, it creates a few new frustrations of its own.
Not an Xbox or PlayStation controller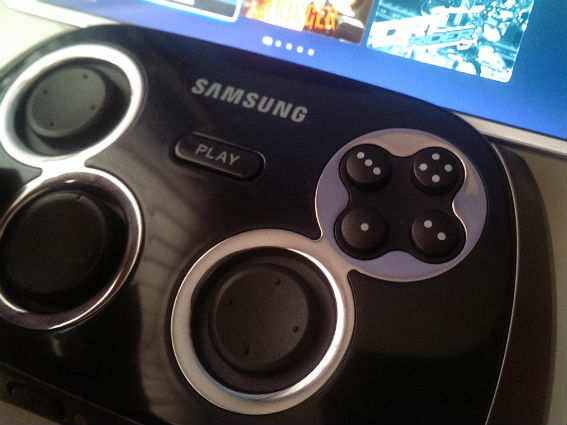 Let's keep expectations manageable. If you're looking for the same tactile feel and grip offered by console controllers, you're going to be disappointed. But the GamePad's definitely wide enough for average hands to get a firm grip. The joystick, directional pad, action buttons and triggers are well-spaced such that thumbs and index fingers don't have to stretch too far – unlike the too-small SteelSeries Free mobile wireless controller and too-wide Logitech PowerShell iOS controller.
Two rubber grips at the sides provide additional friction to keep the controller firmly locked in your hands, but while initial impressions are good, your fingers can't dig in properly due to the controller's shallow underside. With time you'll get accustomed to it, but the GamePad's unnatural grip is an imperfection that you're reminded of whenever you switch back to a "proper" console controller.
Make your own portable gaming console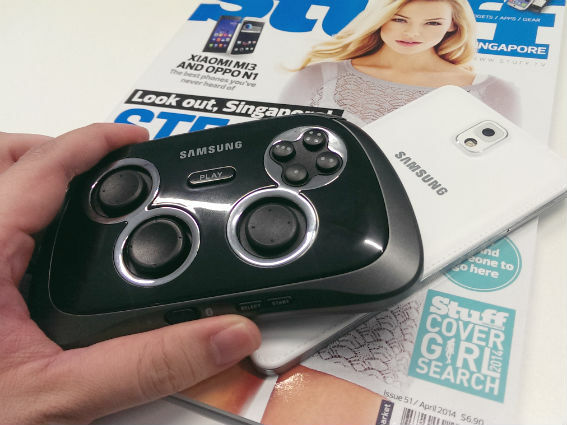 Don't have a Samsung smartphone? In most ways that's not a problem: the GamePad is compatible with any Android device that runs Android 4.1 or later and has Bluetooth connectivity. If your smartphone is equipped with near field communication (NFC), you can even skip the clunky Bluetooth setup. Just switch on NFC on your smartphone and tap both devices together to establish the link.
Brownie points to Samsung for the extendable smartphone grip, which allows you to attach devices with display sizes ranging from 4in to 6.3in. It's a very effective way of emulating the dedicated portable console experience, PlayStation Vita-style, albeit not quite as neatly.
On the downside, heavier phones will require you to counterbalance the GamePad and your wrists will get tired after an hour or so of gaming. But hey, you probably needed that screen break anyway, right?
Need more games
The GamePad might be free and easy with its love of various Android phones, but in software terms it's not quite the same situation. At launch, Samsung has listed just 36 games that are compatible with the GamePad, although that does include better known titles such as Asphalt 8: Airborne, Dead Trigger and Dungeon Hunter 4.
But compatibility is only really guaranteed if you're using a Samsung smartphone, which uses the dedicated Mobile Console app. With non-Samsung devices, it's trial-and-error. Even Dead Trigger, which worked on the Samsung Galaxy Note 3, didn't have the buttons properly mapped on the other Android devices we tried.
Our advice? Get the GamePad only if you're using a Samsung phone.
Button-mashing
If you're an experienced console gamer you'll pick up the GamePad's control system in no time. Well, almost – it took us around 5 minutes to figure out how to confirm or cancel an action with the buttons. There were also a few misfires and deaths when we played Dead Trigger because we were still mapping the fire buttons in our mind.
Pushing the left joystick to steer in Asphalt 8: Airborne came to us instinctively. But in less than five seconds, our flashy car was obliterated because we couldn't get a good fix on the joystick movement. In Dead Trigger we faced the same problem, mainly because our thumb couldn't get a good tactile feel from the joystick. For us the directional pad, action buttons and triggers worked much better.
All in all the biggest upside of the GamePad is taht it results in an unobstructed screen. No more thumbs blocking your view or unsightly fingerprints smeared across your smartphone's display, but then that's the same advantage you get from any dedicated phone controller. The difference is how the controller creates an integrated user experience. The SteelSeries controller, for one, can't attach a smartphone to it. Plus, it's so small, you're better off with the touch screen. Logitech's offering keeps the iPhone firmly attached, but button mapping is also a bit hit-and-miss with some games.
Verdict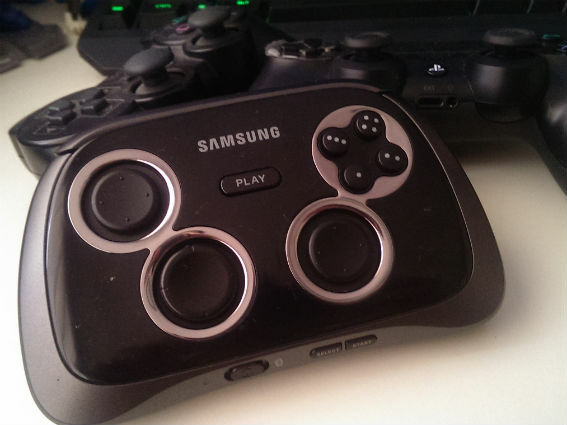 At £70, the Samsung GamePad is a pricey option to up your gaming skills. On the bright side, the controller is wide enough to give your hands and fingers sufficient breathing room. Plus, it works across Android 4.1 and above devices, as long as their screens are between 4in and 6.3in However, the lackluster list of games supported by the controller and the iffy experience with its joysticks are a real problem.
Given time, there'll be more games compatible with the GamePad. But for now, it's going to take a lot more convincing, even for hardcore mobile gamers, to plonk their money on this Samsung-made controller.
Stuff Says…
It looks like the perfect accessory for mobile gamers, but inconsistent controls and limited game compatibility hold it back
Good Stuff
Actual physical buttons to mash
Feels like you're playing an proper console game
Works with Android 4.1 devices of various sizes
Bad Stuff
Only 36 games compatible with GamePad
Unbalanced handling if the phone is heavy
Joysticks aren't sensitive enough