Samsung Galaxy Note 8 review
Supermassive. Super-powered. Super niche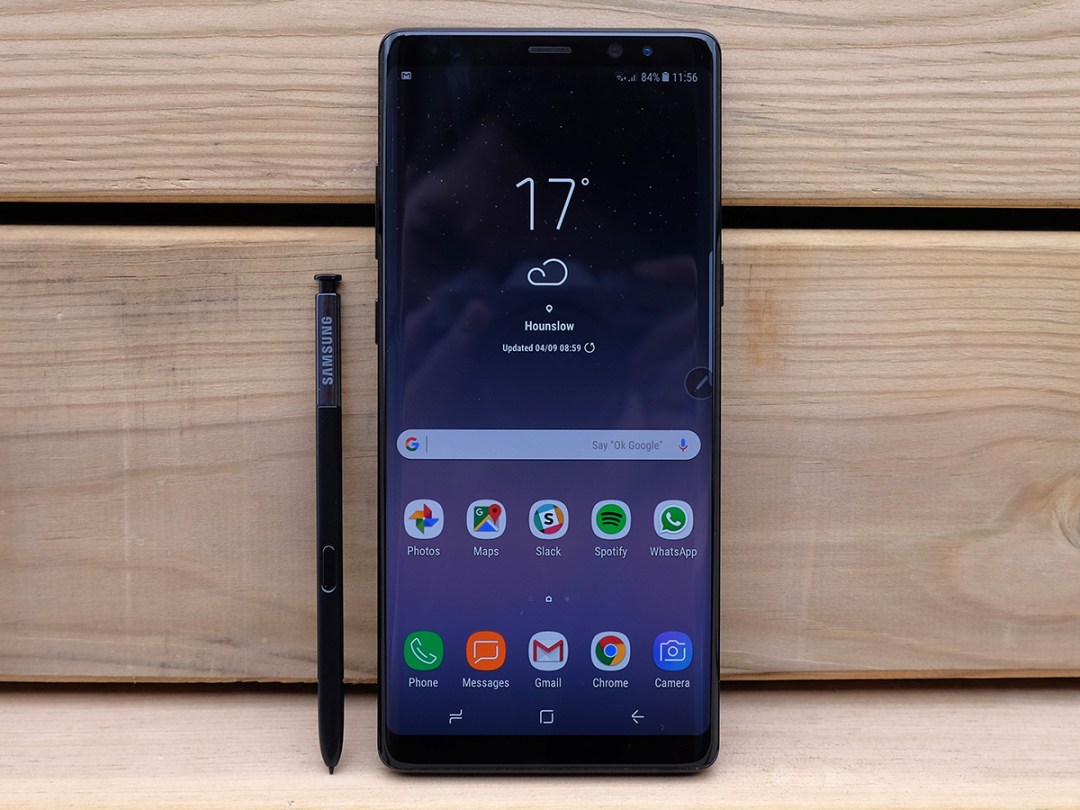 So here it is: the sequel you weren't expecting to a smartphone that wouldn't stop exploding. And yet Samsung's Galaxy Note 8 isn't all that different from its pyromaniacal predecessor.
A big, supercharged handset with a jaw-dropping display, it's every bit the kick-ass flagship phablet you'd expect. The headline change for 2017? This Note really, really shouldn't go 'boom' anytime soon. That's what Samsung promises, and it has thankfully proved true in my time with the phone so far.
What you're left with, then, is a slightly bigger Galaxy S8, with a built-in stylus and a dual lens camera. Or your favourite old productivity powerhouse, now with a few new bells and whistles. That means most people are still gonna be best off with the standard S8, but for a select few, this is the ultimate Galaxy phone.
Design & build: bigger is a beast
Samsung's Note phones have always been enormous, and the Note 8 is no exception. With a 6.3in AMOLED panel, it's got the biggest screen ever seen in a Galaxy.
Thanks to a skinny 18:9 aspect ratio and metal frame, you won't need the hands of a giant to grip this phone, but you're still gonna struggle to bash out a one-handed WhatsApp message. Just trying to grab a few snaps while holding an umbrella this rainy London weekend was enough to bring me out in a cold sweat. Such is it's expense, I'd be inclined to get a case for the Note 8 for sheer peace of mind.
Given just how lovely this phone is to behold, that'd be a shame. While the Galaxy S8 is smooth, soft, and almost pebble-like, the Note 8 specialises in angular edges and a screen that curves at a much steeper incline. It means business, and gives you the maximum amount of real estate to daub with your S Pen stylus scribblings. So yeah, you can draw some extra large cartoon genitalia this time around.
Generally speaking, this is a tweaked edition of the already excellent Galaxy S8. The one downside? With those gloriously slim bezels, there's no room for a fingerprint sensor up front, so it's been bumped to the back in an awkward spot next to the Note's dual camera lenses.
Most of the time this isn't a problem, as facial recognition is built-in to pick up the slack and unlock the phone instead. In dim conditions, this often won't be the case, and you'll have to strain for the fingerprint scanner – possibly smudging those camera lenses in the process. It's a poorly thought-out solution for an such an otherwise elegant phone, and honestly proves routinely annoying enough to be the Note 8's greatest shortcoming.
Still, that only speaks to how good the rest of its build is. The whole thing is water-resistant, retains a 3.5mm headphone jack, and offers USB-C charging at the bottom. That's the full gamut of flagship smartphone essentials, and there's a button for Samsung's Bixby voice assistant as well… which is rather less necessary.
CAMERA: SEEING DOUBLE
Sure, dual cameras have been around for yonks now, but this is the first time it has cropped up on a properly top-tier Samsung phone – and unlike Apple's iPhone 7 Plus, the Note 8 gives both of 'em optical image stabilisation. This helps the two 12MP snappers cut down on any unwanted blurriness in your shots.
It's an interesting approach, with the main sensor getting the same f/1.7 aperture and dual-pixel autofocus as the Galaxy S8, and the secondary telephoto lens sticking with f/2.4 and phase-detect AF only.
What does this all mean? Basically, you can toggle between 1x and 2x 'optical zoom' to get closer to your subjects without actually moving. And unlike phones with single lens cameras, the Note 8 will do this without chucking any nasty digital noise or compression into the mix.
I know this might not sound like a big deal, but being able to quickly grab a close up without risking a hot mess of a photo is a proper revelation. And the dual lenses allow for dreamy bokeh-blurring portraits too. Samsung calls this Live Focus, because you can tweak the amount of blur before you press the shutter button and every possible feature in the Galaxy smartphone universe must seemingly be trademarked. It saves two shots, allowing you to go back and adjust the effect whenever you like.
So not only is the Galaxy Note 8's camera a fine smartphone snapper, it's also supremely versatile too. The pics I got with it were perfectly focused, with well-judged exposure levels and typically Samsung colours. By which I mean everything looks a little more vibrant than it does in real life. On a rainy Sunday, a turquoise bandstand is as bright and gleaming as though you've shot it at the height of midsummer.
Personally, I don't have an issue with this processing; the photos still look good. If natural colours are absolutely essential then you can always get an iPhone instead. What's important is that everything here is quick, responsive and offers up plenty of detail.
The same goes for the Note's 8MP selfie cam, which is probably using the same snapper as the Galaxy S8, seeing how both have f/1.7 apertures and autofocus. Either way, it takes a good gurnface shot – so you can happily make an idiot out of yourself on Instagram.
SCREEN & SOUND: BIGGER IS BETTER
If you've seen a Galaxy S8 or S8+ in the wild, you'll know just why the Note 8 makes such a great first impression: it's got an absolute stunner of a screen.
Samsung has been running the show in this smartphone arena for some time now, and a super-high 2960×1440 resolution AMOLED panel ensures the Note doesn't let the side down. Since it's stretched out over 6.3in, you're technically getting lower pixel density than the S8 but, honestly, who cares? This is still an impeccable screen for Netflix, gaming and all manner of day-to-day undertakings.
As much as this makes for a bigger phone to hold, the upshot of all the Note 8's real estate is all for the good. Whether you're firing off an email or catching up on the day's headlines, there's something luxurious about having a so much space to play with. Given the Galaxy S8+ already has a 6.2in display, though, this isn't quite the novelty that it would have been in years gone by.
As with the S8, the Note 8 is capable of ludicrous brightness levels when you step outside. You won't ever have a problem seeing what's onscreen, and the contrast we've come to expect from OLED screens gives movies and games a gorgeous, cinematic look with deep blacks and vibrant colours. Usually, I'm minded to stick to YouTube on my phone and save big TV shows for home viewing, but the Note 8 had me squeezing a spot of Marvel's The Defenders on my train into work.
Even though this phone's speakers are fine for razzing through your podcast backlog, you'll want to stick in a pair of headphones when catching up with anything that requires a greater sense of audio nuance. Luckily enough, Samsung does a tasty bundle a tasty pair of AKG 'buds in the box with the Note.
OS & SOFTWARE: THE WRITE STUFF
If I'm honest, I'm not at all bothered about having a stylus with my phone. I'm neither artsy enough to use one on the regular, nor old enough to need the assistance when typing out my texts. Having asked around Stuff HQ, I'm not alone in thinking this. Even our design team isn't particularly fussed about the extra precision when photo editing on the go.
Now this isn't all to say that the S Pen is pointless. It's a well-designed tool, and the Note 8 comes with plenty of customisations to help you get the most of it. When you do get around to popping the S Pen out of its spring-loaded sheath, you'll be gifted 4096 levels of pressure from which you can exorcise your inner Quentin Blake.
Accepted your fate as a 'stickmen at best' kind of artiste? There are a few new Note apps for 2017 that might yet have you reaching for this stylus. Live Message is a cute way to draw doodles or annotate images for livening up your Whatsapp chats, PENUP is a social hub for sharing your S Pen sketches, and live translation of whole sentences this time as well. Not convinced? Me neither.
Chances are, you won't actually use it all that often, which means that dual lens camera is the Note's only major distinguishing feature from an S8+. That's certainly worth bearing in mind when you think about this Note's added expense.
At least Samsung's approach with Android is a lot more minimal than in previous years. Its Touchwiz skin is customisable to the extent that you can even swap the Back and Recents keys, if you don't like the Galaxy way of doing things. As someone who's always been a stickler for a straight edge take on Android, nothing really had me yearning to pick up a Google Pixel.
The only real flourish here is Edge panels, which let you swipe between app shortcuts, contacts and widgets from any screen. App Pairs can be pinned here too, opening two apps simultaneously with a single tap. Think maps and music whenever you get in the car, or YouTube and a web browser for a soundtrack while you browse.
Samsung has also tweaked the software that kicks in when you slam a Note 8 into the DEX docking station. A lot more of the keyboard shortcuts that come as second nature on a Mac or PC work here now, and you can finally run certain troublesome apps on the big screen at full-size, instead of in a window. It'll even play nicely with games now, too.
DEX makes a lot more sense for the Note than it did for the Galaxy, because it's so focused on productivity. That's probably why Samsung is bundling the two together, at least for people that pre-order the phone.
PERFORMANCE & BATTERY LIFE: NO SURPRISES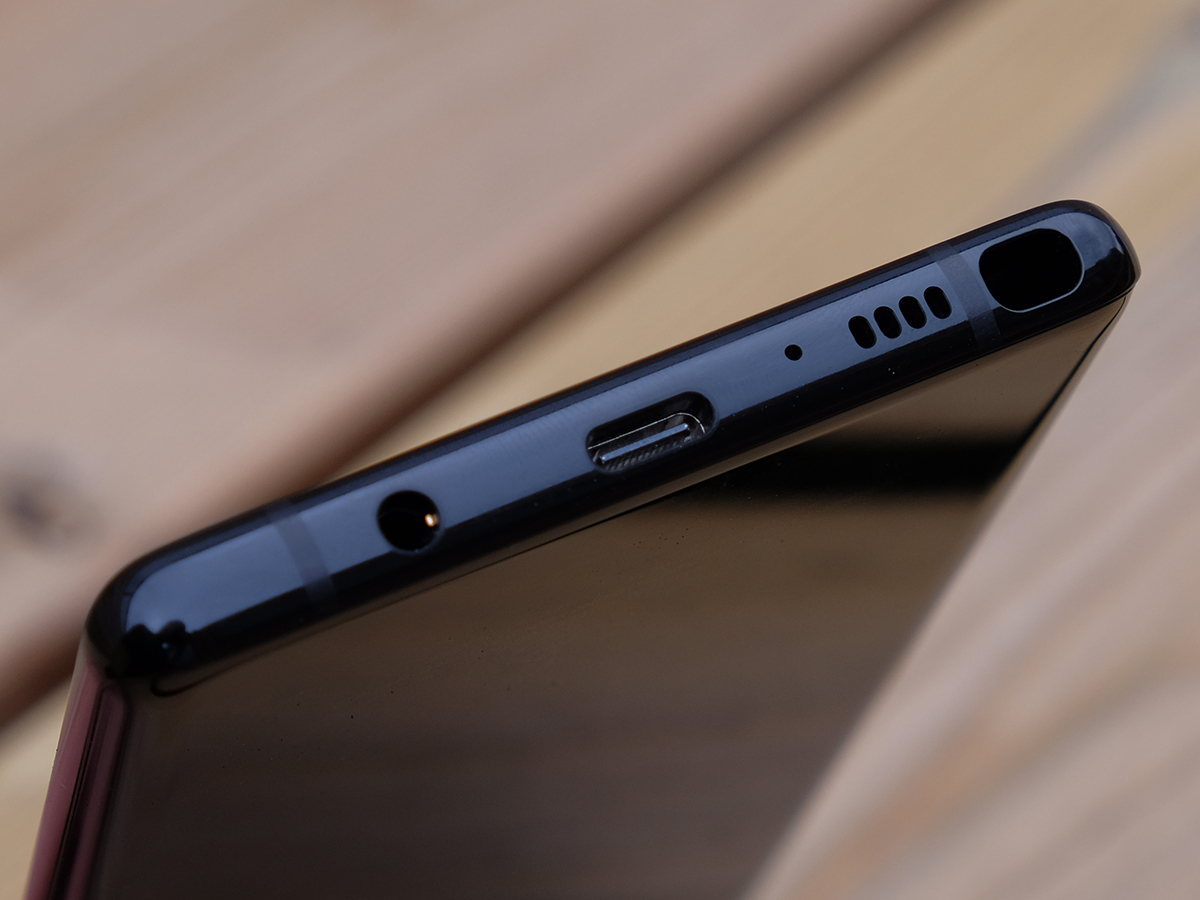 To aid its slew of multitasking tricks, the Note 8 is packed out with some seriously powerful innards. Cut this thing open and you can practically smell the beef.
With the same octa-core Exynos 8895 CPU as the Galaxy S8 (at least here in Blighty) there's little that won't run smoothly on that super-high resolution screen. I did find the graphically taxing racing game Asphalt 8 give the Note pause for thought during a couple of races, but wouldn't read too much into that.
You also get 6GB RAM to help make light work of your multi-tasking demands. So using two apps at the same time in Multi Window isn't a problem at all. Even though I've never found the feature at all useful myself. Is anyone really that important?
Of far greater significance is the 3300mAh battery. That's actually a smaller capacity than you'll find in the S8+, and with good reason.
Last year's Note 7 was said to get supremely hot under the collar thanks to been stuffed with the largest possible battery. Bearing that in mind, Samsung has played things safe this time around. So much so that I struggled to get the Note even slightly toasty when running the usual benchmarks.
So how long will you be able to go between charges? That all depends on how much you're going to indulge in its vision of a can-do-anything phone. When used as little more than a glorified MP3 player, you'll be able to eke a day and spare change out of this battery.
Ask more of your Note and you're looking at an evening recharge on the regular, which is fine. Especially since this Galaxy supports fast charging, so you can top it back up to full in just under two hours.
PRICE & THE COMPETITION
Just as the Note 8 is the most fully-featured Samsung phone you can buy, it's also the most expensive by far. An iPhone 7 Plus is will cost you almost £200 less than this megaphone, and when Apple's products start looking cheap, you know that all common sense has gone out of the window.
So in case it wasn't already abundantly clear, the Note 8 is a niche concern. If you are minded to lay down nearly £900 for this phone, it's worth being sure that you're actually going to get the most from it. And that means the stylus, the dual lens camera and the ginormous screen. The whole lot of it. Otherwise you're better off saving 100 quid and getting the almost equally gargantuan Galaxy S8+.
Right now, there are few real alternatives to the Note 8, until Apple's much-rumoured and supposedly all-conquering iPhone 8 is announced in a couple of weeks. That means Samsung's megaphone is in a field of its own for the moment at least.
SAMSUNG GALAXY NOTE 8 INITIAL VERDICT
As ever, the greatest shortcoming of Samsung's Galaxy Note series is that these phones aren't for everyone.
Some people will want a smaller handset. Some will want one that doesn't require them to remortgage the house. Others are going to take one look one look at this behemoth and cough up the necessary dosh on the spot.
In smartphone terms the Note 8 does everything. Its dual lens camera takes a great photo even when zoomed in, its huge 6.3in screen is an awesome surface to work across and relax with, and that S Pen remains a smart accompaniment to ridiculously powerful package. Only some hit and miss facial recognition holds this phone back from being a perfect all-rounder.
So would I buy a Note 8? No. It's a bit too big for me too comfortably hold, and I'm not going to use its stylus in the long run.
Still, you can't help hold this phone and be impressed by just how much it's capable of. For anyone in need of a super phone, there is no better alternative.
Tech specs
| | |
| --- | --- |
| SCREEN | 6.3in QHD+ (2960×1440) AMOLED Infinity display |
| CPU | Samsung Exynos 8895 octa-core |
| MEMORY | 6GB RAM |
| CAMERA | 12MP+12MP rear (f/2.4 telephoto with autofocus, OIS. f/1.7 wide-angle with dual-pixel AF, OIS), dual-LED flash. 8MP, f/1.7 front with autofocus. |
| STORAGE | 64GB on-board, microSD expansion |
| OPERATING SYSTEM | Android 7.1.1 w/ TouchWiz UI |
| BATTERY | 3300mAh non-removable |
| DIMENSIONS | 163x75x8.6mm, 195g |
Stuff Says…
The original big phone is back. Tweaks and changes are minor this year, but the Note 8 still perfectly fills its niche
Good Stuff
Gorgeous, big screen
Awesome camera
Power to spare
Bad Stuff
Awkward to hold one-handed
Facial recognition is hit and miss