Samsung Galaxy S20+ review
Plus-sized perfection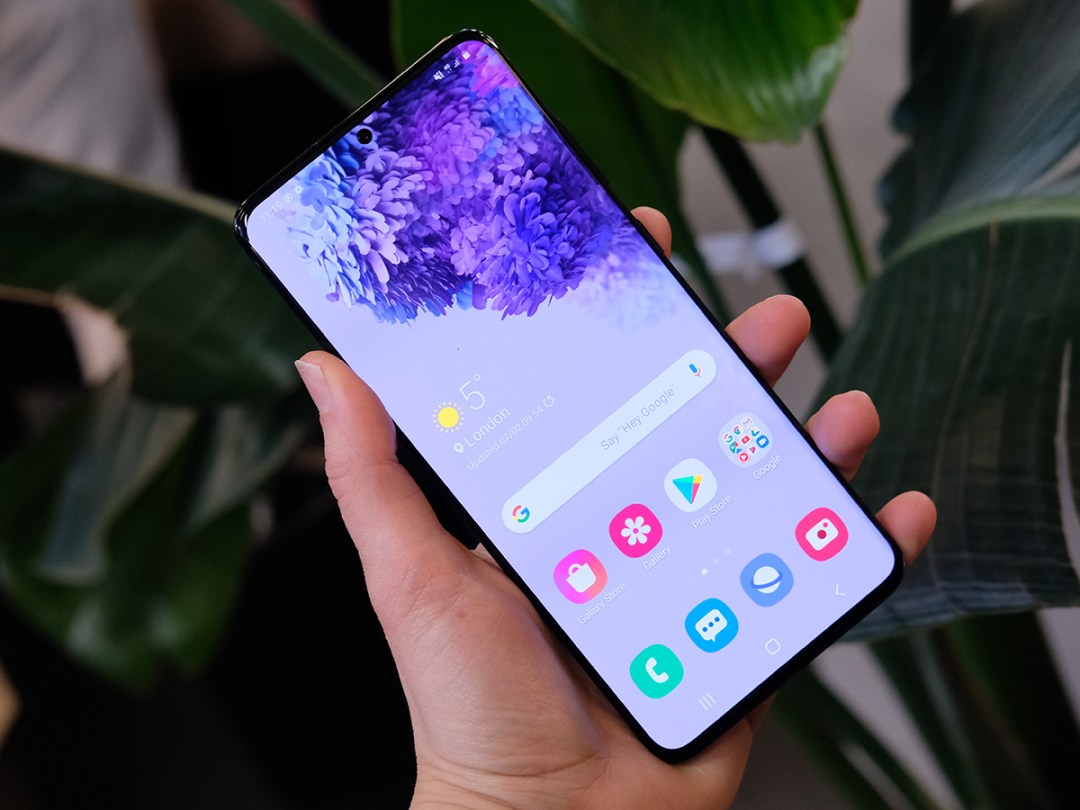 The Galaxy S20 Ultra may be Samsung's new superphone – it's got a Hubble-tastic 100x Space Zoom, the biggest smartphone screen on the scene, and a behemoth of a battery – but where does that leave the S20+?
Once the big-screened hero of the Galaxy S-series, the Plus was always the poster child for overkill specs and Samsung's finest features. Now, though, it sacrifices across the board when compared to the Ultra, with a smaller screen, inferior zoom, and fewer storage options.
If you've been eyeing one up, though, don't be put off just yet. The Galaxy S20 Plus is a beauty for many reasons. First up, there's that quad-camera, complete with a 64MP resolution and 3x zoom. Next, a silky smooth, massive flagship screen, combined with stacks of processing power under the hood. Add to the mix a big battery, wireless charging, and the latest version of Android, and who needs a 100x Space Zoom anyway?
Design: Premium vanilla
The S20 Plus looks a bit unimaginative – even boring. Boring isn't bad per se – it's safe, and this phone is premium – glass, metal, curves – but while the Samsung Galaxy S8 and Note 10 wowed, the S20 Plus doesn't from a design innovation point of view.
The curved screen isn't as curved as older Samsung phones, and the colour choices – grey, pink, blue feel muted compared to some of the wilder options on the market today. Buttons and ports are in the right places, with power buttons on the right side and a USB-C port at the base.
Around the back, an off-centre camera bump juts out a little while the Gorilla Glass 6 clings onto fingerprints for dear life.
The S20 Plus is also IP68 water-resistant, and the phone features an ultrasonic under-display fingerprint scanner, which works even in the rain. It doesn't unlock as fast as the best from Huawei and OnePlus, for example, but still gets you into your phone relatively quickly.
Display: Samsung bosses screens (again)
Sure, the S20 Plus screen isn't the 6.9 inches of the Ultra, but spanning an almost as large 6.7 inches, it still delivers ample size. With a teeny punch-hole camera and a fantastic 90.5% screen-to-bezel ratio, it's immersive too, and its WQHD resolution is pin-sharp, with 525 pixels in every inch of screen.
The fact Samsung uses its Dynamic AMOLED tech with HDR 10+ guarantees bright, punchy colours, deep, inky blacks and decent viewing angles. This time though, Samsung's introduces a new party trick into the mix – a silky smooth 120Hz refresh rate.
This feature is only available at Full HD resolution at the time of writing this review, interestingly. In turn, the S20 Plus falls behind other phones like the Oppo Find X2 Pro when it comes to combining a smooth refresh rate with pin-sharp resolution. That said, with our aged eyes, we noticed the 120Hz more than the extra resolution displayed at QHD+, so didn't begrudge the limitation too much and kept resolution down and refresh rates up.
Camera: As good as it needs to be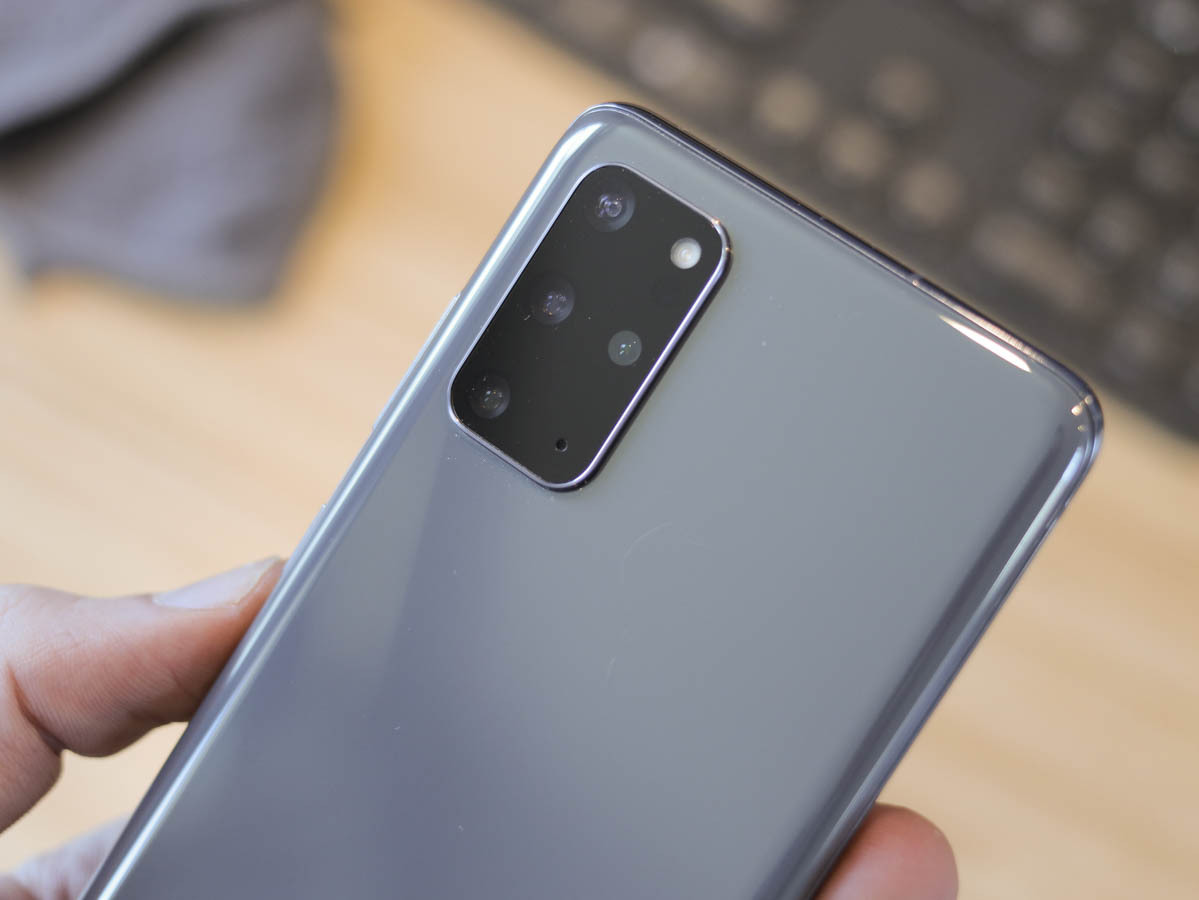 The S20 and S20 Plus share virtually identical cameras. Both have 12MP primary sensors with bigger pixels than last year's S10s, and across the board better performance which is reassuring.
There's a 64MP telephoto camera with a 3x optical zoom, packing the same sensor as the Realme X2 Pro, in addition to a 12MP ultra-wide angle camera, not to mention a Time of Flight (ToF) camera, specific to the S20 Plus.
Pictures are consistently vibrant, colourful and well-exposed, with even white balance across the three cameras. Auto-HDR does a great job of balancing skies and shadows, and image processing isn't quite as full-on as on older Samsung phones, though colours do tend to get a bit zingy by comparison to the main competition from Oppo, the Find X2 Pro's camera.
Additionally, the Galaxy S20 Plus can oversharpen details and starch out whites a bit, also over-brightening scenes, turning dusk into daylight and mood lighting into a well-lit environment. While this is all testament to Samsung's lowlight improvements, it can all get a bit much when you want darks to look dark.
There's a dedicated night mode that automatically fires up in dim scenes, and takes a few seconds to expose shots and grab as much detail as possible. While it's an excellent step up from the S10 and S10+, it isn't quite Google Pixel 4 astrophotography good.
The new Single Take mode is fun, taking a few seconds of video footage and photos across all the cameras. It creates a range of still images and video clips too – great for Instagram or social sharing when you can't decide between a still or moving image.
8K video recording is also handy for any video pros, and you can grab high-resolution stills mid-capture when shooting it, another boon for indecisive video or photo takers.
Additionally, there's a super steady action camera style mode too which drops the resolution to 1080p while countering handshake like a champ.
Battery: One day, not two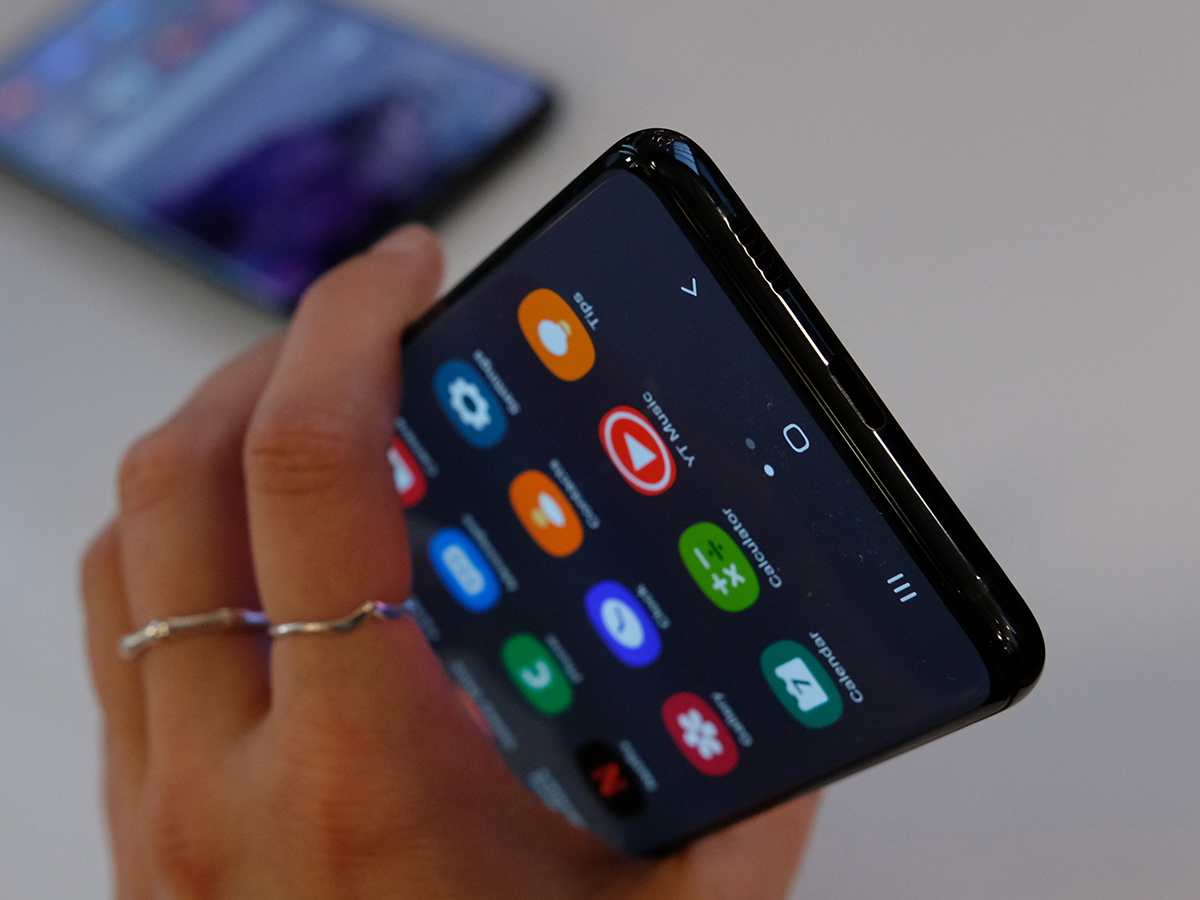 With a massive 4,500mAh cell, the S20 Plus is one of the best-specced smartphones around when it comes to battery capacity.
In turn, you'll get a full day out of it very comfortably, maybe even a day and a half with moderate use. Fast 15W wireless charging means relatively speedy top-ups if you have a fast Qi wireless charger. If you're happy plugging in though, you can top up at a rate of 25W. While this pales by comparison to the 60W fast charging found in Oppo and Realme's new phones, it betters the iPhone 11 Pro Max's 18W speeds – so is still competitive.
Performance and UI: Wonderful but warm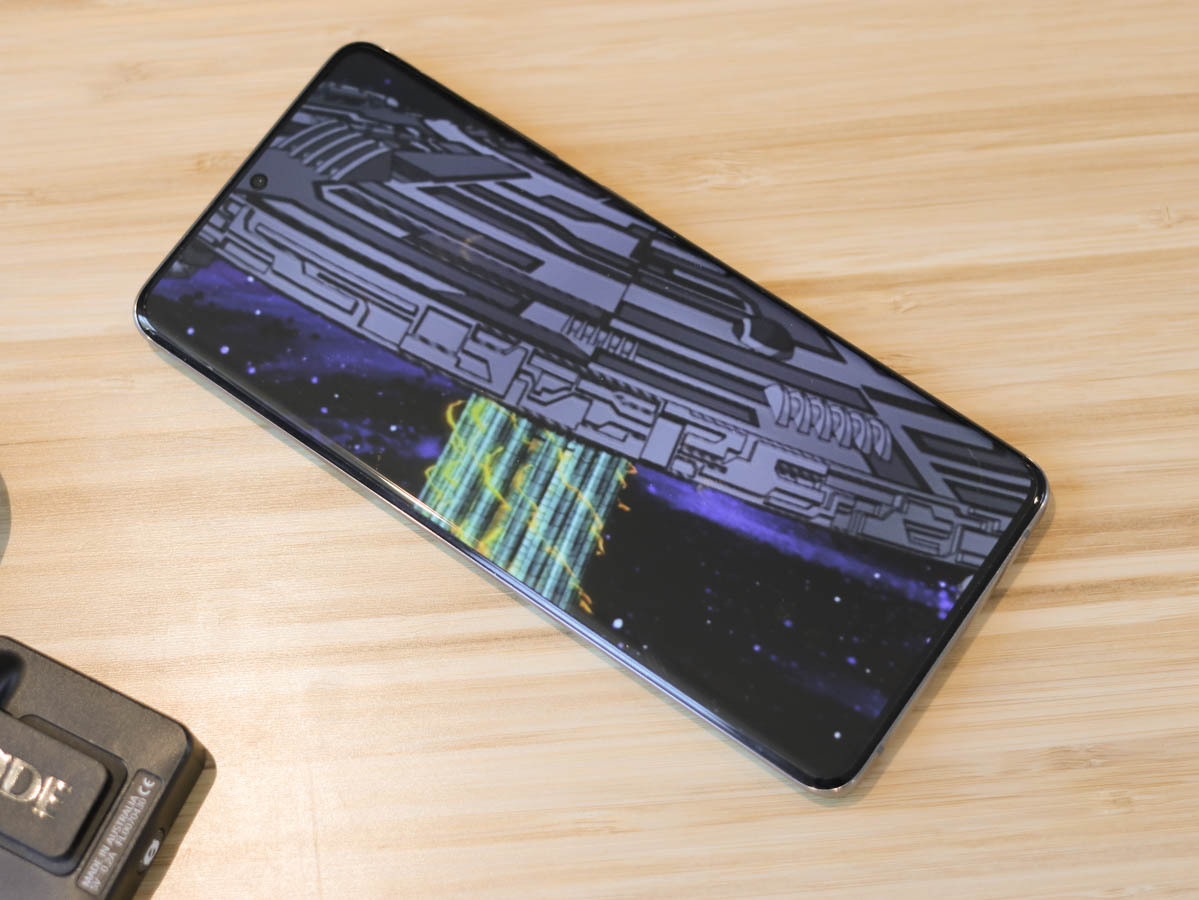 We're reviewing the Galaxy S20 Plus with an Exynos 990. Why does that matter? Because, the US is getting Snapdragon 865 S20 phones, while the rest of the world is getting Exynos 990 versions. Both are very good, though the Snapdragon has the edge in most benchmarks.
It's all very fast though, whichever chip you get – apps open quickly, 3D games playback well, and 8K video is captured without a flicker of hesitation. That said, it also gets a bit hot under the collar – something no Snapdragon 865 devices we've tested do.
With 128GB of built-in storage, the S20 Plus packs a fair amount of space for games, and the microSD card slot makes it easy to add more capacity. It isn't class-leading – that'd be the Oppo Find X2 Pro, which costs £100 more but features 512GB. That said, for most, 128GB will be ample. Additionally, 12GB of RAM keeps background apps ticking over as you flick between processes, and with 5G on-board, you're future-proofed when it comes to internet speeds too.
Samsung's interface, One UI 2.0, is a mixed bag that packs many more hits than misses. It's stable and comes loaded up with all your essentials out of the box – voice recorder, file explorer etc. It also features less duplicate apps than older Galaxy phones – though a few have slipped through, like both Chrome and Samsung internet browsers. The fact it runs Android also means you're guaranteed excellent app support with the whole S20 line.
Samsung Galaxy S20+ Verdict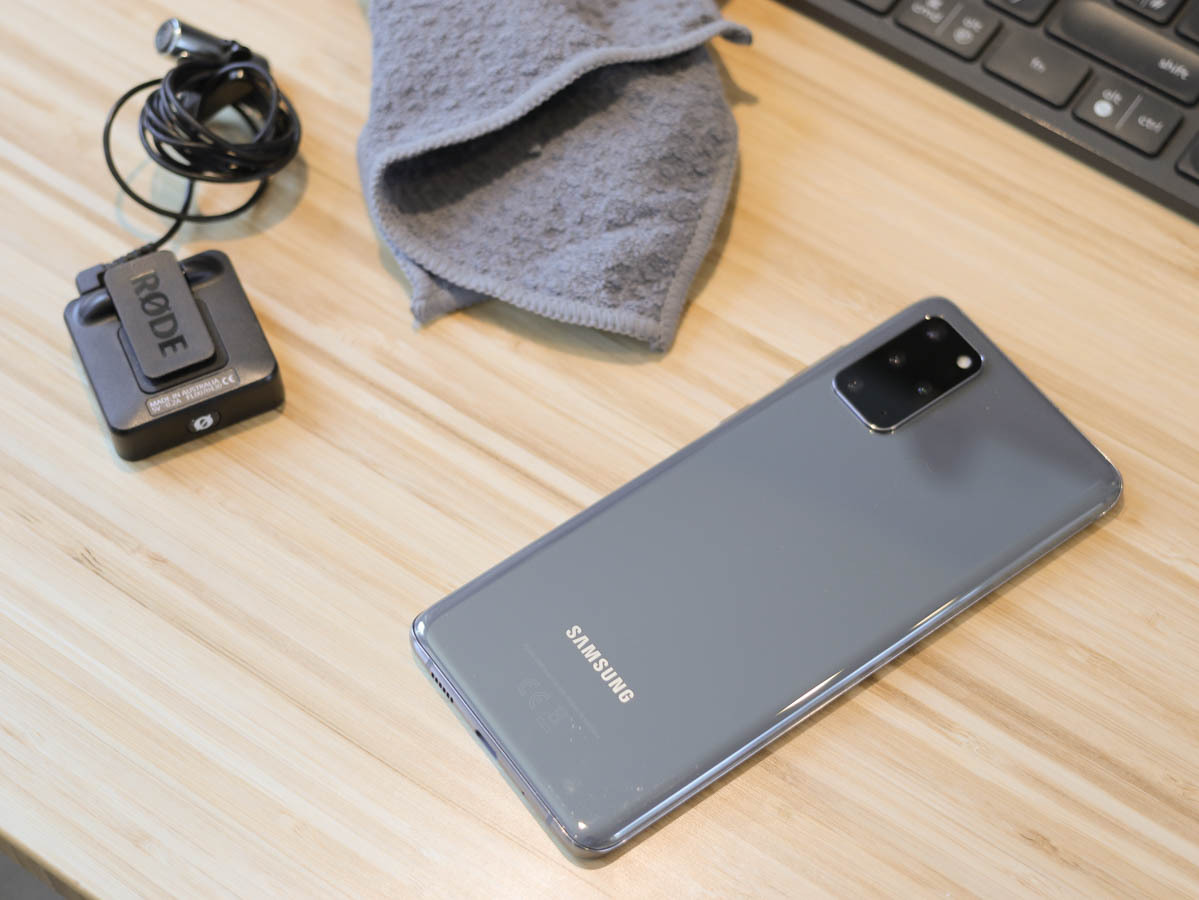 We didn't miss the S20 Ultra's 100x Space Zoom or extra heft when reviewing the S20+. In fact, between its lither, more comfortable to manage design, better battery life and improved stability across the UI and camera, the S20 Plus is our big-screened S20 champ.
Competition is stiff this year, with Apple upping its game in the 11 Pro, and Oppo recently releasing a very premium alternative with its sights set on the S20-series, but Samsung has just done enough to make it to the top shelf.
Tech specs
| | |
| --- | --- |
| Screen | 6.7in, 3200×1440 AMOLED w/ 120Hz refresh rate, 20:9 aspect ratio, HDR10+ |
| CPU | Exynos 990 octa-core |
| Memory | 12GB RAM |
| Camera | 12MP, f/1.8 + 64MP, f/2.0 + 12MP, f/2.2 rear w/ dual pixel PDAF, optical image stabilisation, LED flash. 10MP, f/2.2 front w/ dual pixel PDAF + ToF sensor |
| Storage | 128GB onboard, microSD expansion |
| Operating system | Android 10 / One UI 2.1 |
| Battery | 4500mAh non-removable |
| Dimensions | 161.9 x 73.7 x 7.8mm, 186g |
Stuff Says…
The S20+ is an across the board flagship, and while its design lacks a bit of va va voom and the zoom isn't S20 Ultra good, as a package, it strikes a brilliant balance.
Good Stuff
Gorgeous screen
Versatile flagship camera
Nippy performance
Bad Stuff
Gets a bit warm
Less zoom than the Ultra
Design is a bit vanilla