Samsung Series 7 Ultra review
Can the inclusion of a dedicated graphics chip elevate Samsung's Series 7 Ultra above the current glut of Ultrabooks?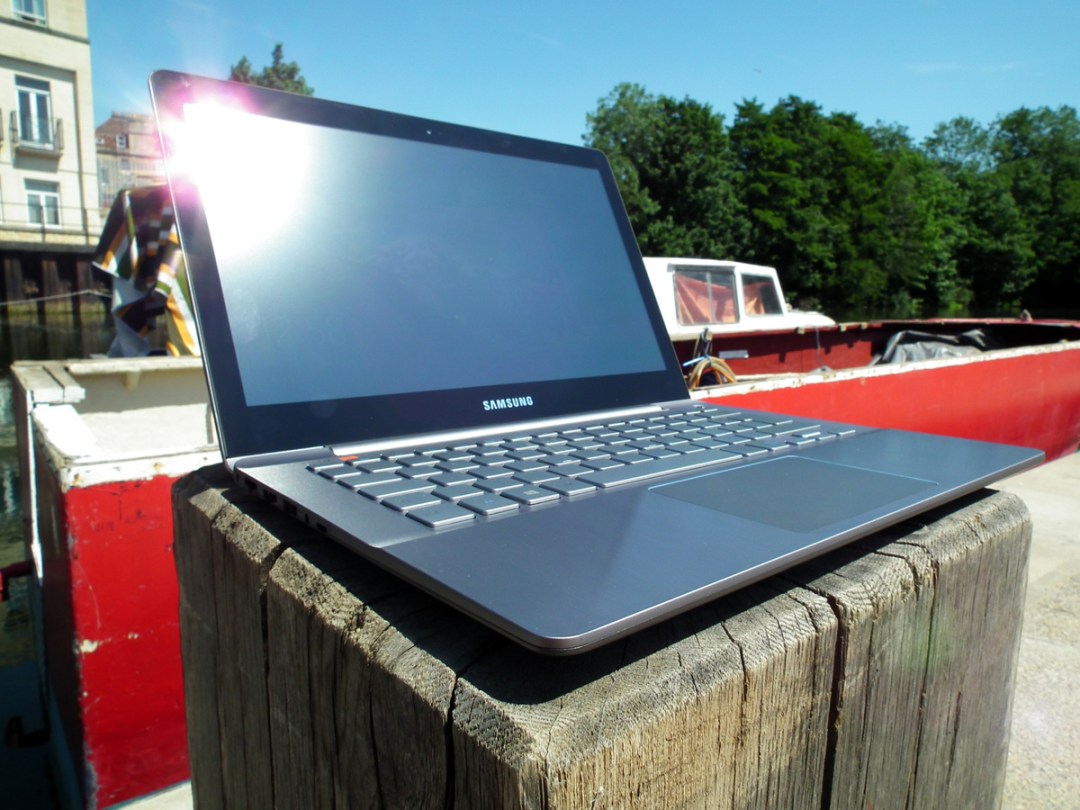 The laptop business is a funny old game.
On one hand you've got Apple, clearly (and, most would argue, correctly) chuffed with its MacBook Air and content to simply tweak it on a year-on-year basis.
On the other you've got practically every other laptop manufacturer, each trying to add something fresh to the Ultrabook formula so that its offering pokes its head above the sea of competition.
With the dedicated GPU-toting Series 7 Ultra, Samsung thinks it's cracked it. And by adding a slim and stylish design and Full HD screen, it's even taking aim at the Air itself. This could get messy.
Build and usability
The majority of the Series 7 Ultra's 18.9mm thin body is the now standard brushed-aluminium, and it's not a bad choice – the screen, in particular, has very little flex. We're slightly suspicious of the keyboard surround, though, which looks like aluminium but feels distinctly plasticky.
The keyboard itself is well laid-out, but doesn't have a huge amount of depth or clackitiness (the scientific term for the amount of satisfying clack).
A nice big touchpad sits below it, but it's prone to accidental touches that can send Windows 8 into a bit of a kerfuffle. As a result you have to keep your thumbs hovering delicately above it, as if you're massaging a lion's snout.
Screen dreams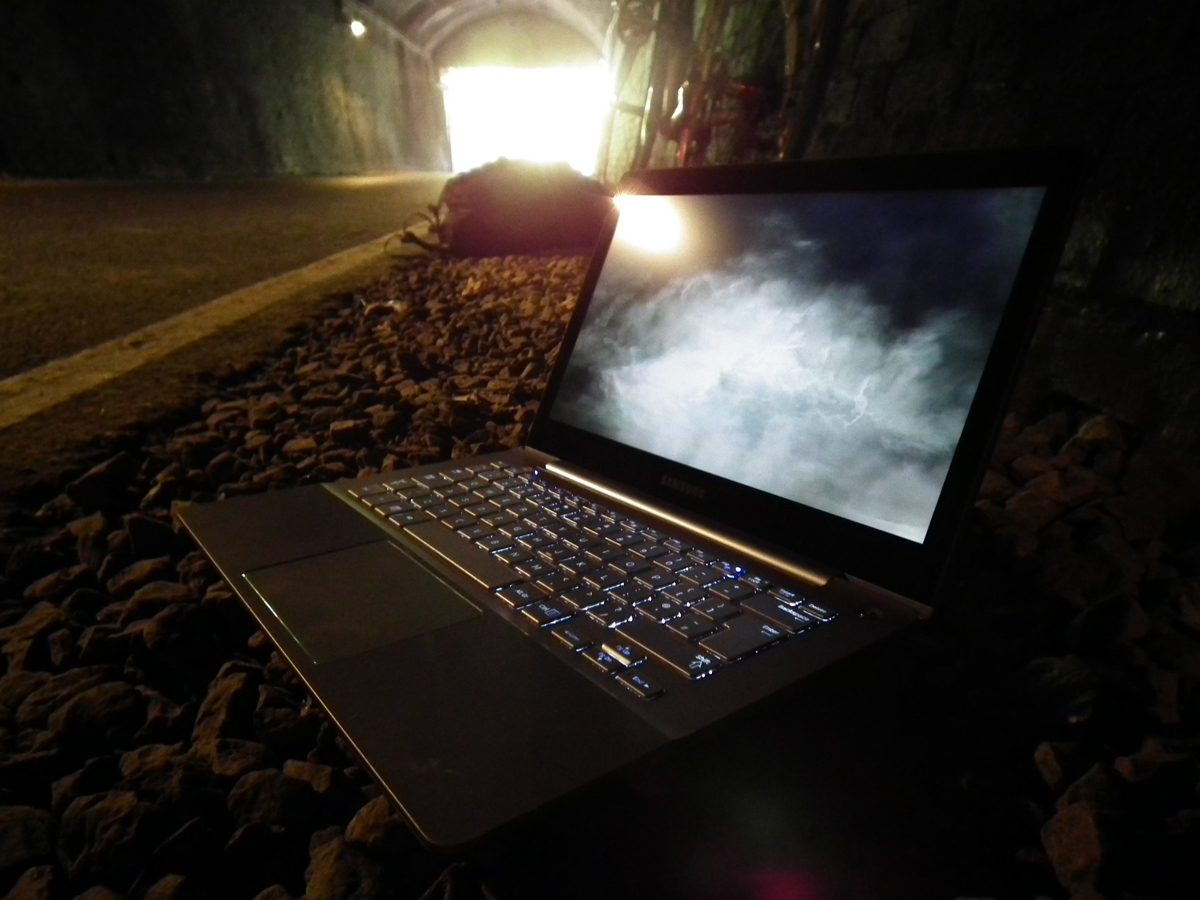 Where Samsung gets it absolutely right is in the Series 7 Ultra's glorious touch-enabled screen.
It's a full-HD affair, so even the humblest of pics looks magnificent, with solid blacks, vivid colours and clean whites.
Despite its glossy finish at full brightness it's usable in direct sunlight. We're actually writing this in a rooftop pub garden on a sunny day (the life of a tech journalist, eh?) and it hasn't turned into a big and expensive mirror, which is a very good thing. Especially given the state of our reflection.
Gaming performance
Rather than using Intel's shiny new battery-saving Haswell architecture, Samsung has stuck to last year's Ivy Bridge. There's no getting around that being a bit of a disappointment, but Samsung's compensation is a dedicated graphics chip in the form of AMD's Radeon HD 8570M.
We tried out a couple of Unreal Engine games – Dishonored and Remember Me – but to achieve playable 25 frames-per-second framerates we had to drop the resolution and textures considerably, which is a little annoying given how nice games could look in full-HD.
Even so, it's a damn sight better than the spine-chillingly sluggish Intel HD Graphics 4000 chip that usually adorns ultrabooks, and the Samsung ploughs through high-definition videos without breaking a sweat.
Power reserves
With the Series 7 Ultra's screen's brightness whacked up, we managed to get just over five hours out of the battery – and don't worry, we didn't spend all that time in the pub garden.
It's fairly impressive by Ultrabook standards, and you can add at least another hour to that when you've got the brightness tuned to a more reasonable level – but that's still only around half of what the 2013 MacBook Air achieved in our test. We're still putting that down to black magic.
Connectivity and storage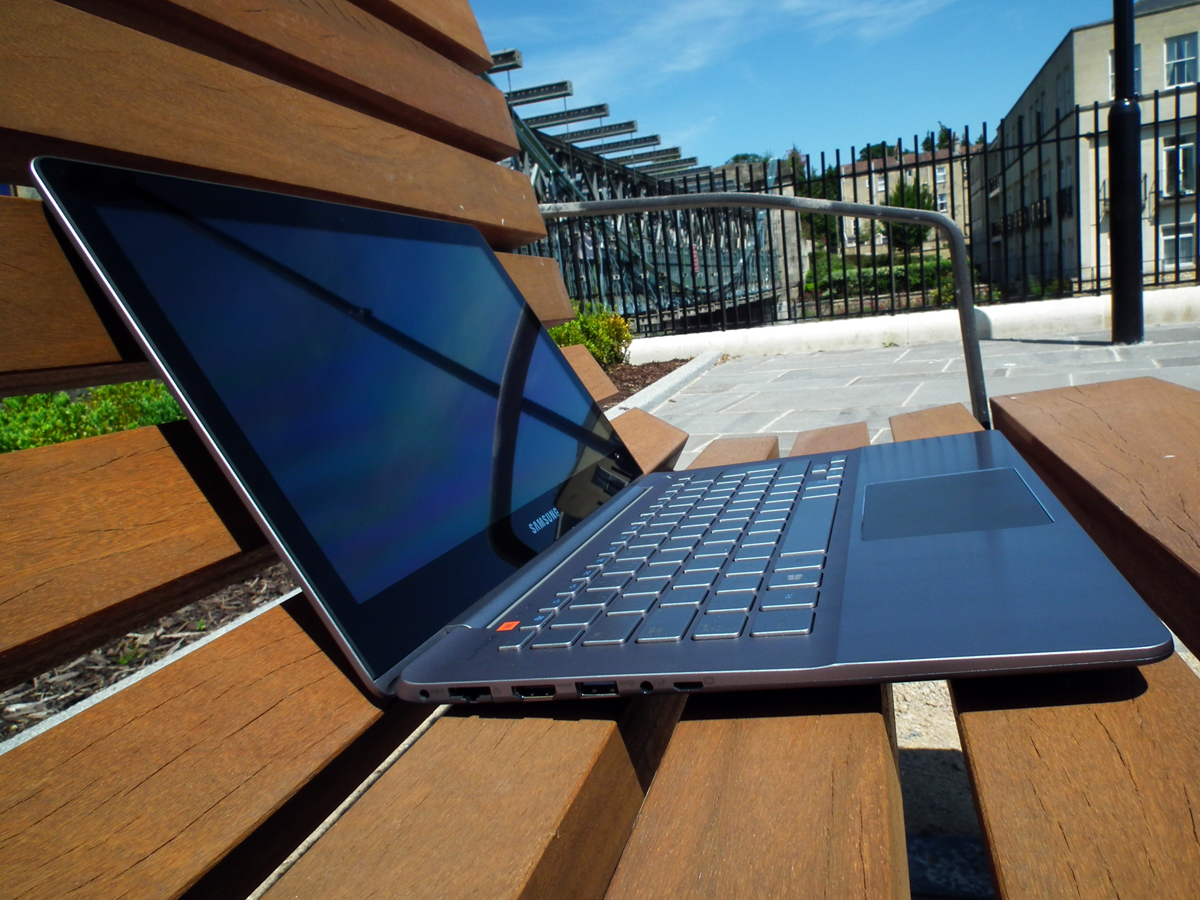 To the left of the screen you'll find a collapsible ethernet port, an HDMI-out, USB 3.0, a mic/headphone combo socket and a mini VGA port. The latter's for connecting that enormous CRT monitor you refuse to get rid of, of course. To the right sit two regular USB slots and an SD card port with a terrifyingly flimsy plastic cover.
The standard WiFi and Bluetooth connections are present and correct, although the former lacks 802.11ac networking – a neat addition to the MacBook Air that you should definitely care about. It's unusual for the normally lackadaisical Apple to get in there first with a product feature, and it leaves Samsung behind.
A reasonable 128GB SSD is available for filling with games and movies, and it predictably allows Windows to boot snappily.
Verdict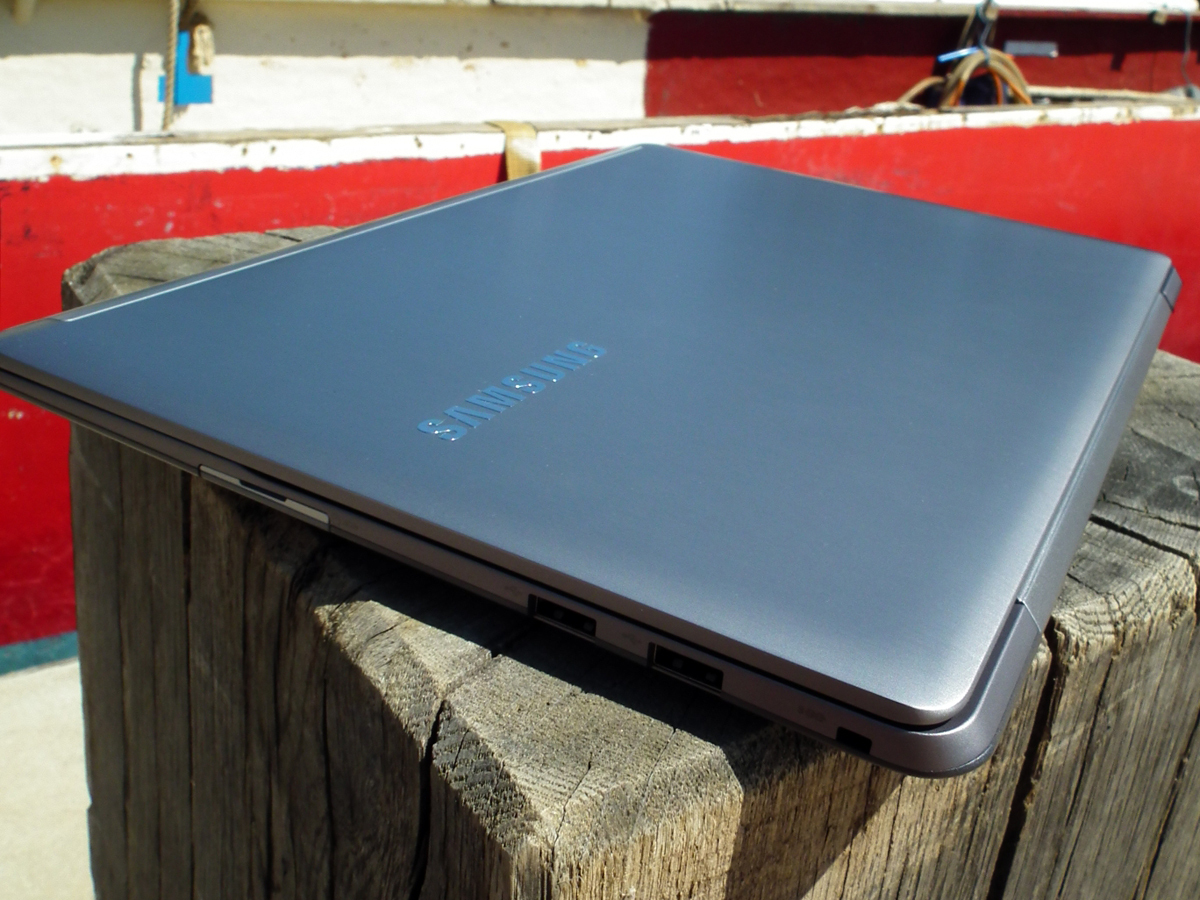 While the Series 7 is a great Ultrabook, and one of the best we've seen, its hardware is flagging in comparison to Apple's latest MacBook.
The screen, though, is magnificent, and deserves the sort of round-the-block queues usually reserved for Cupertino's latest. That alone isn't enough, though, and for now the MacBook Air is safe at the top of our laptops Top 10.
UPDATE: As of 22nd July John Lewis has the Series 7 Ultra discounted to £700. Needless to say that's a great price and would be enough to make this a 5-star laptop. This is a limited-time offer by the looks of things, though, so we're not going to change the rating. Instead we'll simply urge you to move fast if you want one of the best ultrabooks around with a £300 discount.
Stuff Says…
The Series 7's jaw-dropping screen and dedicated graphics chip almost blinded us to its last-gen processor. Almost.
Good Stuff
Fantastic screen
Dedicated graphics
Decent battery by ultrabook standards
Bad Stuff
Last-gen processor
Keyboard and trackpad could be better
Pricey (unless you can find a discount)