Samsung UE55KS9000 review
With 4K and HDR, it's tough to get too close to a telly as stunning as this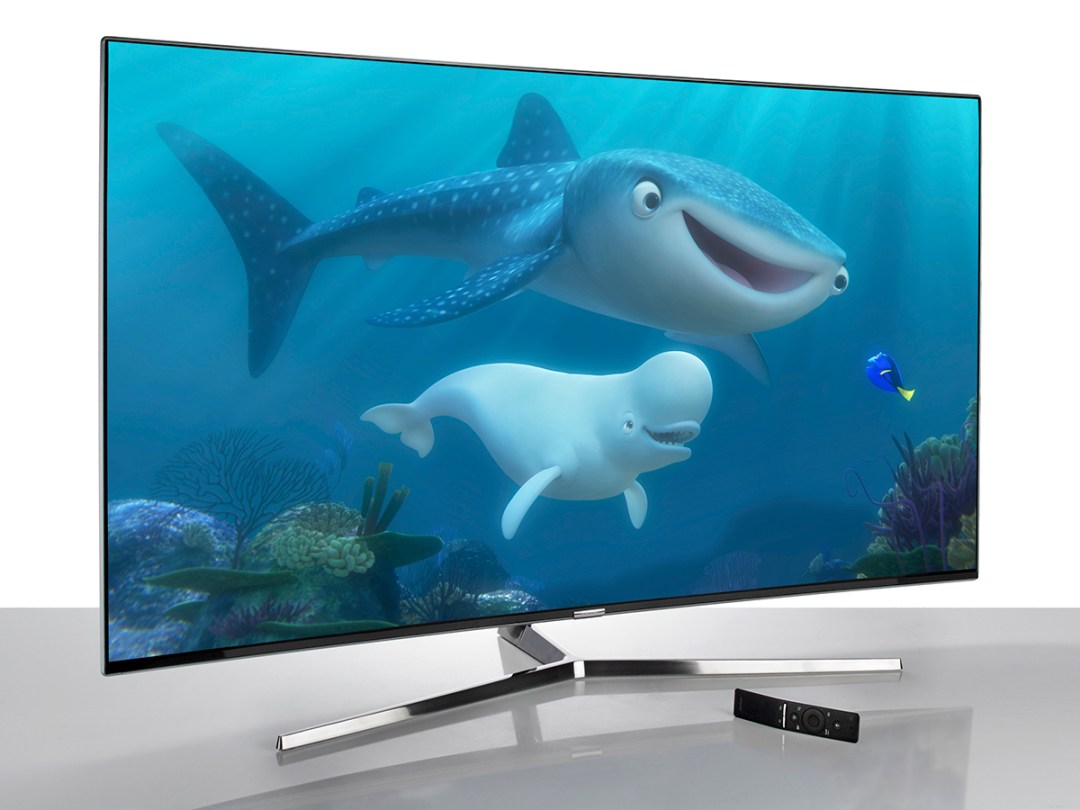 There's an awful lot of yearnable new TV tech out there – and, of course, you want it all.
We know you do.
But not all of us have the four or five grand required for the current Holy Trinity of 21st century telly: 4K, HDR and OLED. Well, those of us with a more moderate budget can rest easy.
This top-spec Samsung shows right from the off that two out of three ain't bad – and that there's plenty of life left in good old LCD yet.
Spot the screws
The KS9000 series sits right at the top of Samsung's mightily impressive range of 2016 TVs, and it certainly looks the part.
The '360-degree design' philosohpy means there's not a screw in sight. Anywhere. It really is a beautiful TV, with a gently curving screen, practically bezel-free face and – if you're inclined to take a peek – spotless back.
That blemish-free look at the rear extends to the inputs as well. A subtle flap hides a solitary USB port and wired internet, but otherwise, there's just one cable leading to Samsung's OneConnect box.
Stash it out of sight and you'll still be able to plug in to four 4K-ready HDMI inputs, twin USBs, and both satellite and terrestrial aerial connections.
The bright stuff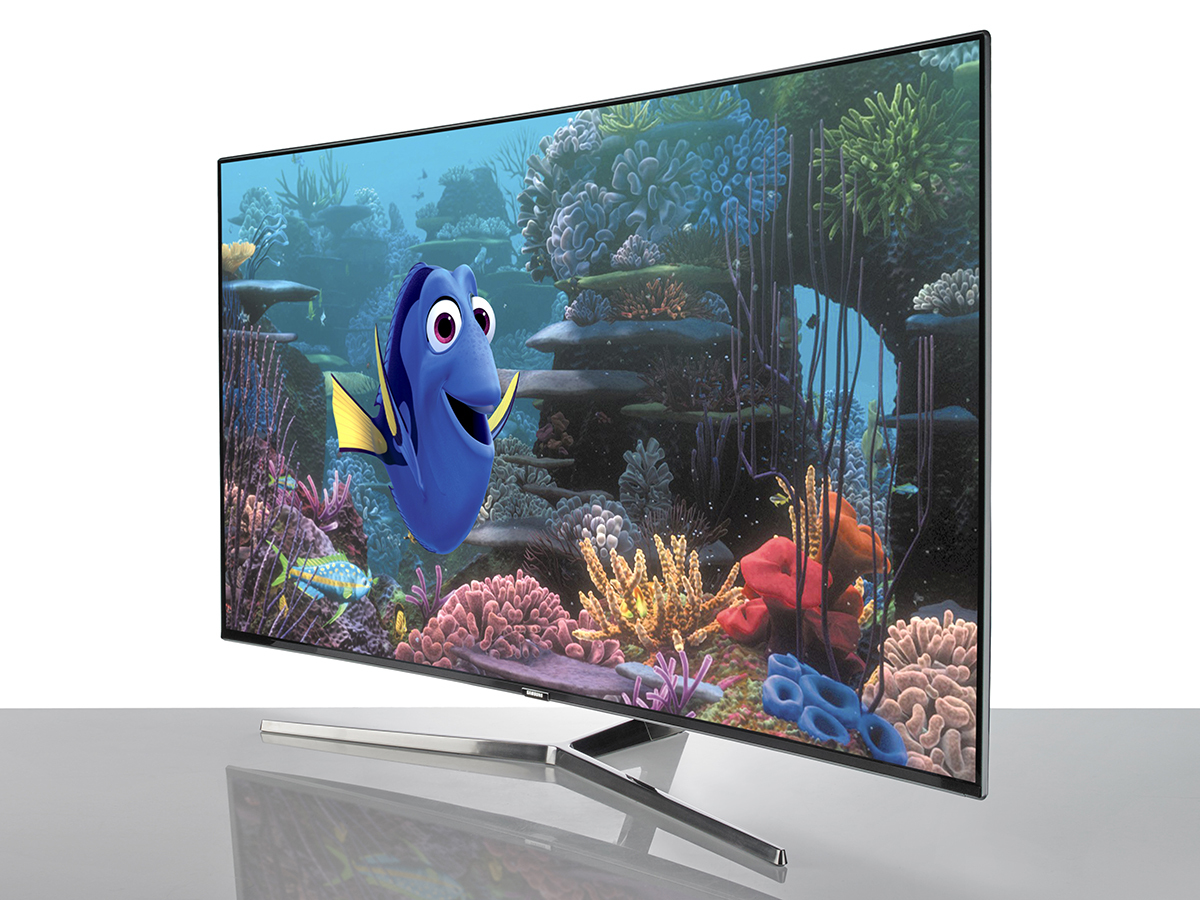 The KS9000 is a 4K set, of course, but more impressively for an LED-backlit TV, it can also hit the 1000 nits peak brightness that'll make HDR video leap out at you from the screen. Oh, and it earns it the natty UHD Premium logo you'll spot on the box.
To hit this luminous height, Samsung has shaken up its standard backlight system, with LEDs running horizontally across the top and bottom of the screen instead of the left and right sides. For the vast majority of the time, it's a huge success.
Samsung has also ditched any options for 3D – but then we can't remember the last time we donned a pair of 3D specs at home, so that's not overly worrying.
A picture to live for…
Being able to go bright is all well and good – but it's what you do with your 1000 nits that counts. In that respect, the Samsung KS9000 is a little beauty. If a 55in screen could be called 'little', at any rate.
Naturally, we had to dive straight in to 4K HDR, and we were suitably impressed. Brightness is, as expected, very good, but it doesn't come at the expense of the darker parts of the picture, which retain a depth and detail that imparts great realism to the image.
HDR isn't only about the dark and the light, though – it's all about the subtle gradations in between too. Samsung scores highly here, with a fine detail and subtlety to the picture and stunning, impactful colours.
A drop down to regular non HDR, non 4K pictures from a mere Full HD Blu-ray doesn't bring any major character change to the image – all is as natural as before, if not quite so detailed. This thing'll do justice to pretty much anything you put through it.
…not quite sound to die for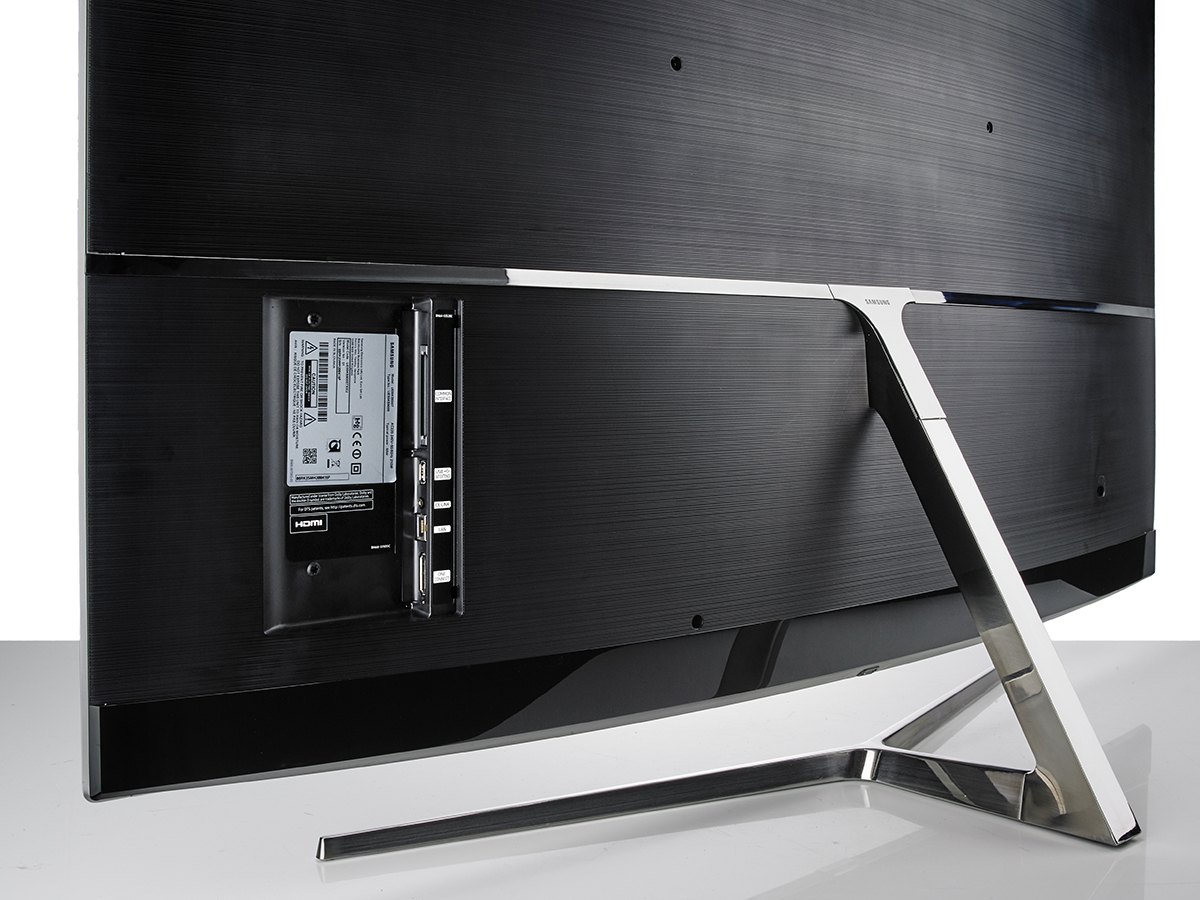 As far as traditional flat-screen TVs go, the UE55KS9000 sounds pretty good. One of the benefits of having a 55in screen is that Samsung can squeeze some reasonable size drive units into the frame – svelte looking though it undoubtedly is.
Indeed, this set can blast out 60W in a 4.1-channel setup – and it goes loud enough without sounding harsh.
But still, a picture that is really pretty special deserves better. There's not a huge amount of detail, and the low end is just too weak to do justice to films and games.
We'd go at the very least for a decent soundbar – but a full surround-sound system is what this screen truly deserves. If you've never experienced it, you'll be amazed how much great sound adds to your enjoyment of your TV.
Smarts, doesn't it?
We like what Samsung has done with this year's TVs as far as the smart experience goes – although to get the full gamut of UK catch-up services, we are still awaiting some apps to be delivered.
Still, as far as 4K and HDR are concerned, Netflix and Amazon Prime are both present and correct.
The Tizen operating system has also been tweaked to be faster and more intuitive to use. That's no mean feat, seeing as it was pretty zippy last year. It's between this and LG's WebOS as to who has the best Smart TV system out there, and while we reckon LG just pips Tizen to the post, it's a close run race.
We're pleased to see that the smart remote control is much simpler to use than some of the units of old, too. It's far better for it, whether you're just controlling the TV with it or doubling as a basic remote for the rest of your kit. That simple D-pad makes it a joy to use.
Samsung UE55KS9000 verdict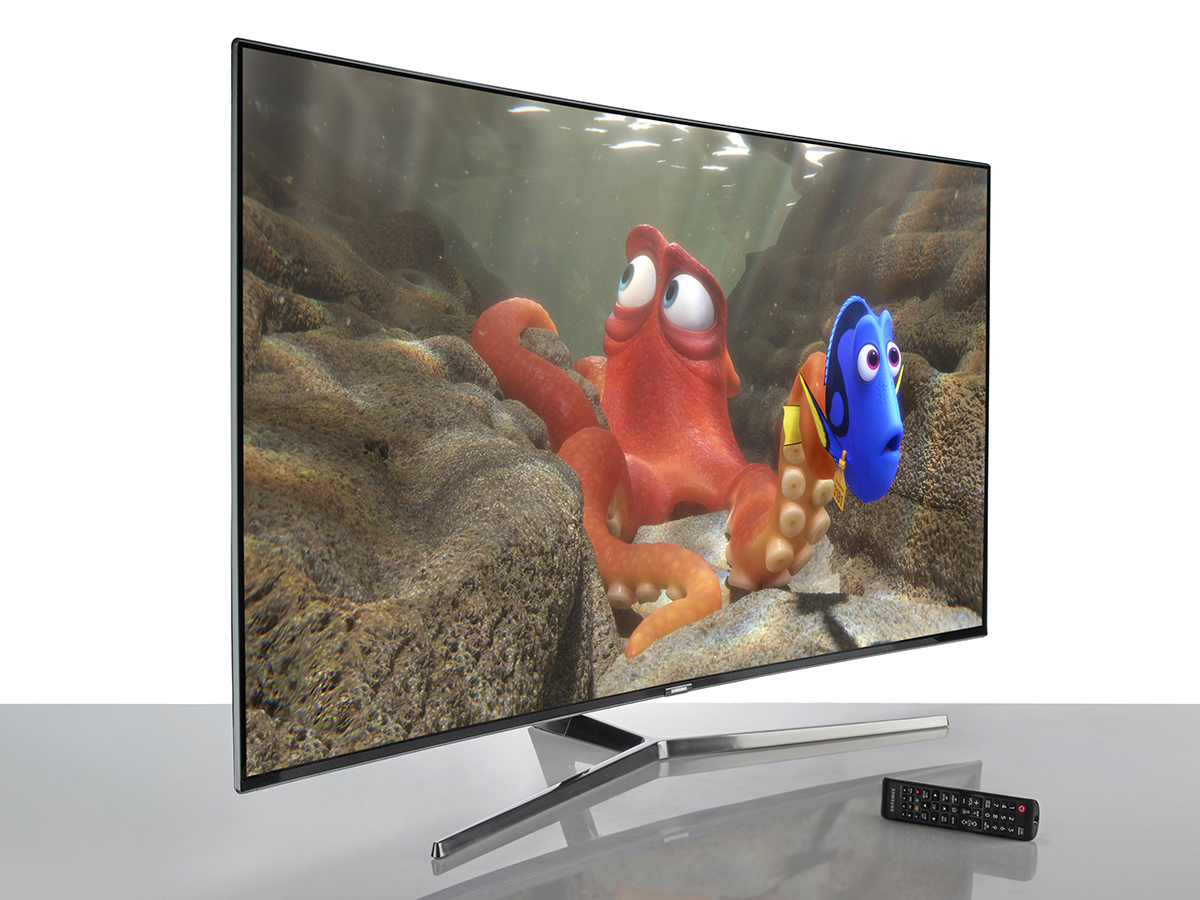 The UE55KS9000 is a hugely impressive TV – and it certainly shows that there's no need to stick your nose up at LCD tech just yet. OLED might be great, but it still costs a small fortune – and the LCD tech at work here is almost as good.
Samsung's nailed the design here, and the smart TV system ticks all the boxes too. If your TV needs to make an impression before you even power it on, this'll get the job done.
But most importantly, if you yearn for 4K and HDR pictures (and you really should) but can't spend megabucks to get them, this is a fine alternative to the Nirvana of OLED.
Buy the Samsung UE55KS9000 here from Amazon
Tech specs
| | |
| --- | --- |
| SCREEN SIZE | 55in |
| RESOLUTION | 3840 x 2160 |
| INPUTS | HDMI x4, USB x3 |
| WI-FI | Yes |
| DIMENSIONS | 713 x 1230 x x 93mm |
| STREAMING | Netflix 4K |
Stuff Says…
A splendid TV: 4K, HDR and superior smarts in a beautiful svelte package.
Good Stuff
Excellent picture, whether in 4K, HD or SD
Smart functionality means 4K and HDR programming is easily available
Stunning looks will grace any living room
Bad Stuff
LCD tech means occasional slight light-bleed issues
No 3D functionality