Sennheiser IE 80 review
Sennheiser's in-ears are punchier and better balanced than ever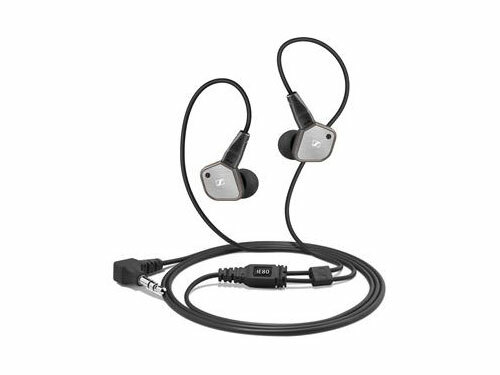 We were rather fond of the old Sennheiser IE 8 in-ears. Massively comfortable, well made and deeply, adjustably bassy, they were great for fluid tunes on a long commute. But it's possible they were just a touch too smooth, which could take some of the kick out of pumping tracks.
Good, then, that Sennhiser has made some tweaks for its new IE 80 buds. They're just as comfy, bassy and well-crafted but they're also punchier, clearer and better balanced.
Leave the bass adjuster at the lowest level for the most balanced delivery and bear in mind that there's no in-line control, which could upset iPod fans, but as with the IE 8s, there's bound to be an alternate model on the way.
Klipsch's X10is have finer detail and precision, but if you like your sound bassier then the IE 80s are well worth a listen.