Shokz OpenRun Pro review: rad to the bone
Brings the bass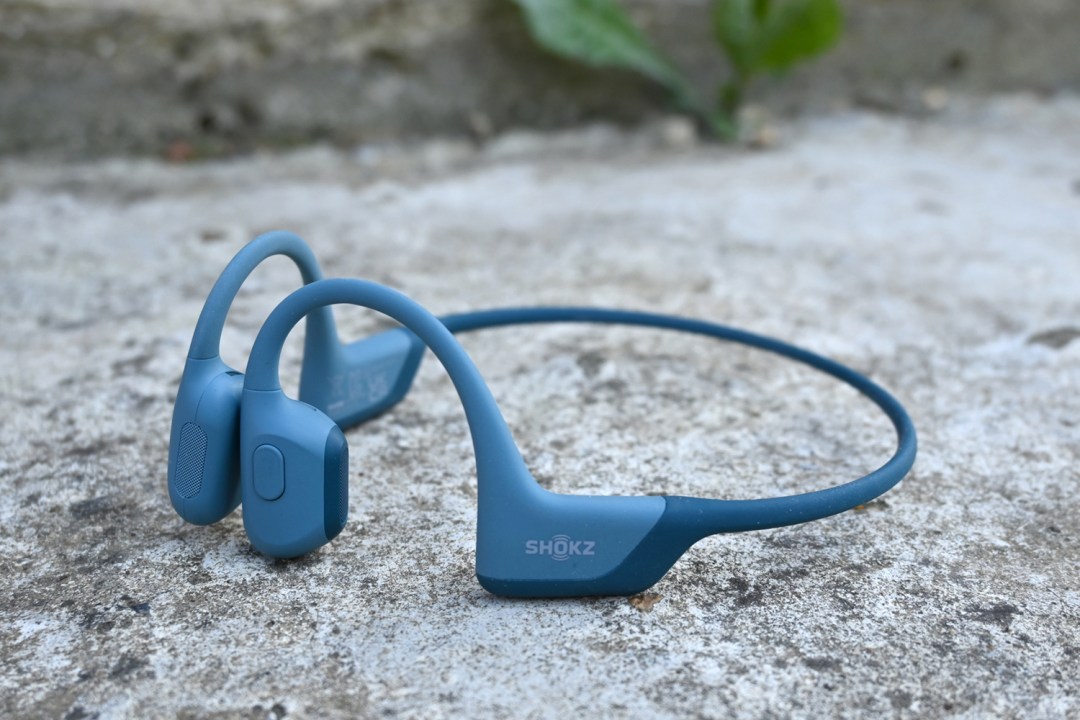 Bone conduction sounds like a medical procedure, but is actually audio tech aimed at runners, cyclists and other fitness fantatics. Shokz (formerly Aftershokz) has been at the forefront for a while now, and the new OpenRun Pro aims to increase that lead with even better sound.
The open-ear design helps you stay aware of what's going on around you, rather than regular wireless earphones that block out all outside noise, and means you won't spend half your workout adjusting your buds to stop 'em falling out, either.
Usually bone conduction can't compete on audio quality, but Shokz reckons this latest pair brings more bass. The Openrun Pro is also super-light, and long lasting. For exercising, what more could you want?
Design & build: seeing the light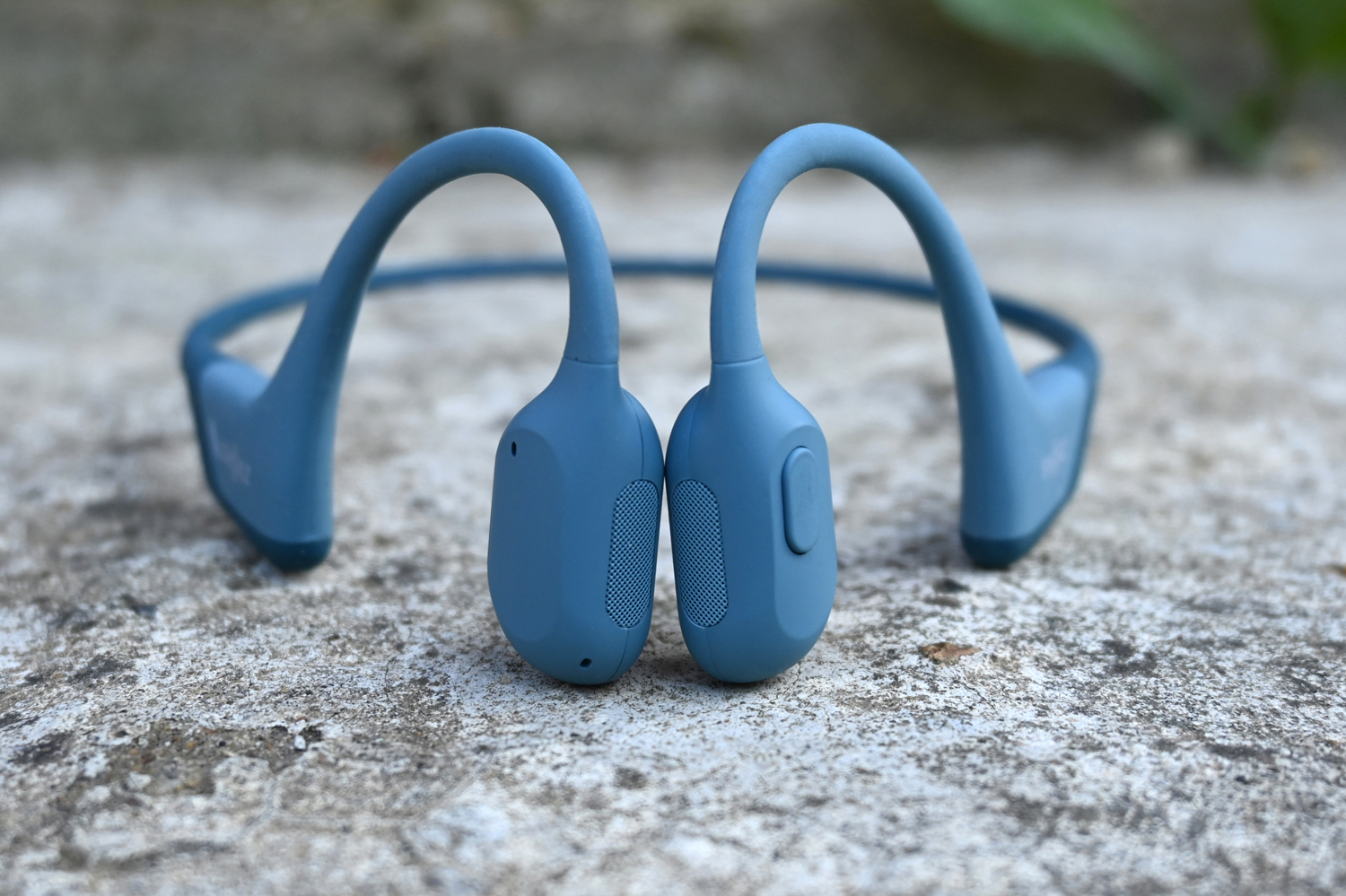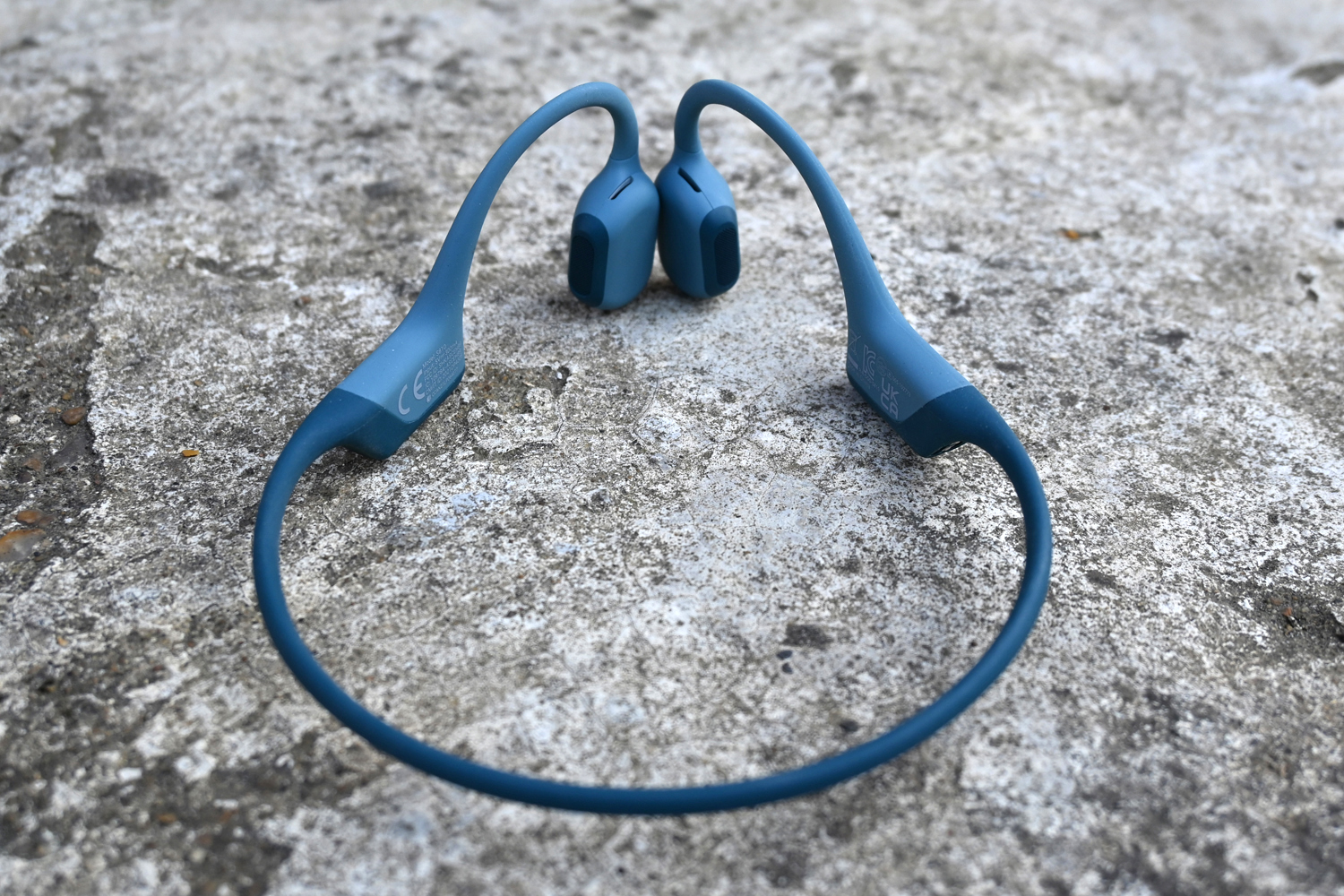 The Openrun Pro follows Shokz' familiar bone conduction formula: vibration drivers built into over-ear hooks, held in place by a slim band that goes behind your neck, rather than over your head. It's visually unchanged from the cheaper Openrun, aside from a few new colour choices.
At just 29g this is an exceptionally light headset, and it's impressively slim, too. While not as subtle as a set of true wireless in-ears, they don't demand attention when worn on the morning commute.
There's no adjustment here, with the band sitting loose around your neck and the inward-angled drivers placing pressure on your cheeks to keep things in place. It's certainly effective: we couldn't send them flying even while running at full sprint.
The pressure on your cheek bones means you won't completely forget you're wearing them, but they really are comfortable enough to wear all day.
With an IP55 rating, it won't matter if you get sweaty during a workout, and is actually a downgrade from the vanilla Openrun. It's no good for taking to the pool, either: you'll need the Shokz Openswim if you're planning to go for a dip.
Features & battery life: smart touch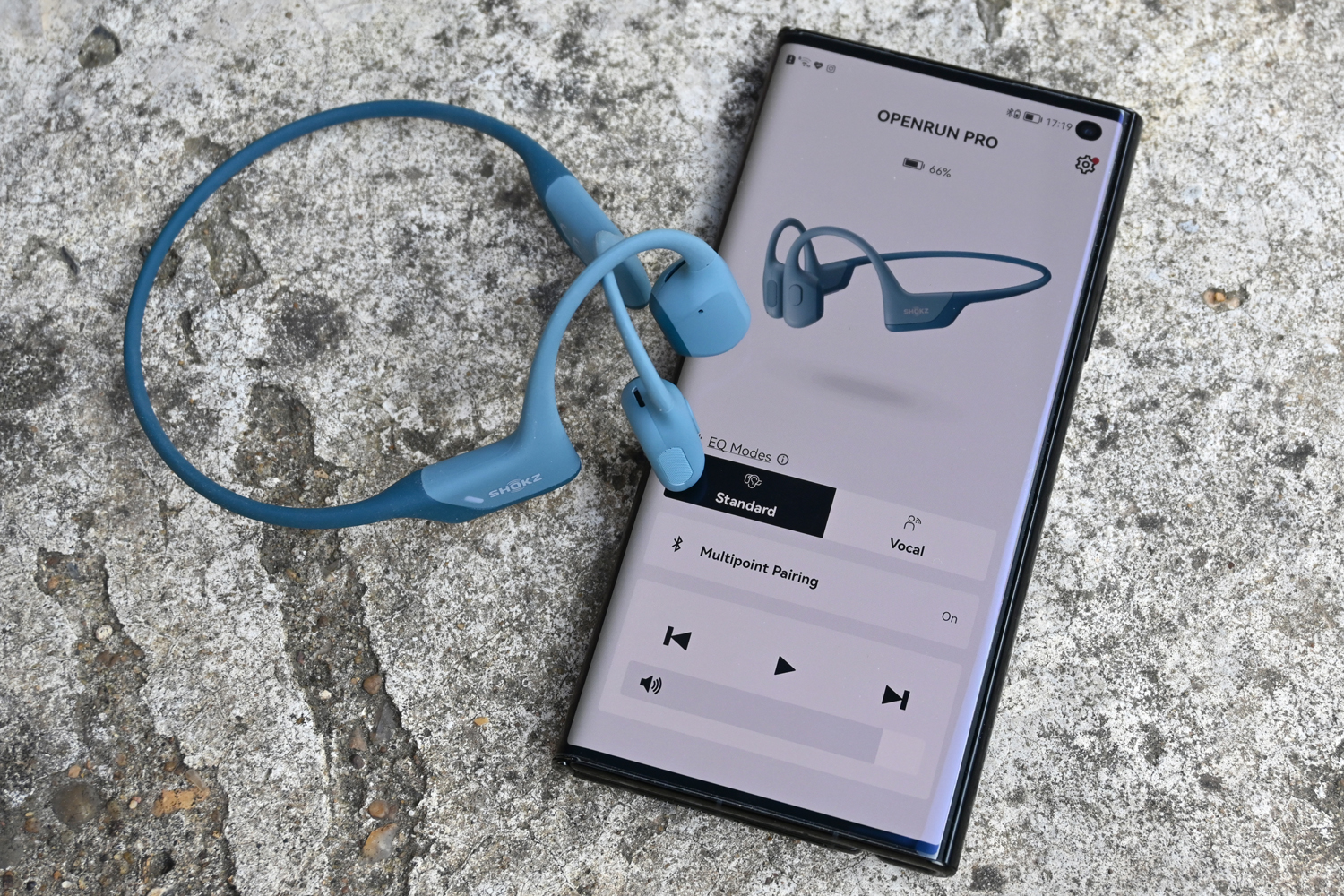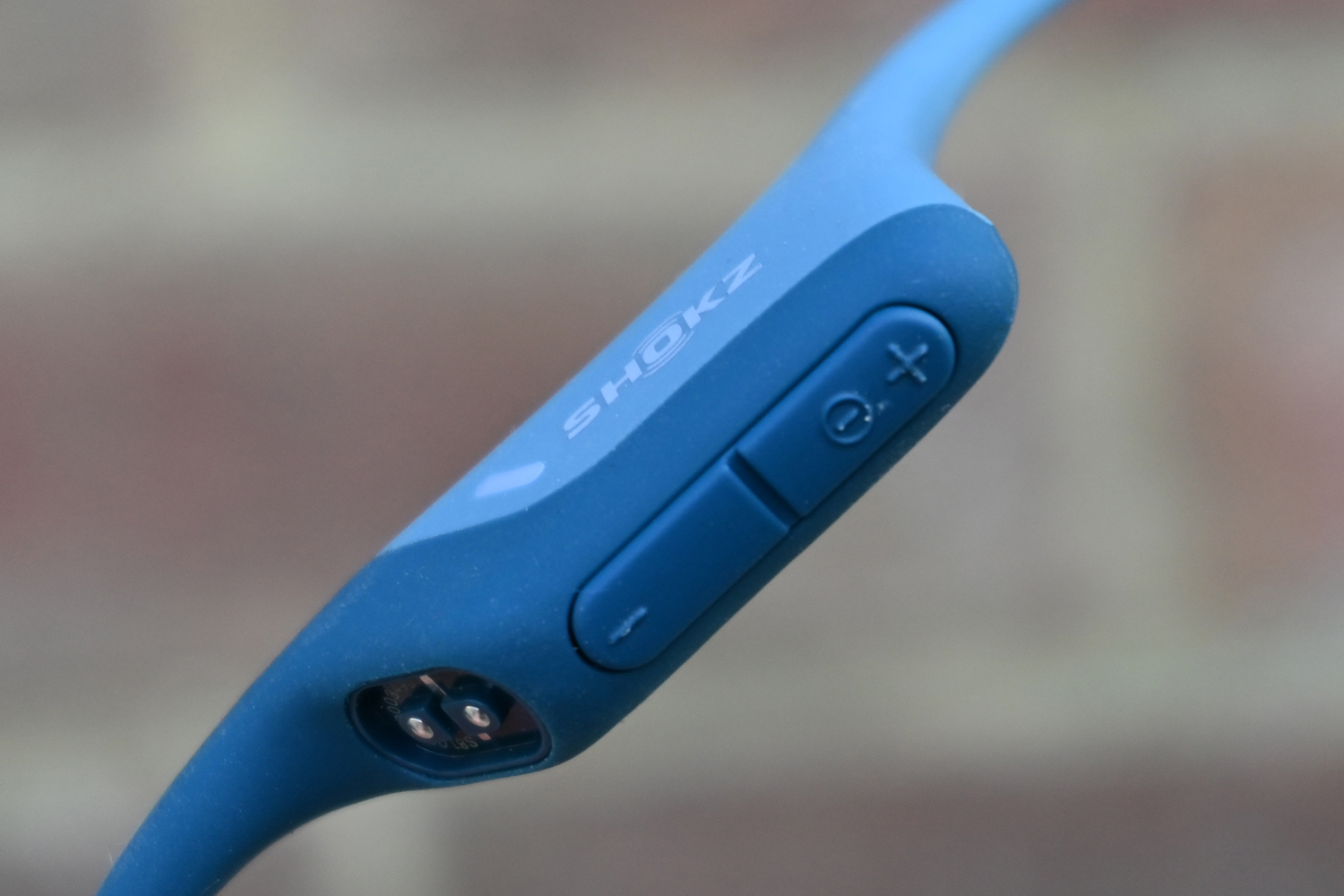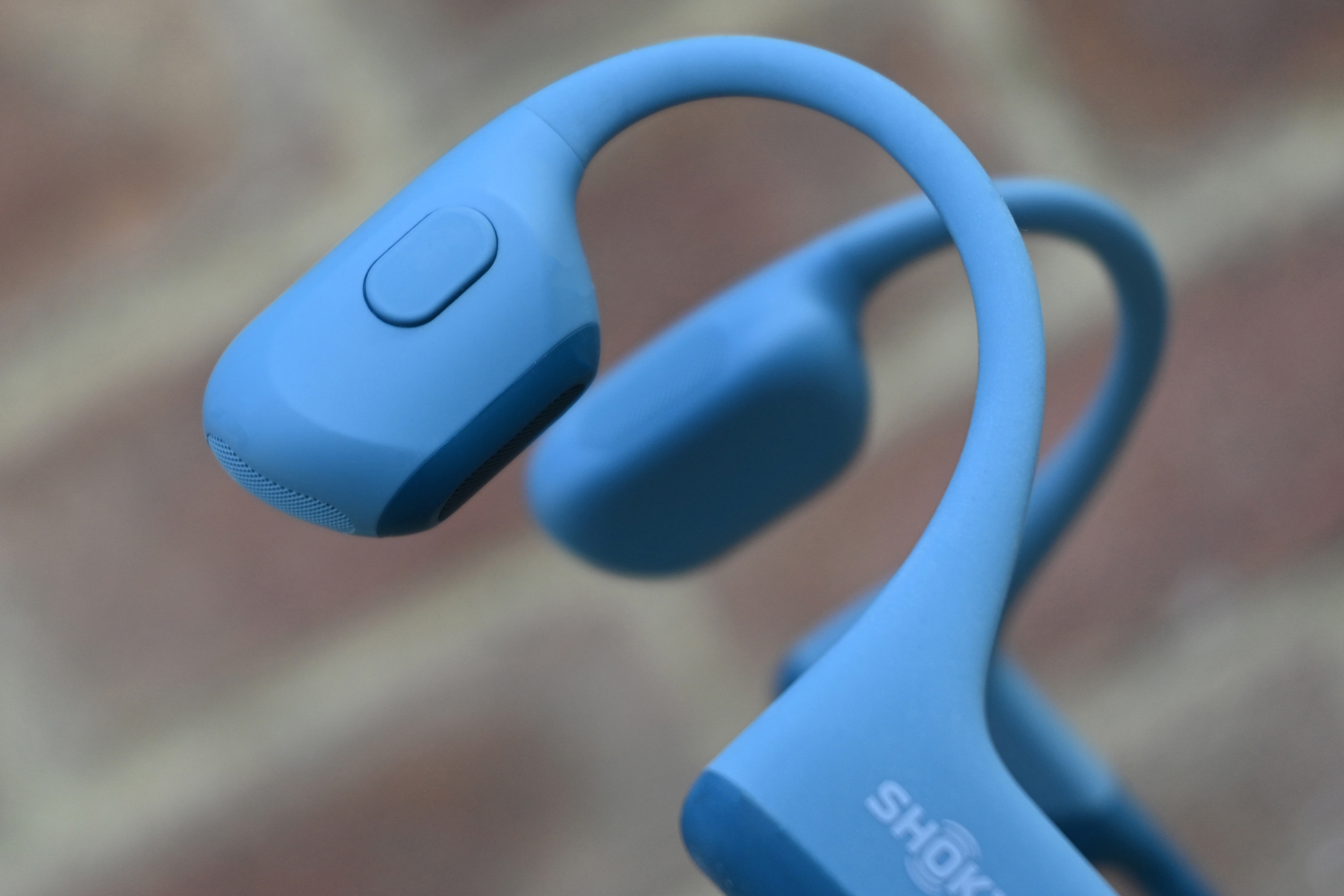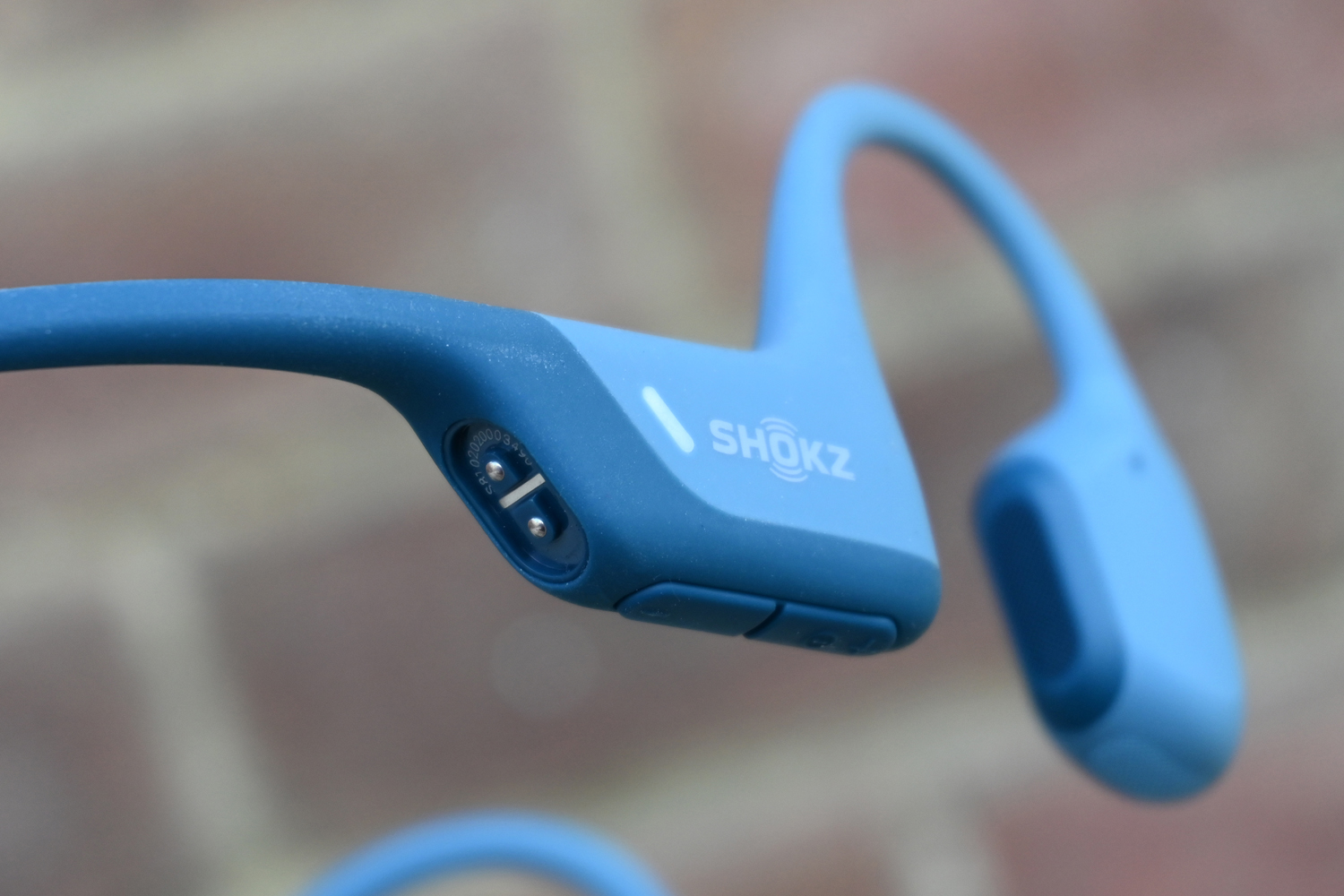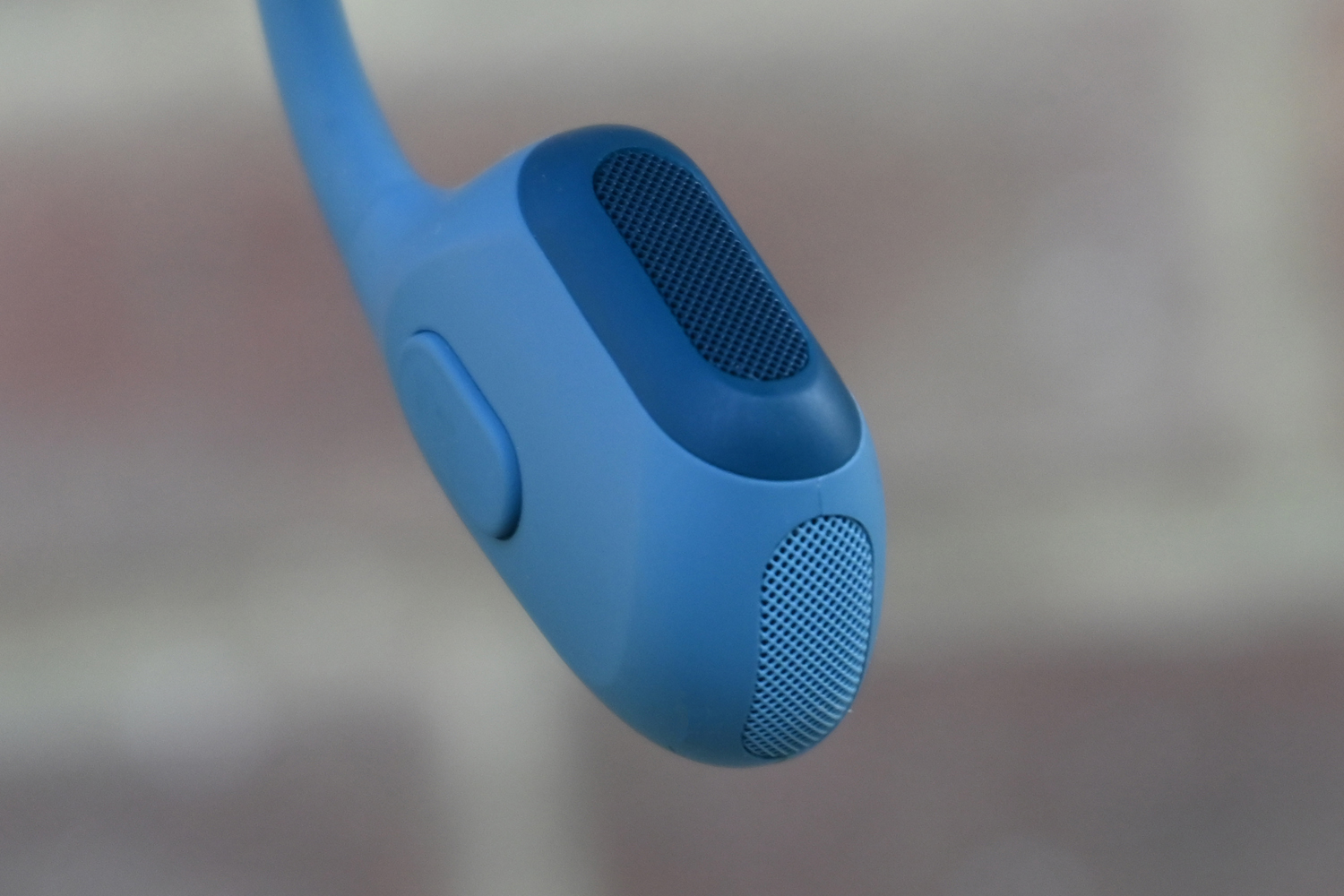 Physical buttons are the order of the day, rather than touch-sensitive gestures. Smart move, Shokz: the multifunction button is much easier to find while exercising, and it works perfectly even if your hands are sweaty. It does the usual play/pause/skip track multi-taps, can answer incoming calls, or wake your phone's voice assistant. Two noise-cancelling mics do a respectable job at cutting out wind while talking.
Two smaller buttons on the right control volume and power. They sit further back so aren't quite as easy to reach, but are big enough to find quickly. Behind it, there's a magnetic charging port. It's nowhere near as fiddly as the microUSB port seen on older models, but is proprietary: if you leave it at home then get to the gym with a flat battery, you're out of luck.
Then again, seeing how the headphones tell you the current battery life every time you power 'em on (high, medium or low), and gives several warnings before shutting down when running out of juice, you're unlikely to get caught short.
Even better, a five-minute quick charge is good for an hour and a half of listening, so you can plug in while getting changed into your gym kit and be good for an entire workout.
We saw between eight and nine hours of music playback with volume cranked to 90%. That's short of Shokz' 10 hour estimate, but a step up from rival bone conductors – and more on par with true wireless in-ears aimed at fitness fanatics.
Sound quality: ready to rumble?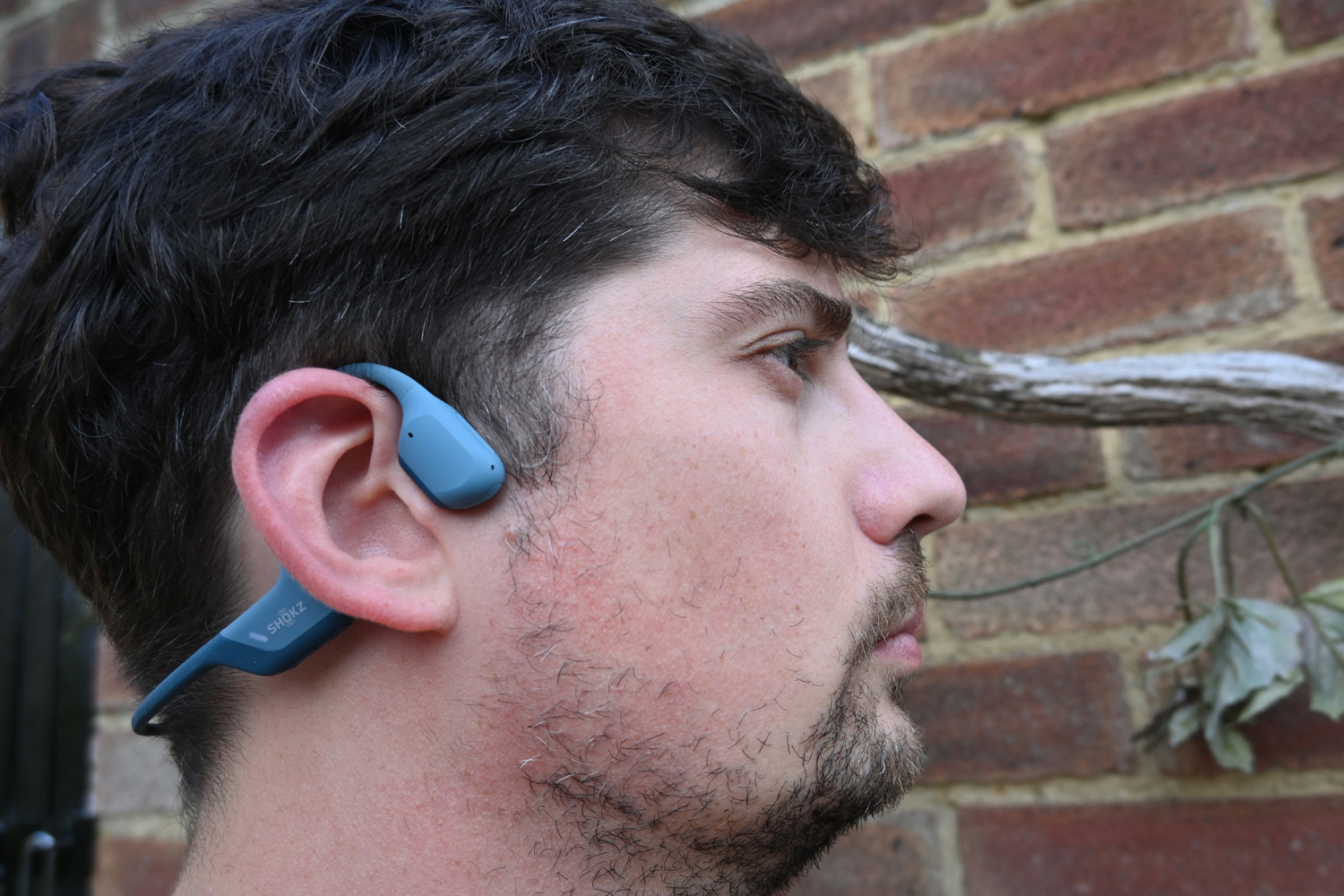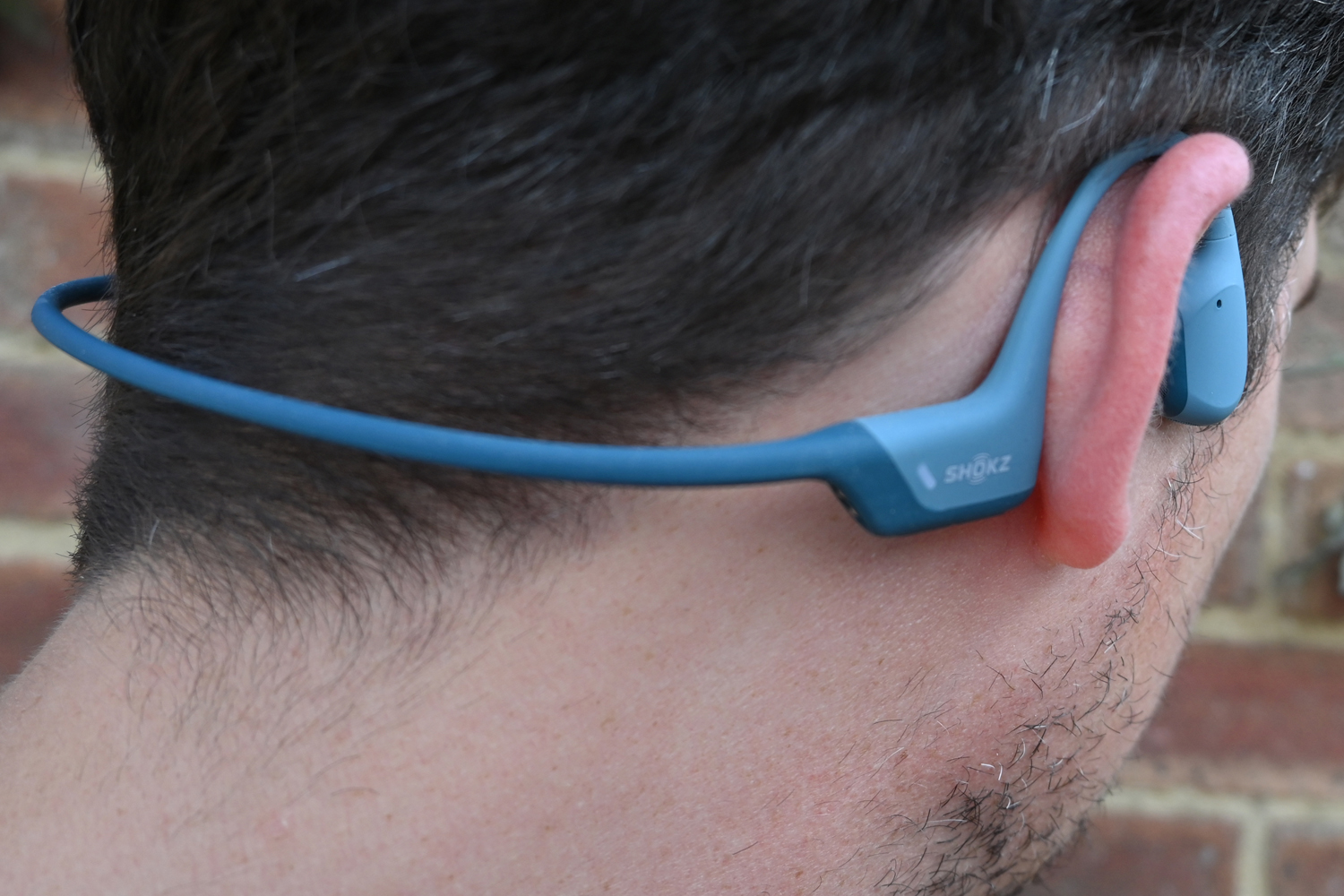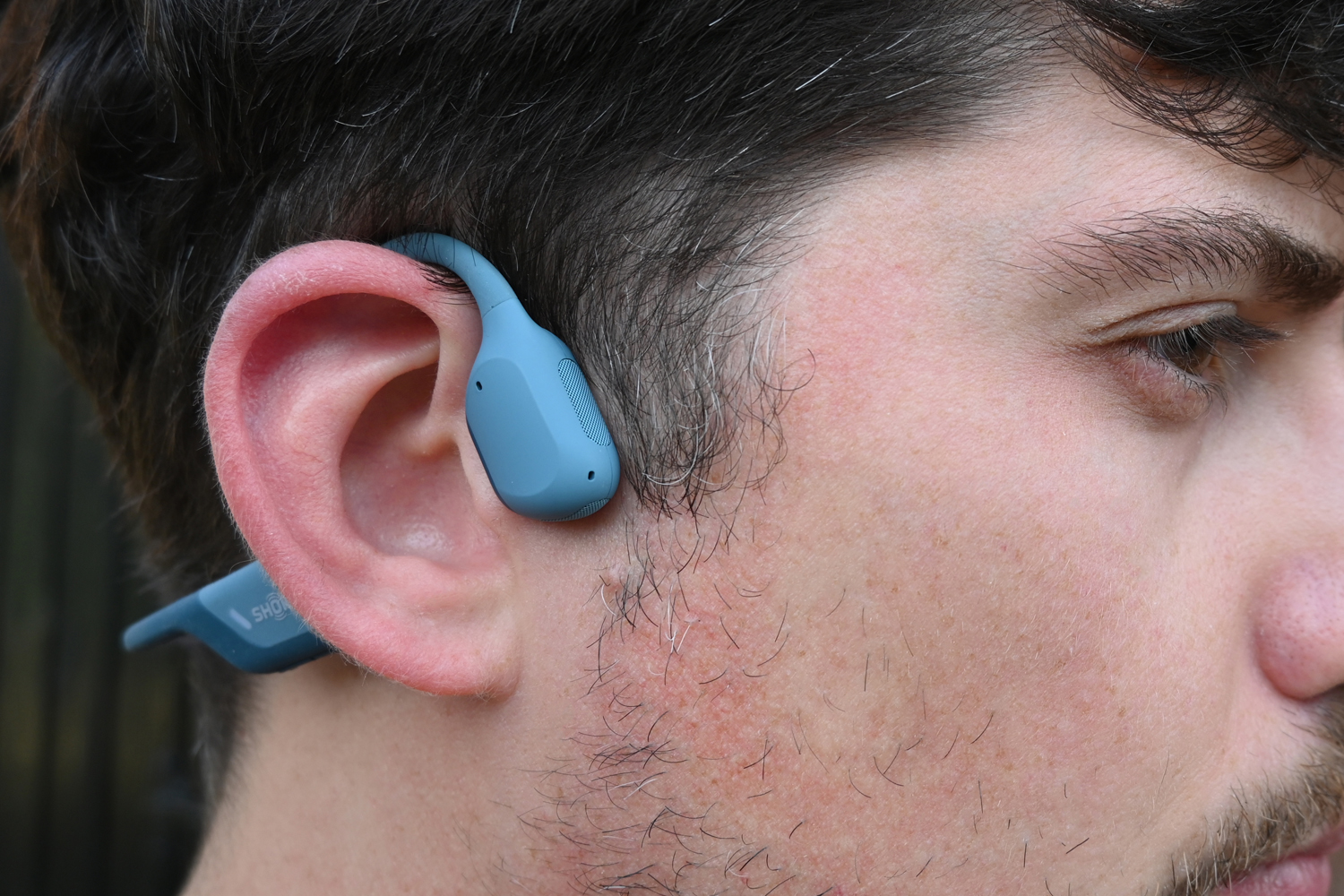 No bone conduction headset delivers the clarity or definition of a set of traditional earbuds – but the Openrun Pro gets closer than ever. Electronic and rock tracks have a lot more presence now, with good mid-range presence and slightly crisper high notes. A dedicated Vocal EQ mode, activated through the smartphone companion app, sharpens up speech even further, which is useful for podcasts and audiobooks.
There's still a slightly muddy aspect that's part and parcel of the tech, but we could still enjoy our workout playlists. Vocals are clear enough, and the addition of two bass enhancers has definitely helped round out the sound.
The step up is a subtle one, but it absolutely adds more weight to your tracks. As long as you're not expecting a proper low-end rumble, you'll appreciate what a difference this makes.
The volume has to be cranked all the way up to really get the best bass, though, at which point you can really feel the vibrations. It's no more than a mild tickle in time with your tunes, but some might find it distracting. And even at max volume, not having your ear canals obstructed means you can still hear the outside world.
We can't ignore sound leakage either. These fare better than other bone conduction headsets, but at reasonable volumes, there's still a good chance your colleagues or fellow commuters are going to know exactly what you're listening to.
Shokz Openrun Pro verdict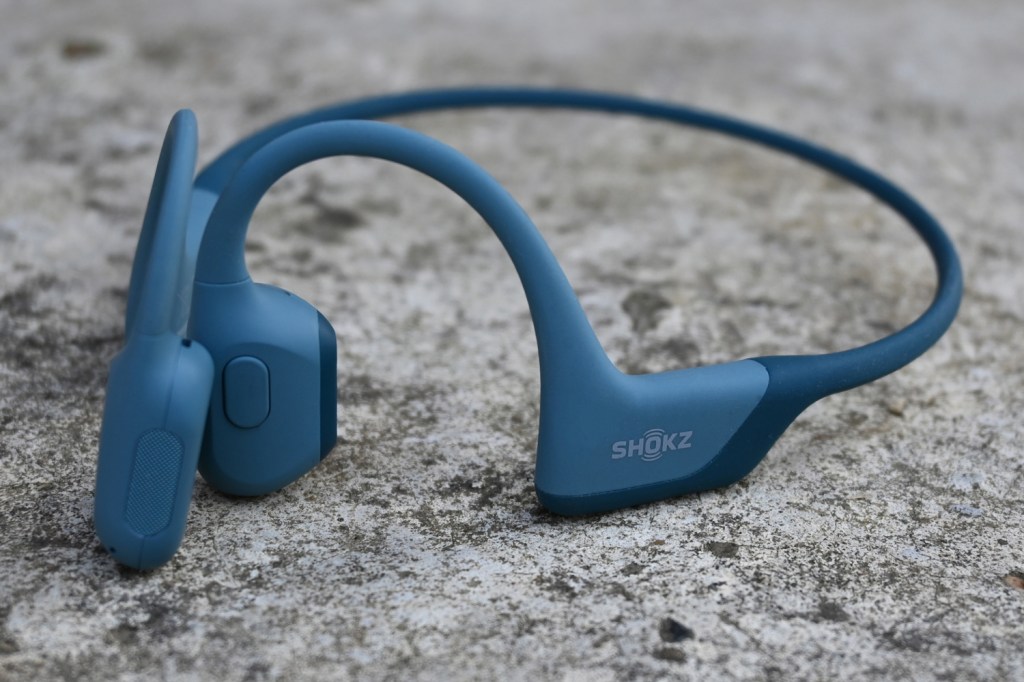 The Openrun Pro majors on comfort, has great battery life, and is a much safer alternative to regular earphones when exercising outdoors. For runners and cyclists, that alone could make them worth a look.
There's no ignoring the fact you give up sound quality, even if Shokz has managed to improve things compared to its last-gen effort. You also pay a premium compared to the vanilla OpenRun, which isn't that much of a sonic step back.
If you want the best-sounding bone conductors, though, this is the one to go for.
Stuff Says…
Delivers better-sounding audio than any bone conducting rival. The OpenRun Pro also goes the distance on battery life, is comfortable to wear, and charges rapidly. Open-ear headsets don't get much better.
Good Stuff
Ultra light and comfortable for exercise
As good as bone conduction sound gets
Dependable battery life
Bad Stuff
No fit adjustment
Proprietary charging cable
Too easily drowned out by traffic
Shokz OpenRun Pro technical specifications
| | |
| --- | --- |
| Drivers | Bone conduction |
| Active noise cancellation | No |
| Battery life | 10 hours |
| Wireless charging | No |
| Bluetooth version | Bluetooth 5.1 |
| Codecs supported | SBC/AAC |
| Durability | IP55 |
| Weight | 29g |