Sonos Roam review
Roam, sweet Roam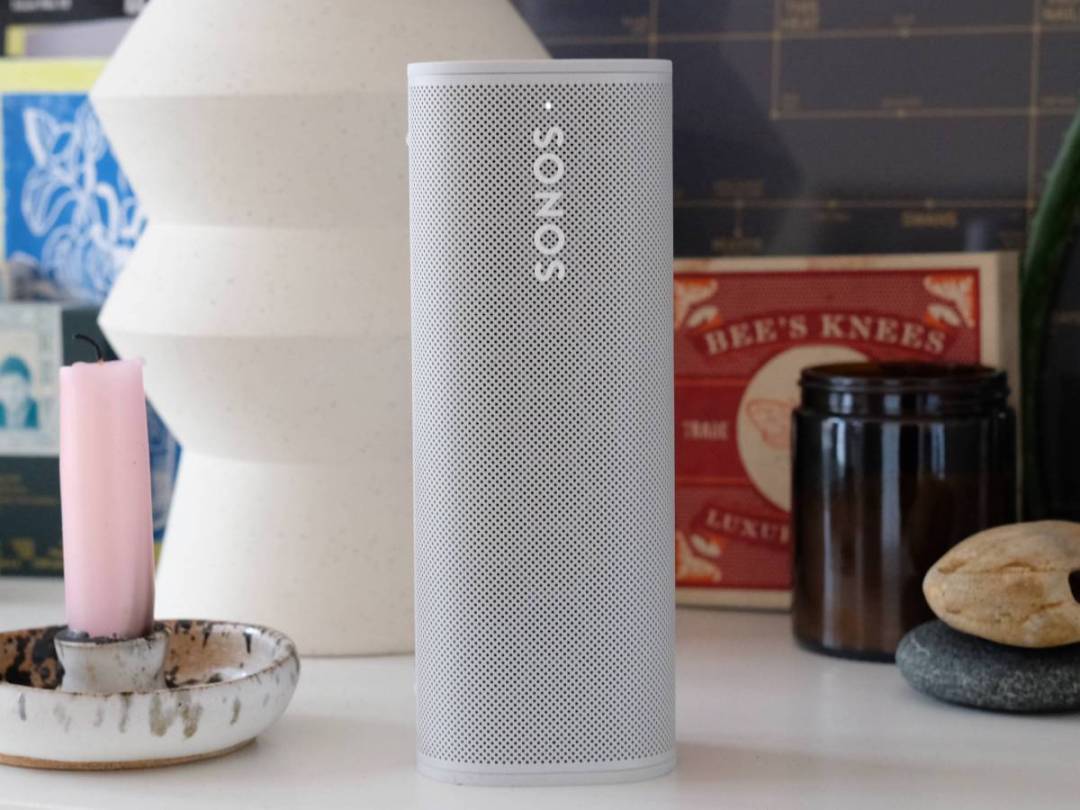 Once you're in the Sonos ecosystem, understandably drawn to the beautifully-designed hardware and excellent sound, you're willing to look past little niggles that are common-place with WiFi-tethered kit.
The Sonos Roam is the US company's first proper portable speaker, even if the Sonos Move would like to claim that title. The the sheer heft and size of the latter make it very low down on our list of speakers that we'd sling in the satchel for a weekend away or a jaunt to the park. Not so with the far more sensible Roam.
Being both WiFi and Bluetooth enabled, it'll play nice with your existing Sonos setup and makes for a sweet addition. It'll also attract punters looking for a Bluetooth speaker who've got little interest into the Sonos world at all. Roam is the most accessible speaker Sonos has ever produced, a calculated decision in time for summer, and now finds itself competing with Bluetooth speaker stalwarts like JBL and Ultimate Ears.
Without dwelling on why it's taken so long to get to this point; has Sonos managed to strike that balance of portability, versatility and sublime sound?
Design and build: Roam and dry
There's very little to complain about from a design point of view. The Roam is light (430g), it's small (17cm x 6cm x 6cm), and it's designed to stand either vertically or horizontally depending on the available space.
It's robust, it's properly waterproof (IP67) and it's got that minimalist Sonos styling, available in matt black or white colourways. It's the antidote to the garish-coloured patterned Bluetooth speakers often seen blasting out skanky tunes on the common.
The Roam has a refined aesthetic, in-keeping with the rest of the Sonos family, and largely owing to that front metal mesh and those rounded edges. The back is plastic, but feels sturdy and the two ends are rubberised to help absorb shock.
Unlike the latest Sonos One (2nd gen) and most other products in the multi-room offering, the buttons here are physical, to avoid any accidental presses. This is a wise decision. USB-C charging makes a delightful divergence from what we're used to seeing with Sonos and the branded cable which comes in the box is neatly angled so that it never gets in the way or tangles. You'll also find the power button here. Wireless charging is available with any Qi charger, and Sonos makes a custom-designed magnetic wireless charger, which sadly isn't included.
Above the logo there's a tiny LED dot to display the speaker's connection, signal errors and when volume is muted. The other LED on the top cap, next to the buttons indicated when the microphones are active. The final LED is found at the bottom and shows power and charge status, showing orange when it's thirsty.
Features: Roam for one more?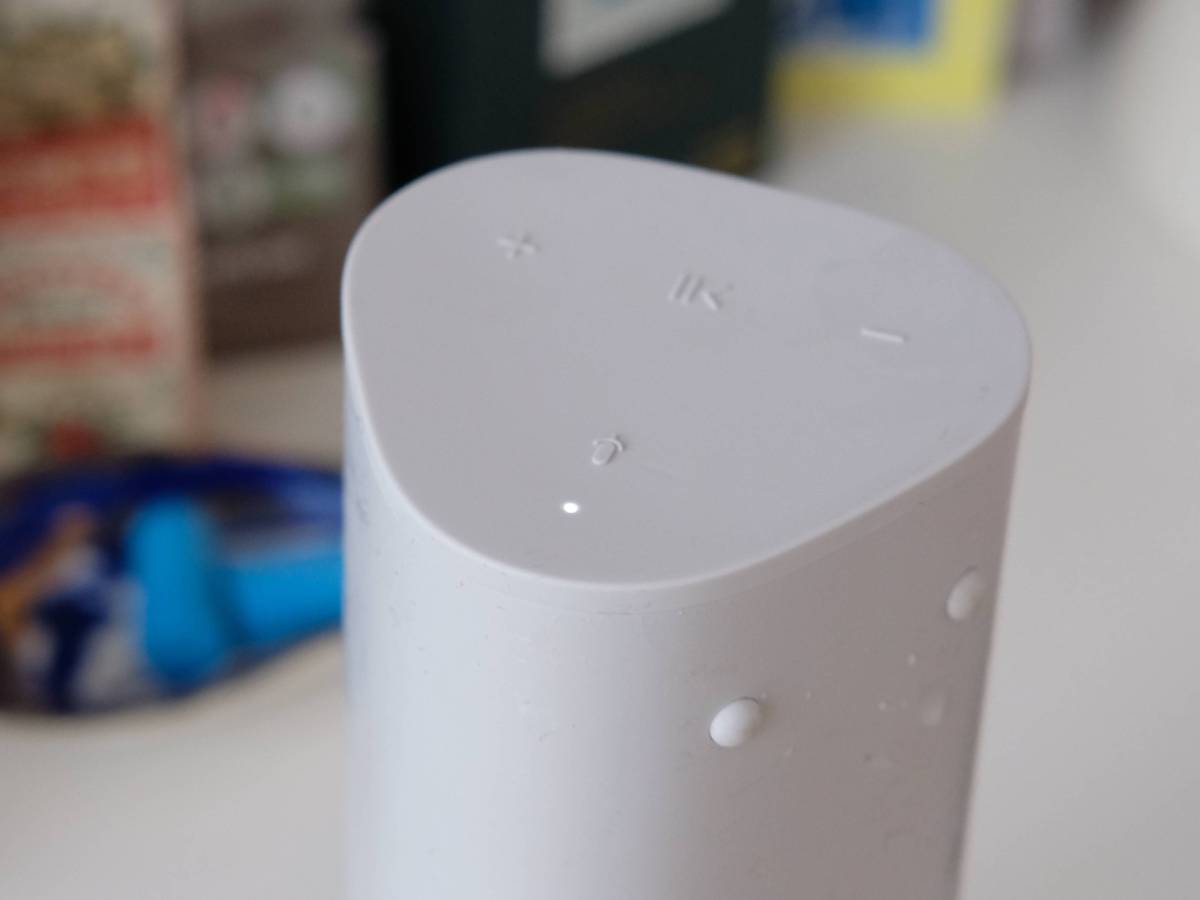 If Sonos is going forth into the world of truly portable music players, then it's got to offer a cornucopia of delights when it comes to features. And in that respect, it delivers.
The Sonos app immediately found our Roam and the pairing process was a doddle. Either control the Roam straight from your music streaming platform or podcast app, or select AirPlay 2 on your Apple device. When you're on WiFi, Amazon's Alexa or Google Assistant are on voice command duties at the press of a button and use the built-in microphones.
Auto TruePlay, which we saw introduced on the Sonos Move, has benefitted from an upgrade. The Roam will tune its soundstage to suit the environment whether you're inside or outside. TruePlay won't be able to perform its magic if the mics are muted, which is worth noting.
One of the new features is Sound Swap, which will switch the audio to the nearest Sonos speaker in the vicinity. Simply press down the play/pause button and the Sonos Roam will ping the sound accordingly, which is especially useful if you're listening to music indoors and you wish to take it outdoors via the Roam.
Connectivity never lets us down with the ability to switch between Bluetooth and WiFi, so there were never any issues when we returned from the park and wanted to reconnect to our home WiFi. It just worked automatically to the point you don't really need to think about it at all.
Sonos promises a 10 hour battery life. We reckon it's slightly shy of that, but were never left music-less. You can keep an eye on battery life via the app, or summon a voice assistant to tell you, but that'll probably drain your battery even further.
While you do get the aforementioned cable in the box, there's no charger, so you'll need to source a 5v/1.5A or 2.1A or more powerful adapter. It takes around 2 hours to get to full charge, but we'd like to have seen some kind of quick-boost charging abilities given that other Bluetooth speakers tend to go for longer.
Performance: Is there an elephant in the roam?
For a Sonos speaker, the sound quality is okay. For a Sonos speaker of this size and form? It's seriously impressive.
It might not outweigh the competition from the likes of JBL and Ultimate Ears, but it certainly matches them. One thing this little toblerone-shaped boombox doesn't lack, is bass. Sound is incredibly impactful for a speaker so small, in fact, it's a bit overzealous in certain tracks.
Everything is well-balanced in the mid-range and the low end is decidedly thumping, but it does suffer at the high-end, lacking a bit of clarity. Of course, not one of your mates in the park is going to hush the crowd to comment that Jane Weaver's voice is ever so slightly dampened in the 'The Revolution of Super Visions'. It's true, but it's not really distracting enough to worry about.
Sonos Roam verdict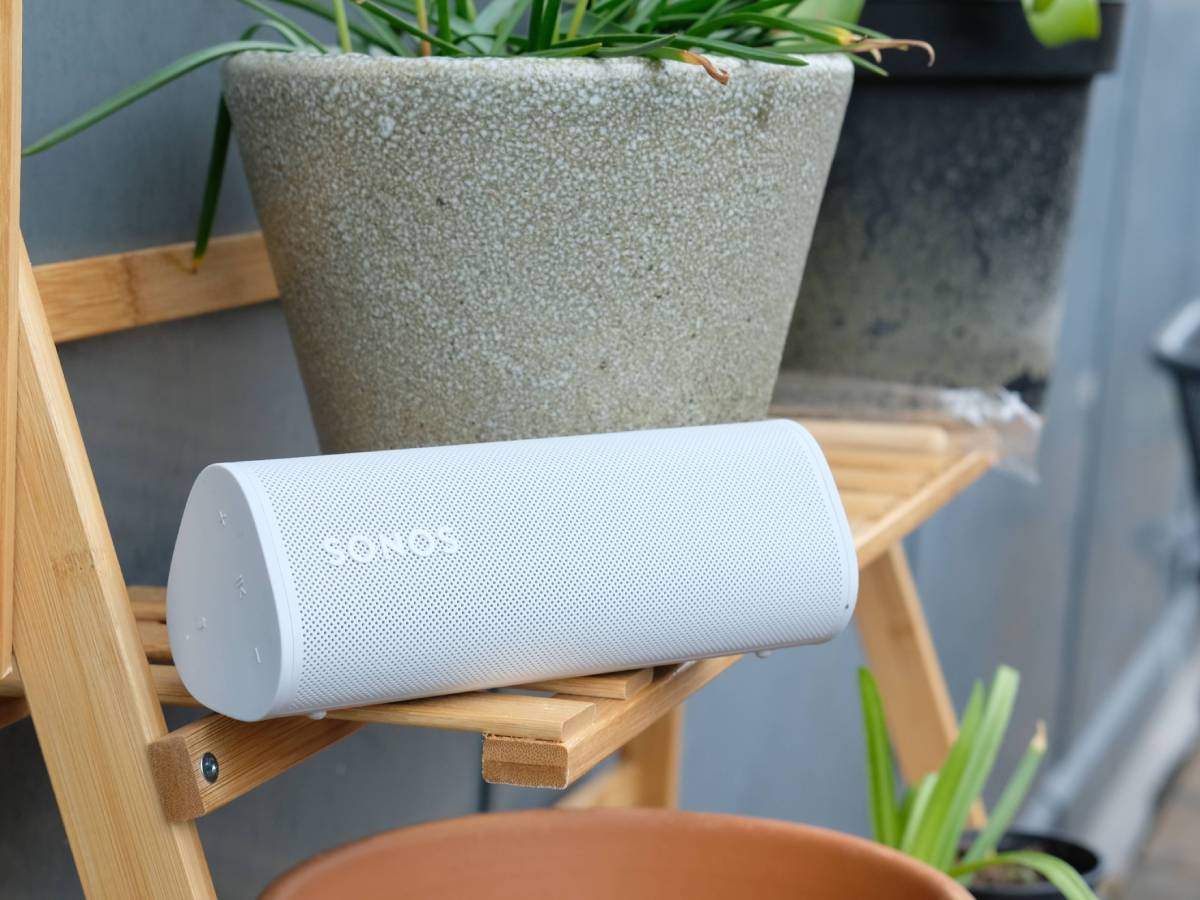 The versatility and portability of the Sonos Roam ticks all of the boxes. The extra features thrown in and the fact it'll play nice with any existing Sonos systems are added bonuses, but it's just as worthy as a standalone Bluetooth speaker.
Sonos should have made this ages ago, but it's better late than never.
There are better sounding Bluetooth speakers, but there are few speakers which offer this unique combination of features.
Stuff Says…
An attractive, portable speaker with solid sound quality which works across Bluetooth and Wifi, the Sonos Roam ticks all the boxes.
Good Stuff
Great design
Excellent connectivity options
Light
Cool features
Bad Stuff
Bass is a touch gratuitous